Biggest, Finest Revolver now chambered for Remington .360 Buckhammer
Wyatt Earp-approved 10-inch barrel
Pricing TBD, but likely around $1,500
Remington's .360 Buckhammer is the hot new straight-walled cartridge on the block, and Magnum Research is doing what all ridiculous large-caliber handgun companies want to do when a new straight-wall comes out — chamber a huge revolver for it. The Biggest, Finest Revolver (sure, that's what BFR stands for) in .360 Buck will be the next addition to an already long line of beefy handguns from Magnum Research.
Pricing isn't available yet, but we can expect this revolver to cost around $1,500 based on existing long-cylinder variants of the BFR, which already comes in wild chamberings like .30-30 Win, .454 Casull, and .450 Marlin in addition to hard-hitting magnums like the .44, .460 S&W, and .500 S&W.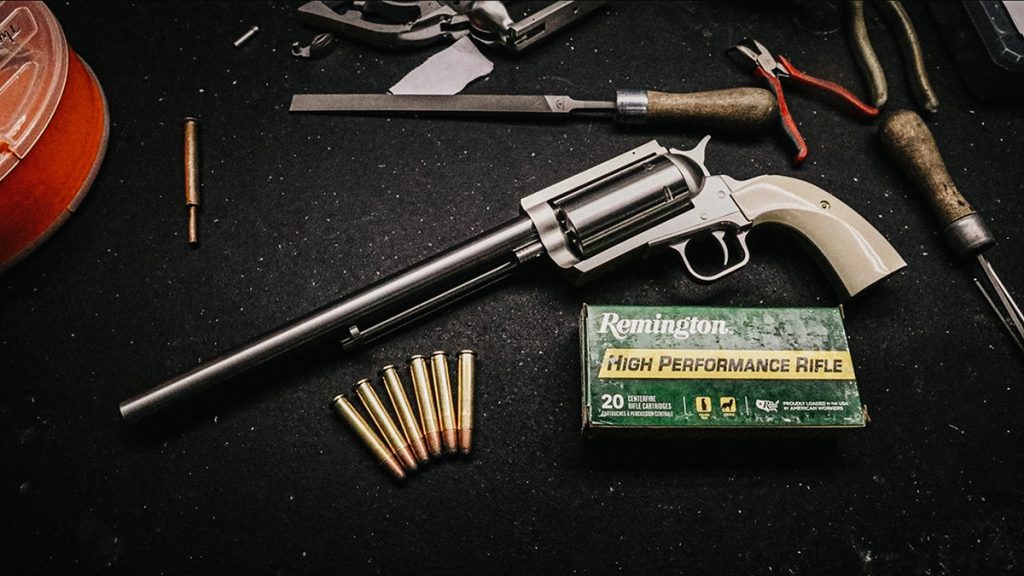 ---
The recoil from the .360 Buck model will undoubtedly be significant (this is a rifle cartridge, after all) but manageable. A gigantic 10-inch barrel and rubber grip will ease some of the shock on your hands when the BFR launches a 180- or 200-grain Core-Lokt .358-caliber bullet down range.
But this isn't just a novelty revolver with a huge barrel — handgun hunters will definitely want to take a serious look at this .360 Buck BFR, especially in states with restrictions on cartridges for deer hunting.
From a ballistic standpoint, the cartridge shoots faster than .30-.30, .350 Legend, and .450 Bushmaster, and you can expect a flatter trajectory out to 200 yards with most loads. Think of it as a hot-rodded .30-.30 or .35 Remington. But in this case, y'know, in a handgun.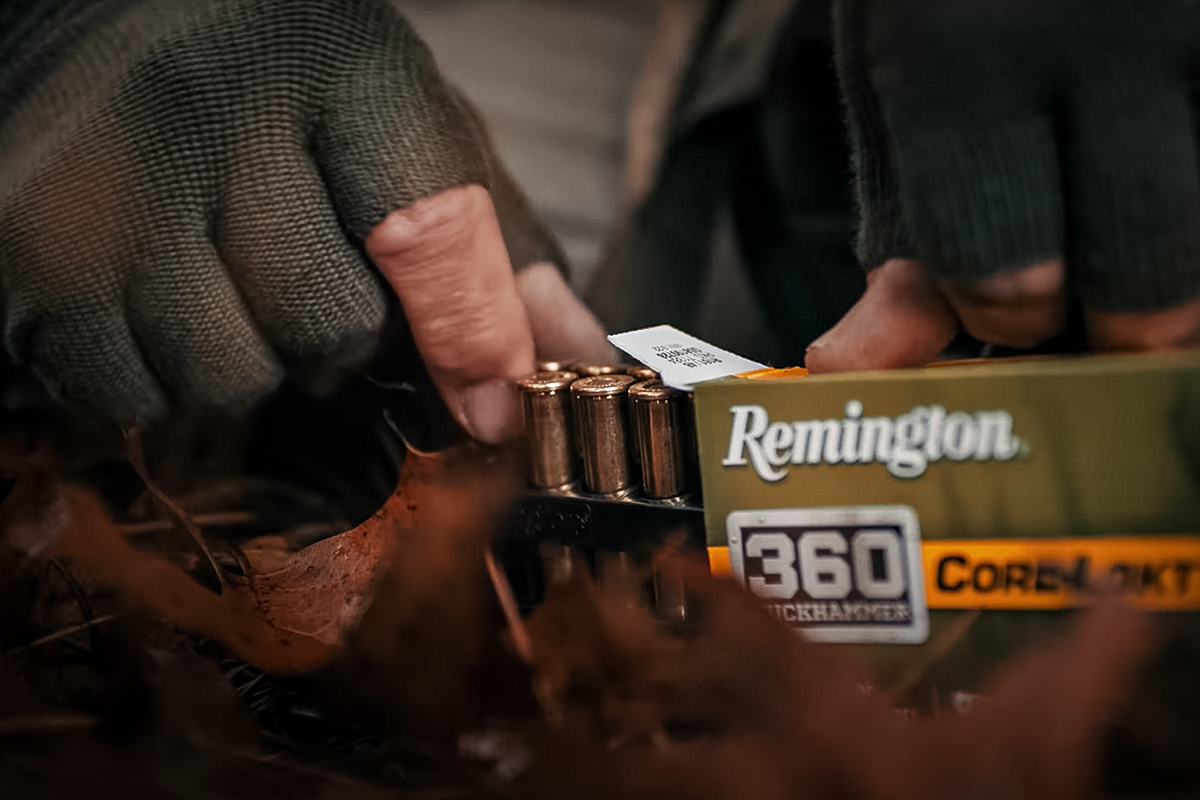 ---
"We are super excited to work with Remington's team in bringing the .360 Buckhammer to market," Brett Pikula, Magnum Research master gunsmith said. "With its proven record as the ideal hunting handgun for the American sportsman, I am confident our customers will find this cartridge's ballistic performance to be exceptional from the BFR."
Like some of our favorite old-school deer cartridges, the .360 Buck's straight-walled and rimmed case lends itself nicely to revolvers and lever guns, meaning you can stock one kind of ammunition for rifles, carbines, and handguns.
---
.360 Buckhammer Revolver Specs
Caliber: .360 Buckhammer
Capacity: 6
Action: single-action
Barrel length: 10 inches
Twist: 1:12
Sights: fixed front, adjustable rear iron sights
Finish: Stainless steel
Optic ready: no
Price: TBD
---
READ NEXT – 357 Magnum: The OG Magnum Revolver Round Is Still Relevant