People think of the 12-gauge shotgun as large enough to be intimidating on sight. That roughly half-inch muzzle isn't something you want to see pointed your way, and people who don't know guns think a 12 is terrifyingly large. But there have been commonly used shotguns far larger in the past, and some special-purpose shotguns that have gone the way of the dinosaurs were a hell of a lot larger, like the massive 4 gauge.
To understand how much bigger that is than a 12, you have to understand the arcane shotgun gauge measuring system.
If a shotgun is a 4 gauge, that means four lead balls the same size as the gun's bore diameter equal one pound. And yep, that means a 12-gauge would require 12 lead balls the same size as the bore to equal a pound.
The exact bore diameter of a 4 gauge is 1.052 inches — that's about twice as wide as a 12-gauge or a .50-caliber rifle bullet. Yeah, that's huge.
In order to fire such massive loads, the earliest 4 gauge shotguns were equally massive, sometimes weighing upwards of 20 pounds.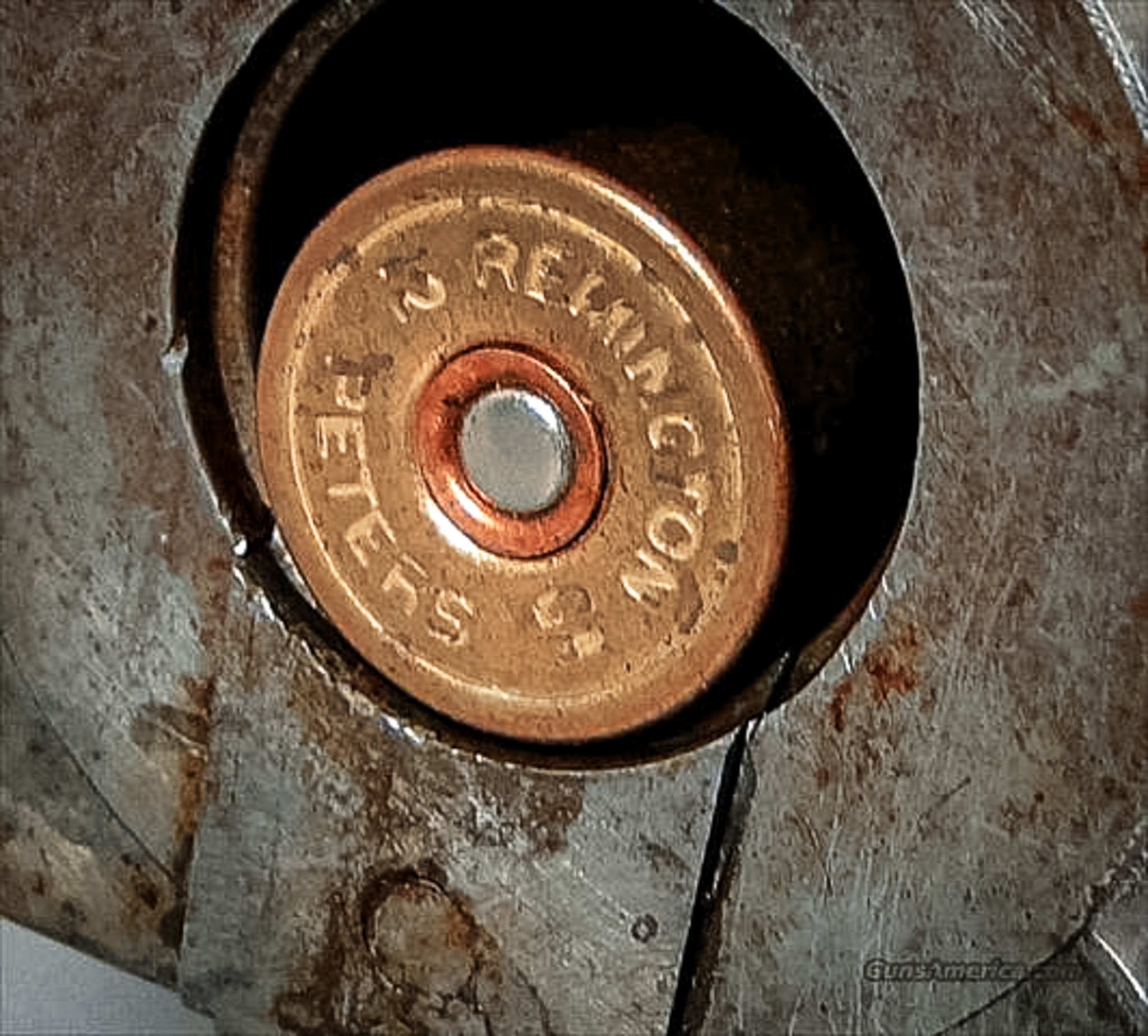 ---
But why the hell would people make or attempt to use such massive shotguns? Among the largest shoulder-fired long guns ever, the 4 gauge shotgun was made for long-range waterfowling. It was also used as a punt gun, mounted in the bow of a small punt (skiff), and used for shooting at whole flocks of ducks and geese on the water.
The 4 gauge shotgun's heyday came during the black-powder era of the 19th century. Both market and sport hunters saw the 4 gauge shotgun as a means to increase both their effective range and the number of birds they could kill.
Plus, prior to the advent of smokeless powder and breech-loading guns, 4-bore muzzleloaders with rifled barrels were also used for hunting large, dangerous game in Africa and India.
GOOD GEAR – Conquer Your Taste Buds With BRCC's AK-47 Roast
---
The Shoulder-Fired 4 Gauge Shotgun
The 4 gauge shotgun was first developed in England, where waterfowl hunting is traditionally very different from waterfowling in the United States. In the British Isles, waterfowlers often hunted on the coast, along the foreshore, the area between high- and low-tide watermarks. It was often done in the dark, with the hunters pass-shooting birds silhouetted against the night sky.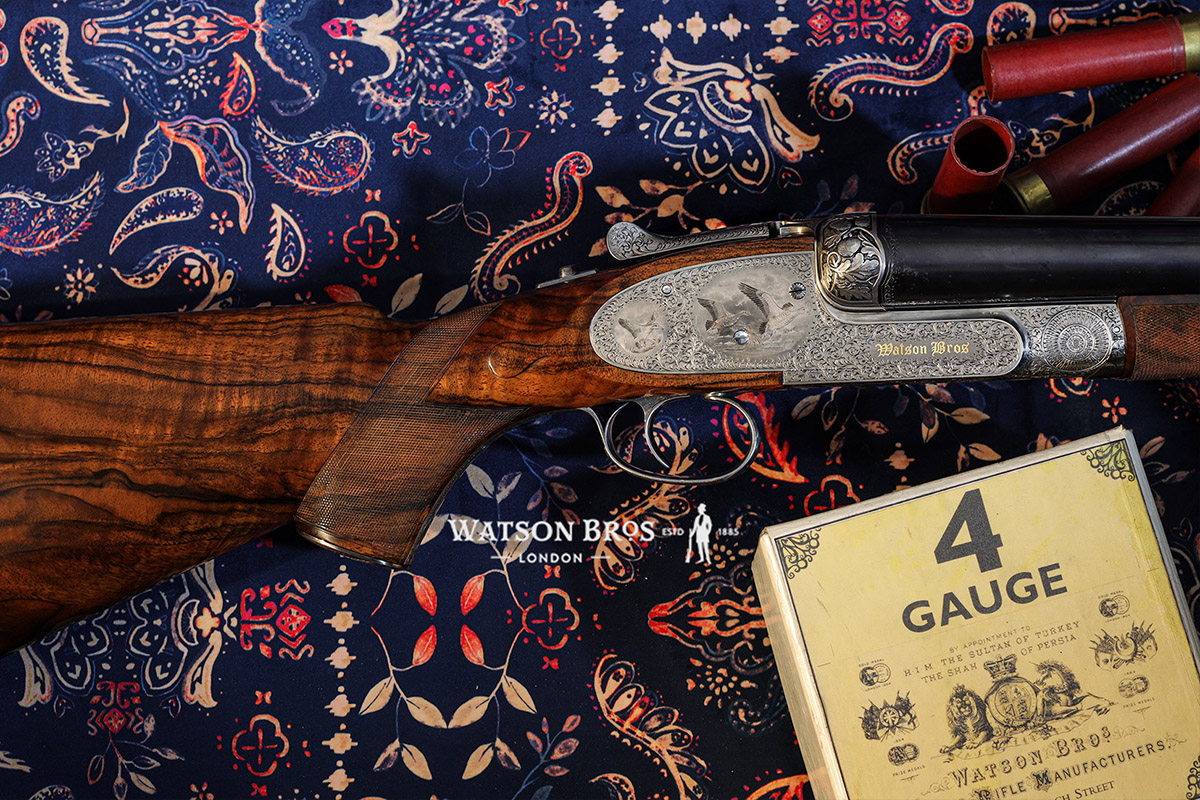 ---
That style of hunting required big guns capable of long-range kills. English wildfowlers used 10-, 8-, and 4-bore shoulder-fired guns. Those guns often had much longer barrels than we see on shotguns today. Barrels of 40 inches or more helped shooters milk every bit of velocity possible out of the slow-burning black powder of the time.
In his 1897 classic book, The Gun and Its Development, English gunmaker W.W. Greener opined that a single-barrel 4-bore with a 42- to 46-inch barrel should weigh between 15 and 18 pounds and fire a lot of 3 1/4 to 3 1/2-ounces of shot. The 4-bore, he said, "was the largest calibre which can be fired from the shoulder."
Most 4-bores were single shots, although a few doubles were made. The guns weighed so much because a 4-gauge barrel requires a massive frame.The extra weight also absorbed recoil, which was endurable, at least in small doses. Search "4-gauge shotgun" and you'll find the internet is full of videos of brave souls shooting them and taking stout jolts.
---
Recoil from black-powder guns tends to be more like a powerful shove than the kind of punch you feel from faster-burning smokeless powder, but the 4 gauge was still a handful to shoot. In return for that recoil, you had a gun that in skilled hands could take birds at 80 yards.
READ NEXT – The Laugo Alien Pistol Is the Ferrari F1 of Handguns
---
The 4 Gauge Shotgun in the Smokeless Powder Era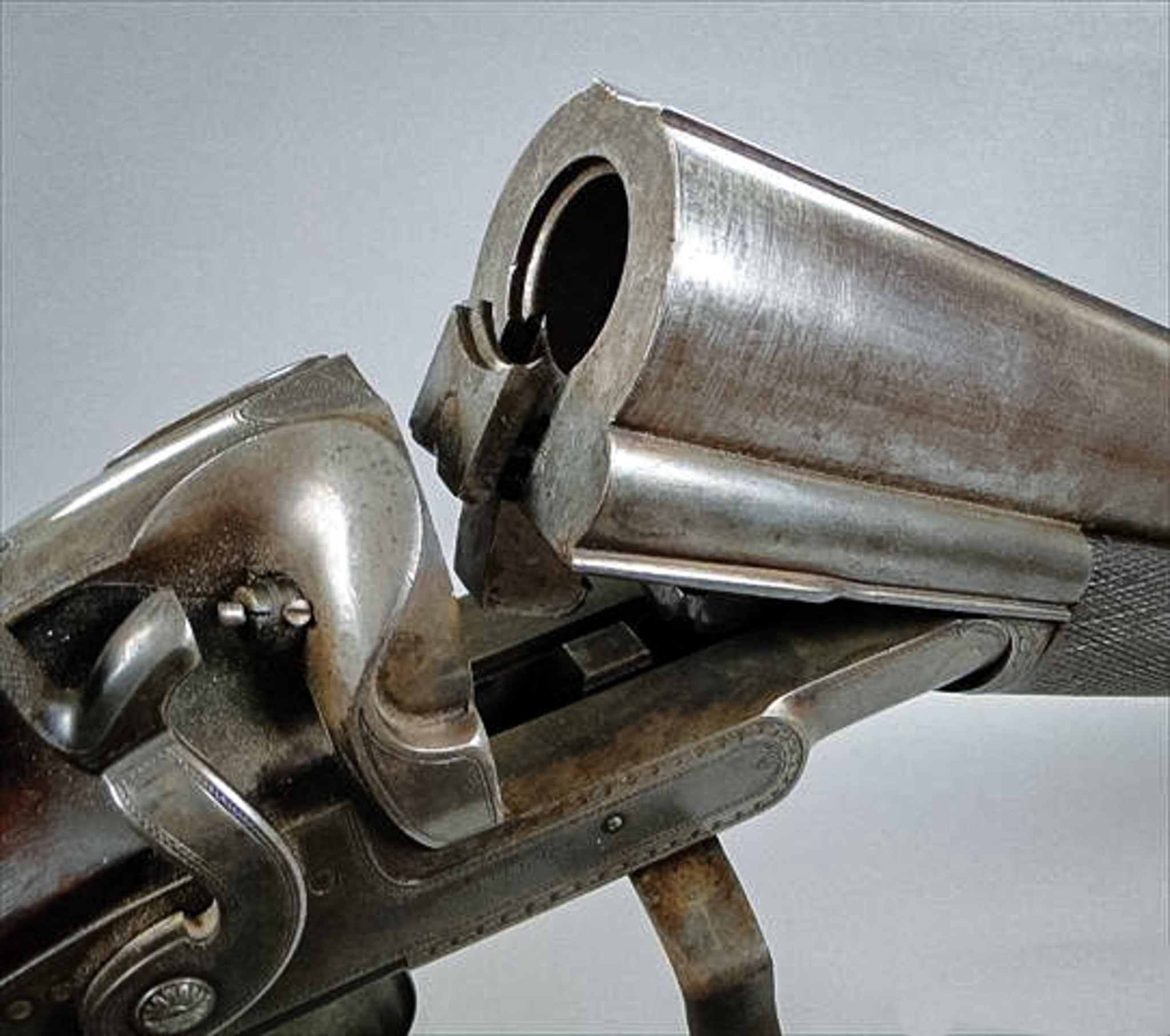 ---
The first 4 gauge shotguns were muzzleloaders. When breechloaders appeared, they were chambered for 3 1/4-inch to 4 1/4-inch shells.
There were many 4 gauges made for sport hunters in England, and some for sport hunters in the United States as well. There were a few examples of finely made, sporting 4 gauge shotguns in the U.S., including the 20-pound, 4 gauge single-shot belonging to Winchester's second president (and Oliver Winchester's son–in-law), T.G. Bennett, around the turn of the century.
Today, that gun lives in the Cody Firearms Museum, along with some shells for it loaded by Winchester.
In the United States, the 4 gauge is more often associated with market hunters, who made their living selling the ducks, geese, and shorebirds they killed in the 19th and very early 20th century, when it was still legal to do so.
The 4 gauge shotgun was among the many tools market hunters used to make big bags of ducks and geese, along with battery guns (several barrels that fired at once) and, toward the end of the market hunting era, semi-automatics with extended magazines.
GOOD GEAR – Fuel Your Next PR With BRCC's Fit Fuel Roast
---
Punt Guns and How They Were Used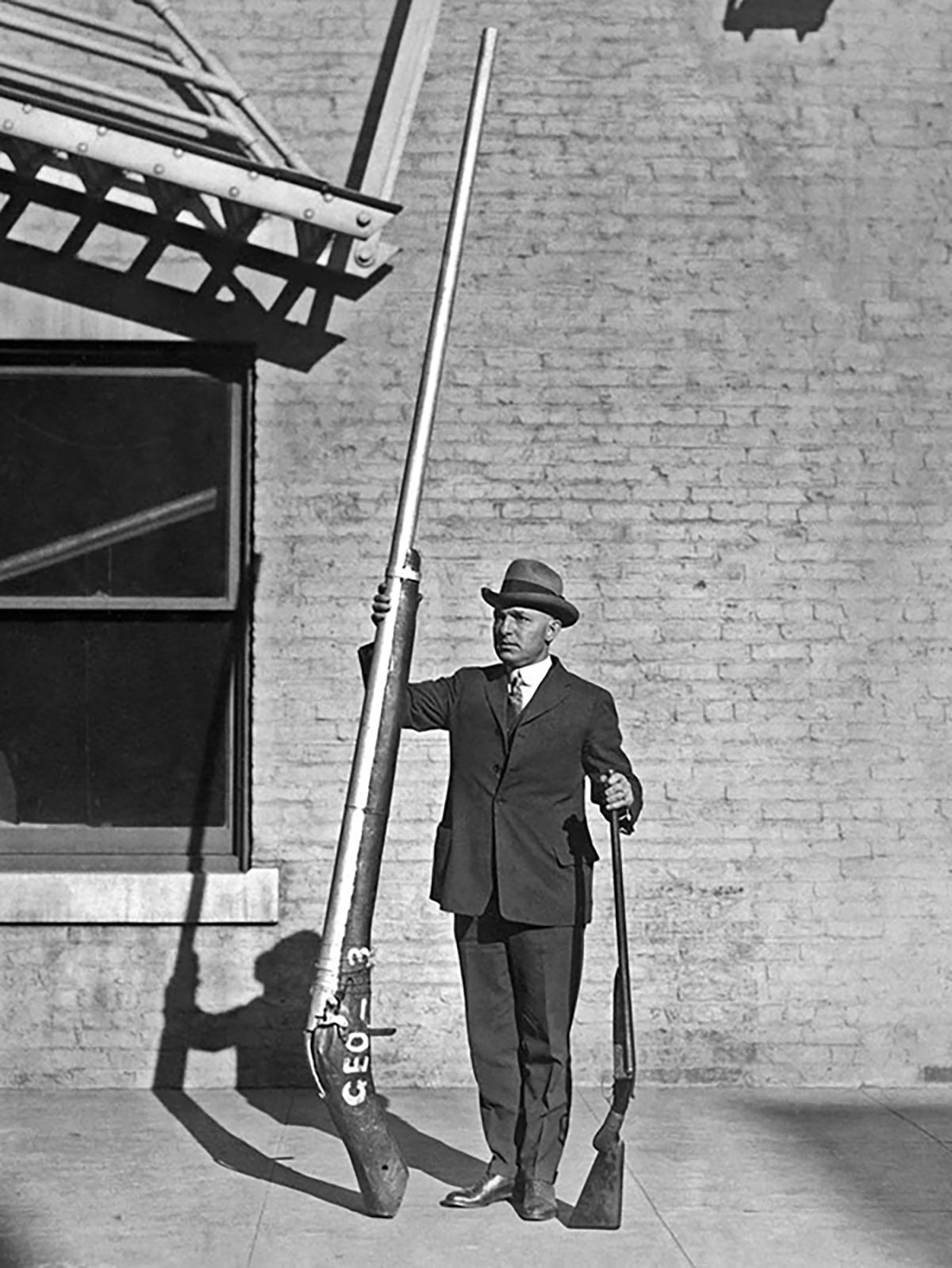 Huge for a shoulder-fired gun, the 4 bore also saw use as a punt gun, where it was actually on the smaller side of those boat-mounted waterfowl guns, most of which had bores closer to 1 1/2 inches. With bores as large as 1 1/2 and 2 inches, punt guns could just as easily have been called "punt cannons."
Gunning punts were small boats 15 or 20 feet long, used for sneaking up on rafted flocks of ducks and geese, often at night. They were boats big enough for one person, or occasionally two, and an enormous gun. When actually stalking a flock, the hunter would lay in the boat and paddle it with a short sculling oar in each hand.
Some punt guns were swivel-mounted, but most were mounted in the bow, and aimed by pointing the entire boat toward the target. Since the gun was fixed in the boat, and the boat itself could move backward under recoil, punt guns were bigger and weightier, and loads were much heavier than shoulder-fired 4 gauge shotguns.
Four-gauge punt guns also shot much heavier loads, sometimes launching more than a pound of shot at a time. There is at least one example of a three-barreled, 4-gauge battery gun, which consisted of three barrels mounted together, with the outside barrels angled for a wider spread of shot.
Whether you gunned for work or sport, as was common in England, punt gunning with a 4 gauge shotgun or larger on bays and coastal marshes was hard and often dangerous work. The reward of a successful shot, however, could be 80 to 100 birds in the bag in the right conditions, but only if you had "all your ducks in a row," which is where that expression comes from.
READ NEXT – Henry Big Boy Revolvers Mark New Territory for U.S. Gunmaker
---
4 Gauge Dangerous Game Guns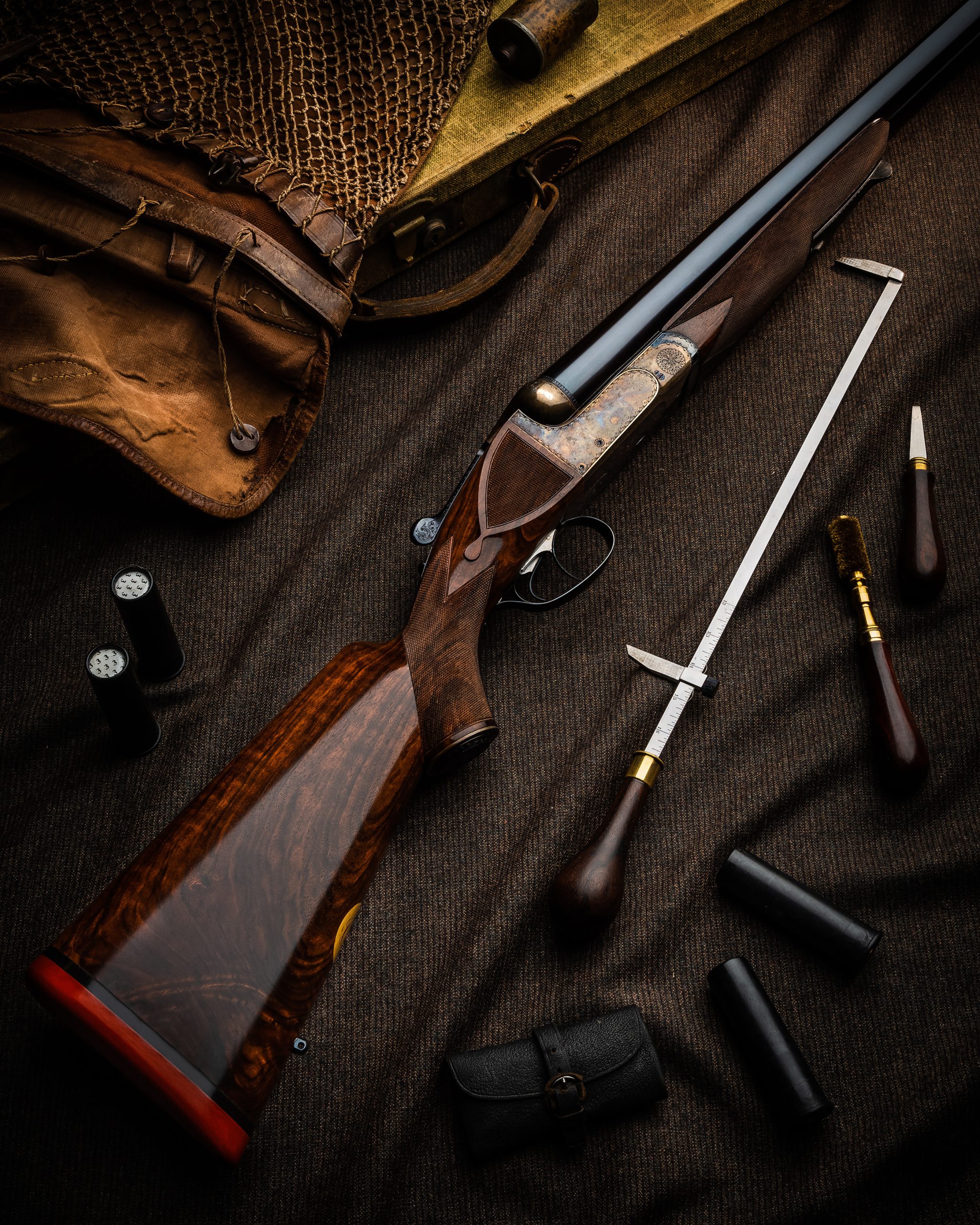 ---
In addition to being used for waterfowling, 4 gauges were also used for hunting dangerous game in the muzzleloading era. These 4-bores were rifles, not 4 gauge shotguns, and they were powerful enough to stop the massive elephants and buffalo in Africa and Asia that 8- and 10-gauge guns couldn't always manage.
One of the most famous of those guns was the single-shot 4 gauge dubbed "Baby" by its owner, famed English hunter/explorer Sir Samuel Baker. The gun fired a half-pound bullet which, according to Baker, was too heavy even for the 21-pound gun, making Baby's recoil unbearable.
Baker, who did his hunting in Asia in the mid-19th century, said the kick of the gun "spun him like a weathercock in a hurricane." It was so painful to shoot that he fired it only when absolutely necessary, which was about 20 times during all the years he owned it.
GOOD GEAR – Embody the Ethos of the Quiet Professional With BRCC's Silencer Smooth Roast
---
The 4 Gauge Shotgun Isn't Completely Dead Yet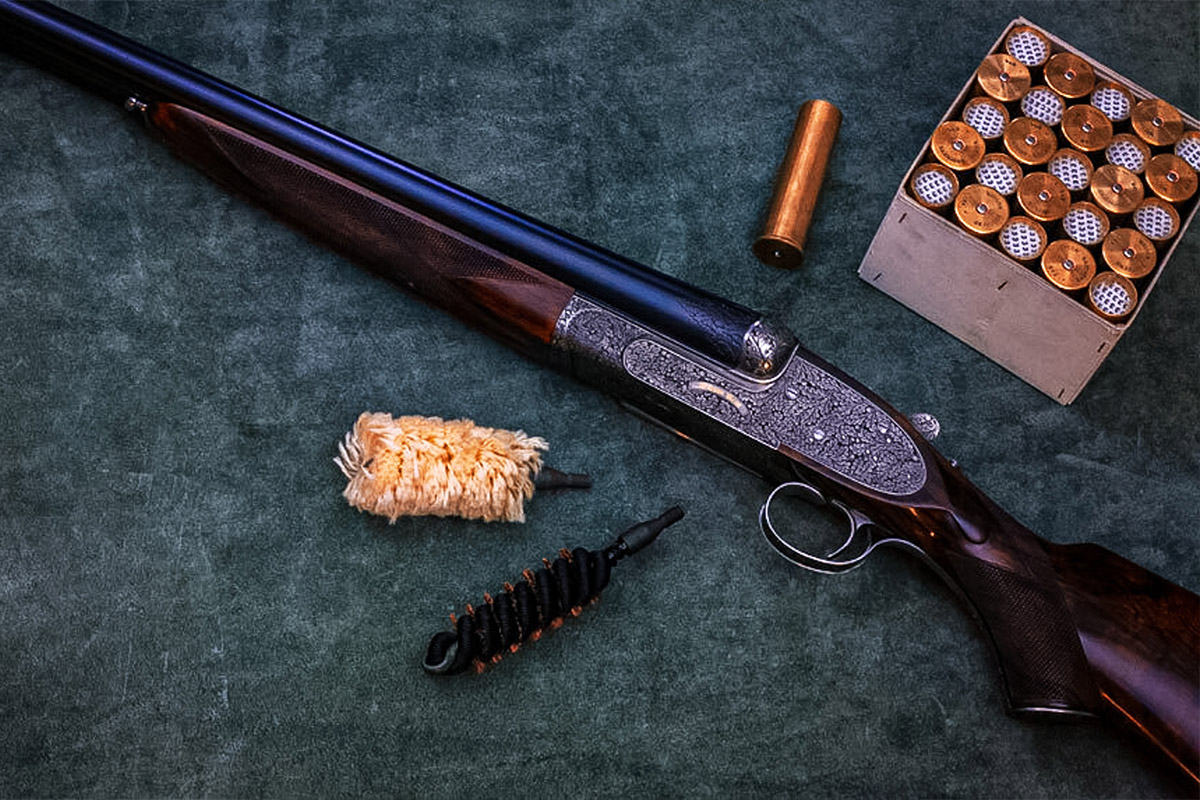 ---
By the early 20th century, market hunters and sport hunters, with their unrestricted bag limits, seemed well on their way to wiping out North America's waterfowl populations. Conservationists pushed for bans on the sale of wild game and on the big guns used to do much of the damage.
In 1913, the U.S. established limits to the legal bore size of guns for waterfowl hunting. Today, the largest gauge allowed for migratory bird hunting in North America is the 10-gauge.
If you can find or load ammo for these big-bore guns, it is still entirely legal to own and shoot a 4 gauge. However, they are not legal hunting guns, and there is virtually no demand for them.
Ammunition is no problem if your 4 gauge is a muzzleloader, and you can buy a 4 gauge blunderbuss from Sitting Fox Custom Muzzeloaders, either finished or in kit form, and load it with however much shot of whatever size you want.
The 4 gauge is still used for waterfowling in England, both as a shoulder-fired gun and in punts. However, its use is rare, given how cumbersome the guns are and the price of their ammunition. The 4 gauge has mostly been abandoned due to the convenience and effectiveness of modern 12-gauges.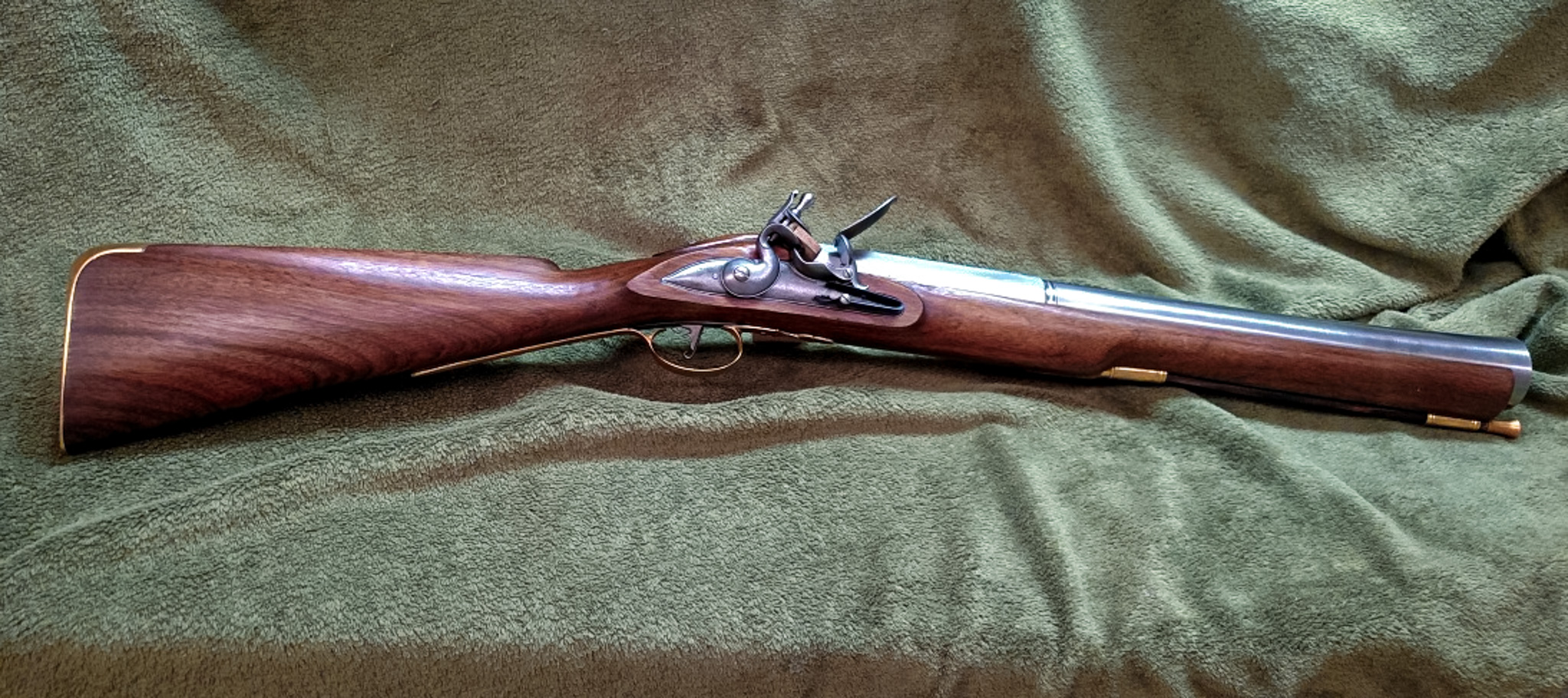 ---
London gunmaker Watson Brothers makes a very few double-barreled 4 gauges as special-order guns, but the price tag could send the average gun owner into sticker shock.
For a short time, there was another modern 4 gauge shotgun — sort of — and a strange one at that: the Russian TOZ-123. It was the smoothbore, civilian hunting version of the KS-23 carbine.
The KS-23 was designed in the 1970s and built around rejected 23mm anti-aircraft gun barrels deemed safe for lower-pressure shotshells — and going by bore diameter, it's actually closer to a 6-gauge than a 4.
The resulting rifled, pump-action carbines are still used by police and security forces in Russia, often for tear gas and nonlethal munitions but also for massive slugs and heavy loads of buckshot. The civilian versions were available for a short time in the 1990s, mostly as slug guns for big game.
There are a few very, high-end 4-bore rifles still made today, such as the double guns made by Peter Hofer of Ferlach, Austria, which sell for almost a million dollars apiece. Vestiges of the 4 gauge shotgun endure, but the 4 gauge's best days are more than 100 years behind it.
---
4 Gauge Shotgun FAQs
Does a 4 gauge shotgun exist?
Four-gauge shotguns do exist, although they enjoyed much greater popularity in the 19th century in the black-powder era.
You can still find a 4 gauge shotgun as a used gun every so often, and they are legal to own and shoot in the United States, although they cannot be used for hunting.
In England, a few people still hunt with them on occasion. A very few are still made as high-end, custom guns.
How powerful is a 4 gauge shotgun?
A 4 gauge shotgun can be loaded with 3 to 4 ounces of shot. By comparison, the heaviest 12-gauge loads available are 2 1/4 ounces. A 4 gauge load will throw almost twice as many pellets as a 12-gauge.
What is a 4 gauge used for?
Four-gauge shotguns were, and in some places still are, used for taking long shots at waterfowl. They were also mounted in the bow of a small boat made for sneaking up on flocks of ducks or geese and shooting them on the water. These days, they aren't used for much, if anything.
Who made the 4 gauge shotgun?
Several gunmakers produced a 4 gauge shotgun when they were in vogue. In America, there were a few better-quality 4 gauges made, but many of the guns used by market hunters were often built locally in the Chesapeake Bay area around barrels imported from England.
In the United Kingdom, 4 gauge shotguns were usually high-end, custom guns sold to wealthy sportsmen. As recently as 2012, London gunmaker Watson Brothers was still building a few 4-bores. Russia's Tula Arms Plant makes the TS-23 carbine, which has a huge bore, but isn't a true 4 gauge.
---
READ NEXT – Mauser 98 125th Anniversary Edition Museum-quality Hunting Rifle