The Appalachian National Scenic Trail was established in 1937. That's just one year before M.J. Eberhart was born, and the 83-year-old just hiked his way into Appalachian Trail history. On November 6, 2021, he completed the trail's roughly 2,200 miles, making him the oldest person ever to do so.
Remarkably, in August, 5-year-old Harvey Sutton checked the same box, thru-hiking the length of the trail with his parents, making him the second-youngest AT finisher ever.
Juniper Netteburg, who finished the trail at age 4 with her parents and three older siblings in October 2020, is the youngest finisher on record.
The Appalachian National Scenic Trail, aka the Appalachian Trail, aka the AT, is a roughly 2,200-mile hiking route that connects Springer Mountain in Georgia and Mount Katahdin in Maine.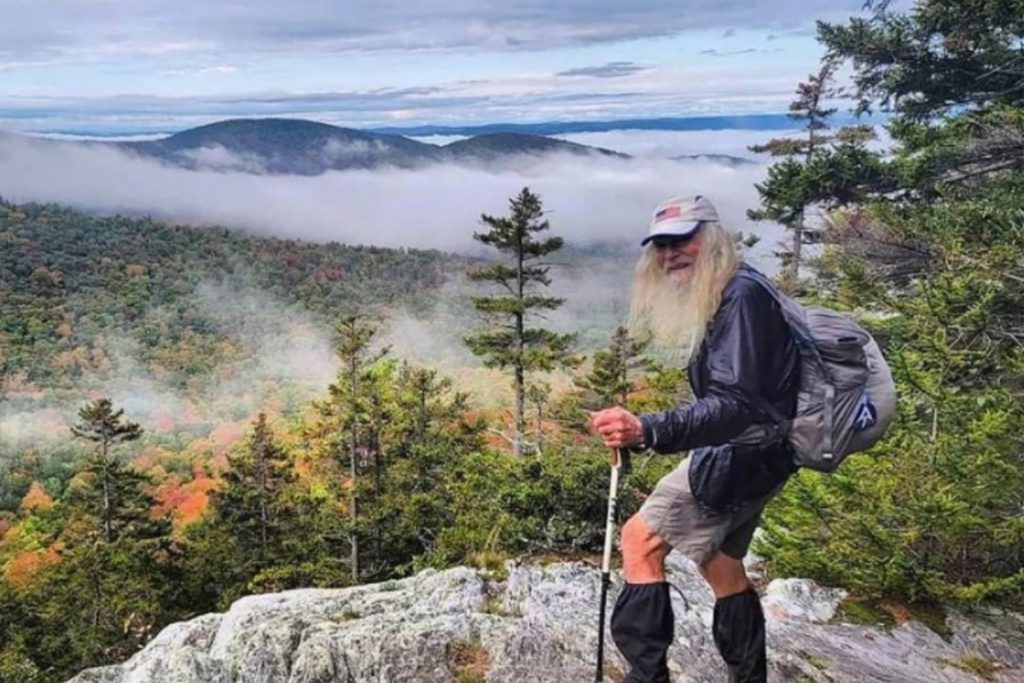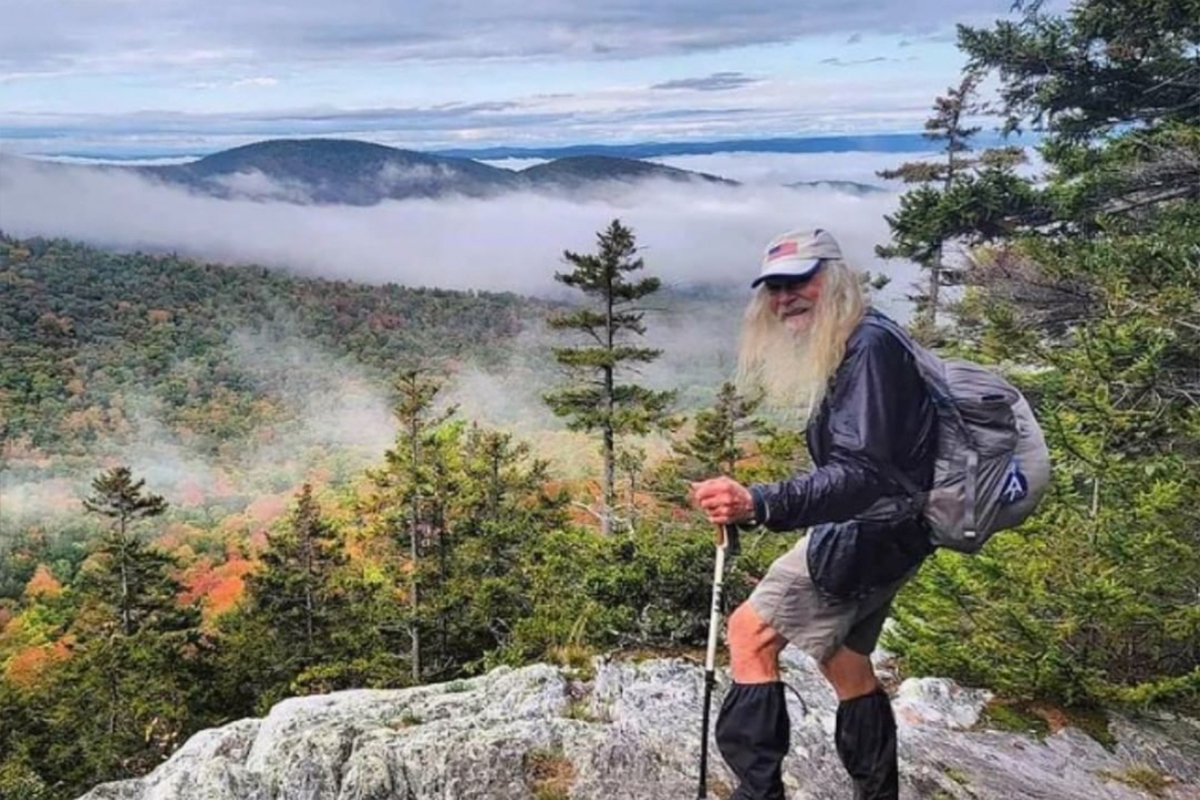 RELATED: Trail Running: 6 Basic Tips to Train Successfully
Eberhart, a long-retired optometrist, known as Nimblewill Nomad on the trail, completed his final section in Dalton, Massachusetts. He took advantage of optimal weather and hiked the trail out of order, or flip-flopping, having already completed the northern sections, including Maine's Mount Katahdin.
The former eldest record holder, Dale "Greybeard" Sanders, met Eberhart at the finish. Sanders, who lives outside Memphis, Tennessee, completed the hike in 2017 at age 82.
"My dear friend Nimblewill is taking my record away from me, and I'm happy for him," Sanders said. "Records are made to be broken."
This isn't Eberhart's first long-distance journey. He hoofed 4,400 miles from the Florida Keys to northern Quebec, a trip that inspired the book Ten Million Steps. He's also hiked from Newfoundland to Florida and followed Route 66 on foot from Chicago to California.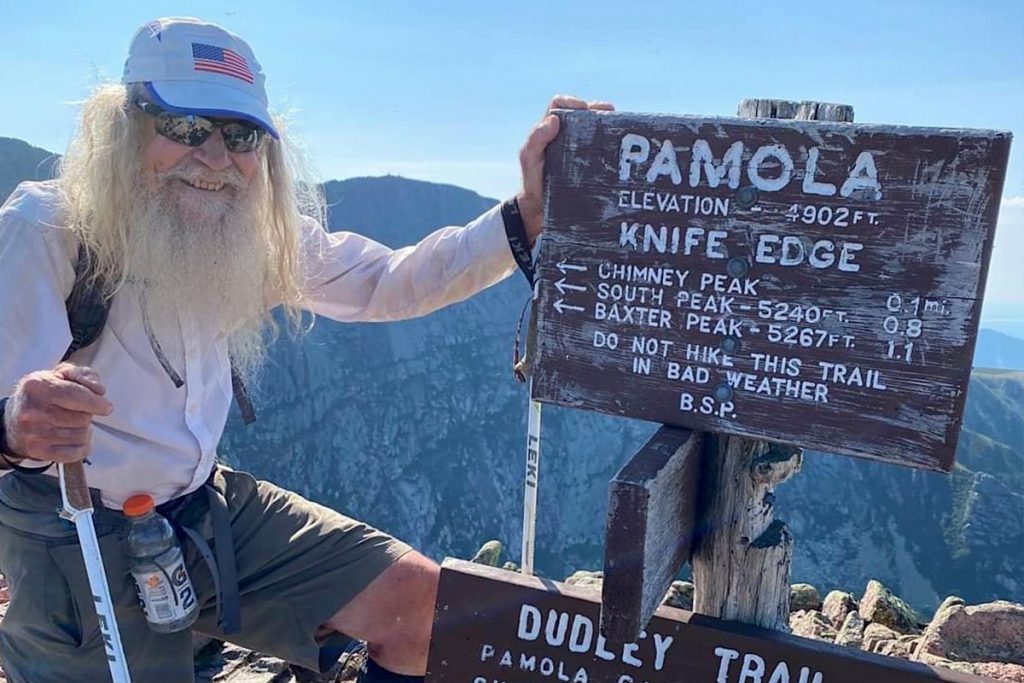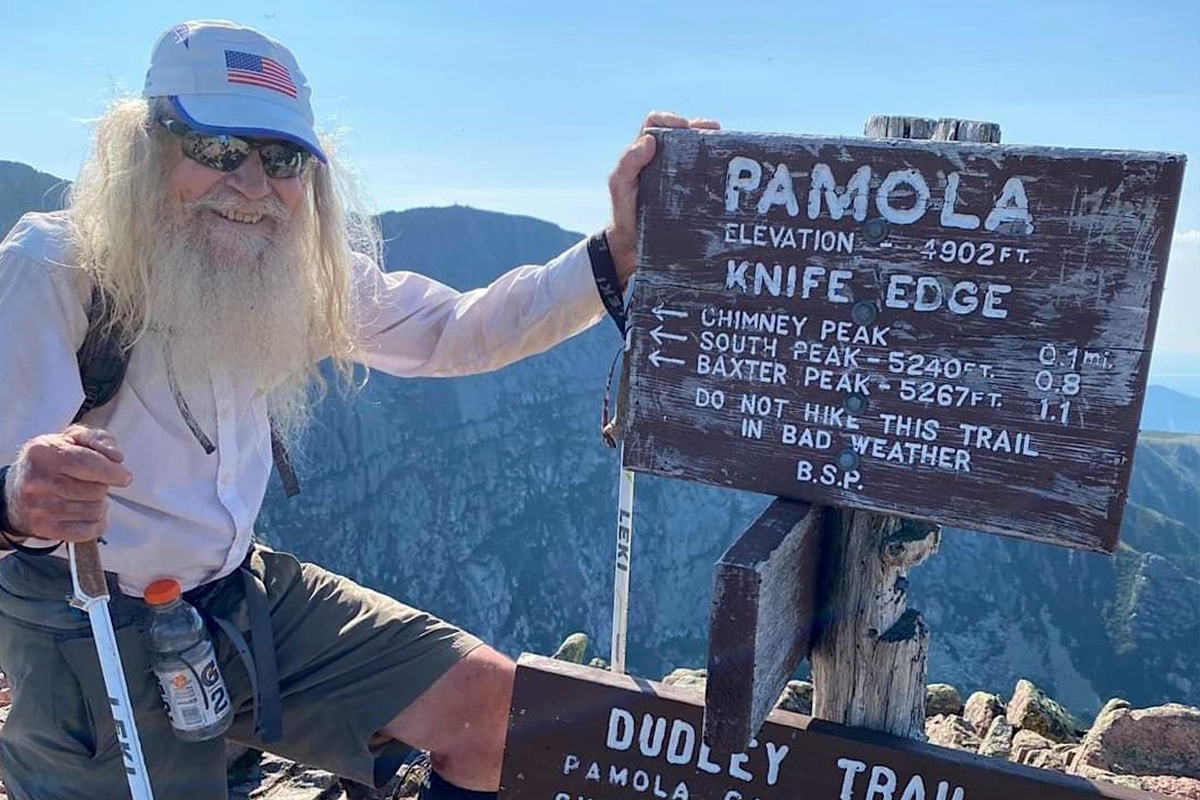 Related: 'There is Magic in Suffering' — The Allure of the Ultramarathon
As for the young Sutton, who hikers called "Little Man," he was able to tame the AT in 209 days only a few months earlier — right before starting kindergarten.
Sutton said in an interview that it was hard work but that he had fun checking out frogs, lizards, and other wildlife. His trail snacks were also serious fun for a 5-year-old. Skittles-sprinkled peanut butter tortillas. That sounds like something a desperate stoner would make at 2 a.m., but he was able to knock out roughly 10 miles a day, so maybe there's something to it.
Sutton's mom, Cassie, recalled the challenges they faced during the early part of their trek.
"At first, it was a little overwhelming with how much physical activity you have to do and how much you're around each other all the time," she said. "But as time progressed, it kind of fell into this nice place where it felt comfortable and enjoyable."
Sanders offered his congratulations to the pint-sized backpacker as well.
"It's going to change his life forever, and his parents' life, too," he said. "The kid went through some hardships, but don't we all? Hardships make us stronger. That kid is going to smile through life."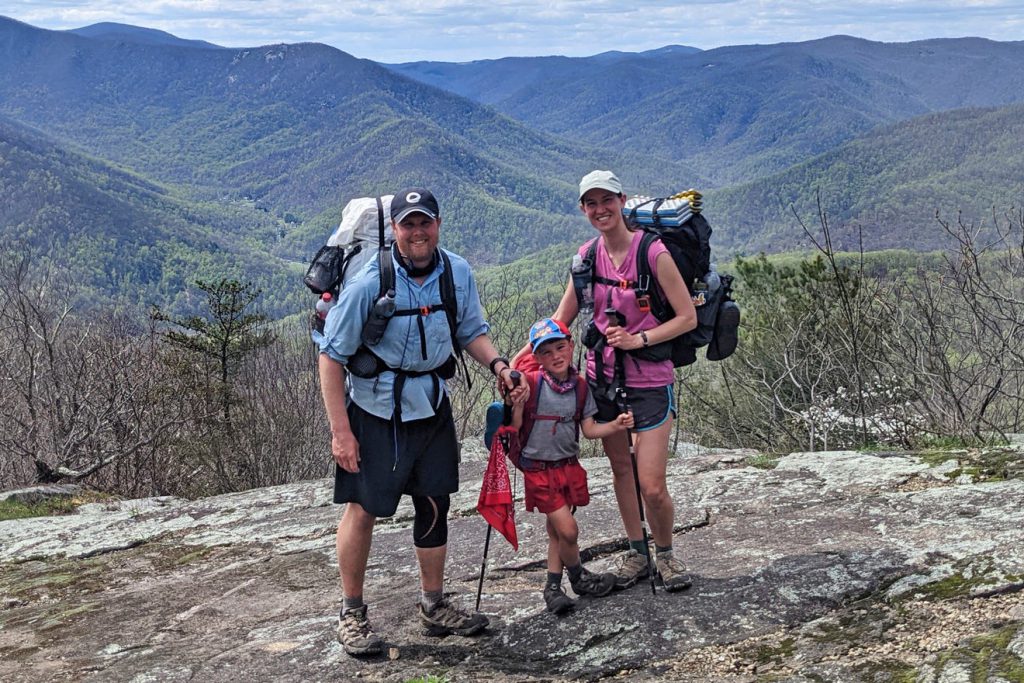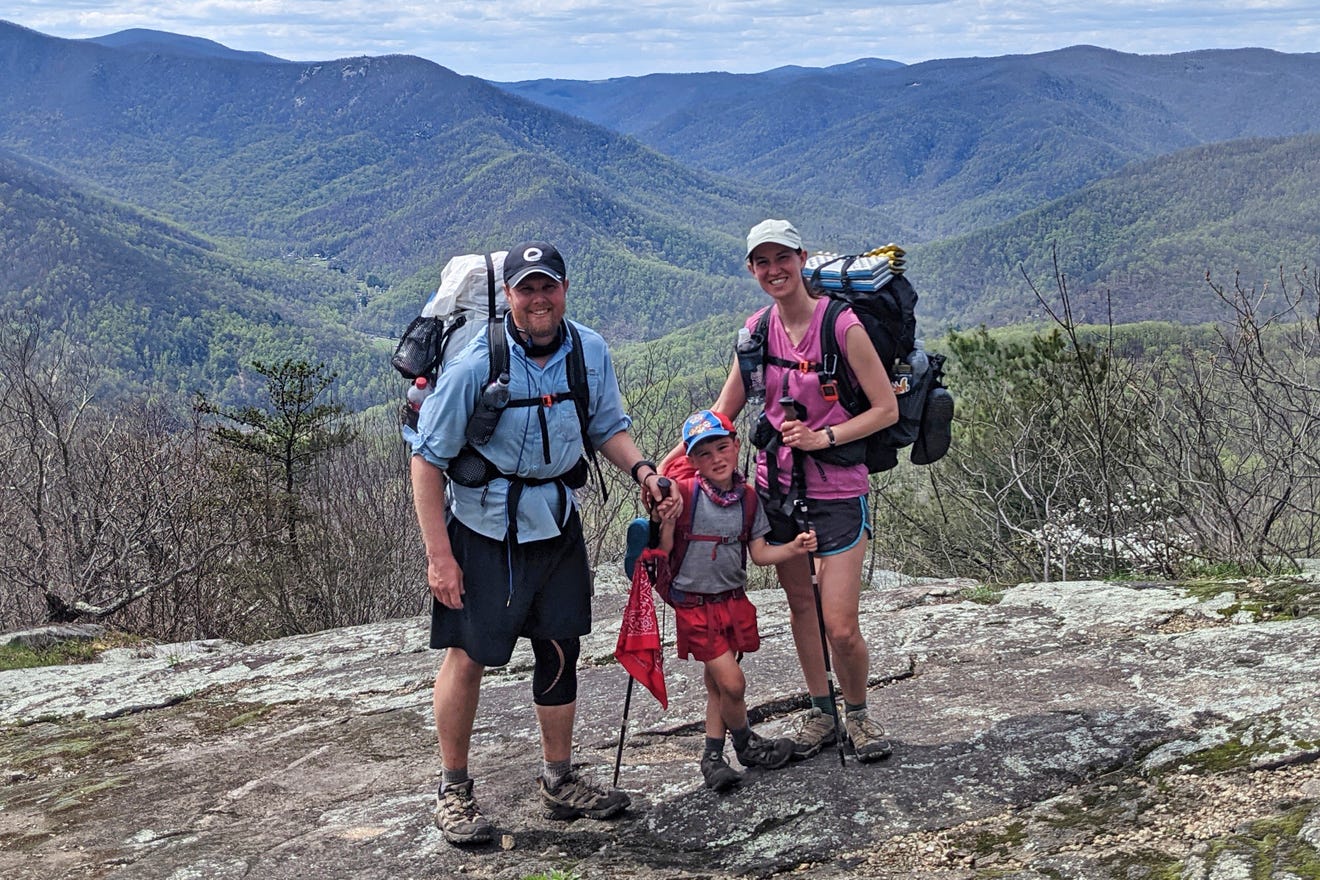 Related: Peak-Bagging in the US: Getting Climbers High Since 1876
The AT is known as the longest hiking-only trail in the world, and the Appalachian Trail Conservancy (ATC) is the organization tasked with managing the roughly 31 clubs that maintain the iconic path. While more than 3 million people are said to hike part of the trail at least once each year, just over 20,000 have earned the "2,000-miler" distinction.
In 1936, ATC Chair Myron Avery became the first to hit the 2,000-mile milestone, which he did while flagging and measuring the original AT route.
In 1948, Earl V. Shaffer, a World War II veteran, became the first to walk the entire trail from Georgia to Maine. He wanted to hike the AT to "walk the Army out of his system."
The earliest female on record, Mildred Norman, aka "Peace Pilgrim," turned in her flip-flop finish in 1952. Emma Gatewood then finished the trek in 1955, 1957, and 1964 — the first person ever to complete three trips.
Read Next: 12 of the Hardest-Hiking National Parks