There's hot, and then there's intolerably, dangerously hot. Knowing the difference when you're headed outdoors for an early-season hot-weather hunt or even a hike can literally be a life-or-death matter. But sometimes, there's nothing you can do to beat the heat, and you have to recognize that as well.
Once outside temps get near or above that 100-degree mark, the human body doesn't function very well. A tragic case in point: A recent Arizona emergency evacuation ended in a fatality last week, demonstrating the dangers of heading into extreme heat unprepared.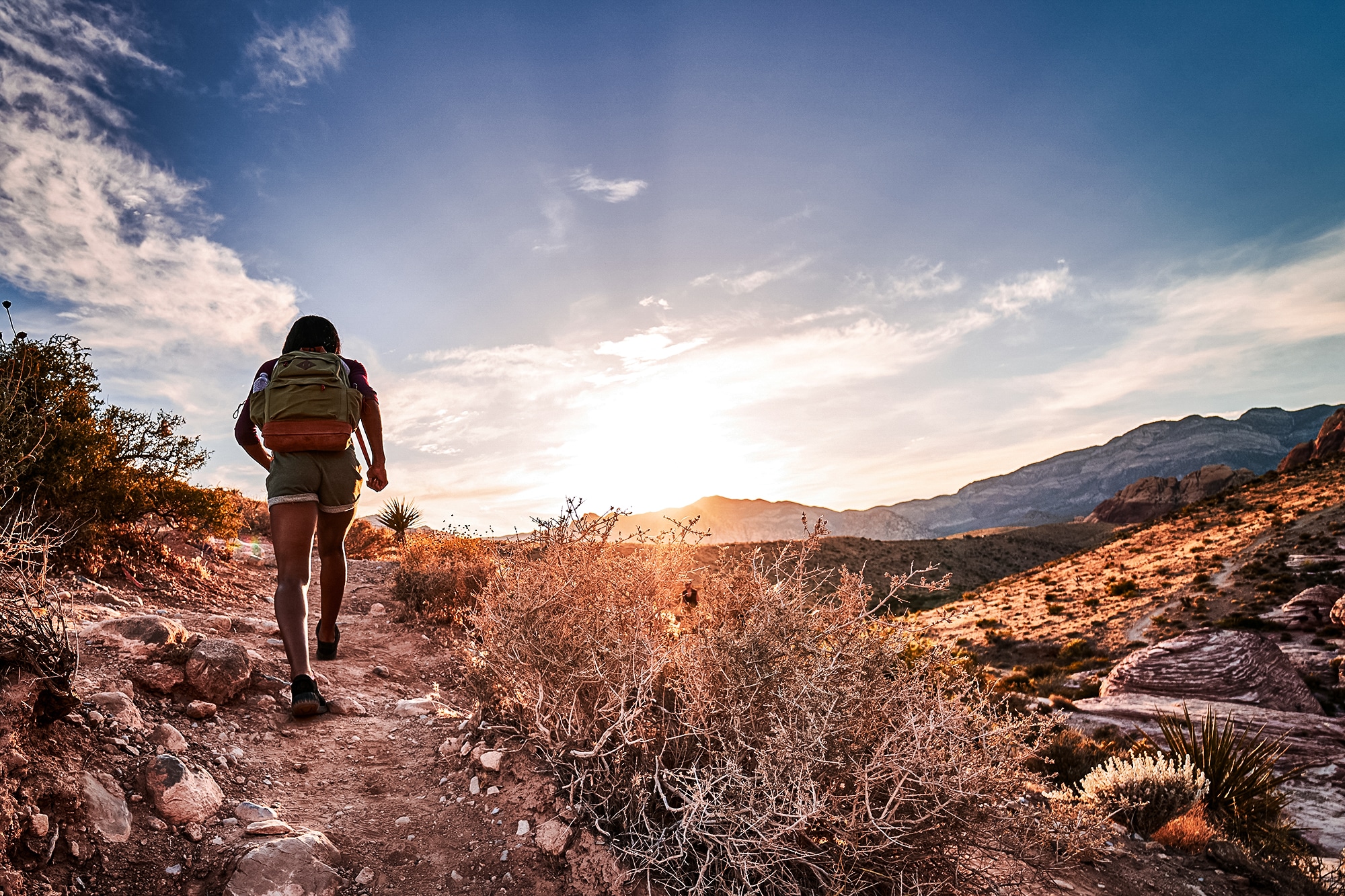 Six friends were hiking near Cave Creek outside Phoenix on Labor Day, Sept. 5, when temperatures approached 110 degrees. Four miles into their trek, the group ran out of water and became disoriented. With their phone batteries all dead, the group couldn't find their way back and had to borrow a phone to call 911.
The Maricopa County Sheriff's Office and local fire departments arrived at the Spur Cross Trailhead and found all six hikers suffering from heat-related emergencies, one of whom was unresponsive.
After being evacuated via helicopter and transported to a hospital for treatment, five of the hikers are expected to recover fully; but Dr. Evan Dishion, a 32-year-old first-year resident at Barrow Neurological Institute in Phoenix, was declared dead, apparently of heat stroke. He leaves behind a wife and a 3-month-old daughter.
If it can happen to a doctor on a reasonably basic hike, it can happen to anyone who isn't prepared and pushes too hard in the heat.
The Phoenix Parks and Recreation Board announced it will now close trails from 11 a.m. to 5 p.m. when the National Weather Service issues an excessive heat warning.
While hiking in such extreme conditions generally isn't a good idea, the crew of experts over at Fieldcraft Survival says you can take precautions to prevent heat emergencies and stay safe.
RELATED – The Best Tourniquets: Experts Discuss the Trauma Kit Essential
---
Surviving the Swelter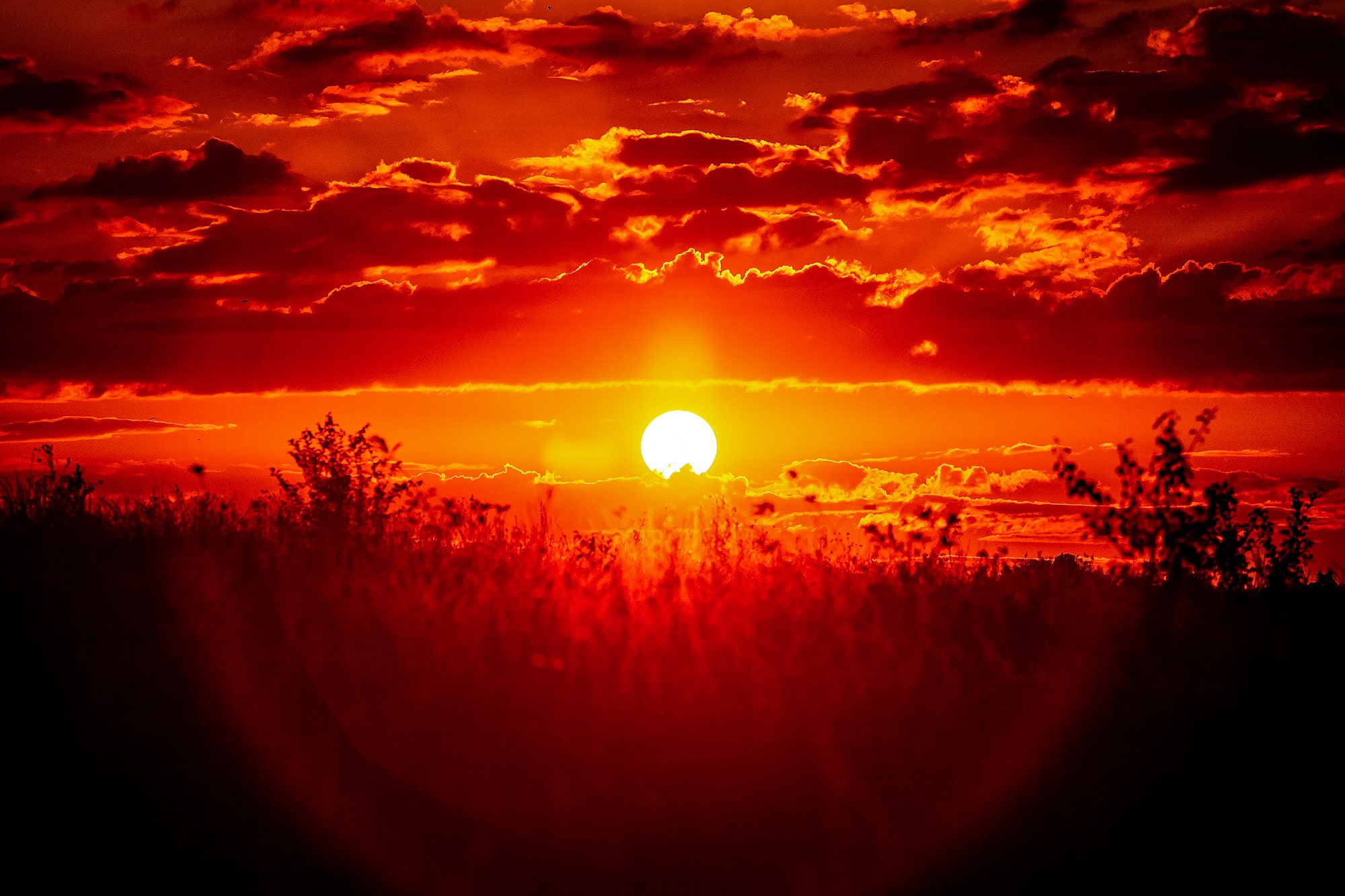 Kevin Estela, Fieldcraft's director of training, says prehydrating with hydration-multiplying water additives such as Liquid I.V., Nuun, or Hoist can help your body better retain water as you sweat and exert yourself in intense heat. Estela also suggests avoiding food and beverages that could dehydrate you, including coffee, alcohol, and salty foods.
Nate "Doc" Jones, a Fieldcraft medical instructor, says you should also fully charge your phone, download app routes in case you get off course, and be realistic when evaluating your ability to handle varying weather conditions. Even individuals who live — and primarily stay indoors — in climates such as Arizona can struggle to acclimate to high heat during any physical activity and could be just as likely to succumb to heat exhaustion as anyone else.
According to Dishion's wife, Amy, he was "at the top of his game" physically and had just completed a marathon soon before he died; but 110-degree weather and a lack of water can lead to heat stroke in even the healthiest athlete.
"The best medicine is preventative," Jones said. "You can't let yourself get into this impossible situation and then expect that some magic piece of gear is going to get you out or that you're just going to wish your way out of it. It's entirely possible to put yourself in a no-win situation."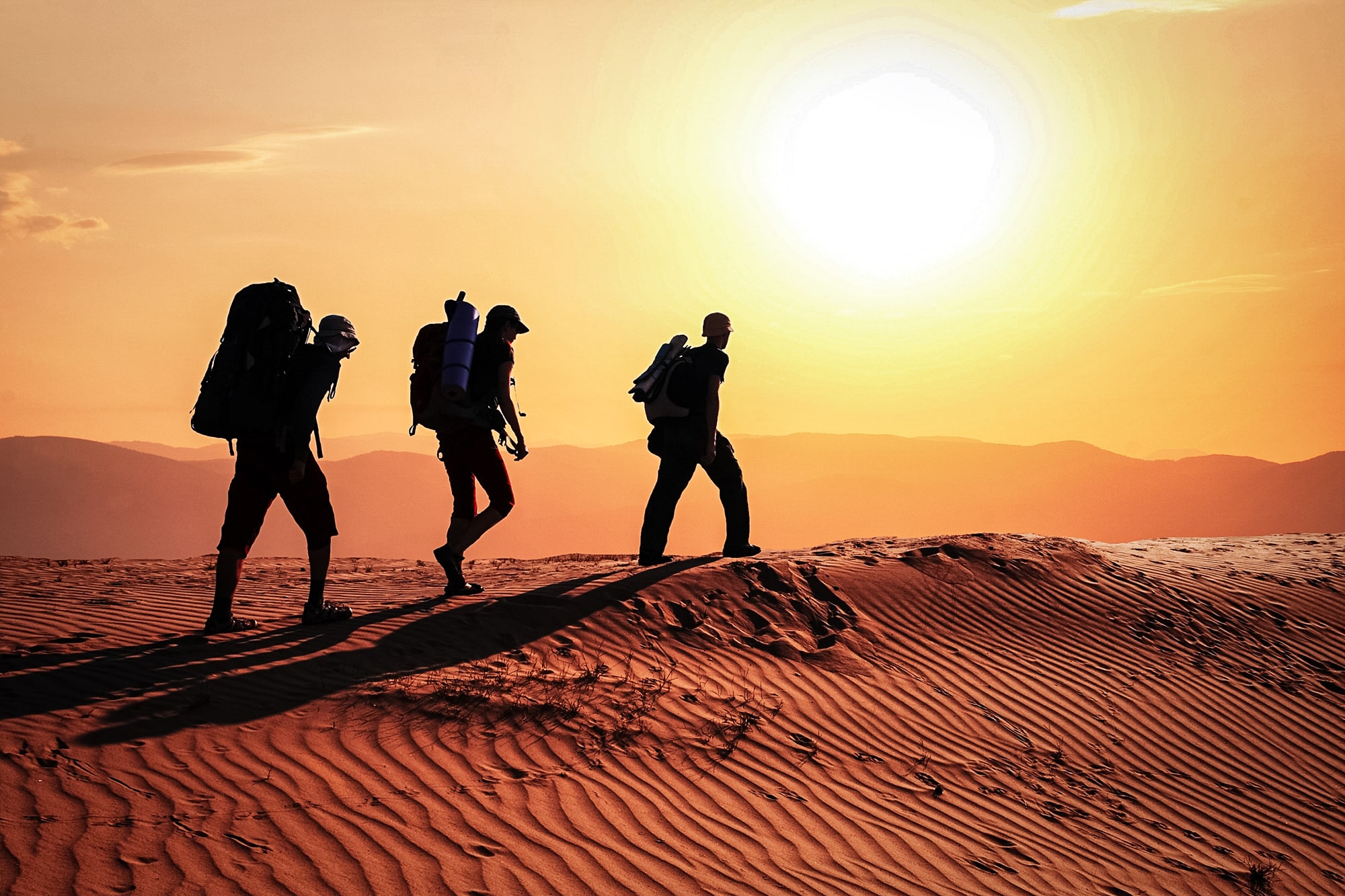 RELATED – ATV Accident: How Rescuers Saved a Hunter Who Drove off a Cliff
Estela recommends taking some sort of shade structure — an umbrella, a tarp, or a backpacking tent's rain fly — to prevent sunburn and help you stay cool; a decent piece of shade can make it feel 15 to 20 degrees cooler. It ain't an air conditioner, but it helps.
Fieldcraft's Dr. Oisin McElvaney says people often underestimate the amount of water they need. Be prepared with a CamelBak or another hydration rig to ensure you have plenty for the full trip. Cold packs to reduce core temperature can also be great to bring along.
Rather than waiting for a full-blown medical emergency, evaluate yourself and others along the way before heat exhaustion can turn into heat stroke.
McElvaney says you should learn how to assess someone by their radial pulse, mental status, and responses — and obviously, you should learn how to do this before heading into the field and not trying to figure it out from a medkit manual in the field.
Medical instructor Gerry Young says the first signs of trouble can include:
Cramping
Dizziness
Nausea
Confusion
Agitation
Intense thirst
Cessation of sweating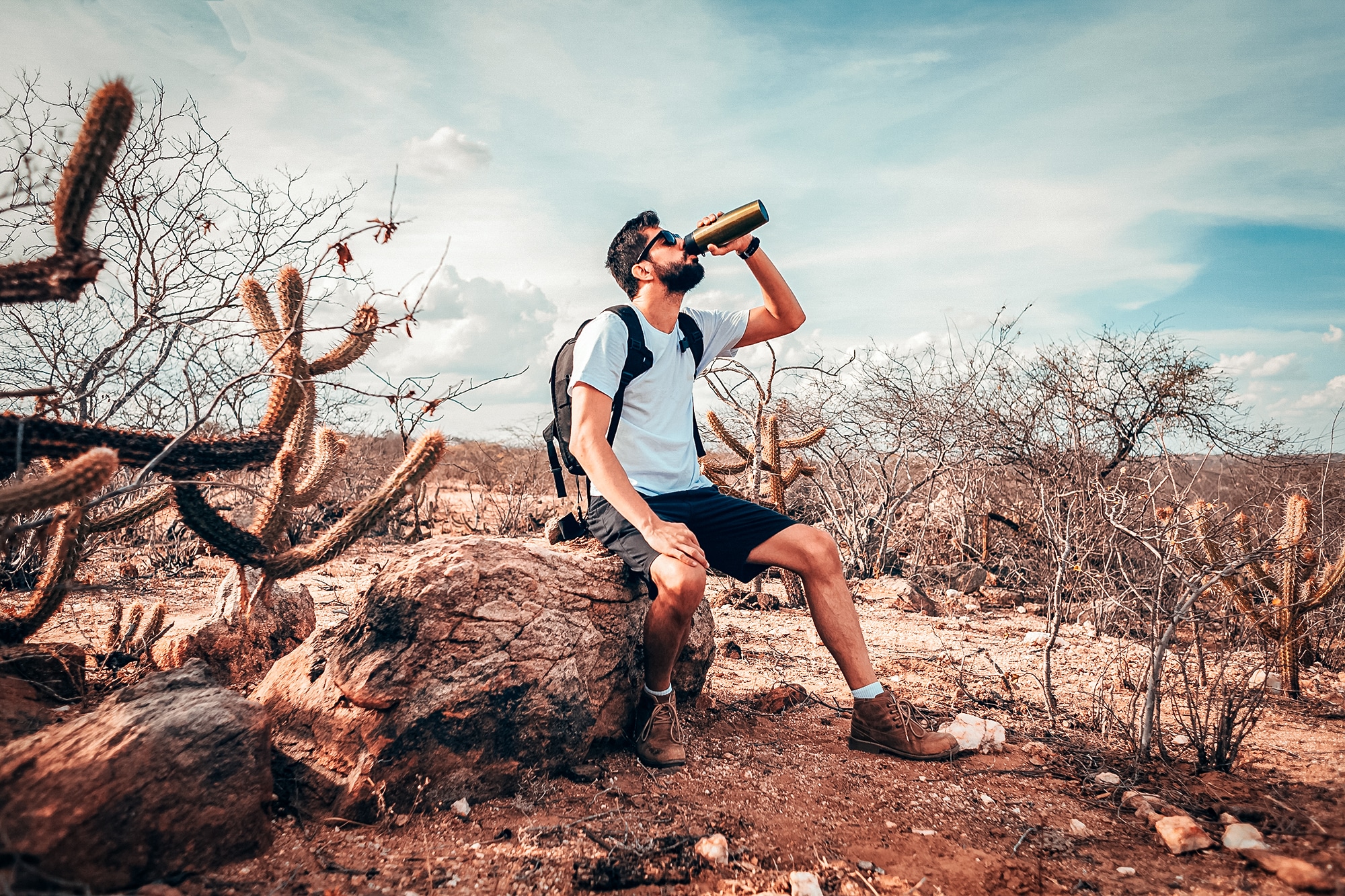 If you do end up in an emergency situation and need to get ahold of a first responder, Young recommended a "runner" be used to relay the location (use your phone's compass to get coordinates if it's working), number, and age of patients, and the latest status of each.
But the best way to survive is to be prepared and never let the situation become so dire.
"It's not the kit that you bring. It's the way that you prepare yourself, the way that you plan, the knowledge and skills that you have going into certain situations," said Jones. "So even something as simple as hiking actually demands a decent amount of responsibility to make sure you're actually going to make it through."
---
READ NEXT – SOF Medic on Wilderness Medicine Planning