Brad Pitt lied to you. The best fishing isn't in Montana.
If you want to experience the great outdoors in its most gritty, honest, and tough-as-car-tires-and-non-biodegradable-Dasani-water-bottles form; if you want to pick fights with fish that came up the hard way and give you and your brand new Patagonia waders and $800 Orvis fly rod the finger; if you don't give a shit about beautiful scenery or what bites your line — you need to do some urban fishing.
Urban fishing is actually more popular than you'd think, in more cities than you might think. The species and surroundings may be the furthest thing from the idyllic, crystal-clear streams of the Rocky Mountain West or the topaz flats of the Bahamas, but that's kind of the point. Fishing is about finding new fish in new places.
Since 83% of Americans live in our cities and recreate where the remaining 17% live, why not flip that around and explore some of the concrete jungles in the US? There are great examples to be found all over the country, but this handful of cities have some of the best urban fishing opportunities going.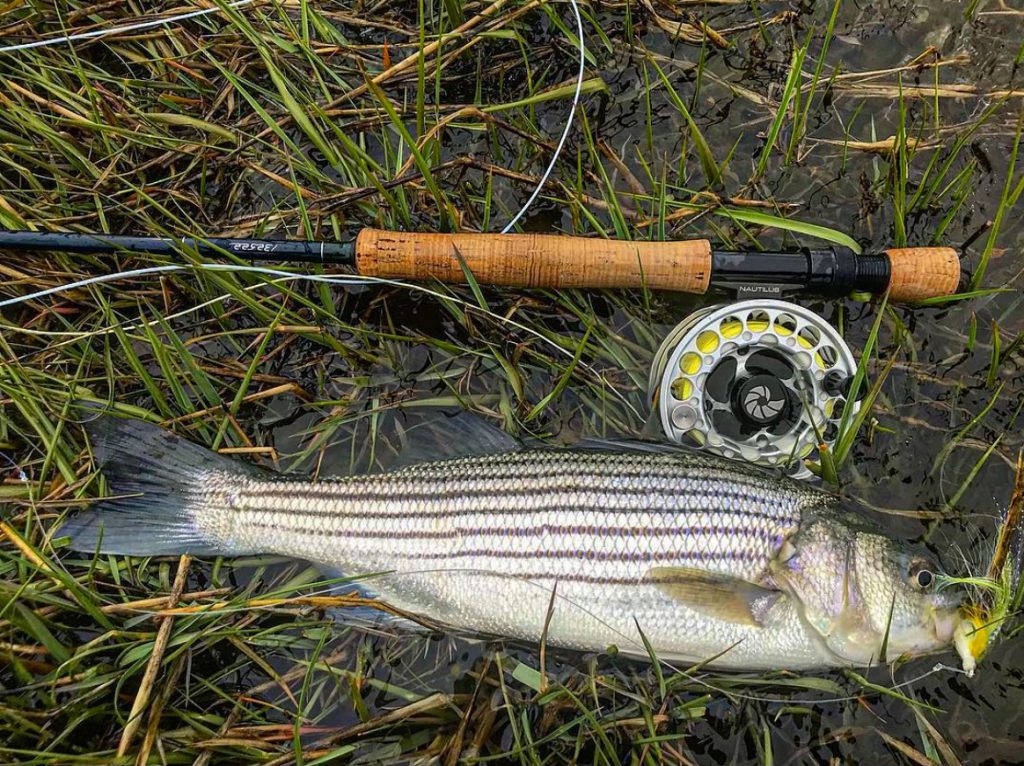 New York City
It doesn't matter which borough you head to in the Big Apple; there are fishing opportunities in all five. You can chase largemouth bass, crappie, perch, carp, and more in freshwater, or head to the salt of Jamaica Bay and the Rockaways for striped bass, bluefish, and summer flounder under the roar of commercial jets taking off and landing at JFK. Central Park has crappie, sunfish, pickerel, catfish, bass, and carp as well.
When you hit the city, stop into Urban Angler and their cool second-floor shop if you have any questions.
Miami
If stalking the shoreline of a canal or small lake that might actually hold a gator doesn't get your blood pumping, then the first time your lure gets ambushed by a peacock or largemouth bass, snook, or juvenile tarpon will. Miami still feels exotic even with an abundance of highways, suped-up exhaust systems, music, close-packed apartment complexes, and strip malls. Because of the species diversity and close proximity, every cast has you on edge.
Miami's own Rampway Bait and Tackle will get you sorted out if you need any intel.
New Orleans
New Orleans is a city that operates at one speed: syrup-slow. It's also a city that loves its fish, be it in a restaurant or local body of water. Wander up to City Park or Bayou St. John for largemouth bass, catfish, red drum, spotted sea bass, or even gar. Canals throughout the city also hold heavy, hard-fighting but spooky carp, and Lake Pontchartrain has shore access as well. Don't forget, the Mississippi is the river that runs through it if you're feeling adventurous.
If you have questions when you're in NOLA, stop into Uptown Angler.
Los Angeles
If you're more Beverly Hillbillies than Beverly Hills, LA has plenty of urban water for you to explore. There are tons of parks and lakes with trout, bass, and sunfish all over Los Angeles and Orange counties. Stocking programs are strong, and access is as abundant as the fish in the water. For those who are a bit more dirtbag about finding fish, check out the LA River for species like carp and bass.
Fisherman's Spot in LA has all the answers to your urban fishing questions.
Denver
The South Platte is almost unfair to include here. Yes, it flows right through the heart of Denver, but it still feels like you're in, well, Colorado. The Platte is a well-known and popular carp fishery, but it also holds largemouth bass, rainbow and brown trout, walleye, and channel catfish. The city has prioritized access, so it's easy to get into the water whether you're wading, standing on the shore, or kayaking.
Trouts Fly Fishing in Denver has all the intel you'll need for the Platte.
Austin
Of course, Texas had to make this list with its whole bigger and brighter thing. Believe it or not, Austin has some legit fishing opportunities in some pretty built-up urban areas. The Colorado River has Florida strain bass, Guadeloupe bass, gar, and big carp swimming in its waters. Ladybird Lake has carp, pike, small and largemouth bass, and catfish. If you want to get down and dirty, supposedly, Waller Creek has warmouth, green sunfish, cichlids, and largemouth bass.
If you make it to Austin, Sportsman's Finest will take care of any fishing and gear questions.
Read Next: Blue Marlin Crushes Tournament Records, Earns Boat $1.167 Million