Model: Bushnell CelluCORE 20 Solar Cellular Trail Camera
Dual SIM network connectivity
Integrated, adjustable solar panel
Maintains full charge for up to 70 images per day with adequate sunlight
One-second trigger speed
Easy setting changes right from your phone
Sorts photos by weather, wind, moon phases, and more
MSRP: $179.99
---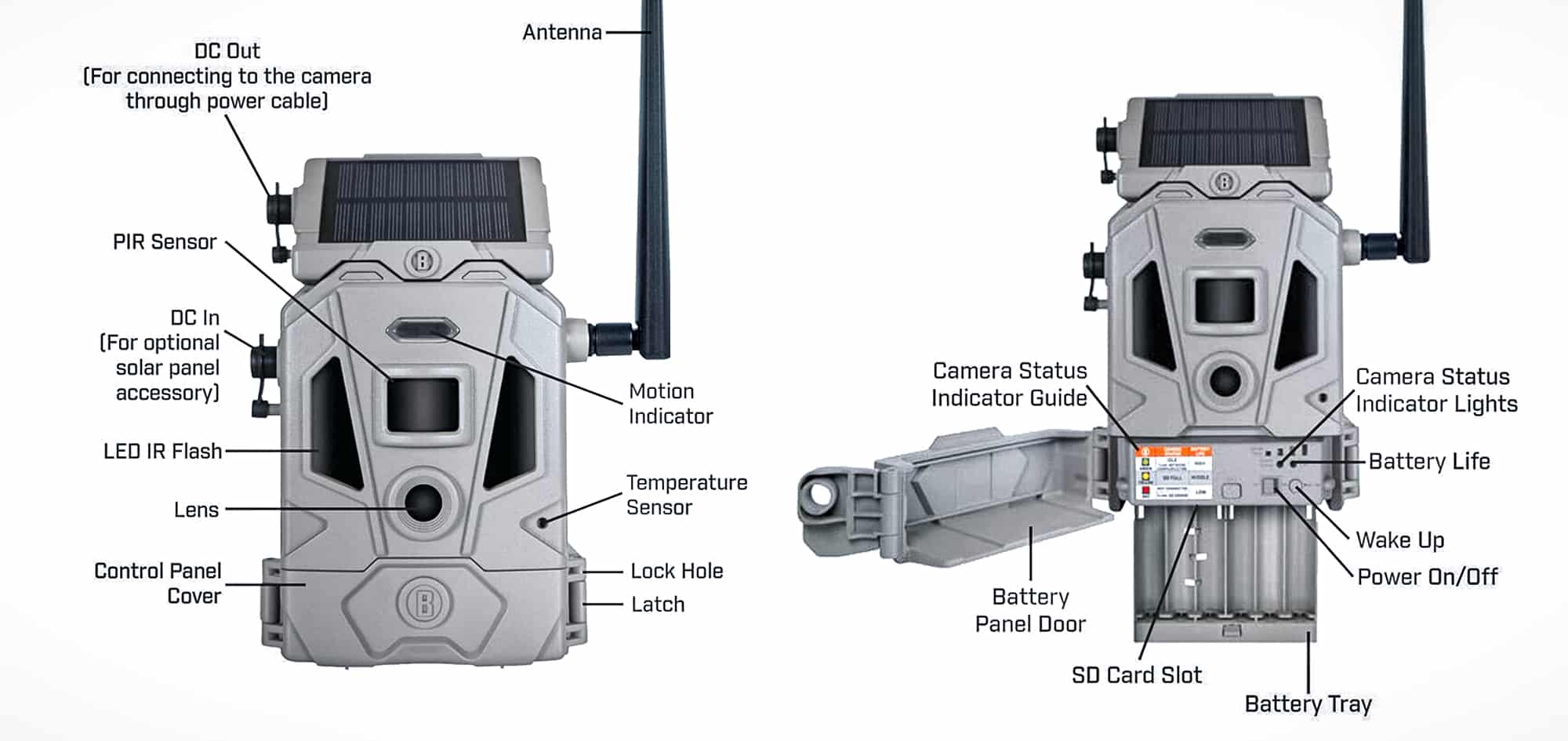 Trail cameras can be great tools for scouting big bucks and monitoring their movements. However, even the fanciest trail cam becomes about as useless as teats on a boar hog when the batteries die. Bushnell addresses the irritating problem of dead trail cam batteries with its new CelluCORE 20 Solar Cellular Trail Camera.
If you're running multiple cameras (and who isn't these days?), you understand how a line of trail cameras can eat through batteries. Swapping old batteries for fresh ones takes time, costs money, and potentially scares deer.
Bushnell's newest solar cellular trail camera has all the high-tech features and impressive image quality of the company's popular CelluCORE 20, but with the addition of a detachable solar panel, which maximizes battery life to save you some cash and time in the field.
The integrated solar panel can be removed and positioned with a mounting bracket to maximize sun exposure. With just four to six hours of direct sunlight, the CelluCORE 20 Solar camera's lithium-ion battery can maintain a full charge and capture up to 70 pictures a day. The simple solar panel could add years of life to a single battery, saving you money, headaches, and serious time in the field.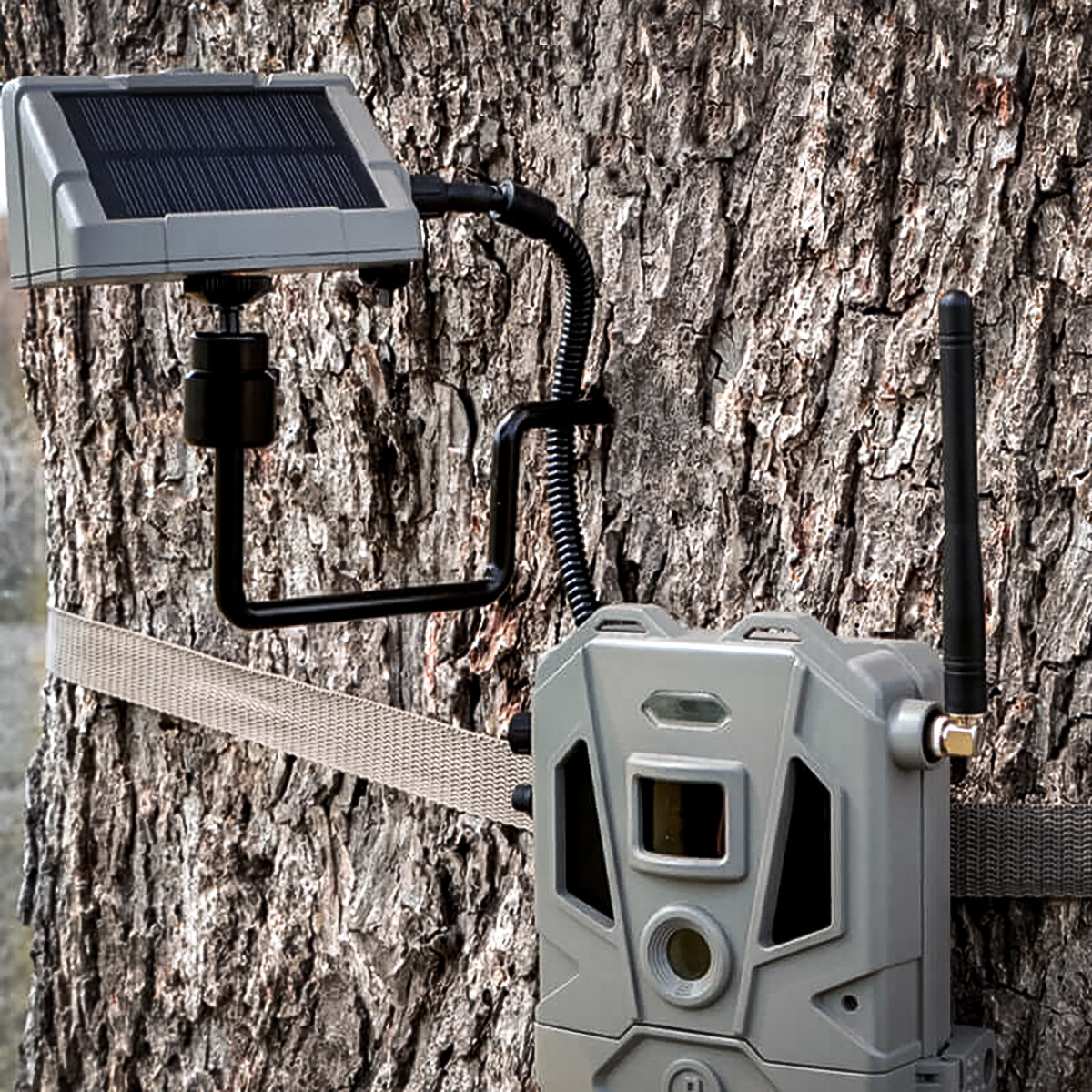 Cellular cameras revolutionized the way hunters scout for deer. In the old days, deer hunters had to run their camera line barefoot, through the snow, uphill both ways. Retrieving SD cards meant braving ticks and snakes preseason and possibly spooking deer during hunting season.
With old-school trail cams, hunters always ran the risk of filled-up SD cards, poorly positioned cameras, and foggy pics. Nothing could be done about it until you made the next run.
Once trail cams went cellular, all that changed. By using 4G and 5G networks, new high-tech cameras transmit images straight to your smartphone, giving you a real-time glimpse into that big buck's bedroom.
Because savvy hunters often mount cameras well away from convenient cell towers, Bushnell included dual SIM network connectivity in its new solar trail cam. This feature automatically connects the device to the strongest cellular network in the area. The camera even has an optimized antenna to guarantee the strongest signal possible. No more poring over cell network strength maps before hanging your trail cams.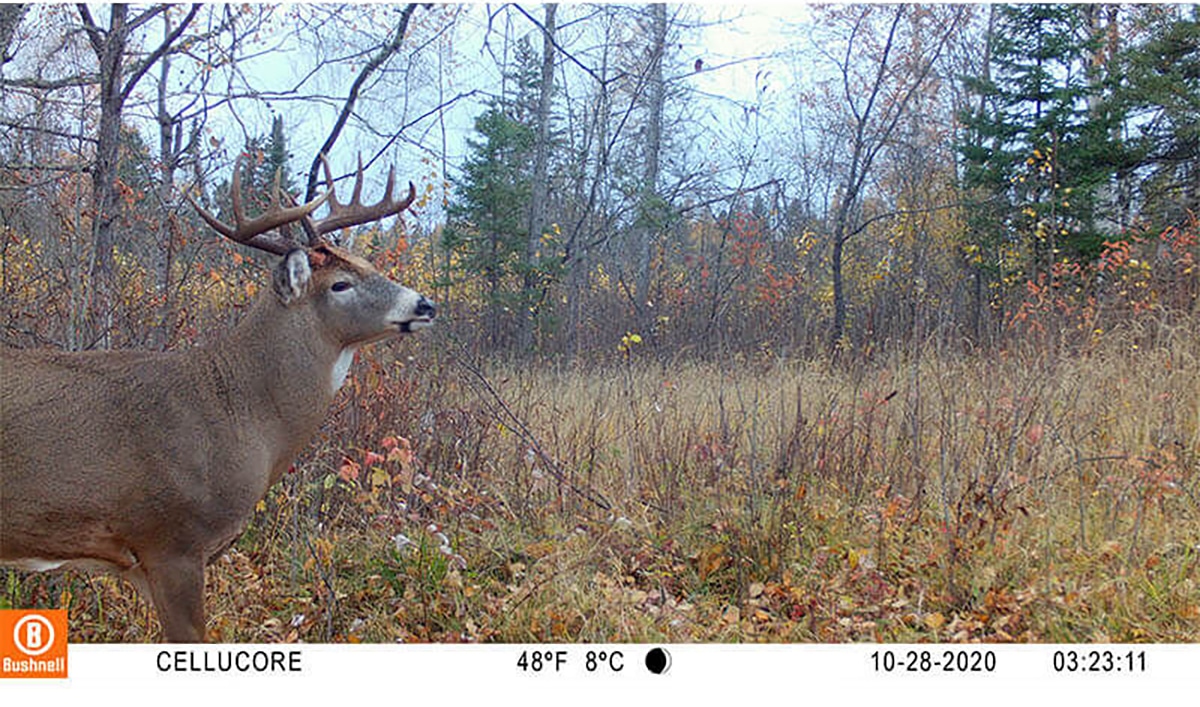 The beauty of a solar-powered cellular trail cam like the CelluCORE 20 is that you can basically set it and forget. If you've ever wondered what's lurking in that thick swamp on your back forty but didn't want to regularly slog through the muck to manage traditional trail cameras, this could be the answer to your prayers.
---
Bushnell CelluCORE 20 Solar Cellular Trail Camera Specs
Integrated, detachable solar panel
Rechargeable lithium-ion batteries
Crystal-clear 20 MP images
80-foot night and detection range
Dual SIM network connectivity
One-second trigger speed
Two-year limited warranty
MSRP: $179.9
---
READ NEXT – Chene Gear: Great Waders and Giving Back With Free Duck Stamps