Butch Cassidy and the Sundance Kid hit the silver screen in 1969 and revived the guns-blazing legacy of two iconic outlaws of the American West. The movie starred Paul Newman as Butch Cassidy and Robert Redford as the Sundance Kid and won four Oscars at the 42nd Academy Awards in 1970. The movie also brought attention to others from the infamous Wild Bunch.
But who exactly was the real-life outlaw and the brains of the Wild Bunch?
Butch Cassidy wasn't his real name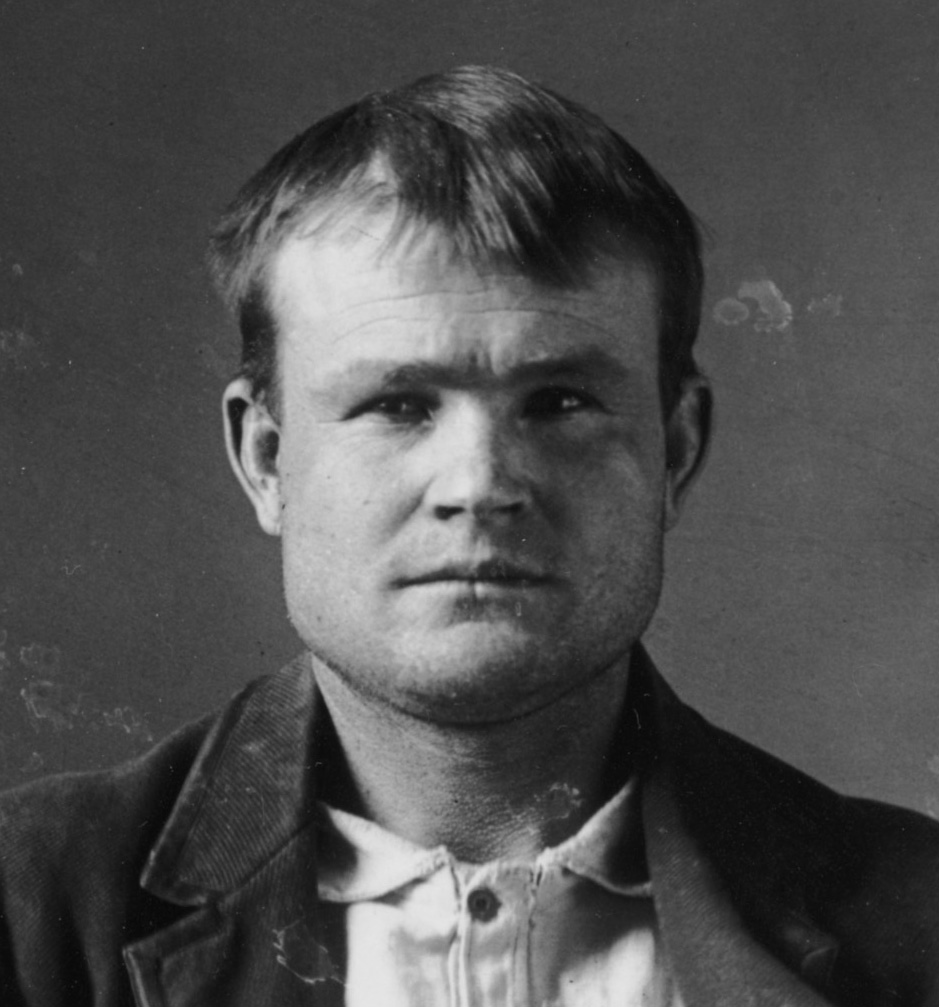 Any self-respecting outlaw of the Old West went by an alias to hide his true identity. Born Robert LeRoy Parker, the eldest of 13 Mormon children in Utah, his alias revealed the early history of his legacy. In the early 1880s, he met Mike Cassidy, a cowhand and horse thief, who taught him how to ride and shoot a gun. When the law came calling, Cassidy and Parker fled to search for new opportunities across Colorado, Wyoming, and Montana. Parker's initiation into a life of crime came in 1889 in the Colorado mining town of Telluride, where he stuck up the San Miguel Valley Bank and evaded capture with $20,000 in cash (equal to about $600,000 today).
While on the run after the bank robbery, he shortened the name of his previous occupation as a butcher to "Butch" and adopted the surname "Cassidy" from his early mentor. From then on, his legend grew.
Butch Cassidy was a Robin Hood outlaw
Robin Hood, depending on your generation, immediately brings to mind a heroic English outlaw — or for millennials a cartoon fox with a feather in his hat and a bow and arrow — who protected peasant people from the rich and powerful. Butch Cassidy did just that, ignoring easy cash grabs from unsuspecting townspeople and targeting big-time scores inside banks or aboard trains. After scoring big from his Colorado bank heist in 1889, he used some of the loot to purchase a ranch in northwest Wyoming. His life of crime only stalled momentarily, as in 1894, when he was found guilty of horse theft and thrown in jail for two years.
In 1896, Cassidy and two other outlaws robbed a bank in Montpelier, Idaho, and escaped with cash, gold, and silver coins possibly worth as much as $16,500 (more than $500,000 today). Their crime spree continued the following year, when they robbed a coal company in Castle Gate, Utah, just as its payroll was being unloaded from a train. Cassidy grew bolder with each crime and started recruiting other outlaws to join him.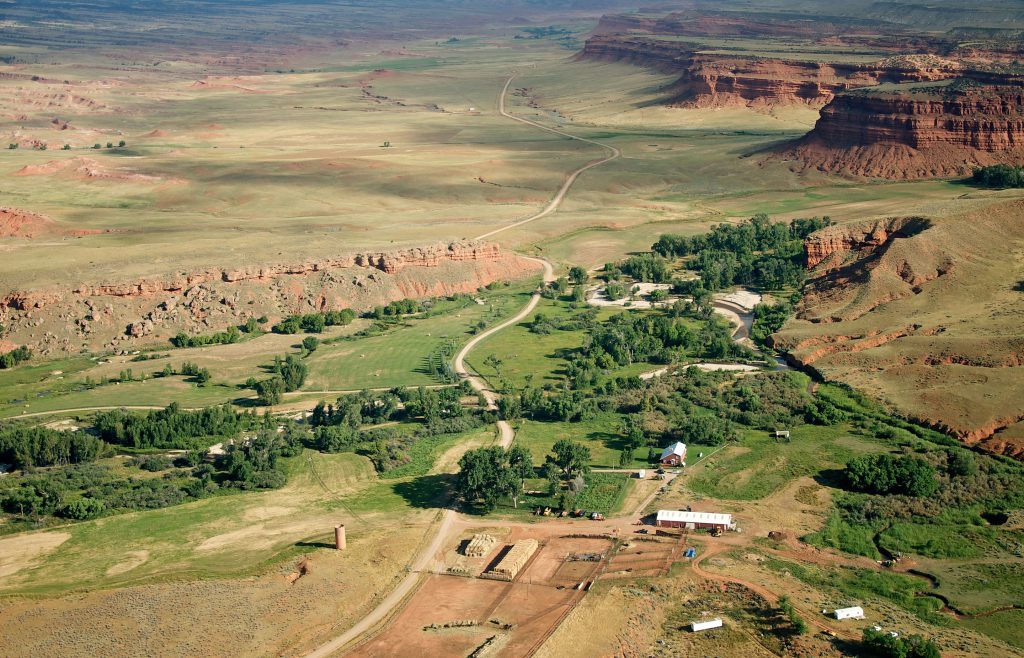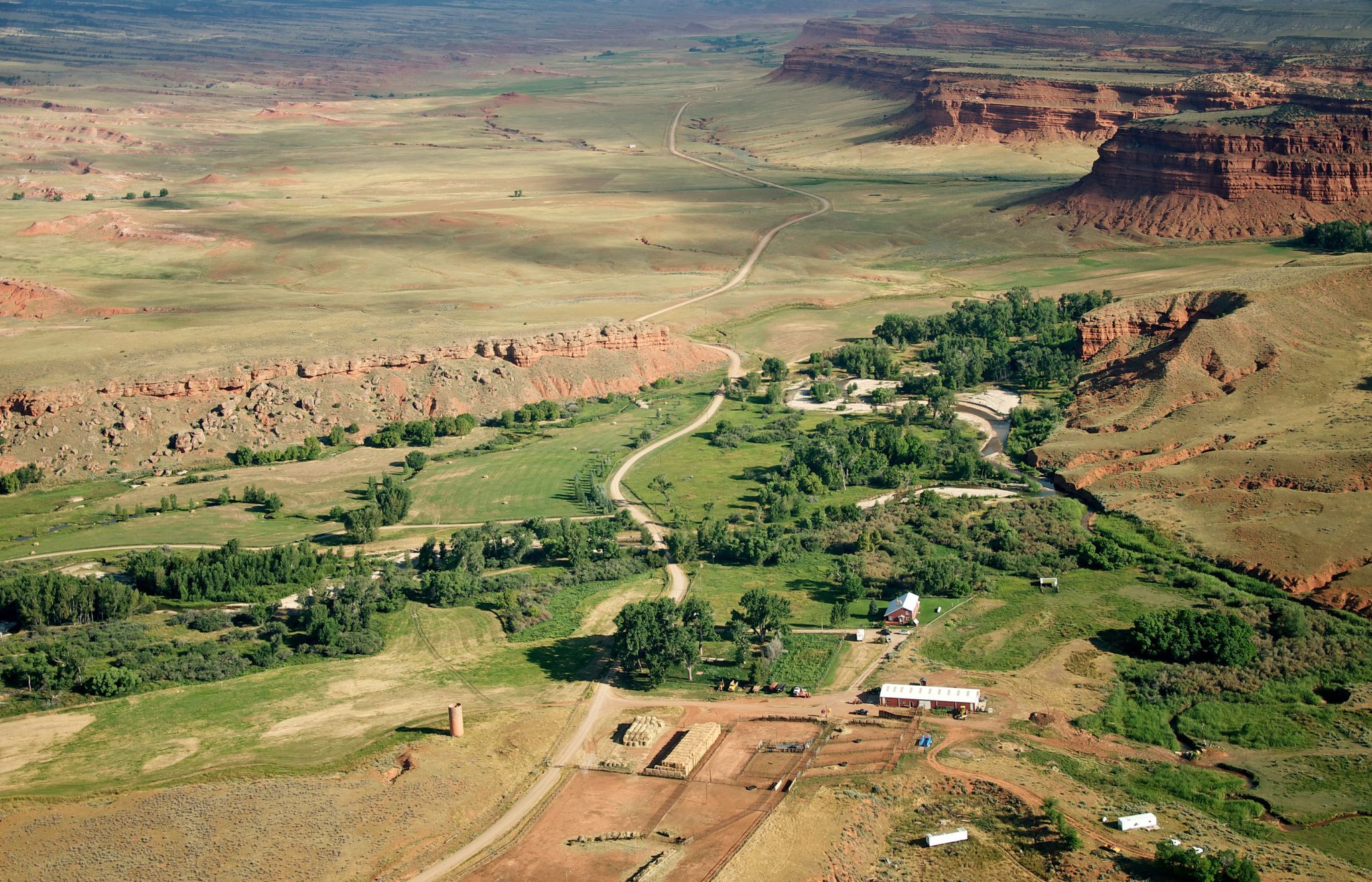 Hole-in-the-Wall was more than a hideout
On Aug. 18, 1896, according to Old West folklore, Butch Cassidy organized some 200 outlaws to form a Train Robbers' Syndicate. In a valley of the remote Big Horn Mountains of Wyoming surrounded by red sandstone sat Hole-in-the-Wall, an oasis that provided protection from the law and the weather. The hideout had its own infrastructure of cabins, horse stables, and supplies for outlaws who gathered there. The Hole-in-the-Wall Gang was a collection of several groups of outlaws, bandits, and bank and train robbers who operated out of the hideout.
The thieves included Jesse James, the Roberts Brothers, and lesser-known outlaws who formed a coalition and vowed to not meddle in one another's crimes or steal the group's loot.
His gang was called the Wild Bunch
The most famous of them all at Hole-in-the-Wall was the Wild Bunch, who gained notoriety in the 1880s and 1890s. Members of the Wild Bunch each had colorful aliases, including Elzy (William Ellsworth Lay), Kid Curry (Harvey Alexander Logan), the Sundance Kid (Harry Alonzo Longabaugh), the Tall Texan (Ben Kilpatrick), Flat-Nose Curry (George Sutherland Currie), News (William Carver), and Deaf Charley (Orlando Camilla "O.C." Hanks).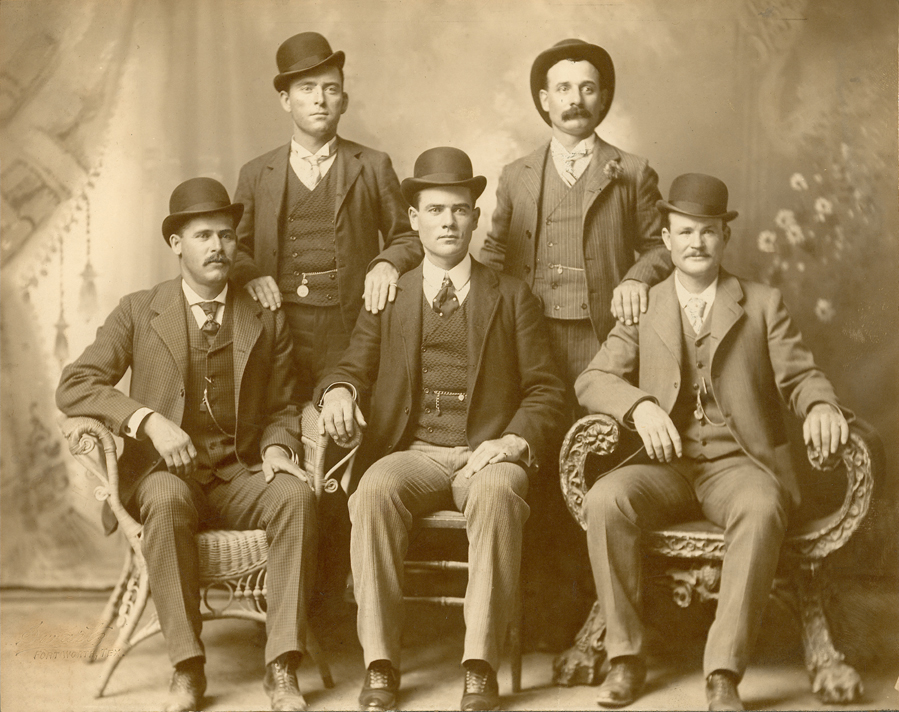 Butch Cassidy potentially faked his death
After the Wild Bunch disbanded in 1902, Cassidy fled to England and then to Argentina, where he, the Sundance Kid, and his girlfriend, Etta Place, bought a small ranch. The trio lived quietly until a stock buyer and former Wyoming deputy crashed the party, and the trio had to go on the run again. Legend has it that Cassidy returned to robbing banks and trains until his supposed death in 1908, but no one knows how he died. His legend carried on as he allegedly made it back to Europe under the name William Phillips. He supposedly returned to the US via Michigan and fell in love with Gertrude Livestay, and the couple married in 1908 and moved to Arizona.
The legend goes that Phillips made money on the side fighting with Pancho Villa in the Mexican Revolution before settling down in Washington state and founding Phillips Manufacturing Company. His adventures as Butch Cassidy allegedly caught up to him, his company nearly went bankrupt, and in a desperate last attempt to make money, he moved back to Utah and Wyoming to relive his glory days. He hoped to find buried loot rumored to be in the area, but supposedly never did. His last dance was with cancer, and he purportedly died on July 20, 1937.