TikTok influencers aren't the only thirsty critters in California. Thanks to the severe drought, farmers, forests, and fish are, too. This past May was the fifth-driest May and 2021, to date, is the 15th-driest year for the Golden State over the past 127 years.
Drought is nothing new for Northern California and many other parts of the country. Same for the fight over water rights. But this year has already been a kick in the ass, and summer hasn't even started. Coming out of a warmer and drier winter and a very poor rainy season, the snowpack in the Sierra Nevadas was at just over half its normal amount.
Runoff from the accumulated snow in the mountains is supposed to fill the lakes in the region — Shasta, Folsom, and Oroville being the largest — which are supposed to store and supply water for agriculture and also wildlife that rely on the river systems between the lakes and the ocean. Instead, runoff is simply disappearing into the ground before reaching the lakes.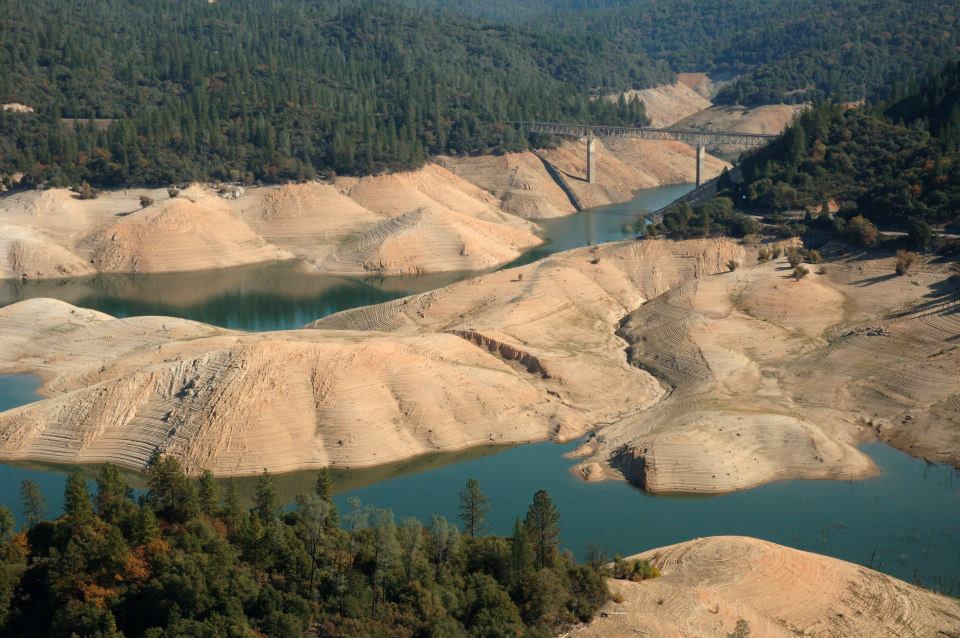 According to the California Department of Water Resources, Shasta is currently at 42% of normal levels, Oroville is 37%, and Folsom 36%, 68 feet below last year's level — and they're all still dropping.
While farms struggle and wildfires get larger and more intense, drought is pushing already endangered wild salmon and steelhead that are native to the region to the edge of extinction.
Chinook salmon and steelhead return every year to the rivers of coastal watersheds in Northern California like the Klamath, Sacramento, and American to spawn. Dams throughout these river basins have already shrunk salmon and steelhead spawning habitat by up to 95% and populations to single-digit percentages of their historic numbers in some places.
Since the fish rely on the colder water that dams release for the viability of their eggs, additional sustained drought like this spells potential disaster for fish. During the 2014 and 2015 drought, because levels were so low, water released from Lake Shasta rose to a temperature that killed almost all juvenile chinook.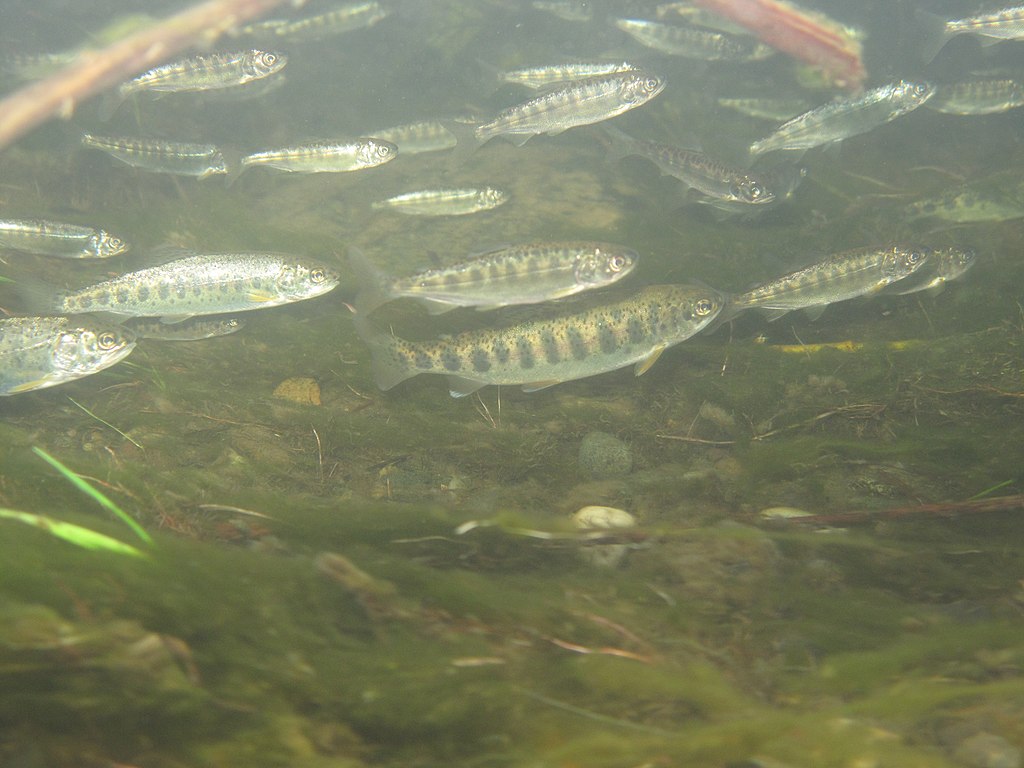 Higher water temperatures and lower water levels also increase the possibility for disease and other water quality issues like harmful algal blooms that contribute substantially to fish mortality and harm to the overall ecosystem.
Water diversion is a constant battle, but some headway is being made to conserve and distribute water as equitably as possible to agricultural, municipal, and fisheries stakeholders. Organizations like the Golden State Salmon Association and San Francisco Baykeeper, however, are concerned that with water levels so low, this year could be a repeat of 2014-15 for this season's spawning fish.
Another area of potential relief could be the Pacific Fishery Management Council's deciding to restrict recreational and commercial season length or size and bag limits — something the council was already considering based solely on salmon return forecasts.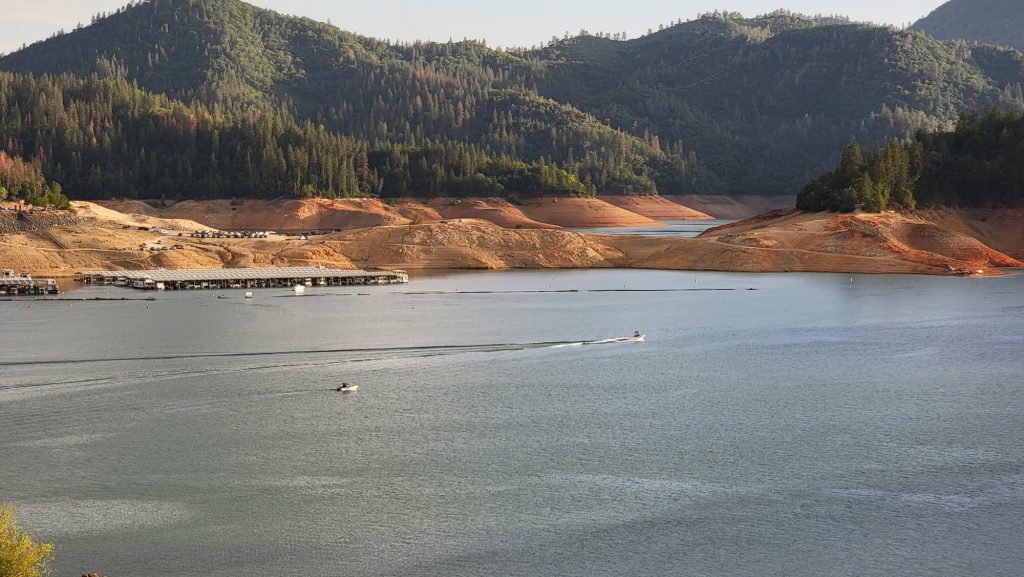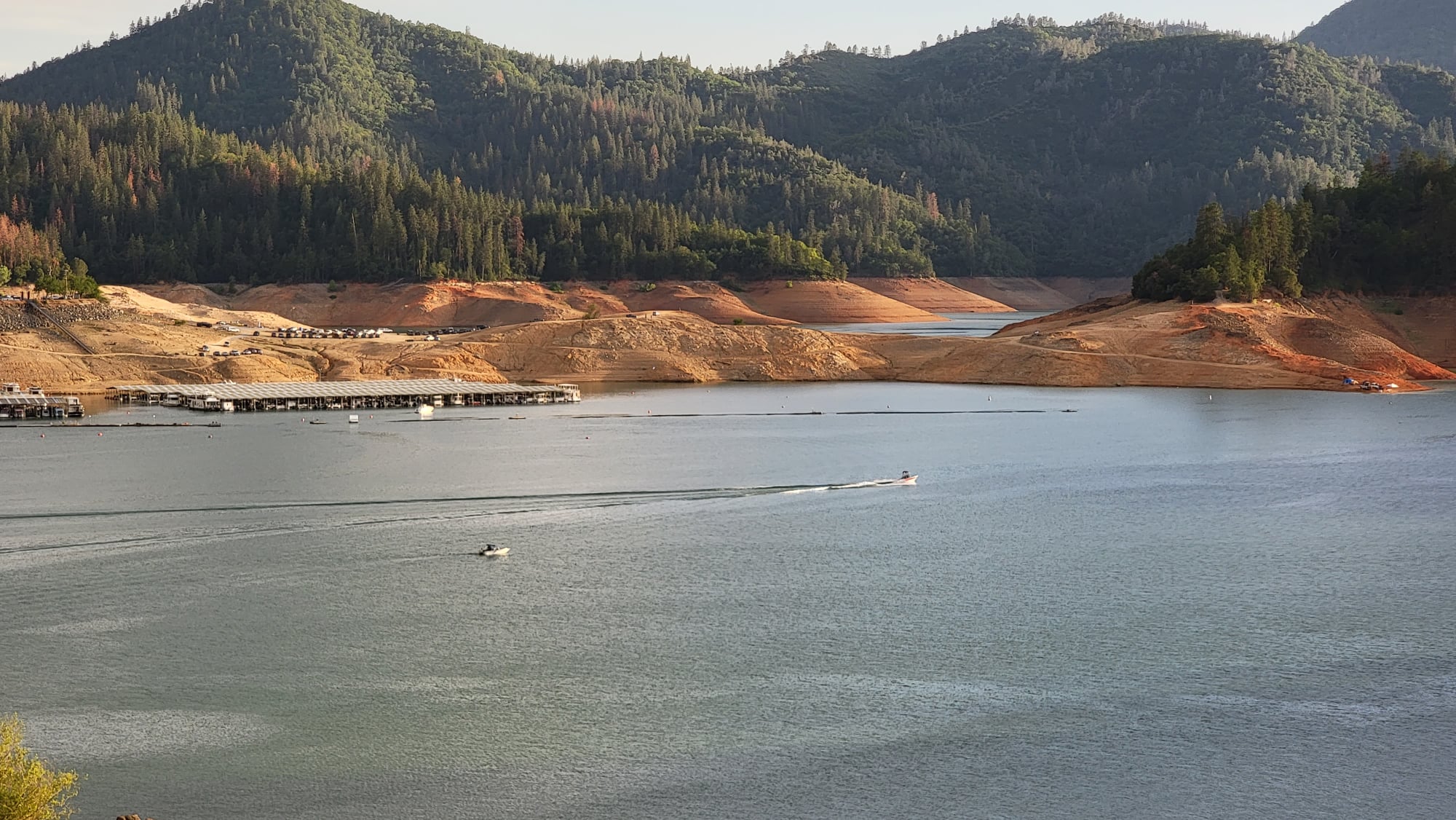 Given the current drought conditions, restricting or even closing seasons is not out of the realm of possibility. States along the East Coast imposed a moratorium on striped bass in the 1980s when fish stocks crashed to almost nothing.
Changing regs and removing dams (like those on the Klamath) certainly won't hurt the salmon's cause. But given the trend toward even warmer and drier seasons, more effective water management is going to be immensely important for these fish to stay on this planet, let alone make a comeback in the years to come.
Read Next: Take Down Those Dams: New Legislation Could Save Snake River Salmon