There is nothing better than cooking over an open fire, but it's not without its challenges. Regulating heat is difficult, and getting the right amount of flame and ember can be tough for even the most experienced fire-builder. The best choice for most outdoor cooking is a camp stove, which allows you to prepare meals in much the same manner you do at home. But there are a wide variety of stoves designed for outdoor pursuits, so you'll need to do some homework to select the right one.
Fuel Selection
It may sound backward, but you need to choose the correct fuel for your circumstances before you can select a stove. Each fuel has its own set of strengths and weaknesses, and the wrong one can leave you hungry with no way to prepare dinner at the worst possible time. The biggest factor is the ambient temperature range; many fuels fail to completely combust at lower temperatures. Others require heavy, bulky containers for safe storage, which presents transportation challenges. Get a realistic picture of when and where you'll be doing most of your outdoor cooking and choose one of the following fuels accordingly.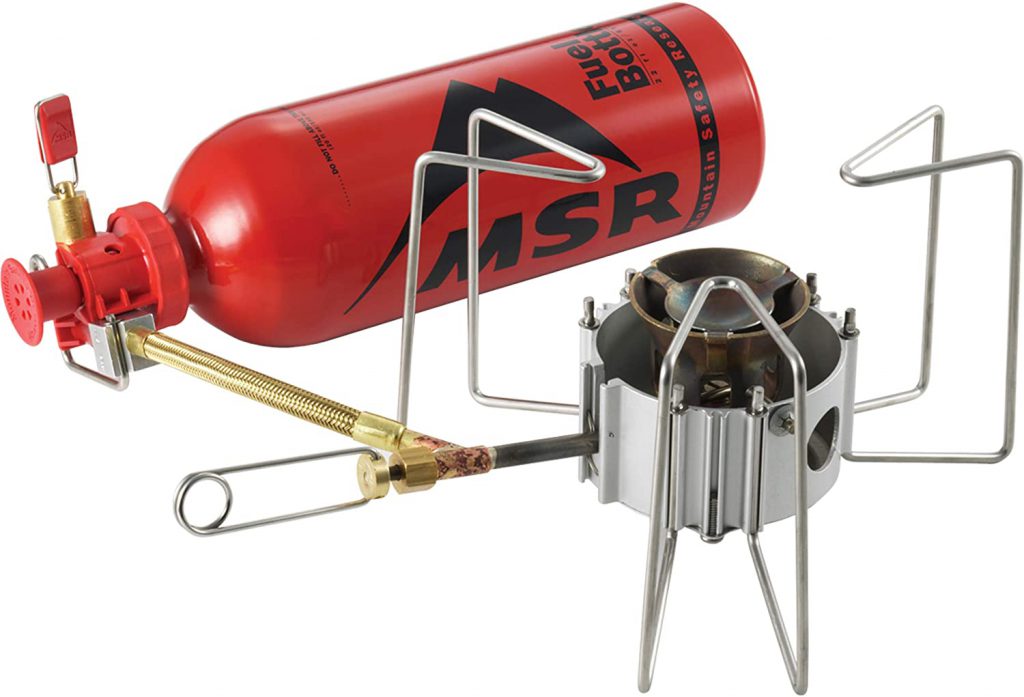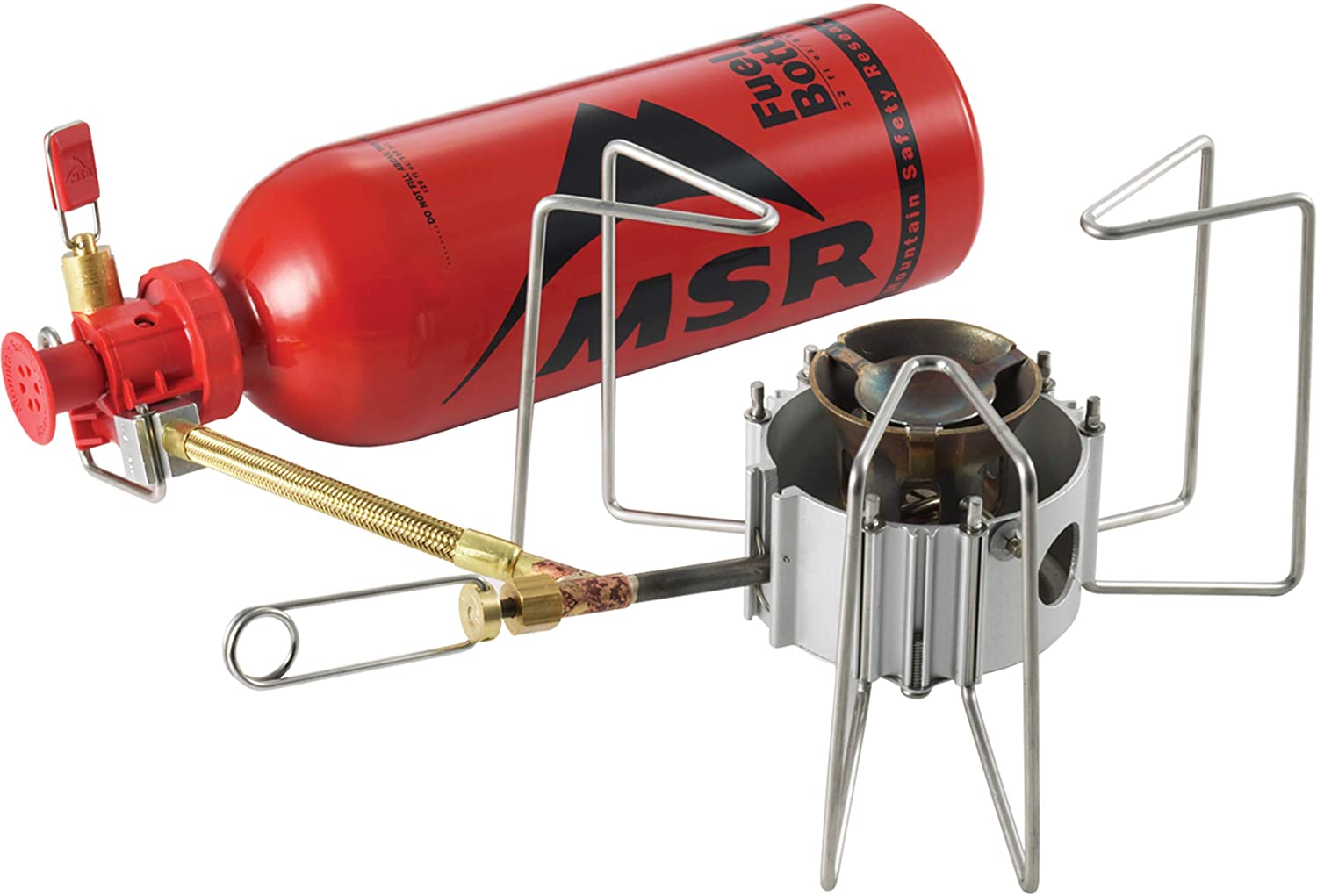 Propane
Texas' favorite TV dad, Hank Hill, was a big proponent of propane and propane accessories for good reason. Propane, or liquefied propane gas (LPG), is a hot-burning fuel that works well at low temperatures and high altitudes. Temperature control is easily accomplished with propane, letting you turn the flame down to almost nothing to simmer stews or crank it way up to create the perfect black-and-blue steak. It is bottled at high pressures and is prone to expansion with temperature changes, so it needs thick steel canisters to handle the variations in pressure it can exert. Those heavy steel casings pretty much rule them out for backpacking use, but still make them an excellent choice for everything else.
Butane
Butane was a favorite of sailors and RVers for years but had fallen out of favor until recently. The interest in "Van Life" has folks looking for compact cassette stoves, making the compressed gas en vogue once again. The cylinders are lighter and more compact than propane, making them easier to store in the tight confines of a motor vehicle. And while it doesn't burn as hot, it burns cleaner; combusting about 10% more efficiently than propane. While butane stoves are great in climate-controlled spaces such as sailboats and vans, they lose effectiveness rapidly when temperatures drop below 40 degrees. When the mercury dips below 30, it probably won't vaporize at all, making butane a warm-weather-only fuel.
Isobutane/Propane Mixtures
These entries in the canned-fuel game are lighter than propane bottles and work better than butane alone. Most of these canisters have an industry-standard Lindal valve, which seals itself when not in use. This valve also allows one manufacturer's stove to be compatible with another's fuel, so you don't have to worry about finding a can from your stove's maker. These are generally a mix of isobutane and propane, with the ratio adjusted for peak performance in a certain set of conditions. Summer mixes have more isobutane; the warmer temperatures help with atomization for a complete burn. The ones designed for colder weather use contain more propane, which helps keep the mix pressurized for an even flame.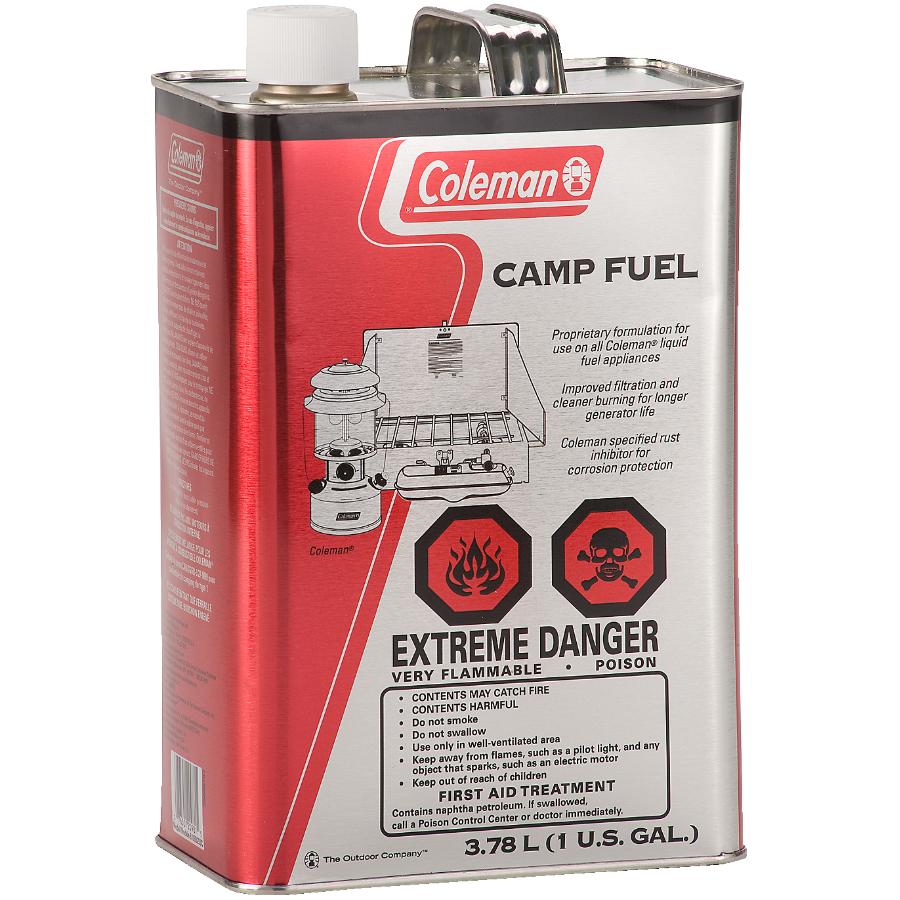 Liquid Fuels
Liquid fuels have the edge in cold weather, relying on the stove to heat it enough for proper atomization and burning. The most common liquid fuel for camping and backpacking use in the United States is white gas. This fuel has earned the nickname "Coleman Fuel" as it was popularized by its use in the company's iconic green stoves and lanterns. Just about any pressurized liquid fuel stove can utilize clean-burning white gas. Many liquid fuel stoves can also burn kerosene, which is good news for the international traveler since it is often available in even the most remote of areas, though the quality will vary from country to country.
There are less traditional fuels some stoves can utilize in a pinch, but they are less desirable. Many white gas stoves can also burn unleaded gasoline. But gasoline contains additives designed to help car engines; these can harm the seals on your stove. Auto gas often contains ethanol, which can cause pitting in aluminum fuel bottles. Diesel is another option, but it burns dirty and has a strong odor. It's also prone to flare-ups and can be difficult to light. Consider these last-ditch options, and check your stove's directions to ensure compatibility with these fuels.
Alcohol
You can use the same bottle of Everclear that fueled last night's bad decisions to make coffee in the morning, though you might be better off skipping the hangover. The chemical compounds in the alcohol family burn relatively cleanly and produce enough heat to boil water with relative ease. Top choices include 190 or higher proof alcohol, isopropyl (rubbing) alcohol, denatured alcohol, ethanol, and fuel line antifreeze such as HEET. Using an almost pure alcohol compound, like lab-grade ethanol, Everclear, or high-test isopropyl, leads to relatively clean combustion and can be used indoors with ample ventilation — this is why the galleys on many vessels have traditionally had alcohol stoves. Denatured alcohol is usually cheaper, easier to obtain, and works fine for outdoor usage.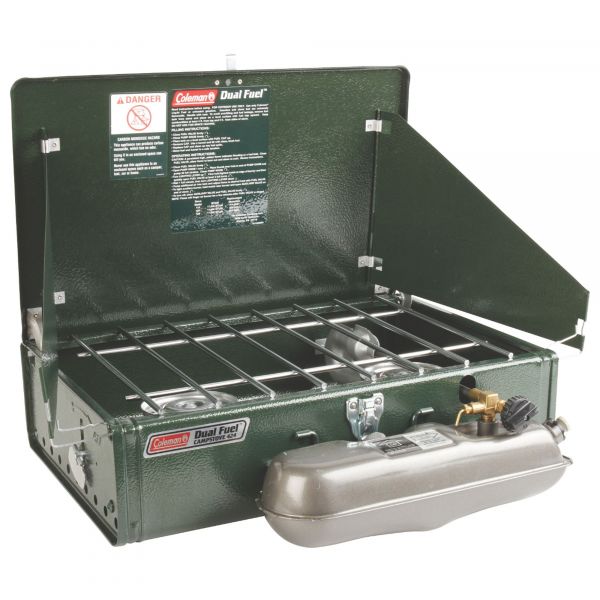 Stove Selection
Once you've figured the correct fuel for your situation, you can turn your attention to selecting a stove. The two biggest considerations are transportation and the complexity of your camp cuisine. If it's got to go on your back, you want the smallest, lightest stove you can get. But single-burner stoves are seriously limiting when it comes to cooking for more than a couple people and usually don't provide the fine-tuning needed to crank out a gourmet meal. If you have a larger group or are staying close to the vehicle, consider one of the larger front country models that provide enough space for pancakes and bacon at the same time.
Front Country Propane Stoves
Modern car-camping propane stoves are remarkably similar to the range that you would find in your kitchen, except much more portable. Because they utilize propane, they offer excellent heat control, letting you gently simmer soups or rapidly boil water with the turn of a knob. Some are smaller than others, folding down into a compact form factor that is perfect for stuffing under a back seat. Most are double-burner units, but you can get three-burner models. An increasing number offer a combination of grates and griddles that permit you to barbecue using the same stove. Some compact models even fold in half, taking up about the same amount of space as a frying pan when closed, though these don't offer the same wind protection as its larger counterparts. While most usually run off 1-pound bottles of propane, you can get an adapter and use bulk tanks if you're going to be in one place for a while.
Front Country White Gas Stoves
If you camp in cold conditions but need a full-size portable stove, you can find folding two-burner units that utilize white gas. These perform in much the same manner as their propane counterparts but require a little more maintenance. You'll also need to pump up the reservoir to create enough pressure to get it to feed, and you might need supplemental pumps to keep it going in really cold conditions. But once you get the hang of it, the whole process takes seconds. Flame control is good, so you can keep a stew going all day to stave off the cold. And these workhorse stoves are built to last; mine is a hand-me-down that has more than a few decades on me, and it's still going strong.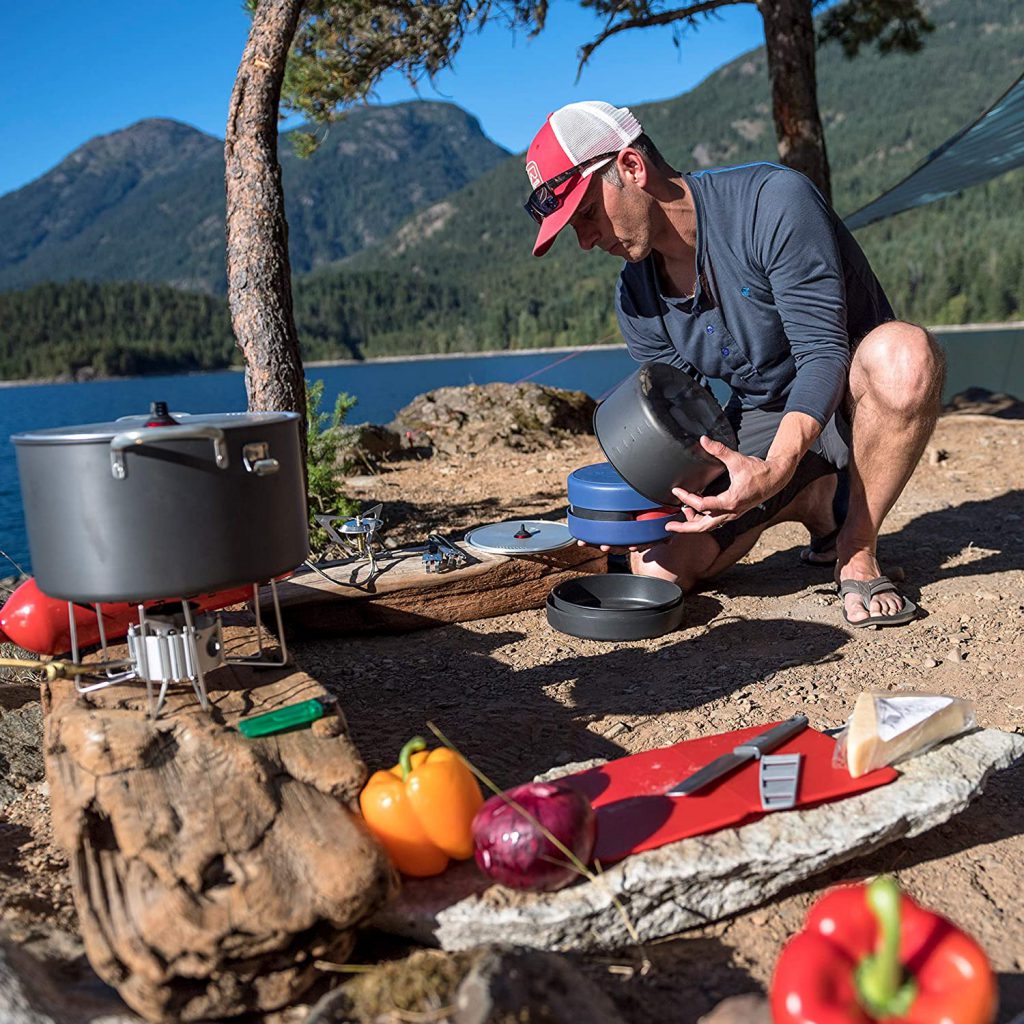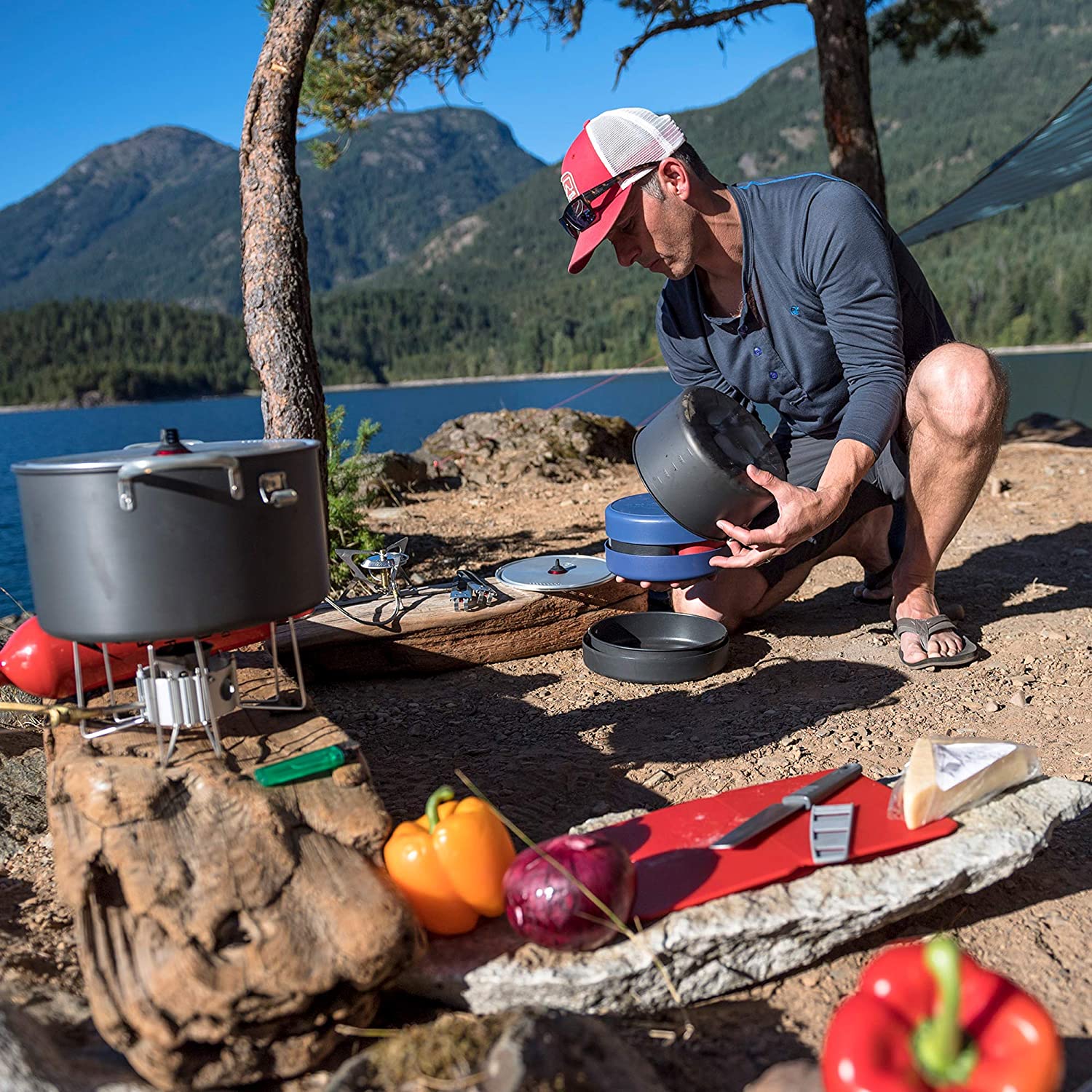 Butane Cassette Stoves
If you've ever been to a hoity-toity catered event, you've likely seen a compact butane burner keeping a dish warm. The advantage of butane stoves is their compact nature, which allows them to be stashed in tiny cubbies in vans, truck beds, or overland trailers. Butane stoves also offer precise flame control, allowing you to create gourmet meals on the tailgate. You can find butane units with one or two burners, and even the occasional low-profile grill. These stoves typically lack windscreens, or have a very abbreviated one, so they can be easily affected by gusts. Another advantage is price, with quality single burner units going for as little as $20.
Backpacking Canister Stoves
Because they perform well despite their compact nature, these are the top choice for backpackers. Canister stoves come in two main iterations: top mounted and remote canister models. The top-mounted models screw directly to the canister, and as such, don't have much of a footprint as they rely on the base to keep them upright. Unfortunately, this can make them tippy. An additional concern comes with the use of a windscreen: When the canister is directly below the flame, a windscreen can hold in enough heat to cause the fuel to overheat. Because of this, you shouldn't completely enclose the stove with your wind foil; leave some room for air exchange. But for those concerned with weight, they are a solid choice.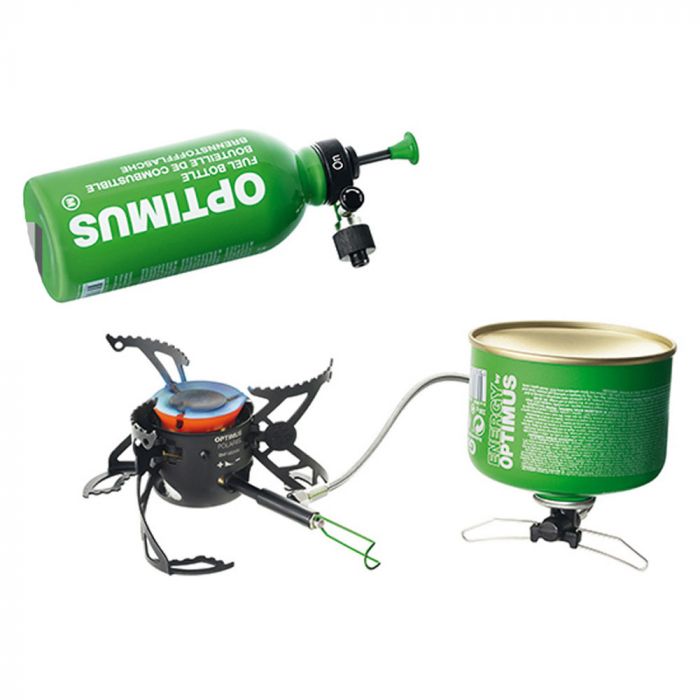 Remote canister models use a short length of fuel line to place the canister away from the ignition source. These stoves have a lower center of gravity and often have wider bases. These features make them more stable than the top-mounted models. You also don't have concerns about heat with these; you may make the windscreen as tight as necessary to provide a good flame without the worry of explosion. To extend usage into the colder months, many stove manufacturers have made their models utilize what they call "liquid feed" — inverting the canister to force the butane out in the coldest conditions, but only after they have been lit long enough to pre-heat the incoming liquid using the stove's generator tube.
Liquid Fuel Backpacking Stoves
If you like to hit the trail when the mercury drops, then a liquid-fuel backpacking stove is the right choice for you. Most use a pump to pressurize a separate fuel bottle, with output regulated by a valve. Unfortunately this arrangement isn't known for precise flame control, and most lack the ability to simmer. A notable exception to this rule is the MSR DragonFly, which simmers almost as well as propane and mixed-fuel canister models. Despite its terrific low-heat performance, it can still boil water in less than four minutes. Whatever model you choose, you'll need to prime it to get it lit. This can be accomplished using some of the stove's fuel or a dab of Fire Paste, which doesn't leave a sooty residue.
Multi Fuel
There are a handful of backpacking stoves on the market that are capable of burning both liquid and canister fuels. All you need to do is change the adapter and swap the jets out to take advantage of different fuel types, from white gas all the way to kerosene or unleaded gas. Some technologically advanced models don't even require the jet to be changed, just periodic thorough cleaning. This is a boon to adventurers who travel to different corners of the globe, letting them find a suitable combustible material just about everywhere. And when it's available, you can take advantage of the simmering abilities of canned mixes.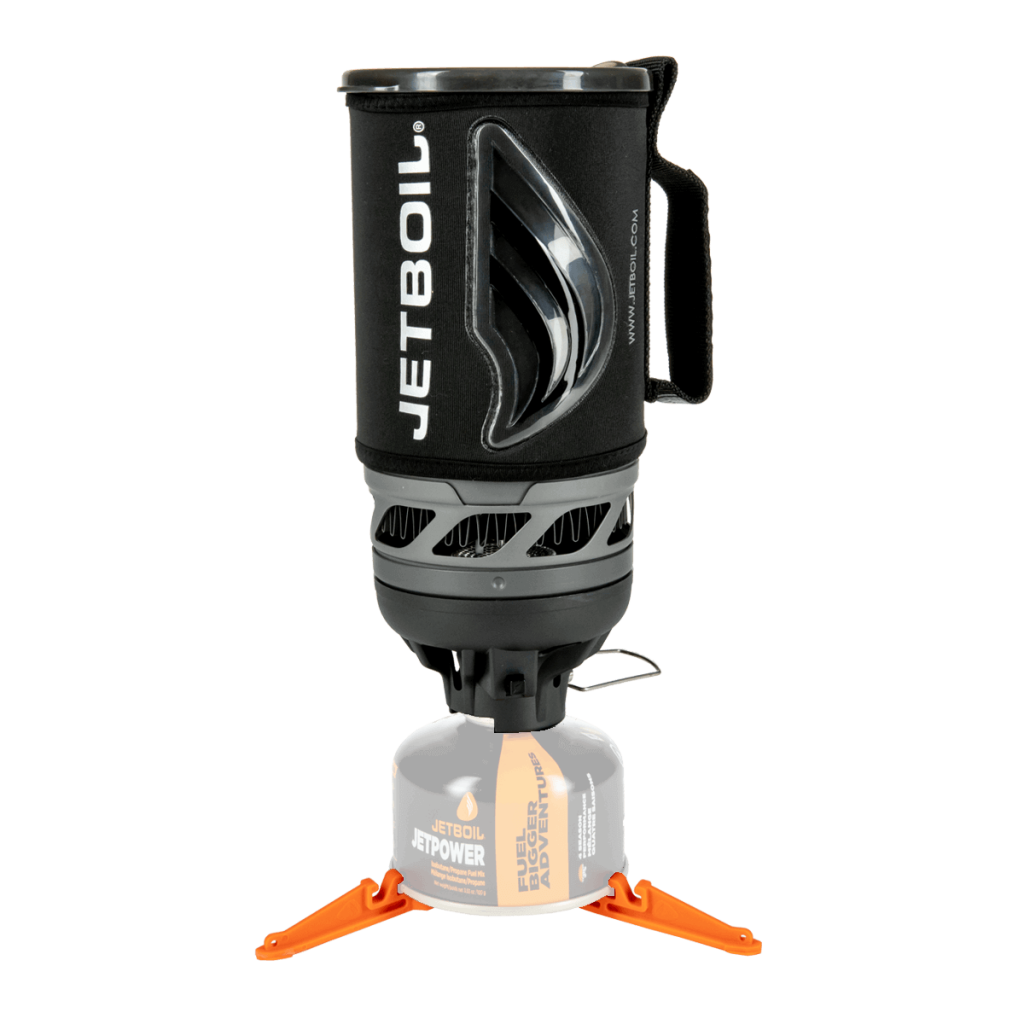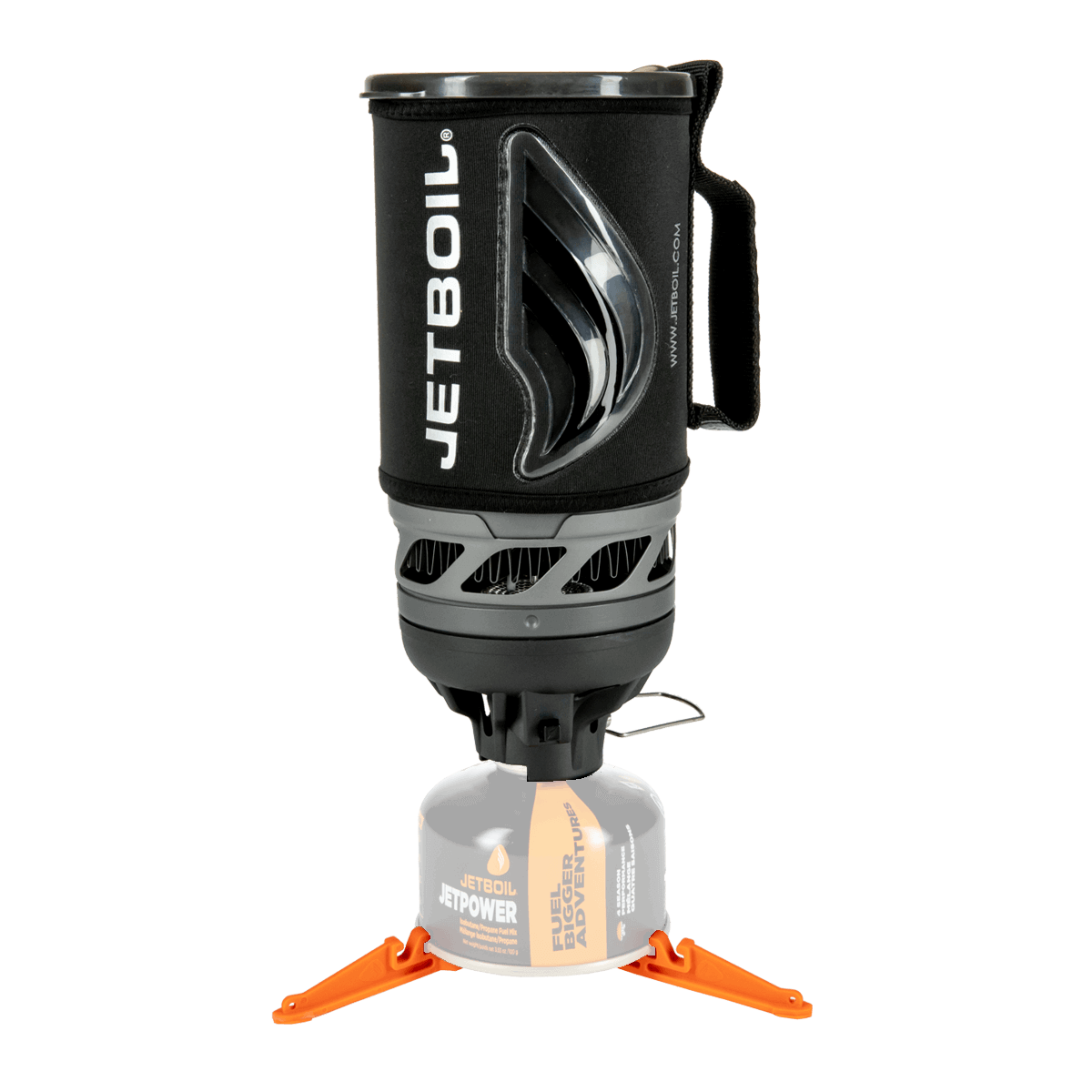 Integrated Stove Systems
There are a number of stoves that are designed to boil water extremely efficiently to preserve fuel on longer journeys. These are often called integrated stove systems and feature a pot designed specifically for the burner. At the base of the pot is a heat exchanger consisting of fins and often incorporates a windscreen to keep that heat from blowing away, which translates to boil times of around 2.5 minutes. The pots feature some sort of insulation, usually in the form of a tight-fitting sleeve. Most of these are top-mount canister models, like the venerable Jet Boil models, but there are a few remote canister units on the market if you prefer the lower center of gravity of those designs.
Alcohol Backpacking Stoves
Alcohol models are perhaps the lightest stoves out on the trail. The earliest were created by creative do-it-yourselfers with an urge to have a reliable cooking unit that weighed less than the others on the market. These bantamweight heaters consist of a chamber to hold the fuel, vented by some orifices that help atomize the liquid as it heats up. Some commercially available titanium models are highly durable yet manage to weigh less than an ounce. You'll need a pot support with many of these, but the weight of the combo is still next to nothing. However, the simplistic nature of these stoves means flame control is nonexistent, so you can forget about doing a Julia Child impression above tree line. Also note that alcohol stoves are included in burn bans since they can't be turned off quickly like gas stoves, and some areas prohibit their use altogether.
Read Next: Backcountry Water Sterilization: 4 Methods For Drinking Clean Water While Off The Grid