Theodore Roosevelt faced life enthusiastically, and his go-get-em, never-back-down attitude took him from the New York legislature charging through the battlefields of the Spanish-American War and eventually into the White House.
People may know him best as the 26th president of the United States or possibly as Robin Williams's character in the movie Night at the Museum, but Theodore Roosevelt had a wild and varied life outside of the presidency that is more than worth remembering. He packed a buttload of badassery into his mere 60 years on this earth with exploits that make Ernest Hemingway seem like a wuss. The man practically invented America. No, really; he was the first U.S. president to consistently refer to our country as "America" — and every president since has done the same.
There are hundreds of reasons Teddy Roosevelt killed it as a human being. However, space and attention spans are limited, so here's a shortlist of 13 pieces of evidence proving T.R. was the most badass president of all time.
GOOD GEAR – Enjoy Big Savings This Holiday That Would Make Nixon Proud
---
He Kicked Asthma's Ass
It's difficult to imagine ol' "big stick" T.R. as anything but robust, strong, athletic, and ruggedly outdoorsy, but as a young boy, "Teedie" was quite the opposite. He suffered from a lack of appetite that left him scrawny and malnourished. He had a sunken chest, suffered from frequent colds, and endured terrifying asthma attacks that often left him gasping for air with a persistent feeling that he was drowning — no inhalers back then, after all.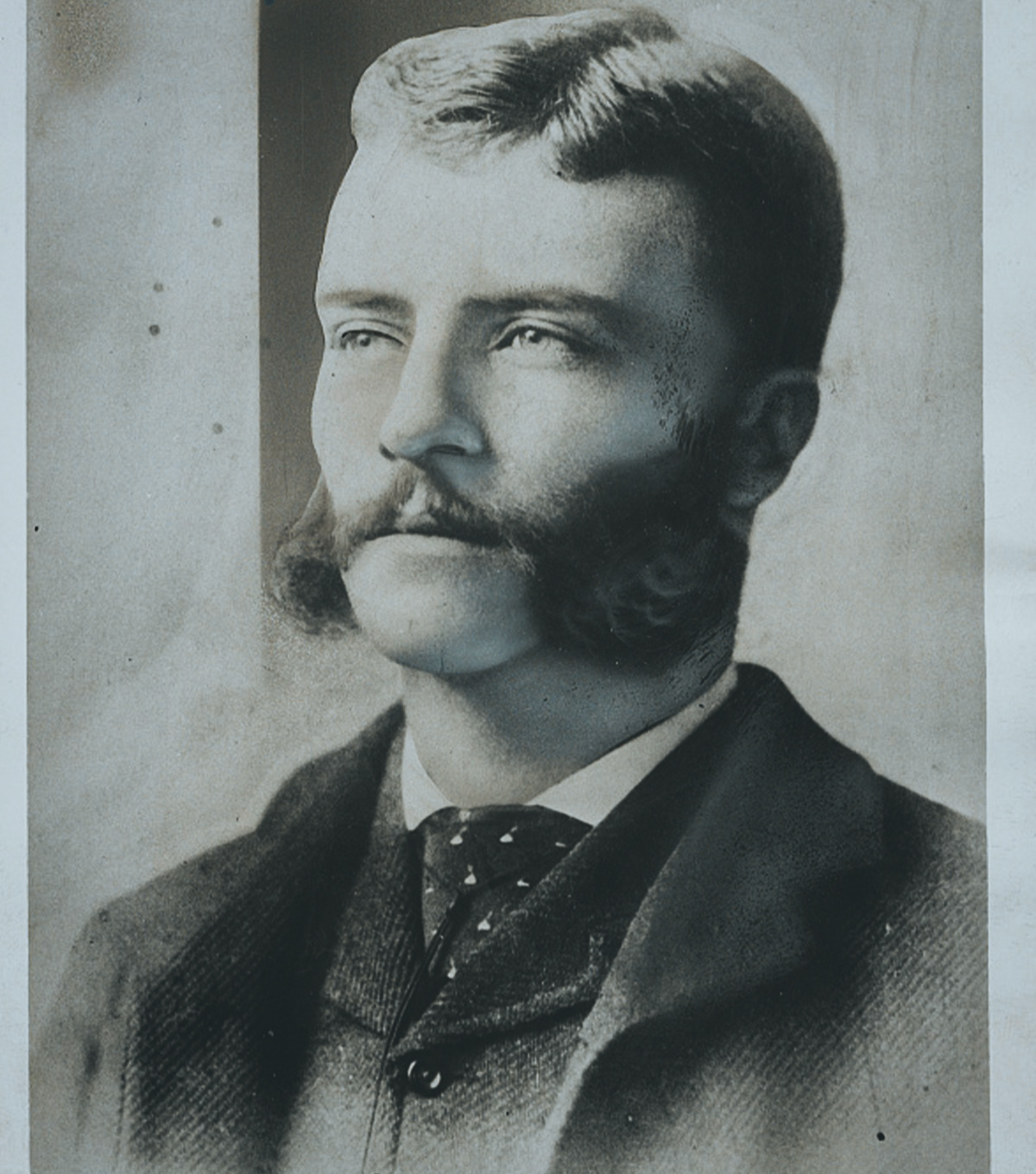 Although T.R.'s family dug into its substantial Gilded Age coffers to fund the best cutting-edge medical treatments of the time, which included such valid practices as blood-letting, electric shock, and strong cups of coffee, nothing seemed to work.
As the fragile child closed in on his teen years, his father installed a home gym and basically told him to man up.
"You have the mind, but you have not the body. You must make your body," he told Teddy.
T.R. became a gym rat who probably never skipped leg day; he transformed himself from a wispy boy into an absolute barrel-chested badass. While his asthma may have naturally ebbed as he aged, it's also probable that Roosevelt's addiction to pumping iron totally kicked asthma's ass since strengthening core muscles helps you breathe better.
---
Theodore Roosevelt Climbed the Matterhorn on his Honeymoon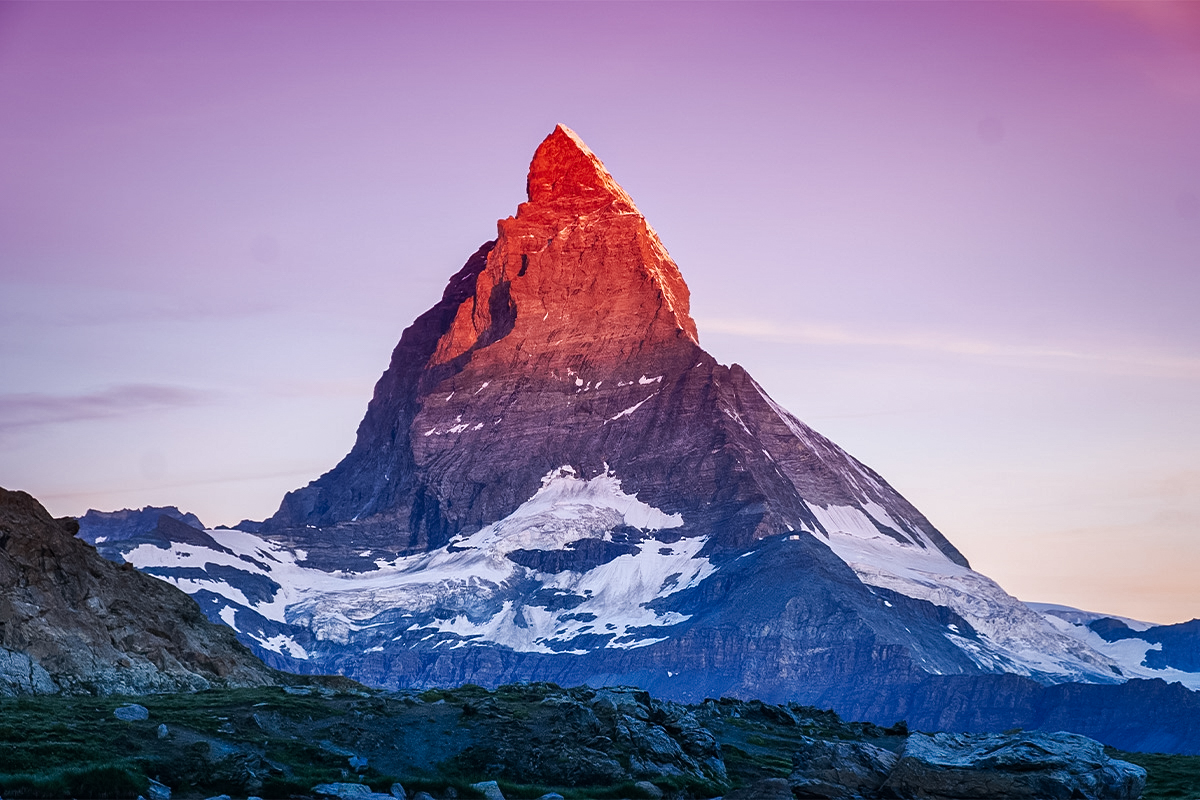 Most newlywed couples spend their honeymoon relaxing at some cushy tropical resort, but not the Roosevelts. Always up for a challenge and constantly looking for adventure, 22-year-old T.R. took his European honeymoon vacation as an opportunity to scale the Matterhorn.
He left his young wife, Alice, behind (which may or may not have been a wise marital decision) and conquered the 14,692-foot craggy mountain on the border of Italy and Switzerland without her.
---
He Became a Real Cowboy
We all know that cowboys are, by their very nature, badasses. Their look, lifestyle, and run-and-gun attitude have enthralled generations of Americans. T.R. may have been born a Manhattan city slicker, but he turned himself into a real-life cowpoke and earned major cool points.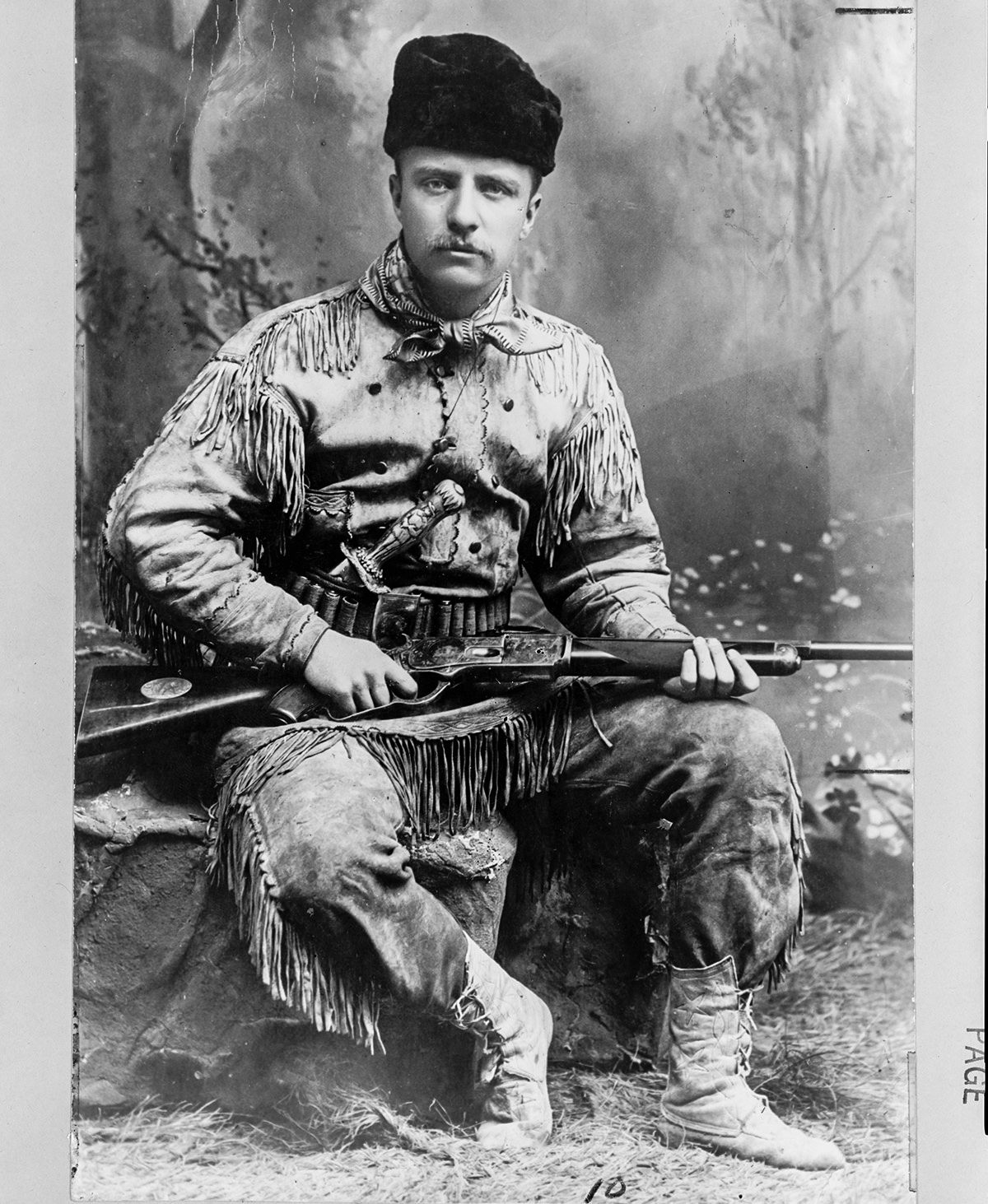 In 1883, Roosevelt took a brief hiatus from his budding political career, hopped a train, and headed west into the Dakota Territory to hunt bison with a single-shot, falling-block Sharps Model 1874 in .45-120.
As a result of the hunting trip, Roosevelt became thoroughly smitten with the Western landscape and its rhythm of life, and he poured his inheritance into a Dakota Territory cattle ranch.
He also poured his heart into the ranch after the untimely death of his wife, Alice, on Valentine's Day, 1884, two days after giving birth to their daughter. His mother, Mittie, died of typhus on the same day.
Like any good cowboy, Theodore Roosevelt rode out his sorrow in the saddle, spending up to nine hours a day on horseback during that time, which may account for a good portion of his manly swagger.
---
He Was a Wild West Lawman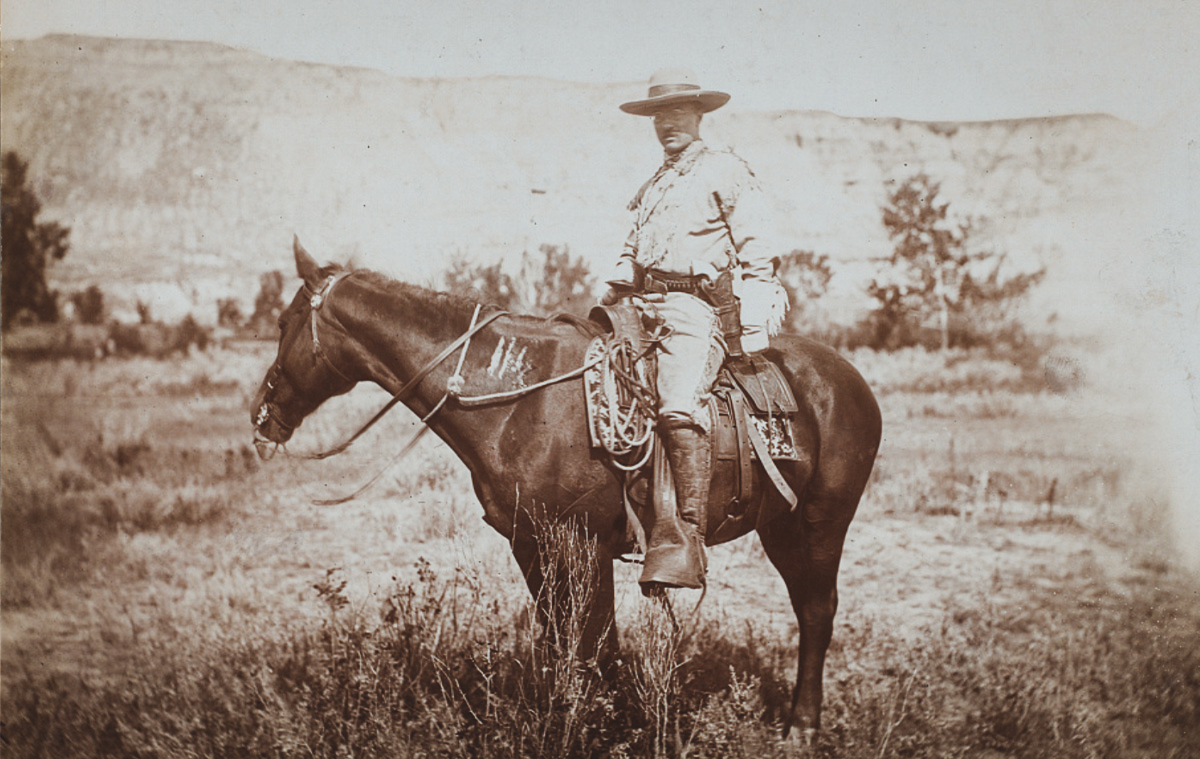 While ranching in the Dakota Territory, T.R. also served as a Billings County deputy sheriff. He chased down at least three hardcore criminals who stole his boat. Roosevelt pursued the boat thieves down an icy river for three days in the numbing cold.
After capturing the men, T.R. personally marched them overland to Dickinson so they could stand trial rather than allow them to fall into the hands of local lynch-crazy townsfolk.
During the transport, Roosevelt spent 36 hours without sleep, relying on a Winchester rifle to keep the outlaws in line and a copy of Anna Karénina to help pass the time.
RELATED – Army Chinooks, USAF PJs, Park Rangers Rescue Hikers on Mount Rainier
---
Col. Theodore Roosevelt Led the Rough Riders into Battle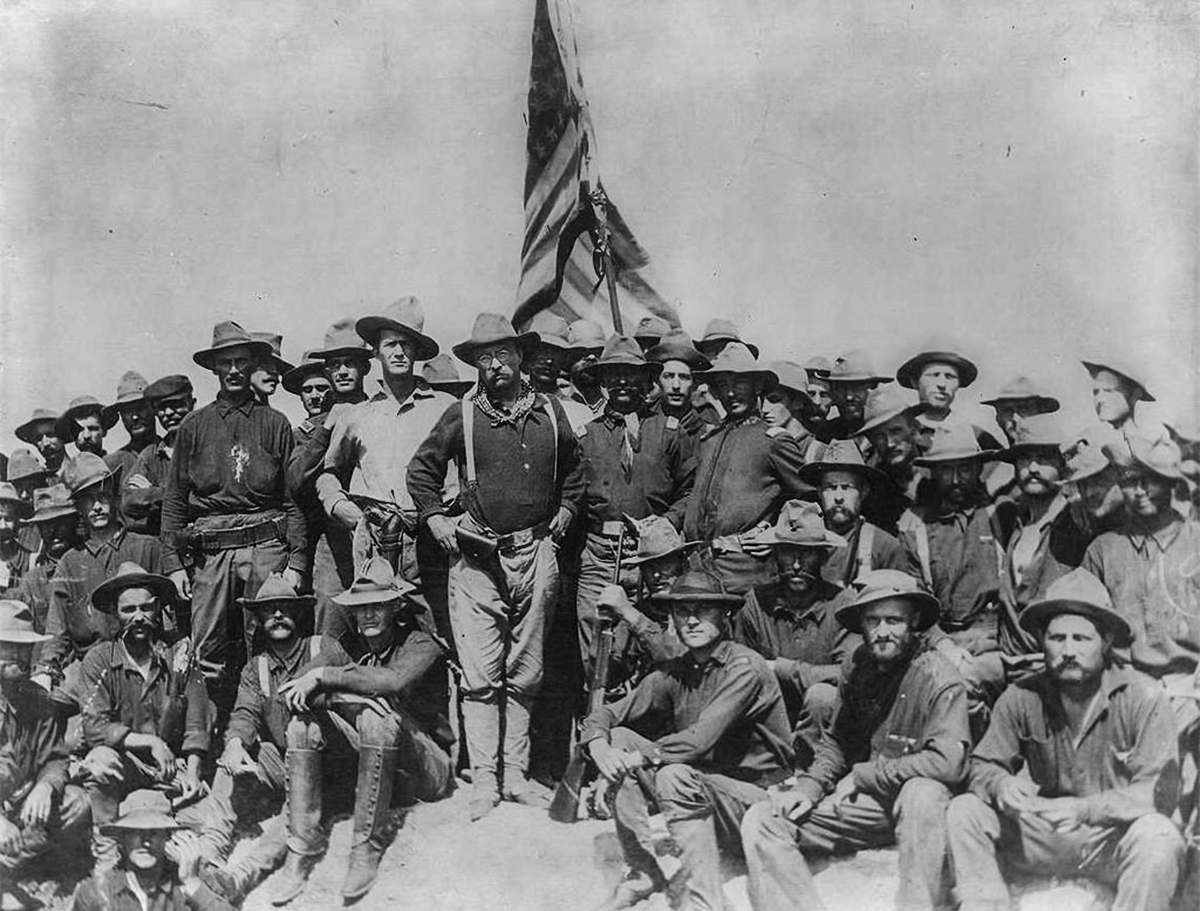 While the Rough Riders might sound like a badass, bar-hopping, Harley-riding group of hellions, the actual Rough Riders were way cooler than that.
When the Spanish-American War began bubbling in the Caribbean, Theodore Roosevelt served as Assistant Secretary of the Navy. He wasn't about to sit out the war behind a desk, so in 1898, Roosevelt resigned from his civilian position to form his own cavalry unit. Who does that?!
Roosevelt pulled together a rag-tag group of rugged cowboys and polished Ivy League athletes to form the First U.S. Volunteer Cavalry, better known as Roosevelt's Rough Riders.
Under T.R.'s leadership, the unit fought several pivotal battles, including the famous charge up Kettle Hill, during the infamously bloody Battle of San Juan Hill. Roosevelt led the charge, narrowly avoiding whizzing bullets passing so close they showered him with splinters from nearby trees.
---
He Was a Mixed Martial Artist Before MMA Was Even a Thing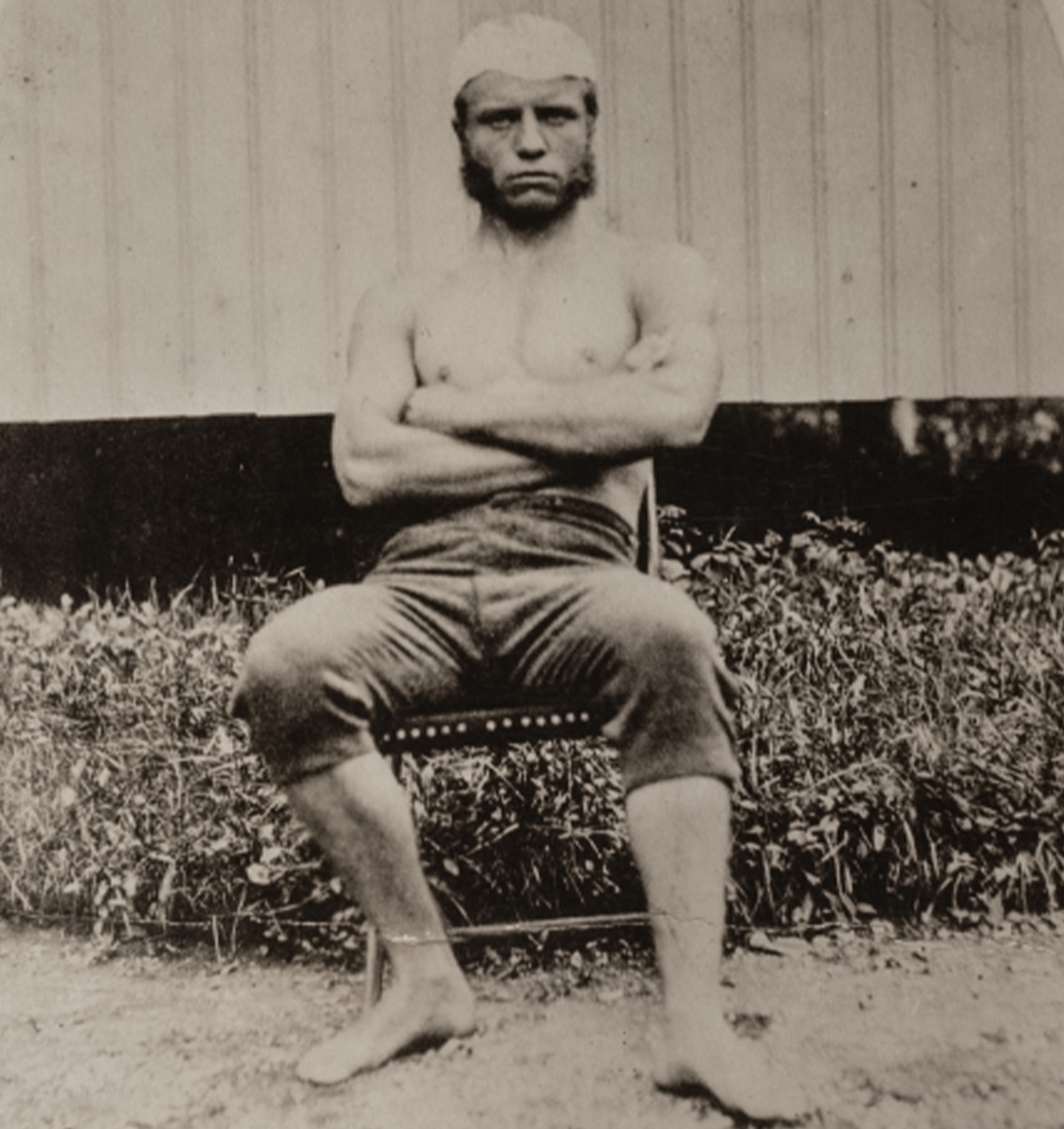 T.R. was famous for having "big stick" energy, but even without an actual whoopin' stick, he could totally beat your ass. As a young man, he took boxing lessons from ex-prize fighter John Long and even entered several college boxing tournaments.
While serving as governor of New York, Roosevelt hired the current American middleweight wrestling champion to swing by the executive mansion and train him several times a week.
To round out his martial arts prowess, T.R. also studied judo under Japanese master Yoshiaki Yamashita and became the first American to earn a brown belt in the art.
With formal training in the striking and grappling arts, ol' Rough and Ready Roosevelt would have held his own in the UFC octagon.
He also repeatedly proved he wasn't afraid to scrap.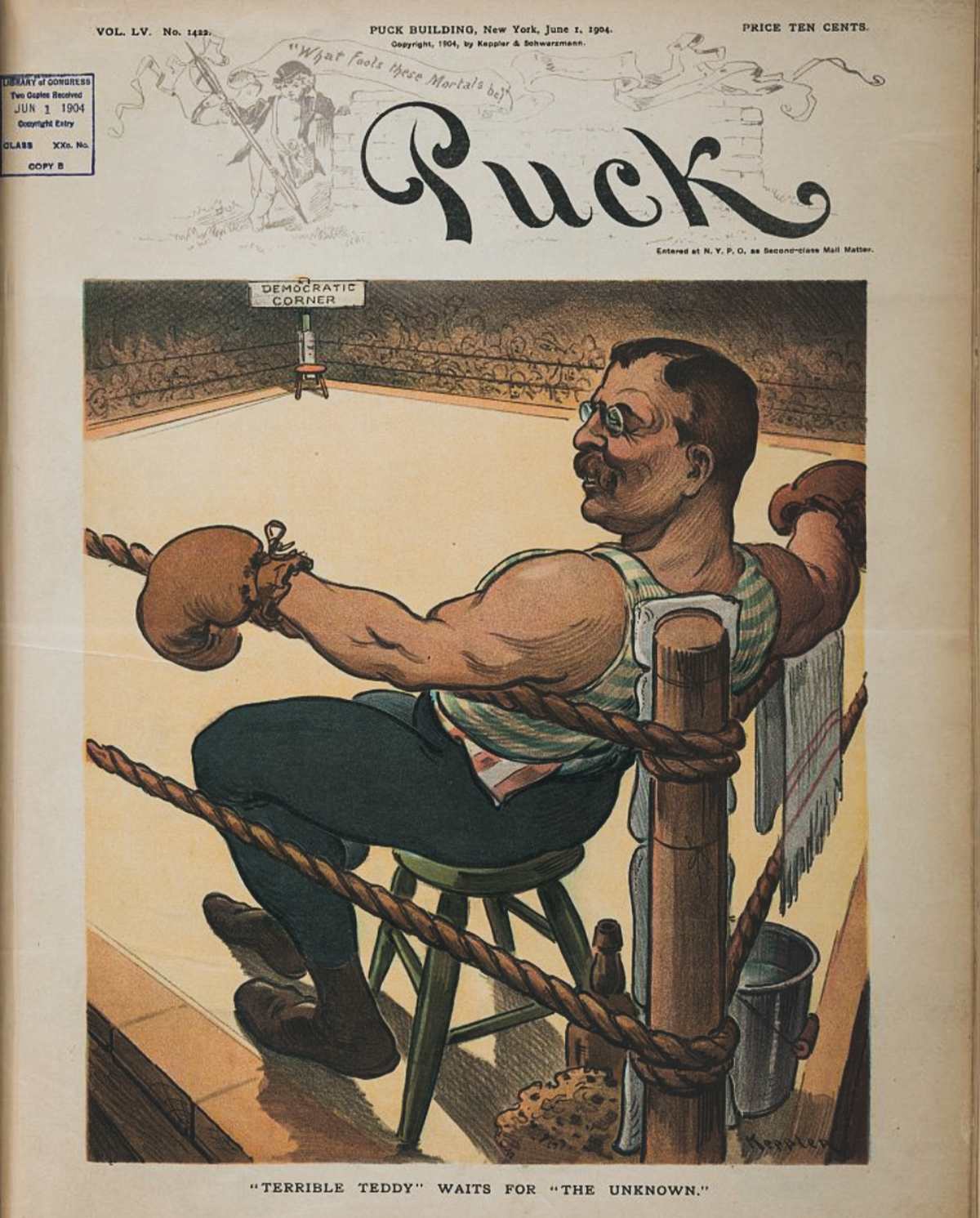 While in the White House, T.R. lined the basement with training mats and was always up to throw down with anyone willing to spar, including his second wife, Edith. He even spiced up a boring political luncheon one time by using the Swiss minister to demonstrate a judo throw.
And T.R. could take it just as well as he dished it out. During an impromptu White House boxing match when Roosevelt was 50, he took a blow to the face that resulted in severe hemorrhaging, a detached retina, and eventual blindness in his left eye. And because T.R. wasn't a lame-ass whiner, he kept the injury a secret from all but a few close confidants.
---
He Enjoyed Skinny-Dipping in the Potomac River
Roosevelt was known for diving into the often chilly Potomac River sans clothing. He didn't mind inviting others to do some naked doggie paddling with him. You could call it a proto-Polar Bear Club.
In 1903, Roosevelt and Forest Service Chief Gifford Pinchot stripped down to their birthday suits and jumped into the river, leaving the French Ambassador Jean Jules Jusserand standing on the shore.
Jusserand eventually joined the two denuded dignitaries but opted to keep his gloves on because "we might meet ladies," he explained.
GOOD GEAR – Sport a Badass Hat With the BRCC Keystone Hat
---
He Was a Prolific (Yet Ethical) Big-Game Hunter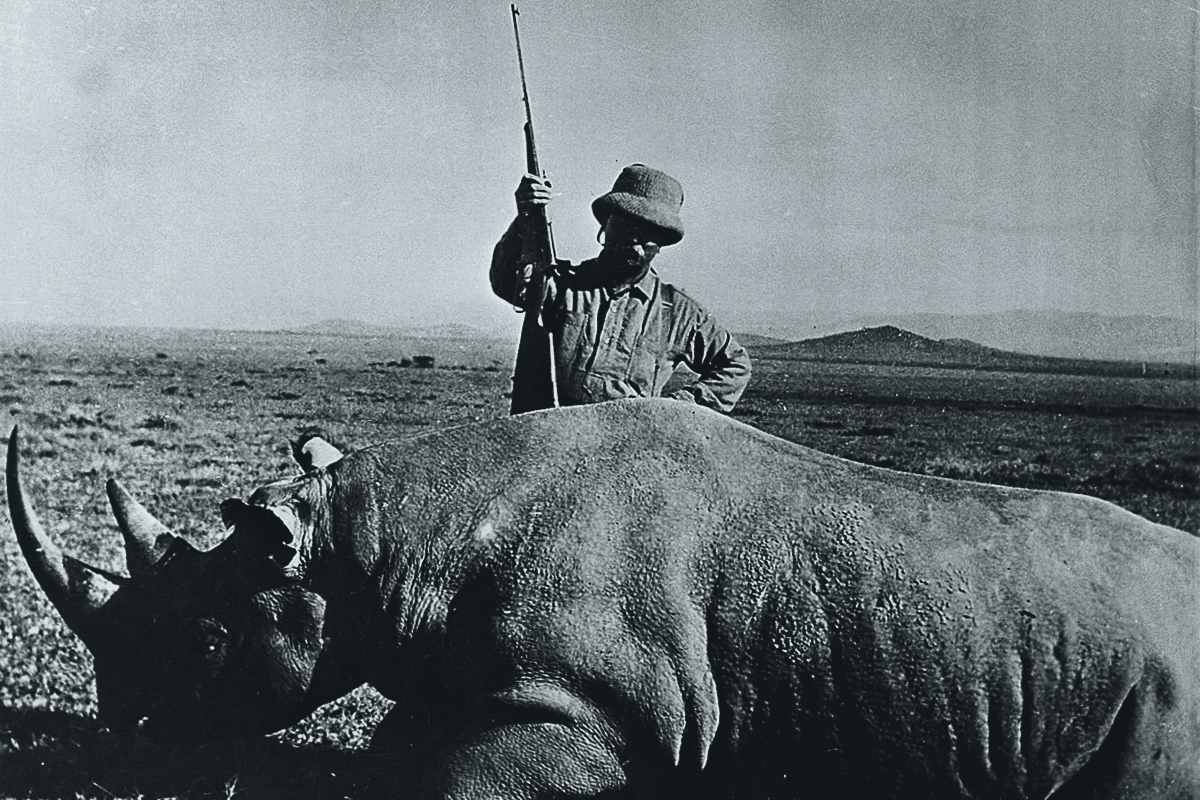 When it comes to big-game hunters, Roosevelt is the OG. The most accomplished hunter to ever occupy the White House, T.R. personally bagged hundreds of big game animals in the U.S. and abroad.
During one African safari, during the heyday of hunting on the Dark Continent, he killed 296 animals, including lions, elephants, buffalo, giraffes, hippos, wildebeest, warthog, and zebra. Many of the "specimens" taken on that safari were donated to the Smithsonian's National Museum to be taxidermied and displayed, some to this day.
Despite those numbers, Roosevelt didn't focus just on killing. He was a major fan of fair chase and followed a standard of ethics that was often above and beyond those of his hunting peers.
T.R.'s hunting ethics are patently apparent in the oft-repeated tale of the Teddy Bear origin story. In 1902, President Roosevelt went to Mississippi to hunt bears.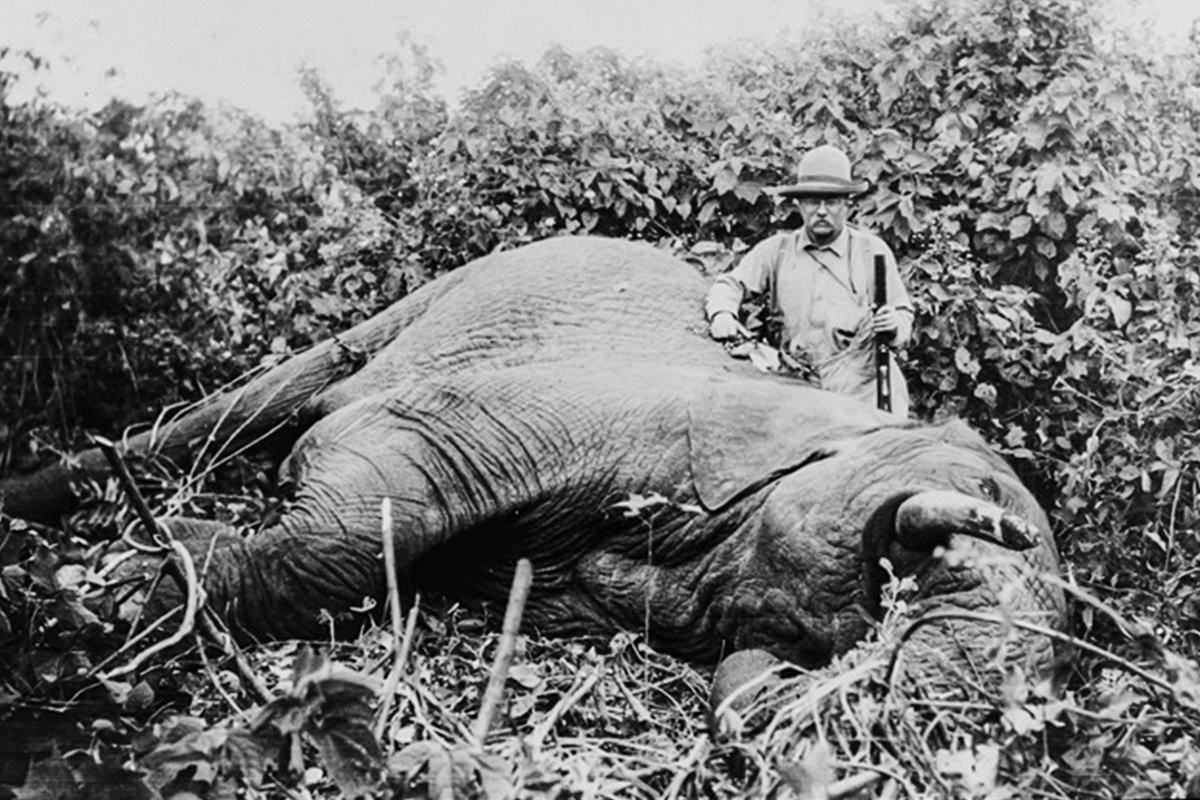 After several days without seeing so much as a hair, Roosevelt's hunting guide, Holt Collier, tracked down a black bear, clubbed it over the head, tied it to a tree, and summoned Roosevelt to shoot the animal. But when Roosevelt saw the dazed and bloody bear, he refused to do so, claiming the whole spectacle was unsportsmanlike.
News spread of the famous big-game hunter sparing the bear. Political cartoons and news articles about the event peppered the country's papers. Eventually, a candy shop owner capitalized on the Roosevelt-bear craze and created a stuffed bear to commemorate the incident. Thus was born the iconic Teddy Bear.
The bear situation ended well for T.R., boosting his popularity. Things didn't end so well for the poor bear. Although Roosevelt refused to kill the bear for sport, the animal was so severely injured that T.R. asked that the poor creature be put out of its misery. Someone in the party killed the bear with a hunting knife.
RELATED – Jonathon Blank's Epic Mountain Goat Hunt on Kodiak Island
---
Theodore Roosevelt Pioneered the Conservation Movement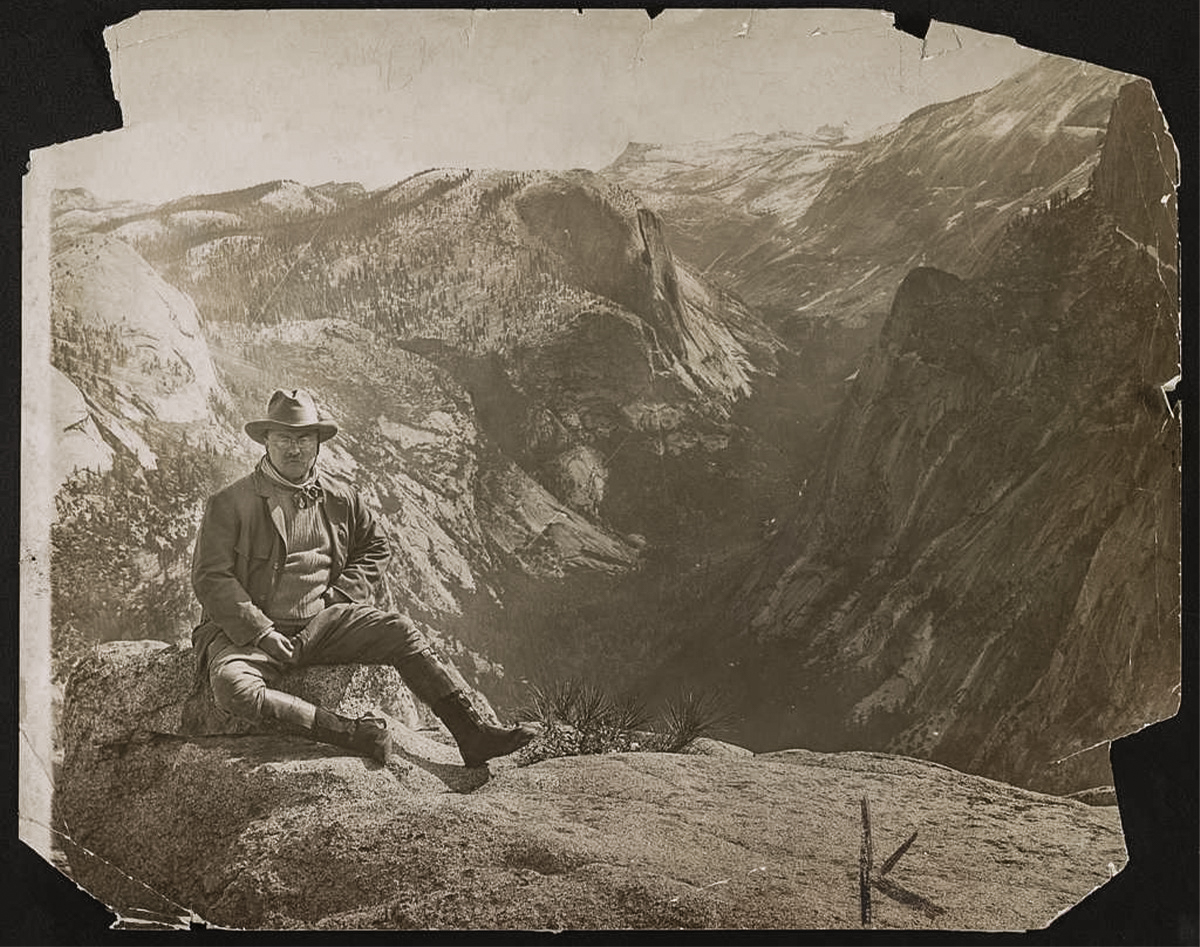 While hunters should definitely respect Roosevelt's hunting accomplishments, we also owe him a debt of gratitude for many of the hunting opportunities we enjoy today.
Theodore Roosevelt is generally considered the father of conservation. He credited hunting and wild places for much of his personal development and worried that the rugged individualism he developed in nature would be lost to future generations if he didn't act to preserve them.
Basically, he wanted to make sure future generations of Americans would have the opportunity to develop their own levels of badassery in the great outdoors.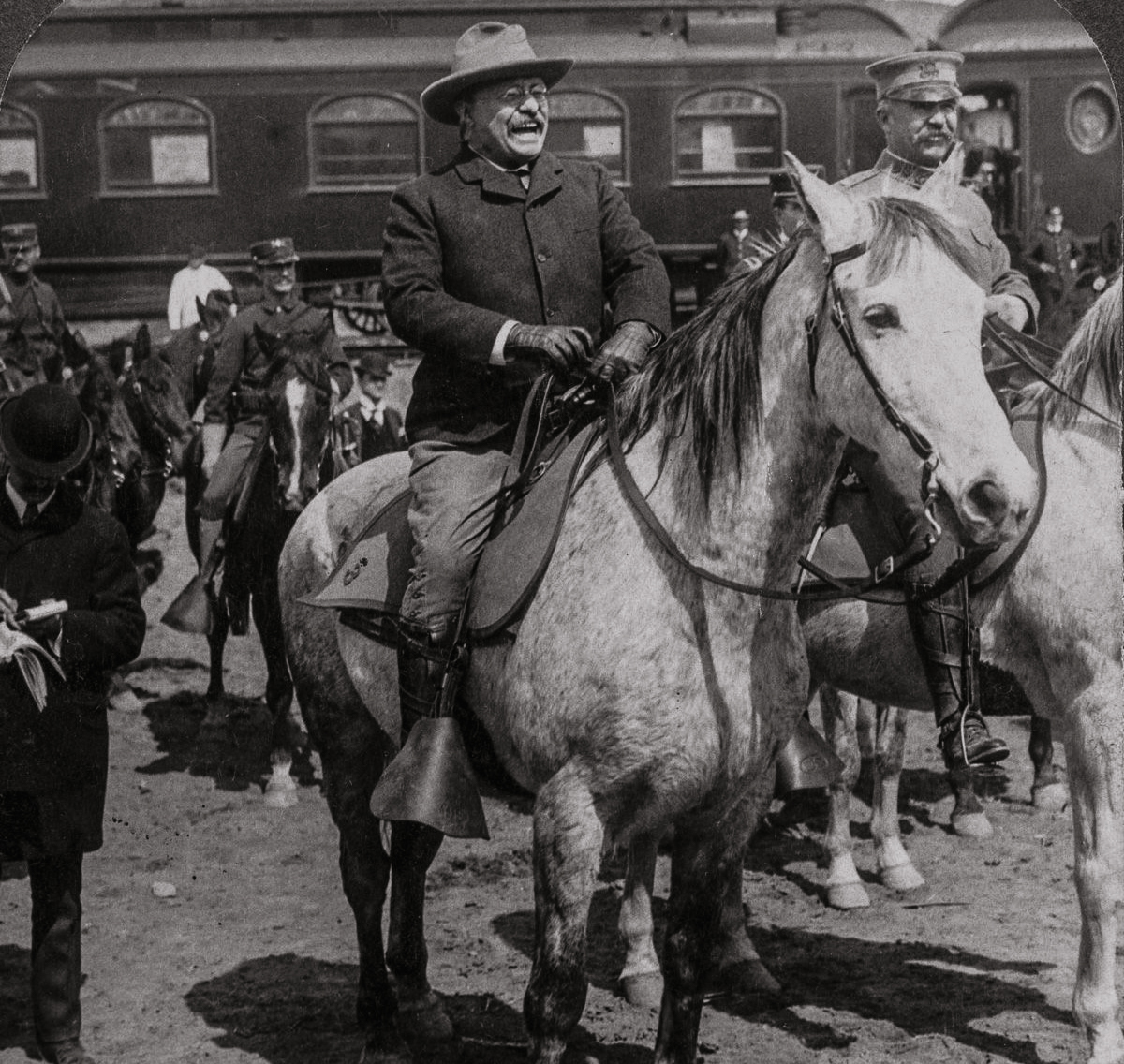 As president, Roosevelt permanently protected 230 million acres for public use, including 150 national forests, 51 federal bird reserves, four national game preserves, five national parks, and established 18 national monuments.
He partly founded the Boone and Crockett Club, an organization of hunter-naturalists whose main goal at the time was to "promote manly sport with the rifle." B&C created an information exchange between big-game hunters and spread the ideals of ethical sportsmanship. Today, B&C is mostly known for keeping track of the biggest horns, heads, and antlers taken by hunters in North America.
Roosevelt's actions also helped lay the foundation for the North American Model of Conservation, the world's most successful system of policies to protect and maintain wildlife and their habitats through science and active management.
---
He Delivered a Campaign Speech With a Gunshot Wound to the Chest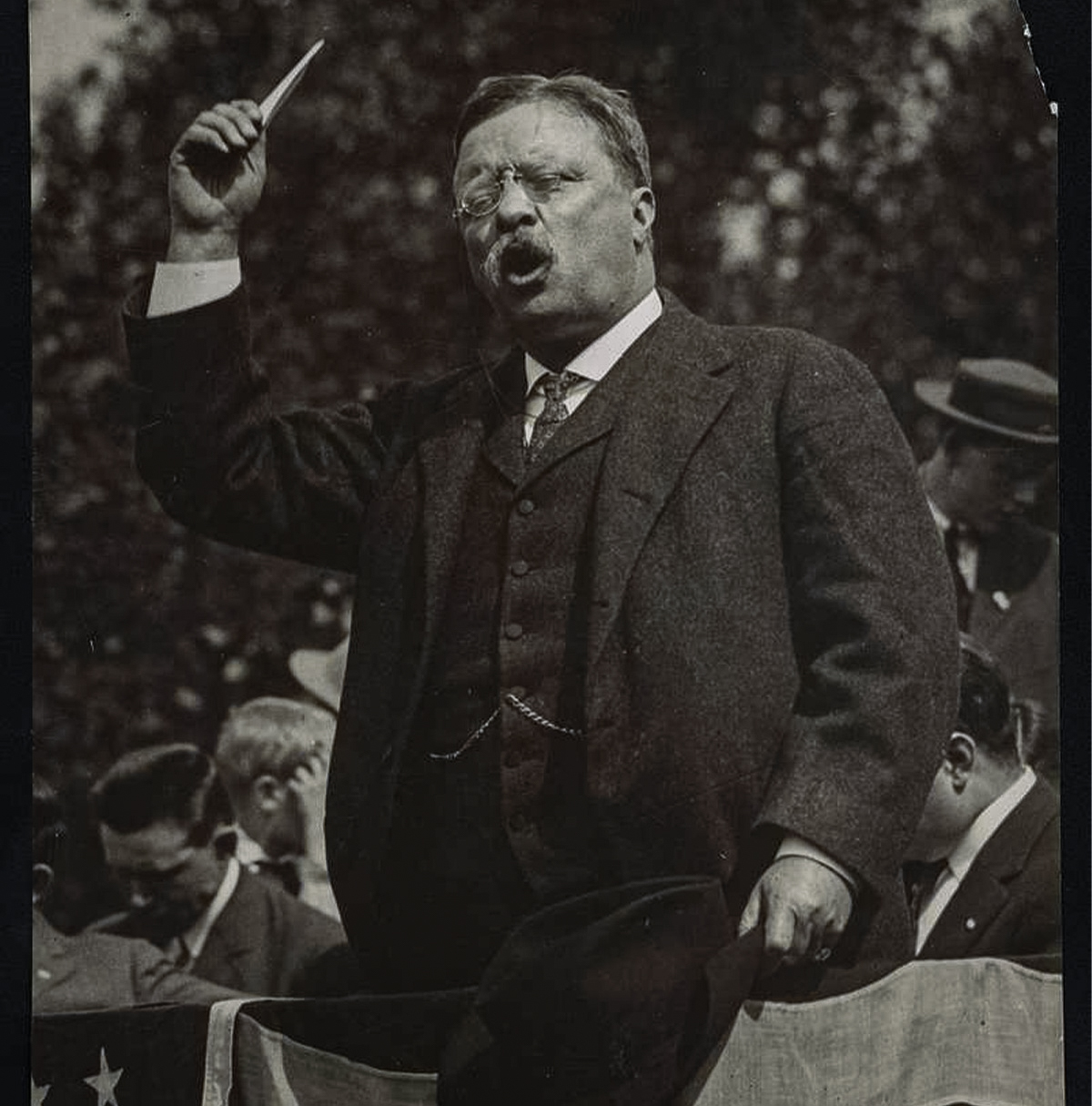 While on the 1912 presidential campaign trail, Theodore Roosevelt was shot in the chest with a Colt revolver chambered in .38 S&W. John Flammang Schrank pulled the trigger just outside of Milwaukee's Gilpatrick Hotel. Although the shot was fired just a few feet away, the bullet was slowed by T.R.'s glasses case and a folded copy of his speech, but it still made it through and lodged in his rib.
Instead of going to the hospital, Roosevelt continued to the auditorium and delivered his hour-long speech with a dime-sized bullet hole below his right nipple and a fist-size blood stain on his shirt.
---
He Had Tattoos — Sort Of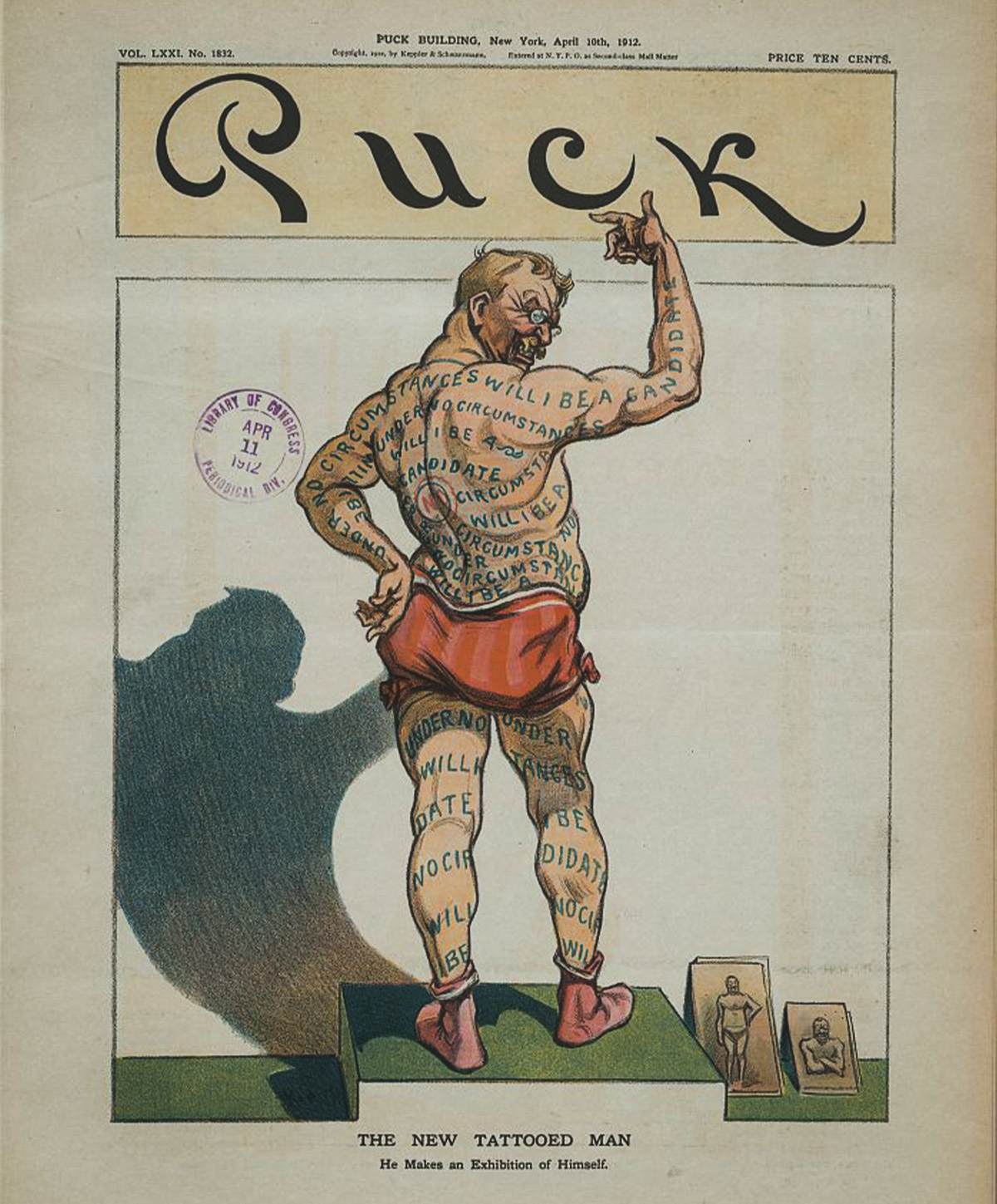 We're pretty disappointed that the internet rumors of Roosevelt's ginormous family-crest chest ink are probably false. Even so, T.R. remains the only U.S. president with confirmed tattoos — black powder tattoos self-inflicted when he was 13. His hands had several permanent blast tattoos from fragments of gunpowder propelled into his skin while shooting.
The chest tattoo myth gained traction thanks to a political cartoon that ran on the cover of Puck magazine on April 10, 1912. The cartoon featured a shirtless T.R. covered in ink.
GOOD GEAR – Keep Your Coffee Cold or Hot With the BRCC YETI Reticle Rambler Tumbler
---
He Almost Died During a Dangerous Amazon Expedition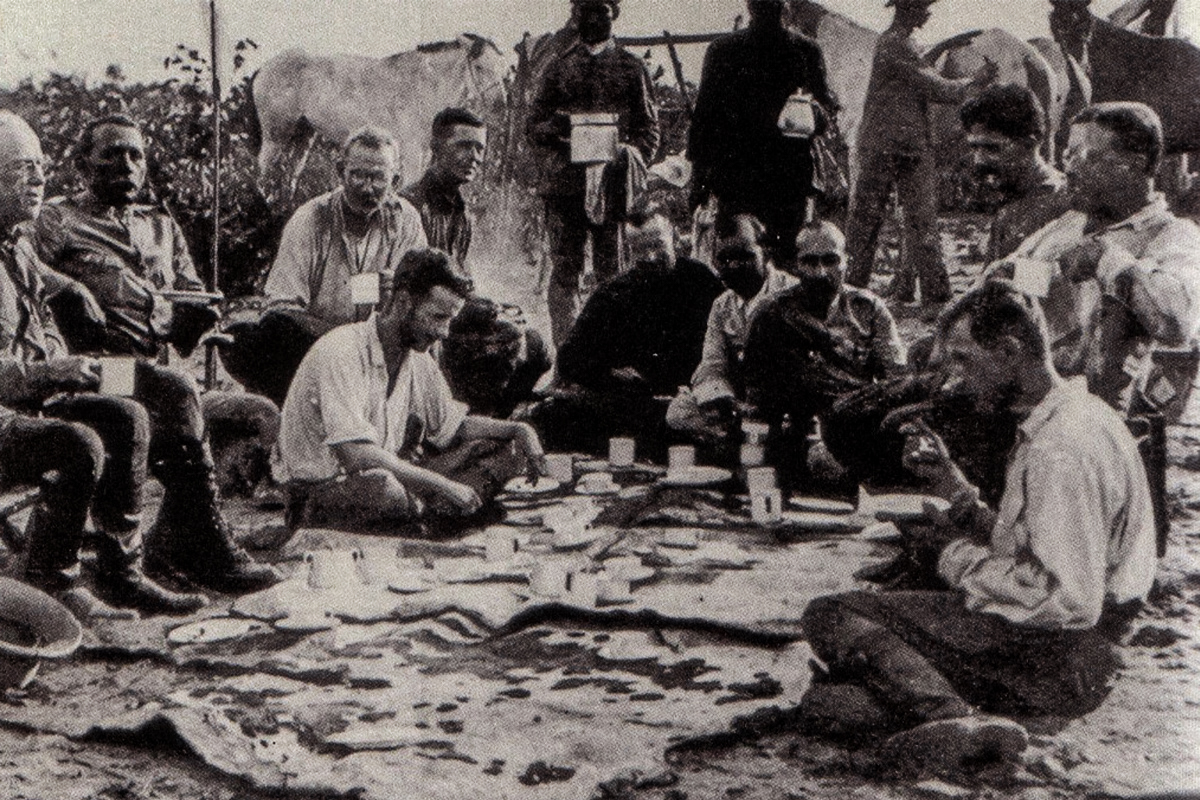 After losing the 1913 presidential election, Roosevelt ventured to South America. Something of a consolation prize Theodore Roosevelt described the trip as his "last chance to be a boy."
He spent two months exploring the then-uncharted, anaconda, and piranha-infested River of Doubt (later renamed the Roosevelt River).
Several people in the exploration party came down with a nasty tropical illness, most of their pack animals died of exhaustion, and the group lost most of their canoes and nearly starved.
Theodore Roosevelt sliced his leg open on a rock and became delirious with an infection-induced fever. Near death, he begged to be left behind to die. However, he lived through a crude and brutal riverbank leg surgery and returned home some 60 pounds lighter to civilization. He was 55 years old.
---
Theodore Roosevelt Was the Only President to Receive the Medal of Honor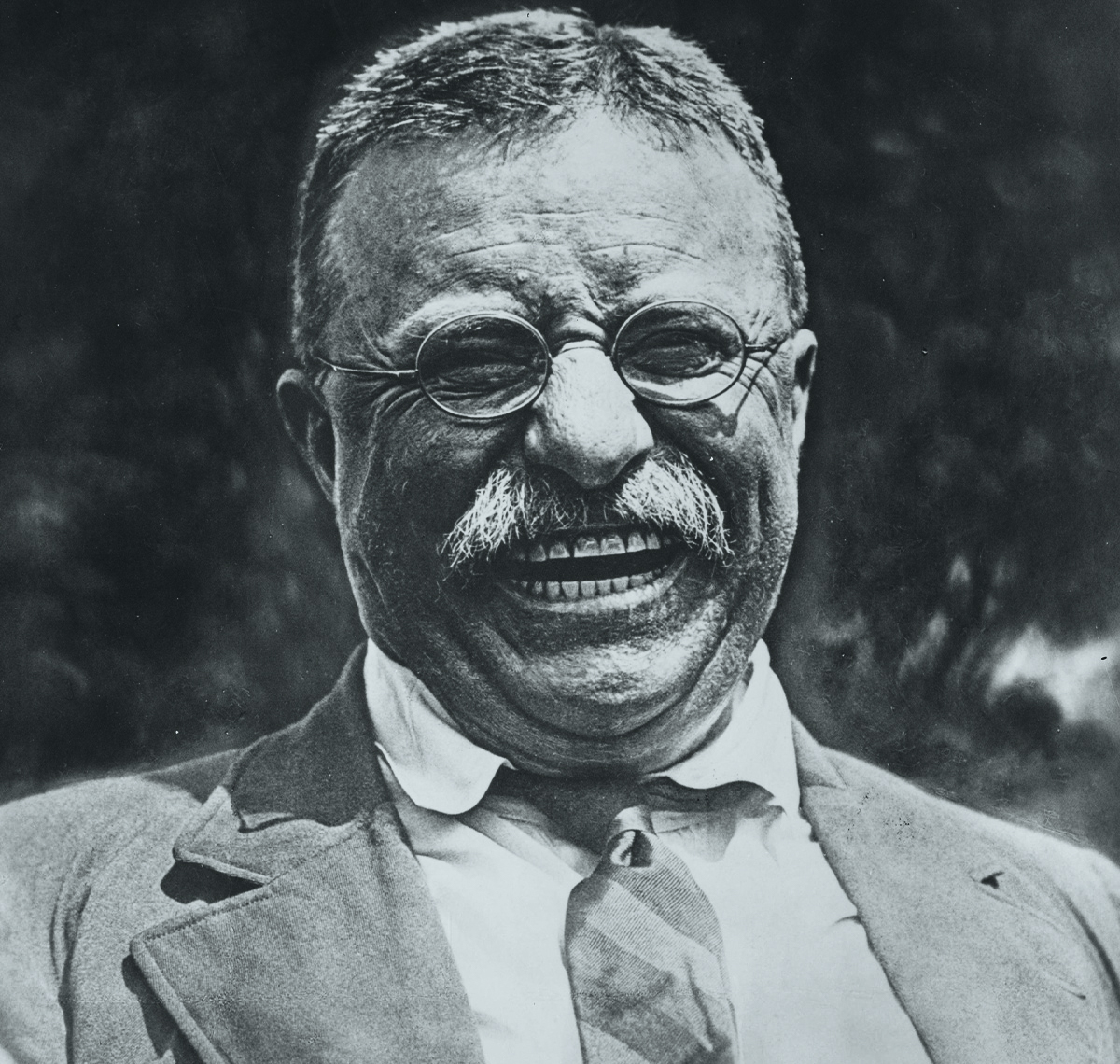 Although Theodore Roosevelt was initially denied the Medal of Honor by the War Department, after more than a century of debate, Congress authorized the Medal's presentation more than 82 years after his death for his courageous actions during the Spanish-American War.
As a bonus, T.R.'s son, Theodore Roosevelt Jr., also received the Medal of Honor for leading the first wave of troops at Utah Beach during the Normandy landings in WWII. That makes the Roosevelts one of only two father-son duos ever honored in such a way. The other pair is Arthur MacArthur Jr. and Douglas MacArthur, in case you were wondering.
---
READ NEXT – Chasing the Lame Buffalo: From Hunting Men To Hunting Game