In the early 1980s, hunting areas along the state of Colorado's eastern plains provided equal opportunity for upland, waterfowl, mule deer, and pronghorn. Whitetails were a bit of a rarity. Rifle and bowhunters would bump into a heavy-horned brute if they lurched along a river or creek corridor, but you just didn't see them in the cedar-sprinkled canyons and endless sage flats. As for Colorado elk hunting, well, hunters went to the mountains and dark timber to hunt elk. But that's all changing, and elk herds are finally returning to Colorado's plains.
I spent my youth crawling around the sage-littered plains and red rock canyons of the Centennial State's eastern region, and not once did I cut a single elk track. In generations past, that wasn't the case.
During the 1800s, Colorado's elk herd was substantial. It was common for pioneers and sport hunters to encounter large herds of big game like elk, buffalo, and mule deer along the eastern plains. As is the case today, big critters drew considerable attention. The arrival of European settlers boosted wholesale hunting, and stories of rutting bull elk and buffalo herds that numbered in the thousands spread like wildfire.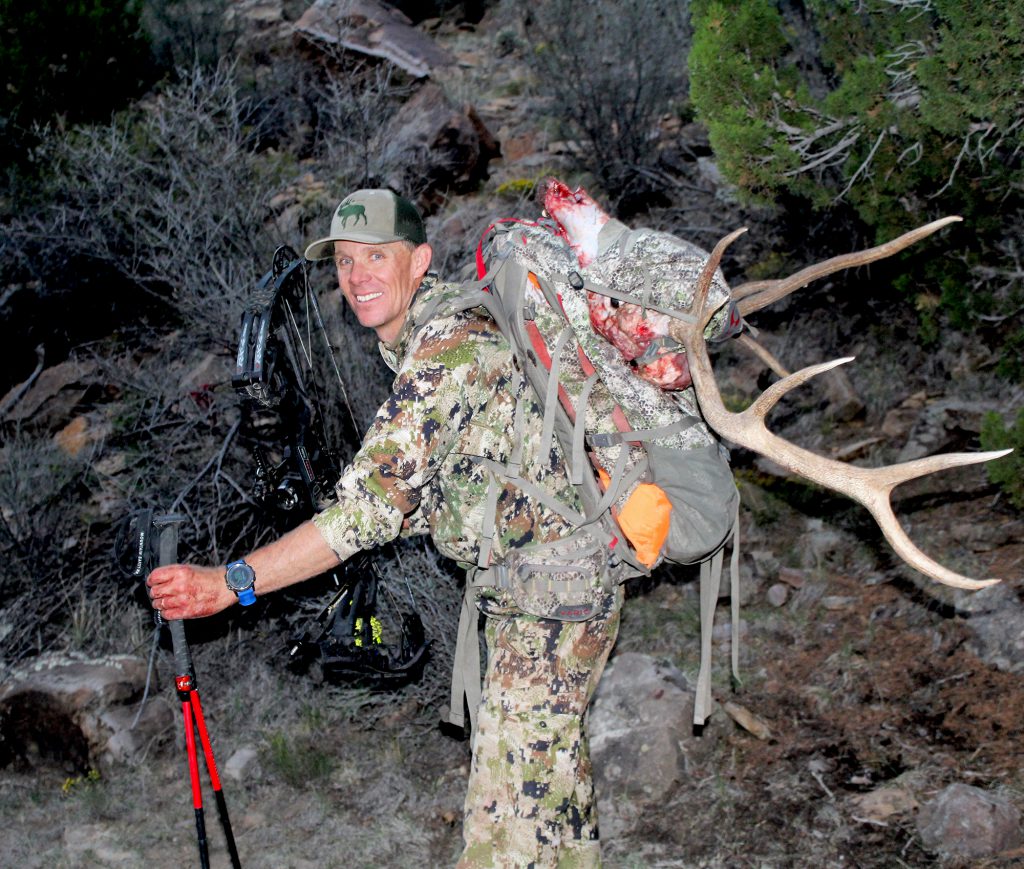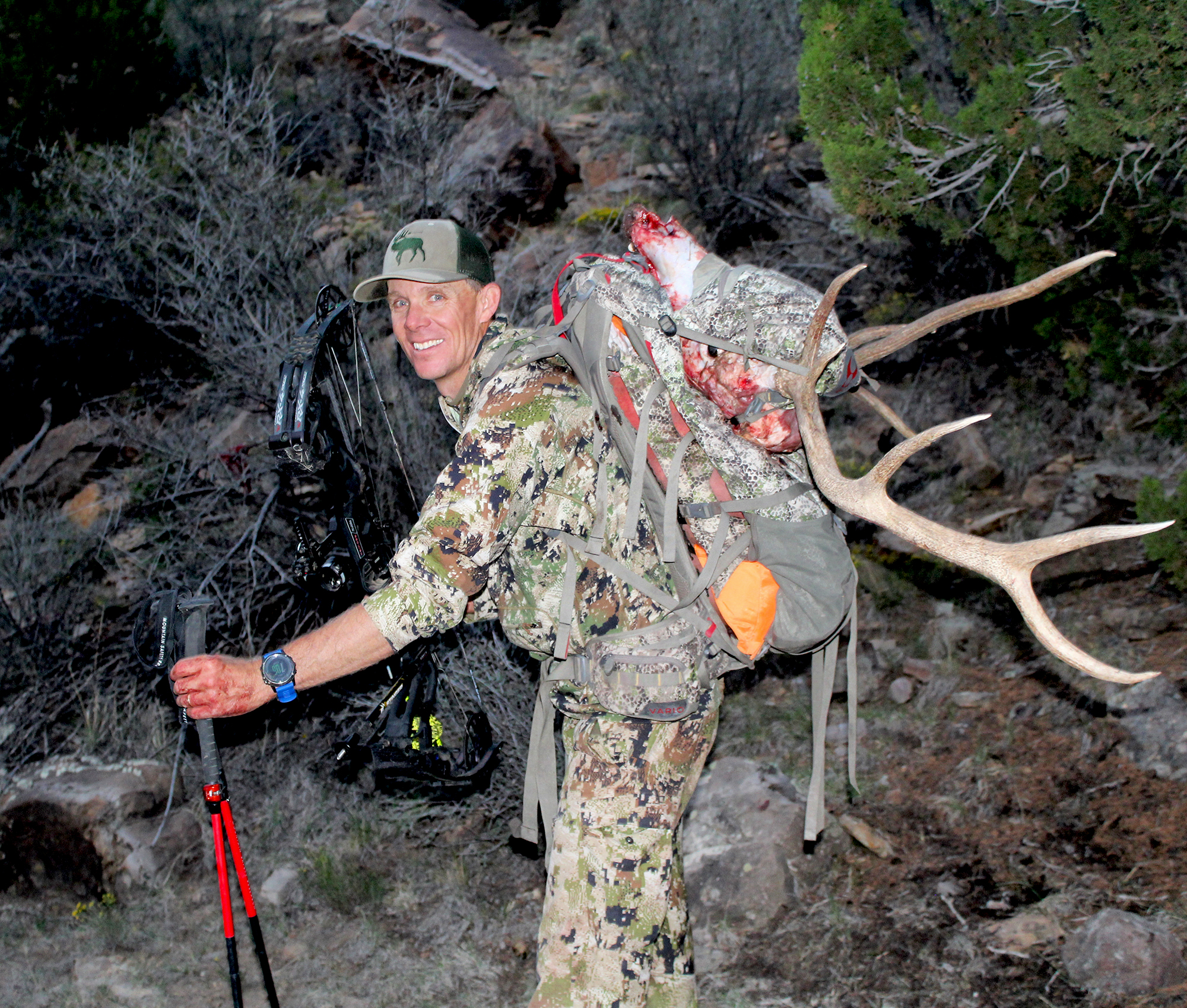 Related: Pronghorn Hunting – The 5 Best States for Speed Goats
To give you an idea of how some of this hunting was done, consider the story of Sir Geroge Gore, an Irish nobleman who came to the American West to match wits with Colorado elk. His expedition lasted almost three years from 1854 to 1857, during which he hunted in Colorado, Wyoming, Montana, and the Dakotas. Gore was only interested in prime hides and large antlers. He killed numerous elk from the bed of his wagon and left the meat to rot. He claimed to have personally killed 2,000 buffalo, 1,600 deer and elk, and 105 bears on his trip.
By the early 1900s, Colorado's elk herd was in a dismal state. The elk that remained were pushed from the open plains into the Rocky Mountains to find sanctuary from ever-increasing hunting pressure.
In 1916, with less than 40,000 elk left in North America, the state of Colorado imported 50 elk from Wyoming, reintroducing them in two places. Some were deposited near Idaho Springs, and the rest were placed in the storied Greenhorn Mountains in Pueblo County.
Today, thanks to conservation efforts and good wild game management, elk are thriving in the Centennial State. With a 2020 post-hunt population north of 293,000, throngs of hunters are once again flocking to Colorado with hopes of encountering a bull and keeping elk hunting outfitters busy.
Colorado Elk Hunting Comes Full Circle
Ten years ago, I was bouncing along some no-name two-track, kicking up dust on my way to a stock tank to check a pronghorn blind. That's when I saw it. At first, I figured the neighbor's horse had jumped a fence. When I lifted my Leupold binos, I spied a tan hide, dark mane, and a 5 x 5 set of chocolate horns. That was the first time I saw a plains elk, and I can promise you my heart skipped a beat or six.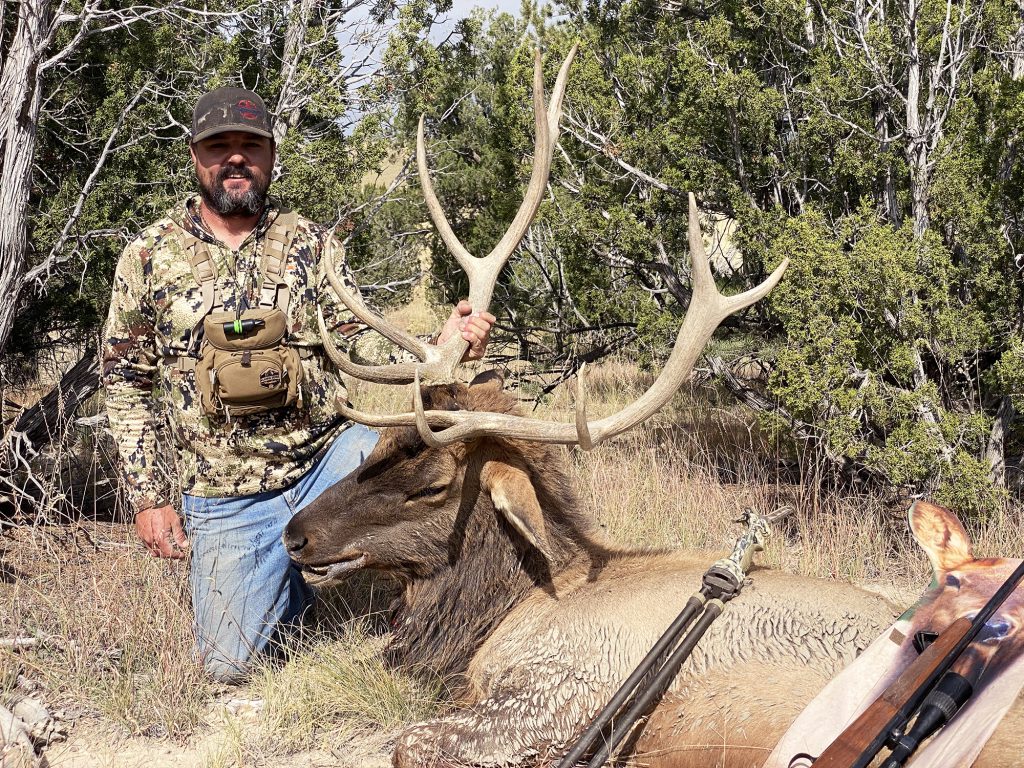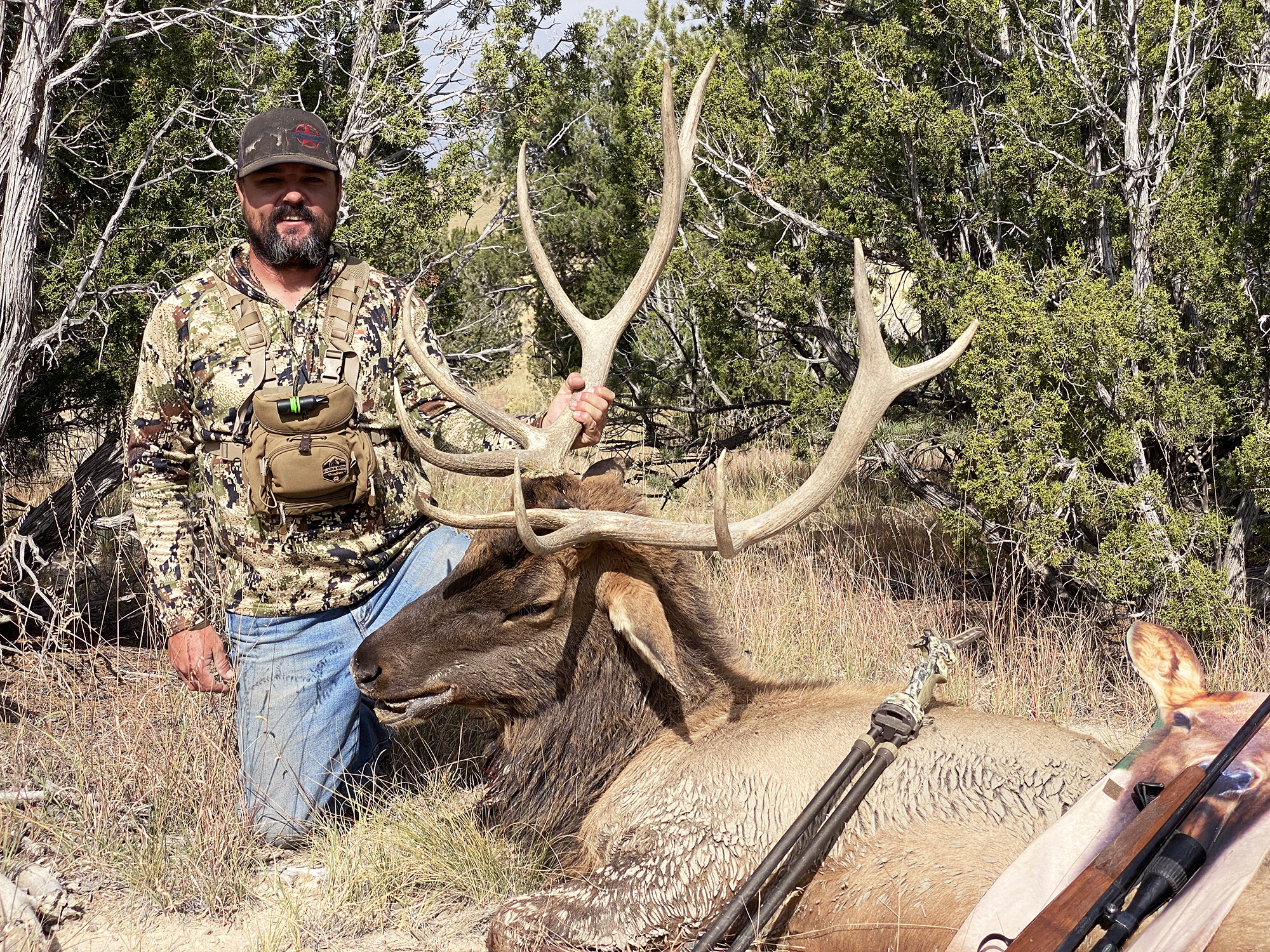 Related: World Record Bulls: The Top 5 Typical Archery Elk
Over the next five years, I'd hear ranchers talk about elk sightings at the local coffee shop and Friday night football games. Naturally, talk sparks curiosity and hunters started roaming the plains, mostly on horseback, searching for elk. Those with a horseshoe in their back pocket harvested a few bulls.
As for me, I always pointed the Chevy West when it came time to chase elk on rifle hunts or bow hunts because mountain elk numbers were significantly higher, and usually, my archery adventures ended with a bloody arrow. Still, I was thrilled to know elk were once again wandering a part of the state where they had been absent for so long.
Time to Investigate
Four years ago, I was again bouncing down that same two-track and kicked up a small herd of elk: six cows, three calves, and two bulls. Later that fall, while hunting mule deer in the cedar country near my home, my optics landed on another herd. This group had over 20 animals.
The following year, I was getting elk pictures on my river bottom trail cameras. I was also getting them on game cameras set over pronghorn water tanks, and I saw them in person about every 10th trip I made to the cedar/canyon country. The number of plains elk in the state was growing, and resident herds were being established.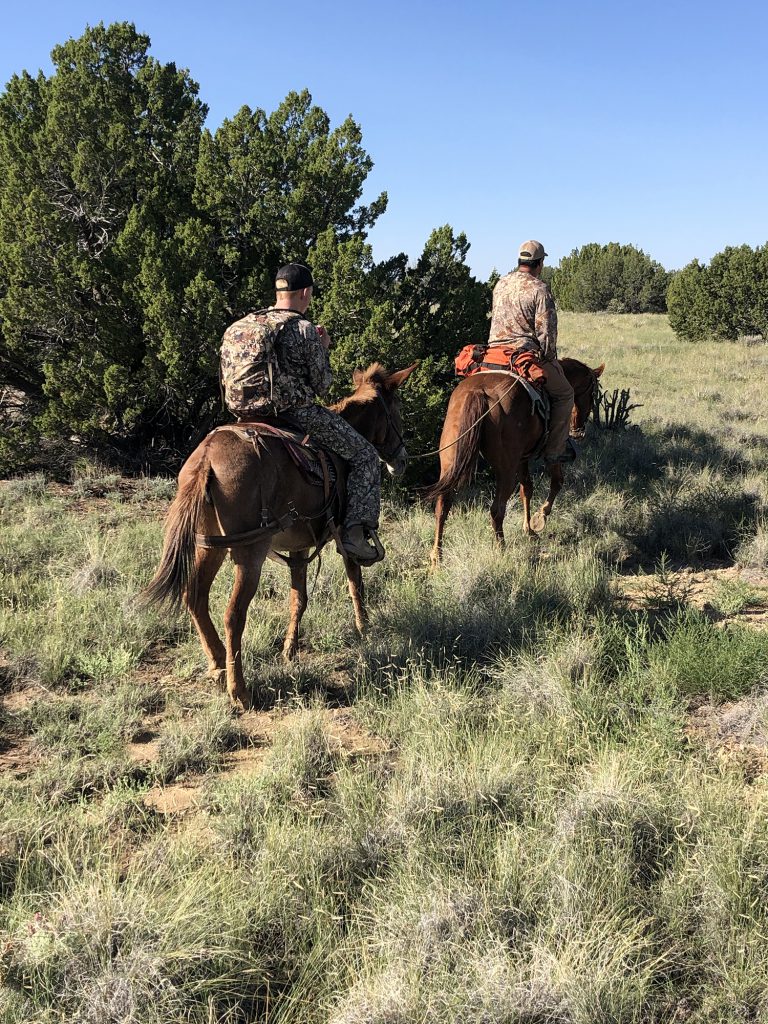 Related: The Everyman's Approach to DIY Archery Elk Hunting
Colorado's sage, cedar, and canyon country are a natural win for elk if you think about it. Why would they leave? Winters are milder than those encountered in the Rockies, vegetation abounds, and the cover is thicker and more daunting than meets the eye. Hell, that's why they used to live there in such great numbers.
Last season, I hoped for a 10-day archery trip to Colorado's high country, but it wasn't in the cards. My son was a freshman, and he was the starting quarterback for our high school's varsity football team. Missing a game wasn't an option, and I was helping coach the team. This allowed me the perfect opportunity to chase elk close-to-home in southeastern Colorado with my stick-and-string.
It was hard. I hunted 17 mornings — getting back in time for football practice every day — before I saw a bull. The nice thing was this bull was bugling. He had a small harem of cows, and a nifty-looking satellite bull was circling. I got close to killing the herd bull, but being close in hunting doesn't mean jack squat. However, the drop-tine satellite bull came on a string, and I sent carbon through his lungs.
This fall, elk sightings had been few and far between on the plains. I did my due diligence, putting in boot miles and roaming from canyon rim to rim — letting my optics work and sending locator bugles into the air. Things weren't going too well, but as my good hunting buddy always says, "Plains elk, Jace, are where you find them."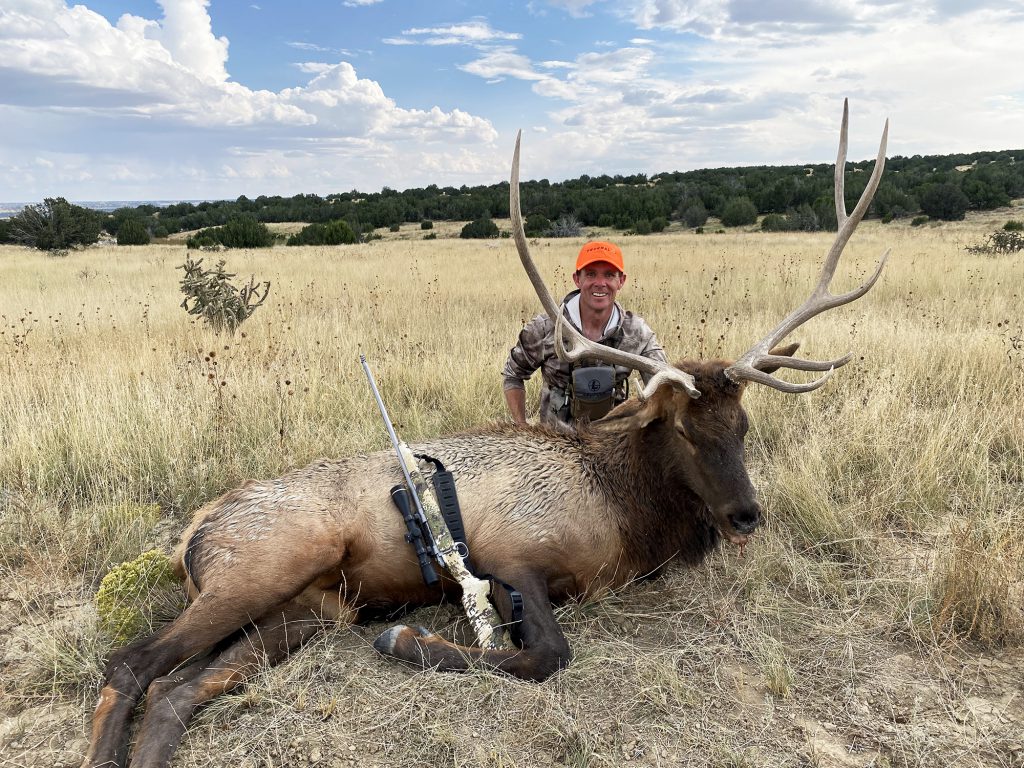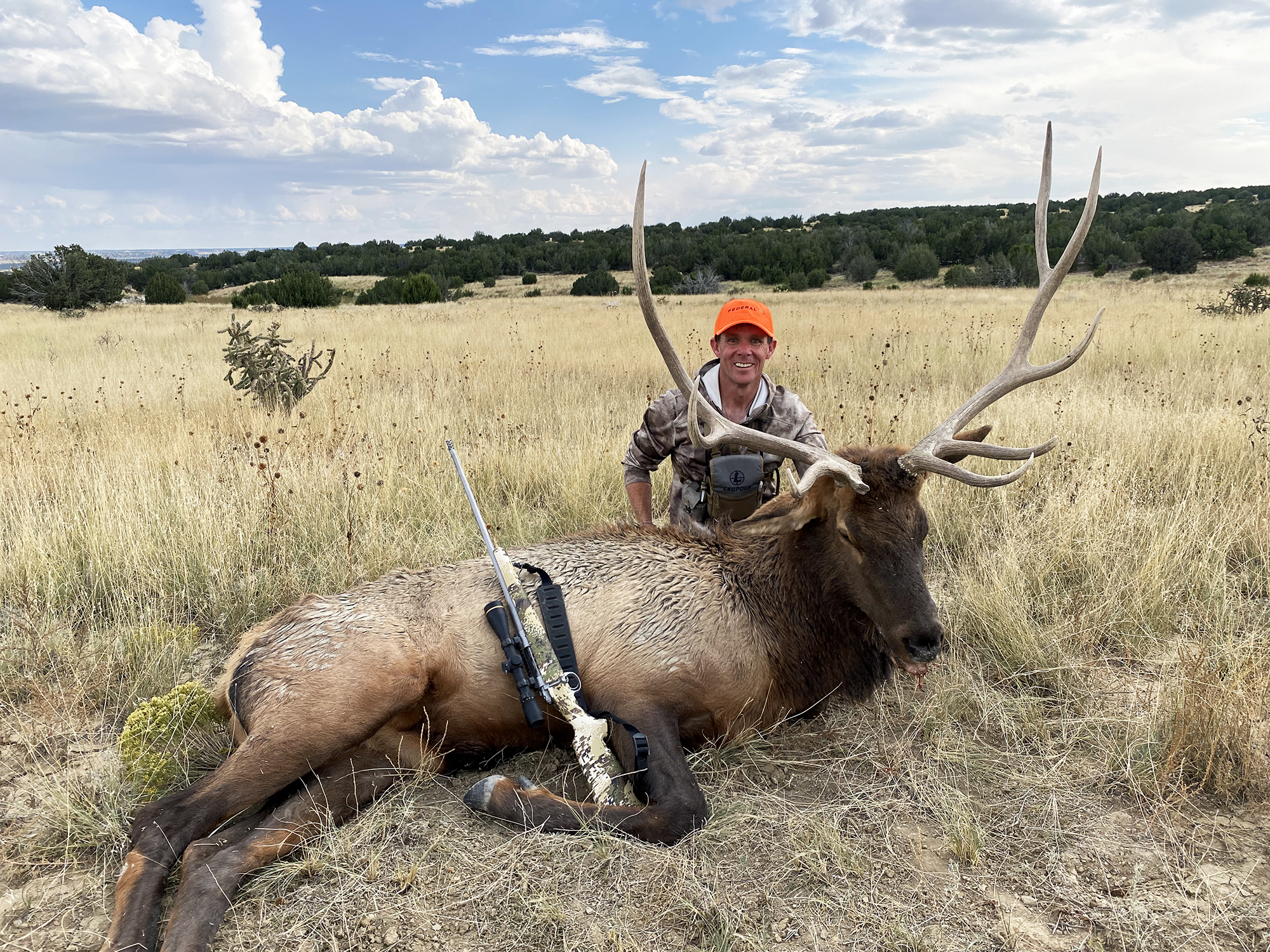 Related: Bowhunting Elk – 7 Last-Minute Efforts That Can Improve Your Chances
A Friend Drops a Pin
I was driving back home after an uneventful morning hunt when my cell phone buzzed. My elk amigo, Jason Weaver, was out plunking around the plains and happen-chanced upon a small herd. He dropped me a pin using his Huntstand app, and I went to investigate.
By the time I got there, the herd bull had pushed his harem of cows into the timber, but he was screaming like Mick Jagger at a rock concert. Every few minutes, a satellite bull would run out of the cedars, slip downwind of the bull, and reenter cautiously.
Jason and I had been to this particular spot multiple times while chasing mule deer and pronghorn, and we'd never spied an elk there. The saying is very true: Plains elk are where you find them.
We called a single satellite bull out of the timber after getting the wind right and slipping in close. The 4 x 5 came in hot, mouth open, slobber oozing off his tongue. At 50 yards, I stopped him with a single cow mew and then let my .280 Ackley Improved bark. He crumbled.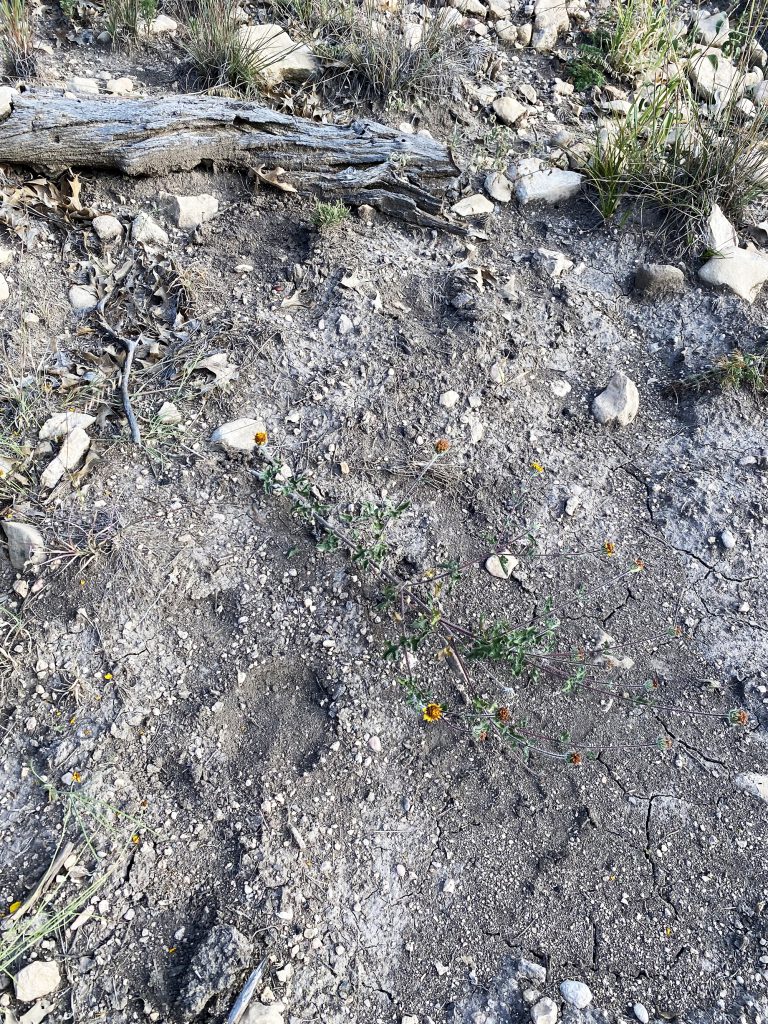 Related: Add Core Training to Your Rucking Routine for Elk Hunting Prep
Yes, you can use any weapon you like when chasing eastern plains elk, and on this day, I opted to go with the boom stick.
Jason, figuring the herd bull and his harem would flee from the timber, scanned frantically with his scope. Nothing. Then, once again, the herd bull let out a guttural bugle. The shot hadn't bothered his rut-crazed mind one bit. We'd have killed him too, but another satellite came running, and Jason couldn't resist. I don't blame him. How often do you get to kill a pair of bulls with rifles on Colorado's eastern plains?
One Last Thing About Colorado Elk Hunting
It's important to understand that elk aren't hiding behind every cedar, juniper, and piece of sage in this part of the state. They are still a rarity. You could roam the prairie for a month trying a dozen different hunting locations and still not find them. Most hunters don't.
The exciting thing is that Colorado elk hunting is a rousing success story and the animals are back, roaming the same arid prairie landscape they wandered during the 1800s.
Read Next: Breaking the Curse: A Decade-Long Elk Hunt