Flat, straight trails. Skinny, pointed skis. Boots that look more like high-tech sneakers. Bindings that only lock you in by your toes. It's easy to think that cross-country skiing is the awkward junior high version of downhill that somehow missed puberty. But the truth is, it's actually a pretty hardcore workout, it's a hell of a lot more affordable than downhill skiing, and you'll be able to spend some quality time exploring beautiful, remote places that are hard to reach in the snow. Plus, it's easy to learn.
Cross-country skiing can be traced to centuries-old Norwegian roots that were born out of the need to traverse snow-covered terrain efficiently to hunt, gather wood, or simply travel from one village or homestead to another. The beauty of living in the 21st century is that enjoying a great day of skiing no longer means you have to do chores while you're out. Here's what you need to get started.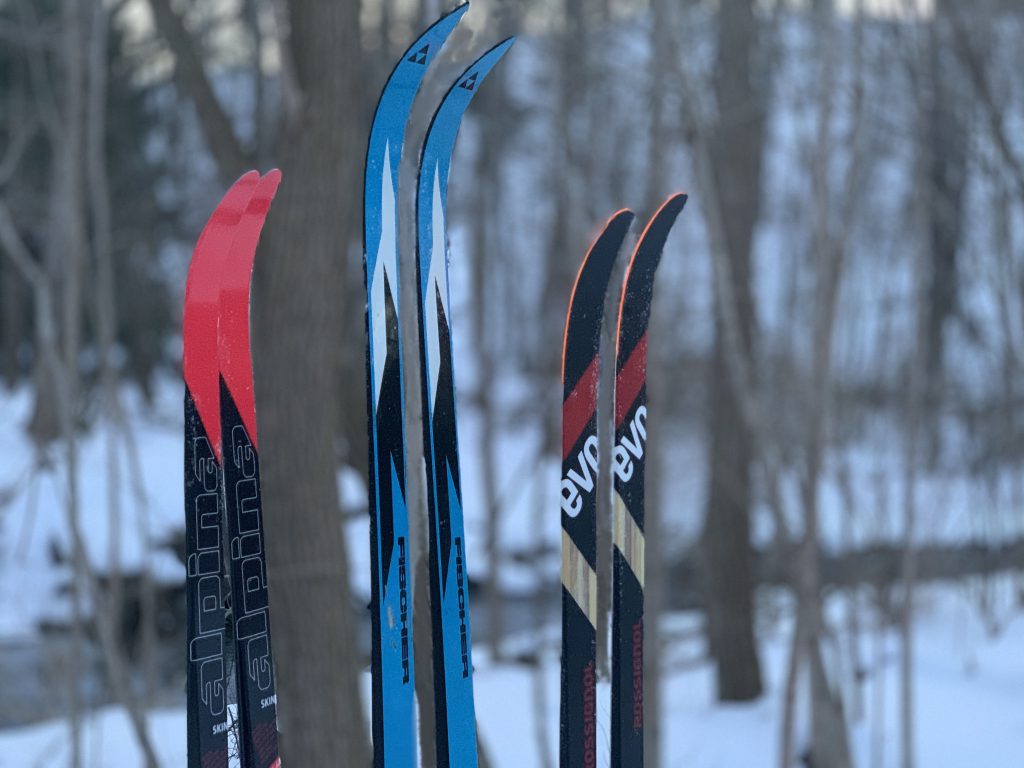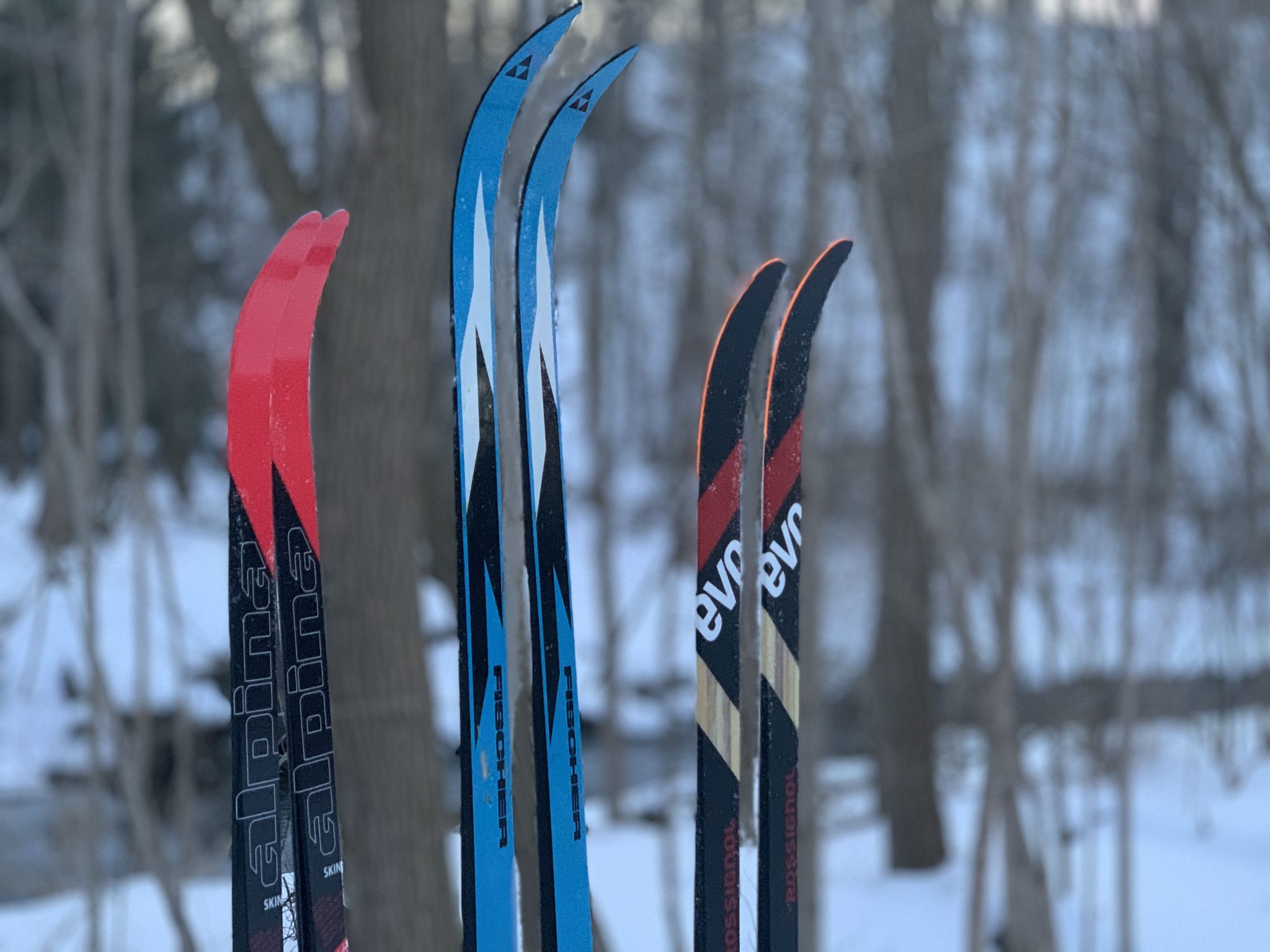 Cross-country ski options
Cross-country skis haven't changed much since the first ones made tracks hundreds of years ago. The materials have evolved from long, single lengths of split wood to layers of polyurethane, plastic, and aluminum between layers of wood like poplar, ash, and beech. There are three primary types of skis: classic, skate, and backcountry.
Classic skis are mainly intended for skiing in tracks, meaning there is an established trail that you would follow, but they are versatile enough to use off-trail and on groomed "corduroy" trails as well. The underside of the ski, specifically the under-foot section, has a textured surface that gives the skier forward traction during the kick and glide.
Skate skis are designed for groomed surfaces. The underside of the ski has no texture, which allows the skier to make long, smooth glides.
Backcountry skis are built to break new trail. They're wider than classic and skate skis to allow for easier flow through untracked — and potentially deep — snow.
Of the three types, classic skis are the best way to go if you're looking to get out and enjoy some snow-covered park trails, bridle paths, or even golf courses. Backcountry would be the next best if you have access to a lot of great untracked fields and woods. When you buy skis, make sure to consult a sizing guide to get the right length for your weight and skill level.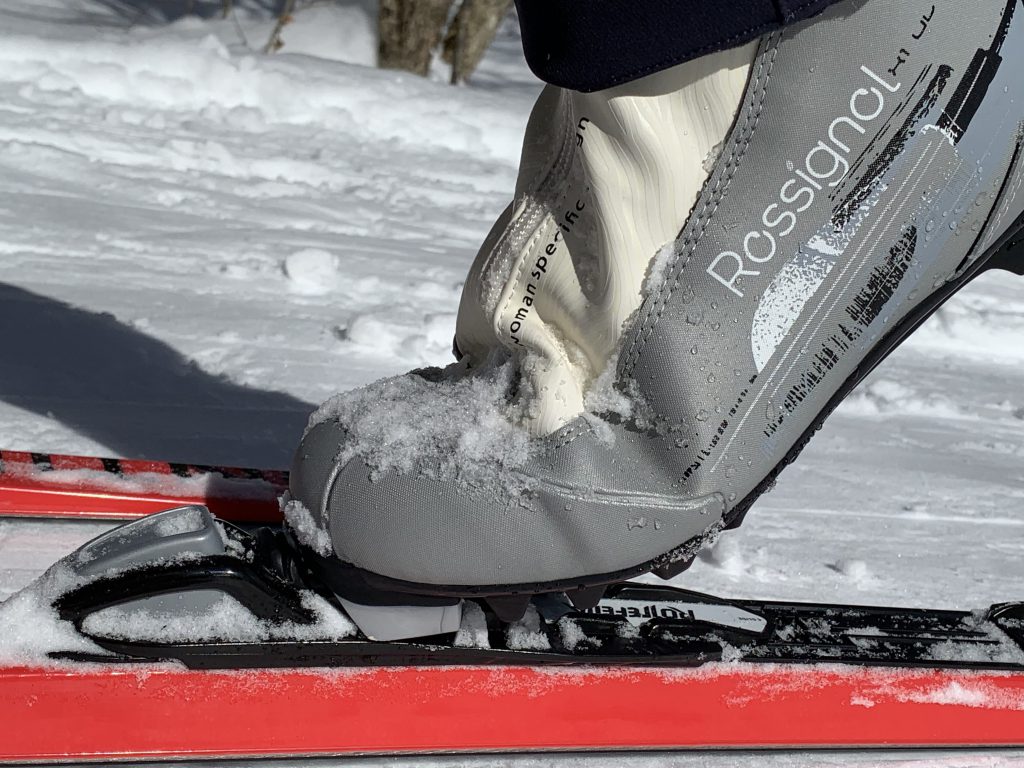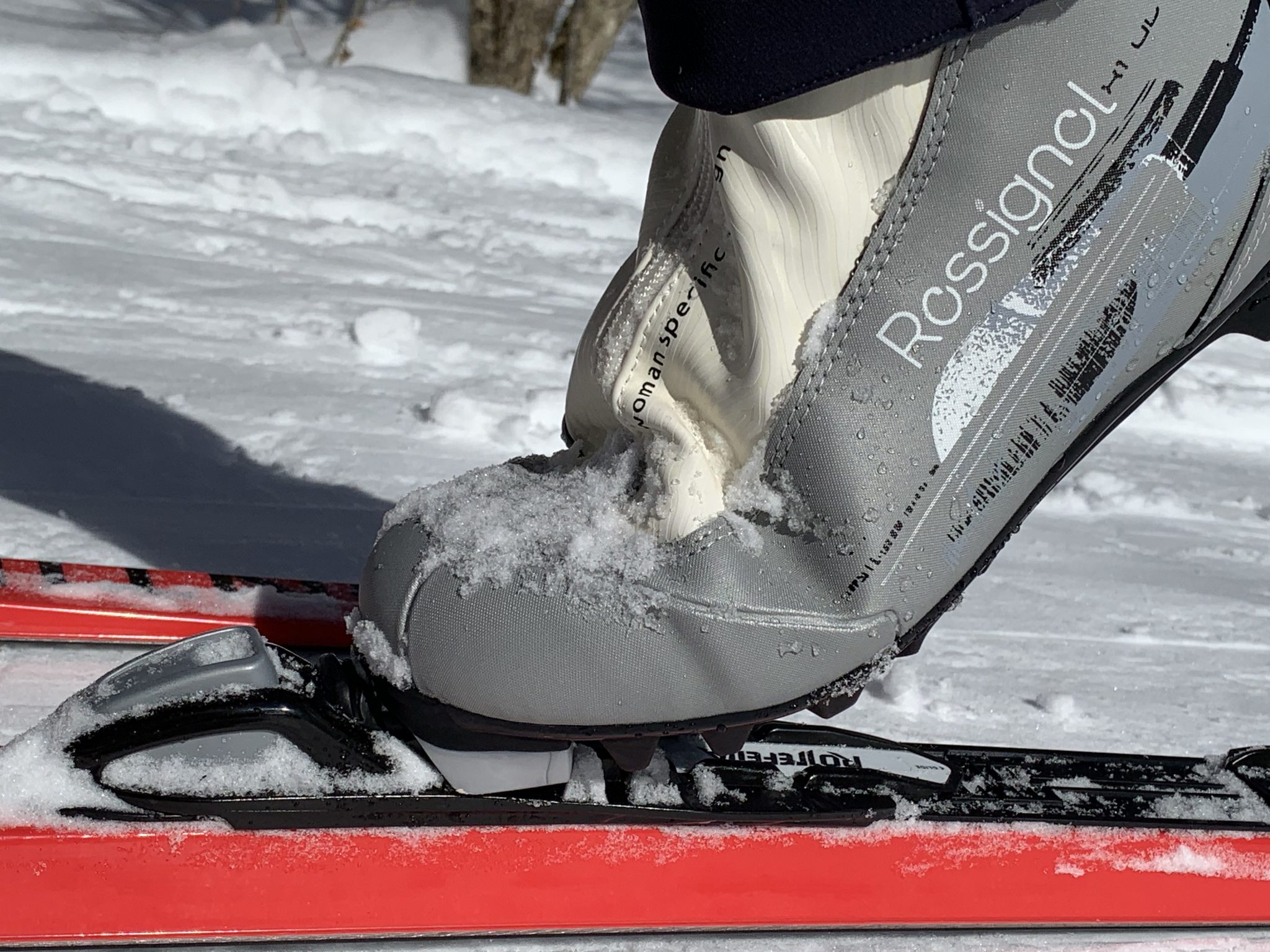 Bindings
Bindings are another piece of technology that has been slow to change. They are the metal and plastic units mounted on top of skis that connect to the boots. Until recently, there was generally only one classic three-pin binding available, called the Nordic Norm (NN). Today, another style of binding called the New Nordic Norm (NNN) has pretty much taken over the game.
The NNN is a very low-profile binding with a spring-loaded receiver, which mates with an internal bar just at the toe of the NNN ski boot. The binding locks in the boot automatically when the skier steps into the binding — this is called clicking in. Most entry-level skis come with NNN bindings already mounted on the ski to simplify the decision-making process.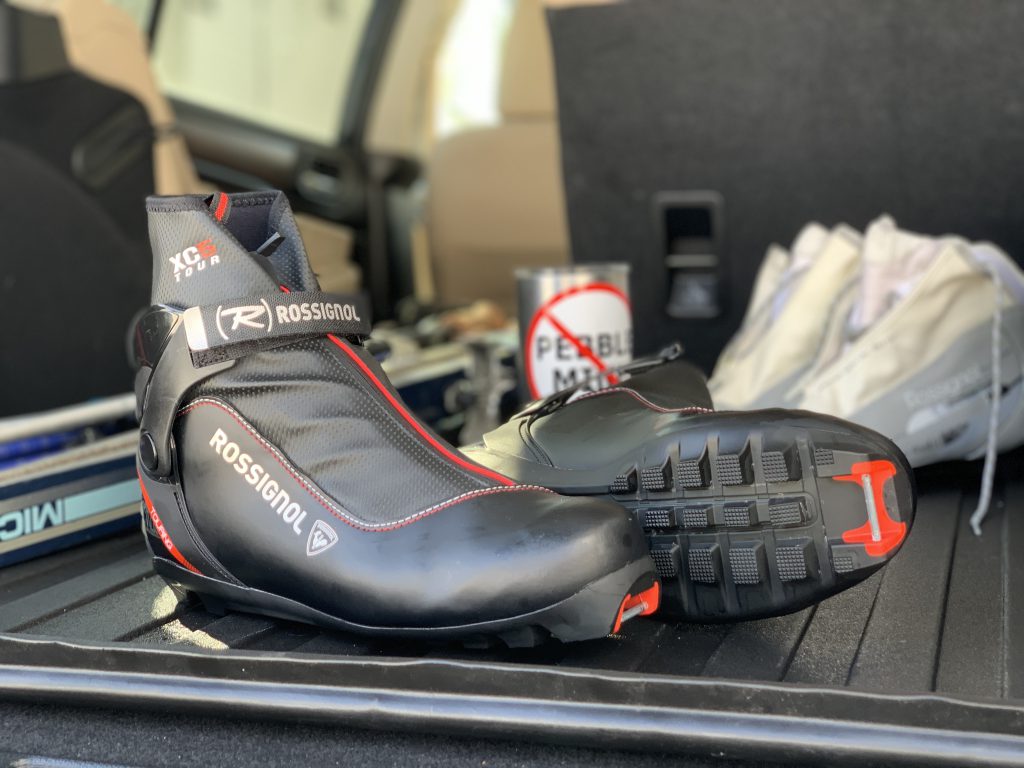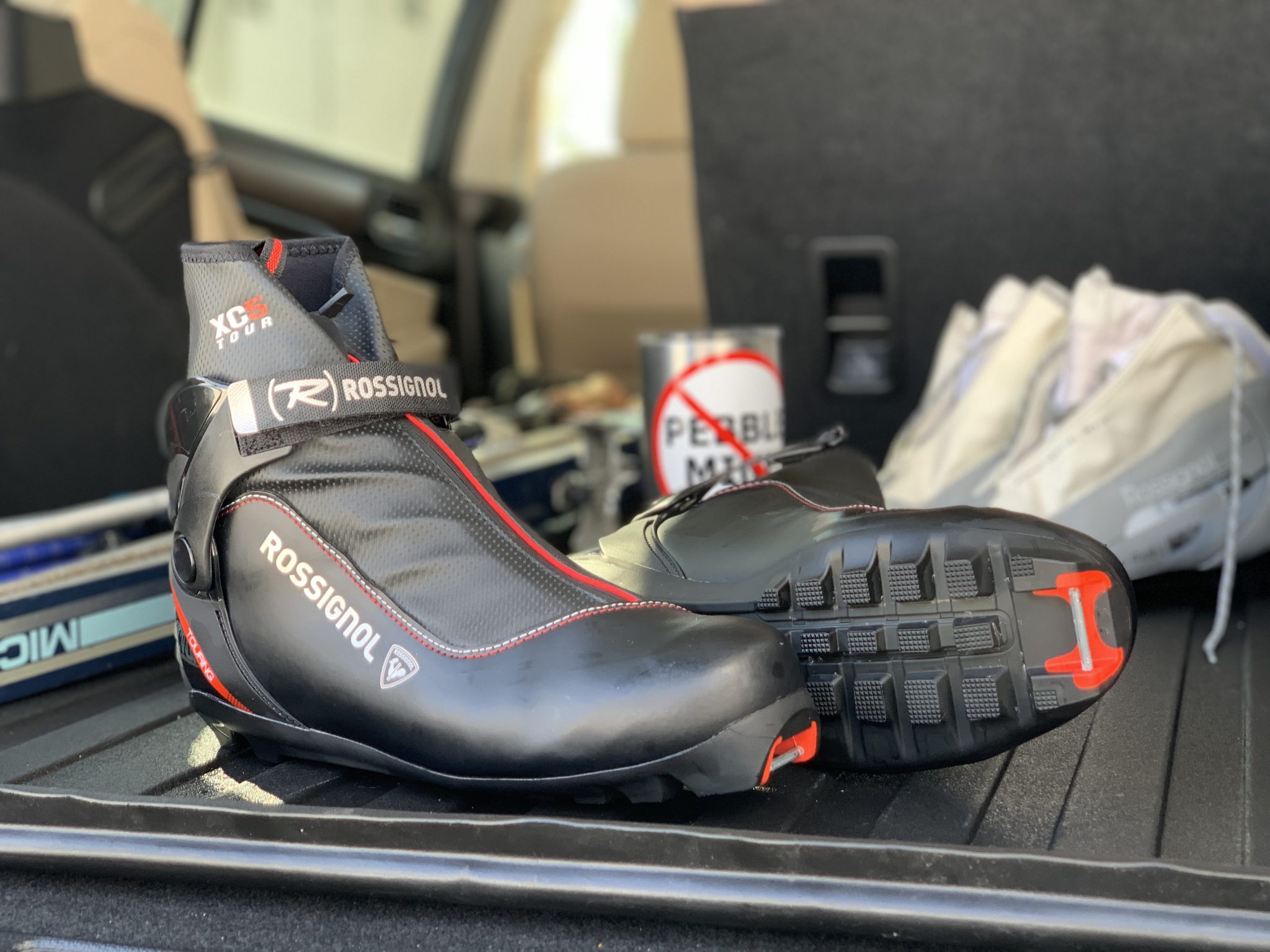 Choosing a boot
The NNN ski boot is designed to look and fit more like a hiking boot or trail running sneaker than the fixed, hard-plastic downhill ski boot you might be familiar with. The bar that locks into the binding is built in, underneath or just at the front of the toe of the boot.
You're going to have as many choices in styles as there are flavors at Baskin-Robbins: colors, lacing, mid-height, high-top, reinforced ankle support, full cushion, or minimalist. The important thing is that you find a fit that is comfortable and allows you to wiggle your toes, giving your foot room to move like it would naturally. Unlike downhill ski boots, you don't want your feet packed like sausages.
Cross-country skiing technique
We know that getting the right gear is only the first step in learning to cross-country ski. Getting the hang of the technique of skiing itself is what you'll need next. In the above video, Greg Rhodes of the Professional Ski Instructors of America gives a great introduction to classic cross-country skiing that will have you on the trails in no time.

Recommended gear
Used cross-country ski gear tends to be as abundant as old hippies at a Dead and Co. show — and sometimes the same age — at ski and skate swaps, Goodwill or Salvation Army stores, and used sports equipment shops. For whatever reason, people part with ski gear like clockwork every year. Do a little recon and you're as likely to find skis, poles, and boots in your size at pennies on the dollar. If you strike out, here are some recommendations to get you on the trails:
All-in-one packages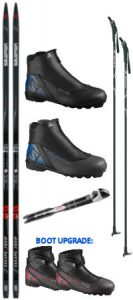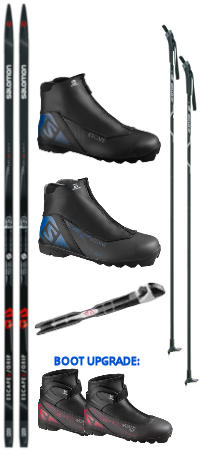 Salomon Escape 5 Grip NNN cross country ski package, $309
There's always a savings when you buy an all-in-one package. Plus, you get everything you need in one shot — skis, bindings, boots, and poles. Salomon has been a mainstay in the ski industry forever, and they make really good gear. This is a great investment that will last for many seasons on the trail.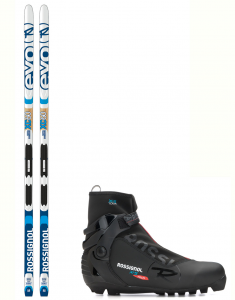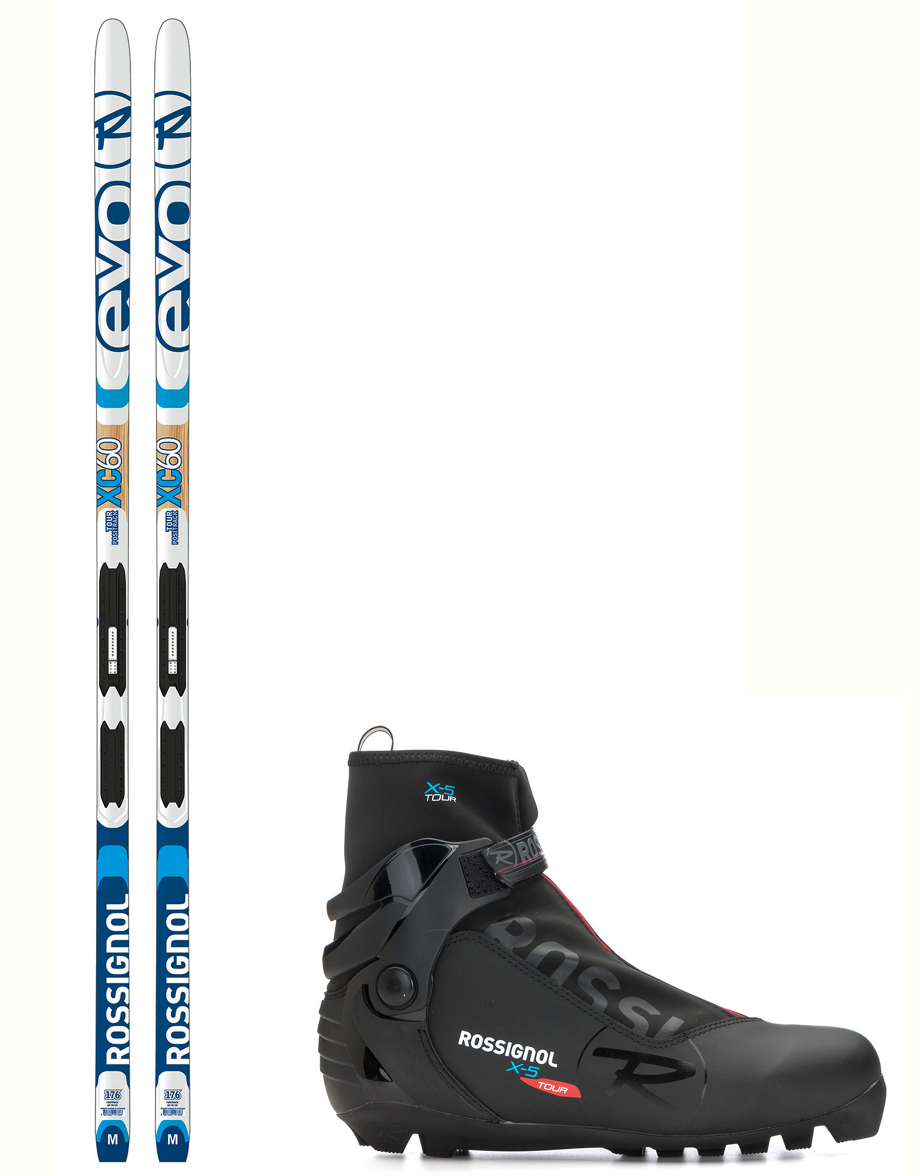 Rossignol Evo TR 60 IFP X-5 NNN Cross Country Ski Package, $380
Rossignol is another well-known brand with deep ski history — and a step up in quality. Everything about the Salomon package applies here with the exception of poles. But poles are an easy and inexpensive additional purchase (see below). Still a solid starter investment.
Ski and binding combos

Rossignol EVO XT 55 Cross Country Skis with Tour Step In Bindings, $185
If you want to put together your own package, these Rossignol skis/bindings are a great foundation to build on. Great quality, versatility, and durability, these will pair well with any NNN boot option you choose.
Ski poles

Salomon Escape, $39
Poles are one item you don't want to forget when you're pulling your kit together. There's nothing really special or technical about cross-country ski poles, but they are different than downhill poles. These are a simple option to start. Again, there are probably used poles available for even less.
Boots

Whitewoods Cross Country Ski Boots, $90
Boots are an item that you don't want to take the absolute cheapest route on. Remember, you'll be spending hours actively kicking, gliding, and climbing in them, so look at them like you would a good pair of trail boots or sneakers. These are a great entry-level pair with plenty of support and durability.
Read Next: 
---
Editor's note: This article was originally published without product descriptions of the gear recommendations; they have been added to provide more information to the readers.