David Lidstone, a famous hermit who lives on the Merrimack River in New Hampshire, where he's better known as River Dave, was arrested in December 2021 for trespassing in an ongoing dispute with the owner of the land where he's been living for decades. He was scheduled to be in court on March 7 for his arraignment on the charges.
According to Lidstone, in the days before his court date, he was given an ominous warning by his attorney and was advised to stay at his camp.
"He said to stay at camp. 'They're going to just burn you out again,'" Lidstone told Free Range American. "And so I stayed at camp."
In doing so, Lidstone thwarted what may have been a second attempt to dismantle his home of 27 years. In 2021, while he was in court for similar charges, River Dave's cabin was burned to the ground when a worker attempting to dismantle it reportedly says he accidentally set it ablaze.
"Late in the afternoon, here comes a boat down the river," Lidstone said when describing the events of March 7. "They got out, and as soon as they realized I was here, they took right off. If I had gone to court, they would have burned what I got left: my woodshed and the tent on the side of it that I'm staying in. They intended to burn me out the second time, but I was here to defend it."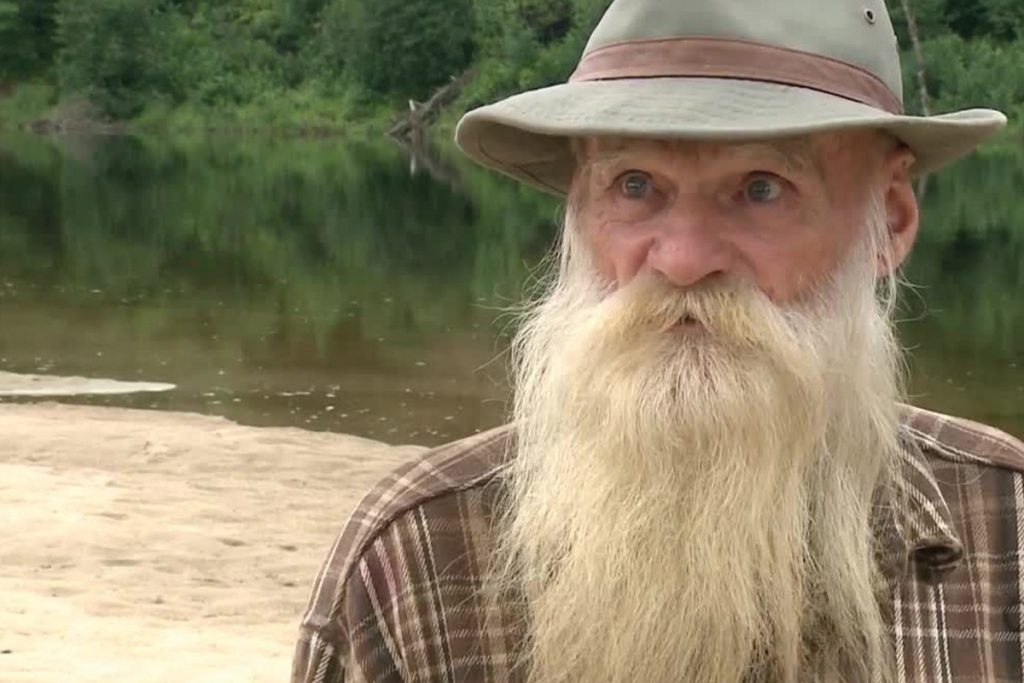 While he may have avoided another disaster, a warrant for Lidstone's arrest was issued by the judge because of the missed court date.
Since he was charged with a Class B misdemeanor, River Dave wasn't placed under arrest when law enforcement visited him the next day; they only served him with a court summons.
"I talked to the police for a long time [on March 8]," Lidstone said. "They don't want to arrest me. They know I'm being framed. So, I really don't know what we're gonna do. I talked a long time with the Canterbury police. They said the sheriff's department doesn't want to either. They know I'm being framed."
He didn't elaborate on how exactly he's being framed. The 82-year-old hermit lived a somewhat quiet, off-the-grid life on the banks of the Merrimack river for almost 27 years before the fire.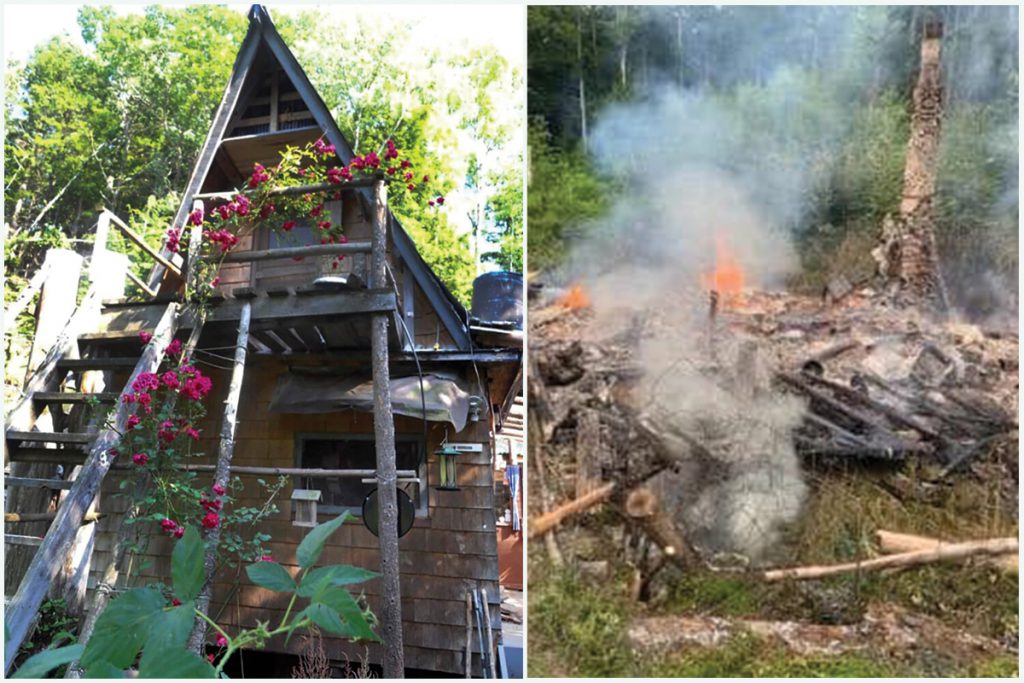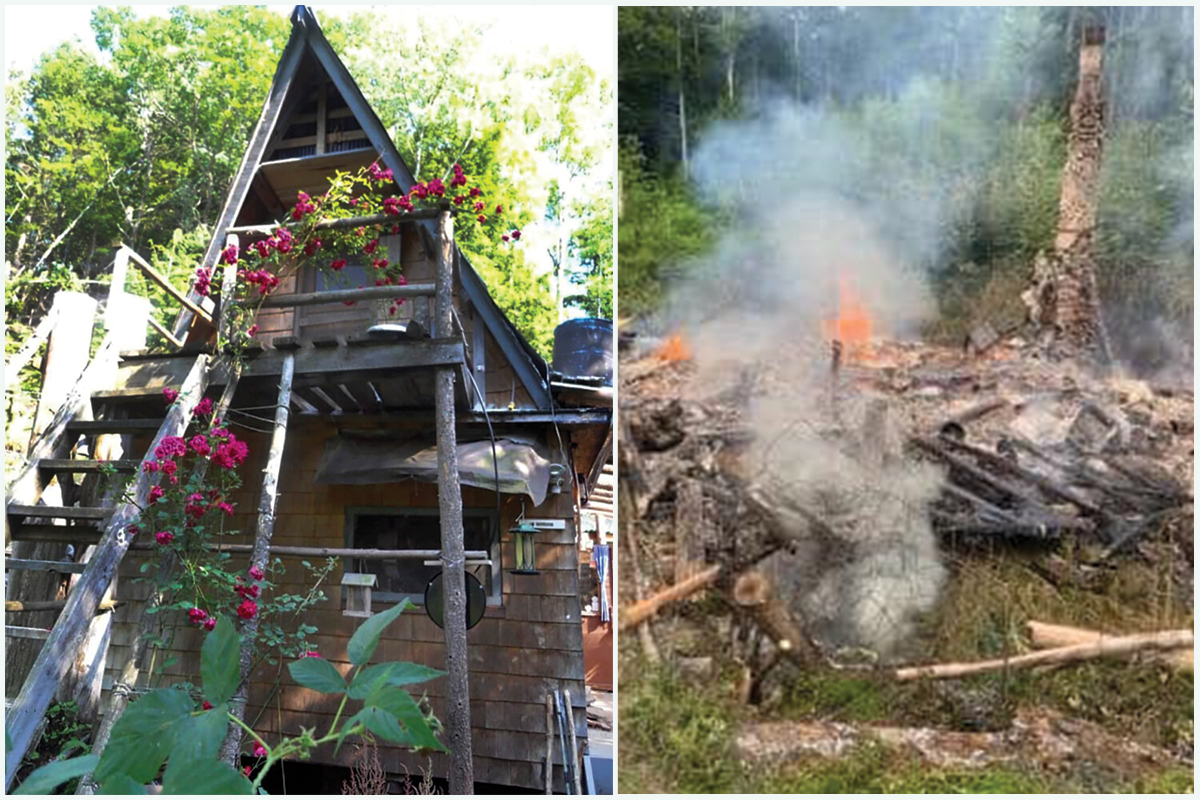 Lidstone was a favorite of Merrimack River kayakers on the river for decades and something of a folk hero to locals. He carved out a life for himself on the small piece of a 73-acre property on the river near Canterbury, where he built a modest cabin, grew his own vegetables, raised chickens, and used the small solar panels on his roof for power.
In August 2021, Lidstone was in court for a civil contempt charge when a "representative of the owner" showed up at his vacant camp and started to dismantle his cabin. An electrical fire was sparked, likely due to the use of power tools in the tear-down solar panels that River Dave had installed on his roof. The cabin burned to the ground, leaving him to live in his shed.
For years, Lidstone was a vocal critic of pollution in the Merrimack, which was known for a time as one of the most polluted rivers in the country. City managers definitely knew him from his advocacy for the repair of the outdated wastewater treatment infrastructure and a halt to untreated sewage discharge.
Even with the persistence of the court system, Lidstone is keeping a positive outlook and holds no grudge against the law enforcement officials who are just doing their job.
"They're trying to do a good job, and I feel sorry for them," he said. "They've got some helluva nice guys in the police department."
"Just about five minutes ago, the police plane just came right over," he added. "I'm not too far off Interstate 93, and they fly that regularly. But they come and check. Make sure I'm all right. When they come over, I go out and wave. They tip their wings and head off to the interstate again."
A new court date for Lidstone has not yet been set.
---
READ NEXT – Struggles of a Modern Hermit: Chewing the Fat with 'River Dave'