• Easily adjustable suspension system
• Quiet, durable outer material
• Asymmetrical zipper allows for passthrough chest pocket
• Chest panel and side daisy chains feature MOLLE webbing
• Integrated, removable knee and shin pads
• 1,000-gram Thinsulate boots
• MSRP: $749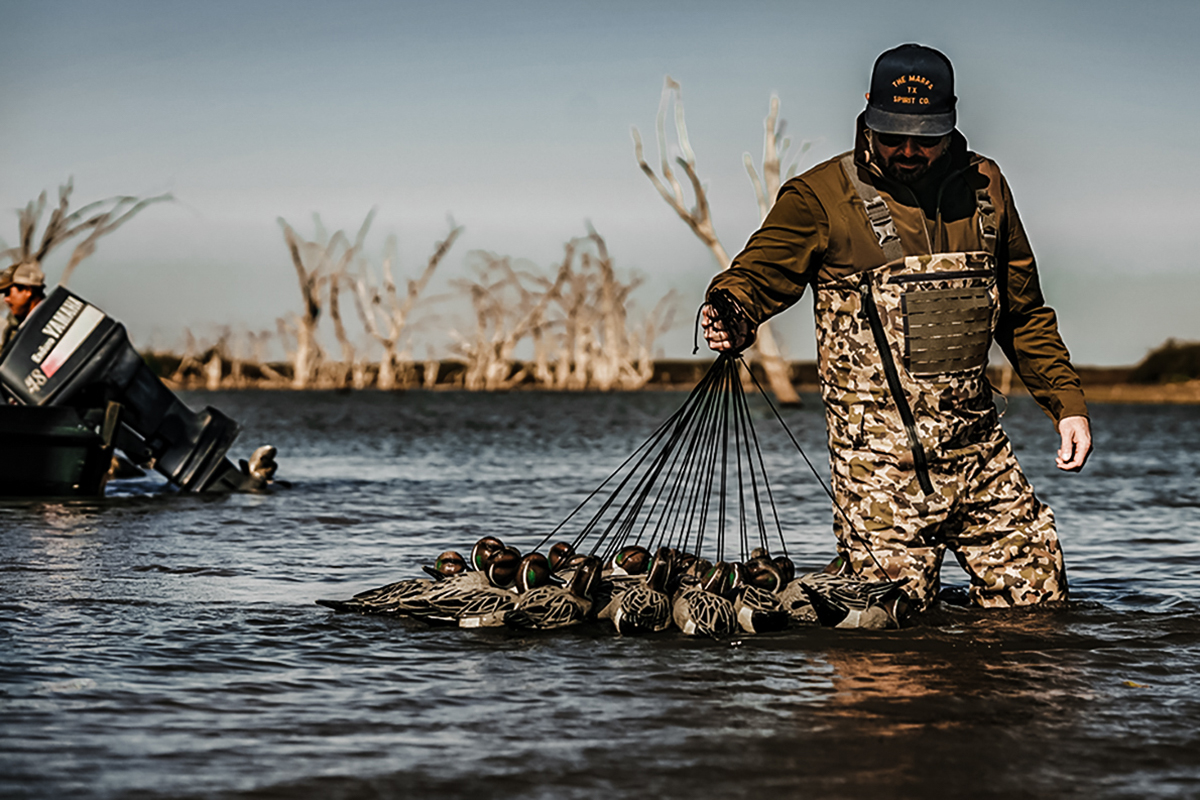 ---
The team over at Duck Camp knows the importance of a good pair of waders, and if you've spent any time in flooded timber in January three hours before the sun comes up, so do you. Quality waders can make or break a hunt. Even if the birds are flying, a shit pair of waders can make an otherwise great hunt pure misery.
Duck Camp, based in Austin, Texas, is an apparel and gear company that was founded out of frustration with the quality of hunting clothing. The Duck Camp team members are bird-hunting fanatics who cut their teeth on baselayer-style clothing made with premium materials like supplex nylon and merino wool. Today, Duck Camp announced their new Zip Waders, which are a boot-foot wader they say will stand up to the demands of any waterfowl hunt.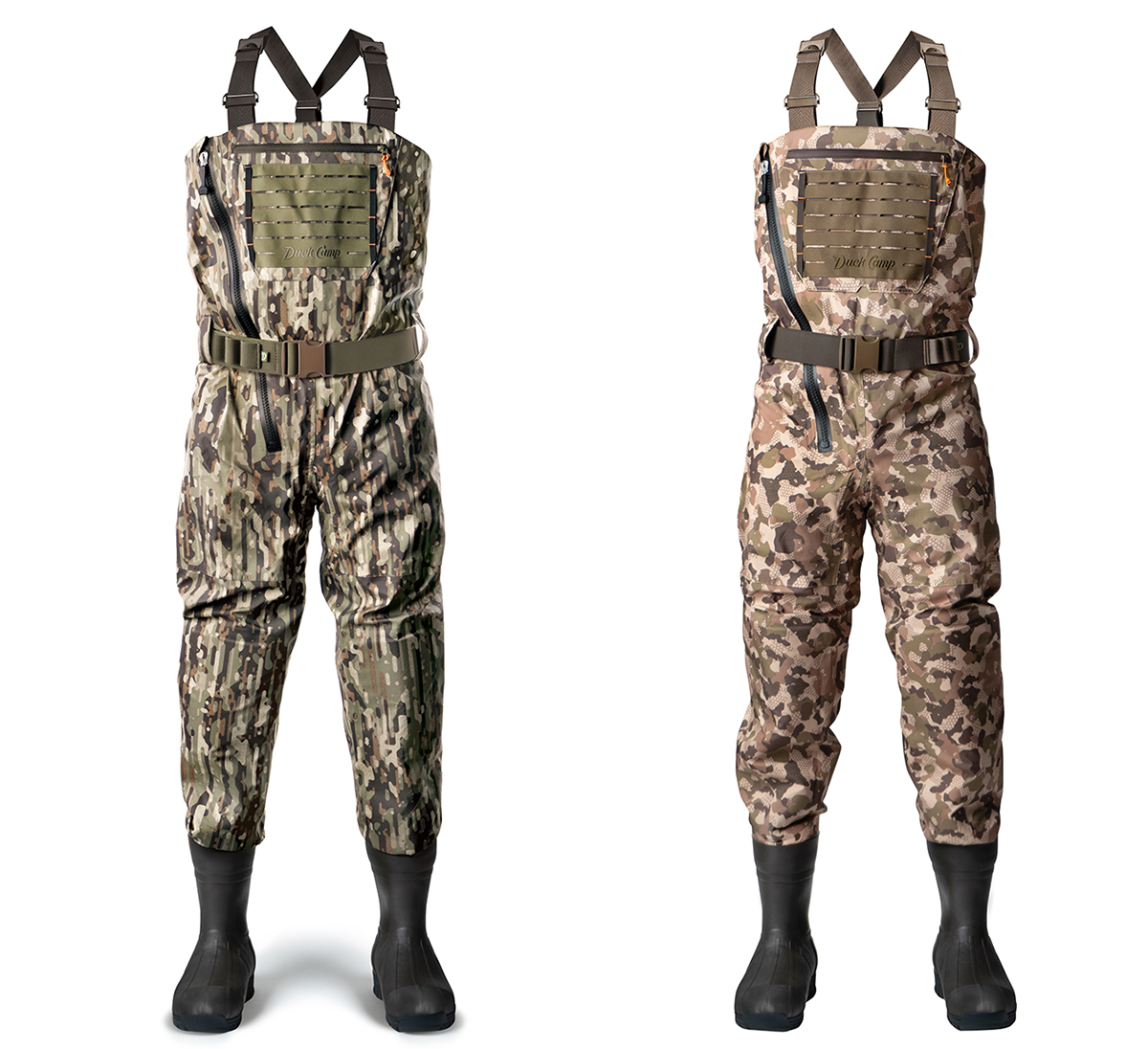 "We know there's been an influx of waders into the market recently, but in our new Zip Waders, we sought to produce a pair that could outperform the rest through hyper-quality materials, construction, and waterfowl-centric design — all at a competitive price within the premium wader category," said Ned Hobson, the Duck Camp VP of Product and Sales.
The new Zip Waders are available for preorder beginning today (July 28) and are expected to ship around Sept. 1. For a price of $749, you get a premium pair of feature-rich waders that won't obliterate your wallet. They are available in two of Duck Camp's camo patterns Wetland and Woodland.
"Simple, functional details, just the essentials really but executed to perfection are the hallmarks of the new Zip Waders, and we're confident they'll answer the call of our most steadfast consumers season after season," Hobson said.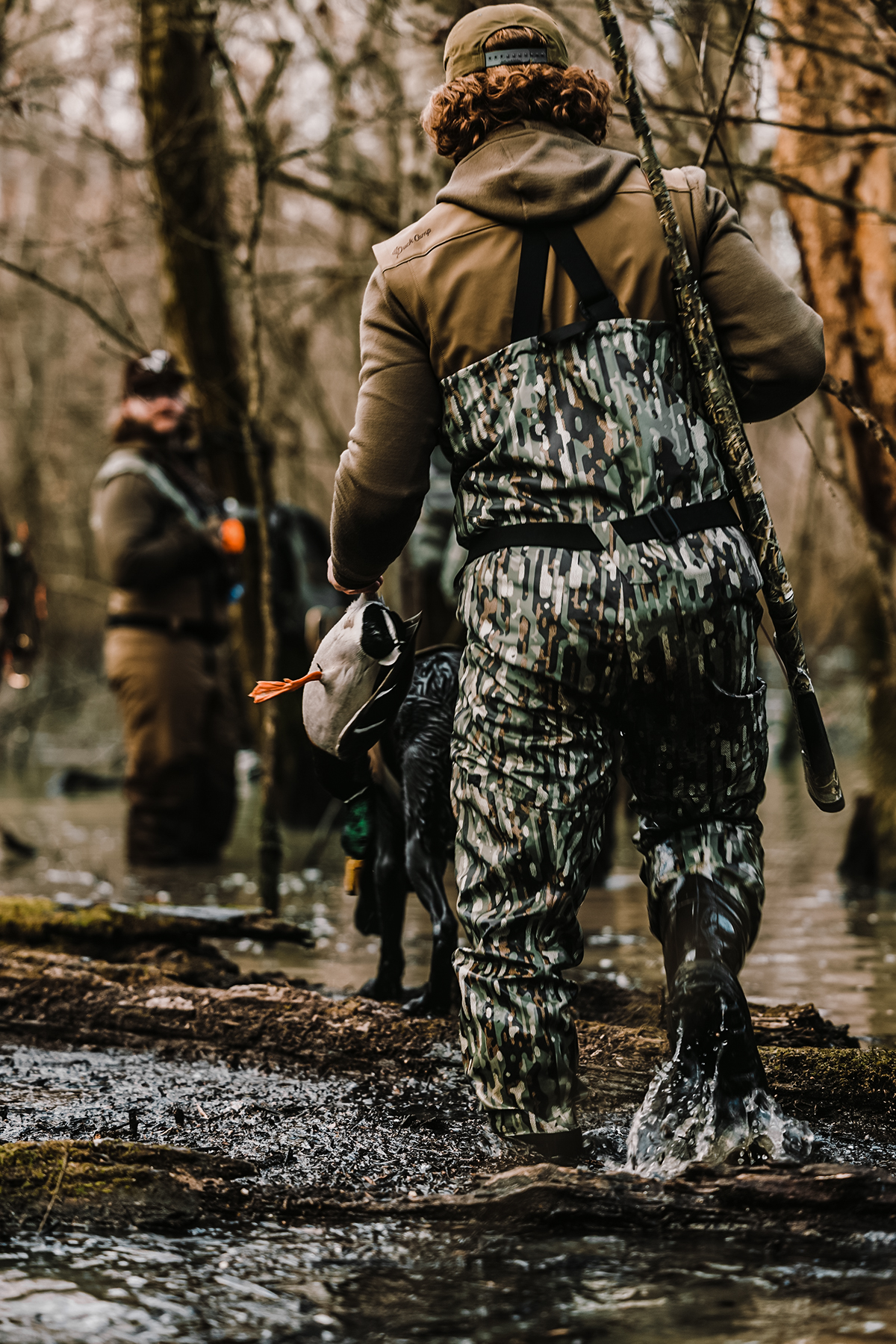 The new Zip Waders feature an easily adjustable low-profile suspension system that ensures an individually tailored fit every time.
The Main body material is crafted from a quiet and durable blend of nylon and polyester fabrics for maximum breathability while remaining completely waterproof. The product is named for the waders' asymmetrical front zipper. The zipper starts on the center-right side near the groin and zips up towards the right armpit allowing room for a passthrough chest pocket and a comfortable protected place for your hands.
The chest panel and side daisy chains allow for MOLLE attachments and other common items to be attached to the waders. There are integrated knee and shin padding for added protection that are removable for easy cleaning, and finally, 1,000-gram Thinsulate boots will keep your feet nice and toasty, while the uninsulated upper allows breathability and layering for a comfortable hunt.
---
READ NEXT – 'The Terminal List': All the Guns and Gear From the New Hit Series