America was built on craftsmanship and from materials like leather, steel, copper, wood, and clay. The skill required to mold these natural elements into valuable tools, buildings, and machines helped define America's early expansion. Today, craftspeople who work intimately with these materials carry the torch of this legacy. The mission of Fieldcraft Frontier is to celebrate it.
Mike Glover, the CEO of Fieldcraft Survival, built Fieldcraft Frontier upon the premise that American craftsmanship is a story that must be told. A retired sergeant major, a former Green Beret, and a Global Resources Solutions (GRS) contractor, Glover knew that the foundation of any business is not just about profit. Additionally, he knew the best way to preserve the fabric of America was to support the trades that built it.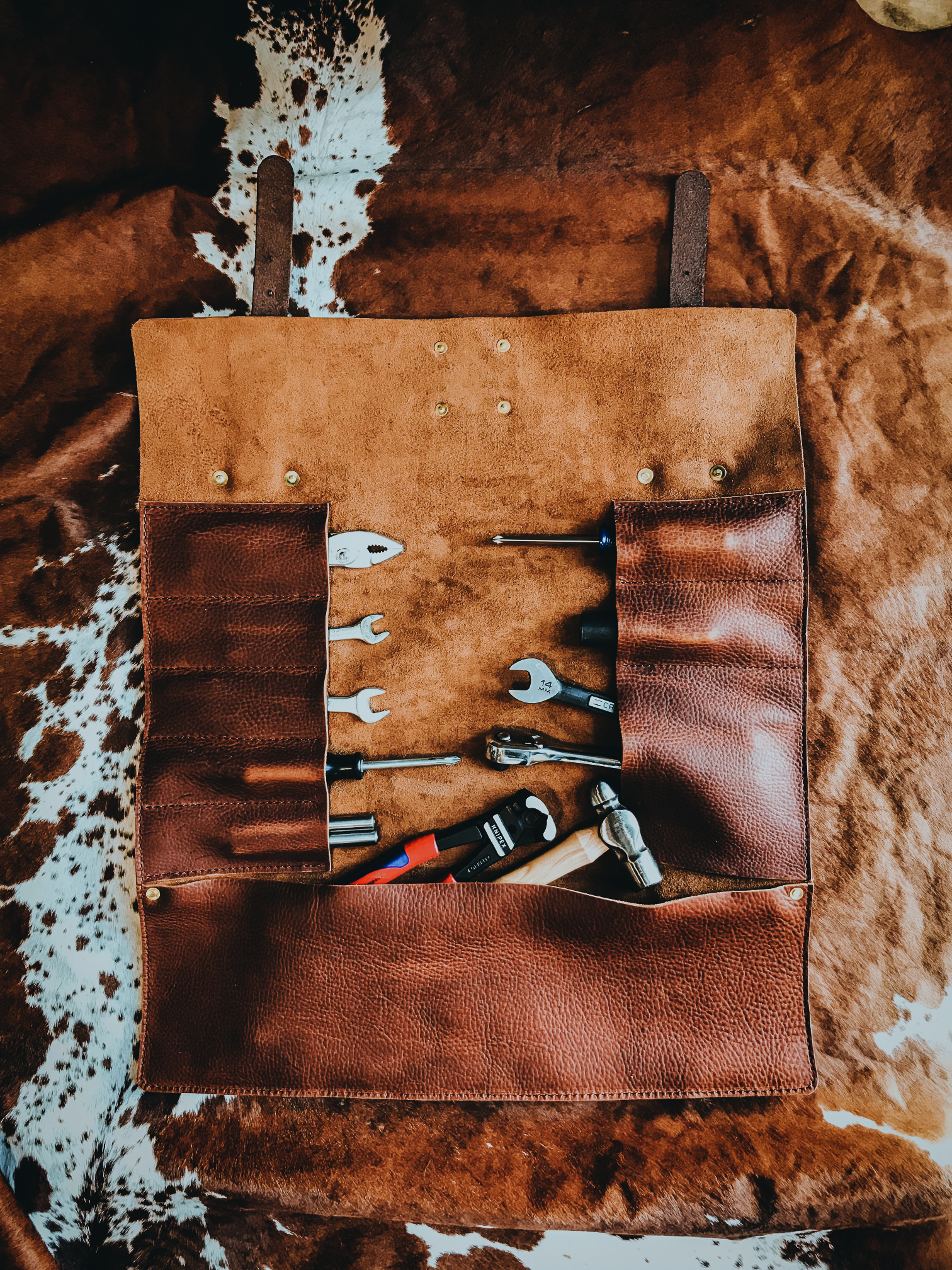 "Fieldcraft Frontier is what balances us out as a company," said Glover. "Supporting small American craftsmanship, essentially the trades that helped build this country is a story worth telling, as it preserves these American traditions."
It's no secret that big-box stores dominate the lion's share of the goods we use. But there is nothing special or sentimental about an overly processed or mass manufactured product. Plus, handmade and hand-forged USA-made products carry a sentimental weight that no shelf at Lowe's can hold.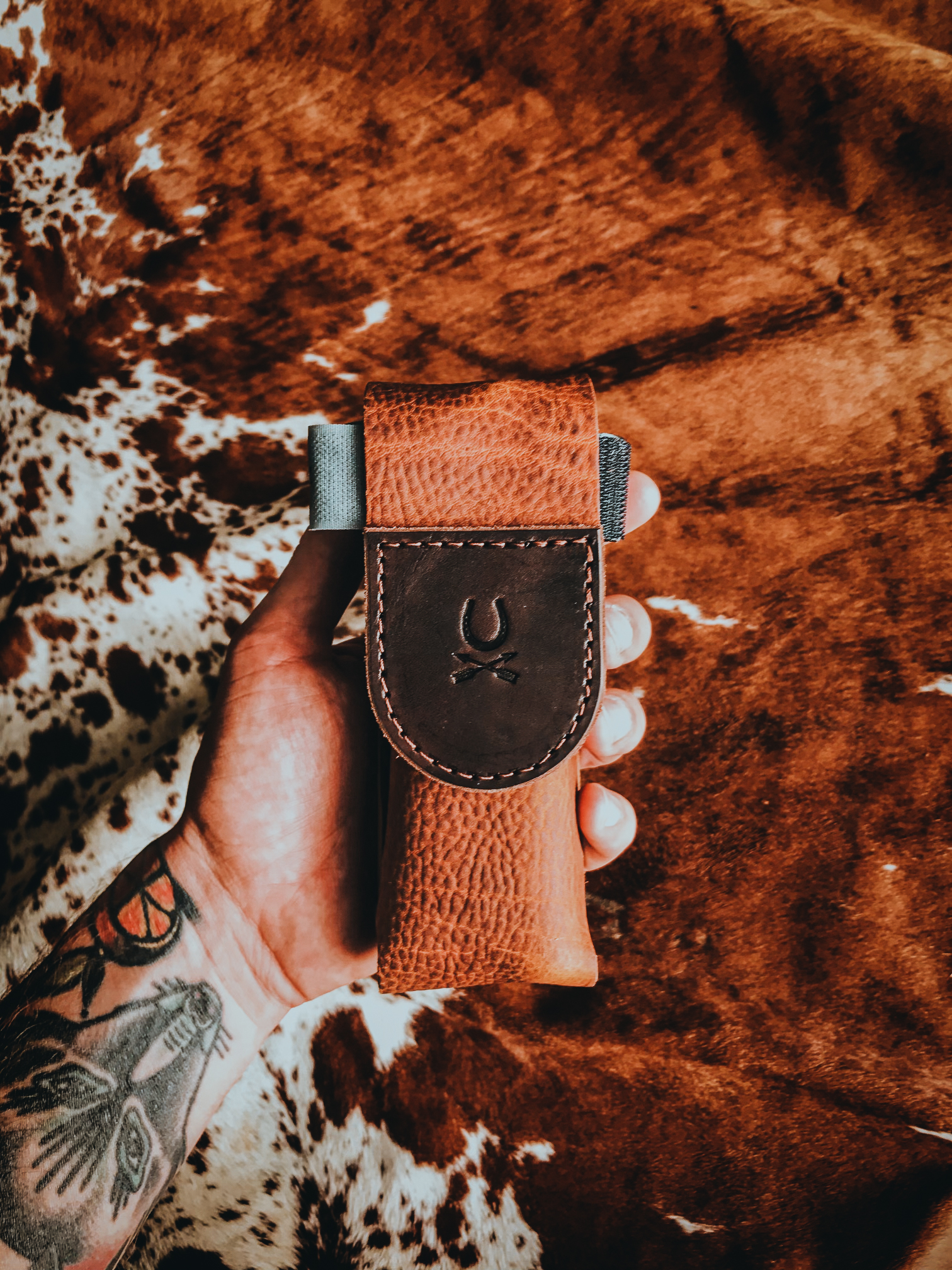 Founded less than a year ago, Fieldcraft Frontier began in Heber City, Utah, and started by working with leather first. Looking for a true artisan, Glover discovered Kenny Bozich. He is a former music technician for Chris Stapleton with a passion for working with leather.
"It's an art form in and of itself to do all this," Bozich said. "I think American-made leather goods are far superior to anything you will ever get overseas because there is care and purpose behind it. It's not just about making money; it's about producing a quality product that means something and will last a lifetime."
Fieldcraft Frontier launched a small assortment of leather goods this past year, including wallets, tourniquet holders, passport holders, mobility tool rolls, a ladies clutch, and more.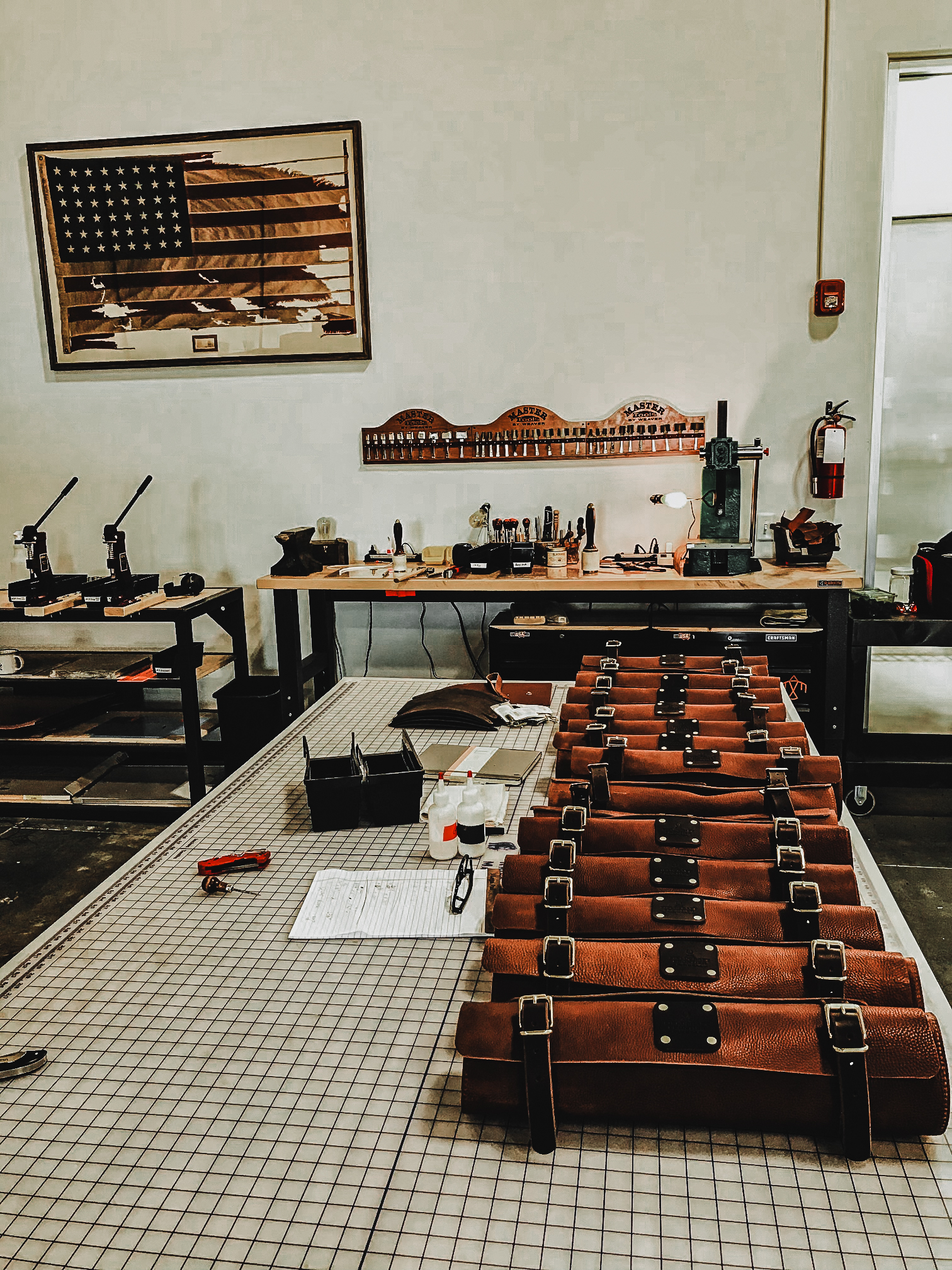 RELATED – The Most Expensive Shotguns of All Time
---
Mutiny Metals
Leather was just the beginning. There are dozens of media and thousands of artisans across the country to discover and support. An upcoming collaboration will see Fieldcraft Frontier working with Mutiny Metals, a veteran-owned small business founded by Kevin Bailey. Mutiny specializes in handmade silver bullion "coins" inspired by pirates. A former Army Morse Code Interceptor, Bailey founded the company in 2015 while owning a pawn shop.
"Silver was boring at the time, with the same thing being produced year after year," said Bailey. "I knew people wanted to collect silver like they did old coins. So I started applying all my creative energy, which was inspired by my childhood. When I was six years old, I thought I was a pirate, burying stuff in my backyard."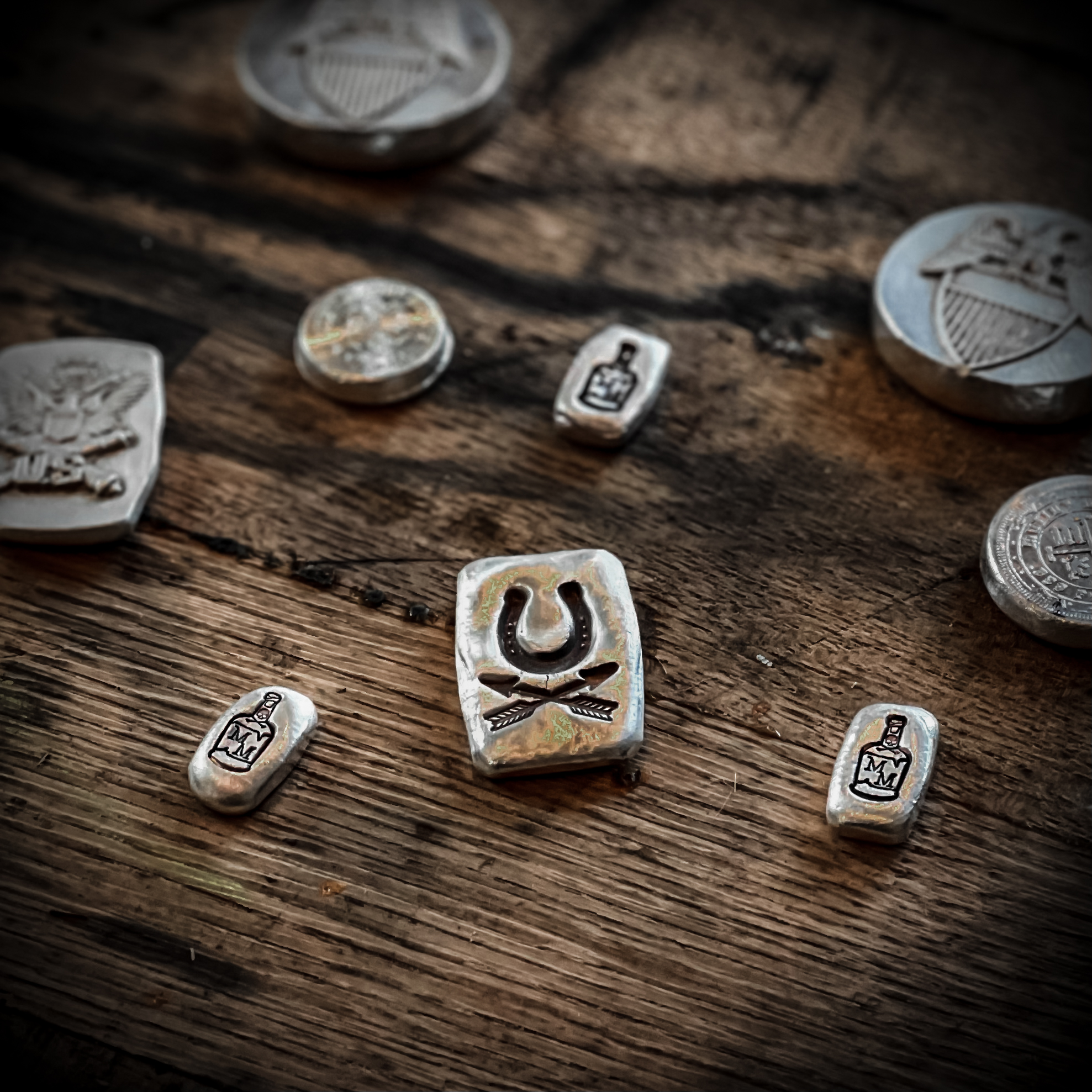 Product offerings are hand-poured silver bars, silver coins, silver shot, and silver crystal. These collectibles are not just valuable but distinctly unique and tell a story. All are made and sourced in the US.
"Mutiny Metals has become a creative outlet for me, and my customers are all bound for the cause," Bailey joked.
Fieldcraft Frontier will launch its limited edition 1-ounce silver bar in the coming weeks. On one side is the signature Fieldcraft Frontier horseshoe and arrow logo, and on the other will be a unique number for each piece.
RELATED – Good Excuses to Buy a New Bow This Year
---
Vermont Copper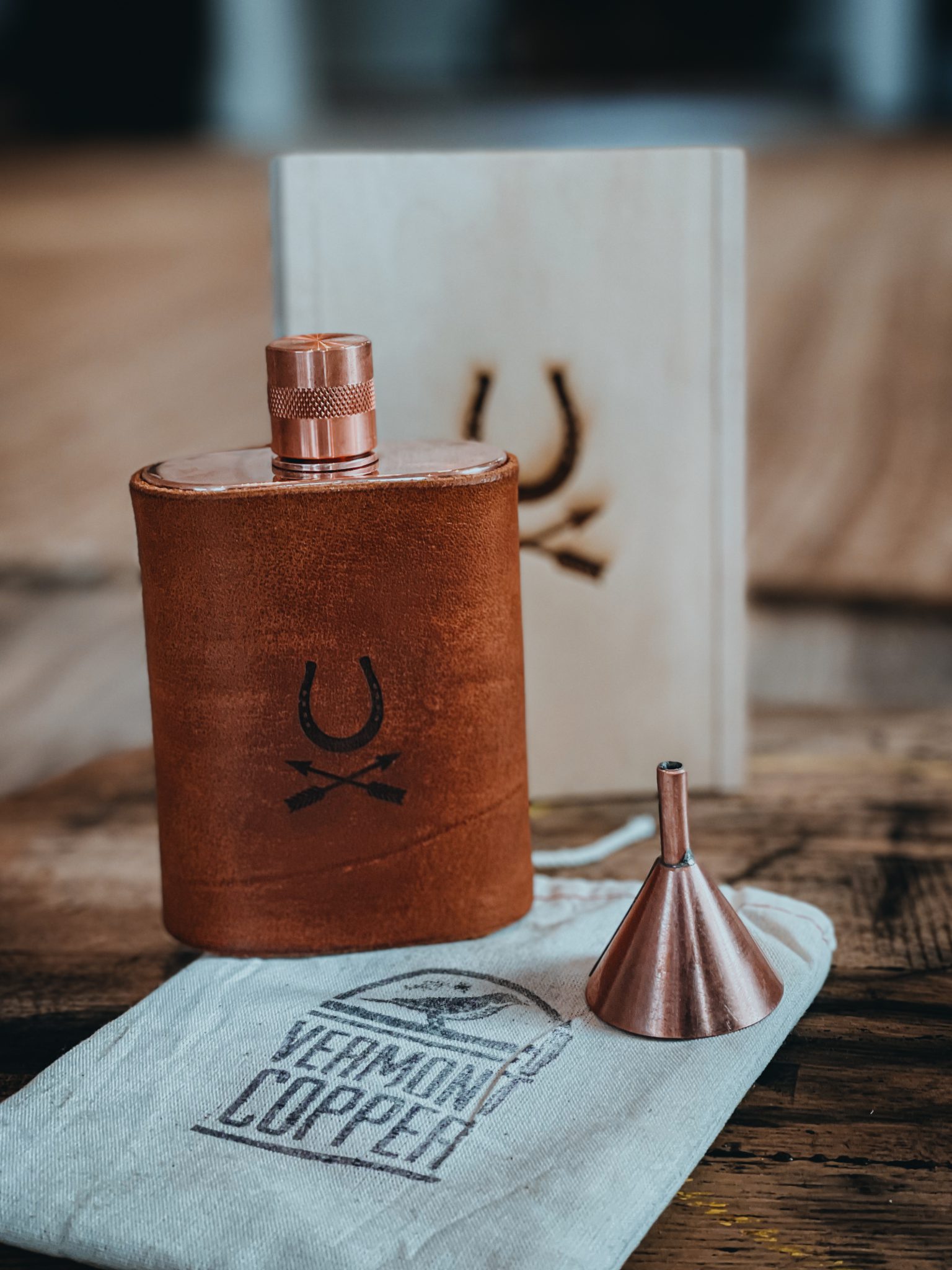 Fieldcraft Frontier moved on to copper next. Vermont Copper, out of Berkshire, specializes in all things copper, such as flasks, mugs, trays, boxes, kettles, and more. Founded by Vermont native Liam Tower, the company can handle small projects like a single beer stein to the largest copper products like roofing materials and other large construction pieces. With a deep Vermont accent and standing about 6 feet, 4 inches, Tower loves the creative process exemplified in his wide assortment of artisan flasks.
"I started working with copper and metals doing roofing fabrication and construction, and then about seven years ago stood up my shop producing small goods," said Tower. "I've always been super creative, even as a young kid. The art room was my time. It's in my DNA and my children's, too."
Walking around the Vermont Copper shop, you can't help but be drawn to the large showroom wall. Every creation imaginable is on display, from kettles and copper boxes to toothpick holders and even coffee pour-overs — all made of copper.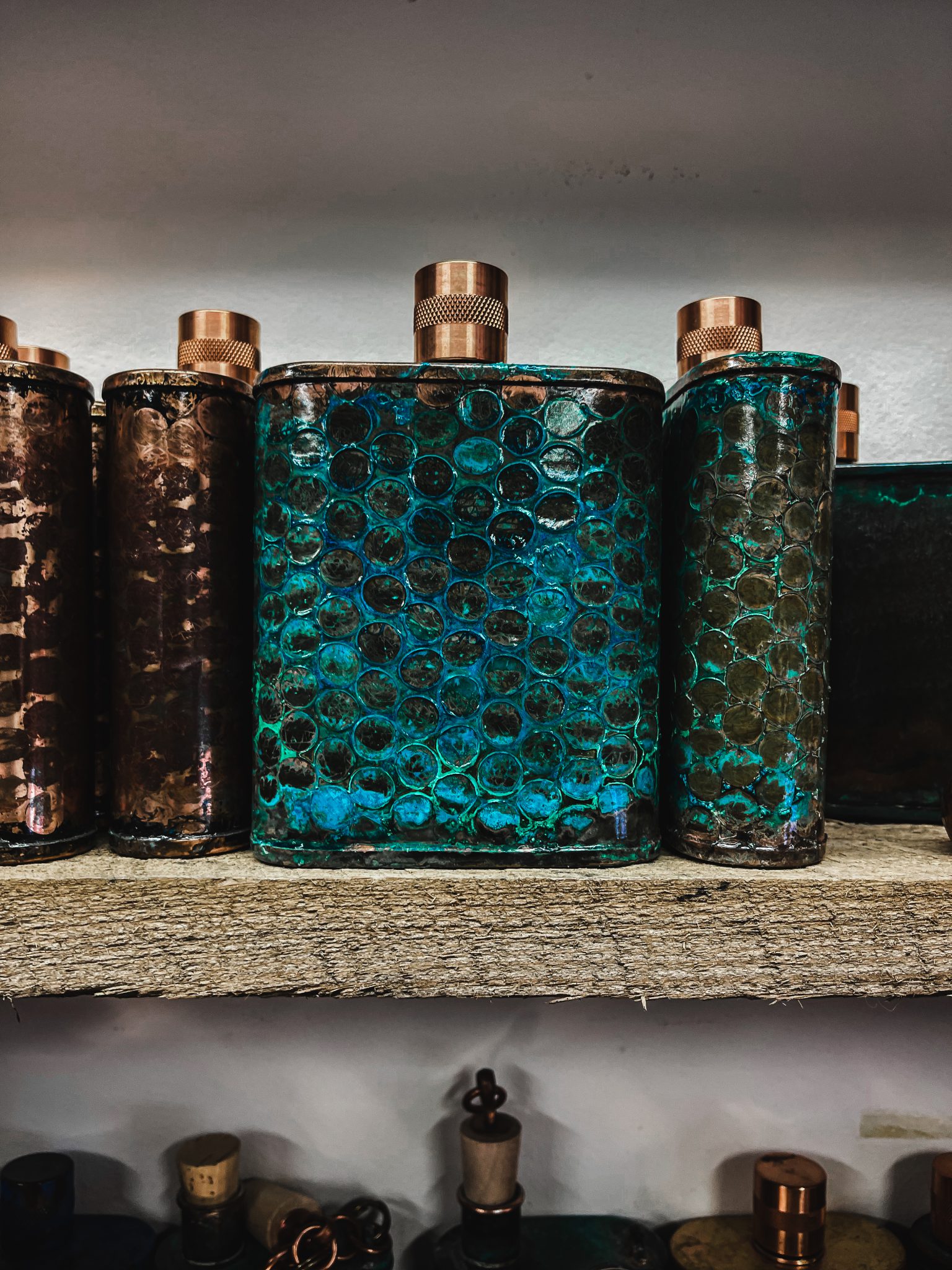 What is of most interest to the ordinary observer is his collection of flasks, which are all handmade and incredibly impressive. So much so that I had to buy one. The flask I took home was created with patina and then wrapped with bubble wrap to give it a fish scale appearance. For those new to the term, patina is a green or brown film on the surface of bronze or similar metals that's produced by oxidation over a long period.
Tower places enormous value on made-in-the-USA products, especially those made in Vermont.
"It's important for us to make everything here in our community if we can. We are losing craftsmanship everywhere. It's a very 'me now' society, and people feel tech will solve everything," Tower said. "We need to get back to teaching craftsmanship, not just buying products."
In the coming months, Fieldcraft Frontier will be launching its assortment of copper products with Tower's help. It will include a 'Frontier Flask,' copper mugs, and an EDC tray.
RELATED – GOEX Plant to Be Revived: American Black Powder Is Back in Business
---
Fieldcraft Frontier: Keeping a Legacy Alive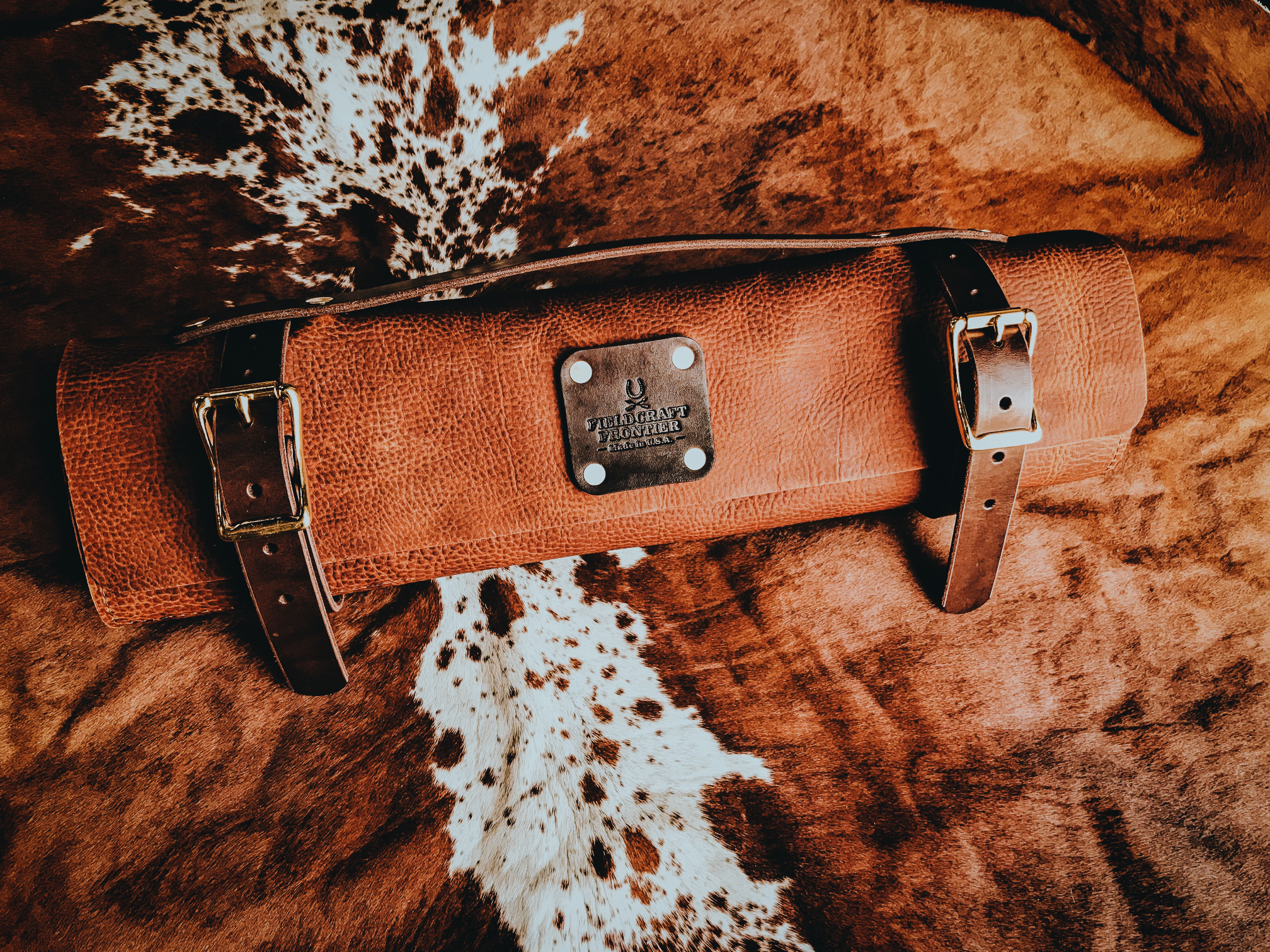 Speaking with Kenny, Kevin, and Liam makes me think about how handcrafted items impact my everyday life — the products I use in my home, on my person, or in my work.
As an equine athlete, I use a lot of handmade goods for my sport. Handcrafted items are made with purpose and strength and carry greater appreciation. My spurs, my bits, or my belts don't come off an assembly line or a conveyor belt. They are in someone's hands for hours, even days, and forged with purpose and intent. Those kinds of skills and hands built this country, and Fieldcraft Frontier is a chance to remember that.
You can follow Fieldcraft Frontier here to see all the latest new gear.
---
READ NEXT – What's Behind the Supposed 'Magic' of the 28-Gauge