There's something nostalgic about a fast-food fish sandwich, but the memory is often better than the reality. Excitement quickly turns to disappointment when you open up the wrapper and take that first bite of an oily, previously frozen, cardboard-like drive-thru version of a fish fillet that's been pumped with so many chemicals that it's practically embalmed.
While the golden arches and freckle-faced redhead are a welcomed sight after a long day on the road, there's no question we can do a better job in our own kitchens. Whether you go out and catch a pile of fish yourself or hit up the grocery store, making a fish sandwich couldn't be easier, and your version is guaranteed to taste better and to be better for you than the fast-food alternative.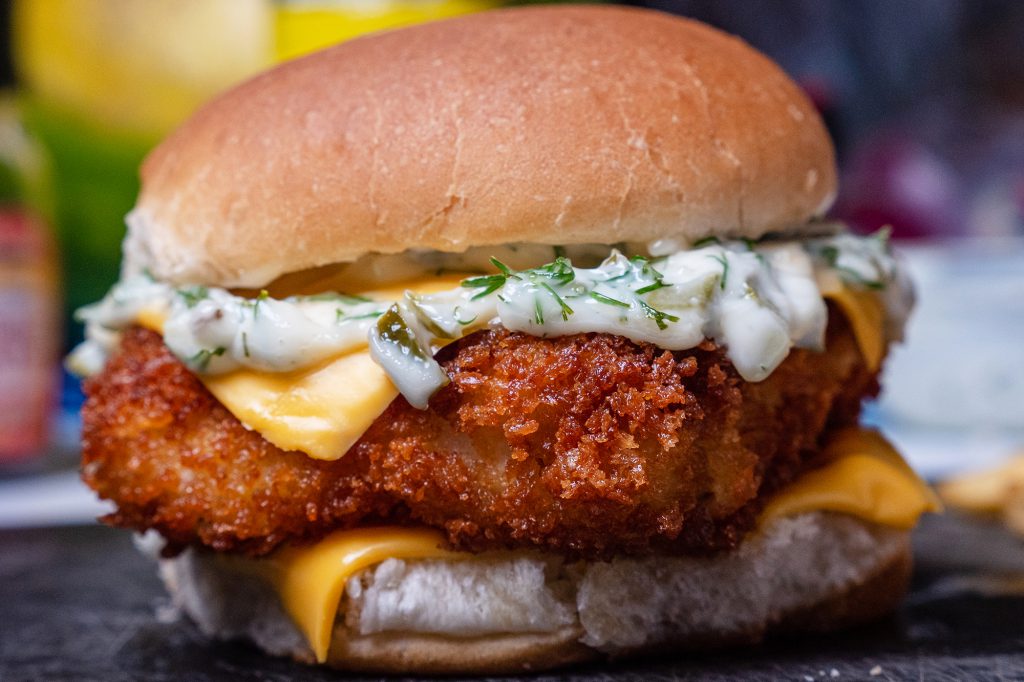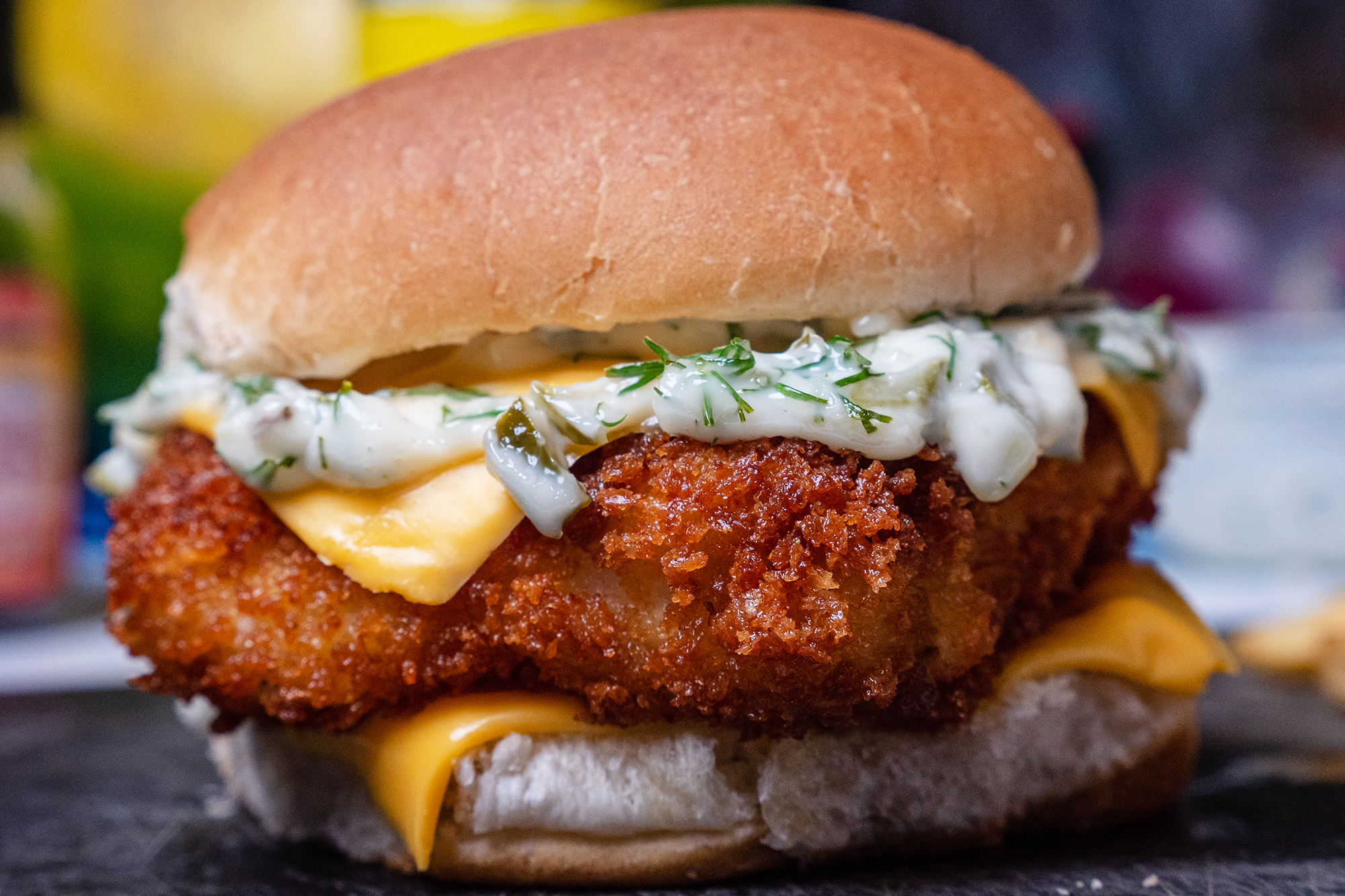 While fish like haddock and pollock are often used for this kind of sandwich, plenty of mild, white meat freshwater fish found in local ponds, lakes, and rivers work great. Consider panfish, bass, walleye, and catfish, which are all perfect for a fried-fish sandwich.
So the next time the kids ask to stop for fast-food after a long day of fishing, tell them there's better food at home, and then deliver on the promise with this awesome homemade Filet-O-Fish sandwich. I used catfish for this recipe, but as I said, any firm, white meated fish will do the trick. 
Ultimate Fish Sandwich Ingredients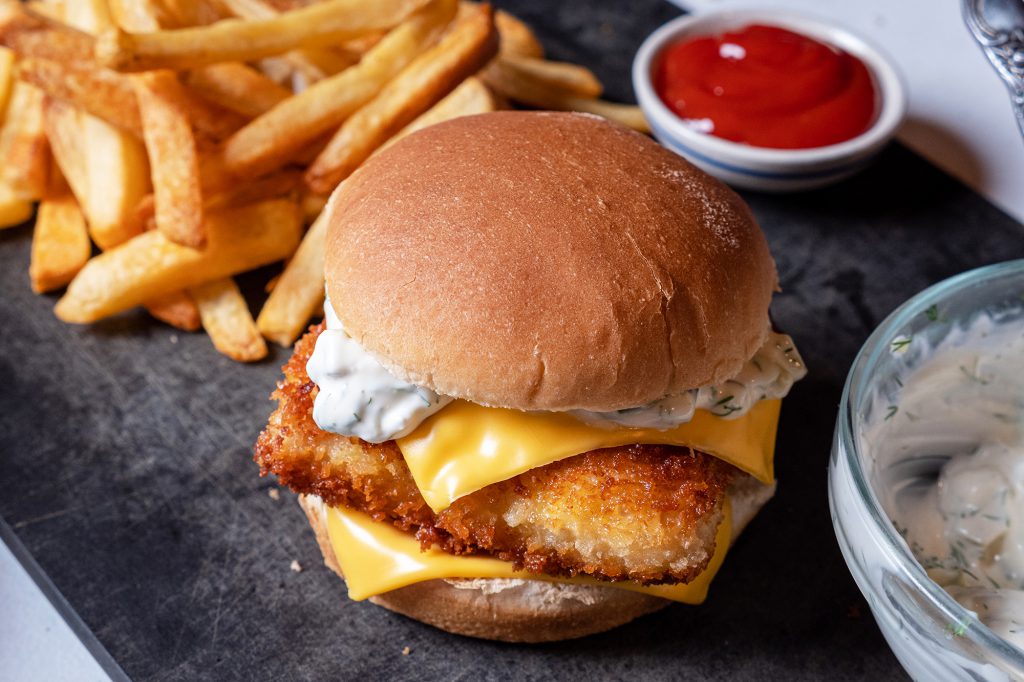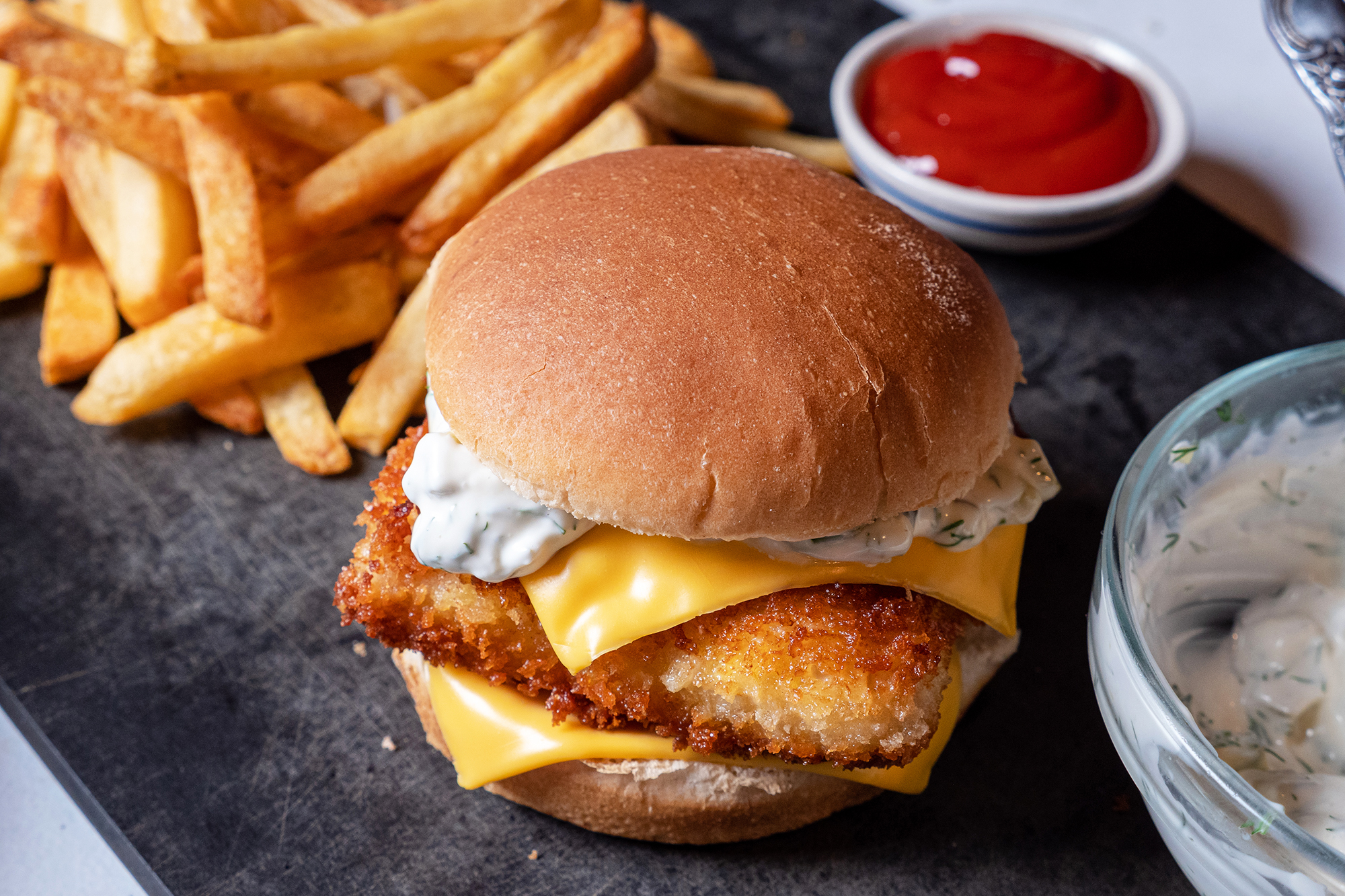 Fish Sandwich
4 ounce fish fillet
1 cup all-purpose flour
1 cup panko bread crumbs
3 eggs, beaten
1 teaspoon kosher salt
2 slices of American cheese
1 soft hamburger bun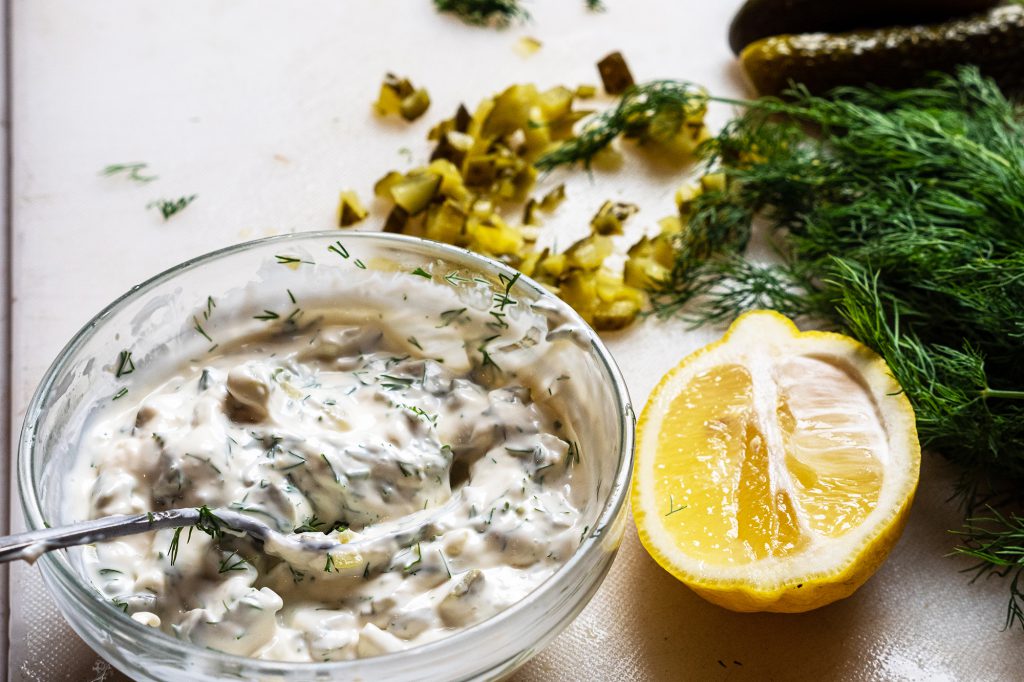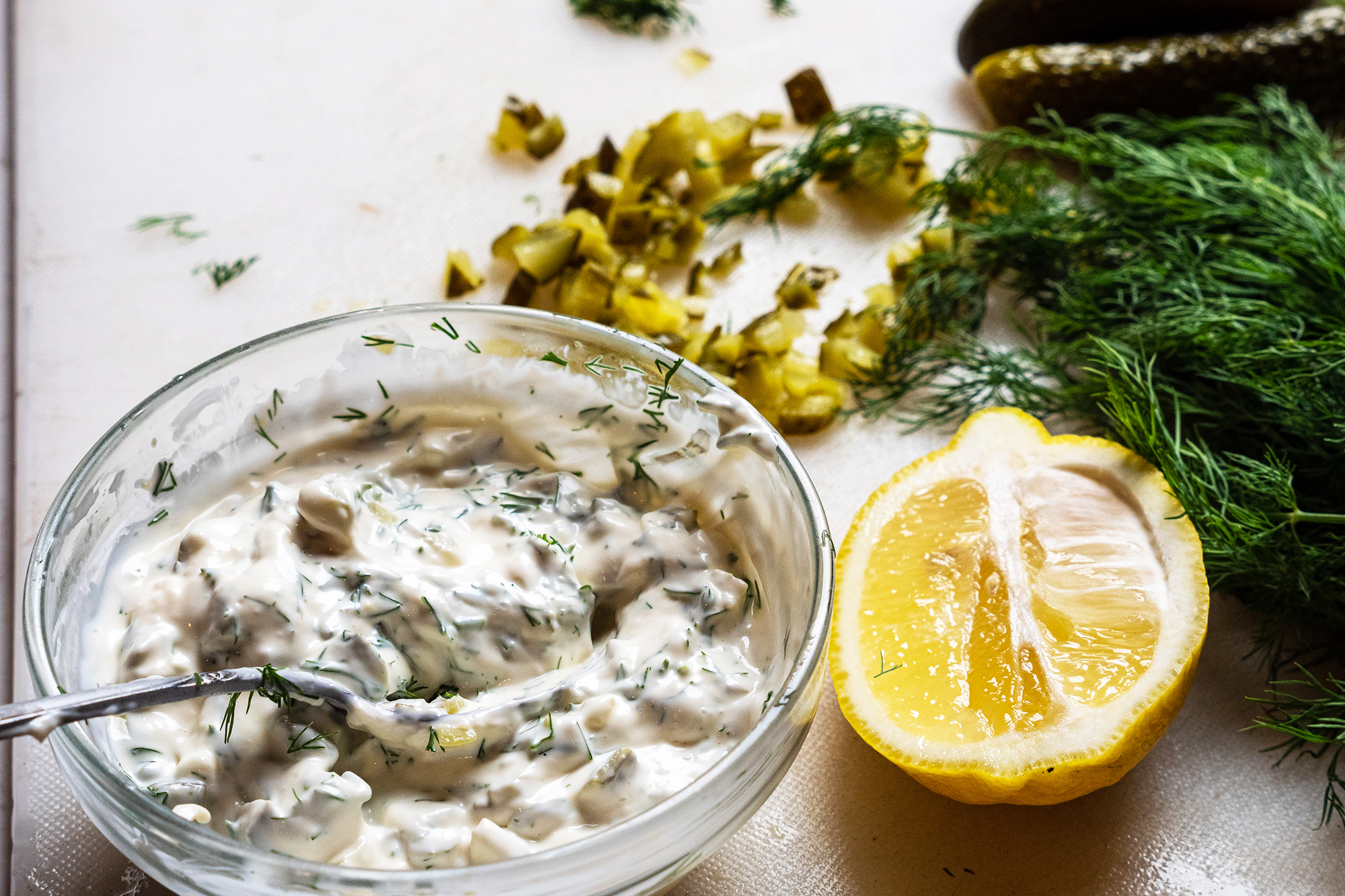 Tartar Sauce
1 tablespoon kosher pickles, diced small
1 tablespoon pickle brine
1 tablespoon dill, finely chopped
2 tablespoons mayonnaise
1/2 teaspoon kosher salt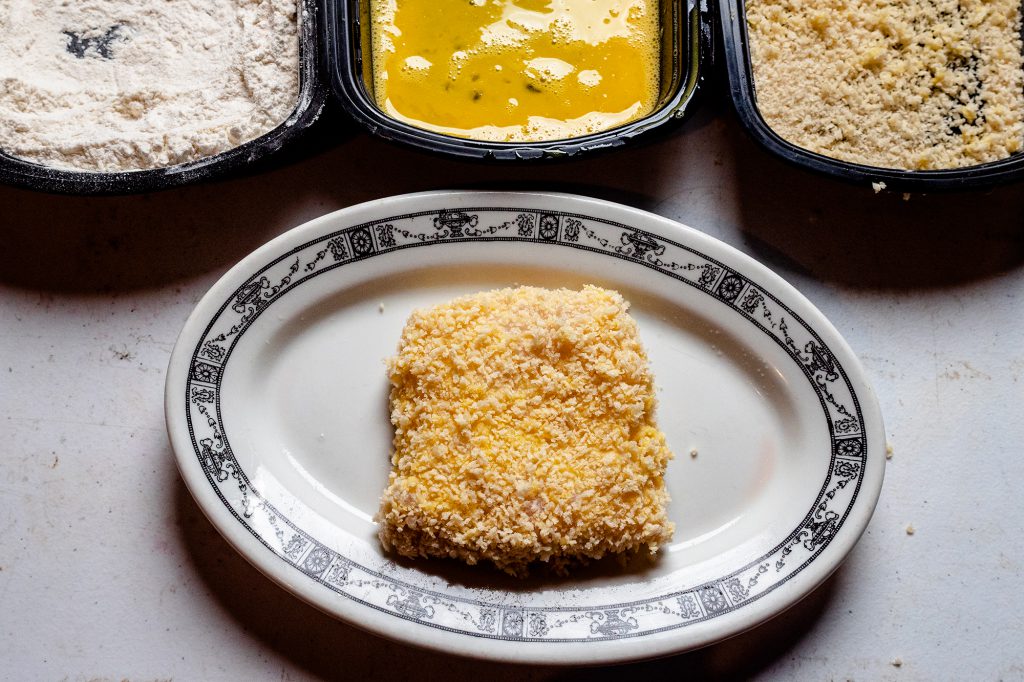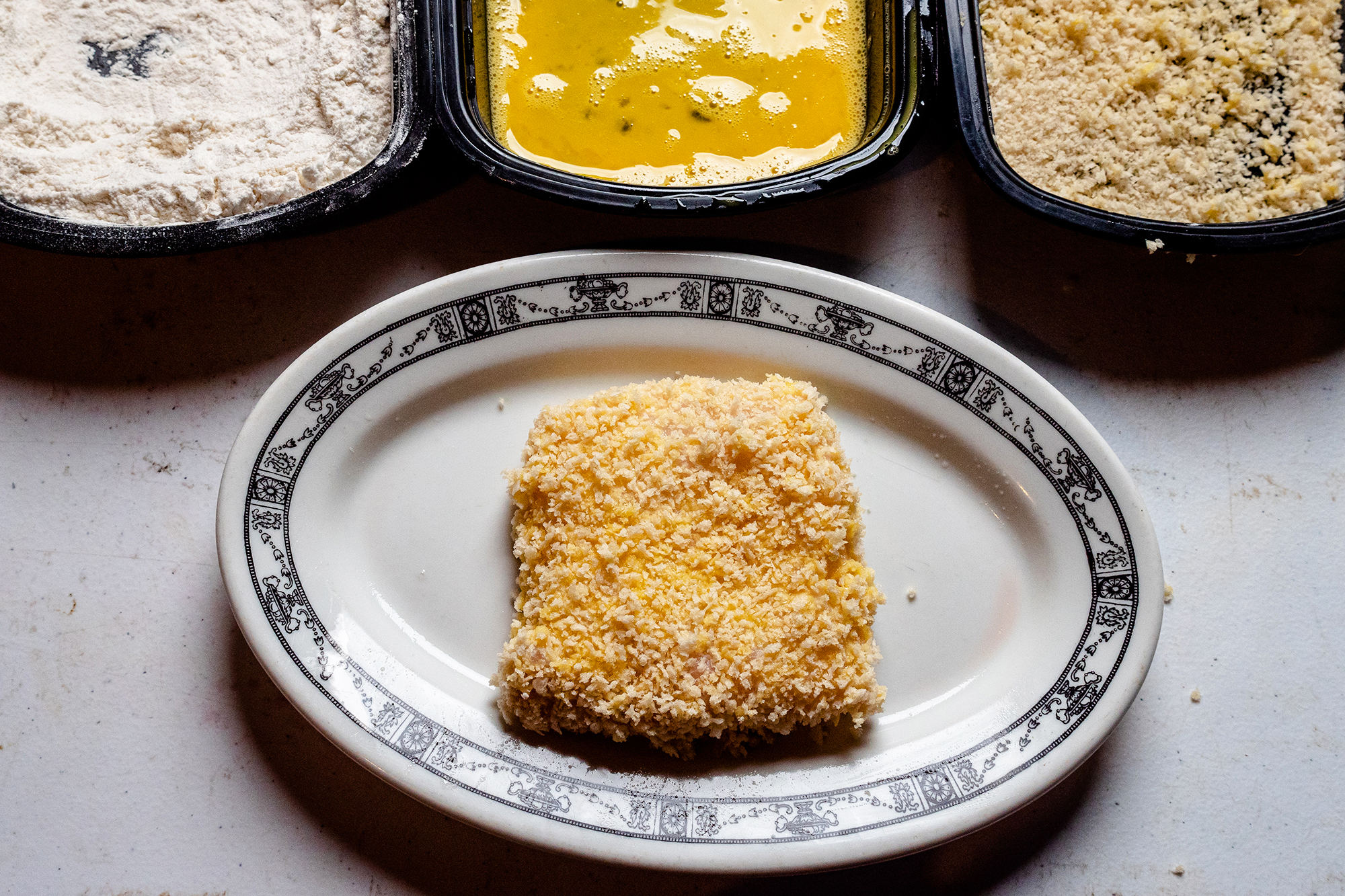 Directions: 
Preheat an oven to 350 degrees.
Clean the fish fillet and pat it dry. If possible, cut it into a square shape.
Make a dredging station with flour, egg wash, and panko bread crumbs. Mix one teaspoon of salt into the dredging flour.
Roll the fish fillet in the flour, making sure to cover the meat completely. 
Dip the fillet in the egg wash until it is coated, then roll the fillet in the panko bread crumbs to fully cover the meat. 
Add enough vegetable oil to cover the bottom of a saute pan, and heat on low for about two minutes. To test if the oil is ready, slightly wet your fingers with water and flick a few tiny droplets into the oil. If it sizzles and spits, it's ready. 
Gently place the breaded fillet in the oil and cook until it starts to brown. Flip the fish over and brown the other side. Once fully browned and cooked through (about two minutes), remove the fried fillet from the pan and set it on a paper towel. 
To make the tartar sauce: Dice a small kosher pickle and place it in a mixing bowl. Add a tablespoon of pickle brine, fresh chopped dill, two tablespoons of mayonnaise, and a pinch of salt, then mix everything together. 
Place a slice of cheese on both the top and bottom halves of a hamburger bun. Place the halves in a 350-degree oven until the bun is slightly toasted and the cheese has begun to melt. 
Place the fried fish fillet on the bottom bun, add a big scoop of tartar sauce, then the top of the bun, and serve with french fries and ketchup or cocktail sauce.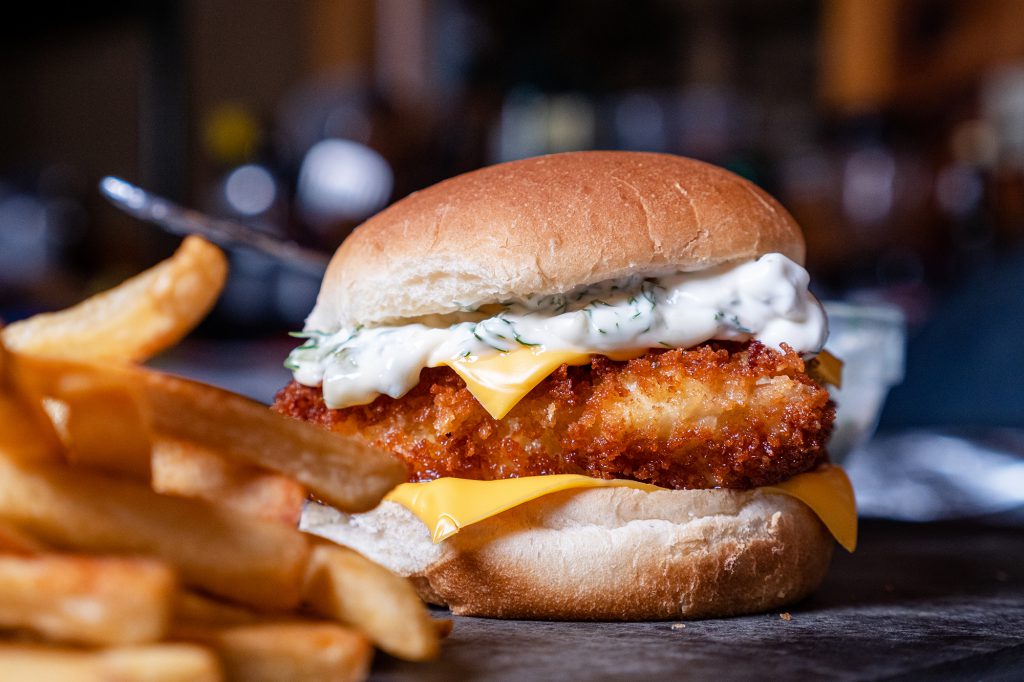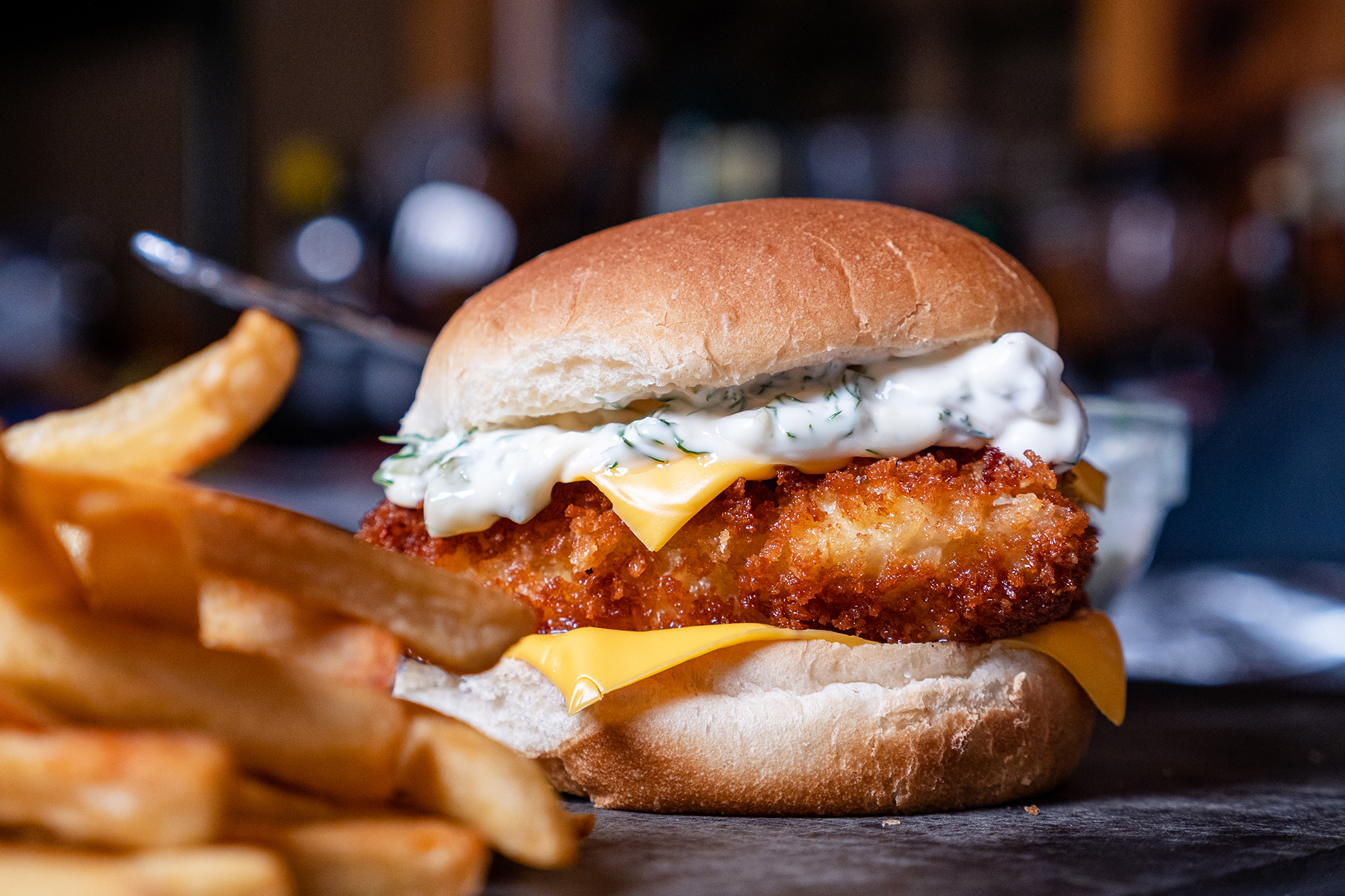 ---
A Time and Place
There's a time and place for fast-food fish sandwiches, but given a choice, the homemade version is simply better. Take it to the next level with fish you've caught and prepared yourself.
This simple recipe is a relatable way to introduce people to wild food and a great way to utilize fish from your local waters. The next time you're hankering for a fish sandwich, skip the drive-thru and hit the bass pond, then bust out this recipe and enjoy.
Read Next: The 5 Best Summer Barbecue Recipes That'll Punch You Right in the Mouth