This week, Giovanni Jesus Pirez joined a long list of meme-worthy Florida men arrested for colorful and sometimes bizarre activities. In Pirez's case, he got pinched with a boatful of illegal crustaceans, no valid fishing or boating credentials of any kind, and also for having an unrelated active warrant.
At around 2 a.m. on Aug. 17, officers Josh Stallings and Jessica Diaz of the Florida Fish and Wildlife Conservation Commission (FWC) noticed a blacked-out boat approaching the Caribbean Club boat ramp in Key Largo. The vessel did not have the required navigation lights and seemed to be attempting to dock on the down-low. 
The officers approached and questioned the boat's driver, later identified as Pirez, 35, of Hialeah, Florida, as he was about to back his boat trailer into the water. When they inspected his craft, the officers discovered an illegal stash of 39 spiny lobsters (aka rock lobsters), well over the state's six-lobster limit.
When most people think of Florida, they think of alligators, not lobsters, but Florida is home to a healthy population of Caribbean spiny lobsters, for which there are tightly regulated catch seasons.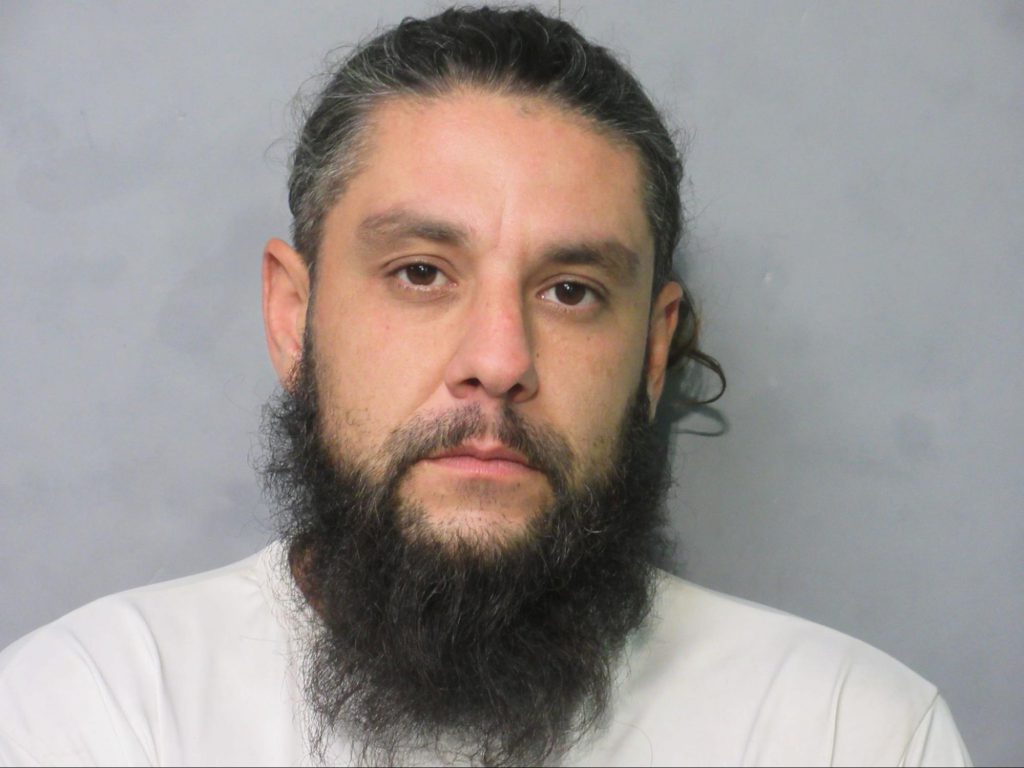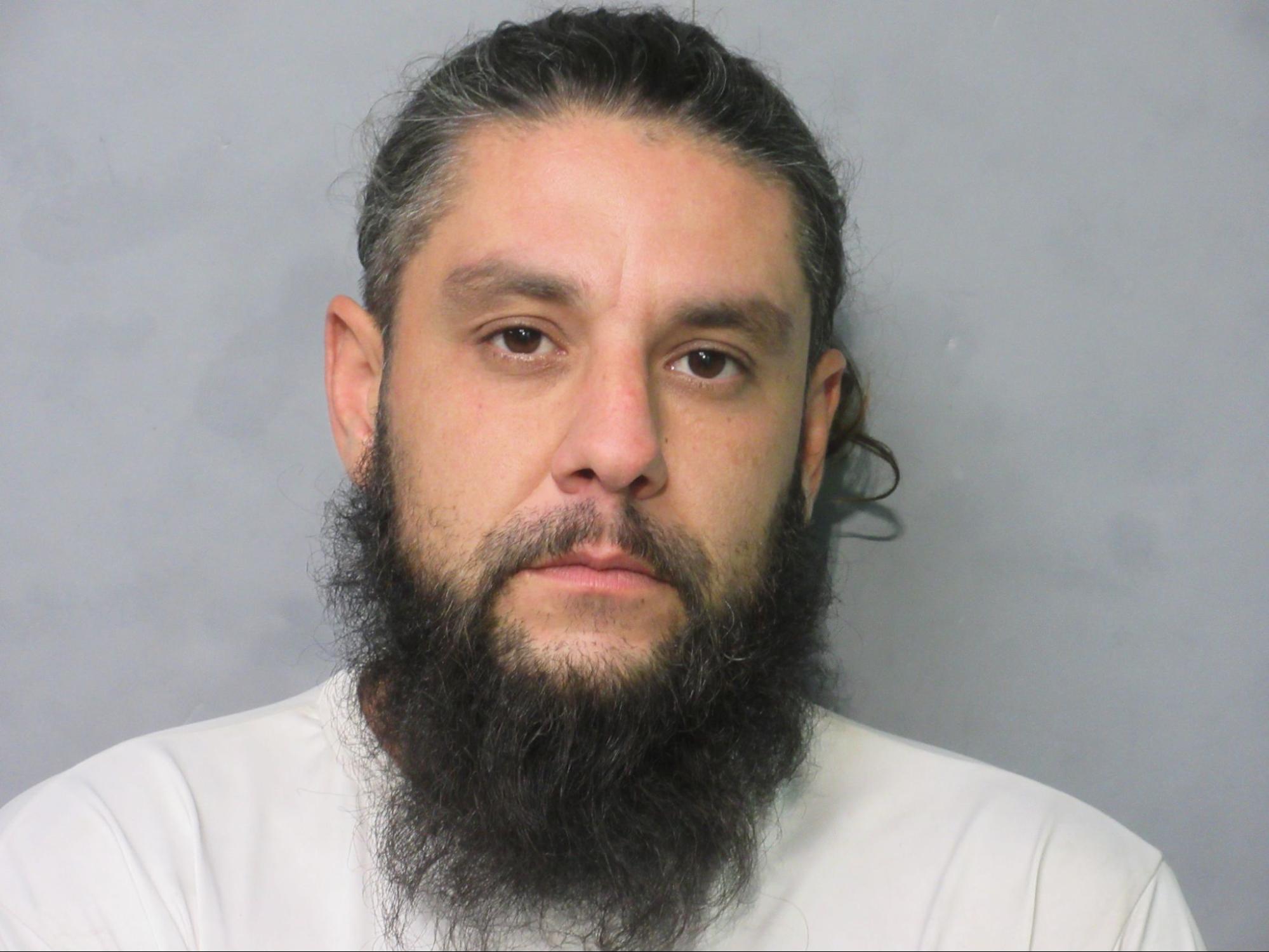 Pirez told the officers he was a commercial fisherman but could not prove his boat was registered as a commercial vessel. His boat also did not have any commercial numbers and was not displaying a commercial bully net number decal, according to the South Dade News Leader. Pirez could not provide any proper registration or credentials for his boat, and he also didn't have the required saltwater license and lobster permit. 
To top it off, it turned out Pirez had an active arrest warrant for failing to make multiple court appearances related to several traffic offenses in Miami-Dade County.
When officers examined the lobsters in Pirez's boat, they found 23 with carapaces less than 3 inches in length, which is considered undersized under state regulations. Spiny lobsters are measured from the forward edge to the rear edge of the carapace, excluding the tail. Possession of undersized lobsters is a misdemeanor offense in Florida, and bug hunters must have an appropriate measuring device in their possession at all times. 
The lobsters were photographed and returned to the water alive.
Pirez was taken into custody and now faces misdemeanor charges for possession of 33 over-the-limit spiny lobsters and for having no CN-BullyNet license number, no commercial vessel registration, no CN-numbers displayed on the vessel, and several other boating citations.
Spiny lobsters don't have big, beefy claws like the iconic Maine lobsters. Instead, their claws are practically non-existent and these Caribbean natives have longer, spinier antennae. 
The crustaceans prefer tropical and subtropical waters and often make their homes in the crevices and caverns of coral reefs and old shipwrecks. The warmer climate creates meat with a brinier flavor and firmer texture than the lobster tails that commonly grace surf-and-turf plates at seafood restaurants outside the Southeast.
Since its claws are so small, a spiny lobster's primary defense is sheer speed. When threatened, they use their tails to quickly propel themselves backward with surprising agility. 
Recreational lobster trapping is illegal in Florida, so those who crave these delicious crustaceans must dive or use a bully net to catch them. Lobster divers, or "bug hunters," use tickle sticks to coax the nocturnal creatures from their daylight hiding places. Since spiny lobsters share habitats with several shark species, diving for them often involves some serious risk.
Most bug hunters prefer to go after them at night with a bully net: a pole with a basket-shaped net set at a 90-degree angle to the pole. Bully netting is done in shallow water, usually from the safety of a boat, and spotlights are used to locate the lobsters as they venture out into the open to hunt down their own dinners.
Florida has two recreational lobster seasons: the Mini Sport Season, which is always the last Wednesday and Thursday of July, and the Regular Spiny Lobster Season, which runs from Aug. 6 through March 31.
To protect the health and future of the species, the FWC heavily regulates the spiny lobster harvest through strict harvesting seasons, license requirements, catch limits, and size restrictions.
Lobster-related arrests are not uncommon in South Florida. In early July, Thanh Doan, 47, of Miami, was arrested after he was found hiding in the bushes with 27 out-of-season lobsters, 16 of which fell short of the legal size limit.  
Out-of-season lobster hunters face penalties of up to 60 days in jail and fines up to $500 for first-time violators.
Read Next: Surf Fishing Starter Kit: North Carolina's OBX and Beyond