Have you wanted to get into hunting but didn't have anyone to take you growing up? Did you hunt a few times in your early years with friends and family but became overwhelmed by the unending number of questions, such as What camouflage do I buy? Do I need a treestand? Where do I put it? Shotgun, rifle, or bow? How do I process an animal once it's dead and on the ground? 
Enter the Hunter Recruitment Project, or HRP. 
A group of friends and I started this project — a movement, we hope — in west Georgia after meeting many talented and successful adults who wanted to get into hunting but didn't know how. The HRP is designed to answer all the questions that come up in an experience-based weekend. We hunt and learn together.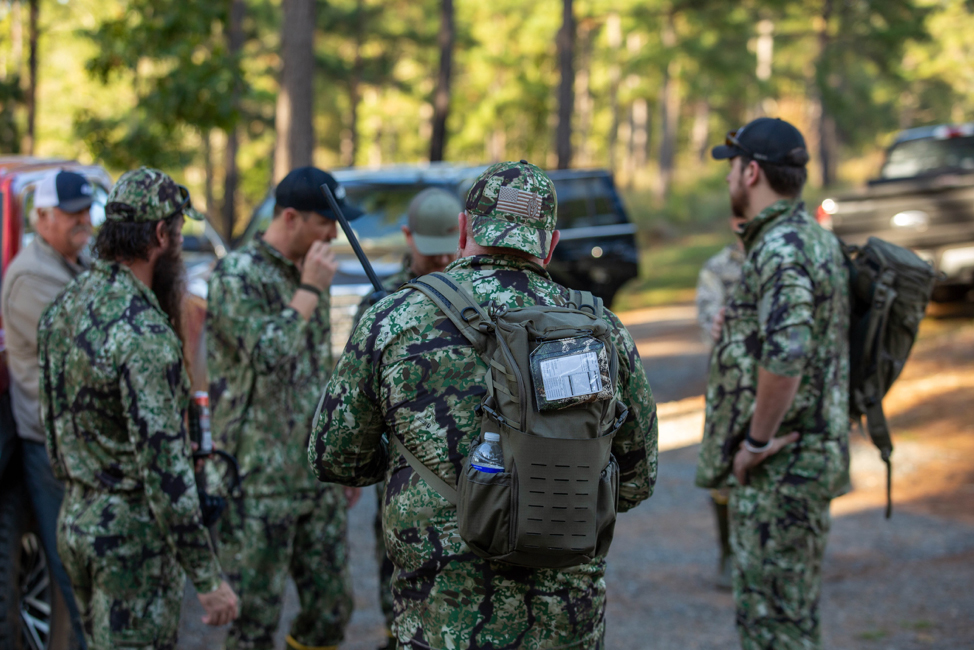 In our program, each new hunter is paired with a mentor. While sitting in the stand mornings and evenings, the mentor and student have plenty of time to discuss all the new hunter questions, while also going over the fundamentals of how deer move and, ultimately, when and how to take the shot. When not in the stand, we have tailored group activities like rifle and scope setup, long-range shooting, and animal processing that teach hunting, shooting, and game prep skills. Every HRP weekend is different, depending on the mentors and where their expertise lies. 
The first HRP event happened on the third weekend of October, and it was a resounding success. All the new adult hunters, who ranged in age from 31 to 45, shot, field-dressed, and butchered their own animal.  
One student, Nichole Scaraglino, had zero experience with hunting. Her interest came from a desire for free-range wild protein to supplement her lifestyle of high-level fitness, health, and wellness. On the last evening, with the sun tracking low on the horizon, Scaraglino dodged mosquitos in a box blind with her mentor, Baker Leavitt, who is also a business developer at Black Rifle Coffee Company. She had been hunting her tail off without any luck, and then — just like that — it happened. A mature whitetail doe made her way into the food plot. Scaraglino took a moment to settle behind her borrowed rifle, and then she shot. The big doe dropped in her tracks — a painless, instant kill.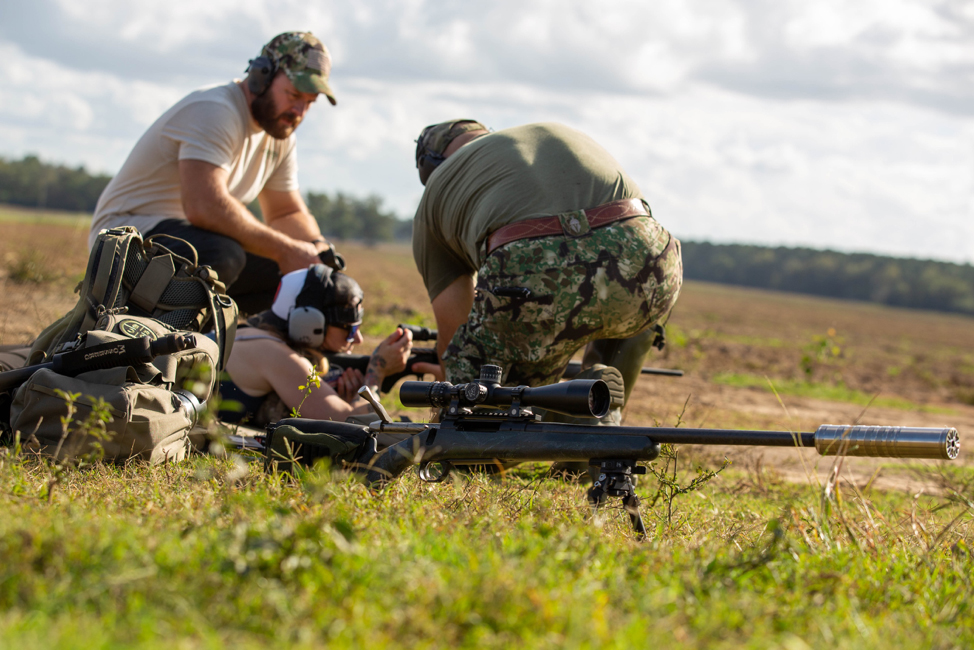 "I never understood this particular tradition but get it now," she said. "It was a strange mix of emotions and comfort, as the only female amongst 13 men here this weekend, to know that these emotions were shared. There is respect. This feeling of respect, for the deer and for the other hunters." 
However, to truly create a self-identified lifelong hunter, it takes more than one weekend in the woods. 
To that end, HRP events are packed with broadening activities such as Tactical Combat Casualty Care, taught that first weekend by Tyr Symank, the charitable giving manager at Black Rifle Coffee Company and a former US Army Special Forces medic. These skills can be lifesaving in the event of an accident when you're spending time outside with guns, sharp objects, and in a deer stand 20-plus feet off the ground.
We also hosted a class on breaking down the game and cooking a deer ham over coals. Michael Hyle, a retired professional baseball player who has spent the majority of deer season in a tree during the last 20 years, gave lessons on how to hang a lock-on stand safely. Terry Houin, a retired sniper with the US Navy SEALs, taught a section on shooting.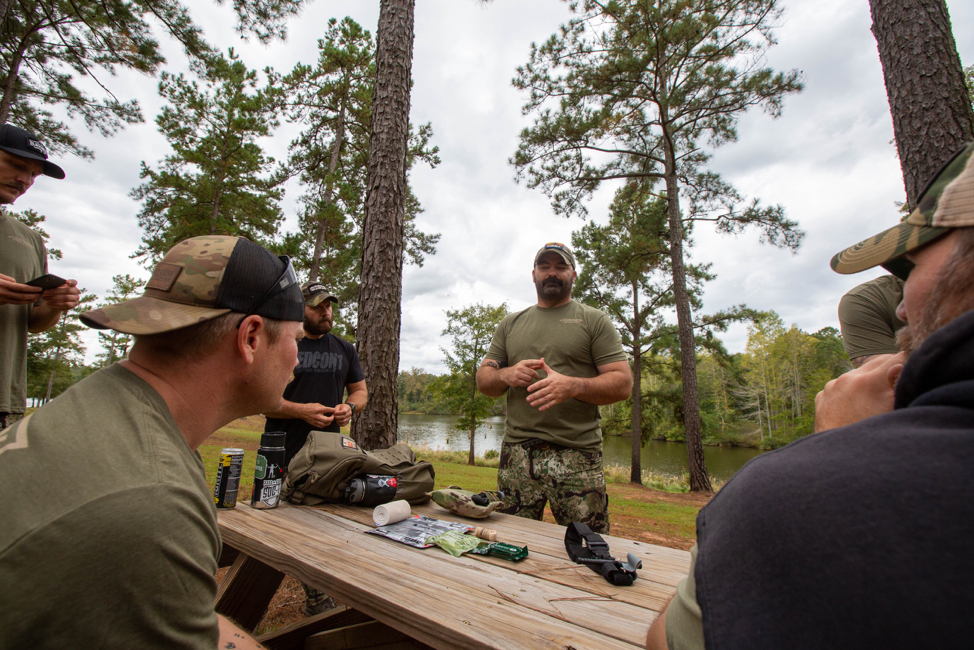 Reactivating hunters can be as important as starting new ones. 
Lucas O'Hara hadn't gotten into a treestand since he was 13 years old. His grandfather initially took him on his first hunt, and those memories triggered an unforgettable and surreal emotional response 19 years later.
"This was a truly life-changing weekend for me," he said. 
While there are many fantastic youth programs, there's a movement afoot to get adult new hunters activated and reactivated. Adults have discretionary income, their own transportation, and, most importantly, the authority in their lives to decide how they want to live. As new hunters in their 20s and 30s begin their own families, the exponential effect can further help develop new hunters across the country — something that can't happen fast enough.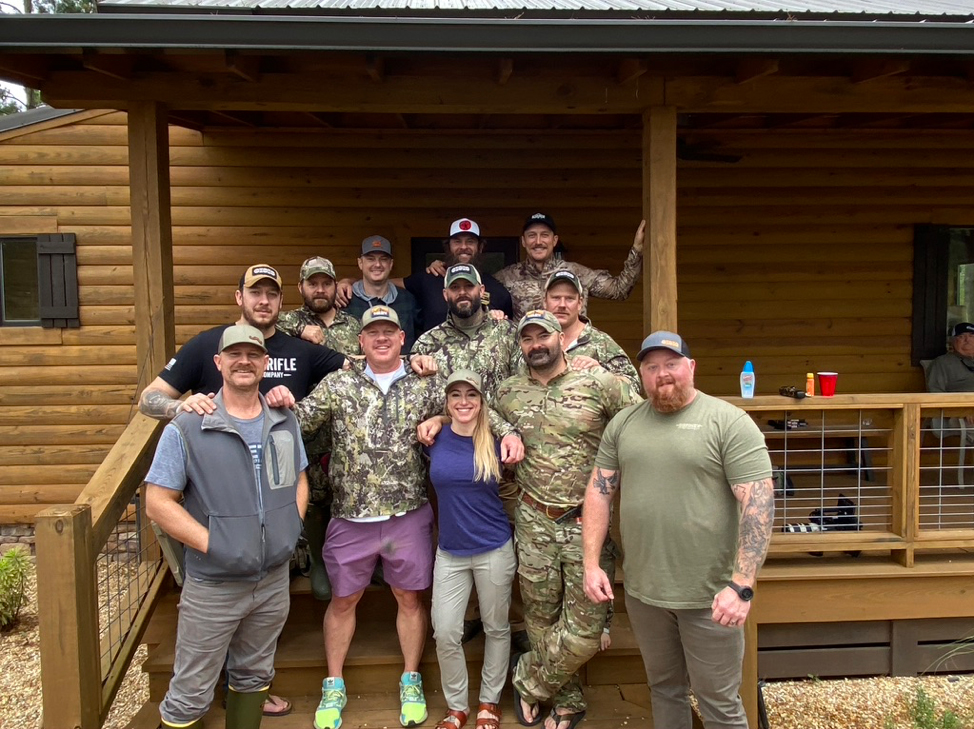 With less than 5% of Americans identifying as hunters, we have an inconceivable shortage already. A vast majority of the conservation funding for everything from wildlife and endangered species management to preservation of public lands and waters comes from hunters and the dollars they spend on tags, licenses, and donations. Of the hunters we do have, many are aging out. The vast majority of hunters are baby boomers. We are losing, on average, between 6% and 9% of hunters annually. 
Point blank, if we don't recruit and establish a substantial number of new hunters in the near term, we will have a significant falloff of the funding available for wildlife conservation. This will not only transition decision-making power away from the hunting public to policymakers, but it could also have a wide network of negative consequences on everything from Second Amendment rights to the sanctity of public lands.  
The new Hunter Recruitment Project is one small group so far, but together we can make a difference. For veteran hunters, nothing is more rewarding than helping a new hunter kill and process their first game animal, joining our ancient fraternity. Mentor Michael Hyle said it best the morning after the students left camp: "Guys, I honestly had more fun taking these other people hunting than I've ever had hunting by myself."
To find out more about HRP, follow us on Instagram, or email HunterRecruitmentProject@gmail.com to sign up for a weekend hunt or to volunteer as a mentor.