The second chapter of our cast 'n' blast adventure (check out Part 1 here) follows Free Range American editor Mike Shea through Hawaii as he does a little bacon harvesting followed by some epic spearfishing in some truly heavenly blue waters. 
Hunting guide and spearfishing world champion Justin Lee shares some of his personal back story as a third-generation Hawaii bowhunter and gives us a glimpse into just how ingrained bowhunting is in his personality before taking Josh Skovlund of Black Rifle Coffee's The Forward Observer magazine on his first hog hunt. Lee brings his young daughter along, ensuring yet another generation of his family is inducted early into the world of bowhunting.
The feral pigs running around Hawaii today are non-native. They were brought to the island chain by two different peoples, and they've been a pain in the balls almost from the beginning.
In the fourth century, Polynesian sailors brought the first pigs on voyages from the Society and the Marquesas Islands. They were likely smaller animals than what are found on the islands today, but their genetics go back to the Eurasian wild boar.
These pigs became an important traditional Hawaiian food source, and they were carefully controlled so they wouldn't roam free and destroy the taro and sweet potato crops. This was relatively easy, because at the time, the pigs were largely dependent on humans for survival and couldn't find abundant enough food sources to do so on their own in the wild. Non-native fruits like mangos and guavas were later introduced to the islands and changed all that.
The second round of pigs was brought to the islands by Capt. James Cook in 1778, who first landed on the Big Island not far from where Shea and Lee do their hunting.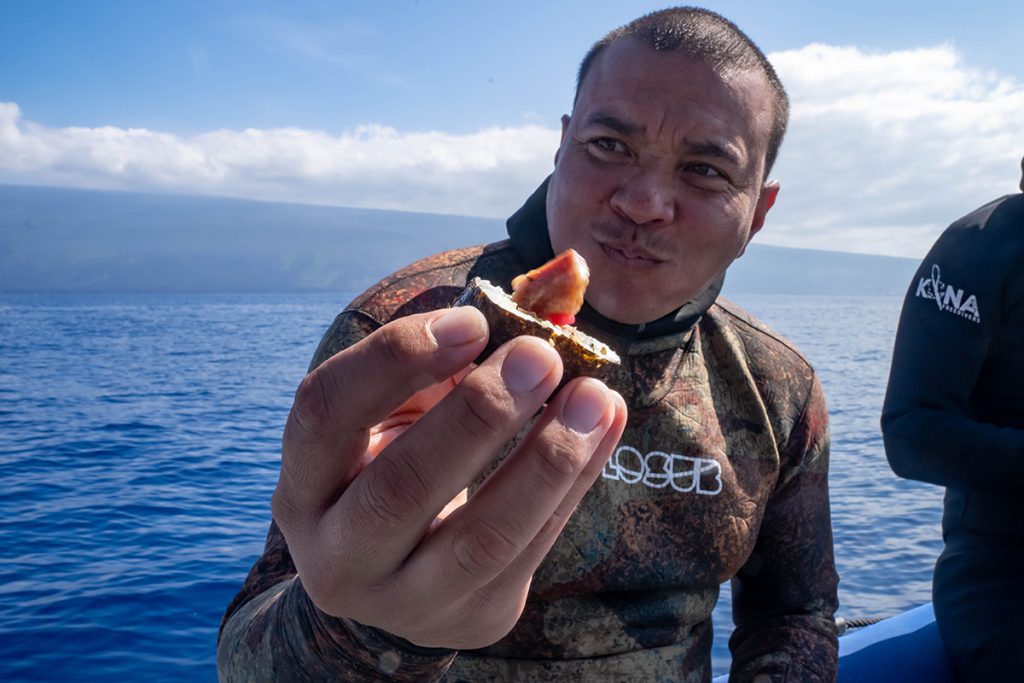 In 1785, Cook noted in his journal that the pigs in the village he visited were "small in size, black in color, weighing 50-60 pounds." Cook later brought European breeds that were released into the wild on purpose to make the Polynesian breeds bigger. This is why the original Polynesian breed of pig is no longer evident.
Today, feral pigs are on all of Hawaii's main islands, except Lana'i — and they're everywhere. They destroy the Oahu dry forest by constantly grazing on the forest floor, which they churn up to get at plant roots and worms. They also cause soil erosion and compaction, which hinders new plant growth.
The pigs also hollow out tree ferns while searching for food, which then act as water collectors, allowing mosquitos to breed rapidly, which spreads disease. Plus, in addition to messing with native plants, the pigs quickly spread non-native plants by carrying their seeds on their fur and in their scat.
After Skovlund does some good work by making sure there's one fewer pig on the Big Island, Shea follows suit by crawling close for a perfect broadside shot on a nice sow.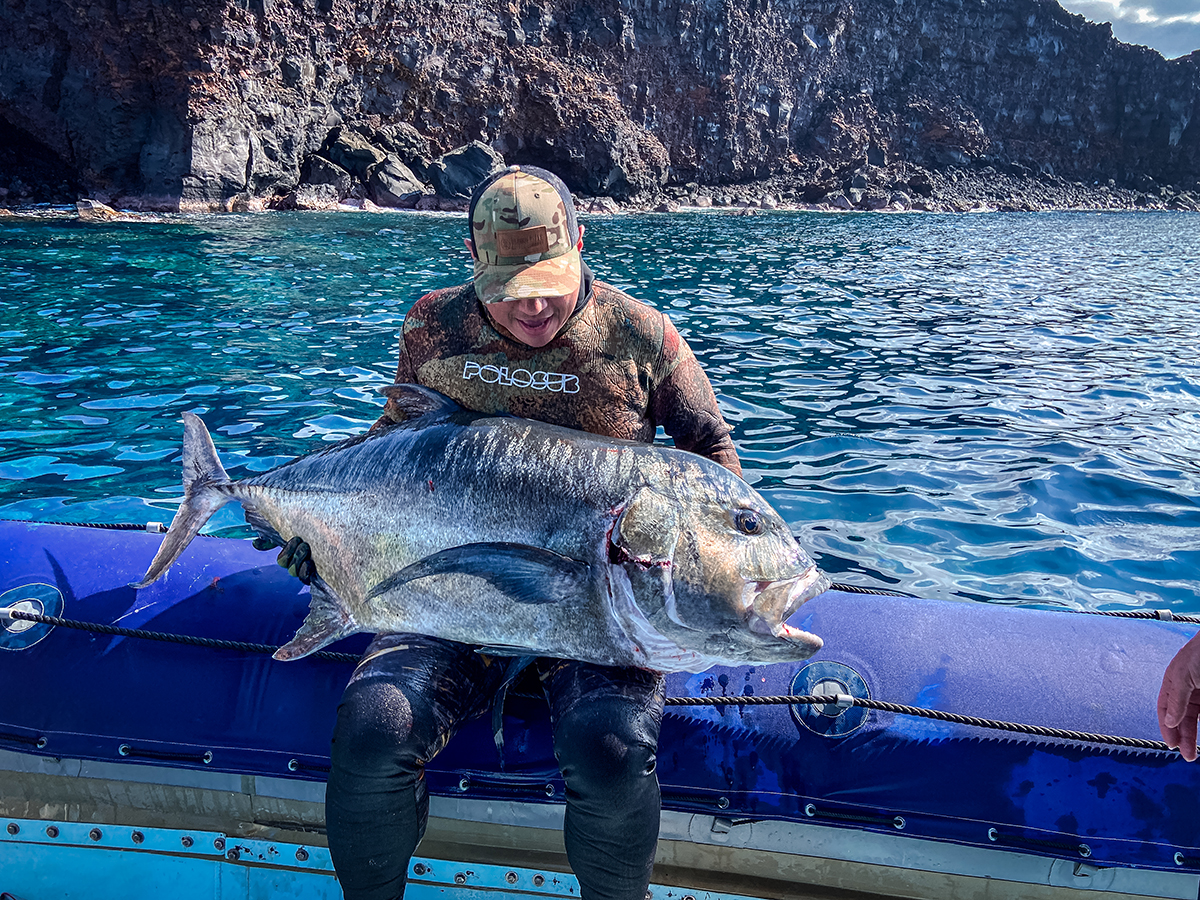 After that, Lee shows off the other thing he's incredibly good at: spearfishing. On the impossibly blue water off the coast, he goes deep and sticks a 55- to 60-pound giant trevally.
"This is the king of the reef. We call them ulua aukea, but this is the king right here," Lee says. "If you're not intimidating to them, they're going to come check you out. But as soon as you start to make aggressive moves toward them, or you act uncool in the water, they freak out. So I just laid as still as I could."
The tropical giant trevally is also known as the giant kingfish and can grow up to 175 pounds. In addition to being good eating, it's also a hell of a hunter in its own right. It hunts alone or in groups and is known to shadow monk seals and pick off their escaping prey. Sometimes they do the same thing with sharks — a fish avoids the shark and runs right into the giant trevally. They've even been seen using organized group strategies to hunt birds on the water's surface.
"This is a good size. We'll get some good ol' smoked fish, sausages. This is some good eats right here," Lee says once the impressive fish is hauled on board.
What a great way to end an amazing hunting and fishing adventure in paradise.
---
READ NEXT – Rooster Fish: Get Tropical and Be Ready for a Fight