The sun doesn't set here until about an hour before midnight, so the US Coast Guard rescuers knew they could pull off the mission in daylight.
"Now put the ready 60 on the line! Put the ready 60 on the line!" the pager blared shortly after 9 p.m. on Thursday, July 14.
It was a dispatch from Alaska Patrol Lt. Cmdr. Robby Chavez warning the scrambling MH-60T Jayhawk helicopter aircrew that there was a sick 13-year-old boy stuck on Afognak Island, roughly 30 nautical miles north of Kodiak.
By 9:20 p.m., they were rushing north over the Narrow Strait to what the crew's flight mechanic, Avionics Electrical Technician 2nd Class Jason Frayne, called a "really big hunting island" where a bear mauled a US Navy SEAL "a few years ago."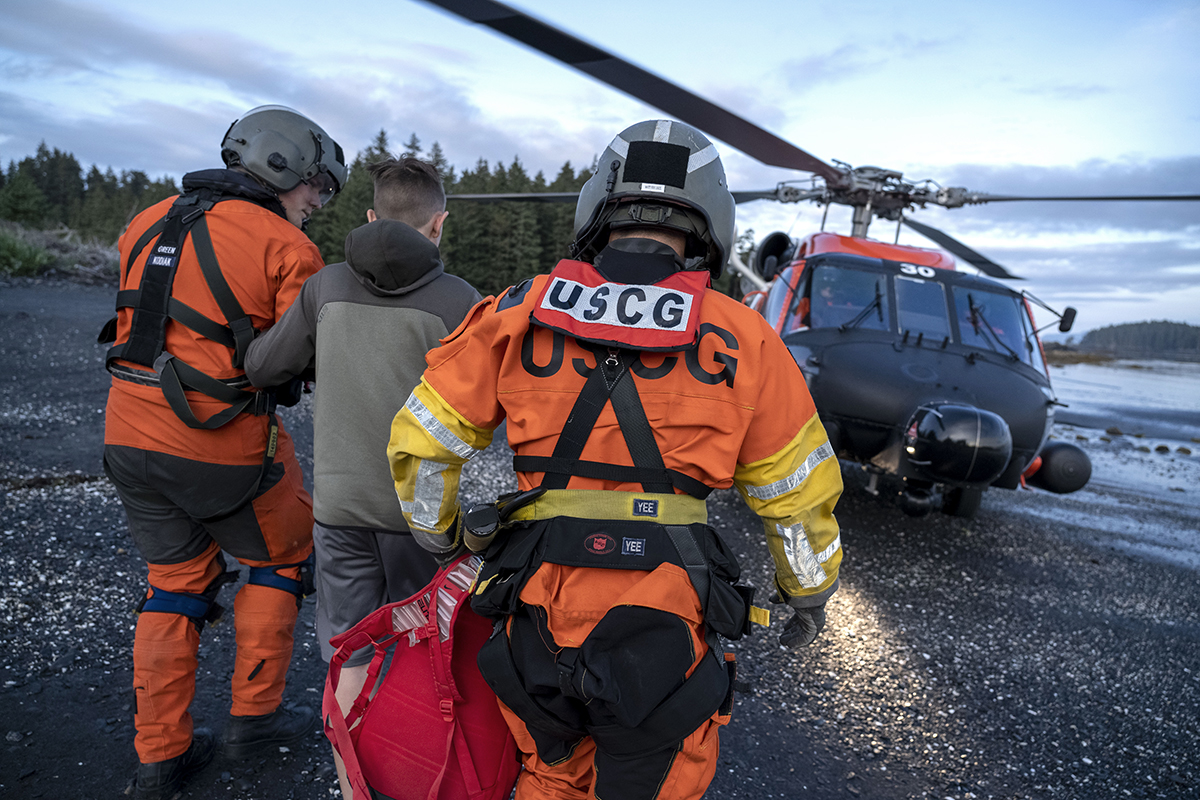 Frayne, the crew's elite rescue swimmer, Aviation Survival Technician 1st Class Matt Yee, and their lieutenant commander pilots — Kate Dacimo and Eric Stoekler — learned the boy had begun experiencing chest pains after a meal at a summer camp there.
Ten minutes later, the helicopter wheeled above Womens Bay and began landing.
"Especially a kid with a heart problem, it's definitely something that we don't want to take our sweet time getting to," Yee later told Coffee or Die Magazine.
There are tradeoffs with rescues off the coast of Alaska. If it's a long flight to a remote location, crews can learn more about what they're likely to see when they get there. But short missions like the trip to Afognak Island mean they're reacting to the situation seconds after touching down.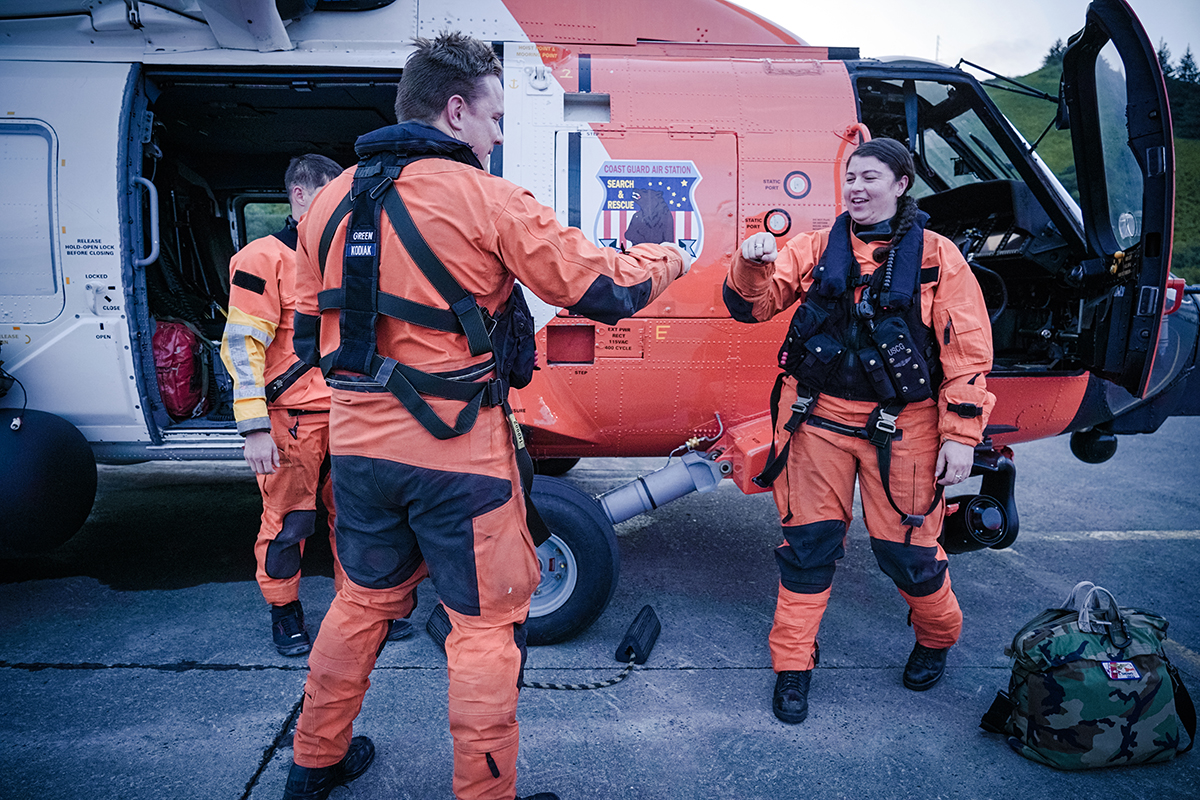 On Thursday, the camp leaders were waiting with a boy draped in a blanket. He was upright and able to talk to the crew, which were great signs. Because the aircrew didn't need to freefall the swimmer or hoist him down, Yee decided he and Frayne could walk the teen to the helicopter, which the pilots kept running for a quick takeoff.
"We were glad he was able to walk with us. He seemed in good spirits." Yee said, adding that the boy had suffered similar pains in the past, which "made me a little more confident."
Back at the air station, the helicopter was met by a pair of federal civilian employees from US Coast Guard Fire and Rescue Kodiak Island, Capt. Marcus Stewart and Kellie Estes, a firefighter and emergency medical technician. And following behind them were the station's Engine 46 and the Kodiak Fire Department's Medic-1 ambulance, which would speed the boy to the nearby hospital.
"I think mostly he just needed to get to a doctor and get seen by a doctor to make sure that things are still going normal," Yee said. "He was obviously in pain and uncomfortable. But nothing seemed like he was sort of an immediate threat of having a heart attack."
Yee, 32, told Coffee or Die it was a smooth and quick mission with a great outcome. The Santa Maria, California, native has been at Kodiak for about a year, following a stint at US Coast Guard Air Station Borinquen in Puerto Rico.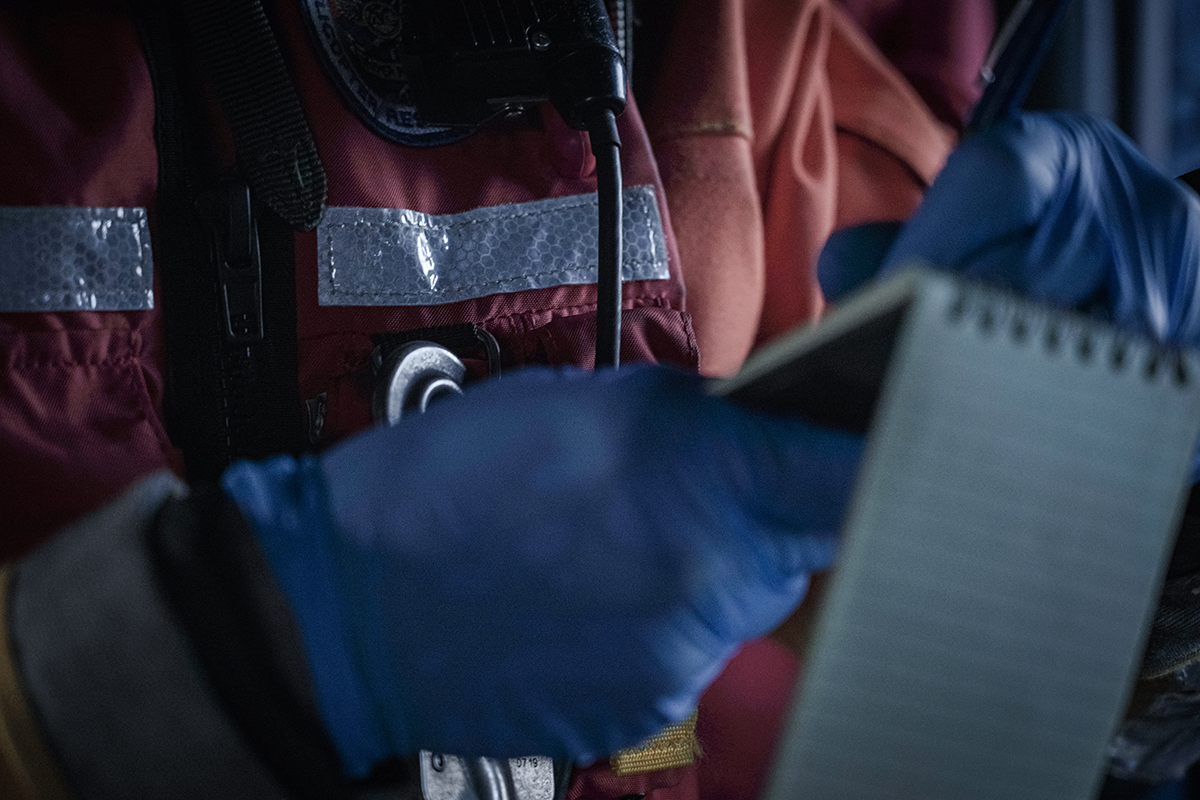 The rescue crew is an interesting bunch.
Lt. Cmdr. Dacimo came to Kodiak with her Shiloh shepherd, Logan. The dog didn't like the ferry, but he seems to dig the 70 miles-long island now that he's here.
Frayne, 28, arrived in the US in 2009. He'd grown up as a US citizen in Zimbabwe, where his paternal grandparents were missionaries.
"I love the US. And I was like, 'Man, I want to get a job. I want to serve the people.' And then I just kind of fell into this," he told Coffee or Die.
He wants to make the maritime service his career, and he doesn't mind if the US Coast Guard keeps him in Kodiak.
"I want to stay here forever," said Frayne, who also served a tour in Astoria, Oregon.
---
READ NEXT – Alaska Plane Crash: Helicopter Rescues 2 From Island Ruled by Bears