It's one thing to rush to rescue a downed plane. It's another when the rescue subjects were downed in an Alaska plane crash onto an island ruled by big bears.
"We know of Montague Island as a spot where they bring like some of the more troubled bears in the state," US Coast Guard rescue helicopter pilot Lt. Ian Erickson told Coffee or Die Magazine. "That was something in the back of our minds. If there are so many bears, that's going to be a problem for these folks."
US Coast Guard Sector Anchorage watchstanders received an emergency inReach satellite phone call at 4:15 p.m. on Tuesday, July 5, from a passenger who survived a Piper P-18 Super Cub crash on Montague Island.
Sprawling across 305 square miles in the Gulf of Alaska, Montague Island guards the mouth of Prince William Sound. The second-largest uninhabited island in the US, it's home to dozens of what some people call brown bears and others term "grizzlies."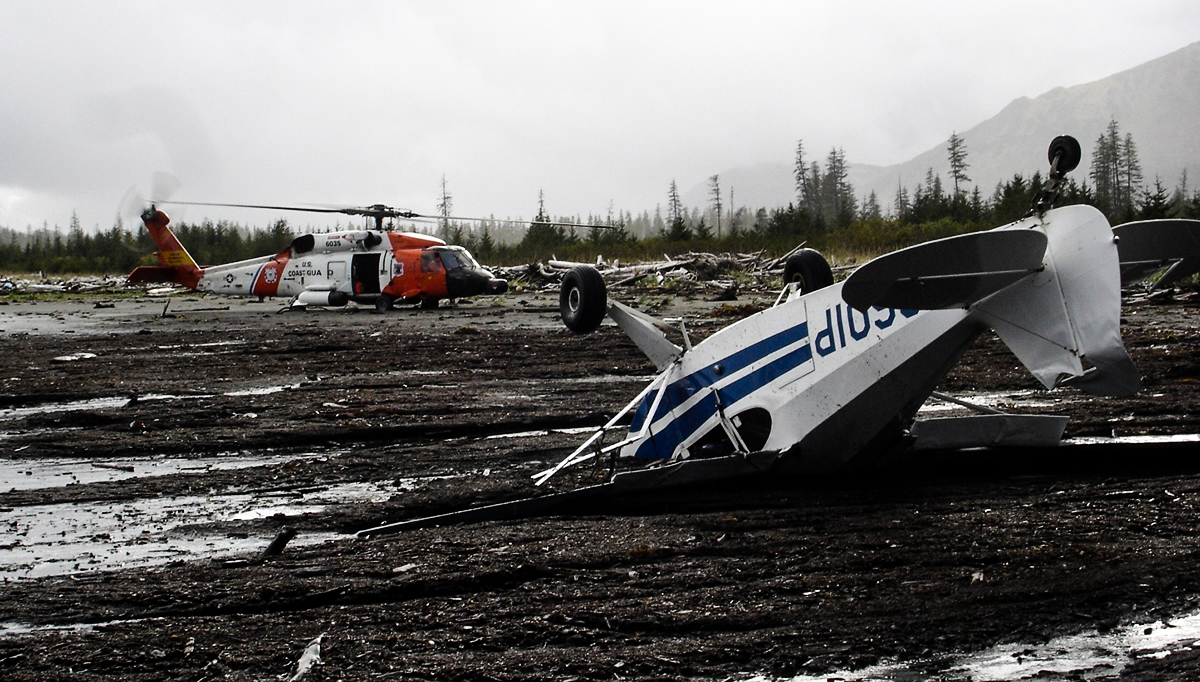 Whatever name they're given, the bears are some of the largest apex predators prowling the Last Frontier State.
Authorities scrambled Erickson's MH-65D Dolphin, which took off from a forward deployed base in Cordova. The aircrew included co-pilot Lt. Cmdr. Joshua Wofford, flight mechanic Avionics Electrical Technician 3rd Class Bailey Luckenbill, and Aviation Survival Technician 2nd Class Samuel Legrand, one of the Coast Guard's elite rescue swimmers.
Before they took off, Legrand was awarded a big ol' can of bear spray.
Erickson, 34, told Coffee or Die the weather over Orca Inlet had been "decent," but he'd expected it to deteriorate during the journey of 57 nautical miles southwest to Montague Island, and it did. Fog rolled across the Strawberry Channel and Boswell Bay.
But a year of flying out of Air Station Kodiak had prepped Erickson well for the roughly half-hour trip. He told Coffee or Die he'd learned how to fly blind, "completely in fog."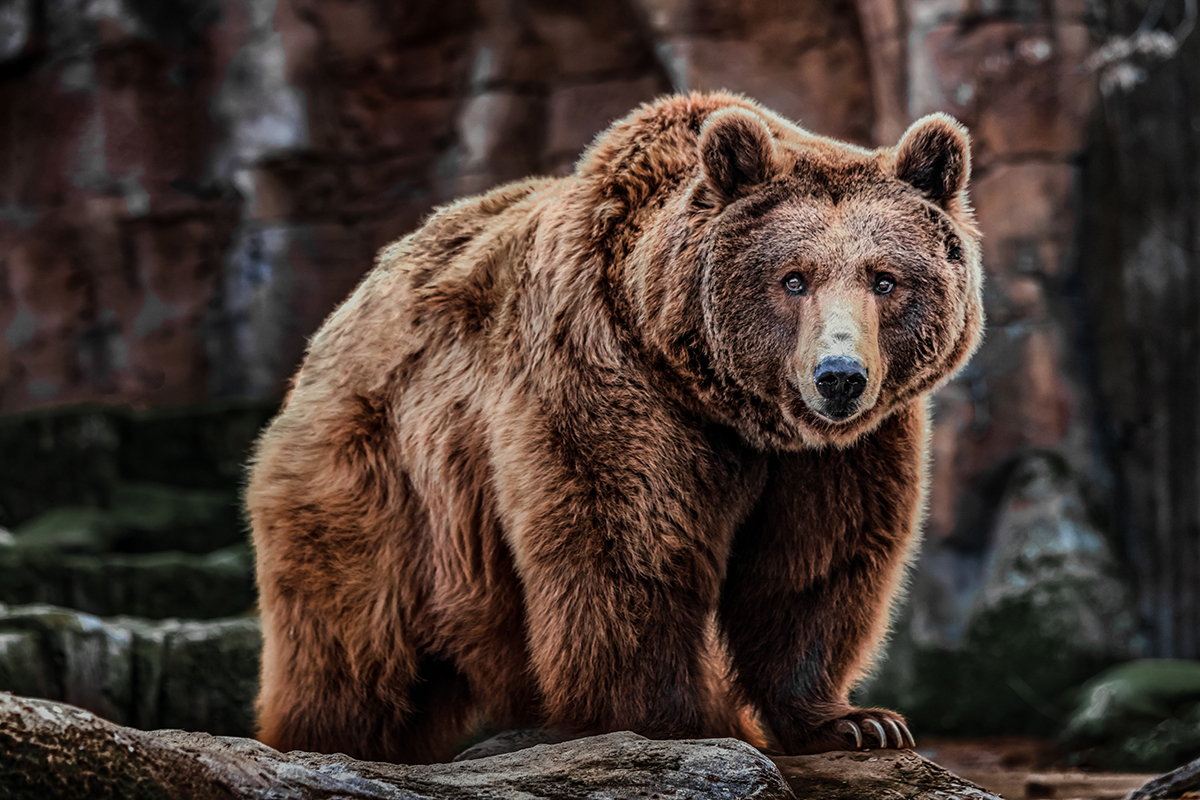 RELATED – 3-Year-Old Boy Found After 2 Days Lost in Montana Wilderness
Luckily for the crew, the mist began to burn away about 3 nautical miles east of Montague Island.
They soon saw the Super Cub, a red-and-black two-passenger plane flopped just above the high-tide line.
Erickson recalled it "was pretty damaged," with one of its wings crumpled and the plane's main landing gears crushed against the dark volcanic sand.
The crew began looking for a good spot to land. Sheer cliffs wall off large portions of the island, but they thought they saw a landing zone near the shoreline.
"The whole beach was pretty littered with driftwood and big dead trees," Erickson said. "That's pretty common for the remote beaches up here."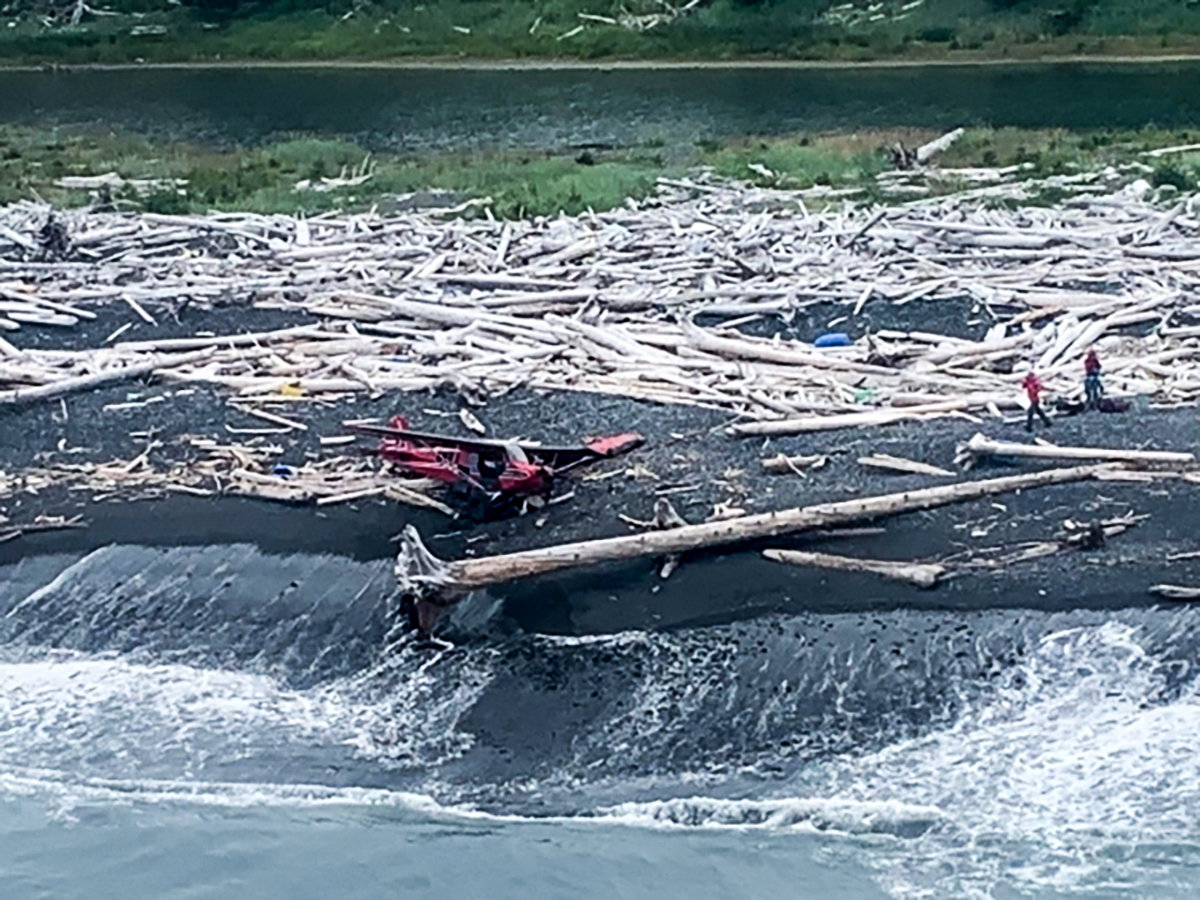 The Minnesota native told Coffee or Die that his previous tour in Savannah, Georgia, didn't prep him for landing choppers on beaches that might be teeming with bears, but "it's a pretty routine operation" in Alaska.
Erickson said his crew had been warned that one of the stranded people might have suffered shock, but rescue swimmer Legrand found both were "miraculously" uninjured.
The aircrew rushed the unnamed pilot and passenger to Cordova for medical treatment.
An initial report by the Federal Aviation Administration in Anchorage indicated the plane "crashed under unknown circumstances." It's registered to an owner living on the Turnagain Arm of Alaska's Cook Inlet.
US Coast Guard officials said the cause of the accident remains under investigation.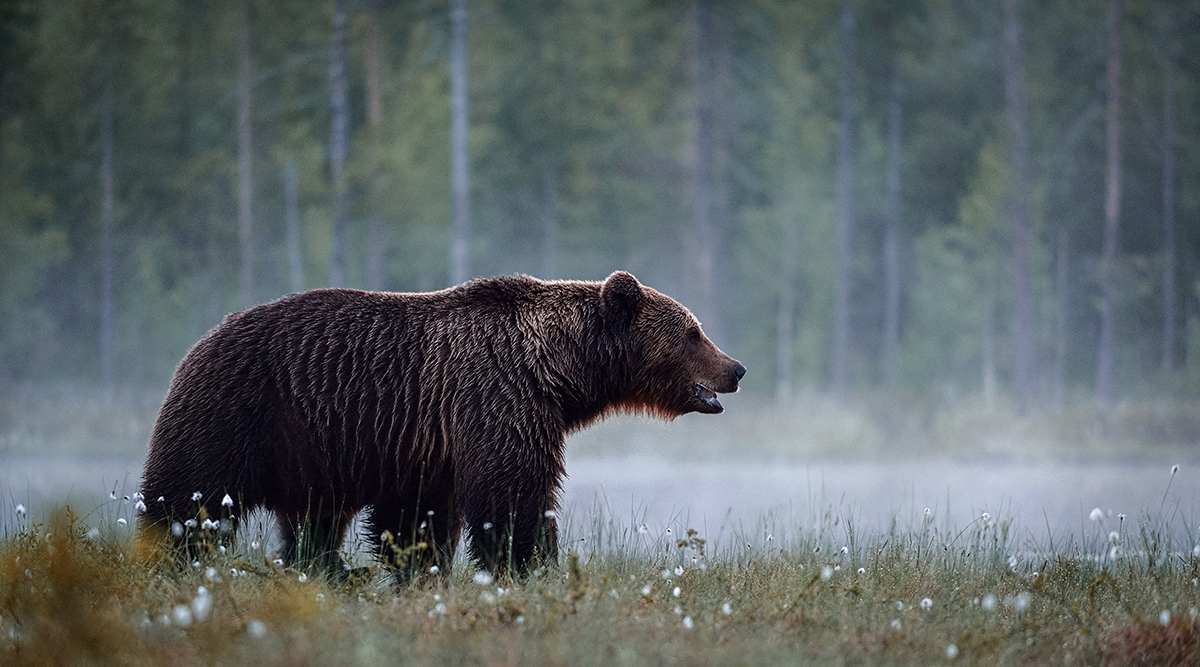 It wasn't the first trip by the armed forces to rescue people stuck on Montague Island.
Coffee or Die counted at least seven small plane pilots and their passengers, five hunters, seven mariners, and three dogs that have been evacuated from the island — or from life rafts offshore it — since 2007. US Air Force pararescuemen from the 212th Rescue Squadron also saved a pilot and passenger of a crashed Cessna 172 aircraft in 2018.
Erickson lauded the pilot and passenger in the Tuesday rescue for having the right equipment to help rescuers quickly pinpoint their position.
"Alaska is so unforgiving that the vast majority of people, including these folks, they have the equipment they need to to be okay for a while in the outdoors," said Erickson. "At the very least, people going out and boats or aircraft should be filing a float plan or a flight plan. That gives us at least something. When we can get a GPS position, like in this case, that just makes our lives much, much easier."
---
READ NEXT – Left for Dead: Dan Bigley Recounts Horrendous Bear Mauling Details