Martin and Osa Johnson relied on Boculy, the elephant tracker who joined them on many of their African safaris. They sometimes referred to him as the "Little Brother of the Elephant" because he knew the precise locations of the elephants no matter the time of day.
"My wife holds the gun," Martin Johnson said. "Thank Heaven I have found the right sort of woman to take along with me into the desert and the jungle. If ever a man needed a partner in his chosen vocation it has been I. And if ever a wife were a partner to a man, it is Osa Johnson."
Osa Johnson was born Osa Helen Leighty on March 14, 1894, in Chanute, Kansas, a small town on the Southern Kansas rail line. As a teenager, she hadn't traveled 10 miles beyond her hometown, but that would soon change. She was a natural singer and often performed at a local theater in the nearby town of Independence. There she met her future husband and the love of her life.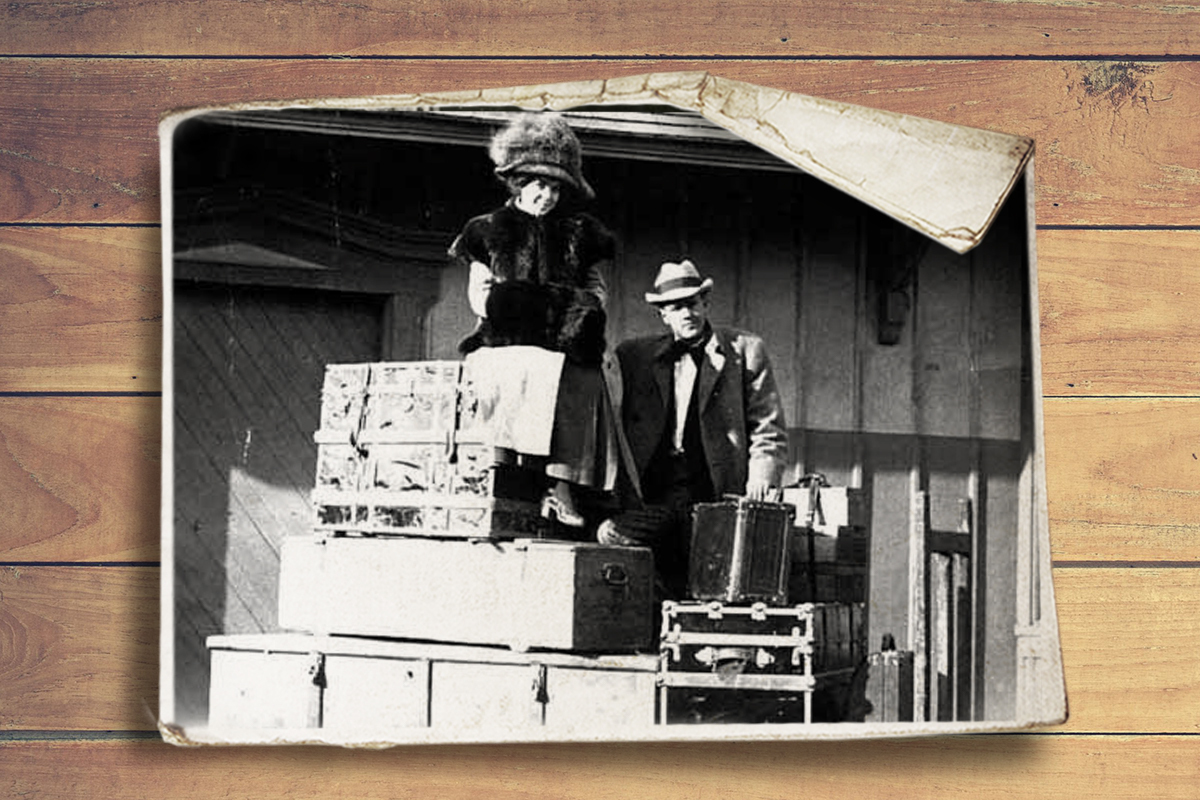 Martin Johnson, a filmmaker and adventurer, had returned to his hometown in the fall of 1909 after sailing around the world with Jack London, the author of The Call of the Wild. For the previous three years he had been compiling 40 travelogues detailed with hand-colored photographs depicting their "Voyage of Snark" adventure. 
Audiences paid the 10-cent admission and shuffled into their seats night after night to hear Martin's stories and watch his accompanying silent films. The sold-out shows enthralled everyone from casual passersby to newspapermen. When he first saw Osa on stage, her voice, coupled with a beautiful stage presence, impressed him so much that he convinced her to join him on the entertainment circuit, singing and dancing to Hawaiian songs as a part of his touring travelogue lecture series. The couple married in May the following year and toured the United States, parts of Canada, and London, England. 
"This American, Martin Johnson, has introduced something new and startling — something that makes us gasp," wrote The Evening Star newspaper in 1911. "He shows and tells about the wonders and marvels of life and lands we hardly knew existed. His pictures, true to life, are marvelous."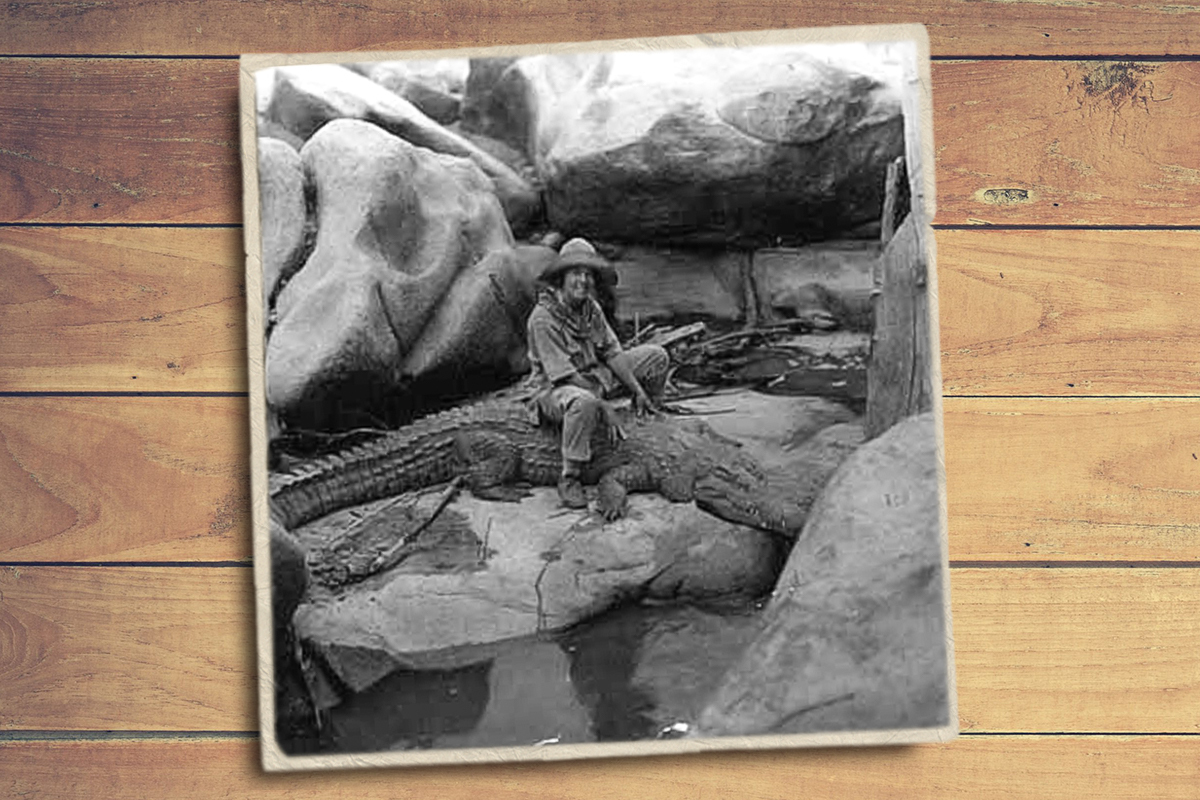 In 1917, the couple and a team of experienced cinematographers took to the seas to take "moving pictures" of life in the Solomon Islands and New Hebrides. Their first movie, Among the Cannibals of the South Pacific, premiered on Sept. 11, 1918, and revealed never-before-seen images to the world back home. The following year it was advertised as Cannibals of the South Seas. It showed the natives dressed in loincloths, with the indigenous hunters walking down the beach holding spears, and the adults having traditional nose piercings. The National Geographical Society invited Martin to address club members in Washington, DC. Teachers across the United States used the Johnsons' films in their classrooms.
Dubbed the "motion picture explorers," Martin and Osa Johnson journeyed together on two expeditions to the South Seas, two to Borneo, and five extended trips to Africa over a 27-year career. Sometimes they were accompanied by their exotic pets, including a gibbon ape named Kalowatt, who they took on scouting ventures in the wild in northern Borneo.
In Kenya, near Mount Marsabit, Osa stood guard with rifle in hand while Martin snapped photographs of elephants and rhinoceros. She proved to be a worthy shot, killing a charging elephant, but paid a hefty price. A trip sponsor had to pay their fine since they hadn't secured a hunter's permit.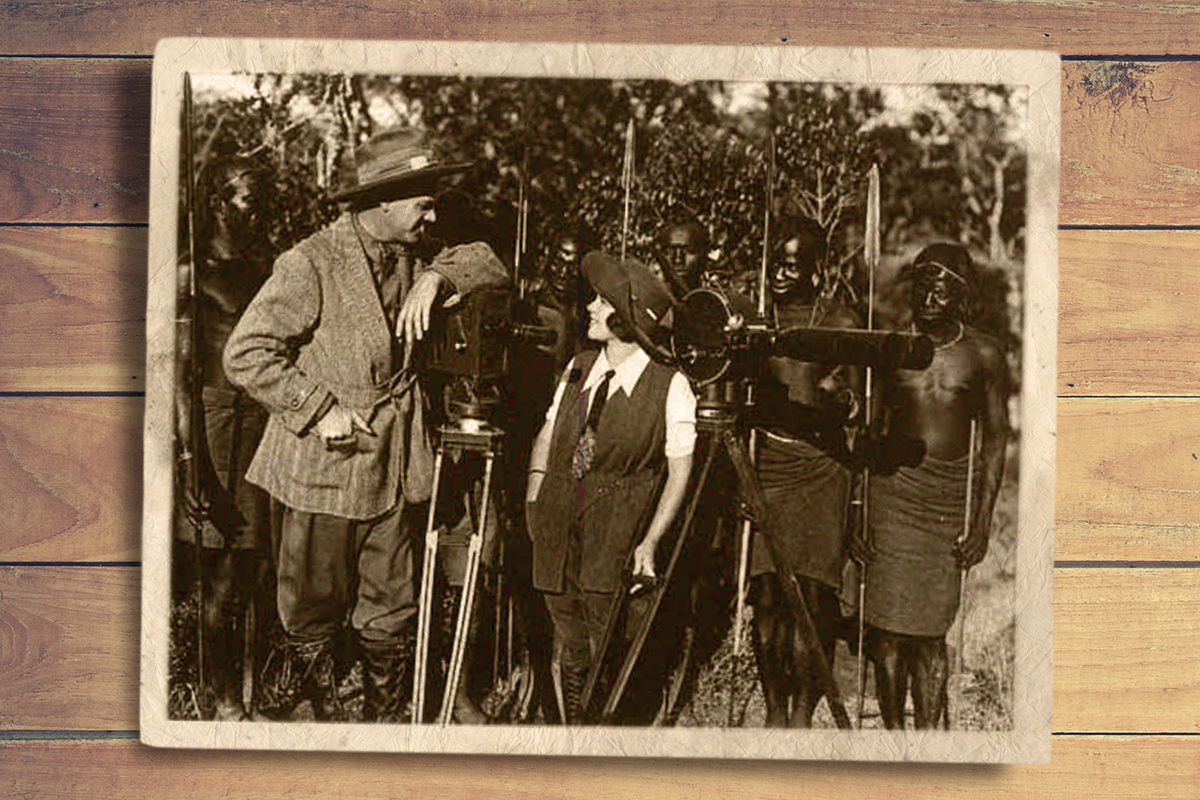 Osa was as skilled with a rifle as she was with a fishing pole. She took home the first-place prize trophy after catching the largest bass fish at the New England Museum of Natural History's Fourth Annual Fishing Tournament in 1939. She fished five continents, and often fed the film crews that assisted the couple on their projects. She had a green thumb, too, planting gardens in Africa and giving chase to raiding baboons and an elephant she called "Sweet Potato" for her habit of only stealing the yams.
Their fourth safari together produced the film Congorilla — the first motion picture filmed in Africa with sound. They shot it in the Mount Mikeno district, the exact place Carl Akeley, famously known as the "father of taxidermy," had collected gorilla specimens for the Africa Hall in the American Museum of Natural History. 
To get even further afield, the Johnsons learned to fly and purchased two amphibious planes, a zebra-patterned S-38 called Osa's Ark and a giraffe-patterned S-39 called Spirit of Africa. On a trip they named "The Flying Safari" in 1933, the couple traveled some 60,000 miles from Cape Town, South Africa, to Cairo, Egypt.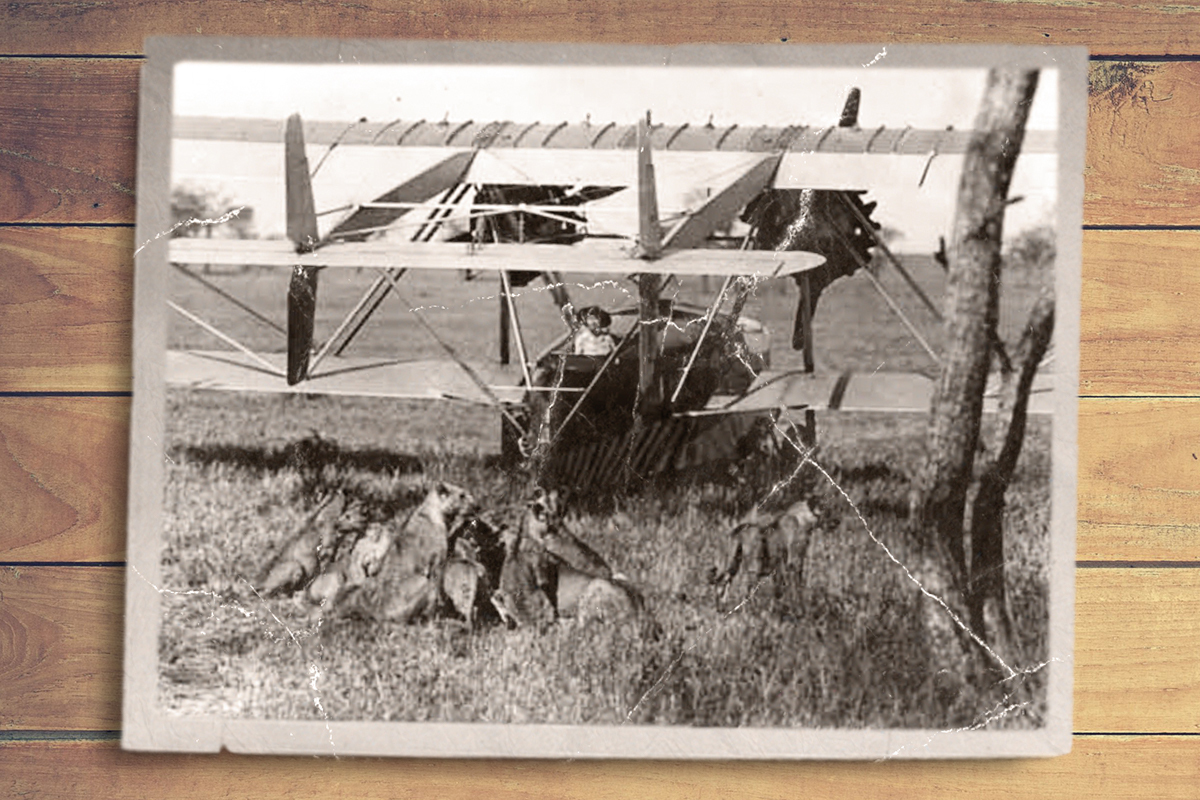 They captured the wanderlust and romance of the African odyssey — dressed in safari hats and vests and posing for pictures on the backs of crocodiles and zebras. They immersed themselves entirely into the culture they were inhabiting, bridging the gap between natives and foreign visitors. 
Between 1917 and 1936, the Johnsons had developed a capacity to completely capture the scenery around them. In September 1936 they left Borneo with 3,000 photographs and more than 150,000 feet of film. Serious hunters and collectors, they brought back animal heads for museums, ceremonial masks, carved figurines, maps, furniture, and musical instruments. Osa even developed her own jewelry line called Jungle Jewelry, with buttons and brooches inspired by wildlife and African and Bornean masks.
In the end, tragedy struck for the Johnsons. Martin was killed in 1937 when their commercial flight crashed in Burbank, California. Osa survived the harrowing crash and continued to travel with her "African Paradise" travelogue series across the US. She released her bestselling memoir, I Married Adventure, in 1940 but missed her travel partner terribly. Together they produced 14 feature films, 37 educational short films, and seven books.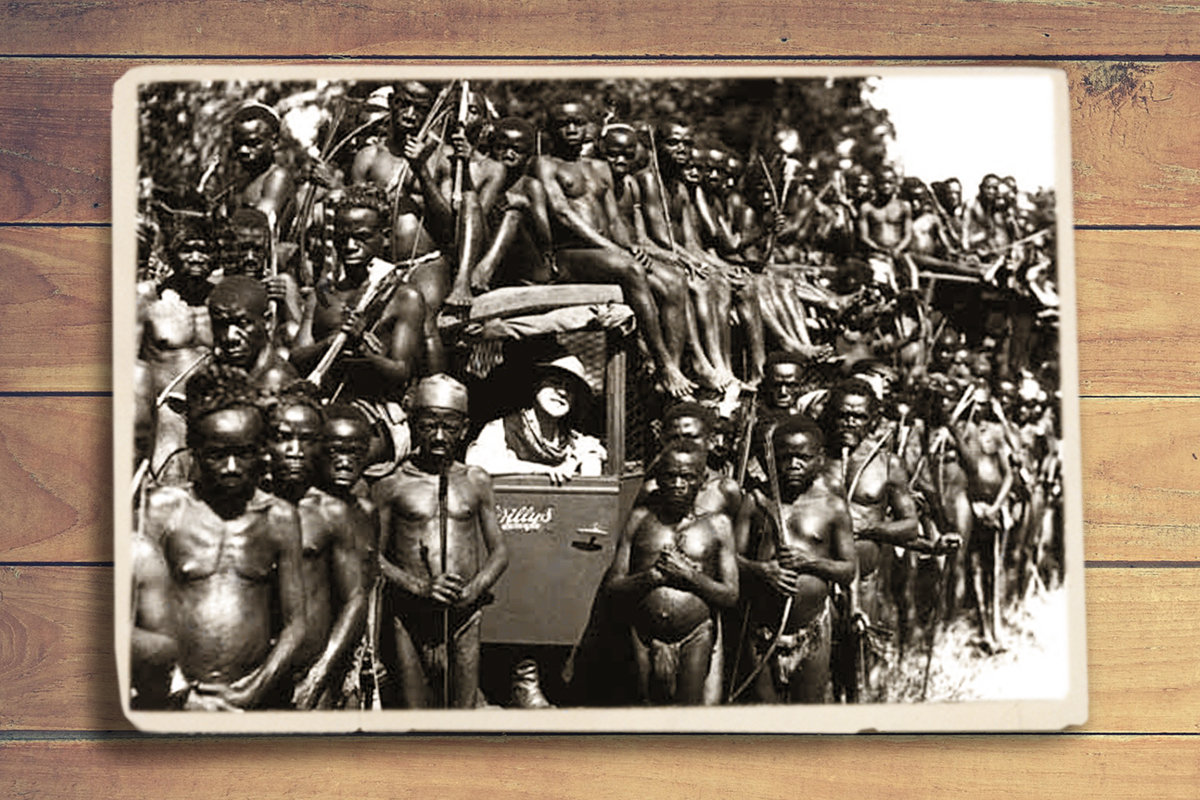 The woman who was famously known to the world as "The Heroine of 1,000 Thrills" was in the midst of preparations for her next African adventure. "Everything in the city is so artificial," she said in an interview. "I can hardly wait to get back into the jungle. I prefer it out there. When I sling my rifle over my shoulder and go out into the forest, I feel as if everything belonged to me. There's no competition out there, no worry about what to wear and what other women are wearing. I am Queen of the Jungle."
While scheduling the travel arrangements from her suite at the Woodward Hotel on Broadway and 55th Street in New York City, tragedy struck once more. She died from a sudden heart attack. She was just 58 years old.
Martin and Osa Johnson were a power couple, each successful in their own right, and pioneers in the travel industry. The excitement of exploration never ceased for the Johnsons, who were truly married to adventure.