Maven CRF 1 Rangefinder
Water Resistant
5 to 2,400-yard Effectiveness
Line of Sight and Angle Compensation
Price: $295
The brand new Maven CRF 1 rangefinder drops today! It's the newest addition to the company's budget-friendly C Series optics and the first rangefinder to enter the line. I've been using the Maven CRF 1 as my go-to RF in the field and on the range for the past two months, and it is an absolutely badass piece of hunting gear for the money.
"The Maven CRF 1 allows us to fill a void in our product offering while providing customers a high-quality rangefinder at a heck of a price," said Brendon Weaver, Maven's co-founder and head of design and marketing. "It has many of the same features as the premium RF.1 model and is a great option for anyone, whether they're in the field or on the range."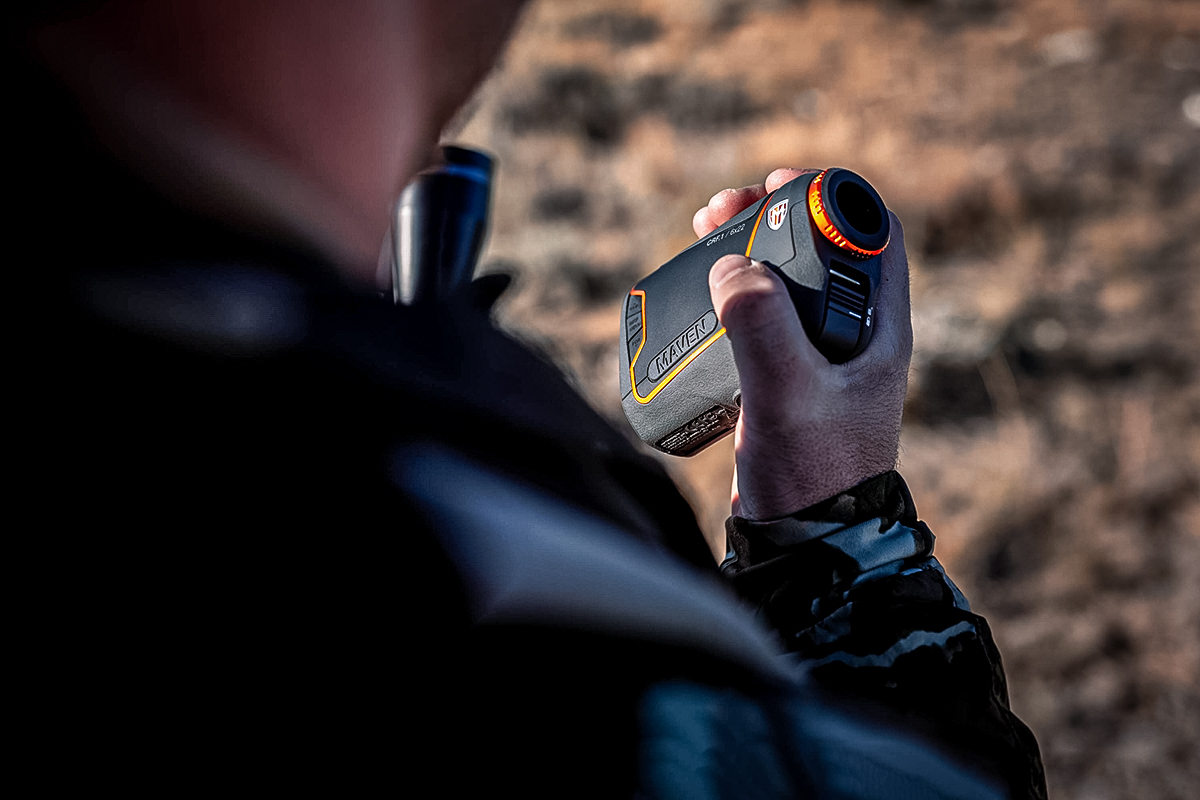 He's not wrong; the Maven CRF 1 has an impressive host of features for its price. It can range objects quickly and accurately out to 1,000 yards. Beyond 1,000, as with most rangefinders, you may need some extra stabilization, and the target material (reflection) comes into play. For most hunters, those issues shouldn't be a problem.
I was a big fan of the black/red display: A quick tap of the menu button changes it from black to red, making it easy to see in multiple environmental conditions. Users also have the option to choose between three reticles, adding a nice touch of personalization to the shooter's preference.
The Maven CRF 1 also features standard options you would expect from a rangefinder, like a line of sight mode and an angle compensation mode, plus a field and forest mode to help users thread the proverbial needle when ranging through obstructions like tall grass and brush.
The rangefinder is powered by a single CR2 battery (pre-installed) and comes with a wrist strap and a double-layered microfiber storage bag.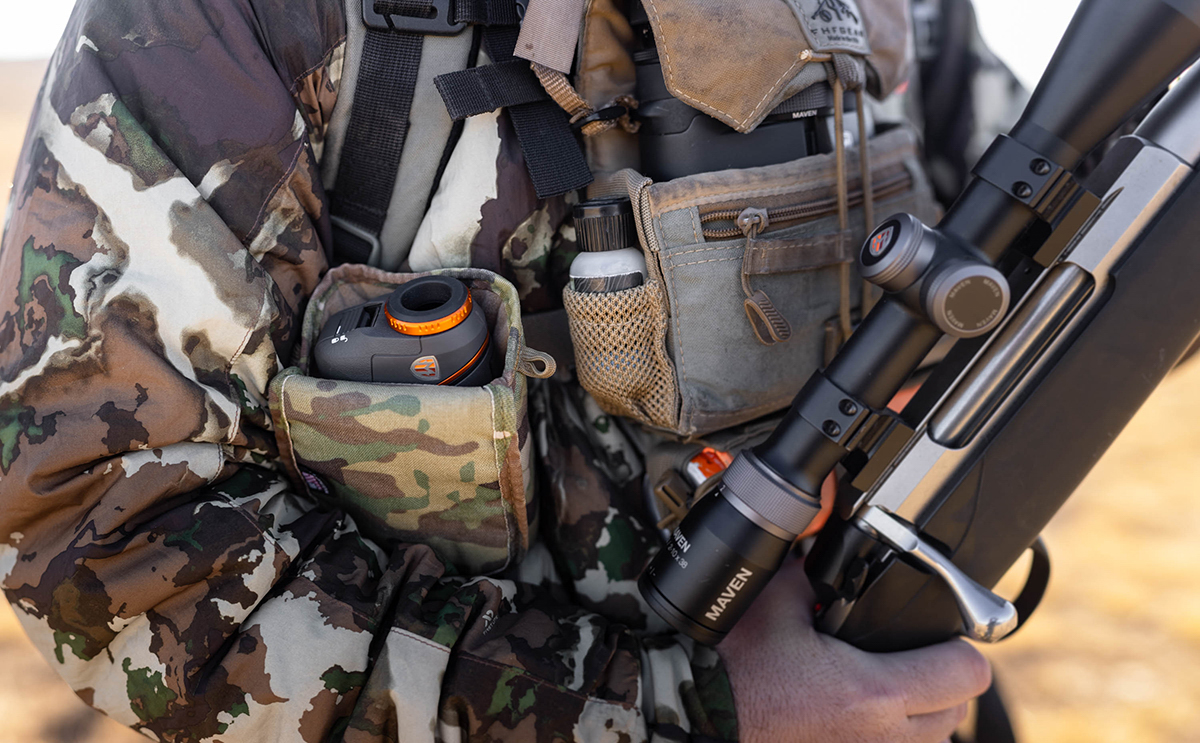 GOOD GEAR – Keep That Freedom Engine Running With the BRCC Freedom Fuel Roast
While the rangefinder is worth the money and does its job well, I have two complaints. First, this rangefinder is THICCC. It's so big that I have difficulty fitting it in my standard Marsupial Gear RF pouch.
Second, the tiedown point for attaching a bungee or tiedown is a big pain in the ass because the bar is super close to the body of the rangefinder on one side.
Those minor gripes aside, this is a great entry-level rangefinder, or if you have a gear budget and would rather put more toward broadheads than a replacement RF. It's feature-rich, allowing users a lot of customization options so they can tailor it to their personal preferences. As far as that and its basic functionality, it does as good of a job, if not better, than some rangefinders on the market with much higher price points.
If you have a couple of hundred bucks more to work with and want something more compact, check out the Maven RF.1 rangefinder.
---
Maven CRF 1 Rangefinder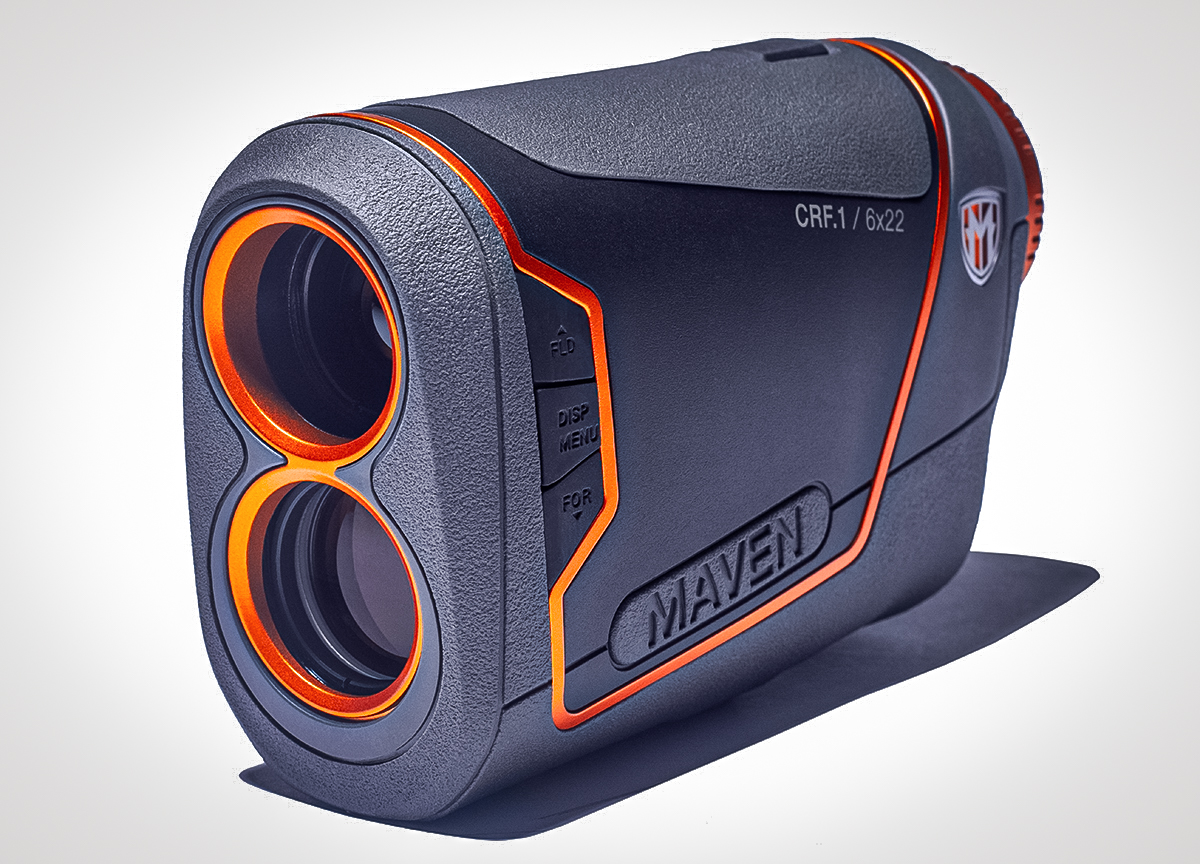 Size: 4.3 x 2.9. x 1.9 inches
Weight: 8 ounces
Water Resistant
5 to 2,400-yard effectiveness
Line of sight and angle compensation
Field and forest function (obstruction filter)
3 reticle options
Auto black/red display
Lifetime warranty
Price: $295
---
READ NEXT – Hunting Alaska With the New Silencer Central Banish Backcountry