The American Fly Fishing Trade Association's International Fly Tackle Dealer Show, or IFTD, has wrapped up after a three-day run for the first time since 2019. With the show came a host of new products unveiled to the fly fishing public. We covered it all, from can't-miss fly fishing accessories and packs to apparel and the latest rods and reels.
Rods, reels, waders, sun shirts, jackets…fly fishing gear is a total rabbit hole. But the rabbit hole of all rabbit holes has to be fly fishing accessories. It's a category that has a wide range of items with a wide range of price points.
The best thing about fly fishing accessories is the cool and innovative ideas people come up with to answer the everyday needs of anglers on the water, or in the case of one brand below, in their homes.
Let's take a look at some of the best accessories from this year's show.
---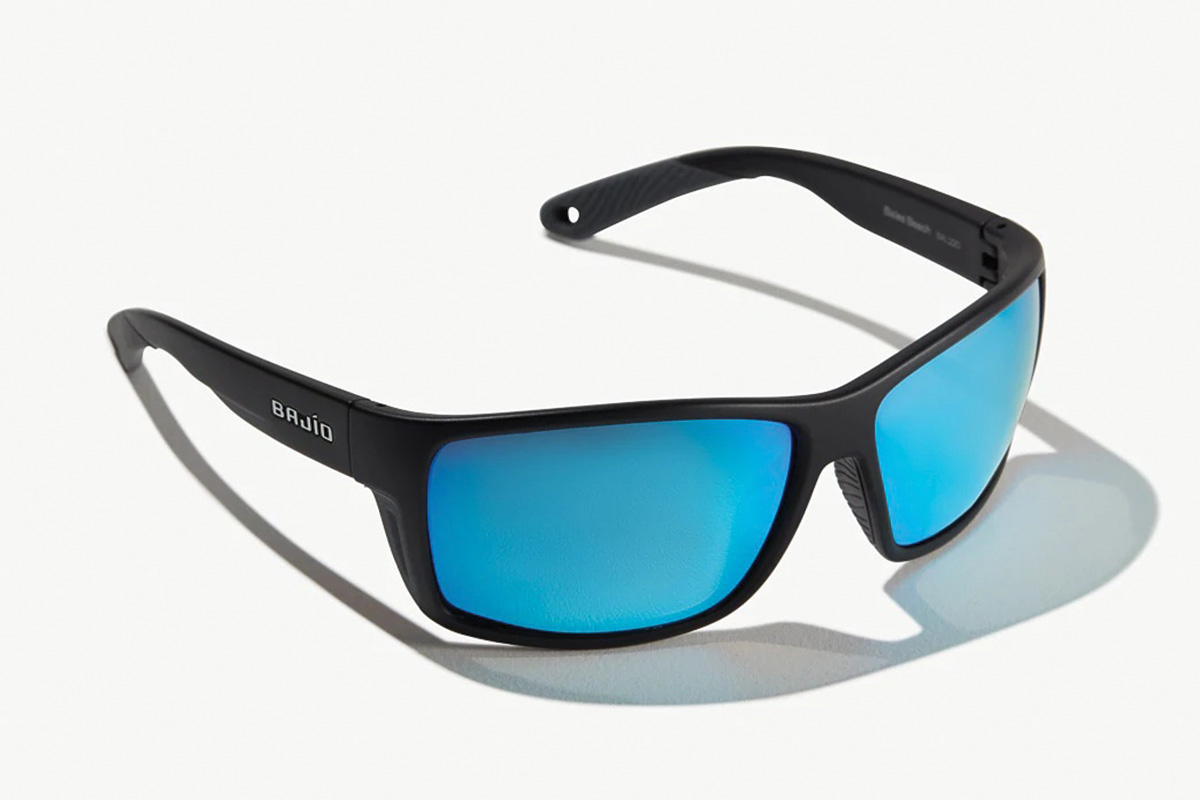 Bajio Bales Beach Sunglasses
$199 – $249
Bajio is a new brand with an age-old motivation to make as little of an impact on the planet as possible. They are a 100% carbon-neutral company that produces great-looking and technologically advanced sunglasses that are made with sustainable materials like plant-based bioplastics and nylon.
The Bales Beach shades are a wrap-around style with additional side coverage built into the design. They are molded with proprietary bio-based nylon for a lighter, more durable frame. They are available with plastic or glass lenses that come in six different colors; all lenses are polarized with proprietary LAPIS technology that blocks 95% of blue light. The lenses also feature durable anti-scratch and oleophobic lens coatings.
---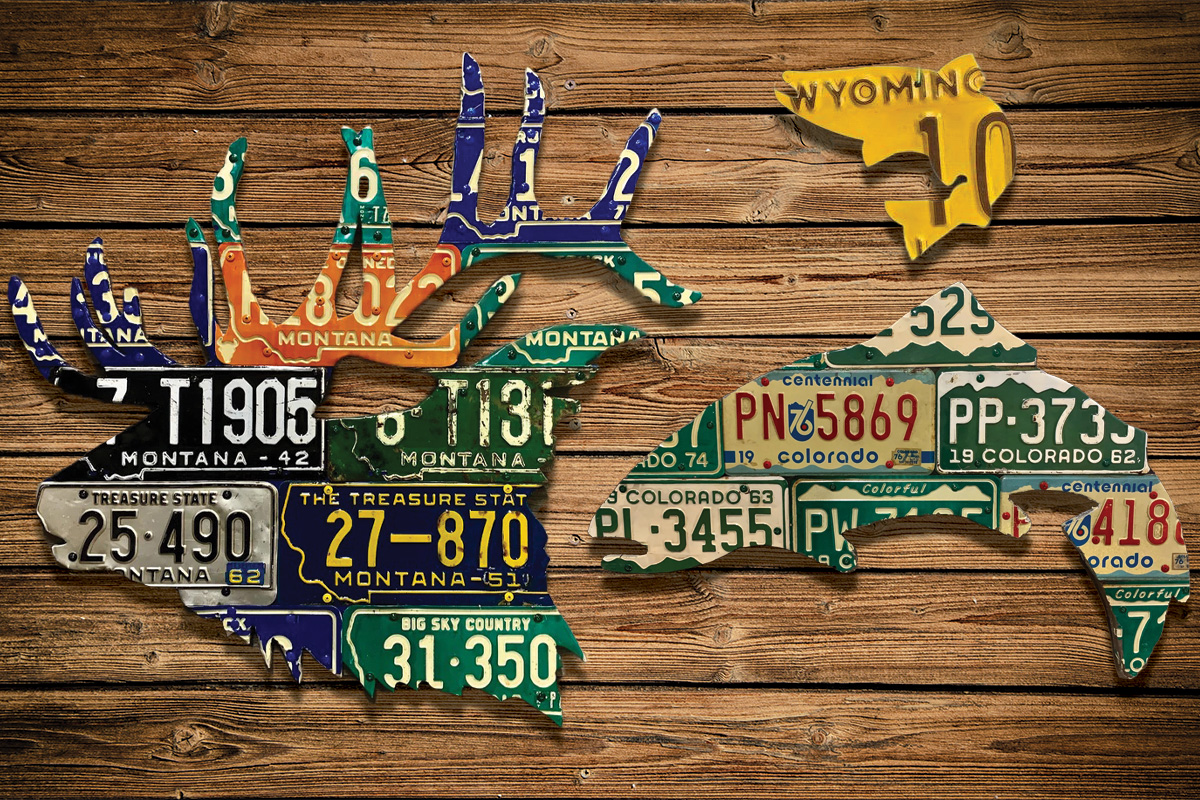 Cody's Fish License Plate Art and Christmas Ornaments
$20.50 – $1,050
Building on Cody's wildly popular and really cool license plate fish and big game animals, he's branched out with an awesome rearview mirror hanger — okay, Christmas ornament — that that shows just how much you love your state and your favorite species.
Both the larger pieces and the hangers cover nine big game animals and birds, including elk, deer turkey, and geese, and 26 species of fish including trout, tarpon, bass bonefish, and pike. All 50 states are covered, too.

---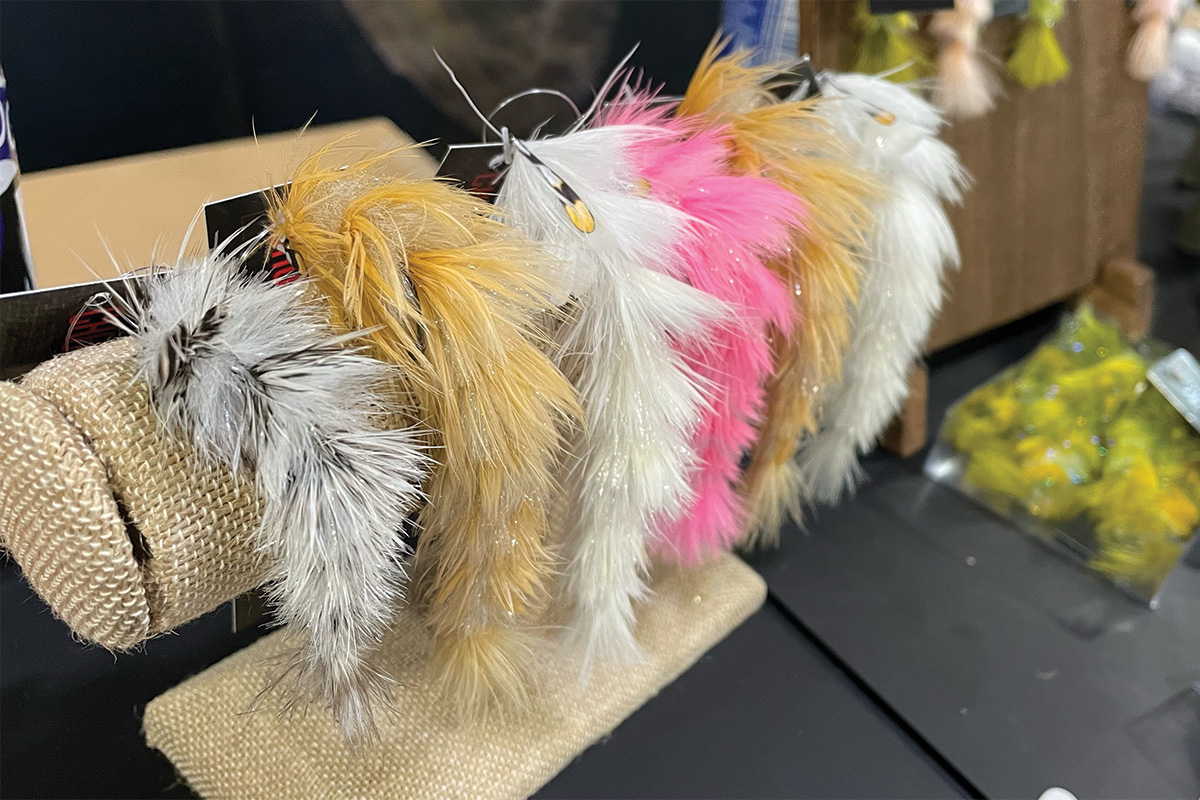 Flymen Fishing Co Fly Tying Kits
$10.95 – $29.95
Winner of Best Fly Tying Material at the 2020 IFTD show, Flymen Fishing Company now has 10 fly tying kits, including Chocklett's Finesse Changer, Fish-Skull Skulpin Bunny, Nymph-Head Evolution Mayfly Clinger Nymph, and more.
Each fly tying kit contains everything you need to tie a small batch of these signature patterns, including step-by-step tying instructions and all the necessary materials. Grab your fly-tying vice, an empty table, and a good light source and get a hands-on lesson in how to spin up some of the best, most productive fly patterns out there.
---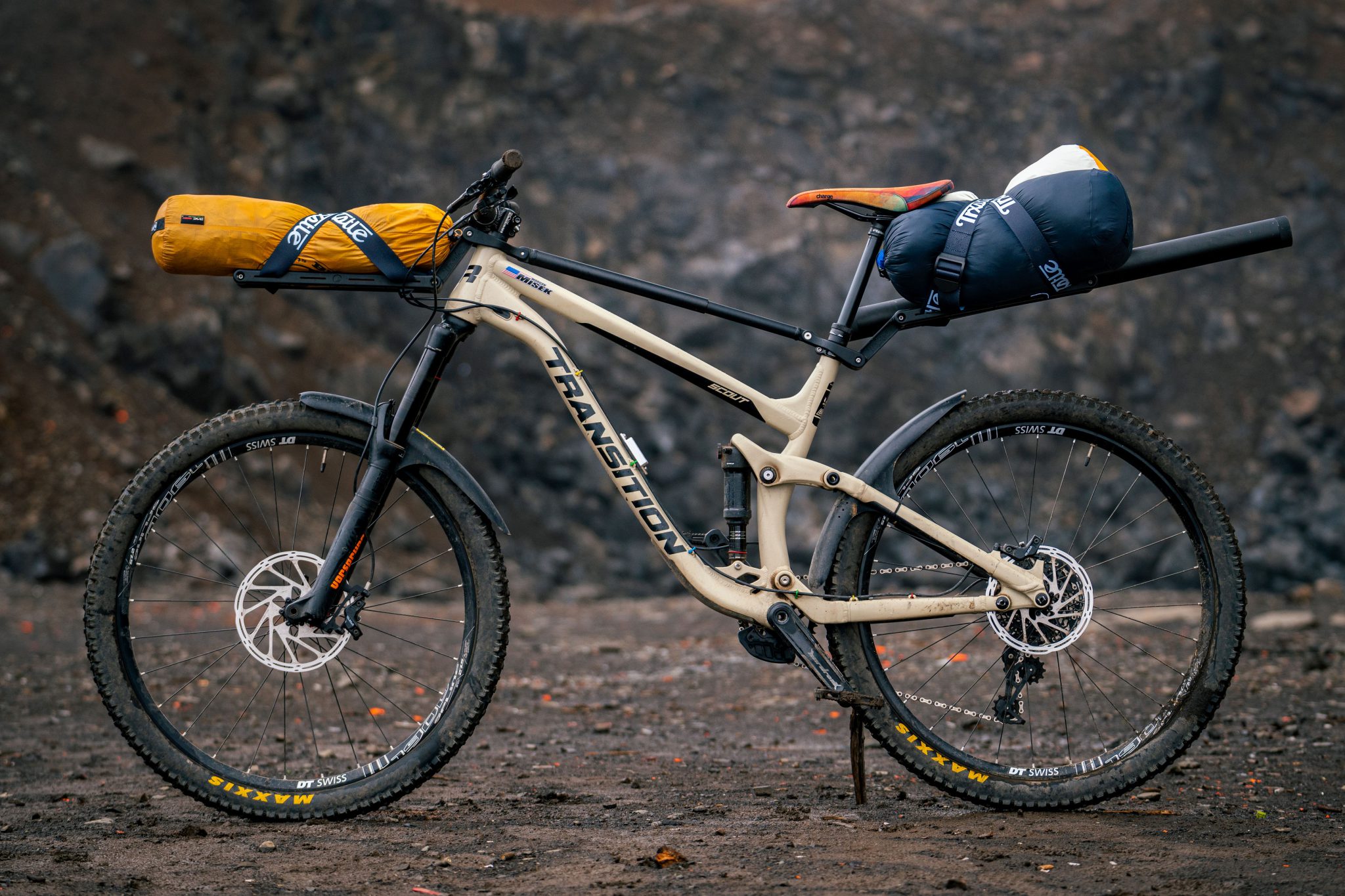 Trestle Geryon Bike Packing System
$329
If you mountain bike, fish, hunt, camp, ride gravel, or tour the open road, the Geryon bike packing system will literally change how you roll. The Geryon is the only universal rack system designed to work with any style of bike, from full suspension to road bikes to e-bikes.
Mounted easily between a custom headset spacer and your standard seat post, the front rack is attached to your frame, not your handlebars, which means better balance and no swinging gear on turns. Constructed of 6061-T6 anodized aluminum the system can carry 30 pounds of gear (15 pounds in the front and 15 pounds in the rear), and also has a rad hunting accessory mount that will secure your rifle or compound bow while you ride into the backcountry.

---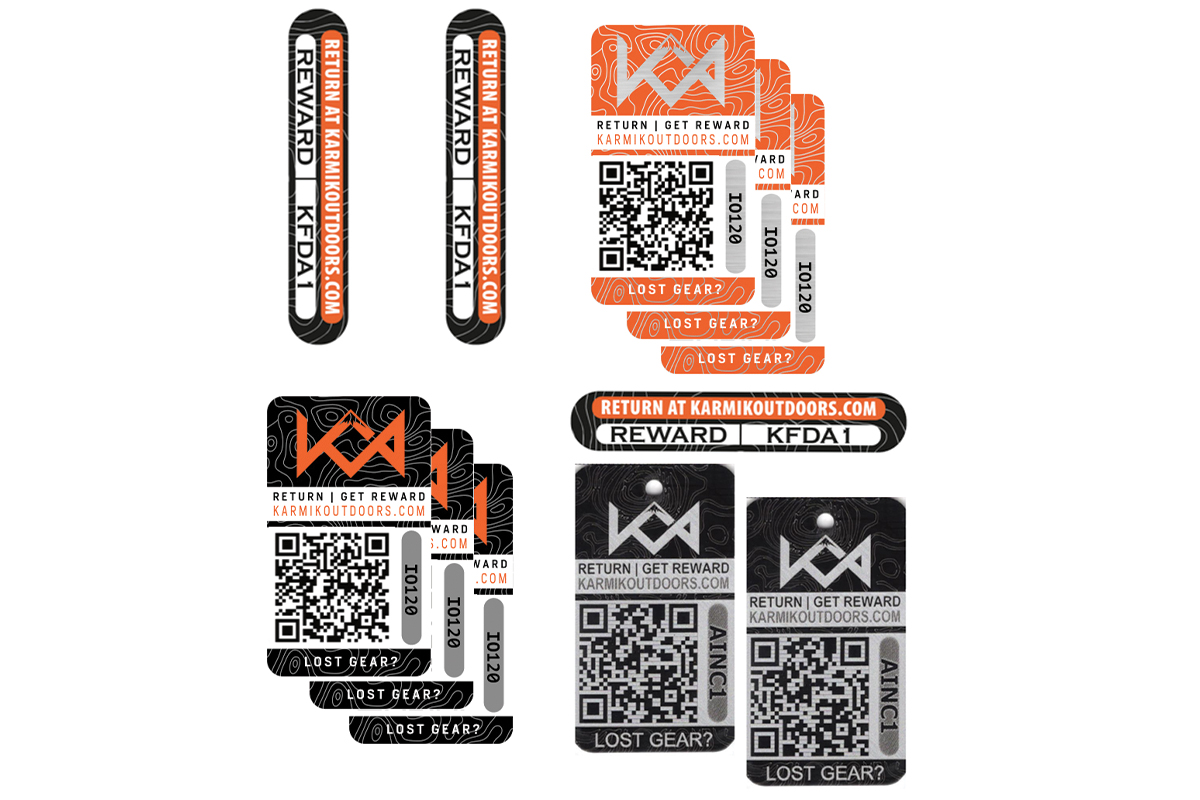 Karmic Outdoors Lost and Found Decals
$9.98 – $99.95
If you have lost gear in the woods or on the water, you know just how much of a bummer it is to part ways with a net, fly box, range finder, or binos and know they're gone for good. Well, Karmik Outdoors has created a really slick and reliable solution for getting that lost gear back.
It's as simple as placing Karmik's scannable decals on your favorite outdoor gear. Each decal has a QR code that is digitally connected to your contact information, so if someone picks it up, they can scan the code and get in touch with you for the return.
Karmik boasts a 78% return rate on lost gear and offers a small reward to anyone who finds gear with a lost and found decal on it and returns the item. Talk about a great way to earn some karma points.

---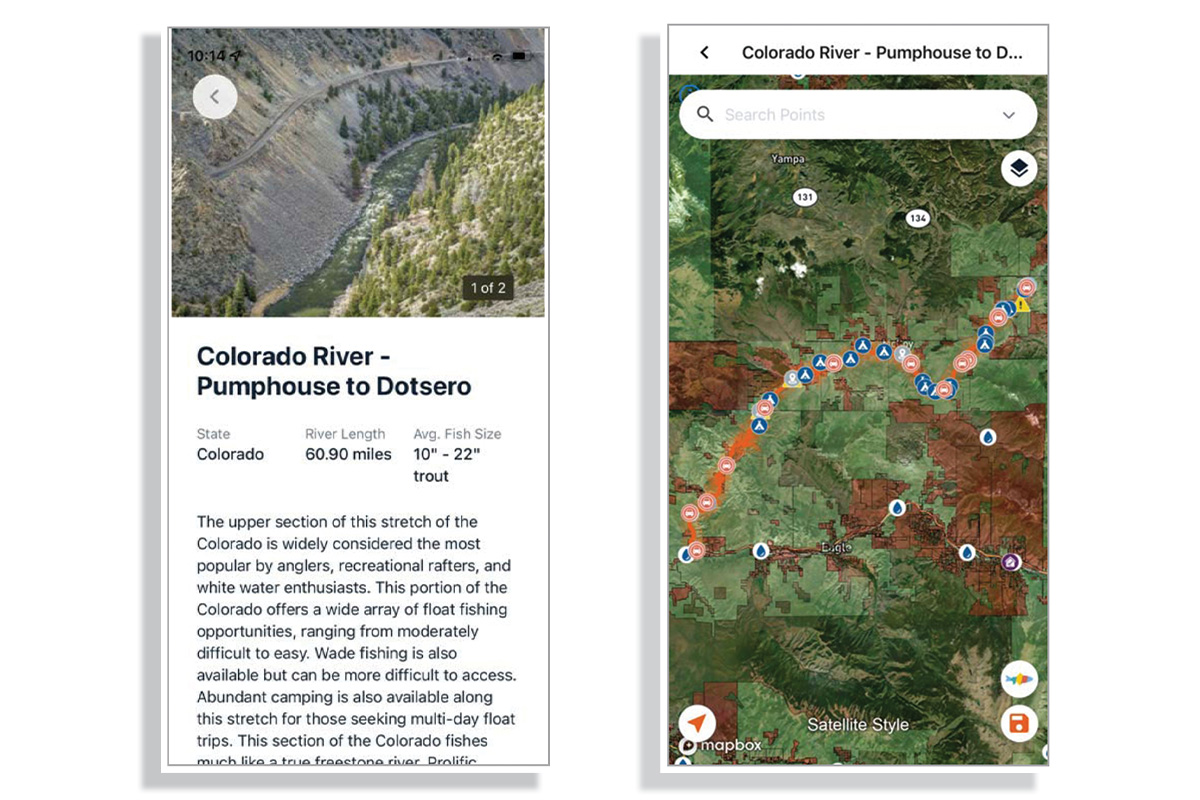 onWater Fishing App
$39.99
This innovative platform delivers highly detailed, GPS-enabled angling maps along with an array of features that allow anglers to plan, explore, track, and chronicle their fly fishing adventures.
The onWater app is available for iOS and Android devices and tablets, and anglers can use it to search hundreds of hand-curated digital maps of rivers and lakes across the United States. The app aggregates public access data and satellite imagery and lets anglers track their location, identify public/private boundaries, and calculate distances to access points, boat ramps, campgrounds, river hazards, and fly shops. It will make a great resource for planning any fishing adventure.
---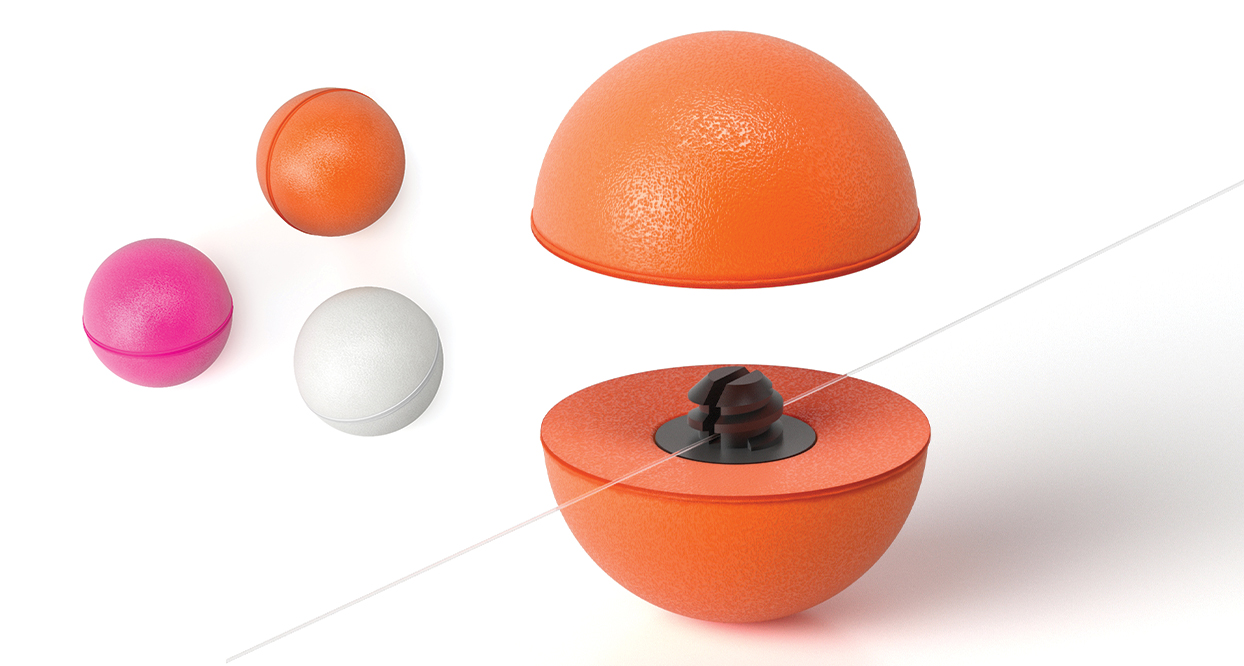 Winner of the honors for this year's Best Fly Fishing Accessory Under $50, Oros Fly Fishing strike indicators are the biggest innovation in the indicator space in, well, forever. They're made with a biodegradable additive that rapidly enhances the ability for plastic to biodegrade in natural environments, but not during normal use. So, if you lose an indicator while on the water, wherever it finally lands it will ultimately return to the earth.
While the biodegradable aspect is cool, the technology is why these indicators won the award. Each indicator encloses fastening hardware inside of two foam hemispheres. When closed, the foam compresses and creates a pressure-fit lock that secures it on the line and in place without kinking. Large screw threads make securing it to the line effortless, and it's even easier to lock in place with wet hands.
---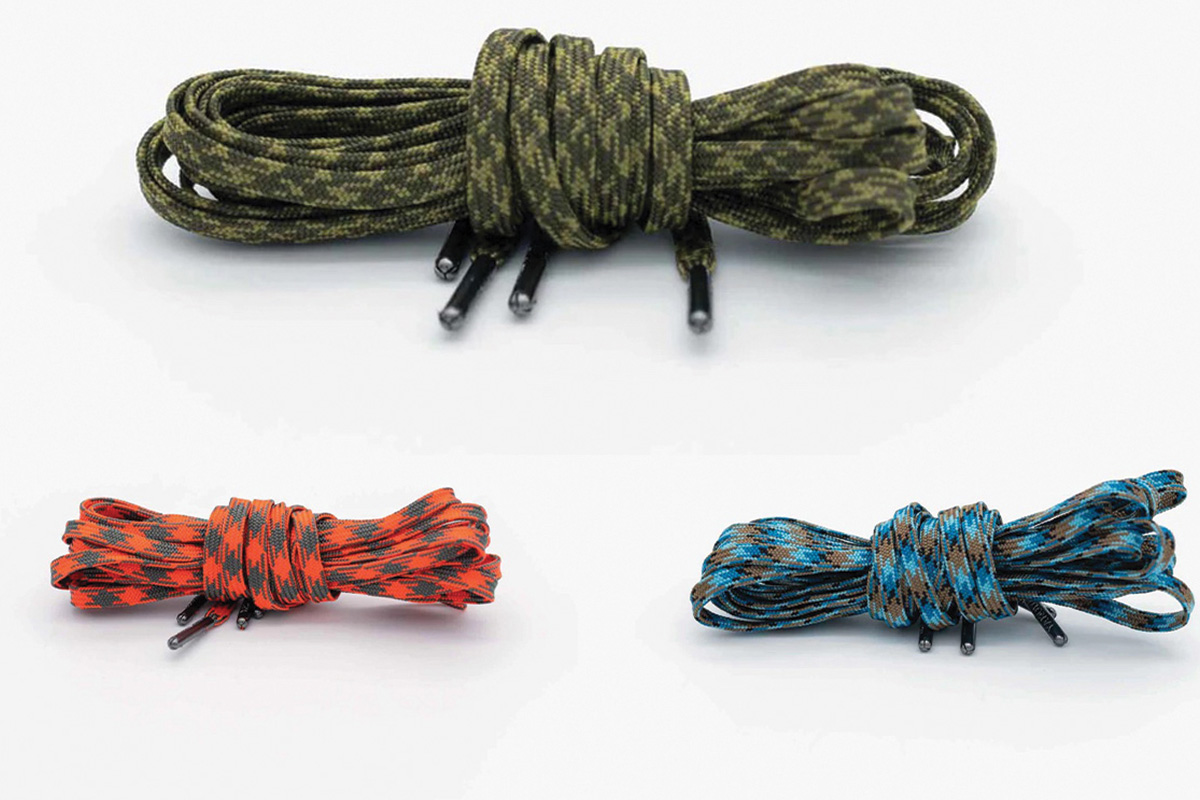 There's nothing worse than weak-ass boot laces. If you fish or hunt, you understand that there's no going easy on them. But after 20, 30, or 40 lace-ups, they start to fray, pull free from the internal nylon, and lose their grommets, leaving you with a bunched up outer sheath that won't fit through the eyelets.
Yakoda's 72″ laces fit most wading boots and hiking boots. Metal aglets at the end of each lace keep them from fraying and the laces themselves are a single tensile strength and lay flat to minimize uneven wear on just one surface. These laces are likely to outlast your boots.
---
READ NEXT – The Best New Fly Fishing Packs, Wading Boots, and Apparel