The American Fly Fishing Trade Association's International Fly Tackle Dealer Show, or IFTD, is officially underway for the first time since 2019. With the show comes a host of new products being unveiled to the fly-casting public this week. We've got it all covered, from rods and reels to packs and boots, plus clothing and can't miss accessories.
While the public always looks forward to the new must-have fly rods that come out this time every year, the other most highly anticipated gear category at IFTD is absolutely the hot new fly fishing reels.
As has been the case during past IFTD shows, the fly reel field is dominated by only a few brands — but they dominate because they are just so damn good at producing bomb-proof reels. There are, however, a couple of newcomers that have entered the ring this year, which shows innovation is still alive and well outside of the hallowed halls of the bigger reel companies.
Let's take a look at this year's new freshwater and saltwater fly fishing reels:
---
Freshwater Fly Fishing Reels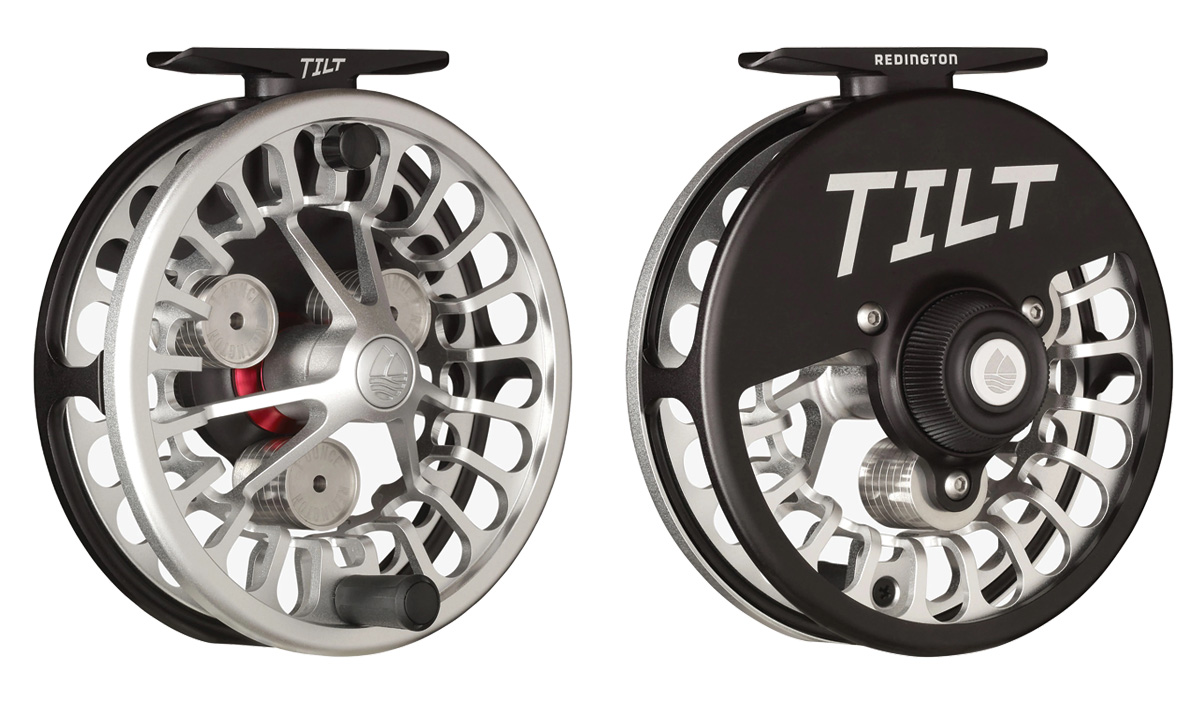 Redington TILT
$279.99
The TILT Euro Nymph Fly Reel was designed to give you the unfair advantage you've been looking for. The reel incorporates three 1-ounce removable weights that allow anglers to dial in and balance any rod, from 2-wt. to 5-wt.
The TILT features a fully machined, full-frame narrow large arbor design, which prevents narrow competition line from slipping in between the frame and the spool. It also offers quick line retrieval. At the heart of the design is a carbon-fiber drag system that will quickly put the brakes on any fish.
---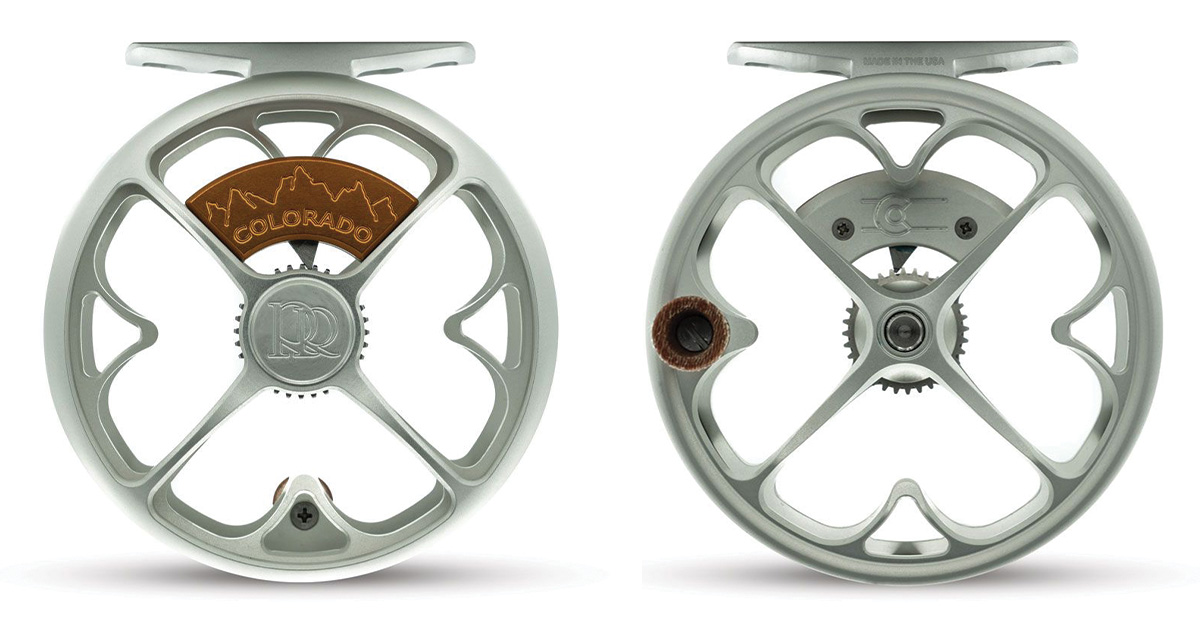 ROSS Colorado
$370
For freshwater fishing, the new ROSS Colorado is a beautifully-designed, lightweight reel that's perfect for 70% of the fish you catch where a bomb-proof drag is not needed. The all-metal external clicker on the Colorado reel features a machined silhouette of the San Juan Mountains and a classic click-pawl sound. The spool is open, making the face of the reel appear spacious and clean even with fly line and backing.
With 2/3 and 4/5-wt. sizes available, the semi-caged frame adds strength and rigidity with minimal weight gain, which makes it perfect for balancing with a wider range of lightweight rods. The machined Vesconite bushing is specifically designed to be used in the toughest marine bearing applications, so expect it to outlast you — and probably your grandkids.
---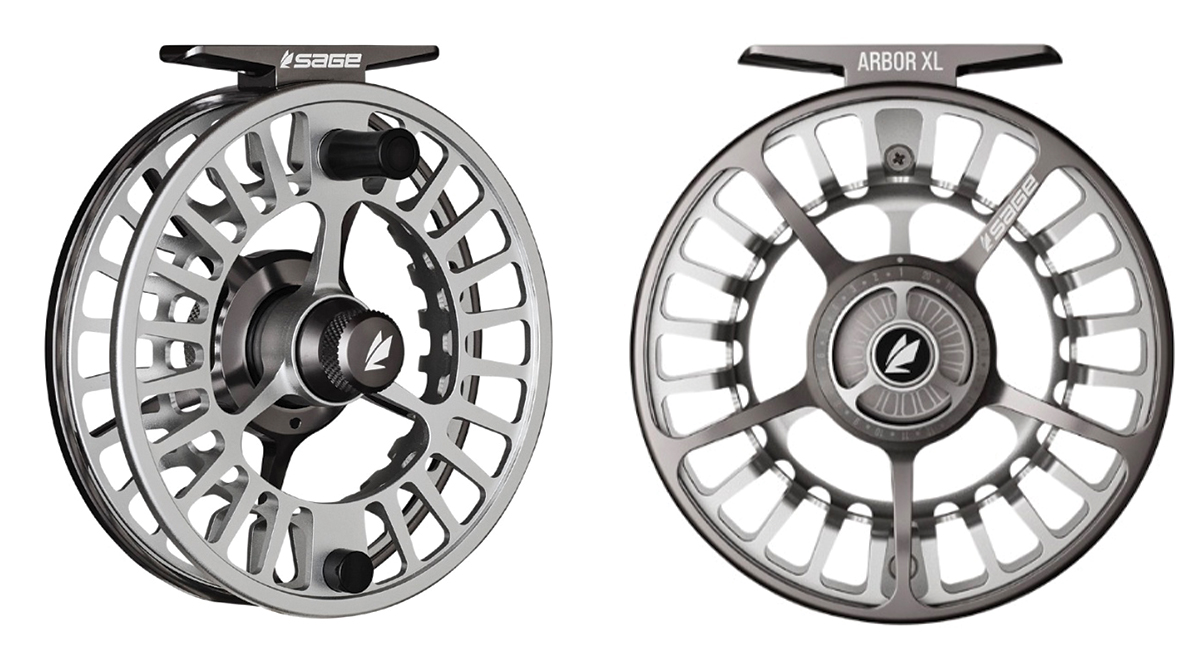 Sage ARBOR XL
$450
These technical reels feature an all-new, extra-large arbor for ultra-fast line retrieval and a narrow spool that makes level-winding effortless. The ARBOR XL also features Sage's tried-and-true Sealed Carbon System drag package tuned for optimum performance in each size class and a one revolution drag knob for reliable and repeatable pressure.
The ARBOR XL is fully machined, leverages the tested performance of its predecessors, and is available in two sizes: 4/5/6 and 6/7/8.
---
Saltwater Fly Fishing Reels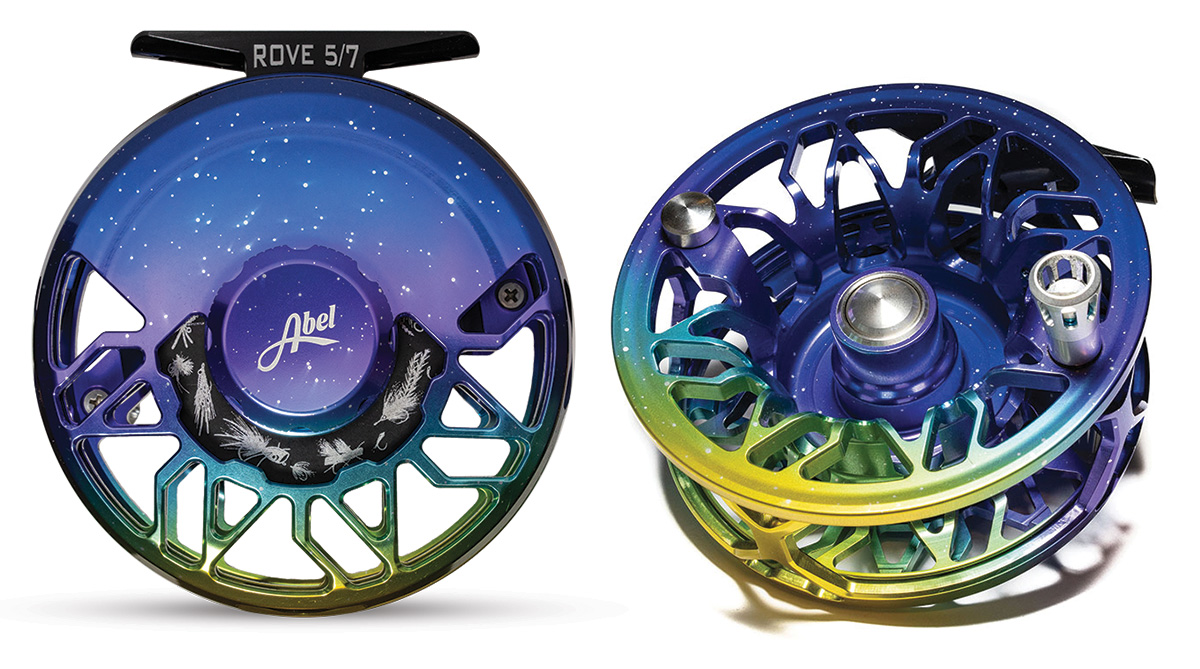 Abel Rove
$1,050
Abel is known for banger saltwater fly reels, and the Rove is no exception. Designed to be an ultra-tough, ultra-reliable, high-capacity adventure reel, the Rove has the field-serviceable, proven Abel cork drag system along with a simplified design approach.
The caged frame prevents your line from getting caught between the frame and spool, and it's designed to withstand the beatings that are inevitably accrued when traveling far and fishing hard. The reel also features a quick-change spool, double-pawl engagement, and a user-convertible drag system — and it's made in the U.S.
---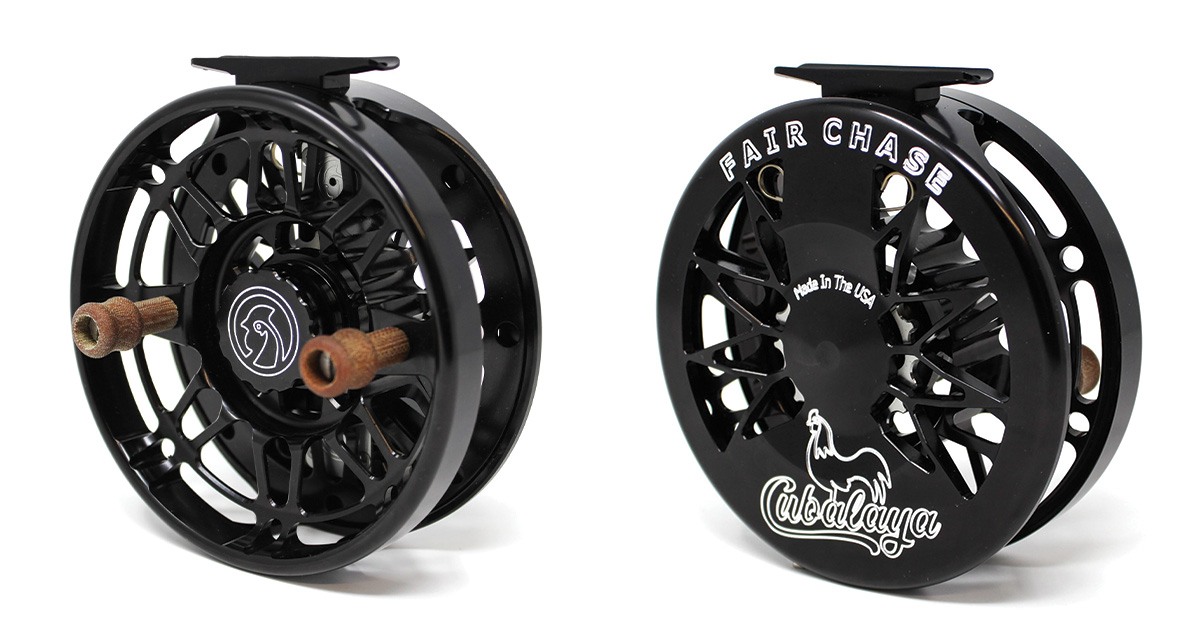 Cubalaya Outfitters Fair Chase
$595 – $725
Designed for use in saltwater, the Fair Chase also works well on bigger freshwater species. The 9-wt. to 12-wt. reel sports a large 5-inch arbor click-pawl that applies a certain amount of tension against a fighting fish, but the oversized palming surface on the spool edge gives the angler the contact surface necessary to easily adjust the pressure on a fish by hand.
Dual winding knobs allow for an easy transition from palming the reel to retrieving line when the fish starts to tire or makes a run at the boat. The anti-reverse bearing ensures that if the fish makes a final all-out run, the transition to the clicker is immediate. A 6-wt. to 8-wt. reel is also available for your freshwater pursuits.
---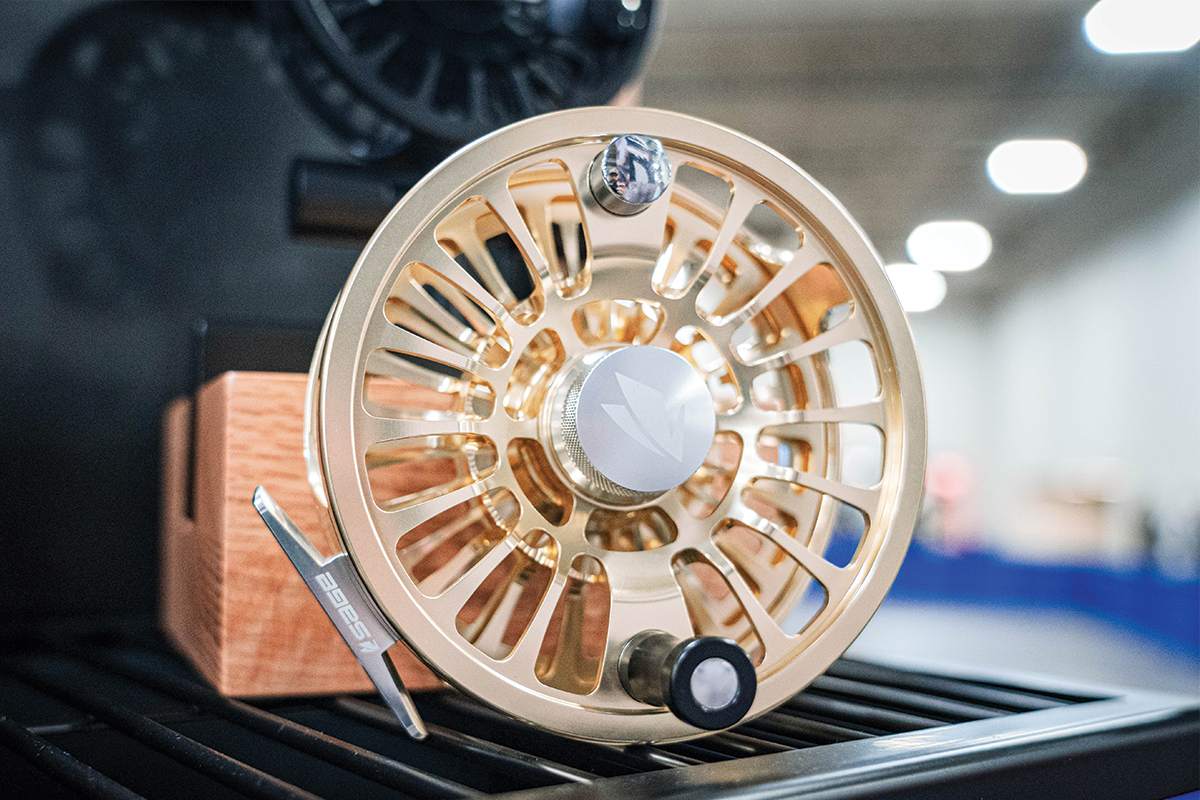 Sage THERMO
$700
When you have to stop a giant trevally from barreling into a reef or wear down a big marlin, you need stopping power and smoothness from your drag system. Sage's new THERMO saltwater fly reel has a heat-dissipating "Sealed Carbon Drag System" and burly feature set that will consistently stop any fish in its tracks.
Sage's all-new THERMO reel is as solid as they come with an extra-sturdy frame and spool that eliminate frame flex during extreme pressure and hard reeling, and a backing capacity of more than 500 yards. The reel is available in two sizes — 10-12 and 12-16 — and two colors — Stealth and Champagne — and comes with a lifetime warranty.
---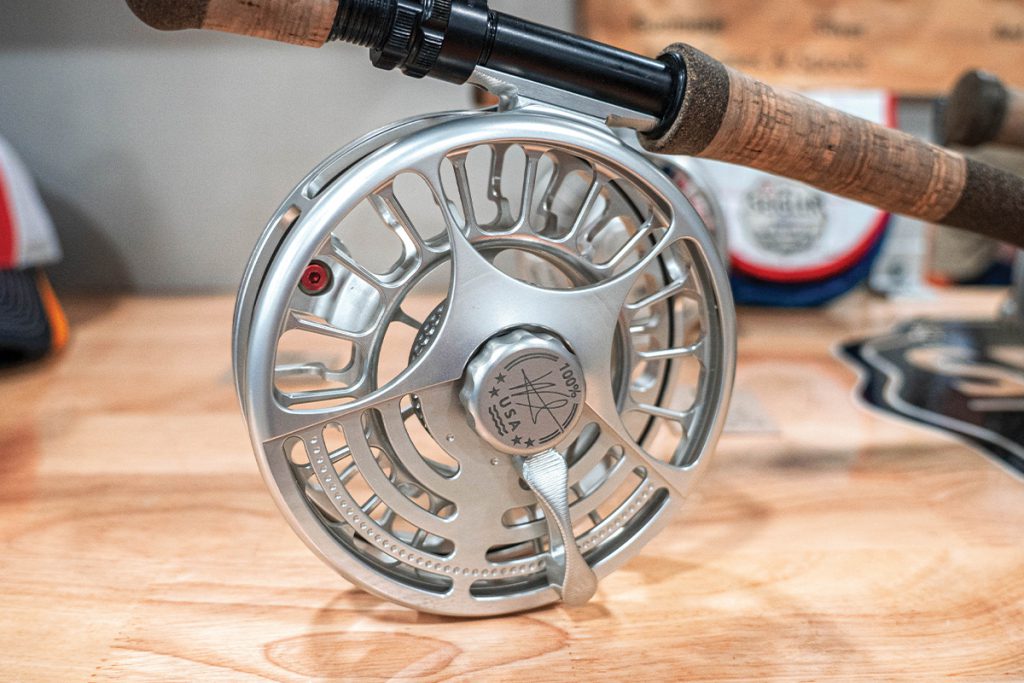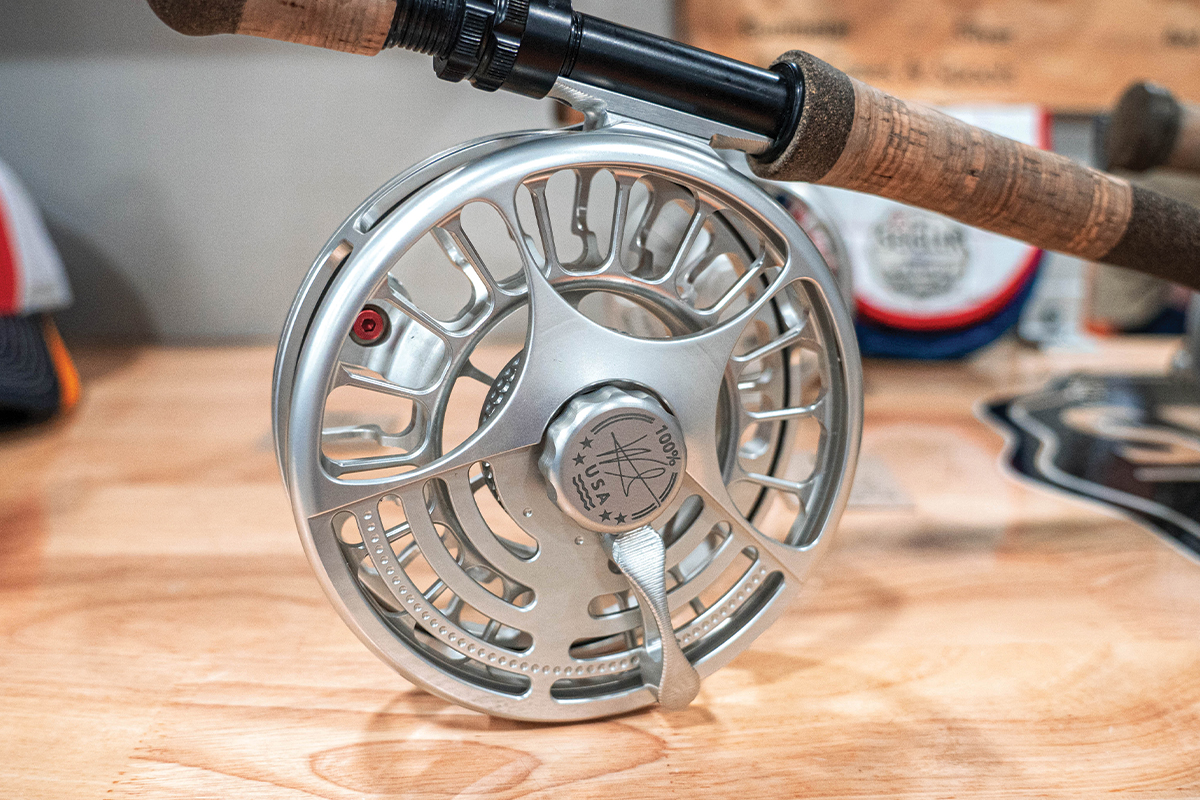 SEiGLER XBF
$2,000
While they're alphabetically last on the list, "saving the best for last" is definitely apropos here. SiEGLER unapologetically makes reels for highly discriminating, big-game fish-only anglers. The company's new XBF (X Big Fly) reel is no exception.
Surprisingly lightweight for its size and structural burliness, The XBF has the same unique lever drag system as other SiEGLER reels that allows you to quickly adjust drag down for stripping line and casting, halfway for retrieving the fly, and full pressure for fighting the unlucky beast that grabs your fly.
Designed to fit 11-wt. to 14-wt. fly rods, the XBF is fully field-serviceable and also has an asymmetrical spool that reduces bearing friction by over 25% while allowing for better line management when retrieving. This is the gun you want to bring to the gunfight if you're looking for saltwater behemoths.
---
READ NEXT – Rooster Fish: Get Tropical and Be Ready for a Fight