Gemtech Suppressors has been teasing something for about a week ahead of the 2023 SHOT Show using the slogan "silence is golden." Most people safely assumed the can-maker would introduce a new suppressor, and they were pretty much spot on, but there is a bit more to it. The brand, which is owned by Smith & Wesson, introduced two new suppressors and its first-ever suppressor-optimized AR upper receiver this week, the Gemtech GVAC. 
---
The Gemtech GVAC Upper Receiver
Price: $839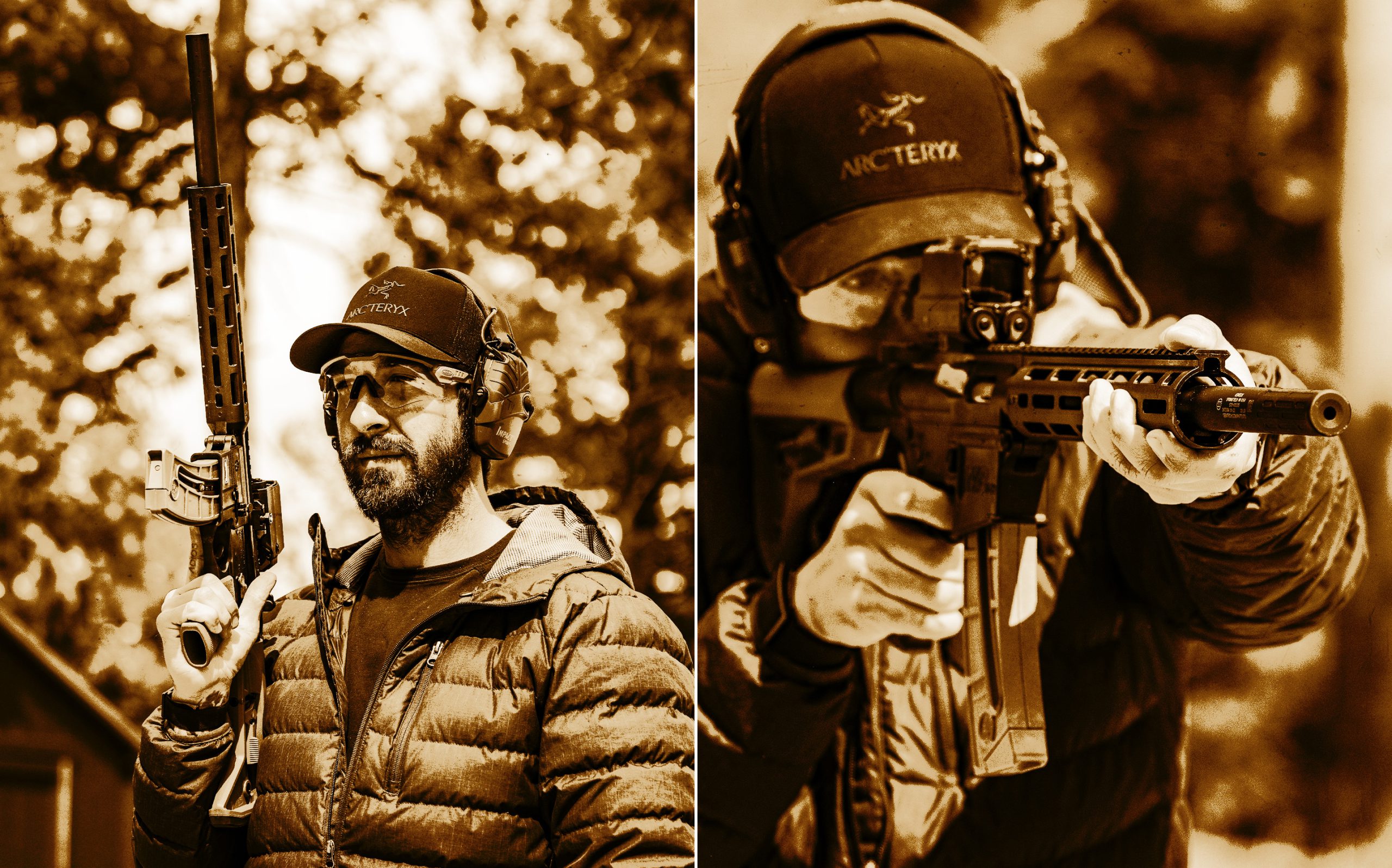 ---
Last but not least is the new Gemtech GVAC upper receiver group chambered in 5.56 NATO. What does the trademarked "GVAC" mean? That's a good question. Gemtech doesn't explain it in any of the marketing materials. But the GVAC is Gemtech's only upper receiver, and it also happens to be "optimized for suppressed shooting" as opposed to just suppressor-ready. 
How Gemtech optimized the design exactly was by using a "re-imagined barrel profile, enhanced bolt carrier profile, enhanced bolt carrier group, and an ETM muzzle device." That translates into a direct-impingement operating system with a pinned low-profile "GVAC" gas block.
Additionally, the GVAC upper receiver features a nickel boron-coated steel barrel with a 1-in-8-inch twist; a carpenter steel BCG, a 15-inch Midwest Industries handguard with accessory top rail and M-LOK side rails, a Gemtech EMT flash hider and 1/2″x28 threaded muzzle. 
The Gemtech GVAC has an MSRP of $839. 
RELATED: Hottest New Guns From The 2023 SHOT Show
---
Gemtech Suppressors ABYSS
Price: $849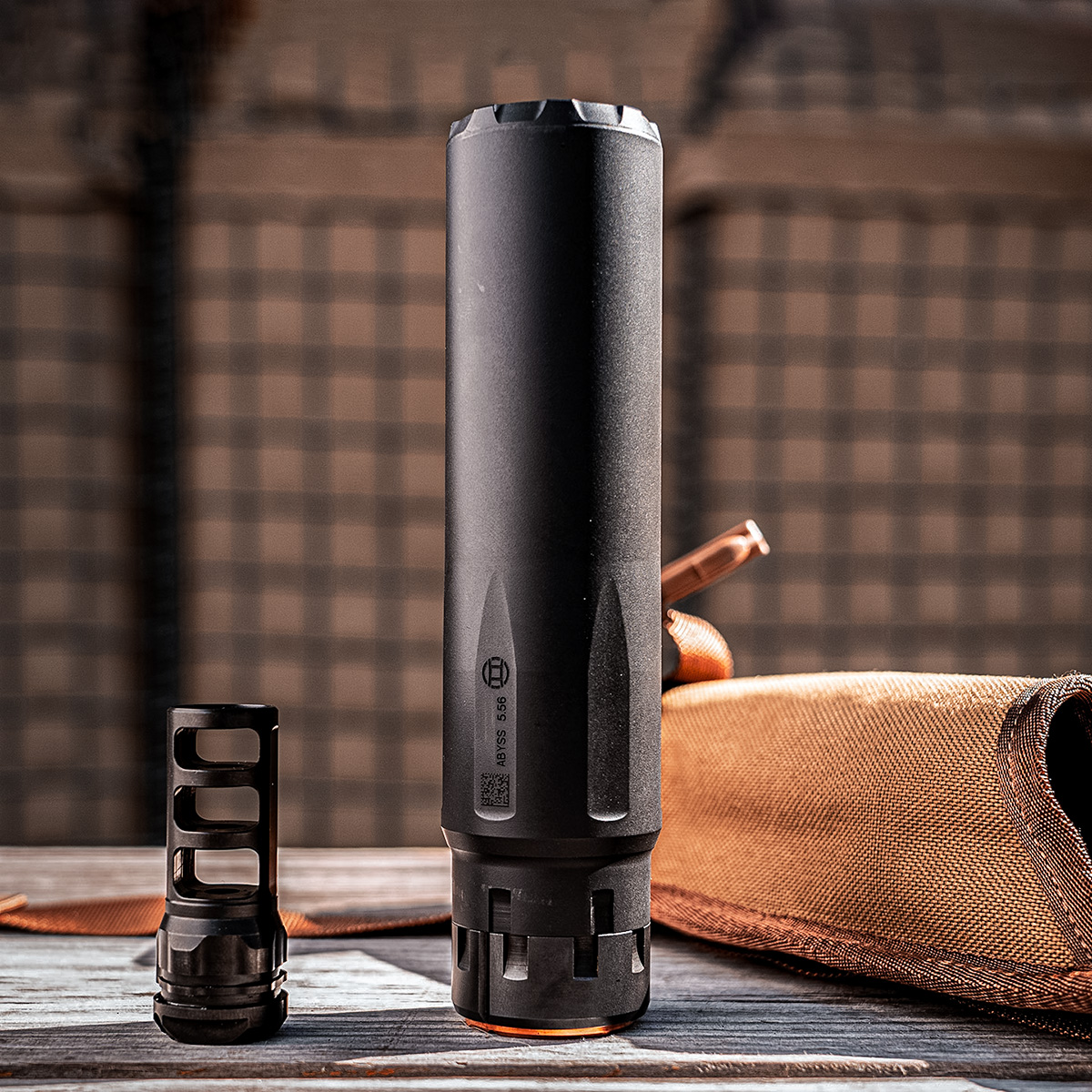 ---
If you pay attention to social media, you'll know Gemtech really wants you to know about the "ABYSS." Along with being trademarked in all capital letters, the ABYSS 5.56 suppressor was built on five of Gemtech's patent-pending technologies using both stainless steel and titanium components.
And Gemtech can't help but boast about its durability, even going so far as to say that the ABYSS is "destined to redefine the hard-use suppressor category. Its proprietary design reduces muzzle flash and decibels while reducing gas blowback for improved user comfort and host reliability."
---
---
Gemtech says the ABYSS is fully rated for short barrels and full-auto operation.
Gemtech ABYSS Specs:
Caliber: 5.56 NATO
Weight: 14.5 ounces
Color: Black
Mount: ETM
Material: Stainless Steel, Titanium
GOOD GEAR — Vanilla Bomb: Premium Espresso Coffee with a Delicious Vanilla Twist
---
The NEUTRON
Price: $829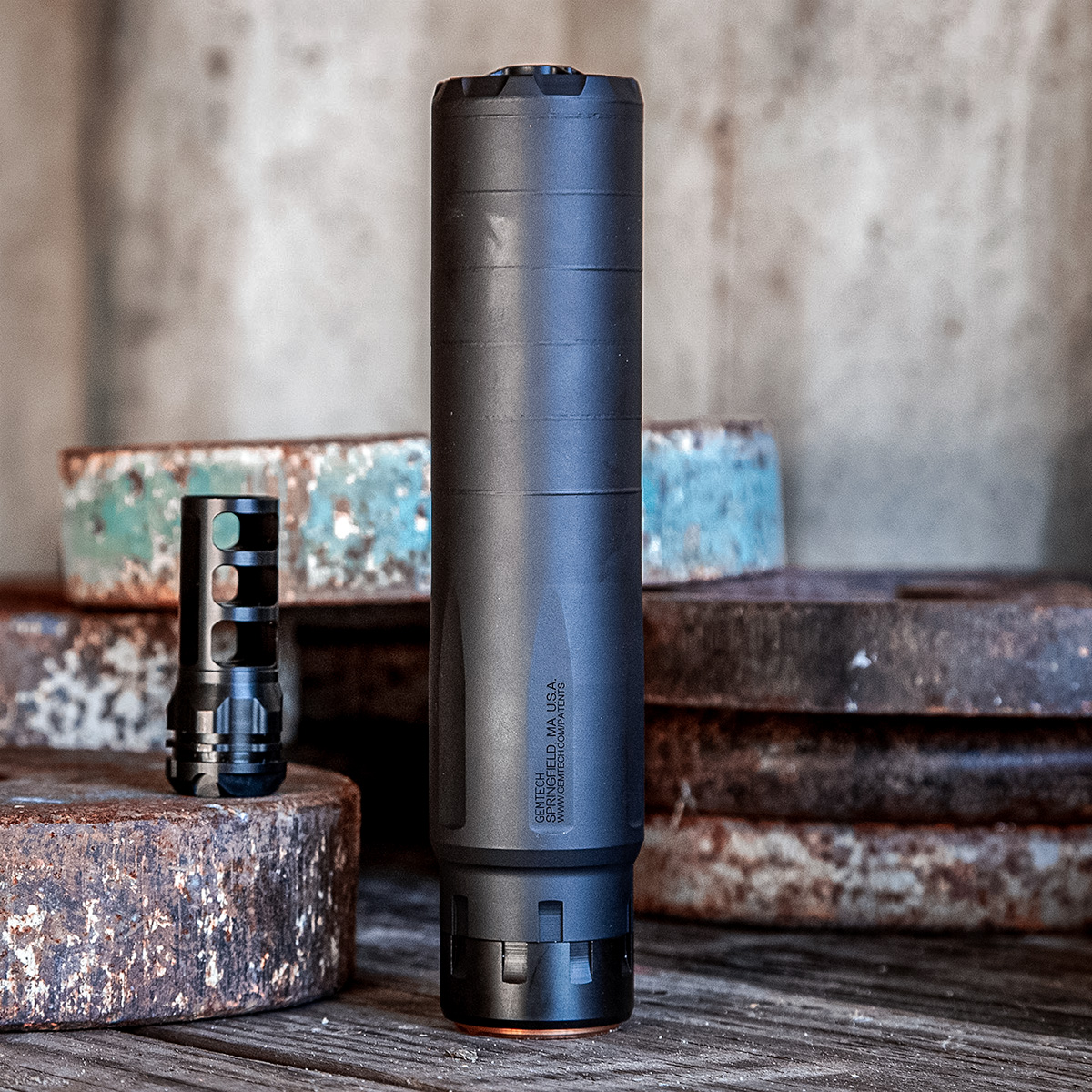 ---
The NEUTRON — also trademarked in all caps — uses the same construction materials as the ABYSS but only has four patent-pending technologies. Still, the Gemtech Neutron is calibrated for .300 Win Mag-caliber (marketed as a 7.62), so it will work with harder-hitting .30-caliber cartridges that are popular hunting rounds.
And, from the sound of it, the "tubeless" design will work with pretty much anything from a short-barrel machine gun to a bolt-action hunting rifle. 
Gemtech NEUTRON Specs:
Caliber: .300 Win Mag
Weight: 14.6 ounces
Color: Black
Mount: ETM
Material: Stainless Steel, Titanium
---
READ NEXT — FN Introduces 'Big-Bore' Pistols: New FN 545, FN 510