Model: M&P9 M2.0 Competitor
17+1 or 10+1 capacity
Ships with four magazines
Available in Tungsten Grey Cerakote or Armornite two-tone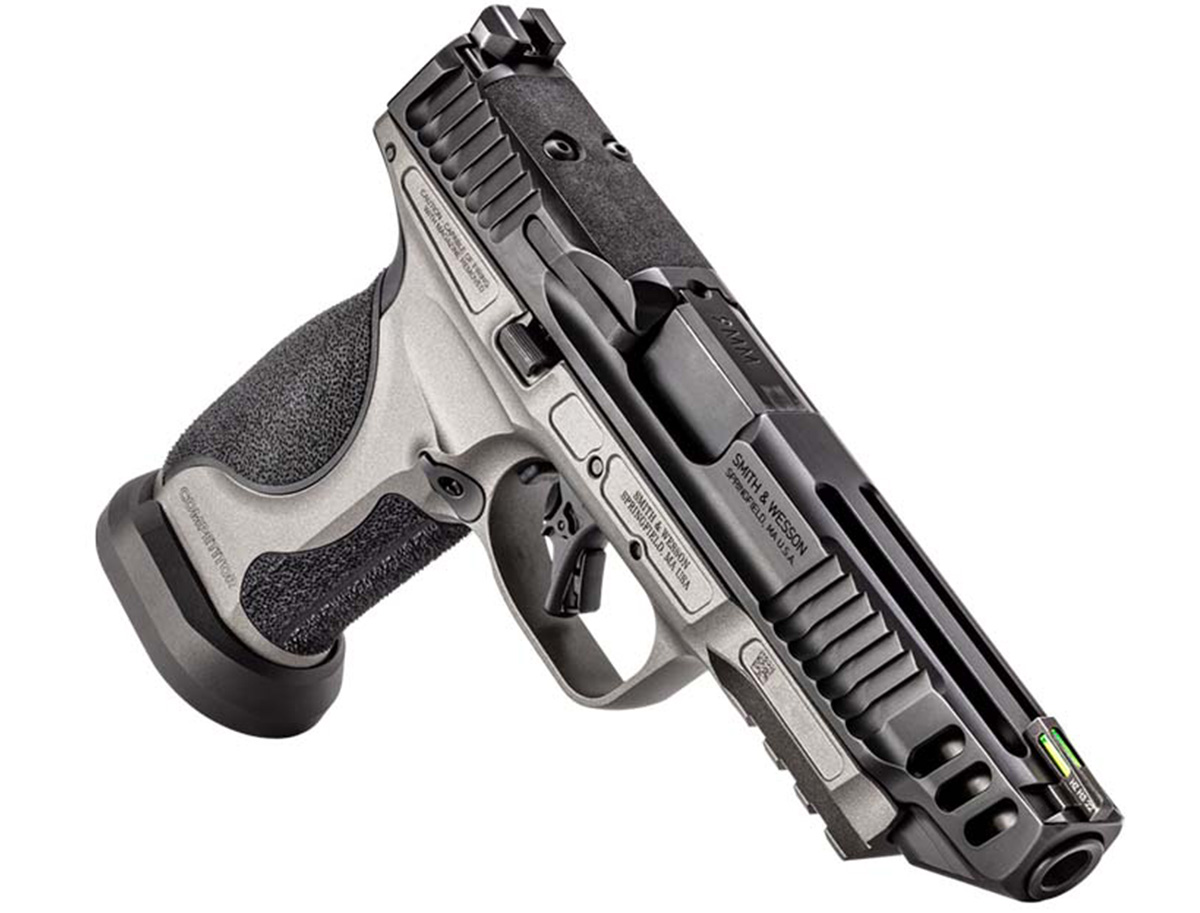 Smith & Wesson just announced the M&P9 M2.0 Competitor, a new addition to its Performance Center line of competition pistols. This take on the popular M&P line ships from the factory with the features competitive shooters need.
The full-size M&P9 M2.0 Competitor, chambered for 9mm, builds on the existing M&P platform with a metal frame and 5-inch barrel that can handle sustained rapid-fire sessions at the range. Shooters can use the stock iron rear sight and green fiber optic front sight or mount an optic on the slide. It comes standard with a suite of features that prioritize speed and accuracy.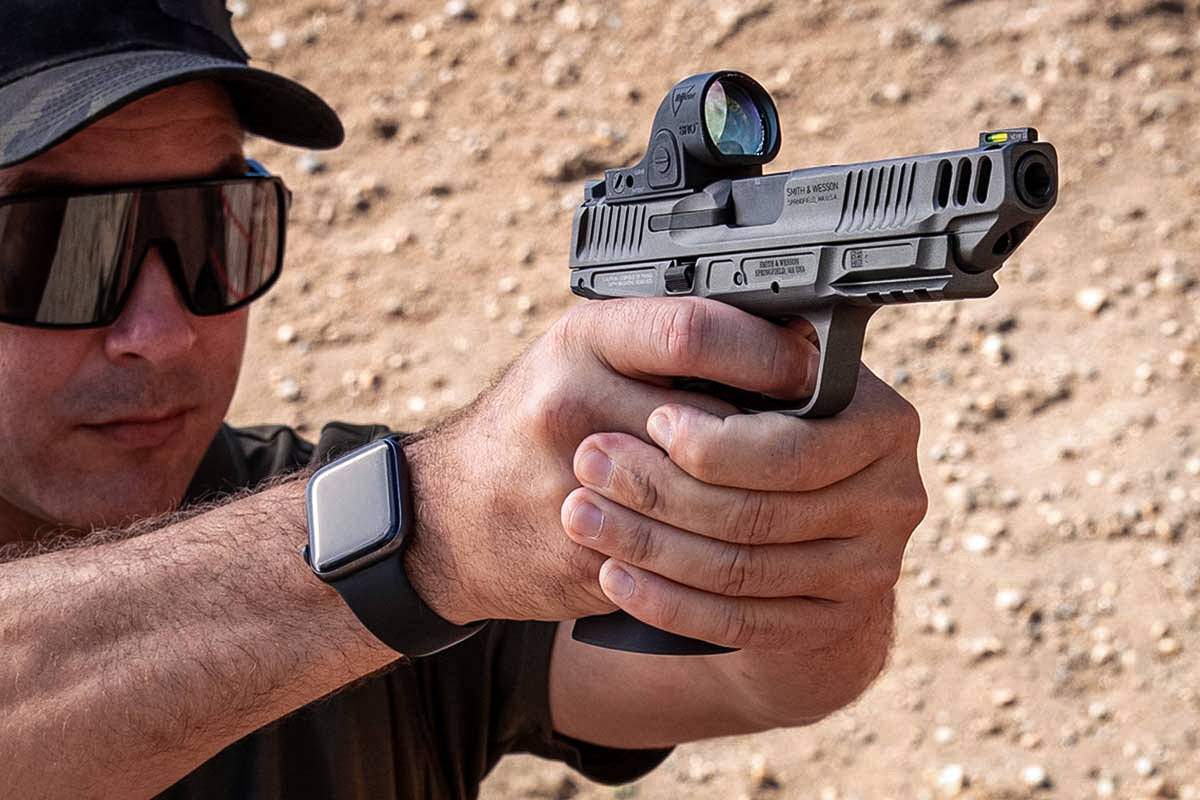 Long cuts at the top of the slide and on either side of the muzzle reduce weight and reposition the pistol's center of gravity so shooters can get it back on target quickly after each shot. A reduced bore axis cuts down on muzzle flip, as well. The flat-faced M.20 trigger operates an enhanced sear that provides a lighter, crisper let-off.
The oversized magazine release button fits on either side, and an exaggerated flare on the magazine well facilitates fast reloads. The fit of the grip is customizable with four palmswell grip inserts. If you want to run a light or laser, that's an option with a standard Pic rail. Four magazines come with the M&P9 M2.0 Competitor and buyers can choose from 17+1 capacity or state-compliant 10+1 capacity. The all-gray aesthetic is all business; you also have the option to choose a slide with a black Armornite finish for an attention-grabbing two-tone look against the gray frame.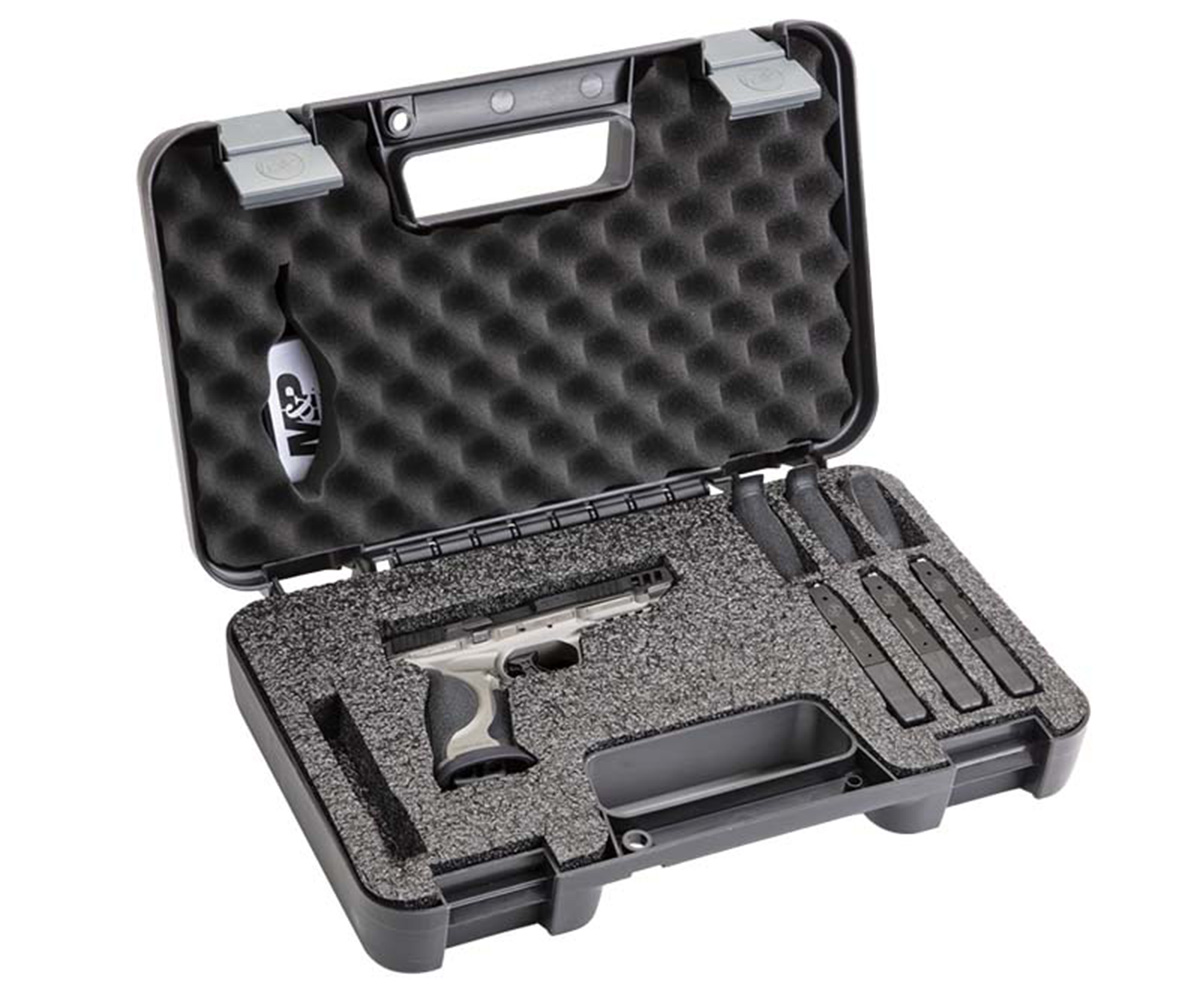 Competitive shooting has come a long way since the days of one-handed slow fire from the 25- or 50-yard line. The pistols pros rely on to get an edge have evolved, too. This new competition model from Smith & Wesson is all about speed and customization. From the optic compatibility and slide cuts to the flared magazine well and all-metal construction, it's built to run fast and accurately all day long.
With an MSRP of $999, the M&P9 M2.0 Competitor isn't likely to be an impulse buy. It's also not ideal for concealed carry or home defense, although it's possible. This is a competitive advantage in a box, built for people who want to extract every last bit of performance out of their shooting for pistol matches or three-gun competitions. For what you get, it's a reasonable price. Just remember to set some money aside for premium ammunition because this pistol deserves the best.
GOOD GEAR – Enjoy the Perfect Balance Between Bold and Smooth With the BRCC Just Black Roast
---
M&P9 M2.0 Competitor Specs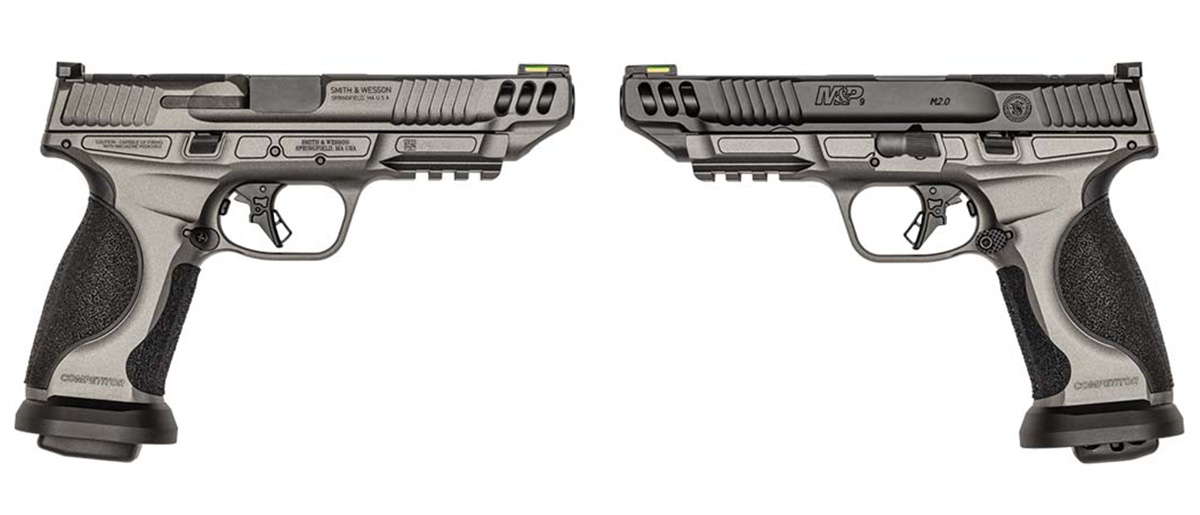 Caliber: 9mm
Capacity: 17+1
Weight: 29 ounces
Overall Length: 8.25 inches
Height: 5.5 inches
Barrel Length: 5 inches
Barrel: Stainless steel with Armornite finish
Twist: 1:10"
Frame: 7075-T6 aluminum
Slide: Stainless steel with black Armornite or gray Cerakote finish, optics-ready
Rear Sight: Black serrated iron
Front Sight: Green fiber optic
MSRP: $999
---
READ NEXT – 44 Magnum: The Most Powerful Handgun Cartridge, for a While