Smith & Wesson Equalizer NTS 9mm
Easy-to-rack slide
Light recoil
Optics ready
Front and rear slide serrations
MSRP: $599
Smith & Wesson recently released its newest contribution to the CCW sphere, an off-shoot of its EZ line of easy-to-rack semi-autos called the "Equalizer." The company heralds this light-kicking, high-capacity Equalizer 9mm as its "best-performing micro-compact to date."
Although this new pistol aimed at the broad concealed-carry market has a name cheesier than a college bar pick-up line, its ultra-slim profile and ultra-compact footprint make it ideally suited for concealed carry, which is good because this gun isn't exactly a looker.
At first glance, the Equalizer resembles a Bodyguard that went through an awkward growth spurt, then got a giant neck tattoo he thought made him look badass but instead makes his friends snicker when he's looking the other way. It has huge, and probably easy-to-grab, slide "serrations" reminiscent of those on the Beretta APX that certainly…stand out on the small handgun.
While the Equalizer's cringe-worthy and prominently-displayed name is hella easy to hate on, in truth, this pistol has a lot to offer. (Maybe it's a jab at the quote most often associated with Colt?)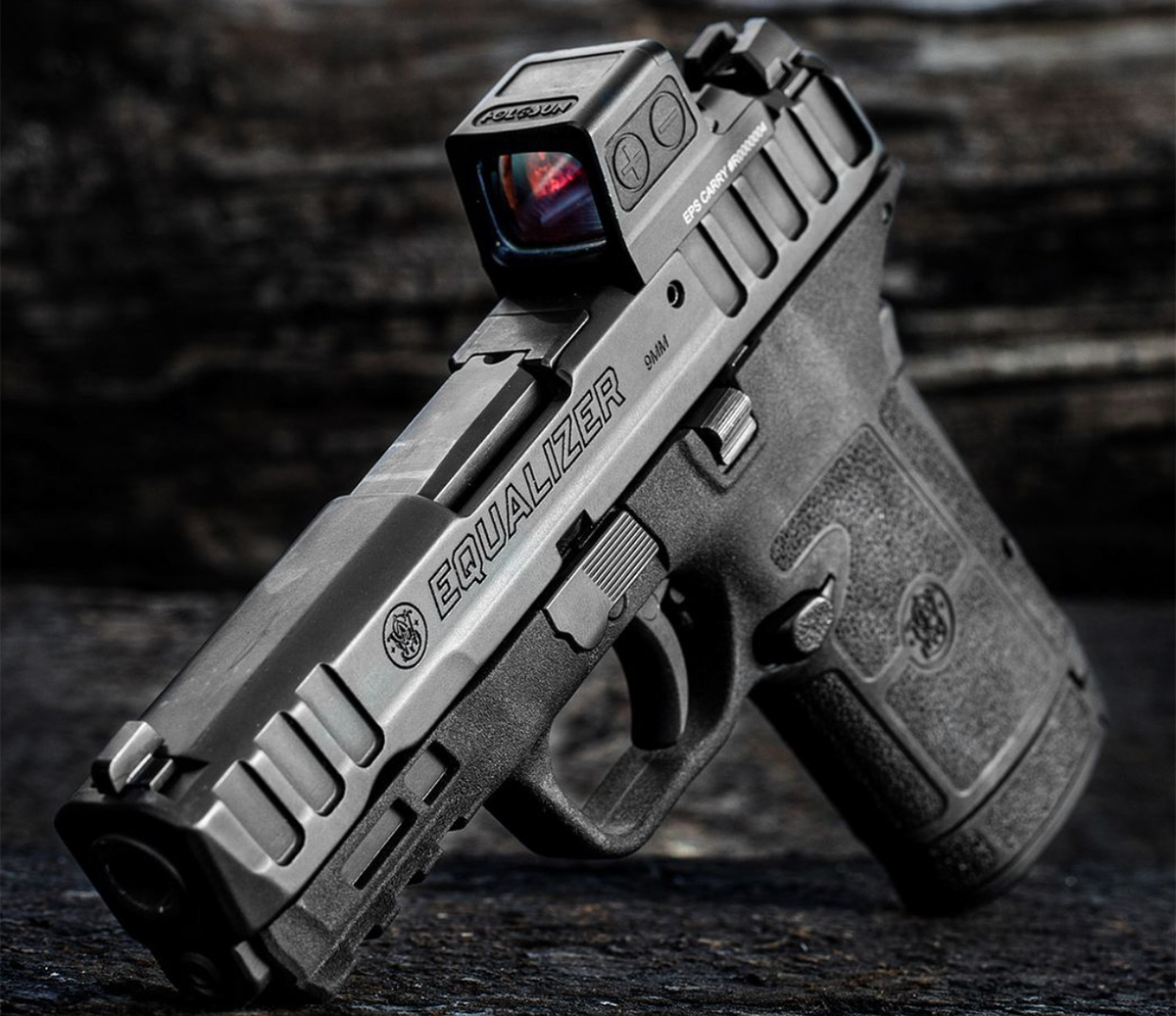 "The Equalizer is a total package micro-compact pistol. Its multipurpose design allows for a variety of setup options for use at the range and/or for personal carry, while not compromising on firepower or comfort," said John Myles, Smith & Wesson's senior manager of new products.
Featuring what the company calls "Next-gen EZ Technology," the Equalizer is ideal for shooters of all body types — including those with small hands, weak wrists, and limited grip strength — and experience levels. This newest model integrates elements from the popular M&P Shield EZ series into a package with greater capacity.
This new model includes the trademark EZ reduced spring tension, which works with the aforementioned front and rear slide serrations to make racking this small gun manageable for practically anyone, even shooters with compromised hand strength.
The Equalizer also borrows the grip safety from the Shield EZ, which, like all grip safeties, automatically disengages when a proper shooting grip is employed. Safety-conscious shooters can also choose an optional manual thumb safety if desired, a feature that appeals to a lot of new shooters and concealed carriers.
Chambered in 9mm, the S&W Equalizer comes with a flush-fit 10-round magazine and extended 13-round and 15-round options for shooters who want to maximize their ammo count.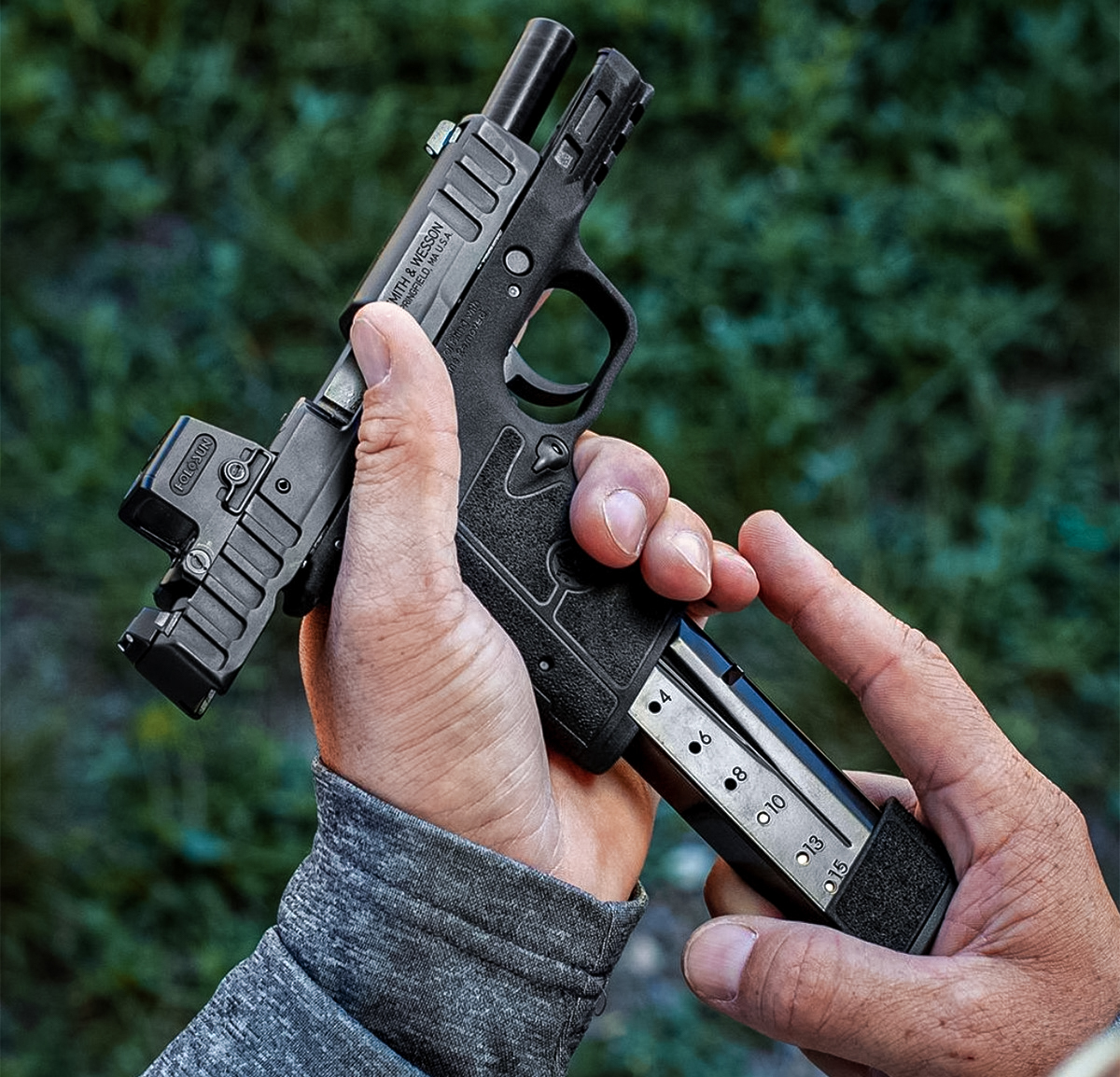 And this isn't a striker gun; it has an internal hammer, which means the Equalizer is sporting a crisp single-action trigger with a short take-up, clean break, and fast reset, allowing for faster and more accurate follow-up shots. The pistol's 3.675-inch barrel also provides a slightly longer sight radius than most micro-compacts offer.
With a new grip texture and pattern, this new concealed-carry pistol promises better shooting control and improved comfort when carrying. The Equalizer (shudder) features an accessory rail for a light or laser, and, last but not least, the slide has a new optic-cut pattern, which easily accommodates a variety of red dots.
GOOD GEAR – Make the Best Drip Coffee You'll Ever Taste With the BRCC Just Black Roast
---
Smith & Wesson Equalizer 9mm Specs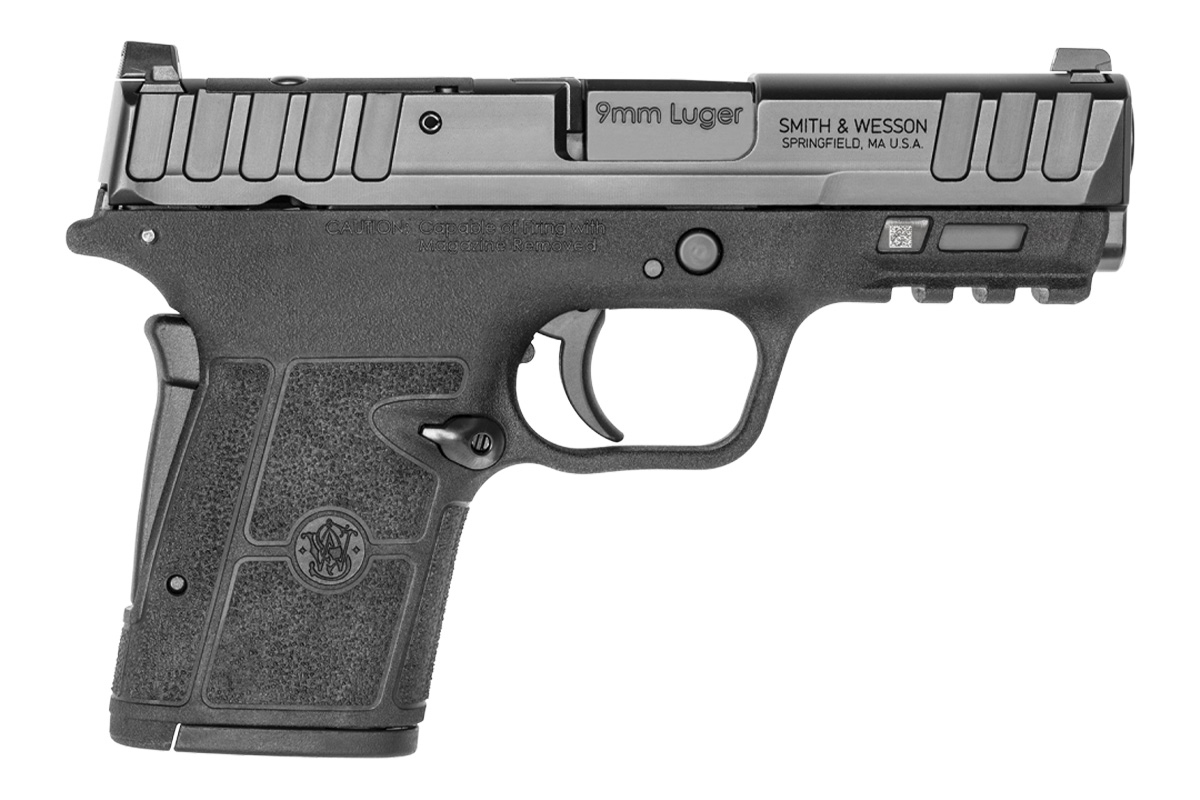 Caliber: 9mm
Action: Internal hammer fired
Trigger: Single-action
Safety: Grip safety, optional thumb safety
Capacity: 10+1, 13+1, 15+1 (3 mags included)
Weight: 22.9 ounces
Overall Length: 6.75 inches
Height: 4.5 inches
Width: 1.04 inches
Barrel Length: 3.675 inches
Barrel Material: Stainless steel with Armornite finish
Slide Material: Stainless steel with Armornite finish
Grip Material: Polymer
Frame Finish: Matte black
Accessory Rail: Yes
Front sight: White dot
Rear sight: White 2-dot
MSRP: $599
---
READ NEXT – P365 XMACRO Redefines Compact Capacity With 17-Round Mags