NASCAR driver Noah Gragson, in the No. 9 Bass Pro Shops / TrueTimber / Black Rifle Coffee Company Chevy Camaro, is one of the hardest-charging young guns in racing — and he's pedal-down powering toward another winning weekend in Daytona. 
In only his third full-time season in the NASCAR Xfinity Series, the Las Vegas native has wasted no time racing toward the head of the pack: finishing 2020 with huge wins in the Daytona 300 and at Bristol Motor Speedway, along with 17 finishes in the top five and 25 in the top 10. In addition to this weekend's NXS race, Gragson is attempting to qualify for one of four open positions to run the Cup Series Daytona 500.
At only 22, Gragson has the confidence of a seasoned vet but also the humility, work ethic, and fire in the belly that have defined many of NASCAR's greats. Those are fantastic traits for someone with a fast car and an already promising career who's hell-bent on outpacing the field.
Free Range American caught up with Gragson about this weekend's big race and what he expects for the season.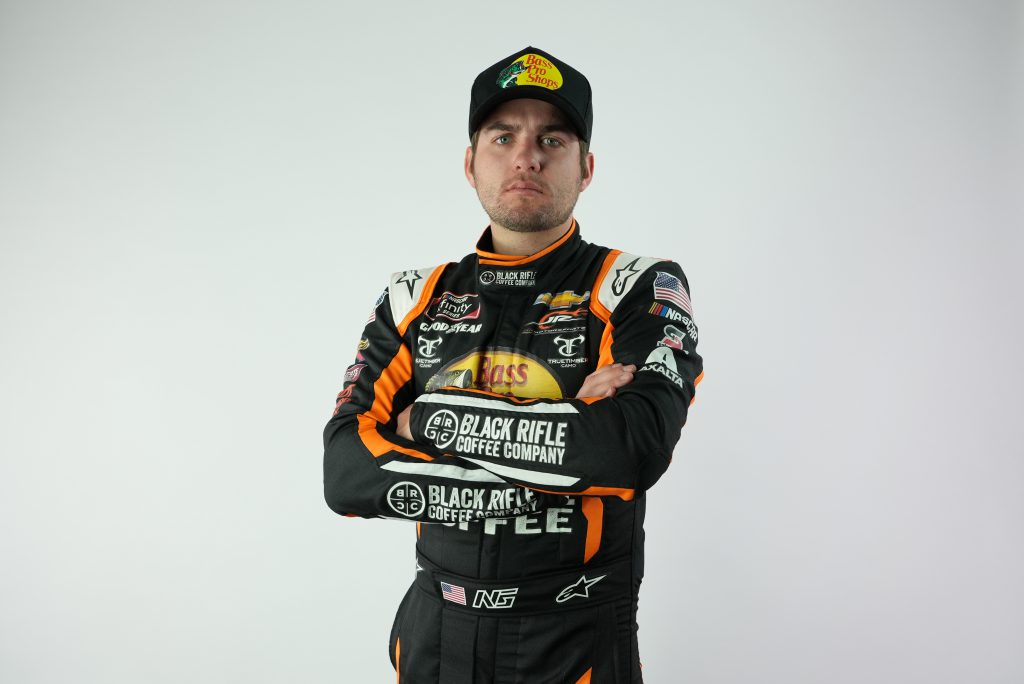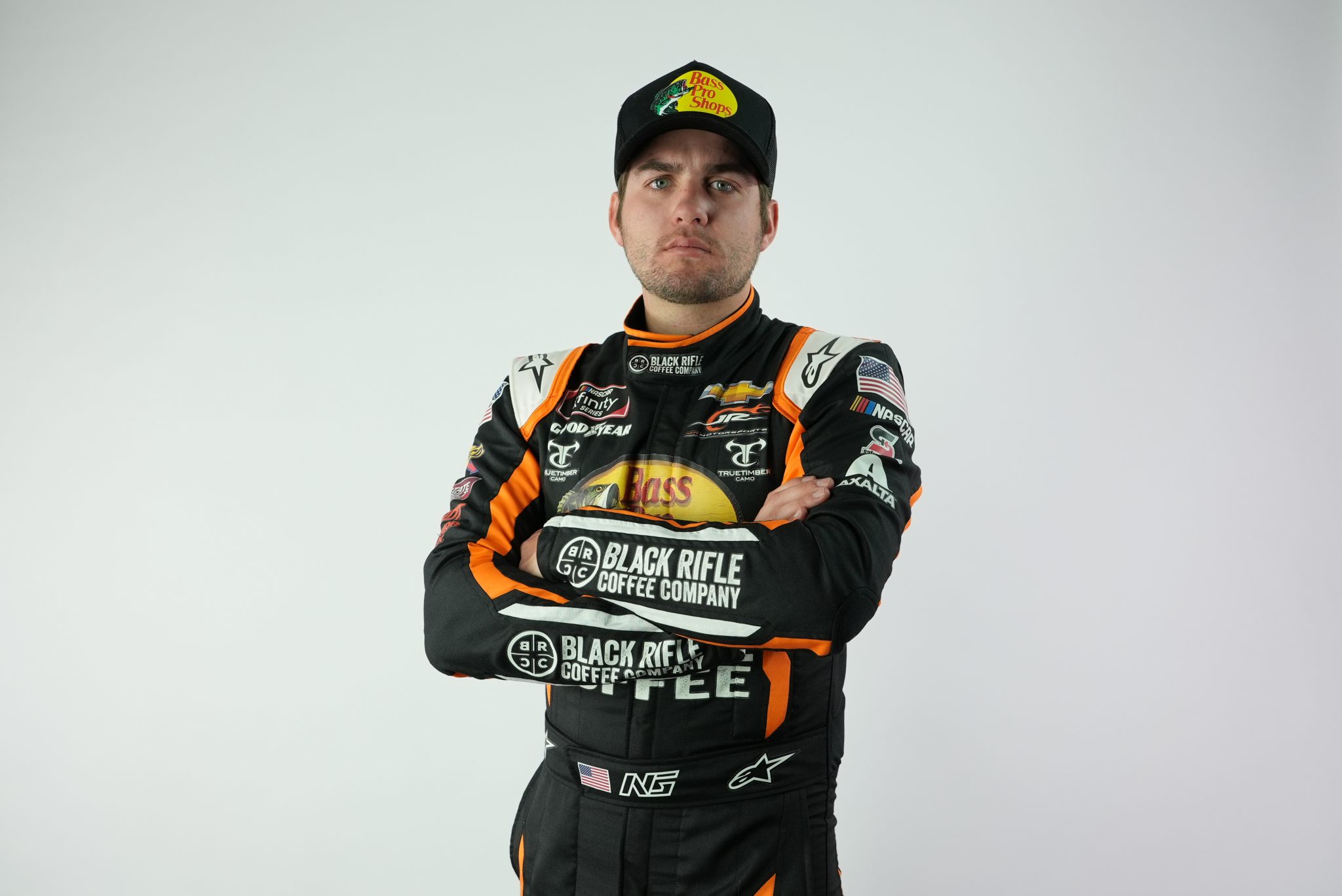 This interview has been edited for length and clarity.
FRA: You finished 2020 strong with a couple big wins, including one at Daytona. How does it feel to be heading back to Daytona to start this season?
NG: It's nice being able to get back down to the track that I won my first career race in the Xfinity Series. I'm excited for it and just thankful to be back. Been itching to get back behind the wheel and it's finally here. Can't wait much longer.
FRA: You're also gunning for one of four open positions in Sunday's big-show, yeah? That'd be huge. How does that work? 
NG: Yeah, it is a big deal. It'll be single car qualifying Thursday night, and that'll set the field for the duals. The top two guys who are not locked in will automatically advance to the race and be locked in. There's eight or nine of us that are trying to qualify for those four spots. Then Friday they split the field and there'll be two 125-mile-long races. The highest finisher of the go-or-go-home guys will qualify for the last two spots. A lot of laps, you know. 
FRA: How do you prepare for big races like this? Do you have a regimen you follow to bring your physical and mental A-game?
NG: I train [at the gym] throughout the week. That's the most important thing, just being physically fit behind the wheel of the race car, as well as being mentally prepared with watching tape and being 100% focused and ready to go by the time you get out there on the racetrack for the weekend.
FRA: When you're studying tape, what are you looking for?
NG: Different techniques the other guys are using and other things that stand out in my mind. I watch myself a lot and see where I can do a better job, like if I can make a better move on a restart. There's a lot of different things you can learn from just watching film back and preparing for the race ahead.
FRA: Where's your competitive drive come from?
NG: I think I started out just early, being competitive. Action sports have always been my passion, my true love. I always try being the best at everything, and I never liked losing. So I guess that's where my competitive side really came out. Hating losing and just wanting to be better than all my friends at everything we did.
FRA: What's the best part of the race for you?
NG: The part that's my favorite is making a cool move on someone, like a three-wide pass. Or Homestead comes to mind. You have to run an inch away from the wall all the way around the racetrack. That's the fastest line around the track, and so you're going 160, 170 miles an hour 1 inch from the wall around those corners. It takes all your focus and skill to keep the car out of the wall and drive the car to its absolute limit. 
FRA: Do you talk shit to other drivers in the race or in general to bust their chops?
NG: Yeah, I'm kinda the jokester personality. I like to play a lot of pranks. You know, you've got to get in these guy's heads. We have our team communication in-car, but we can't talk to other drivers, so there's not a lot of verbal shit-talking. But we can go up to guys under caution and mess with them, hit 'em under caution, or give 'em the deuces when you pass 'em. Kinda just means, You suck, bro. I'm driving away from your ass. I'm headed to the front and you have a boat anchor tied to you. A lot of middle fingers too. We're all in the garage 33 weekends a year, and I'd say a lot of us guys are good friends. But when we put the helmet on, there's a lot of competitiveness in us and we're out there for ourselves. We'll deal with the friendships later on.
FRA: How about coffee? Good pre-race fuel or no?
NG: I don't drink coffee before a race, but I do drink it in the mornings. Yeah, pretty much every morning.
FRA: So, let's be real: 300 miles locked in the driver's seat. You have to take a leak at some point, don't you? How's that work?
NG: Well, I mean, our races are only 2.5 hours long, so if you can't hold it for 2.5 hours, you might have a problem. (laughs) Yeah, we're going a lot faster than a normal road-tripping 300 miles. There are guys who just go in their race suits though. But, you know, it's really hot inside the race car, too, so I pretty much sweat all the liquids out.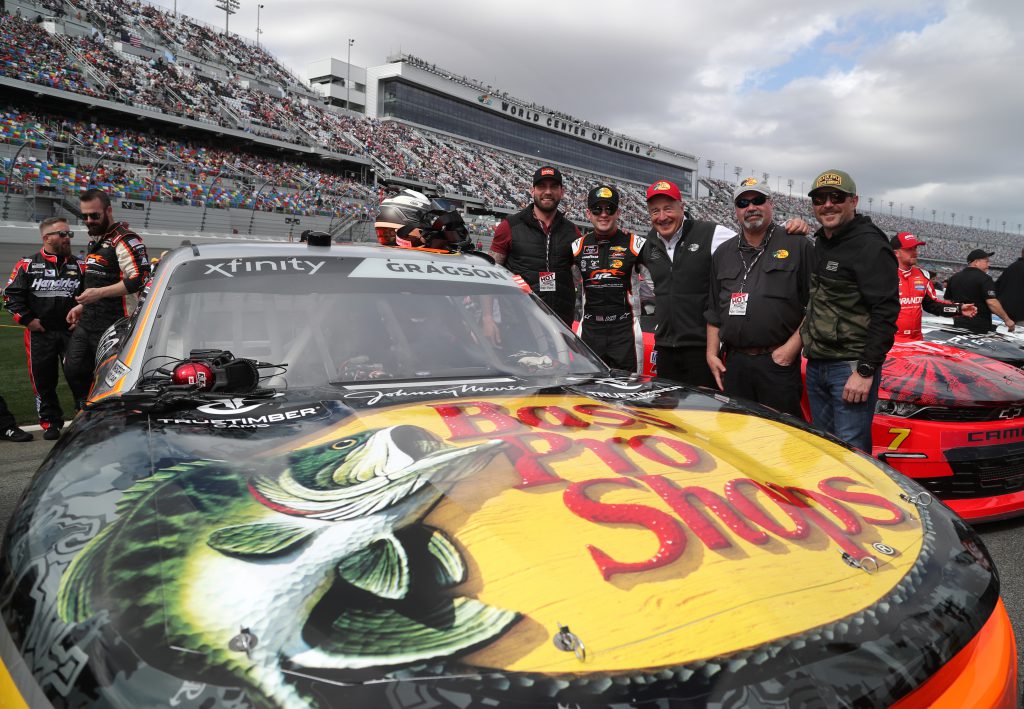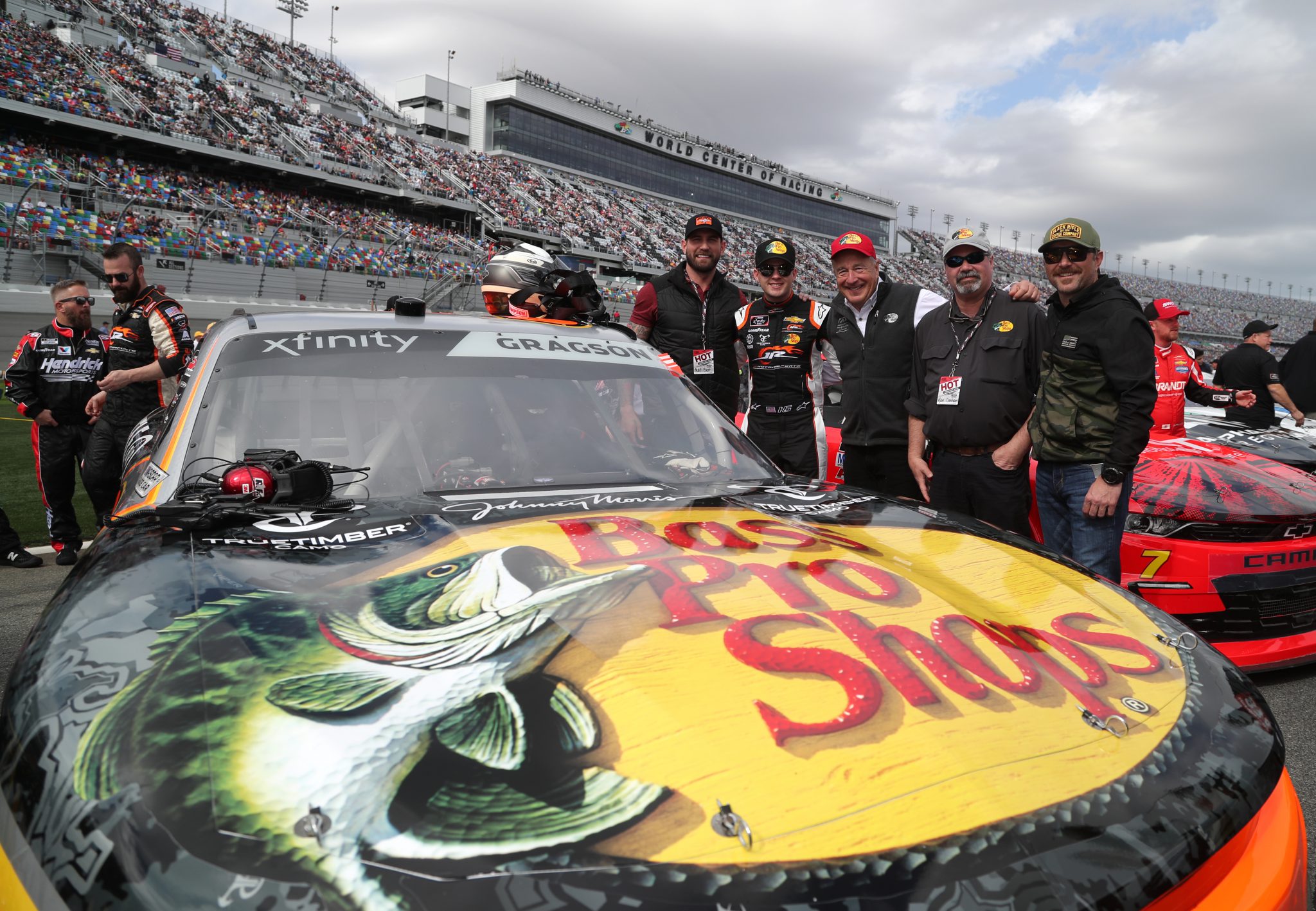 FRA: What do you like to do in your free time outside of racing?
NG: I like fishing a lot. Riding my BMX and mountain bikes, dirt biking, snowboarding, skateboarding. Anything in action sports. It's something I always loved as a kid. Still do.
FRA: What was your first street car?
NG: A BMW 328i two-door that we bought used off a guy on Craigslist. It looked really cool. It just wasn't that fast. It looked a lot faster than it was.
FRA: How many speeding tickets do you have?
NG: I only have three speeding tickets. I just kinda cruise. I'm pretty cautious on the road.
FRA: Who were your heroes or inspiration coming up in the sport?
NG: Travis Pastrana was probably the biggest. I liked watching him in the X Games and riding dirt bikes and all that. He was always somebody I looked up to as both an athlete and how he carried himself off the motorcycle or outside the race car. Just was always a big fan of his.
FRA: If you could go head-to-head with any NASCAR driver, past or present, who would it be and on what track?
NG: I'd like to race Tyler Reddick at Homestead. I really enjoy running the wall, but I feel like he's the best at running the wall. I'd love to do a head-to-head with him where maybe we do a lap-time competition. Same car, same time, and just see who can run faster over a 50-lap run. I think that'd be really fun.
FRA: Okay. Here's your chance to put a stake in the ground: What are we going to see from the No. 9 car this season?
NG: Hopefully a lot of top five finishes, a lot of wins, and a shot at making the final four in Phoenix. Anything can happen when you get to that final four. Obviously we all want to be champions, but you've gotta first make the final four to get there.
Read Next: Surviving Pastranaland: A Day in the Life of America's Premier Daredevil