This week, an Oregon state judge upheld a temporary restraining order (TRO) blocking the background check provision in Measure 114, a gun control law voters passed by a slim majority in November. The ruling effectively blocks the law in its entirety for the time being.
In the Jan. 3 decision, Harney County Court Judge Robert Raschio explained he's continuing to block the portion of the law that requires background checks for all gun purchases due to the way the law was written — the background check is intertwined with the new law's firearm-purchase permitting scheme. And, he added, the court still needs to determine the constitutionality of the permitting system. 
"The court will address severability only if it finds the permit-to-purchase program unconstitutional at a final declaratory and injunctive hearing on the merits of the complaint," Raschio said in his decision.
In the matter at hand, Raschio is referring to Oregon's state constitution as opposed to the U.S. Constitution because the plaintiffs in the case argue the law violates their state gun rights.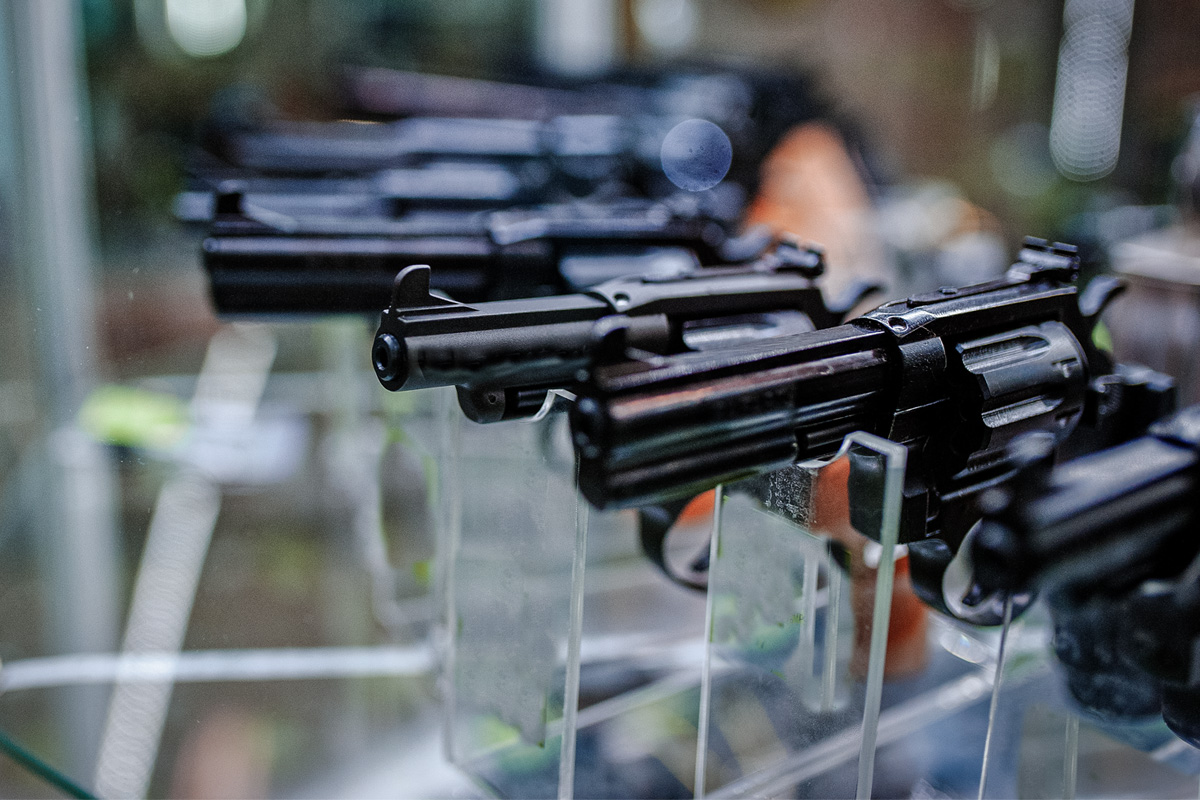 In a similar federal case filed around the same time as the state case, the judge declined a TRO request, saying the plaintiffs failed to show how the law would cause "irreparable harm" if it went into effect.
Raschio's recent decision was based on arguments at a hearing that took place right before Christmas. The Oregon attorney general's office defended the law and the provision, which authors say would close a loophole that could allow a person to buy a firearm before the government completes its background check.
The "loophole" refers to the three-day window the government has to complete the check. It became a legislative issue in 2015 after a white supremacist, despite having prohibitive drug charges on his record, obtained a gun when the deadline elapsed. He went on to murder nine black parishioners at a historic church in Charleston, South Carolina. 
An attorney with Gun Owners of America, representing the plaintiff in the state case, reportedly argued the loophole was written into federal law as a "relief valve," so the government would have to complete the background check in a timely manner instead of potentially sitting on them. 
---
---
If and when Measure 114 goes into effect, it would require Oregonians to obtain a permit to purchase firearms. Obtaining a permit would require passing a safety training course and a criminal background check. No such permitting system currently exists, and no funding has been allocated for its creation — since it was passed as a ballot measure, the new law does not include funding provisions. The new law would also prohibit the sale of magazines in the state capable of holding more than 10 rounds.
Critics of Measure 114 also say the permitting system would strain the resources of local and county law enforcement agencies. They argue those agencies would have to manage the checks and permitting process, once it's created, without additional support from the state. That strain, they say, would result in a backlog, which could indefinitely prevent Oregonians from buying firearms and exercising their gun rights. 
Supporters of the measure dismiss those arguments, saying nine other states have similar firearm permitting systems and the state legislature will be responsible for implementing the program. However, the Oregon attorney general's office did request the court to delay the permitting provision because the government could not get it operational by the Dec. 8 deadline. Predictably, there was a surge of gun and magazine purchases in the state leading up to that deadline date (see below).
The TRO blocking Measure 114 will remain in place until after a full trial can be held and Raschio rules on the constitutionality of each provision within the law. A trial date has yet to be scheduled.
RELATED– New ATF 'Ghost Gun' Rule: Unfinished Pistol Frames Are Firearms
---
FOLLOWING CONTENT POSTED Dec. 8, 2022:
Oregon Ballot Measure 114: Residents Race to Sue, Buy Guns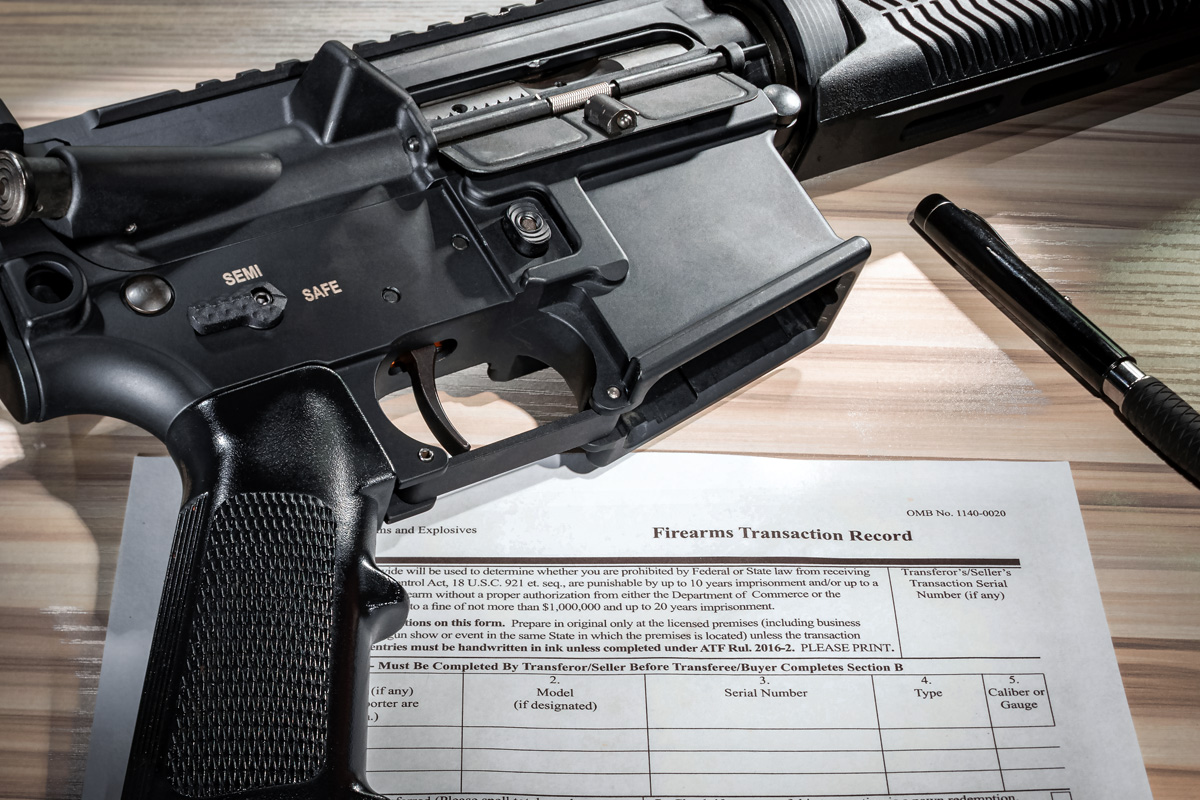 Since voters approved Oregon ballot Measure 114 on election day last month, it has been making its way through federal and state courts. Challengers of the controversial gun control law have had various degrees of success, leaving many to wonder if and when it will go into effect, creating a buying surge in the state in recent weeks.
Measure 114 will require anyone who wants to buy a firearm in the state to first obtain a purchase permit, which requires the individual to pass a safety training course and a criminal background check. The measure will also prohibit the sale of magazines that hold more than 10 rounds; standard-capacity magazines that residents already own will be grandfathered in.
In the latest legal developments, the Oregon Supreme Court issued a ruling late Wednesday, Dec. 7, in favor of a lower court's decision from Harney County Judge Rober Raschio to temporarily block the measure. Rachio's decision, issued just the day before, said without a temporary restraining order (TRO), "plaintiffs will be deprived of their right to bear arms" under Article I, Section 27 of the Oregon Constitution.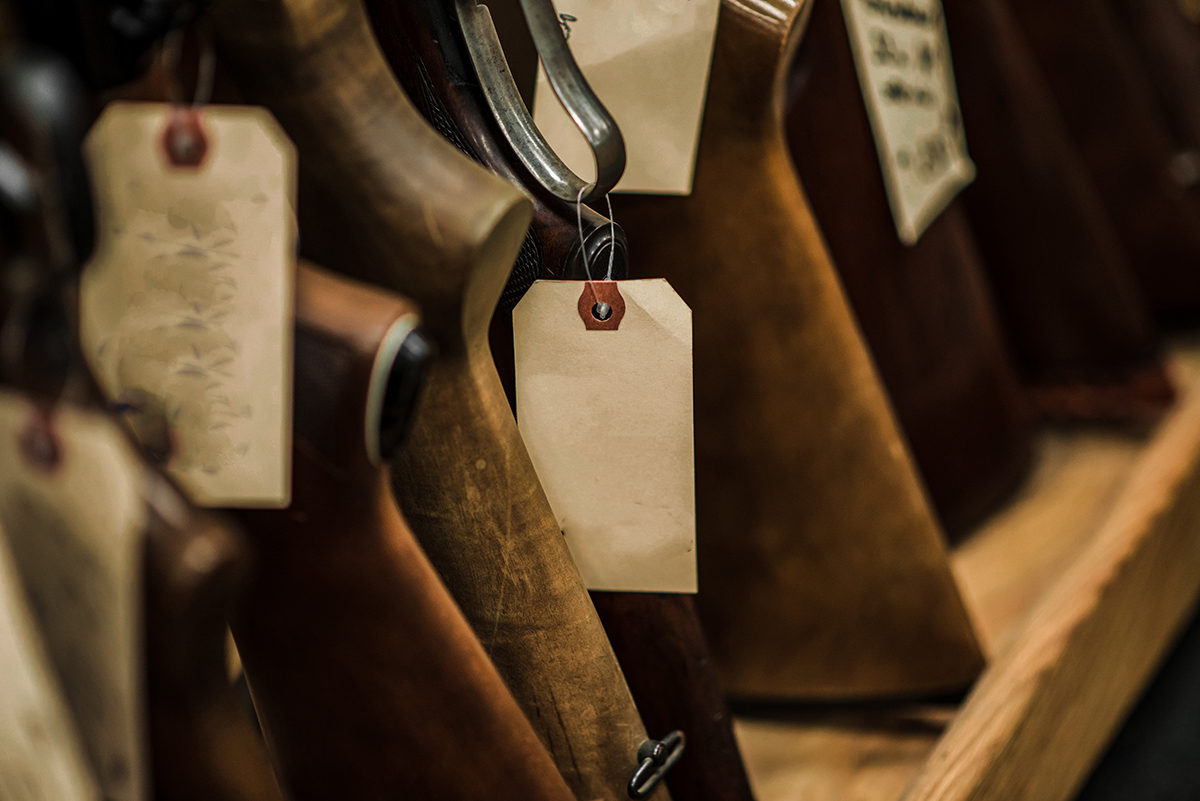 Raschio pushed the law's scheduled start date from Dec. 8 to Dec. 13, at which time the state has to explain why the law can't wait until after details are sorted out through litigation.
And hours before he issued his ruling, a federal judge denied a separate TRO request, saying the plaintiffs failed to show how Measure 114 will cause "irreparable harm" if it's enacted as scheduled.
What it all means, according to Oregon Attorney General Ellen Rosenblum, is that Measure 114 will be delayed at least until Dec. 13.
"If you're wondering about the legal status of Measure 114, the law's enforcement is (we hope temporarily) on hold by the state courts," Rosenblum said on Twitter. "There is a hearing in Harney County next week, and we will continue to defend the constitutionality of this voter-passed gun safety law."
At next week's hearing, she said she wants to "align the result in our state courts with the federal court's well-reasoned and thoughtful decision."
In a 43-page opinion, U.S. District Judge Karin Immergut denied arguments of constitutional violations, saying they "failed to show a non-speculative, immediate risk of irreparable harm" because the law doesn't bar the plaintiffs from keeping firearms and magazines they already own.
"Nothing in the permit-to-purchase scheme would make it impossible for plaintiffs to use their pre-existing firearms for self-defense, as it is not illegal to possess a firearm without a permit," said Immergut, who was appointed to the bench by President Trump in 2019.
She also expressed similar reasoning regarding the inbound magazine ban.
"Under Measure 114, plaintiffs would still be allowed to possess and store any large-capacity magazines on their property and could continue to use those magazines — within the limits of Measure 114 — outside of their home," she said.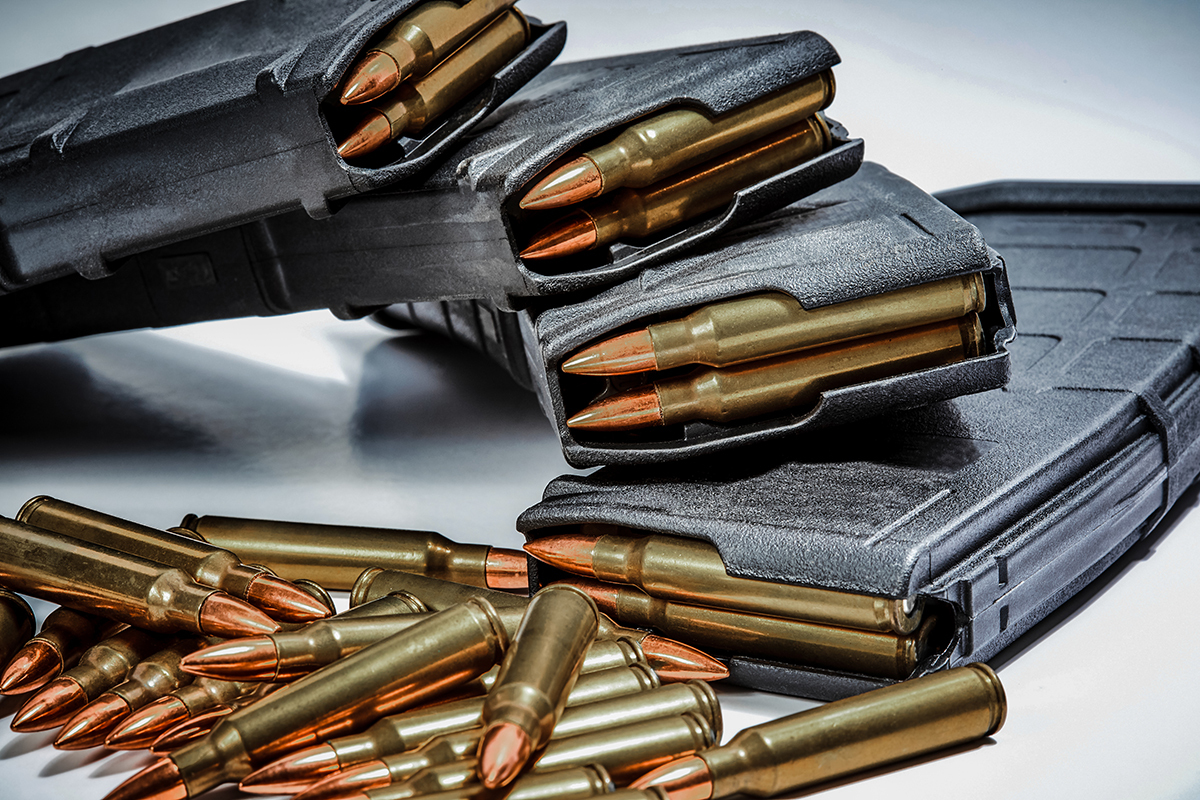 While Immergut denied the plaintiffs' request for a restraining order, she did agree to delay permitting provisions at the state's request. On Dec. 4, Rosenblum's office explained that local law enforcement agencies wouldn't be able to launch an operational permit system by Dec. 8 and filed a motion to delay the provision for 60 days.
"Postponing the permit requirement by approximately two months should give Oregon law enforcement time to have a fully functional permitting system in place," Rosenblum said in a statement.
---
Response to the Federal Ruling
In a statement, the National Shooting Sports Foundation (NSSF) said it "respectfully disagrees with the federal court's ruling" and contends that the court misapplied the recent Supreme Court ruling in Bruen v New York, a case that focused on New York's may-issue concealed carry permitting system. In the 6-3 landmark decision, the high court ruled that a law-abiding citizen doesn't need to show cause to exercise the right to carry a firearm in public. The Court's decision also said restrictions placed on gun ownership must have existed when the Constitution was drafted to be considered constitutional.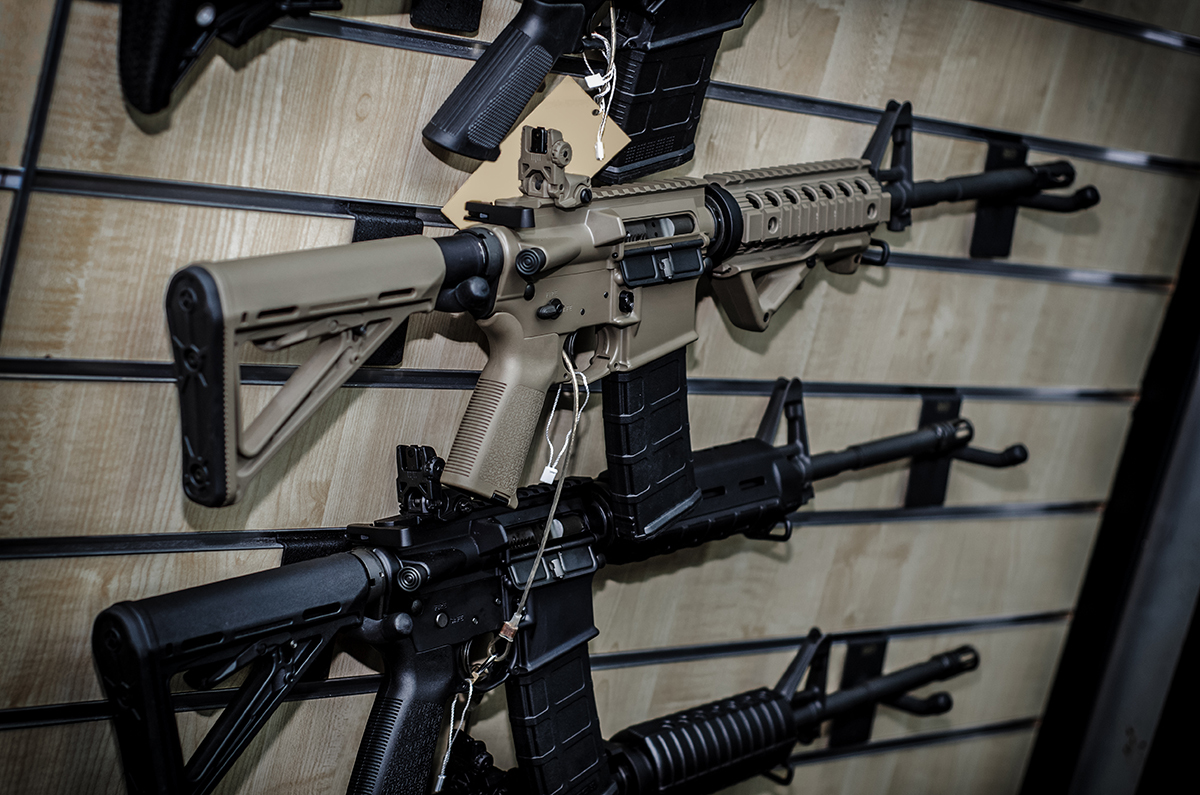 "The court incorrectly relieved the State of its burden to demonstrate that the restrictions in Measure 114 are 'part of the historical tradition' of firearm regulations that existed at the time the Constitution was adopted," the NSSF said. "The court mistakenly placed the burden on the plaintiffs to prove a 'need' for lawful self-defense."
The Firearms Policy Coalition, a Nevada-based nonprofit, said the decision "leaves a lot to be desired," but it has not lost hope. "FPC is cautiously optimistic that the most immediately glaring problem with Oregon Measure 114 — namely that requiring a 'permit-to-purchase' to acquire firearms, when no such permit application process even exists — has been acknowledged by the Court," said Bill Sack, FPC's director of legal operations.
RELATED – Mike Glover Instagram Ban Drama is a Warning for All Hunters
---
Surging Gun Sales
Exactly what it'll take to make the permit system operational is unclear, which has caused a lot of confusion and chaos in the Beaver State.
Amy Patrick, the policy director for the Oregon Hunters Association (OHA), told Free Range American that it will take at least two years to create a permitting system for residents. If residents cannot get a permit, they won't be able to buy a firearm from a licensed gun dealer.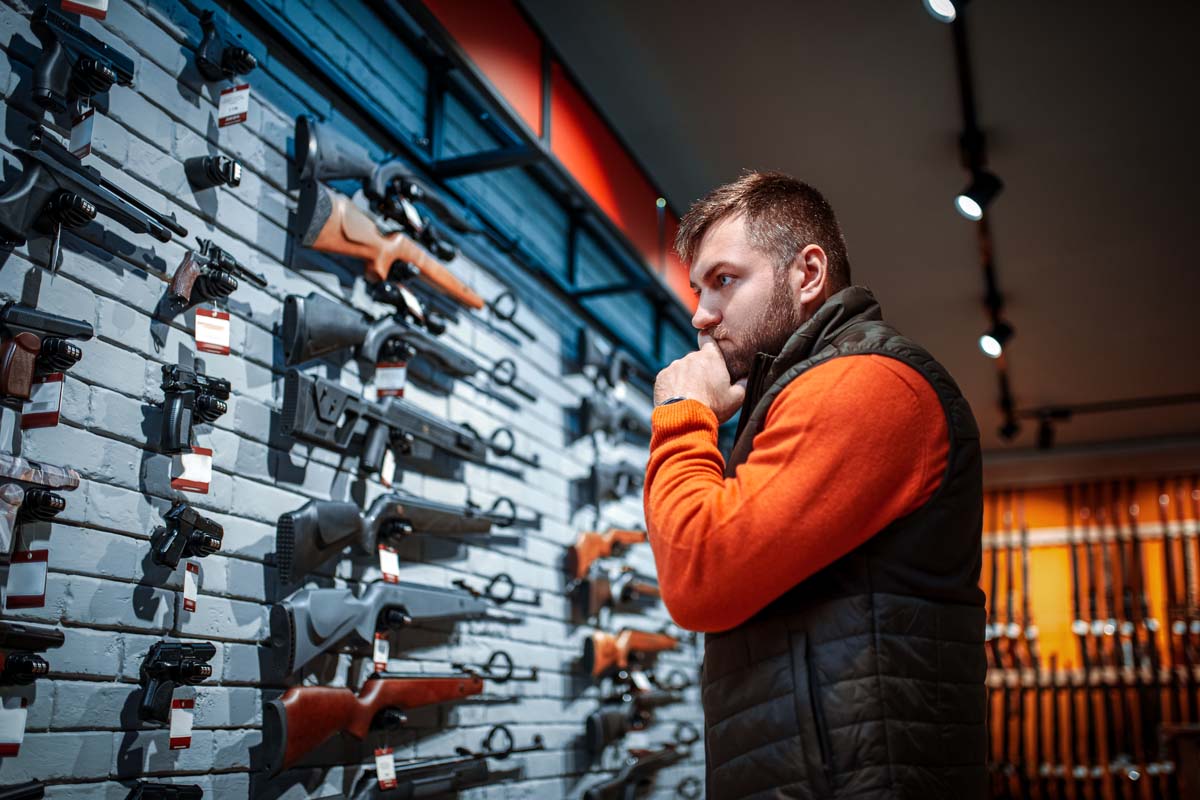 Linn County Sheriff Michelle Duncan explained to Free Range American that although her office has experience issuing concealed handgun licenses, local departments do not. "They will really be scrambling to create this (basic permit) infrastructure."
Additionally, Duncan explained that no funding mechanism came with the measure, so law enforcement agencies will have to reallocate funds and staff to support the new permit system.
Since voters approved the ballot measure, the state has seen an unprecedented number of gun sales. They jumped 98% from the year before and roughly 107% compared to the national average, according to FBI background check data, which the gun industry uses as a barometer for gun sales.
There were so many gun sales, in fact, that the Oregon State Police issued a statement warning of delays: "Since November 8, 2022, the FICS unit has experienced unprecedented volumes of firearms transactions never seen before in the program's 26-year history."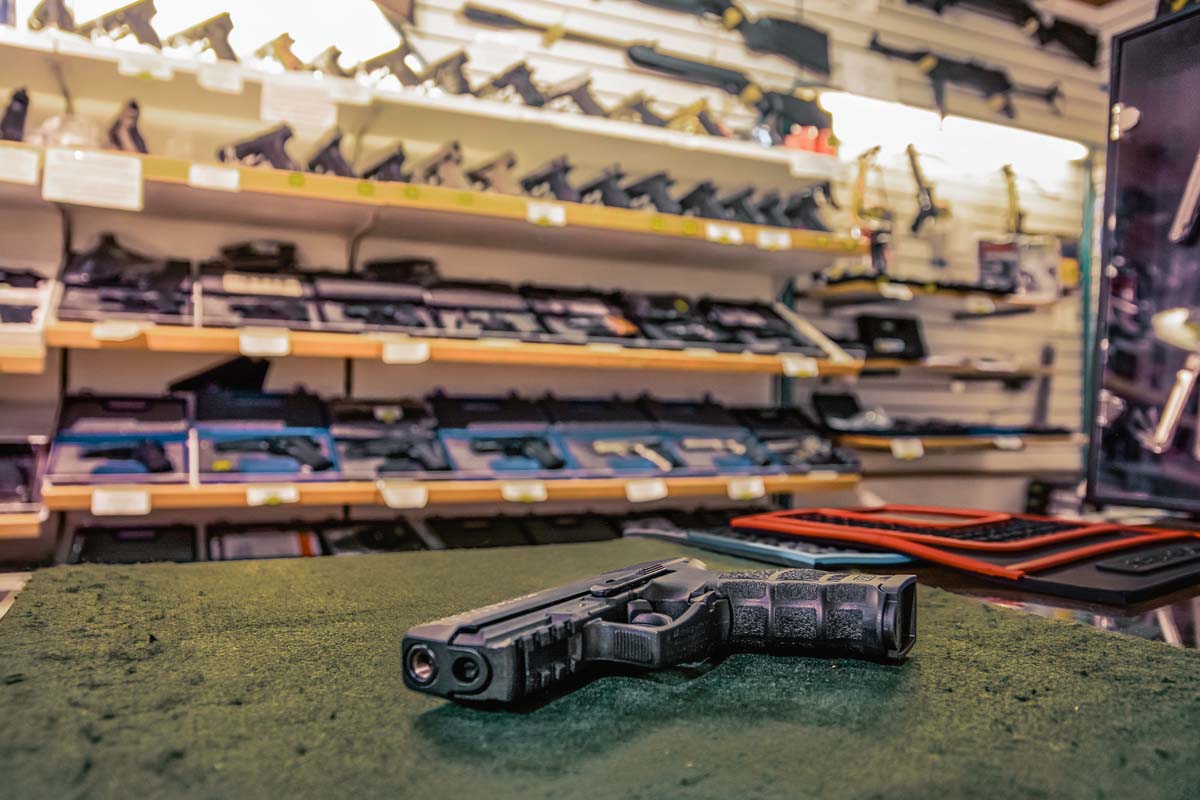 OSP explained if transactions are not completed ahead of the law's scheduled start date, buyers will have to apply for a permit for the transaction to be completed.
---
More Legal Challenges, Criticisms for Oregon Ballot Measure 114
Since the ballot measure passed with a 1.3% majority on election day (only a simple majority was required for passage), gun rights activists and groups have filed multiple lawsuits challenging the constitutionality of the law. Lead plaintiffs like the Second Amendment Foundation (SAF) and the NSSF are contesting both the permit-to-purchase scheme and the magazine ban.
Mark Oliva, managing director of public affairs for the NSSF, told Free Range American he's troubled about Measure 114 for several reasons.
"First and foremost, it sets up the state as arbiter of a fundamental Constitutional right," he said. "The state effectively is relegating the Second Amendment to a state-granted privilege."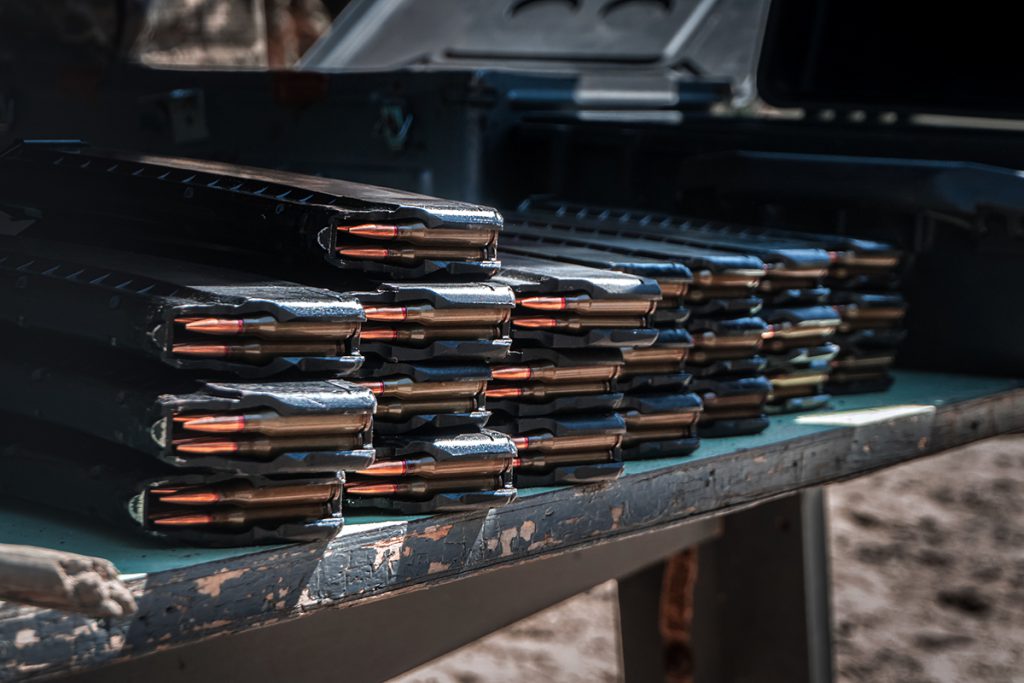 Critics also say the permit system will put a financial strain on county governments because the law doesn't specify how to create the permitting system, training programs, or provide a means to fund it.
"There is no permit system in place, no guidance on who might qualify as a certified instructor, and no forms on which applications may be made or permits may be granted, and no rules to carry Measure 114 into effect," said Alan Gottlieb, SAF founder and executive vice president, in a statement announcing SAF's second legal challenge to Measure 114.
Meanwhile, the state legislature scheduled an informational meeting to hear from the Oregon State Police regarding Measure 114, and attorneys with the Oregon Attorney General's Office are scheduled to appear at a Harney County Court on Dec. 13.
— Additional reporting by Tim Cooper
---
READ NEXT – Biden Pushes for Lame Duck 2022 'Assault Weapons' Ban