A piece of legislation was recently introduced in the Pennsylvania House of Representatives that would significantly loosen regulations on automatic knives in the state. 
Rep. Martin Causer introduced HB 1929, which would make the manufacture, sale, and possession of automatic knives legal in the Keystone State. If passed, it would allow Pennsylvania to join other states with few or no restrictions on automatic knives. Currently, the State Code: Pa. C.S.A. 18.908 says possession of automatic knives is allowed only if the possessor has a "lawful purpose" for having such a knife. Carrying an auto blade is completely prohibited. 
The Congressional Sportsmen's Caucus wrote a letter of support for the bill in which it stated: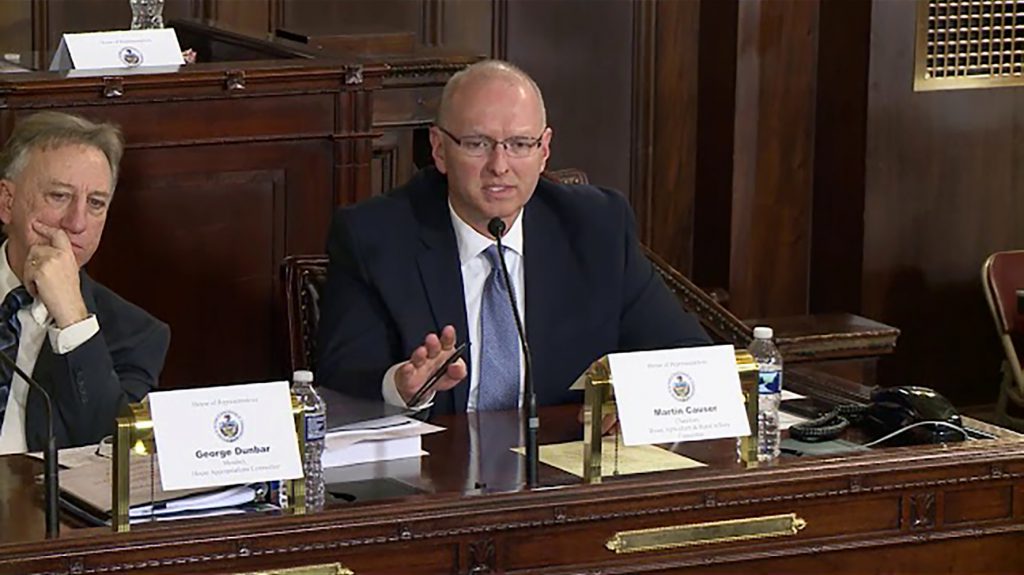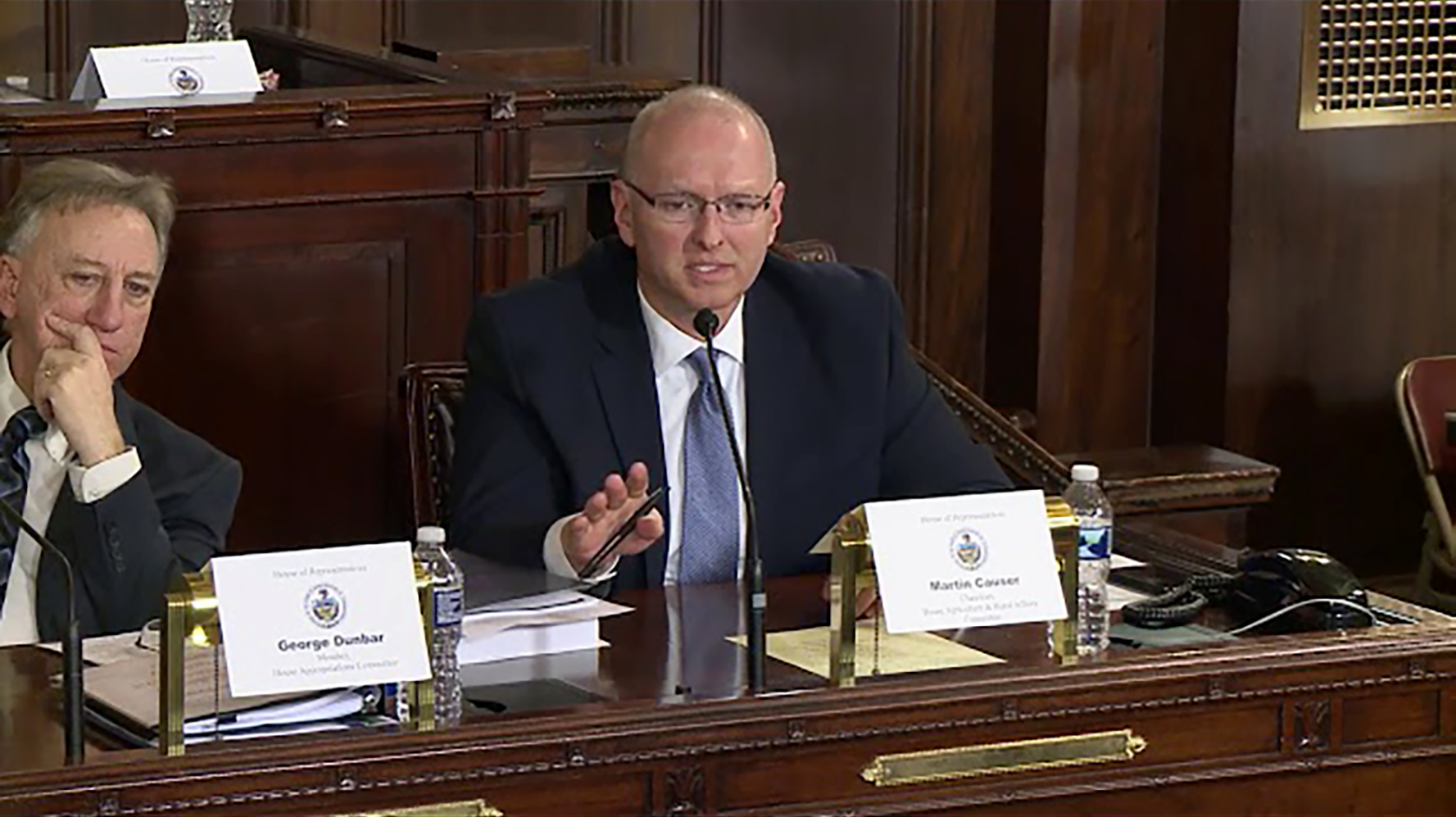 "By removing automatic knives from Pennsylvania's definition of 'offensive weapons,' HB 1929 would: (1) allow Pennsylvania retailers and manufacturers to sell these knives like their competitors do in neighboring states, benefiting the state's economy; and (2) allow residents of Pennsylvania to use and own these knives, including outdoors enthusiasts like hikers, hunters, and boaters, as well as tradespeople like contractors, roofers, landscapers, and mechanics, who in 44 other states, use these knives daily for their jobs and outdoor activities."
The term "automatic knife" and "switchblade" are nearly interchangeable. Legally, both terms refer to "any knife having a blade which opens automatically by hand pressure applied to a button or other device in the handle of a knife, or by operation of inertia, gravity, or both." 
There is a legal stigma against automatic knives that goes back decades, even though many would argue they are not practically different or more insidious somehow than any folding knife.
More than 60 years ago, the federal government passed the 1958 Federal Switchblade Act, which prompted a lot of states to impose regulations on these types of knives, which were extremely common before and during WWII.
That federal law restricts the commercial sale of automatic knives across state lines, with certain caveats. A few states, like Pennsylvania, have additional laws on the books regarding automatic knives, in addition to the federal law, which is a complicated, self-contradictory piece of legislation. If you want to understand how it works completely, check out this great resource on kniferights.org. 
So how the hell did automatic knives, which have been around since the mid-1700s,  become so feared and legislated when they don't really open much faster than a folder with a thumb stud? It all goes back to a post-war political smear campaign. 
The Toy That Kills
The United States led automatic knife production in the early 1900s, with George Schrade introducing his first auto knife in 1892 right before he founded the ​​New York Press Button Knife Company in NYC. In 1903 he sold his interest in the company to the Walden Knife Co. and moved to Walden, New York to open a new factory, which produced many popular models before the war, like the Presto pocketknife (see video below), that were marketed mostly to ranchers, outdoorsmen, hunters, and farmers as one-handed utility tools, according to Blade magazine.
Other US knifemakers like W.R. Case, Union Cutlery, and Camillus Cutlery also produced several automatic knives, and a bunch of companies made cheap, junk automatic knives that were little more than novelties.
In 1904, George Schrade partnered with his brothers Louis and William to crate Schrade Cutlery Co. in Walden and developed a new series of switchblades dubbed "Safety Pushbutton Knives" with several improvements over George's previous designs. There was even a multi-blade automatic knife in the line.
Shrade knives remained popular with servicemen through the war, but soldiers were introduced to the similar, yet quite different, Italian stiletto while serving in Europe. They brought those knives home after the war, where they got more popular, and imports from Italy increased, as did the number of cheaper US-made knockoffs. 
Then, a freelance writer named Jack Harrison Pollack decided to do a little bullshit muckraking with an article published in the November 1950 issue of Woman's Home Companion, sensationalistically entitled "The Toy That Kills." Blade says the article was full of apparently erroneous and uncited stats and quotes that can't even be verified today. 
In his article, Pollack told the magazine's audience that the evil switchblade was basically the cause of juvenile delinquency and gang violence — concerns that were at the forefront of parents' minds at the time as baby boomers began to grow up.
"Designed for violence, deadly as a revolver – that's the switchblade, the 'toy' youngsters all over the country are taking up as a fad," Pollack wrote. "Press the button on this new version of the pocketknife and the blade darts out like a snake's tongue. Action against this killer should be taken now."
BS or not, the article was enough to spur on politicians looking for a cause and something to ban. By 1954, New York became the first state to prohibit automatic knives. Hollywood came along to add fuel to the anti-switchblade fire with movies about violent JDs and their ever-present knives, like West Side Story, Rebel Without a Cause, and 12 Angry Men. In the latter, a switchblade that can "be bought at any hardware store" is central to the murder plot. More state laws followed, and then the federal legislation was passed in 1958.
Today, automatic knives are straight-up illegal to possess or carry in Delaware, Hawaii, New Mexico, Virginia, and Washington state. In the latter, they may only be possessed by on or off-duty police officers and paramedics. But many other states that don't restrict ownership do restrict the carrying of automatic knives, even some with fairly lenient concealed-carry regulations or constitutional carry laws.
States with current restrictions on ownership or the carrying of automatic knives include Illinois (possession and carry allowed with a valid Firearm Owner's Identification card), Minnesota (possession only allowed for antiques or curios), New Jersey (possession allowed with "lawful purpose," carry allowed for hunting or fishing with valid hunting or fishing license), New York (same as NJ but can also be used for trapping), Pennsylvania, and several others.  Connecticut has similar regulations to Jersey and NY.
In Oregon, auto knives are legal to possess but it is illegal to carry them concealed. The same pretty much goes for Rhode Island. In Utah, a concealed carry permit is required to carry an automatic knife, as is the case in Wyoming. In West Virginia, only those 21 and older can carry an auto knife concealed.
In Ohio, you can only carry an auto knife if it doesn't meet the legal definition of a "deadly weapon." In North Dakota, you need a dangerous weapons permit. In North Carolina, auto knives cannot be carried concealed, and it's the same in Nebraska and Mississippi. Massachusetts only allows concealed carry of auto knives if the blade is 1.5 inches or less. Maryland requires a CCW permit for the concealed carry of an auto knife, and so do Kentucky and Iowa. If the blade is longer than 5 inches, you need a permit in Georgia.
A law was passed in Texas in 2013 making it legal to carry any knife, including autos, as long as the blade is 5.5 inches or shorter. Autos with longer blades are still prohibited in some places. You can only carry an auto knife in Vermont if the blade is 3 inches or shorter.
Of course, individual counties and municipalities may have further restrictions.
Read Next: The Free Range American 2021 Holiday Gear Guide