It takes a special kind of person to stride into the hellscape of a raging wildfire and do battle with an actual force of nature. Pranay Manghirmalani is one of those people.
He talked with Free Range American about where he's from and why he does what he does while taking a much deserved day off from fighting a series of devastating wildfires that have torn through northern California. 
So much went wrong in 2020 that wildfires in the American West didn't get the headlines they deserve. 
In California alone, 9,917 fires burned 4,257,863 acres, or more than 4% of the state. That makes 2020 the largest wildfire season recorded in the state's modern history. This year's August Complex fire has been called the first "gigafire," as its destruction topped 1 million acres, or a larger land mass than the state of Rhode Island.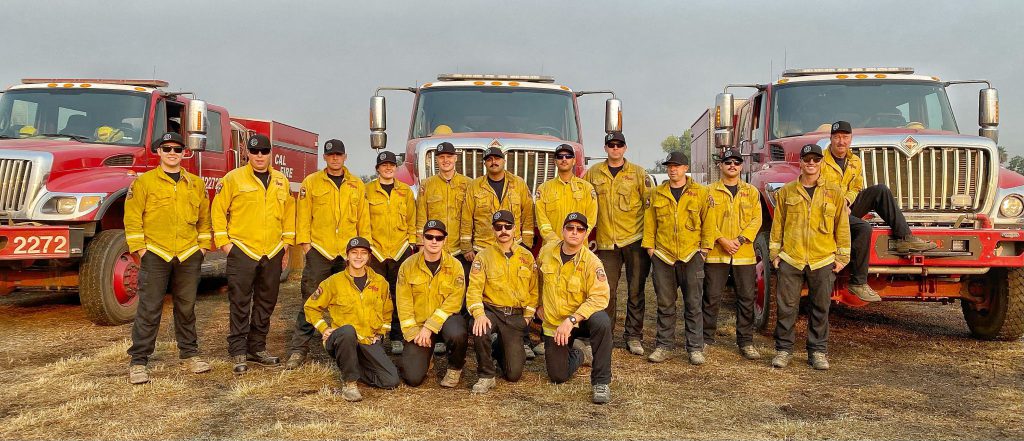 A native of the San Francisco Bay Area and the son of immigrants, Manghirmalani has served in the California Air National Guard for about six years and has been working as a firefighter for seven years with the California Department of Forestry and Fire Protection known as Cal Fire. 
"My mother is from India and my dad is from Pakistan. I didn't take the normal route for an East Indian kid, whether that's being a doctor or working for a big tech company. I wanted to do something a bit different," Manghirmalani says. 
His mom got him into Boy Scouts, and it instantly captivated him, specifically when his troop got a visit and a lesson from the local fire department while earning their First Aid merit badges.  
"My eyes were huge. I went through and talked to those guys and from there, the wheels started rolling, and I got to be an explorer with the local fire department and that spun off and I ended up becoming a fireman," Manghirmalani says. "When I was 18 I graduated high school early and got hired by the National Park Service, originally down in Sequoia National Park, just east of Fresno, and here I am now." In high school, he made Eagle Scout.
With its being a seasonal gig, Manghirmalani decided he needed something to fill the months where he wasn't fighting wildfires, and after a brief stint in law enforcement in Northern California's marijuana-rich Emerald Triangle, he joined the Air National Guard's 129th Rescue Wing. 
"I was trying to figure out my way in life a bit and I enlisted. I wanted to do something cool, and I wanted to do something that correlated to my civilian job," Manghirmalani says. "So I went to Lackland, then went to Fort Leonard Wood for tech school out in Missouri."
Being in the Air National Guard while fighting wildfires provided Manghirmalani with more than enough opportunities to be of service, especially during the 2018 Camp Fire, the deadliest and most destructive in the state's history, where he helped state and military personnel get on the same page.
"Camp Fire, which was in Butte County, California, in 2018, was a huge activation for the California National Guard and was probably one of the largest wildfire cooperating agency efforts between the state fire services and the California Air and Army National Guard," Manghirmalani says. "I was there for 47 days as a National Guardsman. And the chain of command in the military is a lot different than the chain of command when it comes to law enforcement and fire. Sometimes you'll have an O6 walk in (a colonel), trying to talk to a firefighter, but at that level at that scene, that firefighter outranks [him] and they don't like that. So sometimes you have to be like, 'All right, you need to shake hands right now, but this guy's in charge. Sorry.'"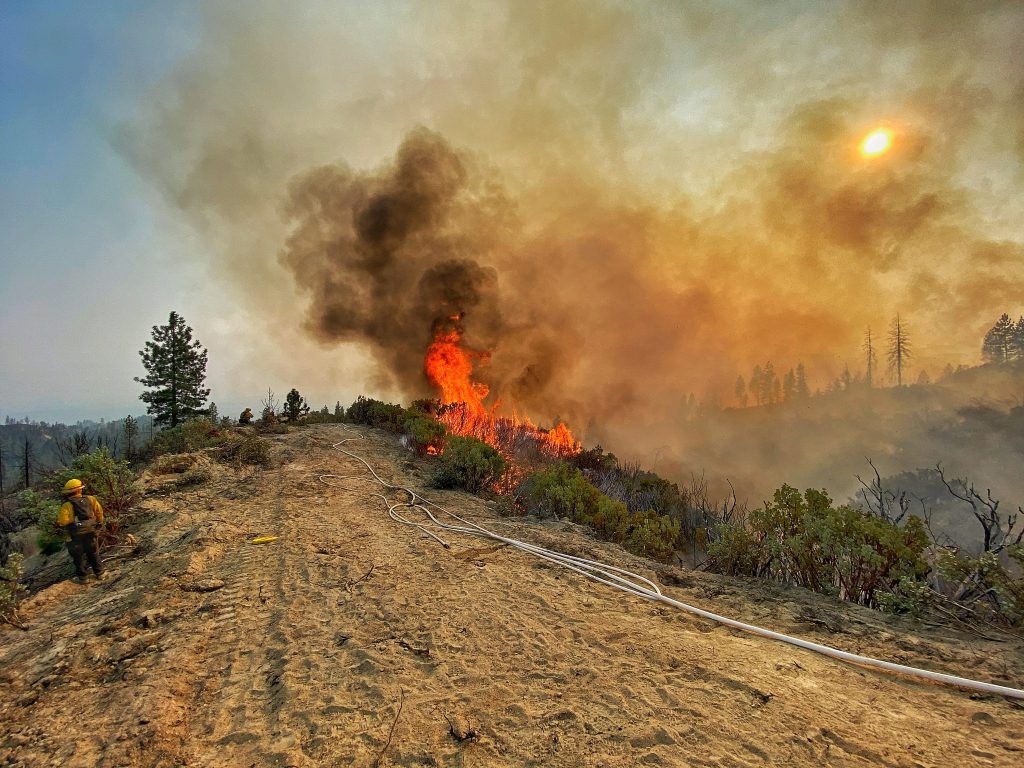 In addition to the grueling task of fighting the seemingly endless California wildfires, the efforts have also impacted Manghirmalani on a deeply personal level, being a native of the area.
"You see that peril and turmoil in the community and all you can do is get back on that fire engine and do it again every single day. Throughout the years there have been a lot of members of our agencies and all fire departments in California, Oregon, Washington — guys have lost their homes." 
Manghirmalani says he doesn't like to dwell on the size or severity of the fires, because the human toll can't be fully understood.
"I've been doing this for five seasons, and it's hard to say one fire or season is worse than another. Say you're having a slow year, but one person's home burnt down in a 1-acre fire. That was their worst fire season. For that person, they lost all their belongings, everything," Manghirmalani says. "As far as incident activity, absolutely, I think 2020 has been a wild year. There's literally, no joke, a fire that crossed into Oregon from California and all the way down to the Mexican border and every agency in the world, their fire department was up here."