When speaking of venison recipes, tenderloins and backstraps tend to be the heroes, with some version of sausage or stew meat not far behind. The good-old venison roast simply doesn't get the love and attention it deserves. In the slow-cooked meat cult of Traeger-land, a venison roast is just not as sexy as a pork butt, as seductive as a brisket, or as sensual as a spatchcocked game bird. 
Well, it's high time to take a page out of mom's cookbook and get back to basics.
Slow-cooked pulled venison roast should be on your "to-cook" list when you're processing your deer or having a butcher square you away. Don't just grind them all up or relegate them to jerky. This simple crockpot recipe will give you a tender, delicious, fall-apart roast that will make enough three-bite venison sliders to feed the whole family. This isn't a last-minute meal, so get started early if you want it for dinner tonight.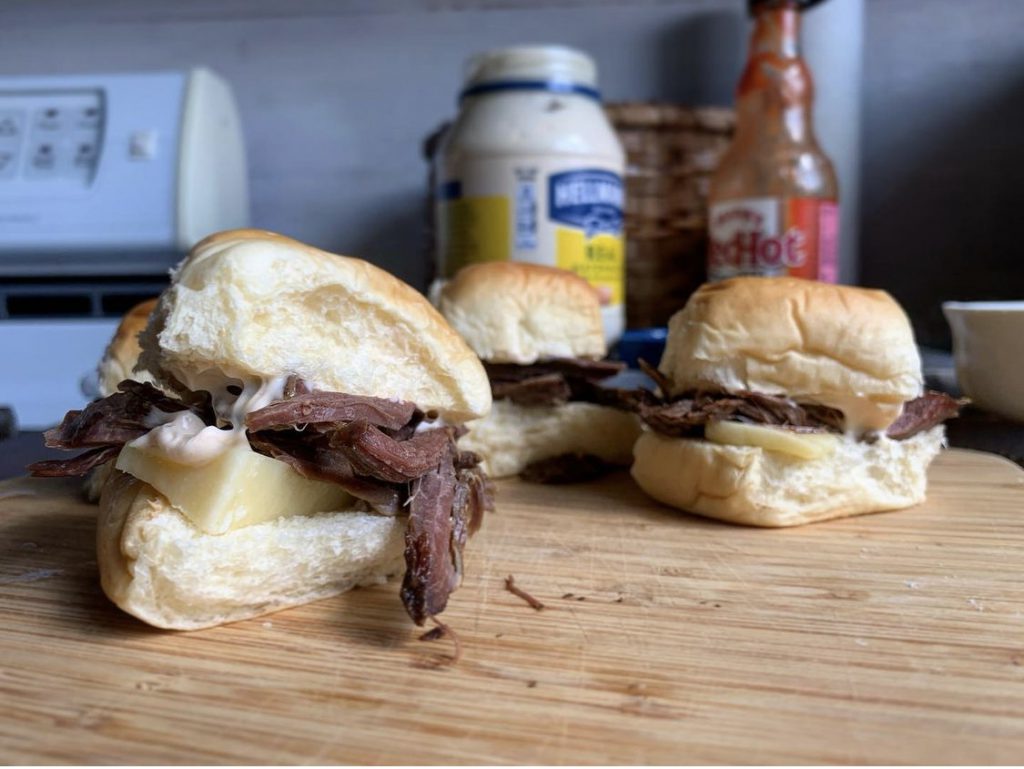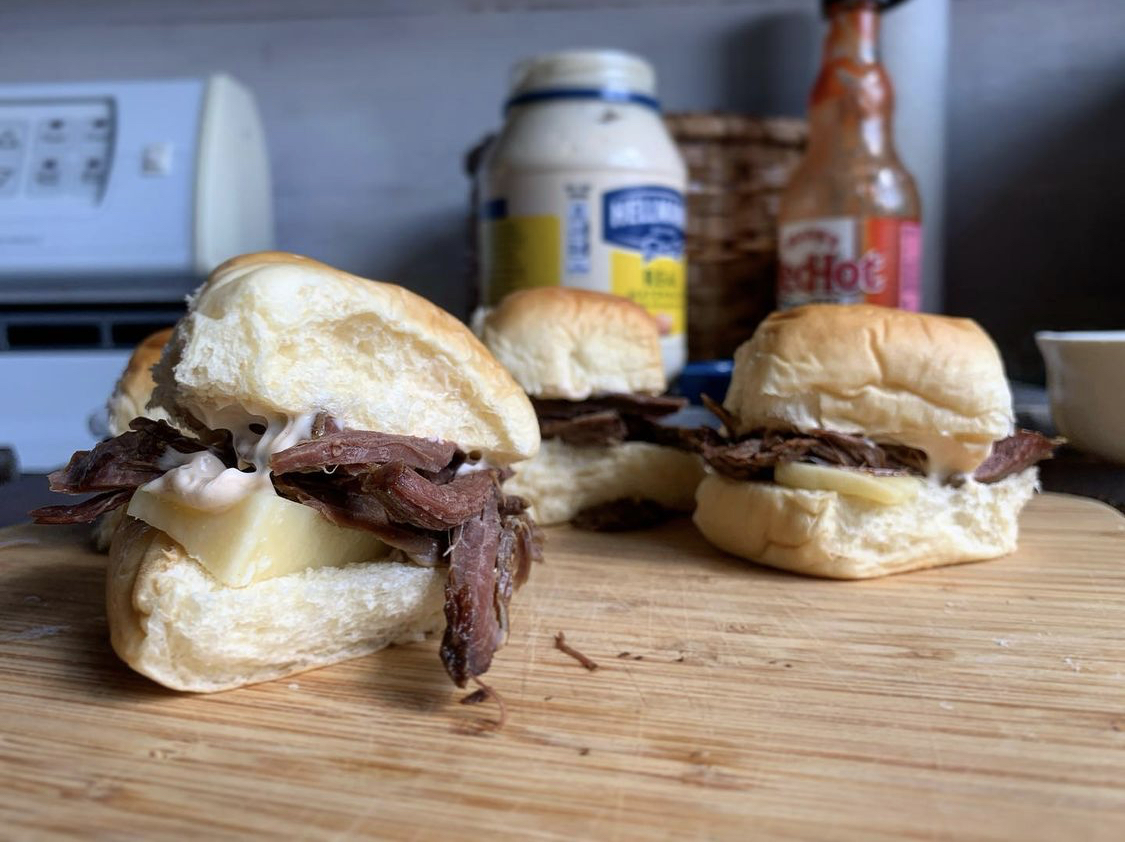 Prep time: 10 minutes
Cook time: 8 hours
Crockpot Ingredients 
One frozen venison roast, 2 pounds or larger
16-ounce jar of medium-heat banana pepper rings
12 ounces hot brewed coffee (we used BRCC's Coffee or Die roast in this recipe)
12 ounces water
One packet of Hidden Valley Ranch seasoning mix
Ground cinnamon
Onion powder
Herbs de Provence
Slider Ingredients
King's Hawaiian Rolls (at least the 12-pack)
One block of Vermont extra-sharp cheddar cheese
Red Hot or Sriracha mayonnaise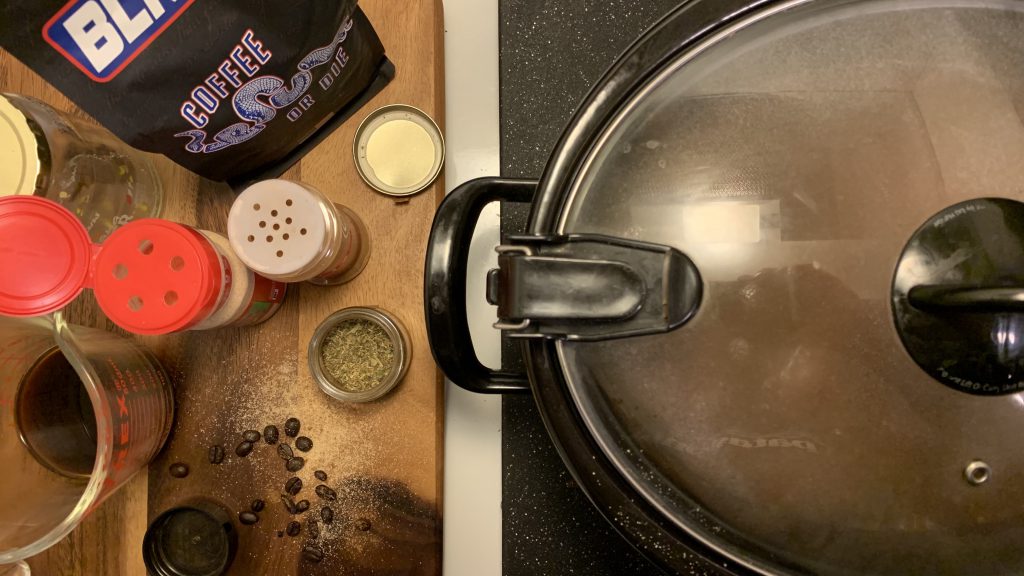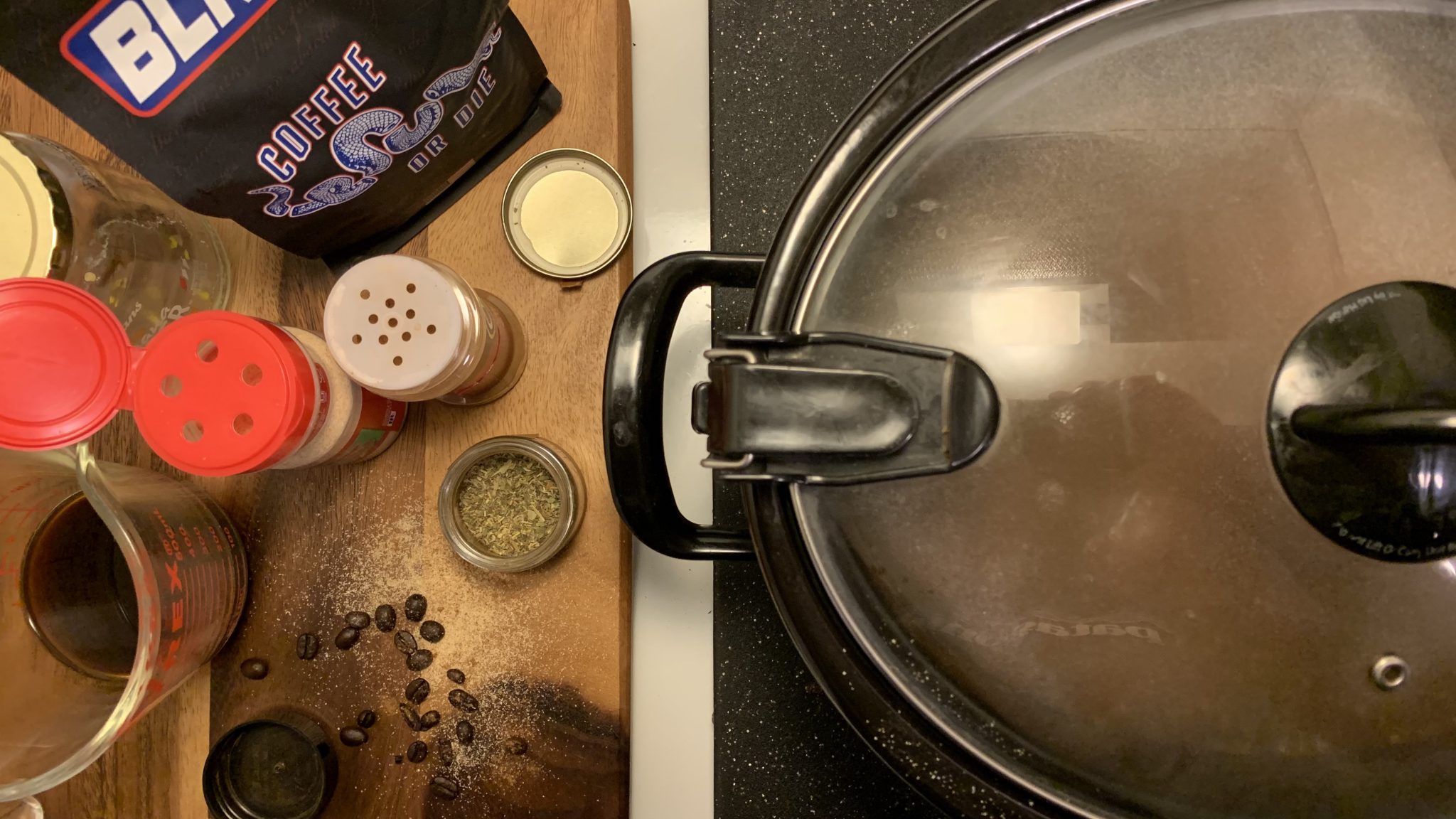 Directions
Place the frozen roast directly into a large crockpot.
Pour in water, hot brewed coffee, and the entire jar of banana peppers and juice.
Add five generous shakes of garlic powder.
Pour the ranch seasoning directly onto the roast.
Add two pinches of Herbs de Provence.
Shake ground cinnamon until it covers all ingredients.
Turn the crockpot on high and let it cook for 8 hours (for a fully frozen roast; cut that time roughly in half if the roast is thawed).
Once cooked, lift roast with tongs onto a large cutting board.
The roast will fall apart, so just pull it into smaller, slider-sized pieces.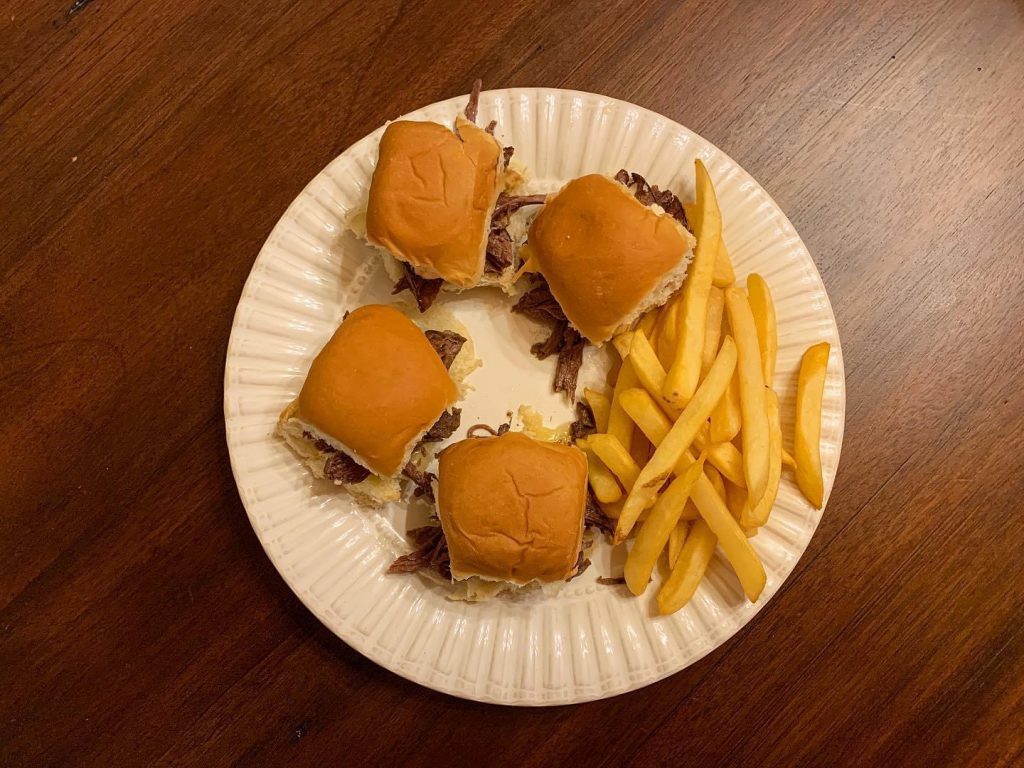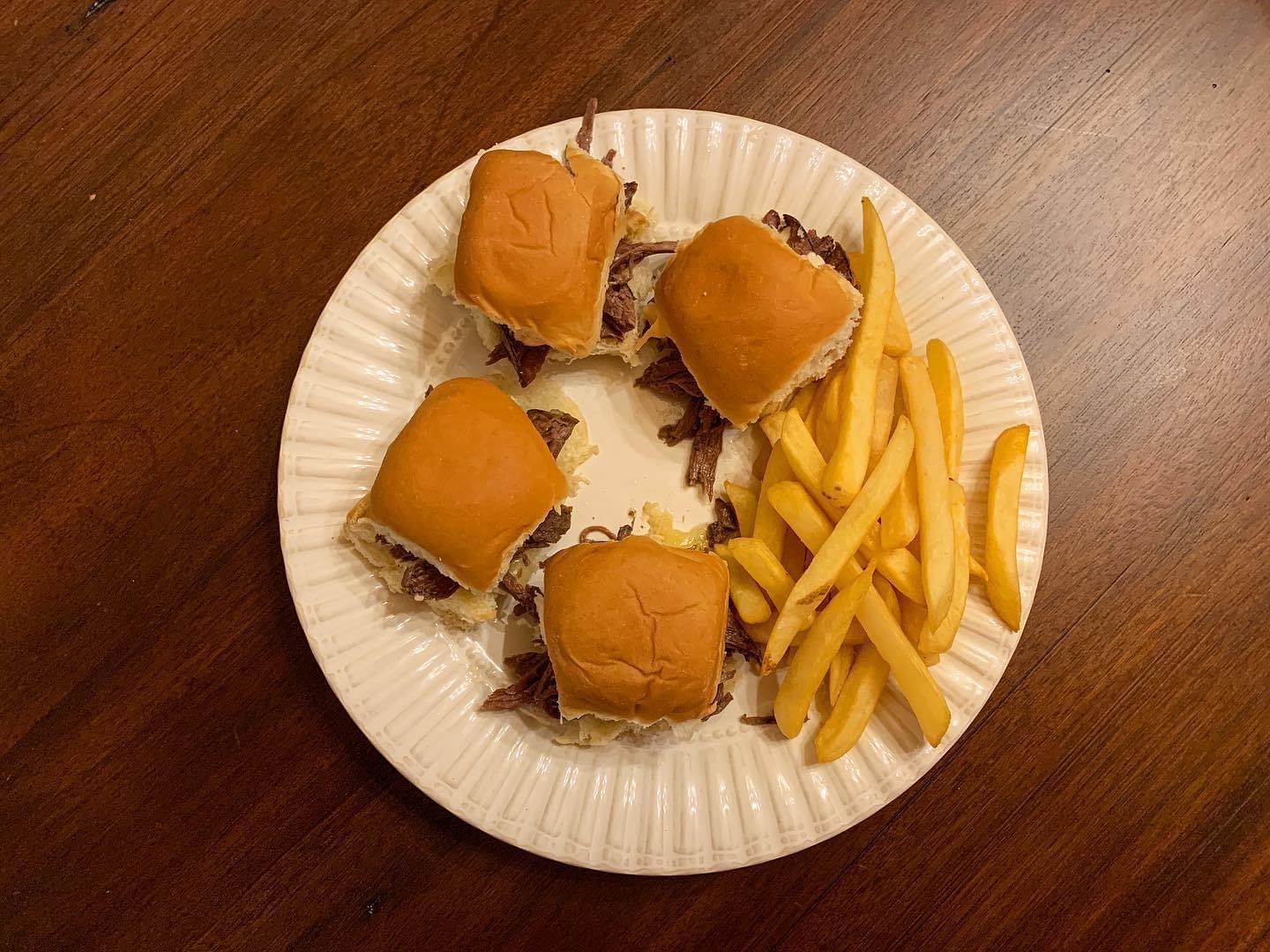 Slider prep
Cut rolls in half and place on a large plate.
Cut slices of cheddar cheese; place one per roll.
Place the desired amount of pulled venison on top of the cheese.
If you don't have a pre-mixed bottle of Red Hot or Sriracha mayo, simply spoon some mayo into a bowl, add Red Hot or Sriracha, and mix to taste — then add to your slider.
Serve with fries, chips, or potato salad, and don't forget to grab a beverage.
Enjoy your new-found culinary prowess.
If there are any leftovers (unlikely), the pulled venison is perfect with scrambled eggs and cheese for breakfast, either as a sandwich or served on a plate with toast.
Don't forget the coffee.
Read Next: 5 Uncommon Chili Ingredients You Need To Try