Gun control advocates have been talking about it for years, and now it looks like one city will become the first in the United States to require its gun-owning residents to buy liability insurance to exercise their Second Amendment rights legally. If they don't, gun owners will be fined, and their firearms will be taken. Of course, it's all going down in the fiery furnace of anti-gunnery that is California — San José, to be specific.
The San José City Council voted Tuesday to require gun owners to carry liability insurance and, here's the kicker, pay an annual $25 "gun harm reduction fee" for each firearm they own. In a statement, the Silicon Valley city said it's the first city, state, or jurisdiction in the country to adopt such a law and that the city will "use fees paid by gun owners to invest in evidence-based initiatives to reduce gun harm."
According to the ordinance, the law will require gun owners to obtain a liability insurance policy "specifically covering losses or damages resulting from any negligent or accidental use of the Firearm,
including but not limited to death, injury or property damage."
Any gun owner who fails to comply is subject to fines, and their firearms could be impounded before a due process hearing is held.
UPDATE: The National Association for Gun Rights has filed a suit in federal court in San José seeking a court order to block the ordinance requiring gun owners to buy liability insurance. The complaint argues the ordinance will not deter illegal gun ownership or do anything to recoup money from criminals. "If left intact, the city of San Jose's ordinance would strike at the very core of the fundamental constitutional right to keep and bear arms and defend one's home," the group says.
The vote was split into two parts. The council first voted to approve the bulk of the proposed legislation, including the liability insurance provisions (passed with a 10-1 vote), and then to approve the fee provisions (passed with an 8-3 vote). Now that it has been adopted, the ordinance must be approved after a final reading at the council's meeting next month. If that happens, it will take effect in August.
"Thank you to my council colleagues who continue to show their commitment to reducing gun violence and its devastation in our community," said San José Mayor Sam Liccardo in a statement. "I am deeply grateful also to our advocacy and legal partners […] who work tirelessly to help us craft a constitutionally compliant path to mitigate the unnecessary suffering from gun harm in our community."
The ordinance also says those who own gun safes and trigger locks and who have completed gun safety classes will have lower premiums.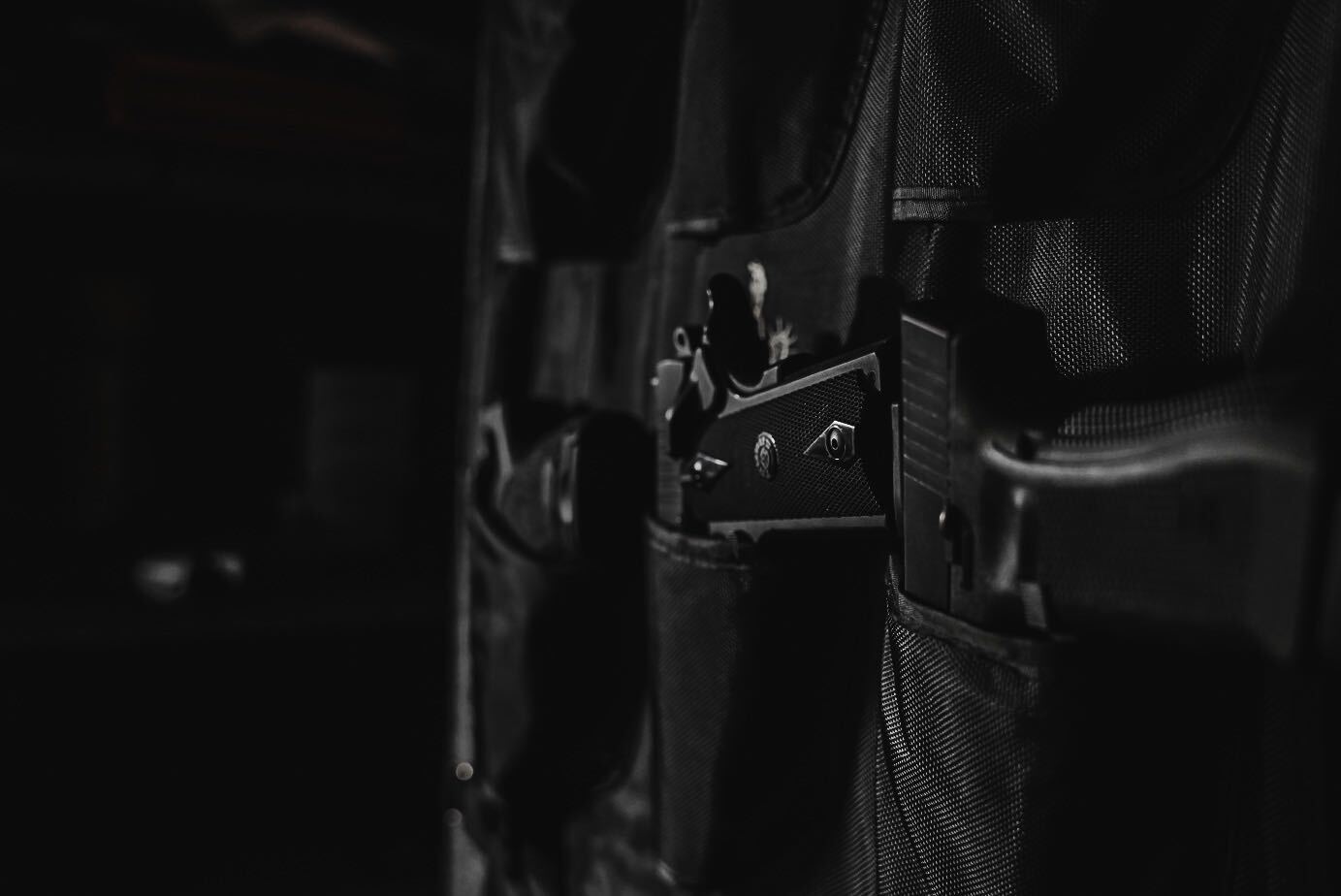 RELATED – Supreme Court Gun Cases 2022: Concealed Carry in the Spotlight
How will this be enforced? Police officers would be required to ask citizens for their papers.
Under the ordinance, officers who encounter gun owners in any setting would have to ask for proof of insurance. Liccardo, who repeatedly likened the new law to car insurance mandates, said it's just like an officer asking a motorist for proof of insurance during a traffic stop. However, in such a situation, the person being stopped has potentially committed a traffic violation. Gun owners can, apparently, be carded simply for being gun owners.
The ordinance says there will be exemptions for law enforcement (active and retired), concealed-carry permit holders, and "those for whom the fee would be a financial burden."
There was no mention of what insurance carriers offer such policies, which California gun owners would have to get squared away within about six months if the law receives final approval in February.
The last line of Liccardo's statement issued after the vote should cause every gun owners ears to perk up:
"I look forward to supporting the efforts of others to replicate these initiatives across the nation," he said.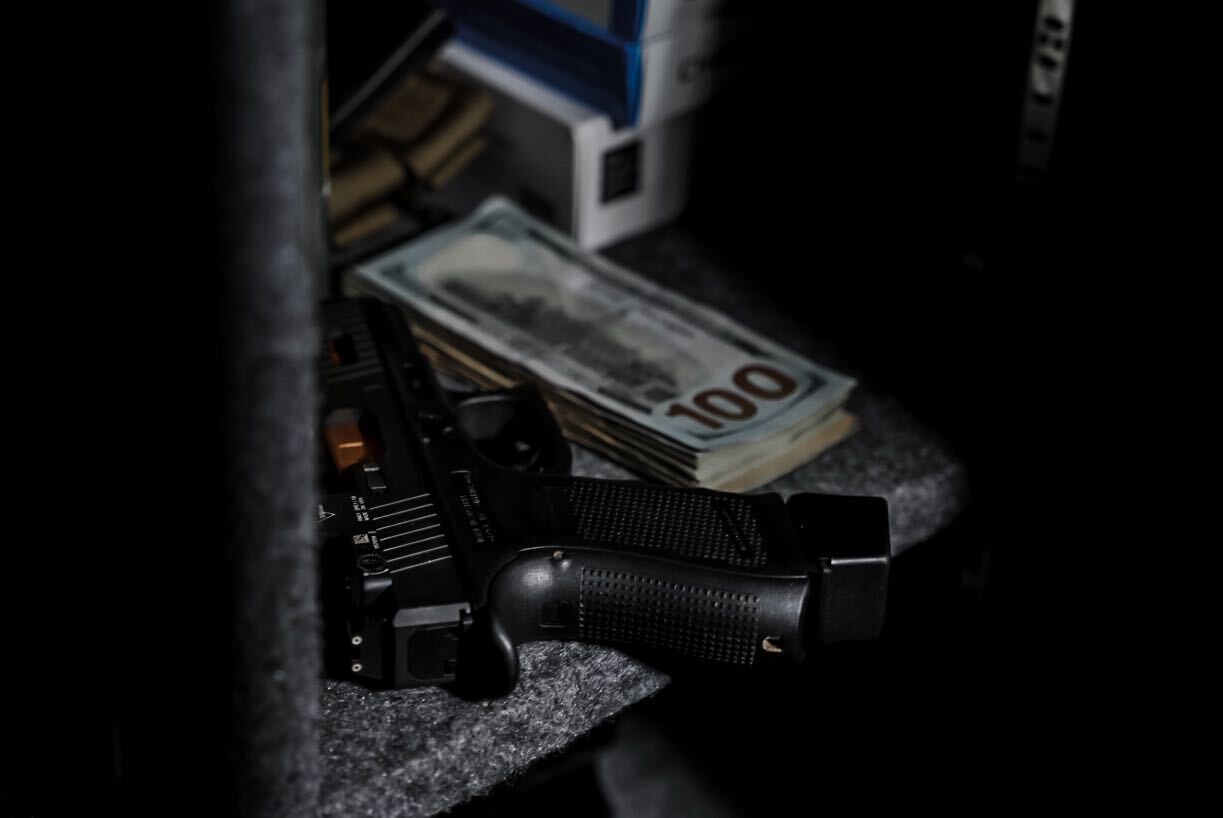 The city council approved a draft ordinance of the legislation last year in reaction to a shooting at a transit station.
Liccardo supports the alleged constitutionality of the new law by citing apparent costs the city pays because residents own guns. Ahead of the vote, he said San Josè residents incur about $442 million in gun-related costs each year.
"Certainly, the Second Amendment protects every citizen's right to own a gun. It does not require taxpayers to subsidize that right," Liccardo said Monday at a news conference before comparing the measure to car insurance mandates, which he credits with reducing traffic fatalities.
Some would call Liccardo's often repeated car insurance metaphor flawed because owning and operating a motor vehicle is not a Constitutional right. His assertion about car insurance mandates is debatable. Some studies have shown that drivers actually become more lax when states adopt compulsory automobile insurance regulations and no-fault liability laws, and traffic fatalities increase.
Gun rights groups have stepped up to oppose the legislation, and some have promised legal action if the law gets final approval next month.
"If the San José City Council actually votes to impose this ridiculous tax on the Constitutional right to gun ownership, our message is clear and simple: see you in court," said Dudley Brown, president of the National Association for Gun Rights and the executive director of the National Foundation for Gun Rights.
RELATED – Ohio Constitutional Carry Bill Passes Senate, Competes With House Bill
"San José's decision to levy an insurance requirement on law-abiding gun owners is like taxing vegans for red meat consumption," Mark Oliva, director of public affairs for the National Shooting Sports Foundation (NSSF), told Free Range American. "Criminal misuse of firearms is reprehensible, and those unlawfully using firearms must be held accountable. The problem of criminal misuse of firearms must be addressed not by punishing those who abide by the law, but by punishing those who break the law."
As for the constitutionality of the legislation, the NSSF says it's dubious. All indications are the argument will eventually end up in court, but before that happens, what the San José mayor and city council have done could inspire the passage of similar legislation at the county and municipal levels in other states.
"Requiring law-abiding gun owners to carry insurance is Constitutionally questionable and can certainly be seen as a poll tax," Oliva said. "What is apparent is that this is an attempt by anti-gun politicians to construct every roadblock possible to discourage and deny Second Amendment rights to law-abiding citizens in San José."
To read the San José ordinance in full, go here.
READ NEXT – Gun Sales 2021: 5.4 Million Americans Bought a Firearm for the First Time