Accepts M&P pistol magazines, one 17-round and two 23-round mags included
Folded length of only 16.375 inches
A threaded barrel, flat-faced trigger, and M-LOK handguard come standard
MSRP: $659
Smith & Wesson is getting into the pistol-caliber carbine (PCC) game with the M&P FPC. It's chambered for 9mm, uses a carbine-length barrel, and checks in with an MSRP of $659. At first glance, this looks like more than a fun range toy. But it should be a fantastic option for home defense or staying prepared on the road (this folding carbine will easily fit behind the seat of a truck).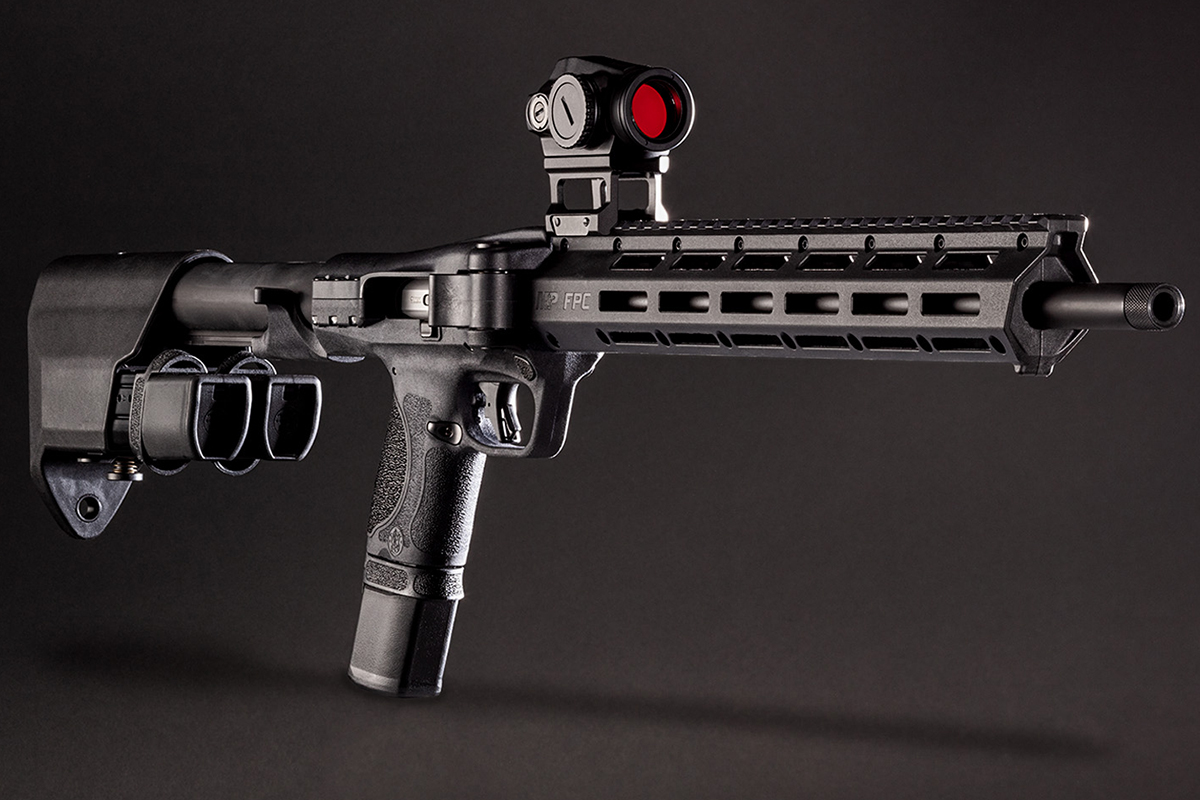 The most interesting feature is how the M&P FPC folds. It's a takedown similar to some of the folding ARs that have been brought to market — the M&P FPC hinges between the bolt face and chamber. That means the 30.375-inch firearm has a folded length that's just an eighth of an inch longer than its 16.25-inch barrel — it basically folds in half. Even the best PCCs have a hard time competing with it in terms of portability.
"The team at Smith & Wesson aimed to design a pistol carbine that was compatible with various M&P series pistol magazines," John Myles, Smith & Wesson's senior manager of new products, said in a company announcement.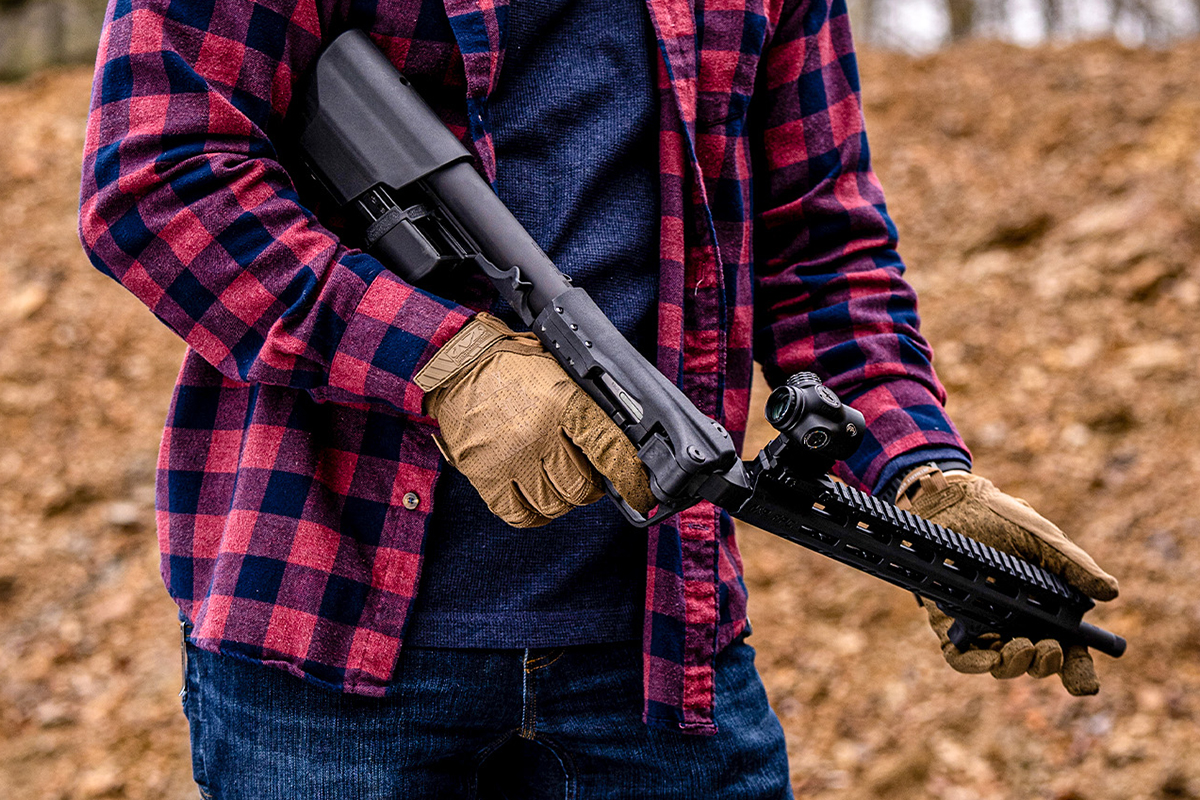 "We exceeded that initial desire by introducing side-folding mechanics that deliver a unique compact feature and allow the user to keep their sight system mounted on the gun both in the folded and extended positions," Myles added. "Extra magazine storage in the buttstock, familiar M&P fire controls, and reliable palm swell grip adaptors all make this new pistol carbine a great addition to the M&P family."
The design is new to Smith & Wesson, but it carries over enough components from the company's M&P pistols to use standard 9mm M&P mags and the pistols' palm swell inserts for a more customizable grip.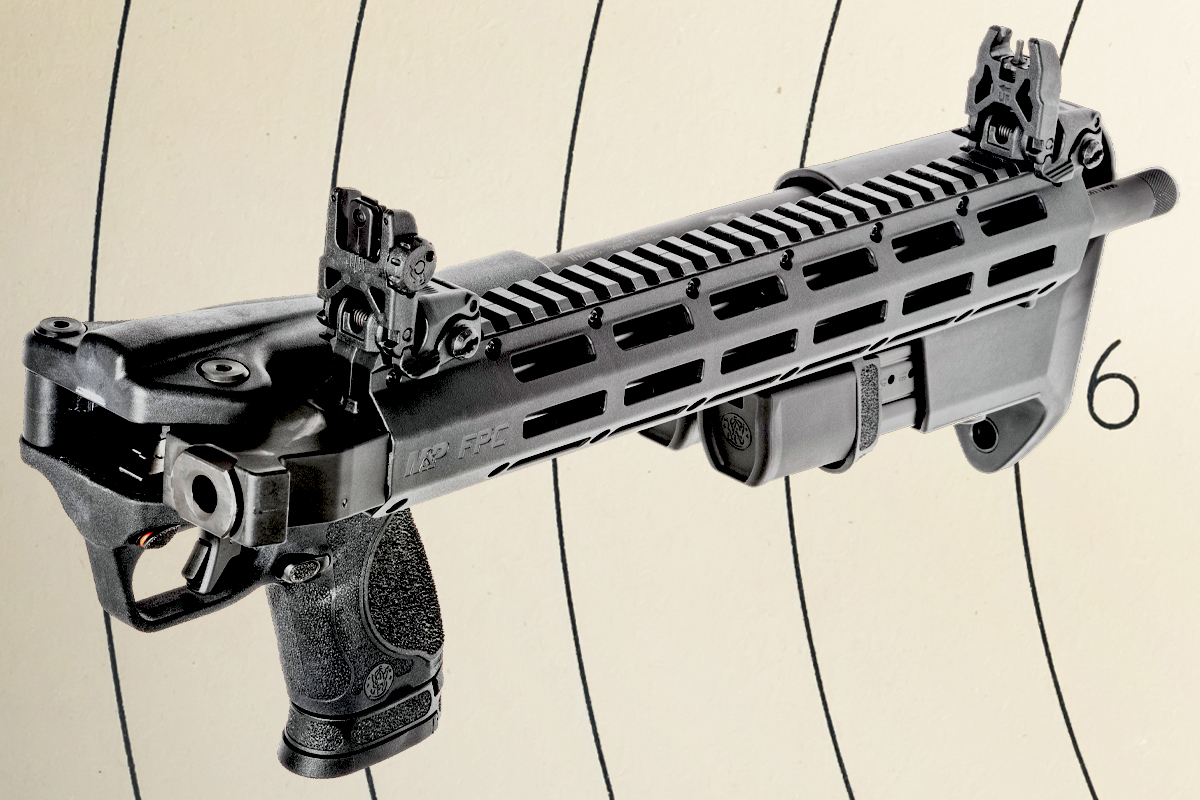 You're not alone if you think the new M&P FPC looks familiar. Memes are already circulating comparing it to the folding 9mm KelTec Sub2000 that's been kicking around for more than 20 years (yeah, it was introduced in 2001; feel old?), especially since a lot of gun people think S&W's M&P 12 shotgun released last year is a pretty solid rip-off of the KelTec KSG shotgun.
Compared to the bargain-basement Sub2000 ($578-$621), the Smith & Wesson M&P FPC ($659) ups the ante with a few premium touches while staying $100 under the MSRP of the cheapest Ruger PCC model — to get the same features from Ruger's platform you'd spend over a grand, and it doesn't fold.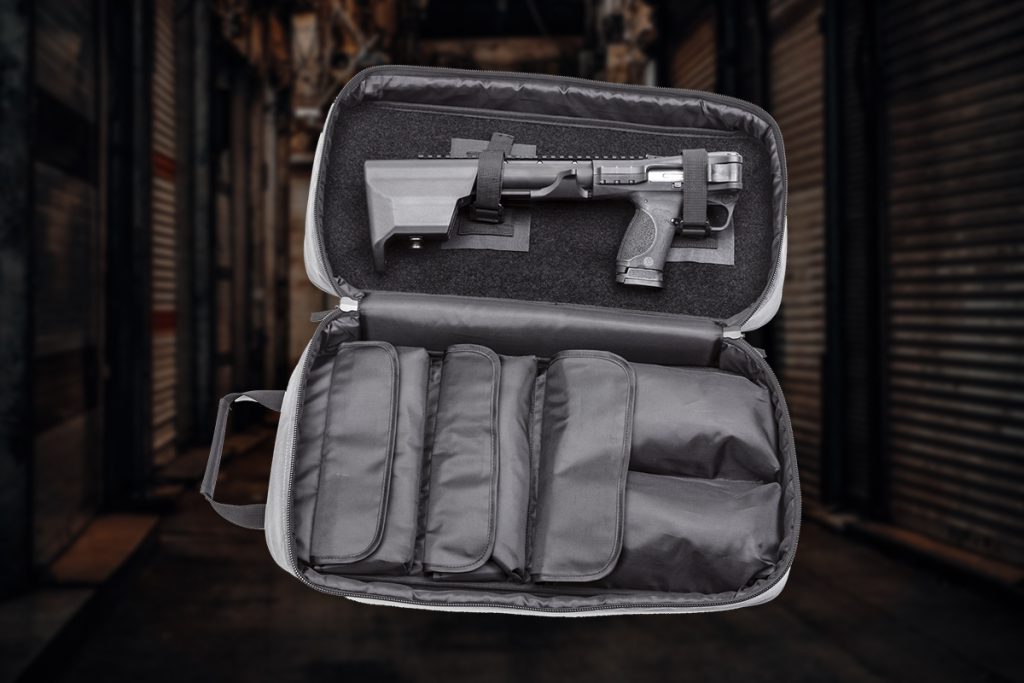 The FPC's barrel is threaded for a suppressor or muzzle device, and the M-LOK handguard features a standard top rail for mounting optics. It also has a clever buffer system to minimize what little recoil a 9mm in a long gun produces to begin with.
The American-made Smith & Wesson M&P FCP comes with one 17-round magazine and two 23-round magazines. The buttstock has storage for two magazines, so you can carry all three on the firearm. Smith & Wesson ships the M&P FPC with a carrying bag, but there are plenty of low-visibility EDC bags that would be a perfect match for this PCC.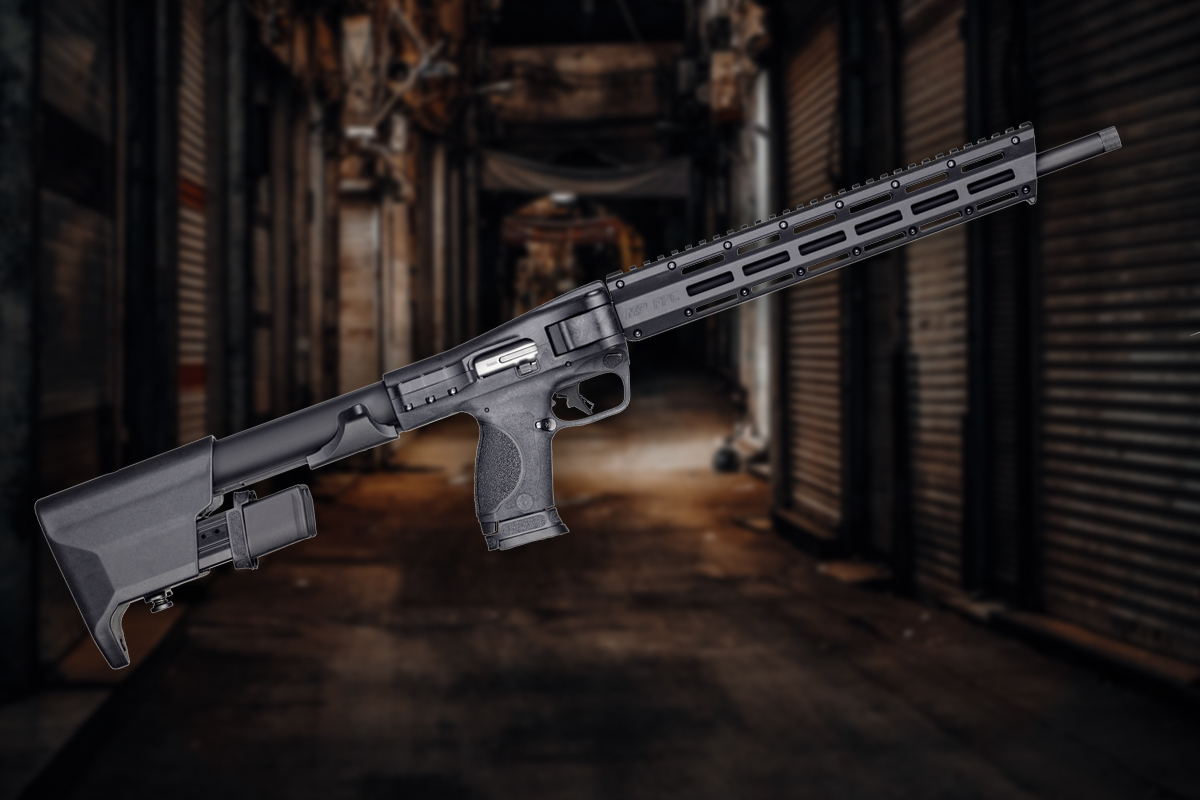 Is this similar to the Kel-Tec Sub 2000? Yes, but I'd call it more of a design evolution. The M&P FPC appears to be more practical and significantly better in terms of build quality. The price is low enough for impulse buyers, and there's only one way to know for sure.
---
Smith & Wesson M&P FPC Specs
Price: $659
Caliber: 9mm
Capacity: 17- and 23-round detachable M&P magazines
Sights: none (optics-ready)
Overall Length: 30.375 inches
Barrel Length: 16.25 inches
Folded Length: 16.375 inches
Weight: 5 pounds
---
READ NEXT – What Ever Happened to the Remington ACR Rifle?