It wasn't exactly smooth paddling for kayaker Cyril Derreumaux, who planned to travel from San Francisco to Hawaii. The solo kayaker was picked up less than a week into his 70-day trip after he nearly capsized in his custom-made kayak dubbed Valentine. The Coast Guard rescued Derreumaux about 70 miles west of Santa Cruz last Sunday, KRON Channel 4 News reports.
Derreumaux had planned to replicate Ed Gillet's 1987 "iconic paddle," according to Explorers Web. Gillet had completed a similar journey in an "off-the-shelf sea kayak." Derreumaux, on the other hand, ventured out into the Pacific in a tailor-made kayak, which had an "enlarged watertight aft cockpit for sleeping" and could carry roughly 300 pounds of equipment and supplies.
His first day was ideal; he watched whales breach and paddled along with other rowers at the beginning of the Great Pacific Race who had a similar end goal of Hawaii. But rough weather and seasickness slowed him down on the second day, according to Explorers Web. By the third day, he deployed his sea anchor to wait out the conditions.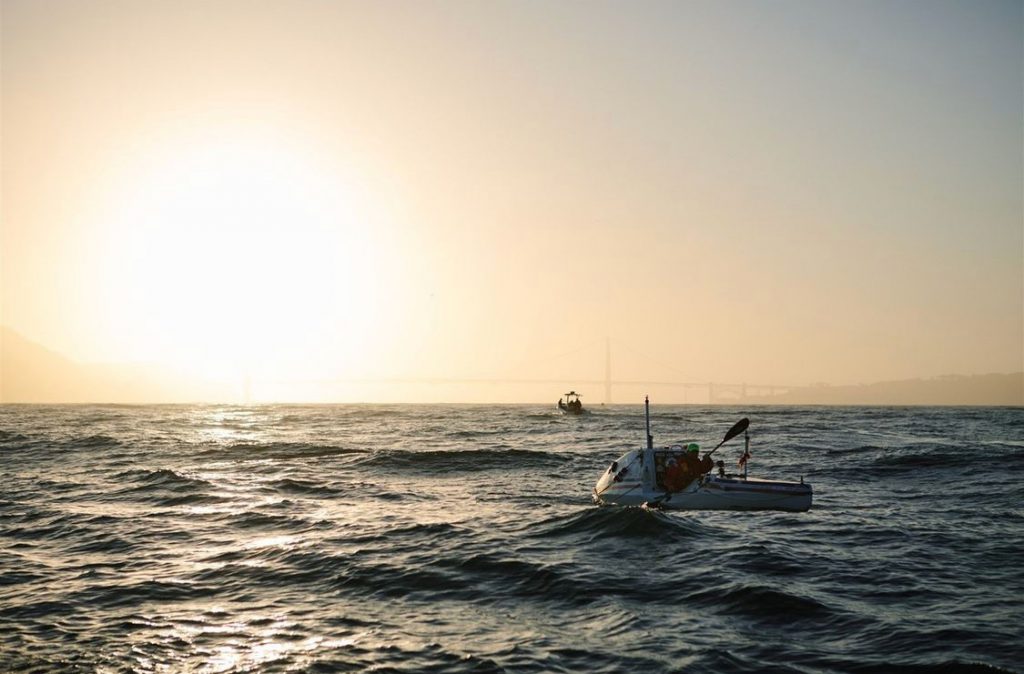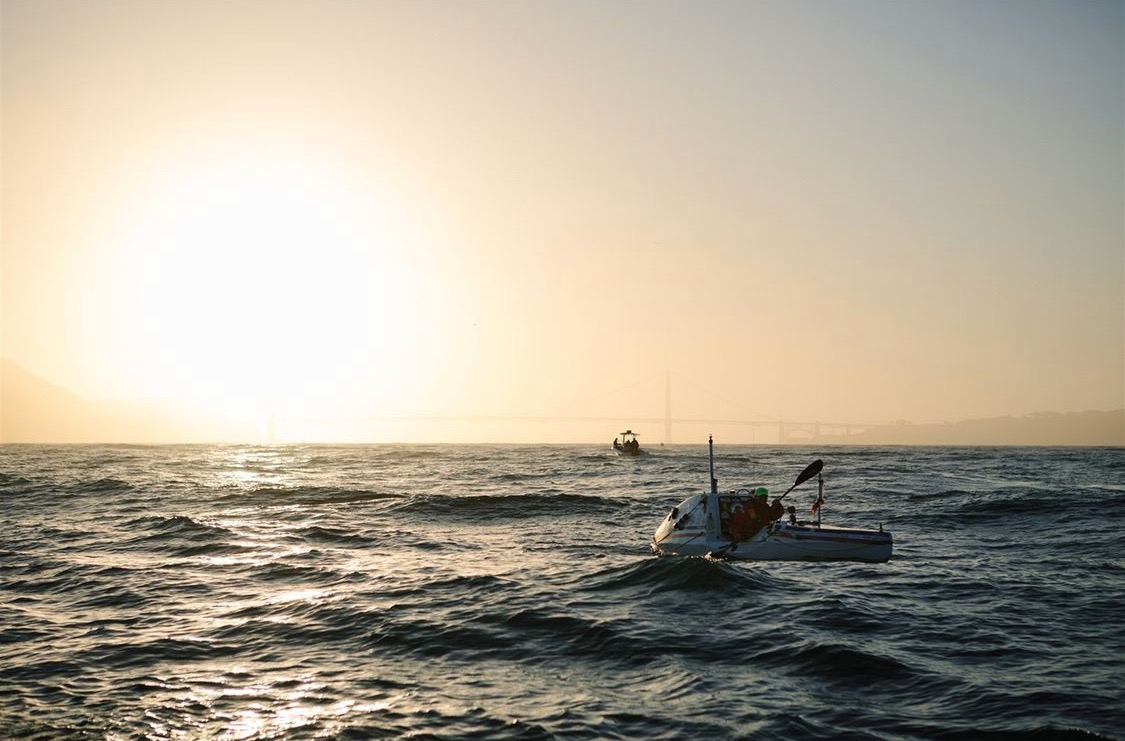 "Waves are crashing on top of Valentine, but I feel safe," Derreumaux said via his satellite device, which was also functioning as a live tracker. "I was able to make west with side waves on my right side. Swell increased size progressively as the wind picked up too. White[caps] appeared so I decided to stop for the day. I paddled non-stop for seven hours and am super tired. Still a bit weak from yesterday's seasickness so can't eat much. Forcing myself. Wind is increasing tonight and stronger and stronger until Saturday."
Unfortunately, only a handful of days into his trip, the weather became worse and Derreumaux lost GPS capability. Around 9:42 p.m. on Saturday night, the solo kayaker contacted the Coast Guard, and at roughly 12:30 a.m. on Sunday, an aircrew flew in and brought the kayaker to safety via helicopter, according to KRON Channel 4 News.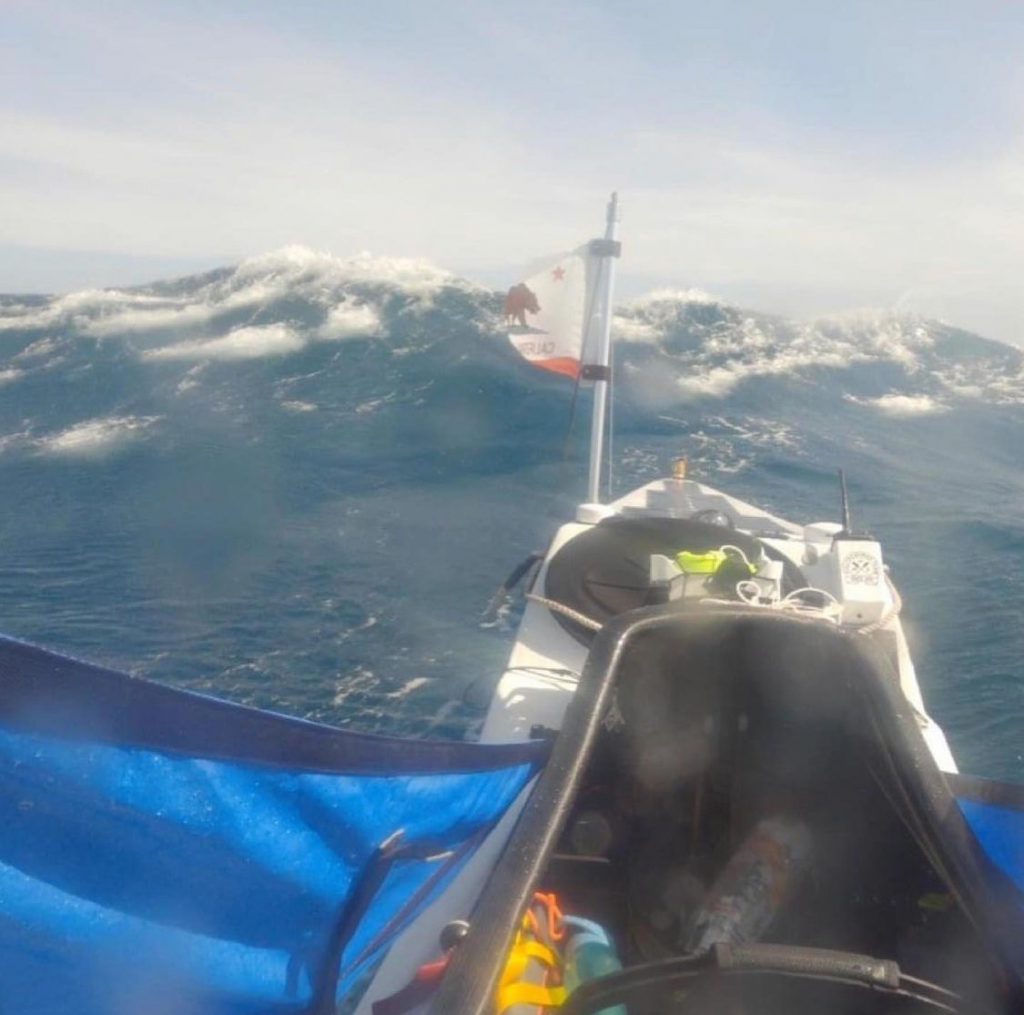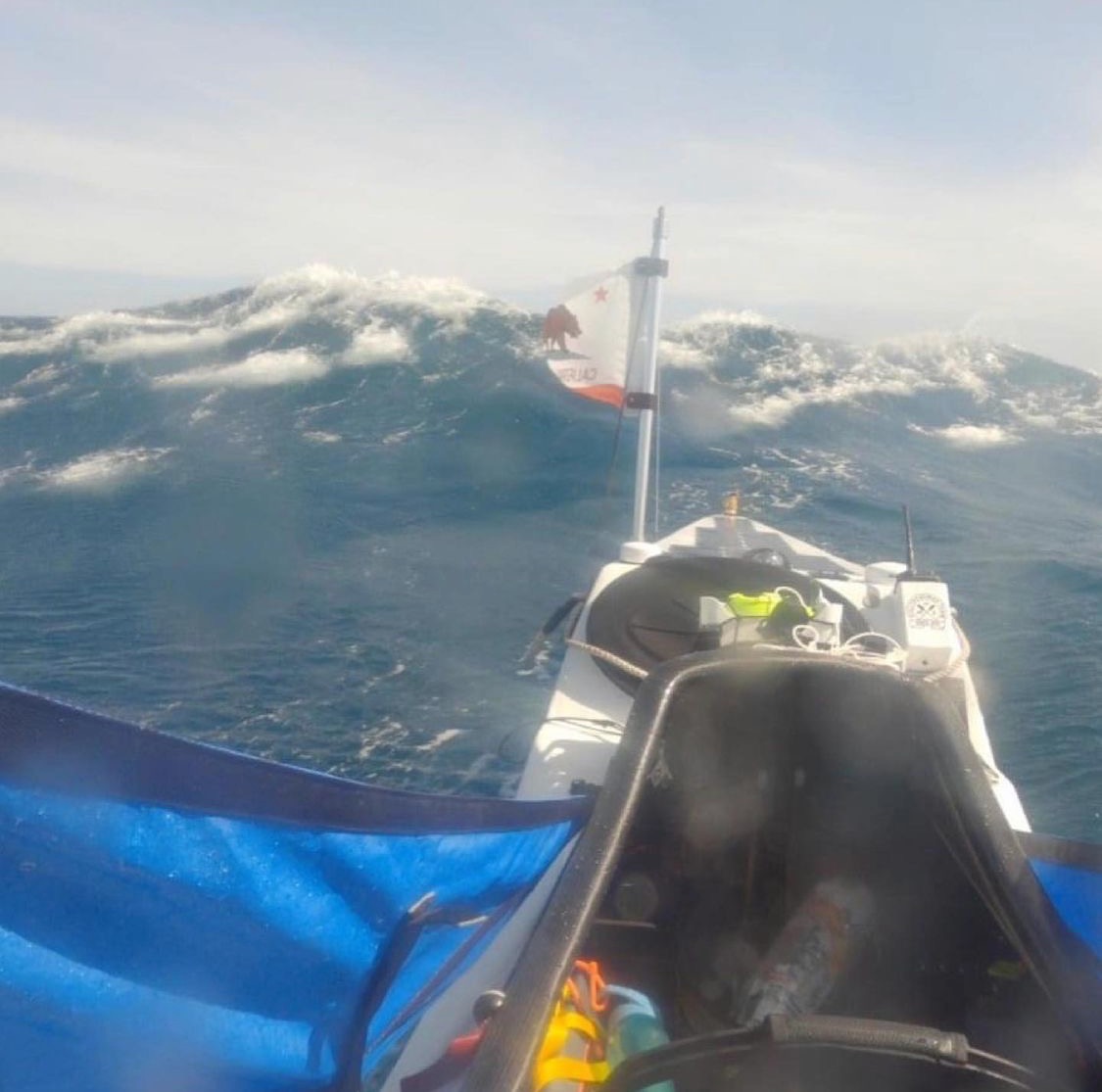 This wasn't the first time Derreumaux had attempted such a crossing. However, it was the first time he'd done it solo. Back in 2016, he was part of a four-man row team that set a Guinness record for the fastest crossing in just 39 days, 9 hours, 56 minutes. If he had completed this solo expedition, he would have been the only person to have both kayaked and rowed this route, according to Explorers Web.
Fortunately, the 44-year-old adventurer is said to be in good condition without any medical issues following his rescue. So, perhaps, he'll give it another try soon.
Read Next: What You Need To Know About Fishing Kayaks