Since COVID hit and social distancing became the new norm for Americans coast-to-coast, the call to get outside has been an increasingly attractive alternative to suffering in separate personal bubbles.
One outdoor activity that has seen exponential growth is fly fishing.
Not since the debut of A River Runs Through It and Brad Pitt's shadow-casting prowess have so many people wanted to don waders, grab a fly rod, and find running water. The "fly curious" have returned en masse.
For those who are looking for a fly rod that will travel easily in a camper, backpack, or on a bike, Redington has introduced a new six-piece travel fishing rod — the Trailblazer — to accommodate your space-saving, head-for-nature-at-the-drop-of-a-hat needs.
Free Range American staff writer Matt Smythe had the opportunity to get his hands on the rod at the International Fly Tackle Dealer Show in Salt Lake City, and he had nothing but kudos for the travel rig.
"It comes in two different versions," Smythe said. "There's a 7'6" 3-weight, which is meant for real small mountain streams and stuff like that, and then there's a 9' 5-weight for situations, say you're in a high country lake, and you have to punch [a cast] through the wind. The 9' 5-weight is great for that."
If you're just starting out, the rod design and action — the rod's stiffness or flexibility — may not matter much, but for those who have cast enough rods to understand the difference, the Trailblazer's performance is really sweet.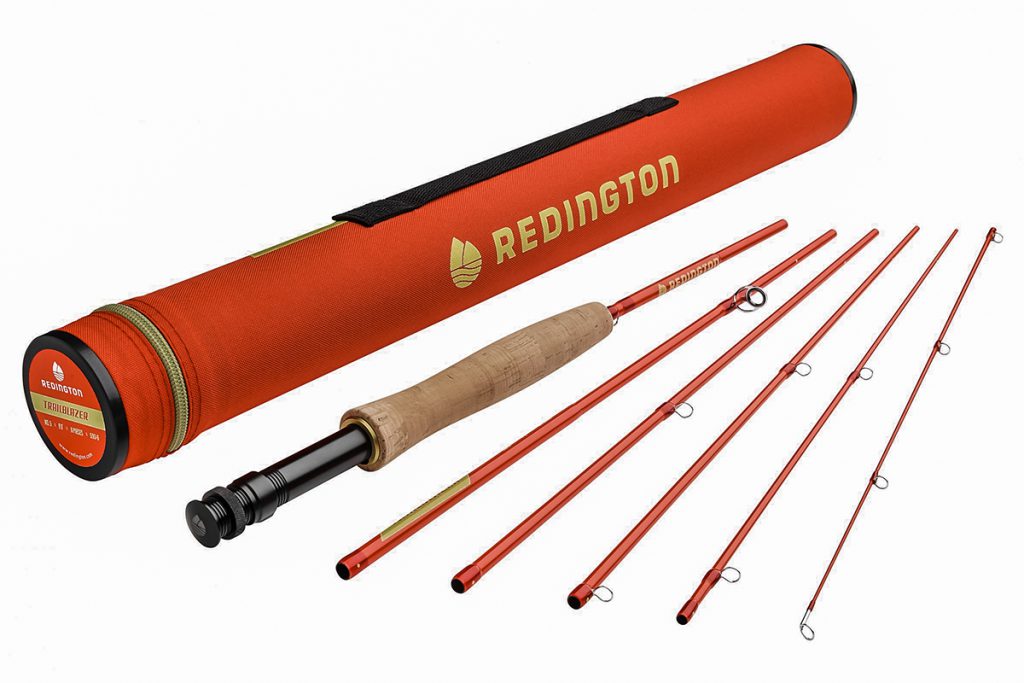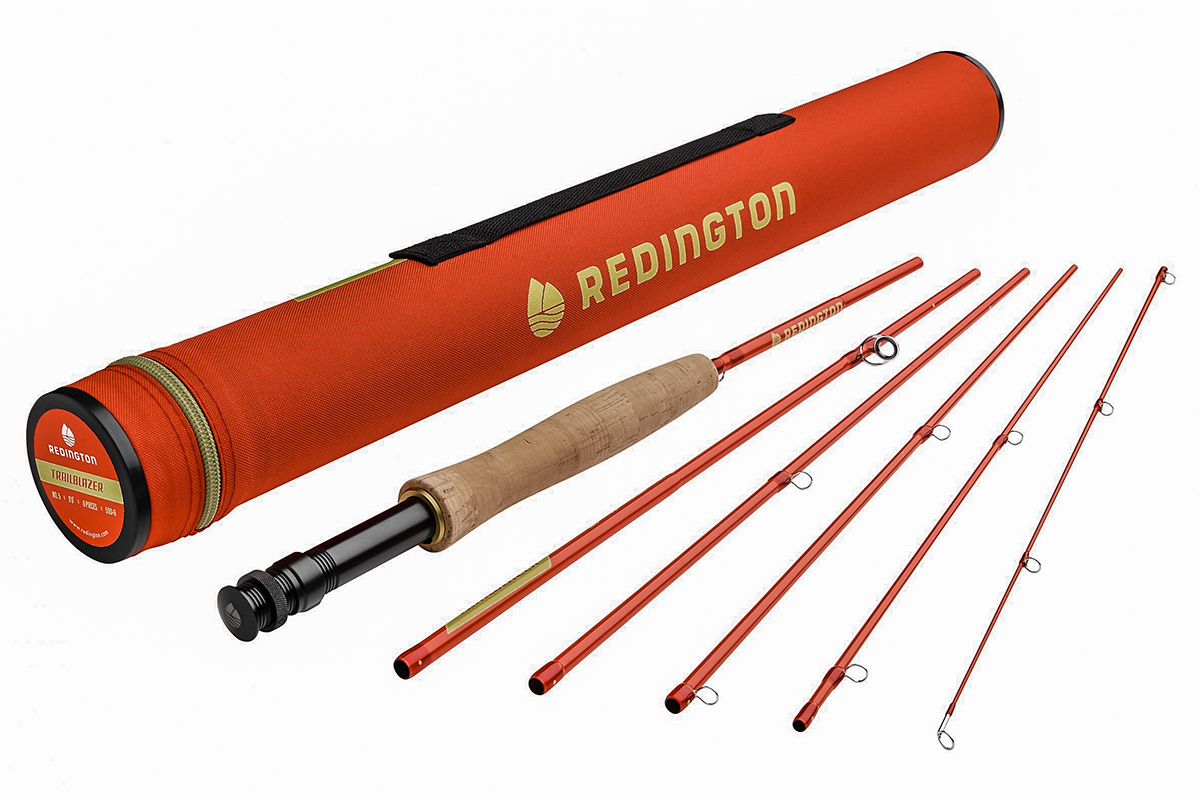 "This [rod] is supposed to cast like a four-piece rod instead of a six-piece rod," Smythe said. "One concern is you have more pieces: Do you lose any of the backbone, or do you lose any of the power when you're casting?"
When you're on the water, conditions change all the time. The wind could pick up and work against you. The fish could change from eating delicate little dry flies to more substantial subsurface bugs. The stream could go from running through an open field to being surrounded by heavy brush.
Even with the small stream 3-weight, which traditionally is not meant for throwing a lot of line, the Trailblazer's versatility and design easily allow for casts that require a longer reach as well as short pinpoint deliveries.
"It's nimble [and has] great pick-up, that's nice," he added. "For a 3-weight, that's great. Doesn't lose any backbone. Yeah, that's a great rod."
---
READ NEXT – Free Fly Fishing Video Series Sets Up Beginners for Success