The world of rifle optics is deep and wide. There is a piece of glass for pretty much anything that goes boom. Some high-end and some bargain-basement options with everything else in between. It can be difficult sometimes though to pick just which optic is the one for you. Especially when it comes to the higher-end optics that can approach heart-stopping prices. One such example of this is the new Trijicon REAP IR 60mm.
Trijicon REAP IR 60mm Details
The 60mm model is a multi-application thermal optic that is so far out in front of everyone we wonder if it is simply alien technology that Trijicon snagged from Roswell. The heart-stopping component of the optic for most is its $9,499 price tag.
I will give you a moment to catch your breath, but let's look at where the REAP-IR 60mm ranks amongst riflescopes.
---
Apples to Apples
First off, we need to do our best to compare apples to apples. A high-end thermal optic cannot be compared to a traditional scope.
Even in this case, there are some traditional optics that make the Trijicon look like the deal of a lifetime. The Hensoldt ZF 6-24x72mm SAM scope comes in at just less than $12,000. So the idea that the REAP-IR is a price anomaly simply isn't true.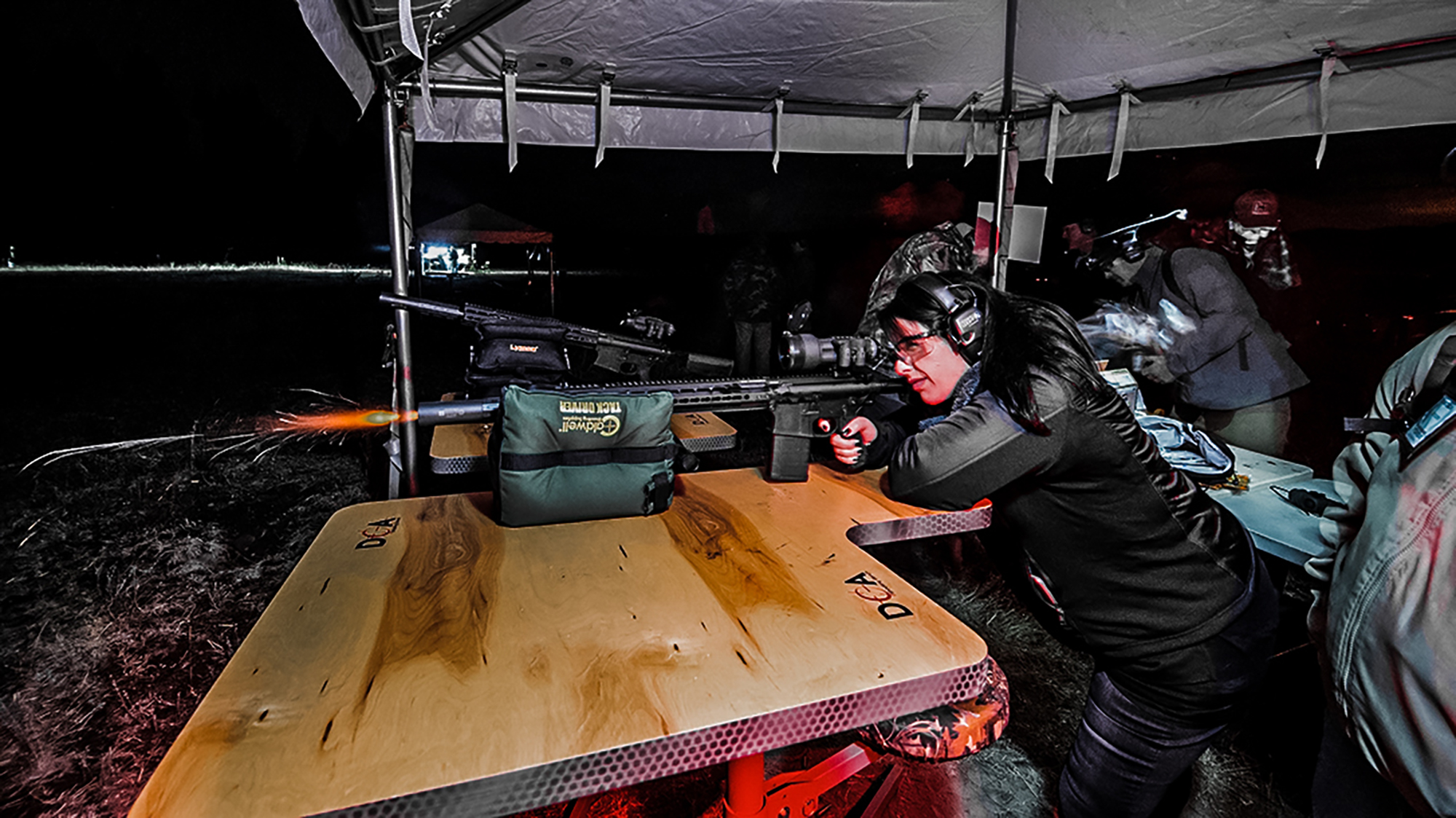 We need to look at comparable rifle-mounted thermal optics and hold them side by side. While not as big as the traditional scope market, the IR/thermal optic world is full of options.
As we scan the available tech, we find specific scopes that may shine brightly on one specific feature while just paying lip service to the other factors that make up a complete optic. The Trijicon REAP IR 60mm is a solid performer across the board.
---
Trijicon REAP IR 60mm Features
The Trijicon REAP IR 60mm thermal riflescope is a small, light, powerful thermal riflescope that lets you engage targets in any light. It's trusted by the most demanding shooters and hunters who require speed and accuracy for nighttime use. You are able to choose from multiple magnification levels and field of view to fit your specific needs.
The REAP-IR optimizes the S.W.A.P. mindset (size, weight, and power) with its small packaging combined with lightweight, rugged features.
Trijicon has in fact gone a step further and recently released an updated second version of the REAP-IR. The new variant features a simplified "Easy Zero Method," which makes sighting in the optic easier and more intuitive. Getting rounds on target is now a matter of aligning an on-screen digital icon with bullet impacts using provided MOA readouts.
Trijicon also updated the main housing to include an integrated Picatinny rail interface for mounting optional accessories, such as a Trijicon RMR.
The battery compartment has been redesigned into a ruggedized, top-loading compartment with an easy-to-use thumbscrew to allow simpler night-time operation.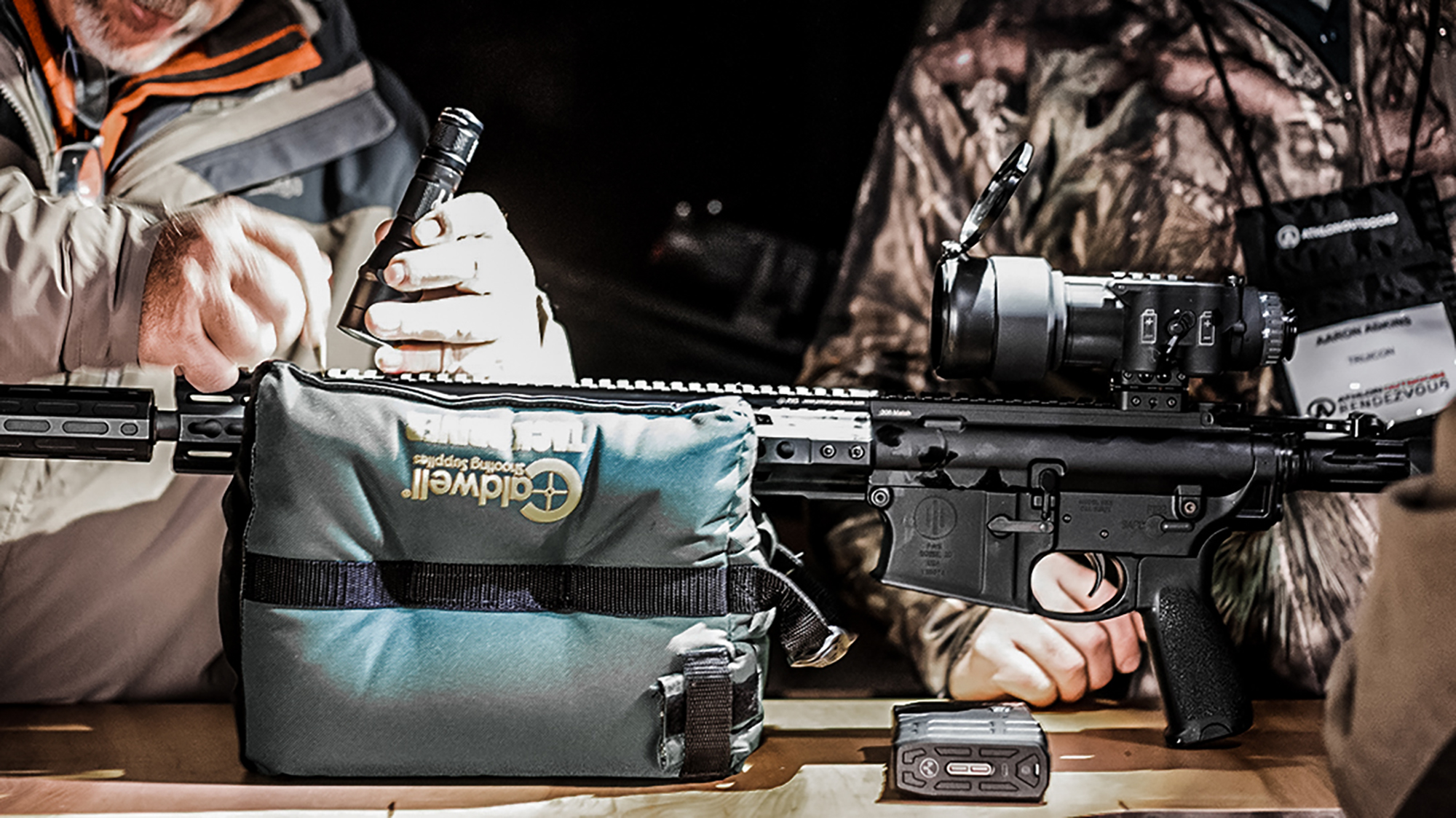 All Trijicon REAP-IR optics feature 640×480 resolution, 12-micron thermal sensors, and 60 Hz frame rates.
The REAP-IR family comes standard with five included reticle options and six advanced polarity settings for exceptional visibility in any environment.
Trijicon Electro Optics thermal scopes are engineered, machined, and assembled in the United States and are tested to MIL-STD 810-G.
---
Separating From the Pack
So, some of this is easily understood, while other parts may sound like Charlie Brown's teacher lecturing the class. In short, the REAP-IR has an incredible number of easy-to-use features not found on other similar optics. The most notable benefit of the design though is clarity.
I have had the luxury of shooting with the REAP-IR mounted on a rifle — at a recent Athlon Outdoors Rendezvous — and it is a life-changing experience. While its uses are extensive, I personally see it as the ultimate hunting tool. Even in daylight, I can see my targets through the underbrush. Their heat signatures make it impossible to hide. The time tracking a deer you have shot, for example, would be dramatically shortened. The optic also screams for law enforcement applications, as it would greatly assist officers in searching structures and densely wooded areas.
The Trijicon REAP IR 60mm is by no means an impulse buy. However, in the realm of high-end performance-centered optics, it reigns supreme in its quality and plethora of functions.
For more information, please visit TrijiconEO.com.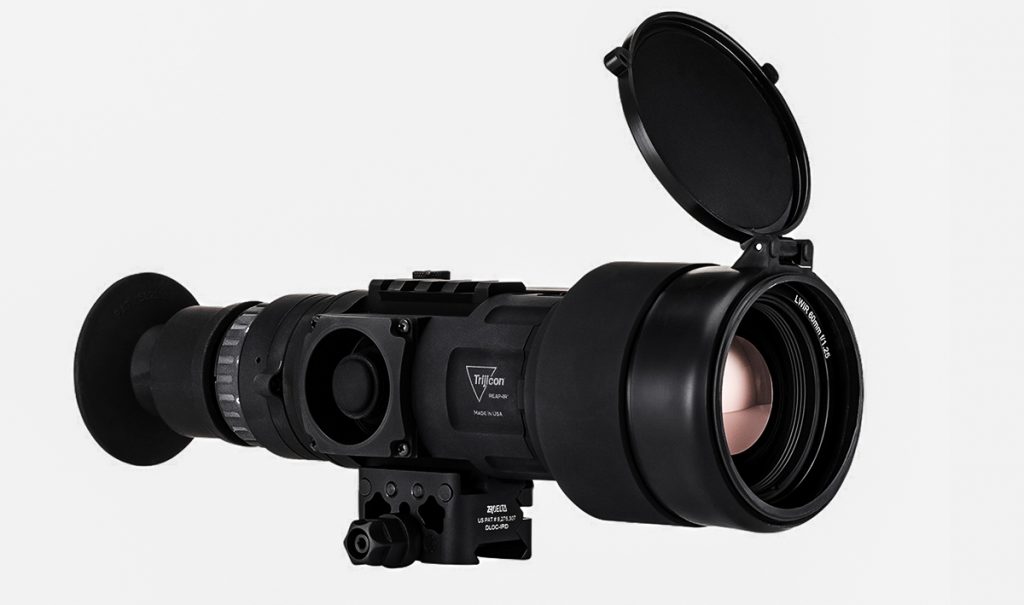 ---
Trijicon REAP IR 60mm Specs
Magnification: 4.5x
Additional Features: E-Zoom, Polarity
Weight: 32 ounces
Battery Type: CR123 3 Volt (two each)
Resolution: Range 640 – 480 Pixels
Eye Relief: 27 mm
Color: Black
Operating Temperature: Range -40 – 55 Celsius
Diopter Adjustment Range: Range -6 -2 dpt
MSRP: $9,499
This content was originally posted by Ballistic magazine in March 2022.
---
READ NEXT – First Look: New Garmin Tactix Series 7 Smartwatches