Today, Garmin dropped an update to its popular tactix line of purpose-built tactical smartwatches: the tactix 7 Series. And get this — all three new models have a five-button interface with a responsive touch screen, which will make using its menagerie of functions a lot easier. 
People in the modern age expect a piece of electronic gear to be multi-functional and user friendly, especially one that they wear. Garmin has built a solid reputation for packing the functionality of GPS-enabled smartwatch tech into rugged and endlessly useful models that will withstand the toughest missions, hunts, and adventures in the harshest environments, as well as everyday use. The new tactix 7 Series promises to be no different.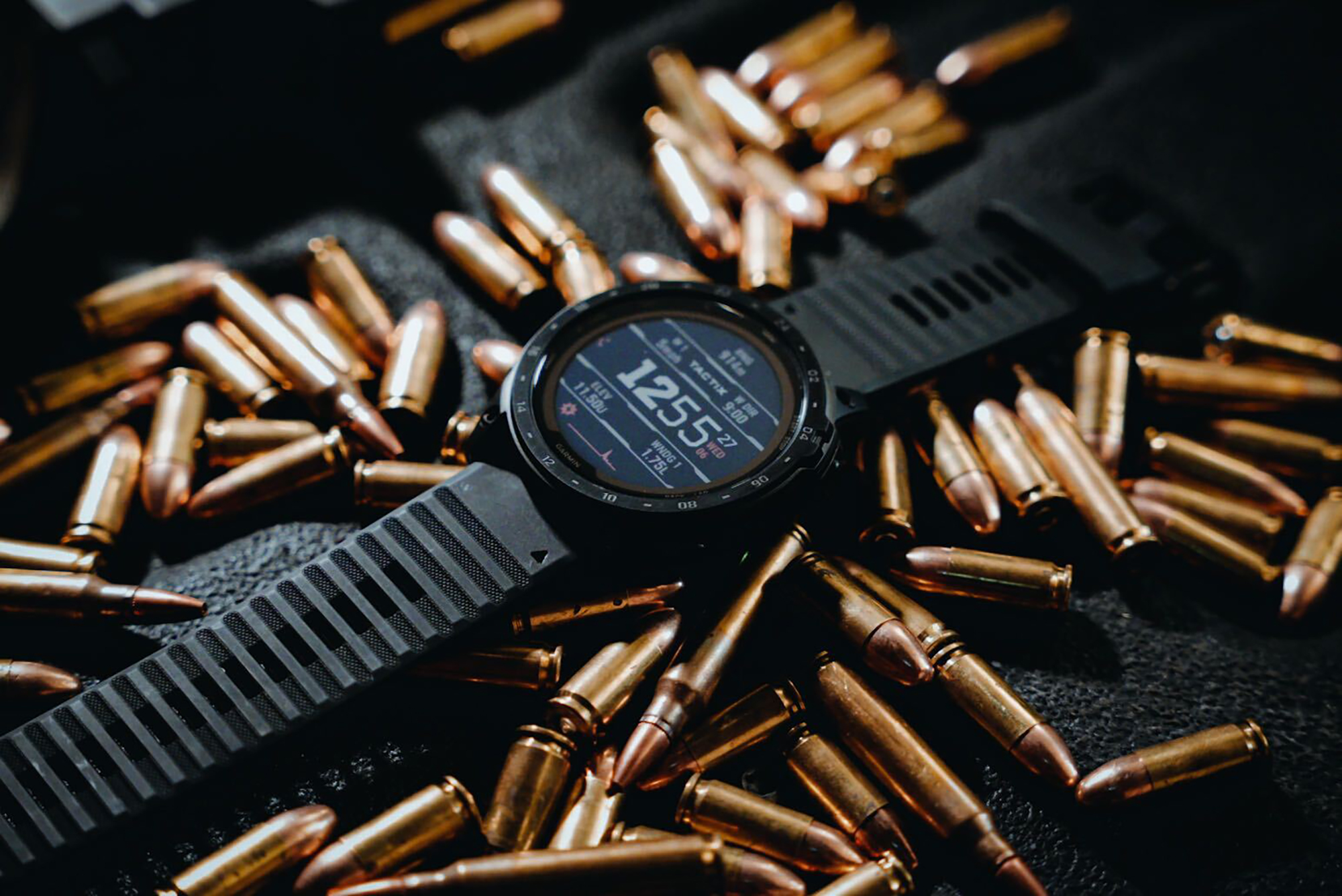 "The traditional button controls work in any environment and are matched with a responsive new touchscreen for direct access to selections and functions," Garmin says. "The powerful five-button and touchscreen interface enables quick and intuitive engagement with the topographical maps, offering confident 'off-grid' situational awareness."
The tactix 7 Series watches also include dedicated tactical, training, and performance features, as well as wrist-based navigation for use in the field, and comprehensive health and wellness monitoring to keep you on track when you're training for the field. 
But that's not all. The tactix 7 smartwatches feature a number of low-light tools, like an always-on NVG-compatible reflective display and a dedicated multi-LED flashlight. That's right, the watch has a legit flashlight built into it with white or green light modes that are reported to be, well, bright enough to be useful. Think about how often you use the flashlight on your phone and that will give you an idea of how useful this feature could be. 
To power all that, the series includes robust battery life in all three models and enhanced solar charging on some models. 
---
The Software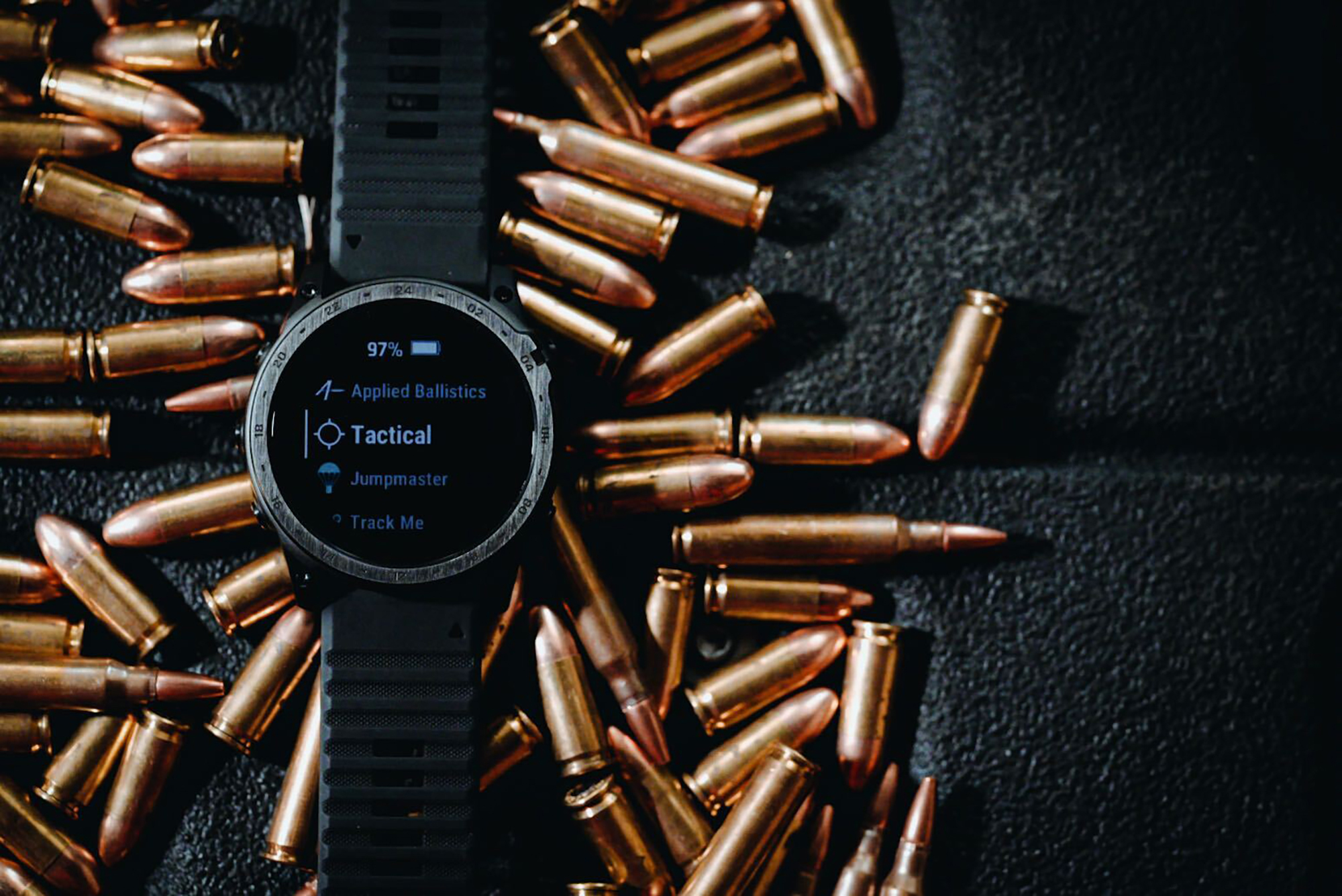 The onboard tactix 7 software includes all the tactical features that fans of the line have come to expect, like the various Jumpmaster modes, as well as detailed navigation and topography functions. The smartwatches also include more mundane, but useful everyday functions, like a host of fitness features and watch display data options.
The Jumpmaster mode includes three jump types: HAHO, HALO, and Static. If you set the watch to dual-positioning mode, it will simultaneously display two sets of coordinate systems, such as MGRS and latitude/longitude, on a single screen. 
For those with OPSEC concerns, the watches also include Garmin's stealth mode, which collects distances traveled and biometric data without recording location data as a security feature so that there is no concern of revealing location information through mobile training apps or if the watch were to be lost. The device can also be wiped of all data in a hurry.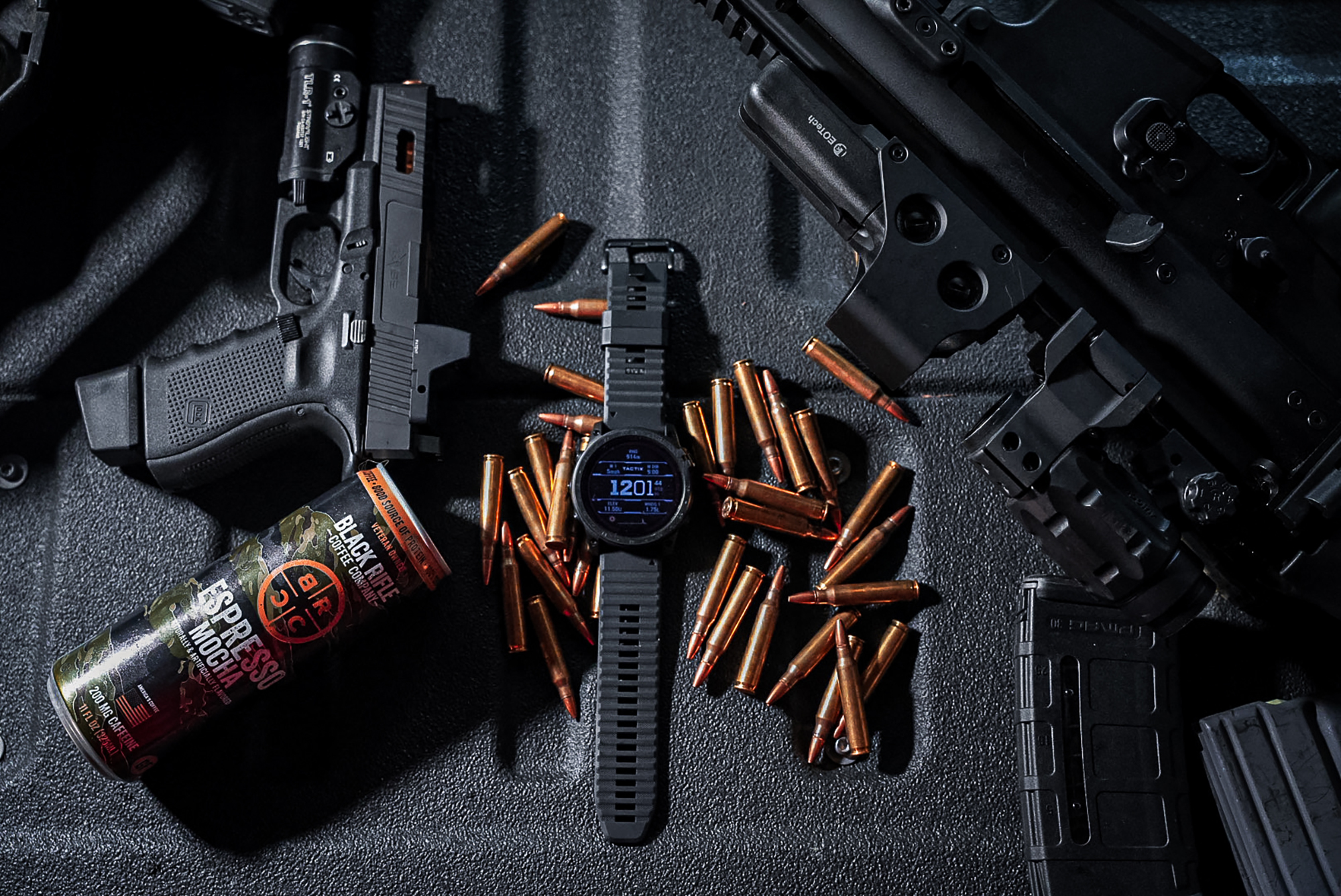 The Direct-To Navigation feature will be useful to pilots, allowing users to navigate right to an airport in the world aeronautical database or use the Nearest function to activate a path to a nearby airport. Plus, pilots can access aviation weather, including NEXRAD radar, METARs and TAFs and get wind, visibility, and barometric pressure data right on their watch.  
For navigating on the ground, the watches use multi-band GNSS support to access multiple frequencies sent by navigation satellites for improved position accuracy in areas where GNSS signals are reflected, weak, or typically don't penetrate. All models come loaded with multi-continent topographical maps from the customer's region of the world and provide free access to download more maps for practically any location. 
For hunters and shooters, the watches come preloaded with Public Land Boundaries maps, and the tactix 7 Pro Ballistics Edition includes a version of the Applied Ballistics software used in many other Garmin shooting products. The AB software on the watch now integrates with the AB ecosystem, including the AP Synapse app and sensor.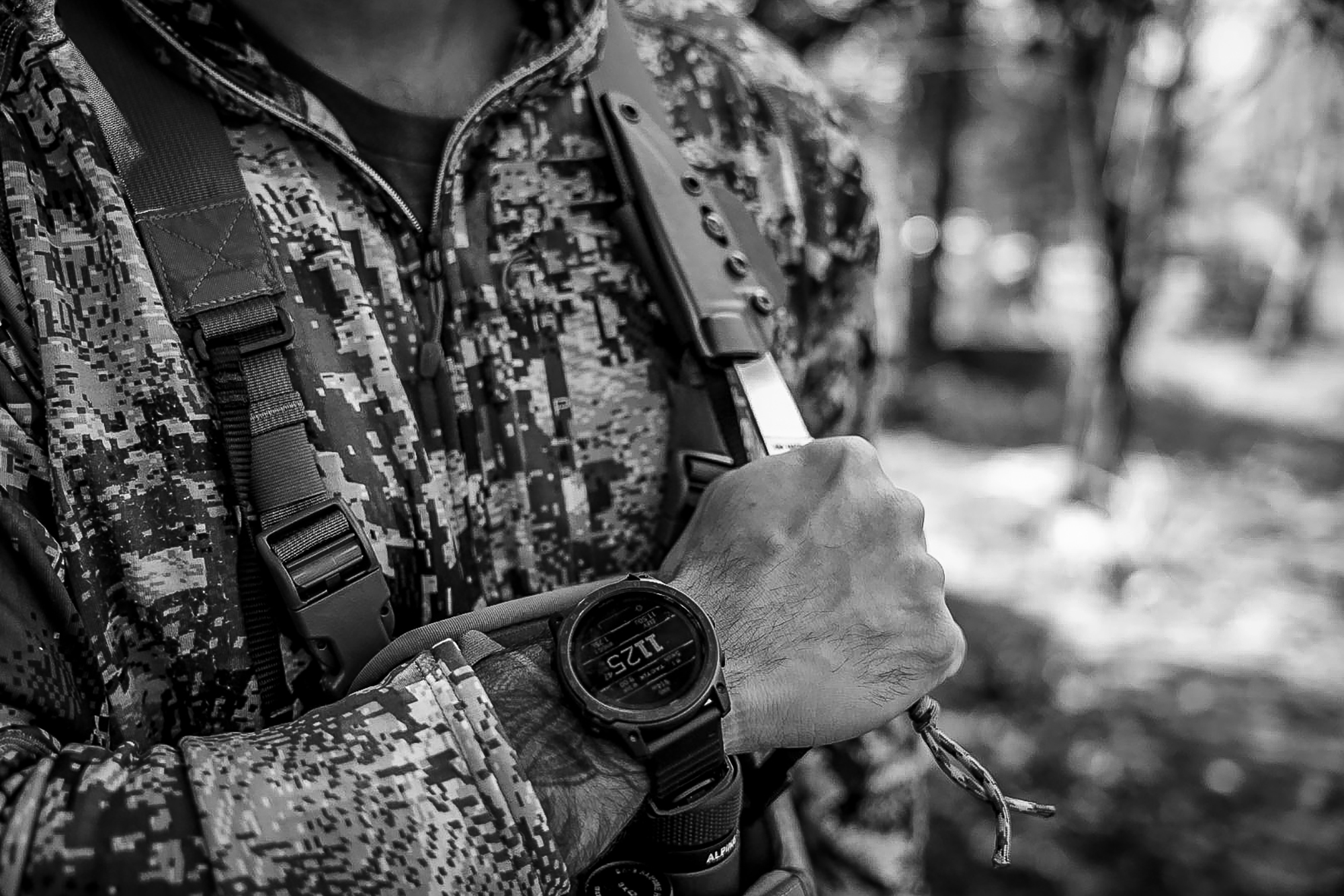 "The new tactix 7 Series is an ideal premium timepiece for everyday use while pulling double duty as a must-have for any tactical kit. Whether heading to the gym, hiking with your family or preparing to land on the X, you can depend on tactix 7 to help get you there," said Dan Bartel, Garmin vice president of global consumer sales. "Thanks to premium materials and a new sophisticated design, tactix 7 is a trusted companion whether you're in the field on assignment or in a meeting with clients. It is truly a watch ready for any challenge."
The series' health and wellness tools include Pulse Ox, wrist-based heart rate, respiration, and stress tracking, plus Garmin's wellness insights like Body Battery, Fitness Age, and Sleep Score with Advanced Sleep Monitoring. 
---
The Hardware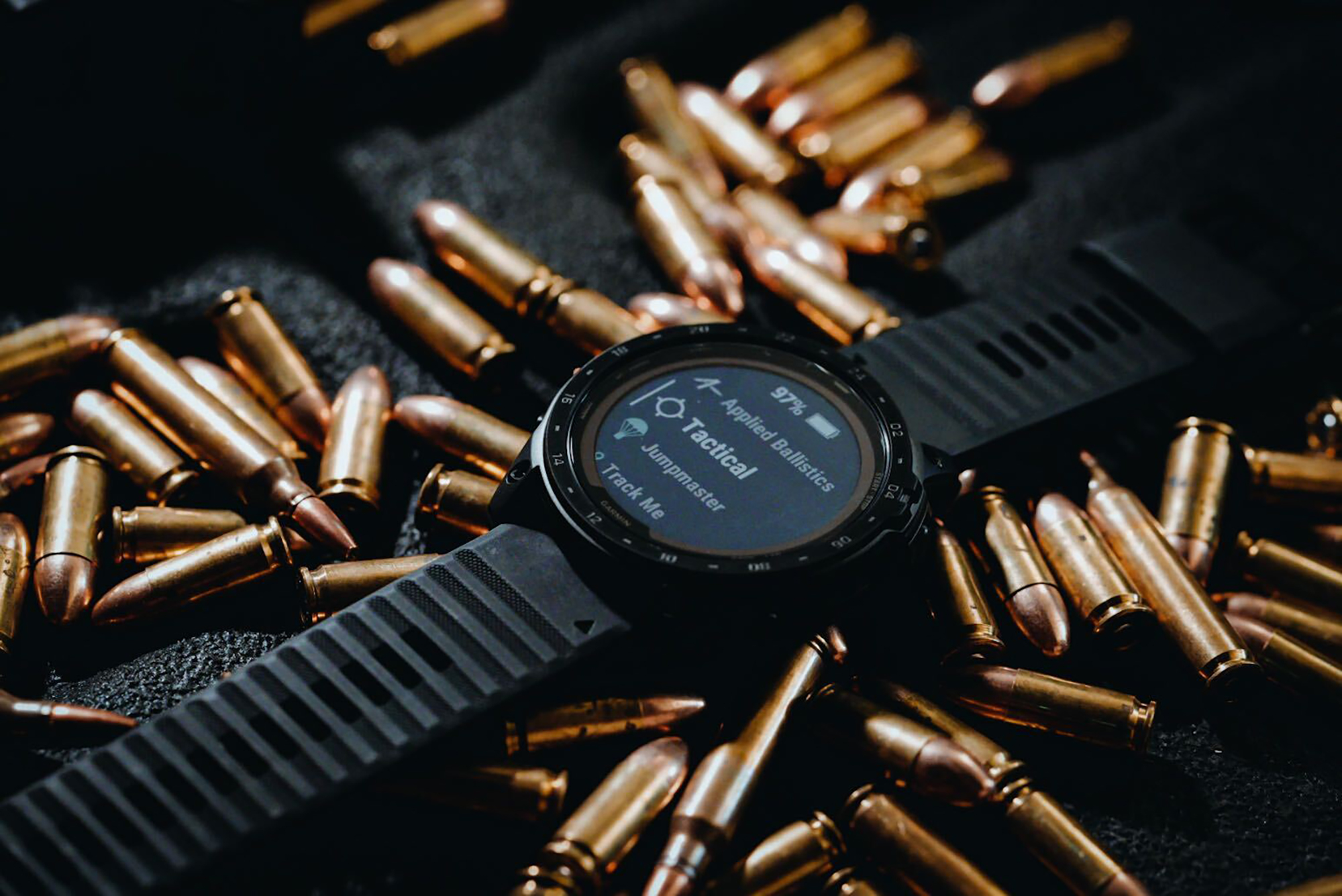 On the hardware side, the new tactix series is built to MIL-STD-810 standards and is water-resistant to 10 ATMs. The 7 Series features new metal button guards with reinforced metal lugs that are paired with a black DLC coated titanium bezel and rear cover. The tatix Pro 7 Series model comes with a black tactical nylon QuickFit band.
All three models feature a large 1.4-inch display with a scratch-resistant sapphire lens that will stand up to the harshest use.
Battery life on the Standard Edition is up to four weeks in smartwatch mode. Garmins says "thanks to advancement in solar technology, the tactix 7 Pro Series can provide up to 37 days of battery life in smartwatch mode. Of course, those times can be extended considerably in power-saver mode, and using GPS functions will drain the battery faster.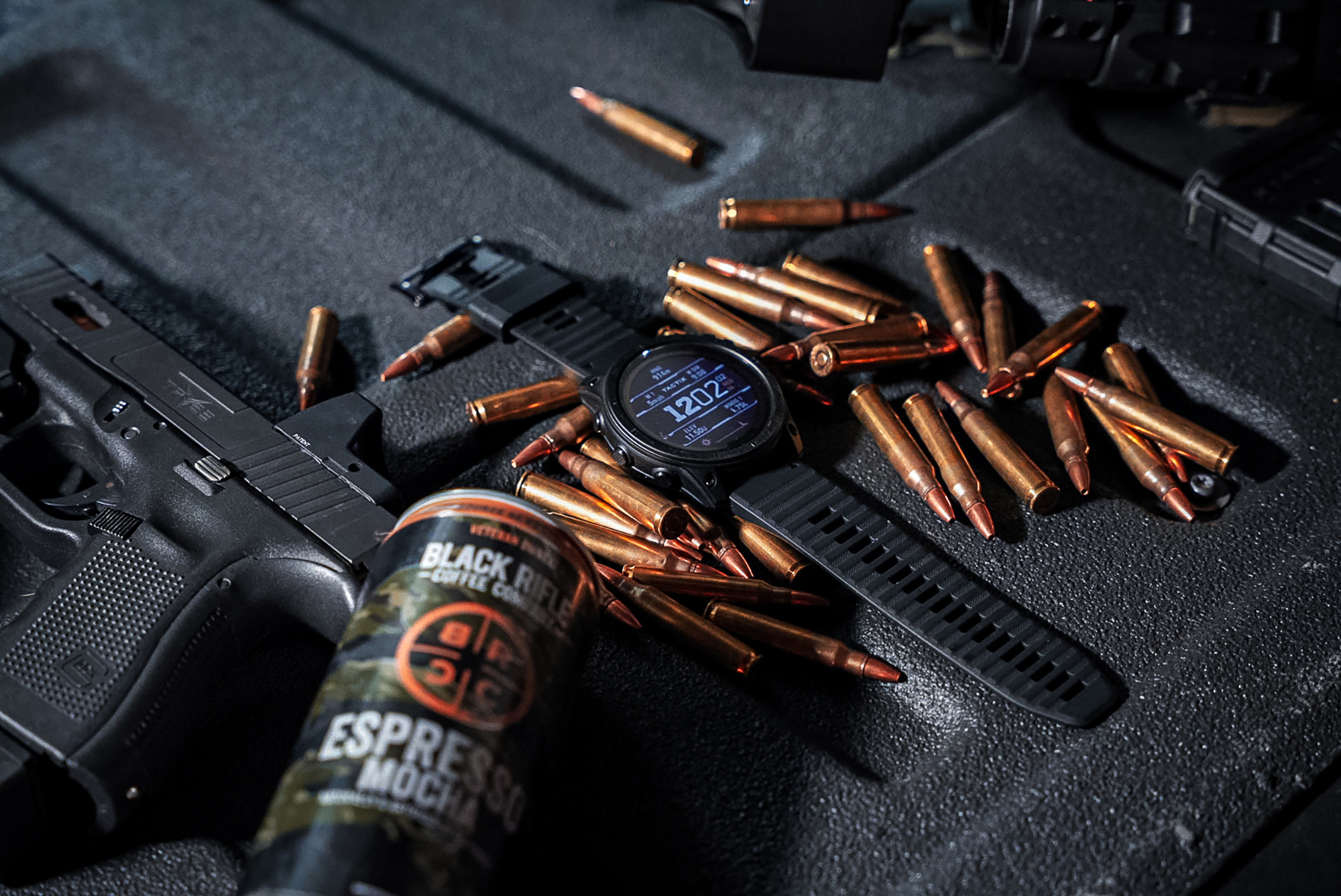 ---
Garmin tactix 7 Series SPECS
Bezel Material: Titanium
Case Material: Fiber-reinforced polymer with titanium rear cover
Quick Watch Band Compatible
Physical Size: 51 x 51 x 14.9
Touchscreen display: Yes
Color display: Yes
LED Flashlight: white/green
Display size 1.4" diameter
Display resolution: 280 x 280 pixels
Weight: 89g
Water rating: 10 ATM
Memory: 32 GB
Everyday Utility
Touch screen + Buttons
Flashlight
Health Monitoring Activity
Garmin's most advanced heartrate sensor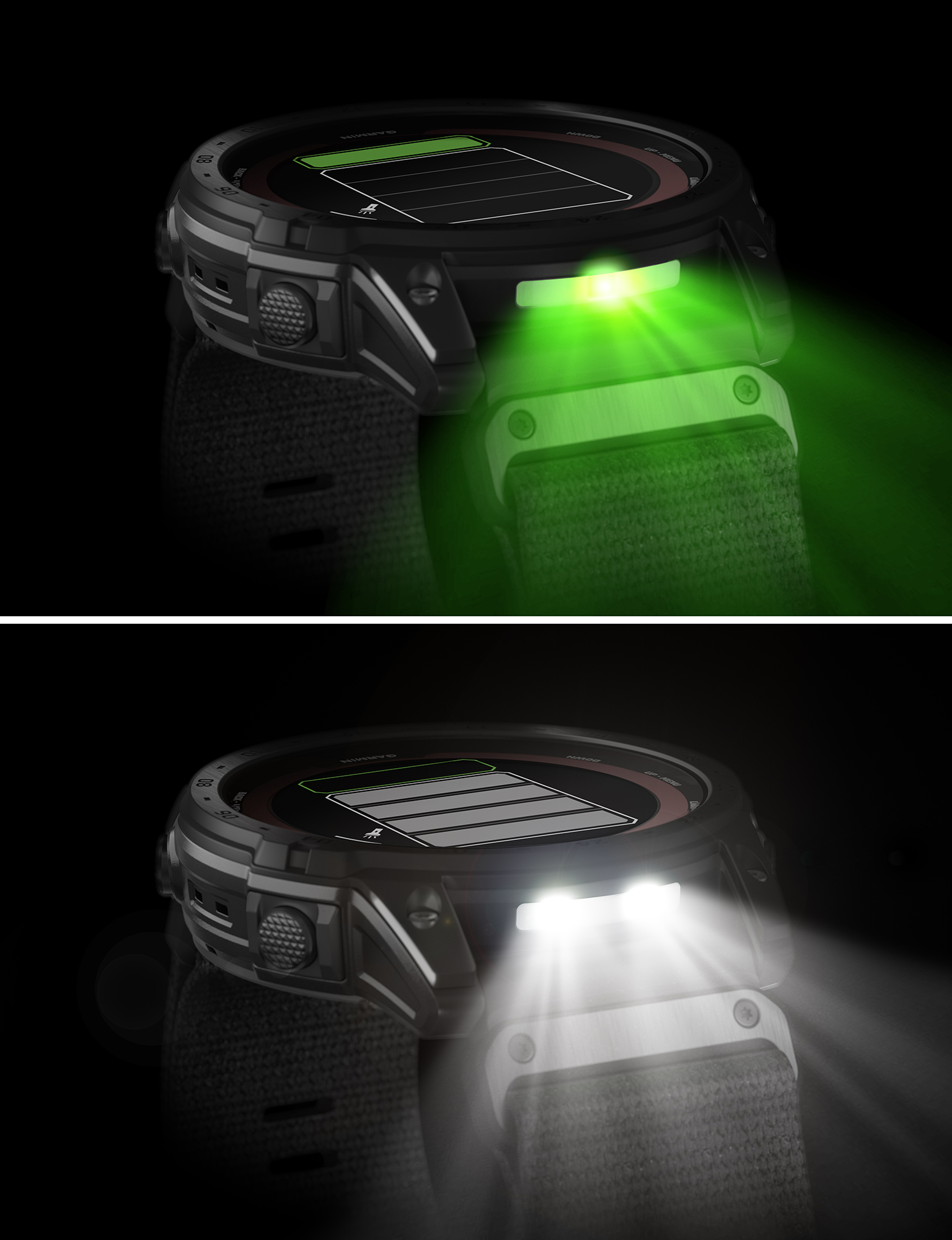 Physical Design
Metal Button Guard
Metal Reinforced Lug
Power Sapphire Solar Charging which is NVG Compatible screen
Bezel is DLC coated titanium and case material is a fiber-reinforced polymer with titanium rear cover
Navigation/Trusted Tool
Multi-Continent Topo Maps – Used to preload specific regions, now you have the onboard map manager on Garmin Connect, then download and swap out the topo maps
Wi-Fi Map Download Capability
Hunt Activity
Up Ahead
Multi-band GNSS Support: Dual-Band L1 and L5 frequency bands on GPS, so it's improved accuracy on urban canyons (tall buildings) and tree cover
Advanced Training
Visual Race Predictor
Endurance and Stamina
HIIT Activity Profile and Updated Work Workouts
Updated Ski Metrics
Tactical Features
Night Vision Capability
Stealth Mode
Kill Switch
Jumpmaster
Dual Position GPS format
Projected Waypoints
Hunt Activity
Direct to Navigation
Weather Reports for Aviation

Training
Build In Sports Apps
HITT Workouts
Daily Workout Suggestions
Visual race predictor
Up Ahead
PacePro Technology
Performance Metrics
Real-time Stamina
Recovery Time advisor
MTB Dynamics
Climbpro feature
Surf-Ready Features
Backcountry Ski
XC Ski Dynamics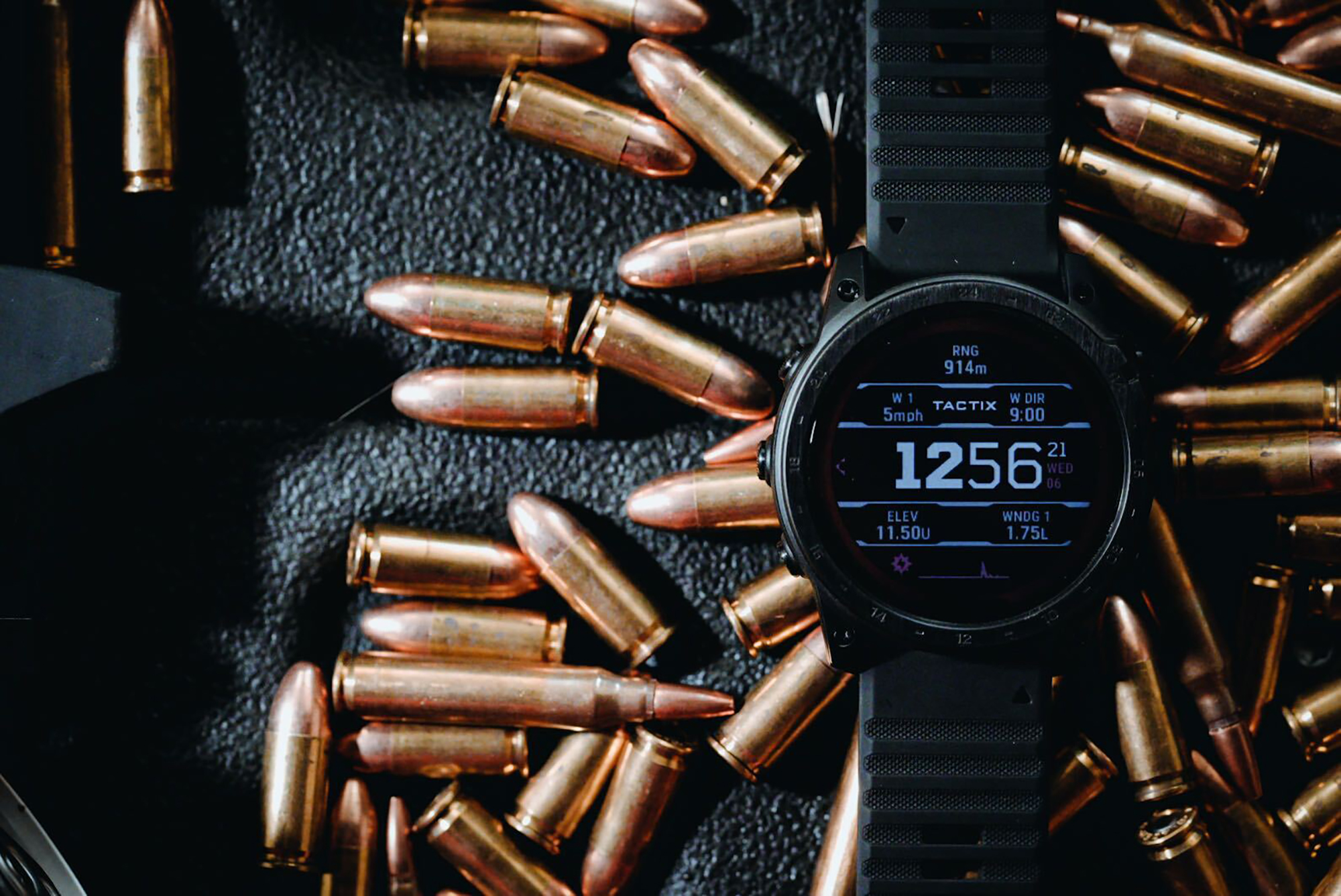 Navigation
Multi-Band GNSS Support
ABC Sensors
Golf Course Maps
SkiView Maps
MultiContinent Topo Maps
Public Land Boundaries
Power Manager
24/7 Health Wellness
Wrist-Based Heart Rate
Pulse Ox Sensor
Sleep Score and Advanced Sleep Monitoring (Improved)
Body Battery Energy Monitoring
Respiration Tracking
Health Snapshot Feature
Hydration Tracking
Stay Connected
Smart Notifications
Music Apps
Garmin Pay Contactless Payments
Safety and Tracking Features
Connect IQ Store,
---
MODEL SPECIFIC FEATURES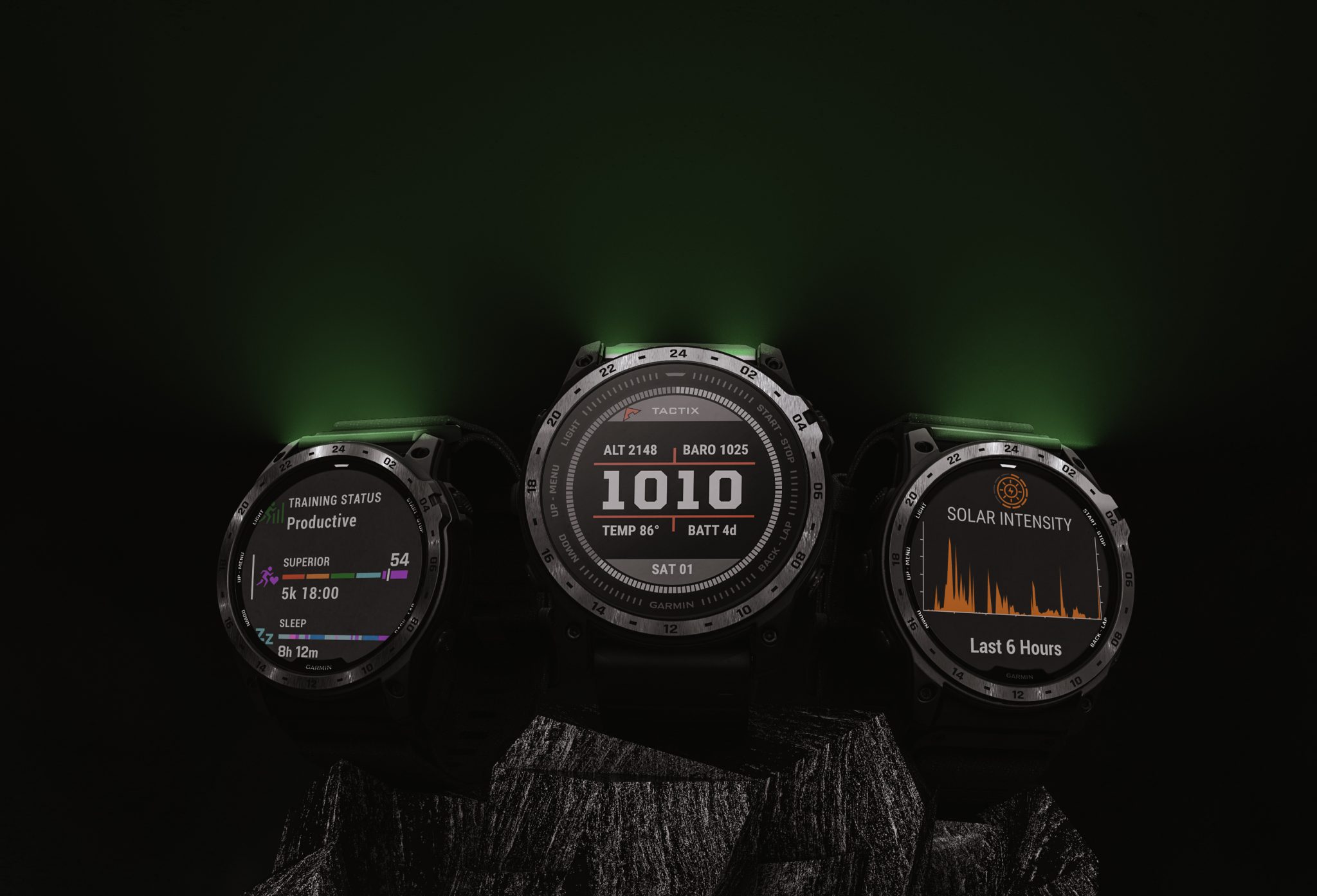 tactix 7 – Standard Edition (non-solar charging)
Silicone band
Battery Life Smartwatch Mode: 28 Days. This is a one week increase from the previous version of 21 days on tactix Delta
MSRP: $1,099.99

tactix 7 – Pro Edition
Solar Charging
Nylon band + silicone band
Battery Life Smartwatch Mode w/ Solar Charging: 37 Days
MSRP: $1,299.99

tactix 7 – Pro Ballistic Edition
Solar Charging
Nylon band + silicone band
Battery Life Smartwatch Mode w/ Solar Charging: 37 Days
Applied Ballistics Elite Software, AB Synapse – Garmin App compatibility, Improved AB Target Card, and AB sensor integration
MSRP: $1,599.99
---
READ NEXT – How to Avoid Getting Lost in the Woods