Upland hunting requires learning two skills: walking and shooting. You should already know how to walk. Then you give yourself over to the nose of a dog. That's all there is to it. Get the gun and boots right, add a blaze orange vest to carry ammo and dead birds (and keep you safe), and you're all geared up. You will want a dog of your own, eventually, but that's a topic unto itself.
Let's start by getting you a good gun, boots, and vest.
The Shotgun
The shotgun is your primary upland hunting tool. Shotguns shoot multiple pellets, usually somewhere between 200 and 350. The pellets form an expanding cloud of shot called a pattern as they fly downrange, which allows the shooter some margin for error when shooting at flying game. That shot pattern means you don't have to aim a shotgun; you point it. The effective range of a shotgun is about 40 yards.
Gauges: Shotguns come in five gauges and one bore. "Gauge" refers to the number of lead balls of the bore's diameter that equal a pound. So, a 10 gauge is the biggest, followed by the 12, 16, 20, and 28. The smallest, the .410, is the only one known by its bore diameter. It should be called a 67-gauge, but it's not, probably to confuse you.
The bigger the bore, the bigger the shell, and the heavier the payload of shot a gun can deliver. Generally, the bigger the gauge, the more the gun will weigh, although there are exceptions and quite a bit of overlap among gauges. Also, bigger-gauge shotguns don't always have more felt recoil.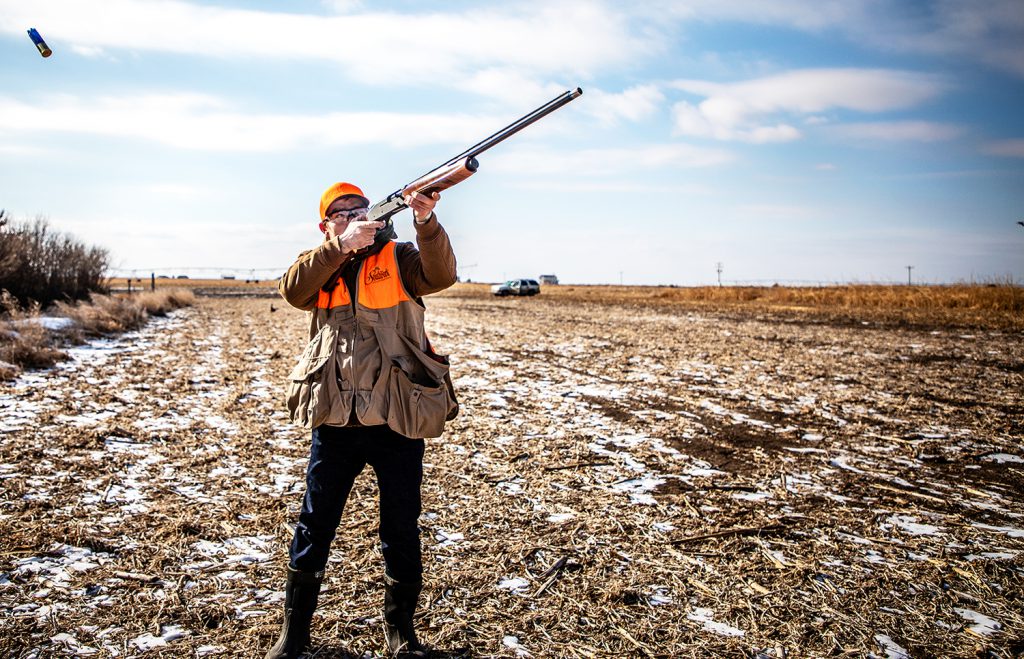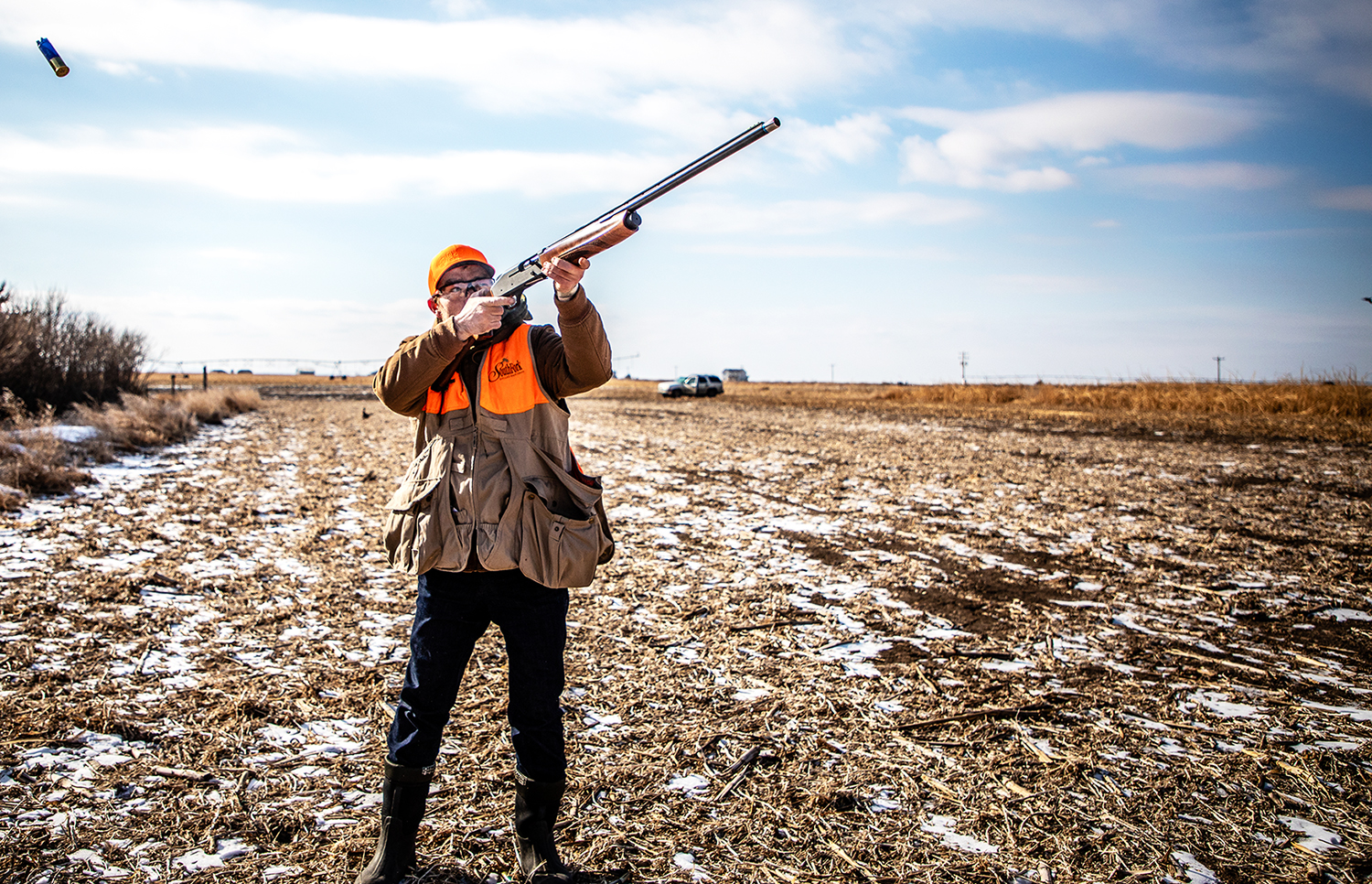 Chamber Length: Within each gauge, shotguns have different chamber lengths sized to fit shells of different lengths. The longer the shell, the more shot or powder it holds. Most modern shotguns have a chamber length between 2 3/4 inches and 3 1/2 inches. Shotguns in .410 bore typically have a 2 1/2-inch chamber or a 3-inch chamber. You can shoot shorter shells in longer chambers, but you can't shoot longer shells in shorter chambers. Do not try to cram shells into a chamber that's too short; just don't.
Shotgun Types: You will run into three general types of shotguns, delineated by their actions. As their name suggests, break-action shotguns break open in the middle to open the chamber(s) for loading and unloading. Typically, those are the two-barreled guns, with the barrels stacked atop one another (over-under) or beside each other (side-by-side). There are also a good number of break-action single-barrel shotguns out there.
Semiautomatic shotguns have a single barrel and a magazine, usually in tube form, that holds and feeds ammunition into the action. One shell is fired with every trigger pull until the shotgun is out of ammo. Pump-action shotguns, likewise, have magazines. To chamber a new shell after firing one, the user must cycle the slide back and forth. On the backstroke, the action is opened, and the spent hull is ejected while the internal hammer is cocked. On the forward stroke, a new shell is elevated into the action, and the bolt closes, pushing the fresh round into the chamber and making the shotgun ready to fire again.
Chokes: The inside of a shotgun barrel has a taper at the muzzle called a choke. The tighter that constriction, the smaller the diameter of the shot cloud as it flies downrange. Tight chokes, such as Full, are best for long-range shooting. Open chokes, like Improved Cylinder, produce bigger spreads of shot that are easier to hit birds with at typical upland ranges, and they won't tear up game by hitting them with too many pellets. Most guns made since the mid-1980s have interchangeable choke tubes that screw into threads on the inside of the muzzle so you can tailor a shotgun to the hunt.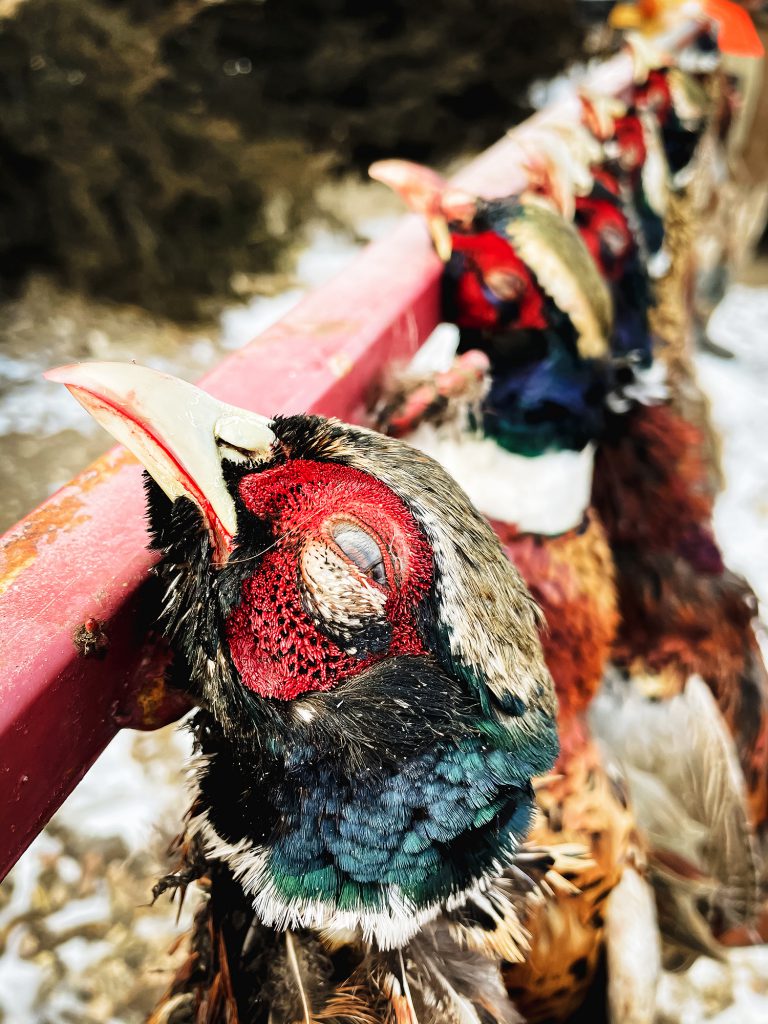 Where to Start
The first step on your upland hunting journey should involve going to a gun shop, ideally where there is a bird hunter on staff and handling some guns to get an idea of what you like. Look at 12- and 20-gauge shotguns first because ammunition for them will be easiest to find. A 20 gauge is more than adequate for almost all hunting over dogs. A 12 gauge holds a slight edge any time ranges extend beyond 30 yards, which mostly means birds in open country: pheasants, sharptails, Hungarian partridges, and the like.
Weight, fit, and balance matter a great deal in shotguns. You will carry an upland hunting gun far more than you will shoot it, so they tend to be light. However, heavier guns are easier to shoot well. What is light to some feels heavy to others, but an upland gun that weighs between 6 and 7 pounds should be good for most people.
Barrel Length: Be aware that barrel length affects a gun's handling. A shotgun with shorter barrels feels faster, while the same gun with longer barrels is slightly heavier with a more weight-forward feel. Light, fast guns feel better in the store, but speed is wildly overrated. Longer barreled guns make it easier to hit birds. A pump or semiauto with a 26- or 28-inch barrel or a break-action with 28-inch barrels is suitable for most upland hunting.
A Gun That Fits
Stock Length: Your gun should handle comfortably and shoot where you look, which is a function of the dimensions of the stock. Stock length, measured from the trigger to the butt of the stock, is important. If it's too long, you can't mount the gun to your shoulder easily; if it's too short, recoil drives your thumb into your nose. When you have the gun mounted to your shoulder pocket with your cheek on the stock, there should be about two finger widths between your nose and the knuckles of your trigger hand. If not, find a different gun or have your current stock modified accordingly.
Measuring Drop: Drop is the other important stock dimension. It represents the distance between the comb, or top of the stock, and the line of sight down the rib that runs the length of the barrel. If you shut one eye and look down the barrel with the correct drop, you should see a very tiny bit of the bead sticking up at the muzzle. Some people like a stock that lets them put their head down far enough that their view down the rib is completely flat.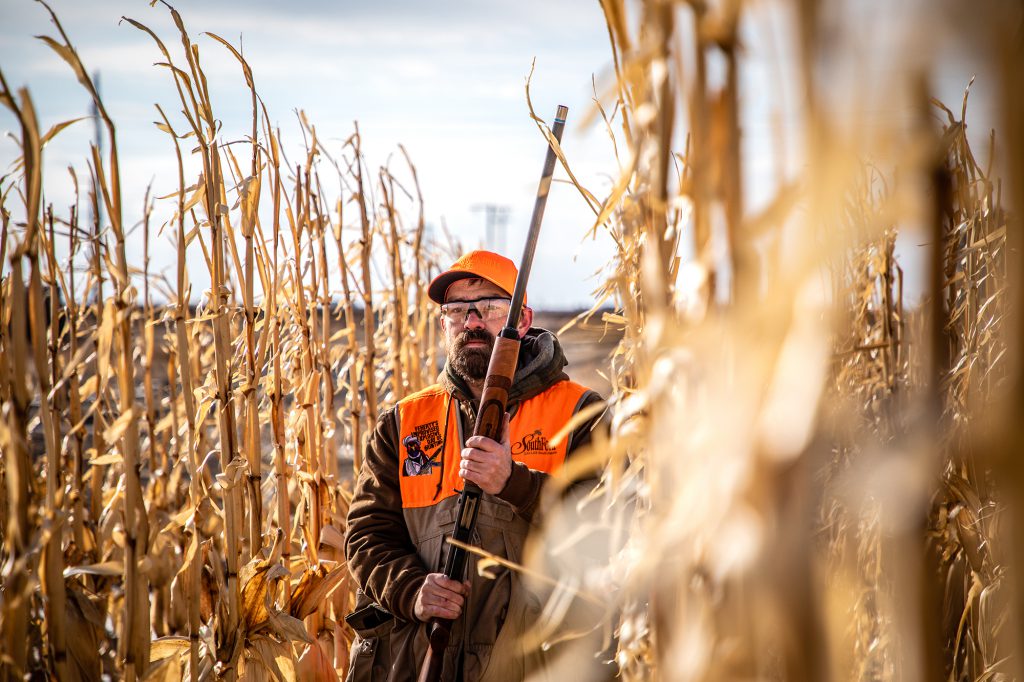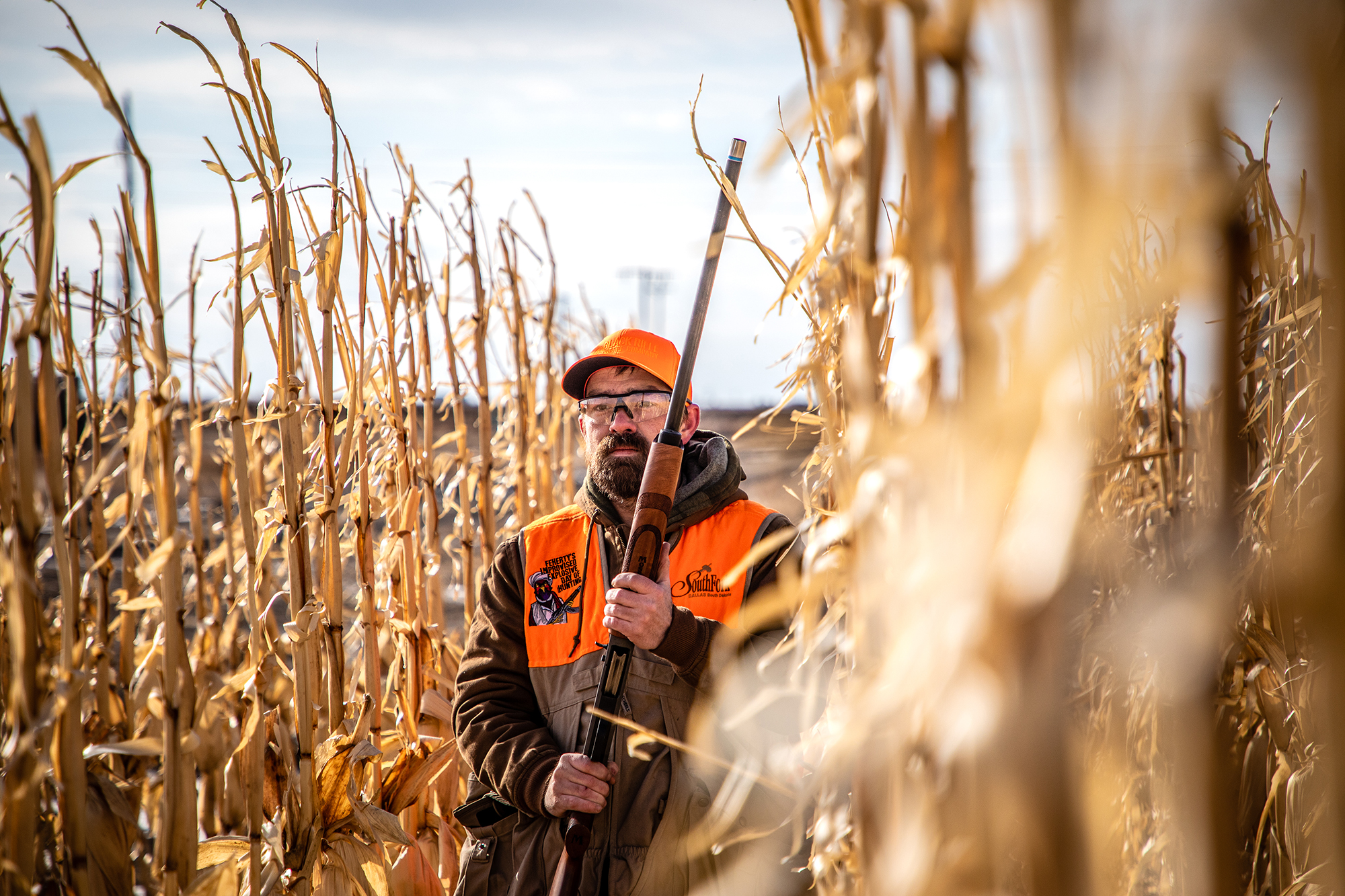 Don't worry about a precise fit yet, because as you learn to shoot and become more consistent in your movements, your ideal stock dimensions may change. Find a gun that's comfortable to learn with and start shooting.
Making Sense of Shotshells
Shotshells need to match your gun's gauge and chamber length. You can choose different shot sizes, shot materials, payload (shot charge) weight, and velocities within each gauge and length.
Shot Materials: Lead is the traditional pellet material, and where legal, it's still the best choice ballistically. Non-toxic shot is required for upland hunting in some places, and some greener hunters prefer it. Steel shot is the most popular non-toxic material. Steel is less dense than lead, so it doesn't hit birds as hard and may damage some older guns. Bismuth shot is non-toxic and safe for any gun in good condition, but it costs more than lead or steel. In terms of density and effectiveness on birds, bismuth falls about halfway between lead and steel. All three pellet materials will kill birds cleanly and humanely if you choose the appropriate shells.
Shot Sizes: For our purposes, birdshot comes in numbered sizes that range from No. 1 through No. 9 1/2 with a few other half-sizes in the mix. The smaller the number, the bigger the pellet. The smaller the pellet, the more of them there are in a given weight of shot, so choosing smaller pellets increases the chances of hits on target. However, bigger pellets penetrate deeper to reach a bird's vital organs. Larger birds, like pheasants, require larger pellets. Smaller birds, like quail, are best shot with smaller pellets.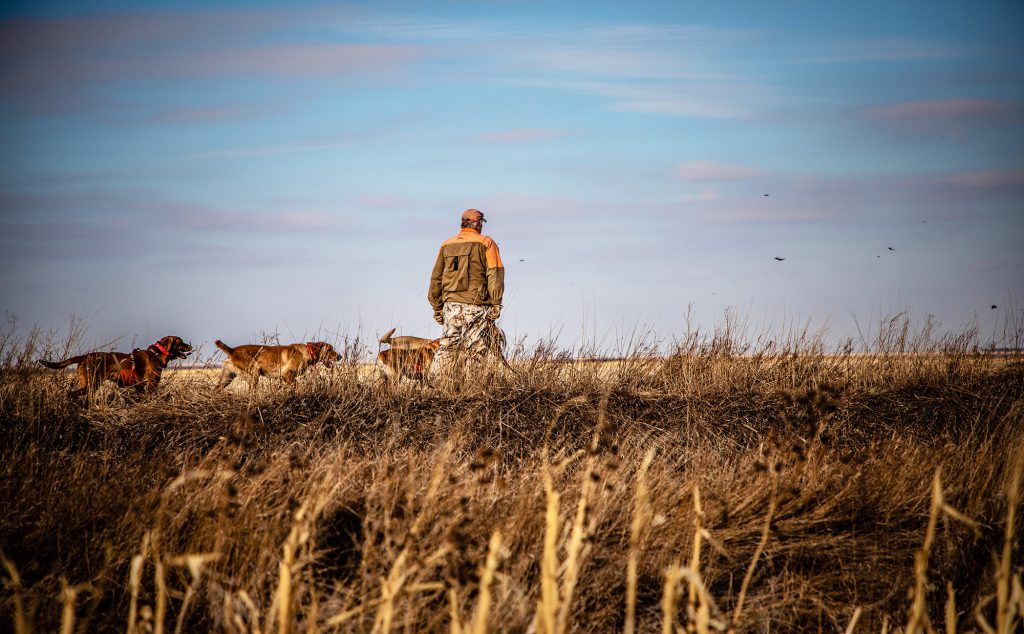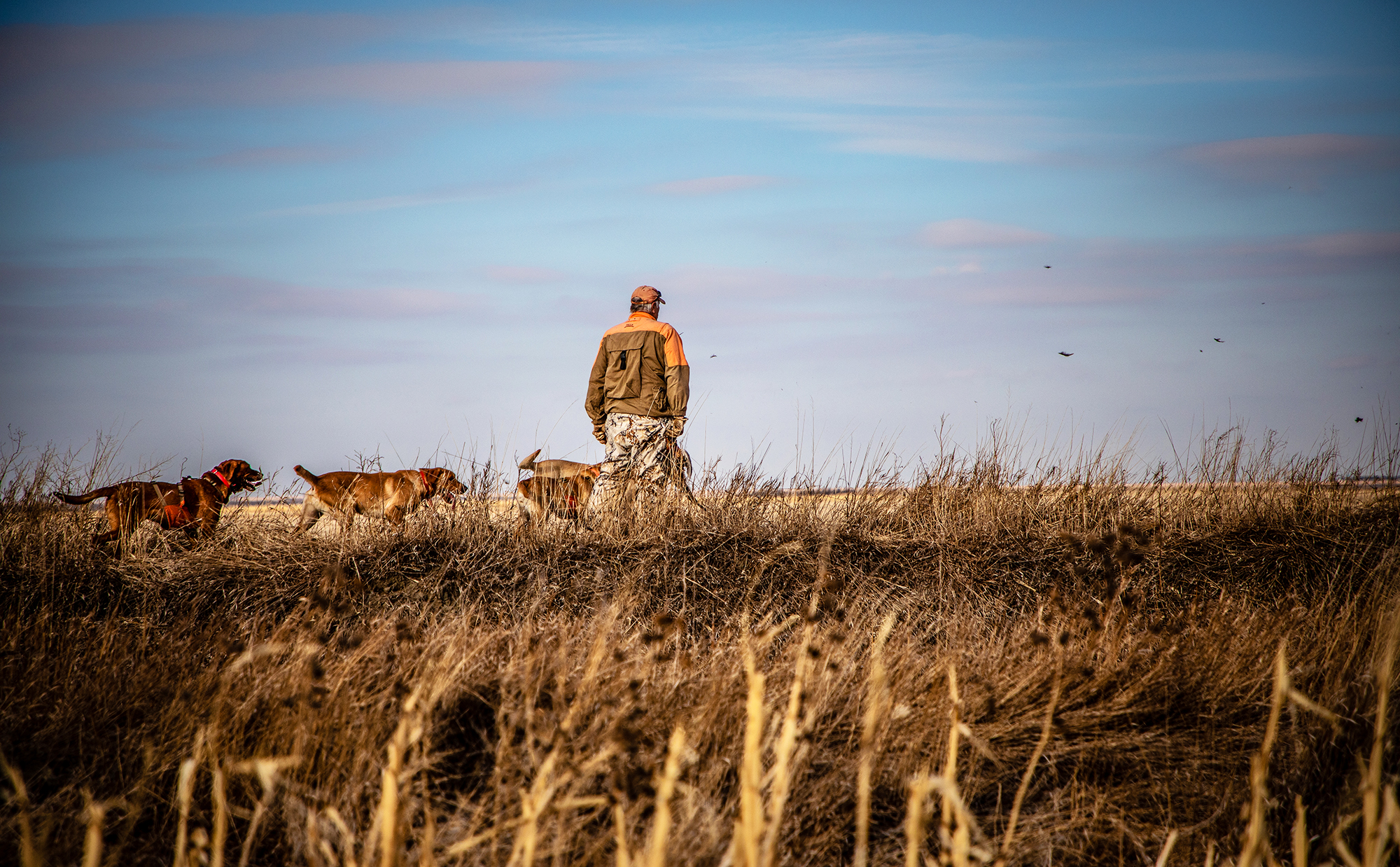 To oversimplify, you could shoot No. 5 or No. 6 lead shot at pheasants and other big birds and use No. 7 1/2 shot on everything smaller and do fine.
Since bismuth isn't quite as dense as lead, choose No. 4 or No. 5 shot for bigger birds and No. 6 or No. 7 shot for the rest. In steel, No. 2 or No. 3 shot works on pheasants, while No. 6 or No. 7 are good for smaller birds.
Payload and Velocity: The weight of the shot charge is measured in ounces and its velocity in feet per second. Both numbers are printed on each box of shells. Although "more" and "faster" sell, the faster and heavier the payload, the greater the recoil. Modest velocities in the 1,200-1,300 fps range are all you need with lead and bismuth, while 1,300-1,400 fps works best for steel.
If you take good shots under 30 yards, 7/8 to 1 ounce of shot suffices for almost any game bird, as long as you use the correct shot size for the quarry. However, you will kill a few more pheasants with 1 1/8 to 1 1/4 ounce loads.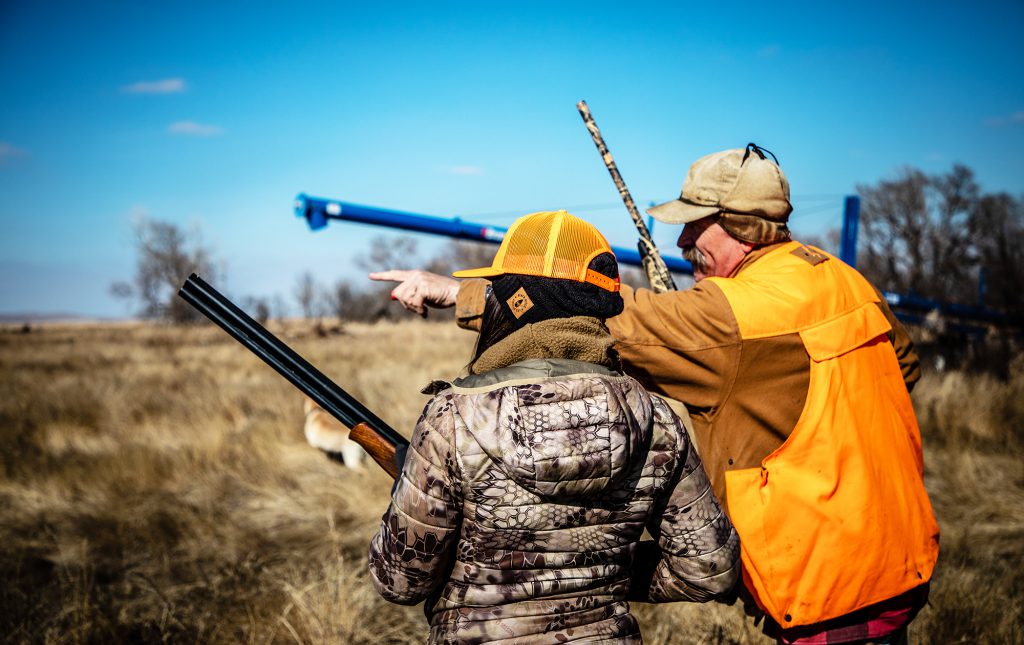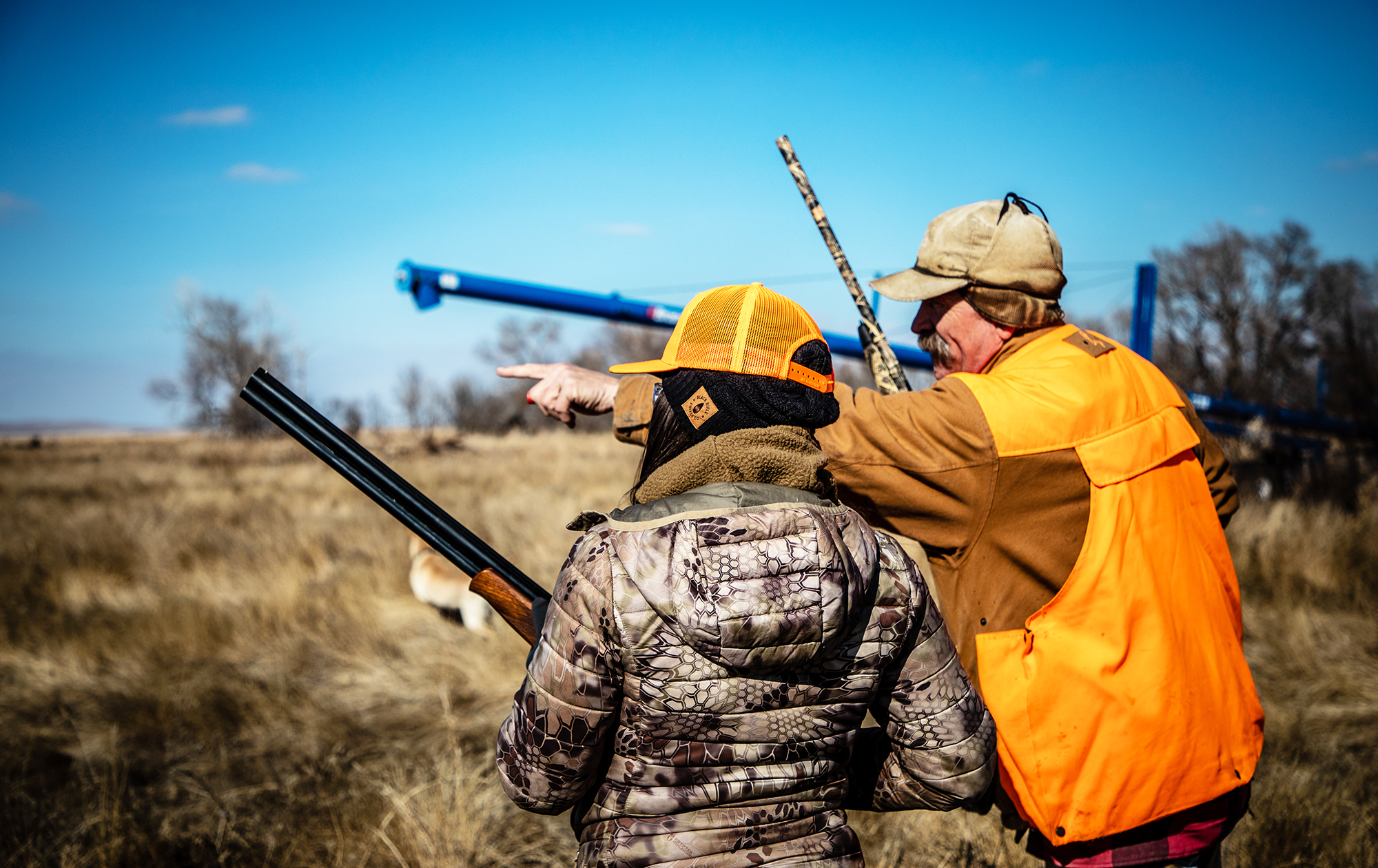 Learning to Shoot
No one is born knowing how to shoot a shotgun, and pointing a shotgun is nothing like aiming a rifle. Take a lesson. Many larger gun clubs have someone who can teach new shooters. You can also check the National Sporting Clays Association (NSCA) website for instructors in your area. The NSCA certifies level I, II, and III instructors. Anyone can take the class and become a Level I instructor — I've done it — and they might be good or not so good. But the Level II and III instructors know their stuff. You can also travel to one of the Orvis Wingshooting schools.
Keep in mind, shotgunning is a perishable skill. Commit to practicing what you learn, or watch your return on investment fade away by the next upland hunting season.
Starter Shotguns
This will be your first shotgun, but very likely not your last. Generally speaking, pumps cost the least, then semiautos, then break actions. If you're on a budget, getting a good pump is better than a cheap over-under.


With the great Remington 870 currently in hiatus, the Mossberg Model 500 takes sole possession of the "best entry-level upland gun" category. The guns have a smooth action, they're reliable, and they're inexpensive enough that you won't cry when you drop yours on a rock.


Light, handy, and reliable, the Franchi Affinity wins bonus points for coming in a standard version and a "Catalyst" model with a stock designed to fit women better. The 12-gauge Affinity is as light as some 20 gauges, while the 20-gauge Affinity is so light that it wouldn't be ideal for a first shotgun. Get the 12 and load it with lighter-kicking, sensible shells.


You can spend less on an over-under, and you can spend a lot more, but the Beretta Silver Pigeon I combines trim lines, lightweight, smooth handling, and bulletproof durability for a reasonable (by break-action standards) price. I have shot the dressier Silver Pigeon III for years. Get the 20 gauge with 28-inch barrels, and you may never need another upland gun.
Upland Boots and Vests
A pair of boots and a vest with a gamebag turn any outdoor clothing into an upland hunting outfit. The brush pants and shootings shirts are nice but not completely necessary. You will want an orange ball cap, too.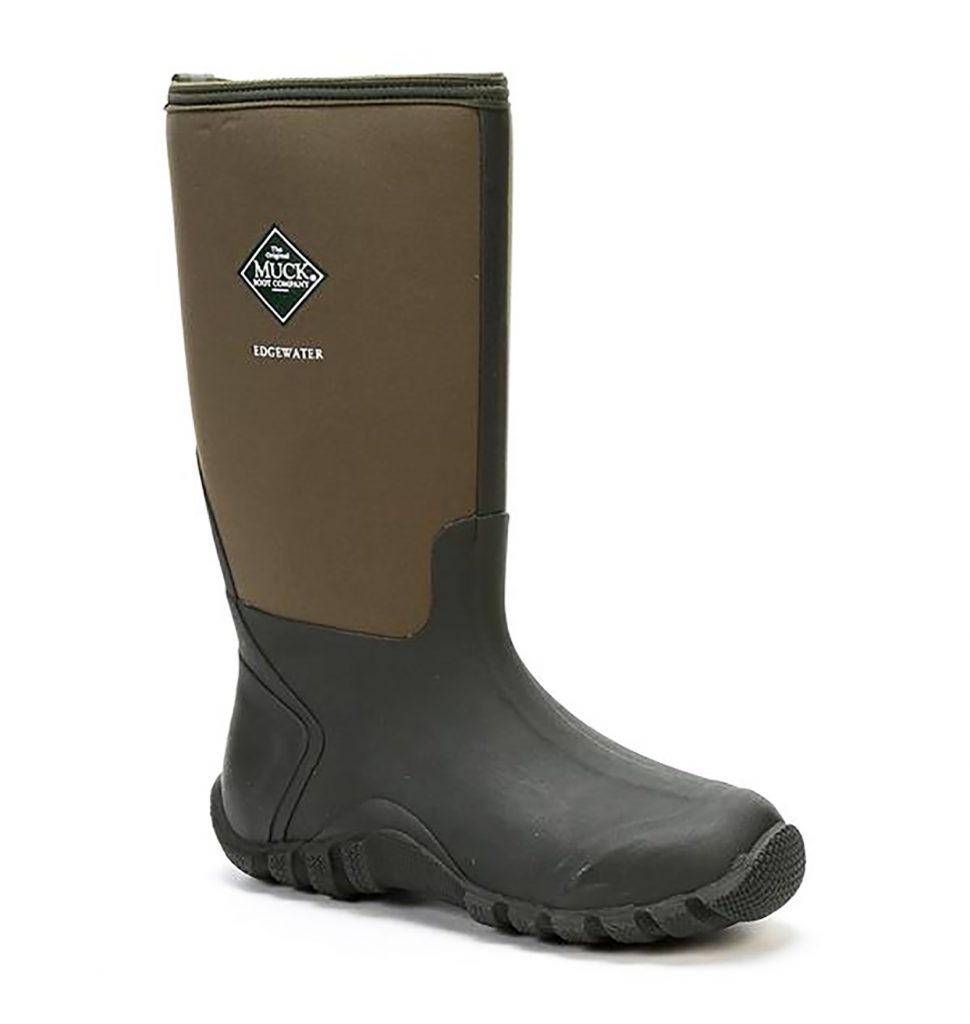 As a midwestern flatlander, I can get away with wearing rubber knee boots 99% of the time. I wore Muck Boots until I fell into a pair of $500 semi-custom leather-lined Le Chameau knee boots. (My job has its perks.) When they wear out, it's back to Muck Boots for me. What knee boots lack in ankle support they make up for in waterproofness and ease of care.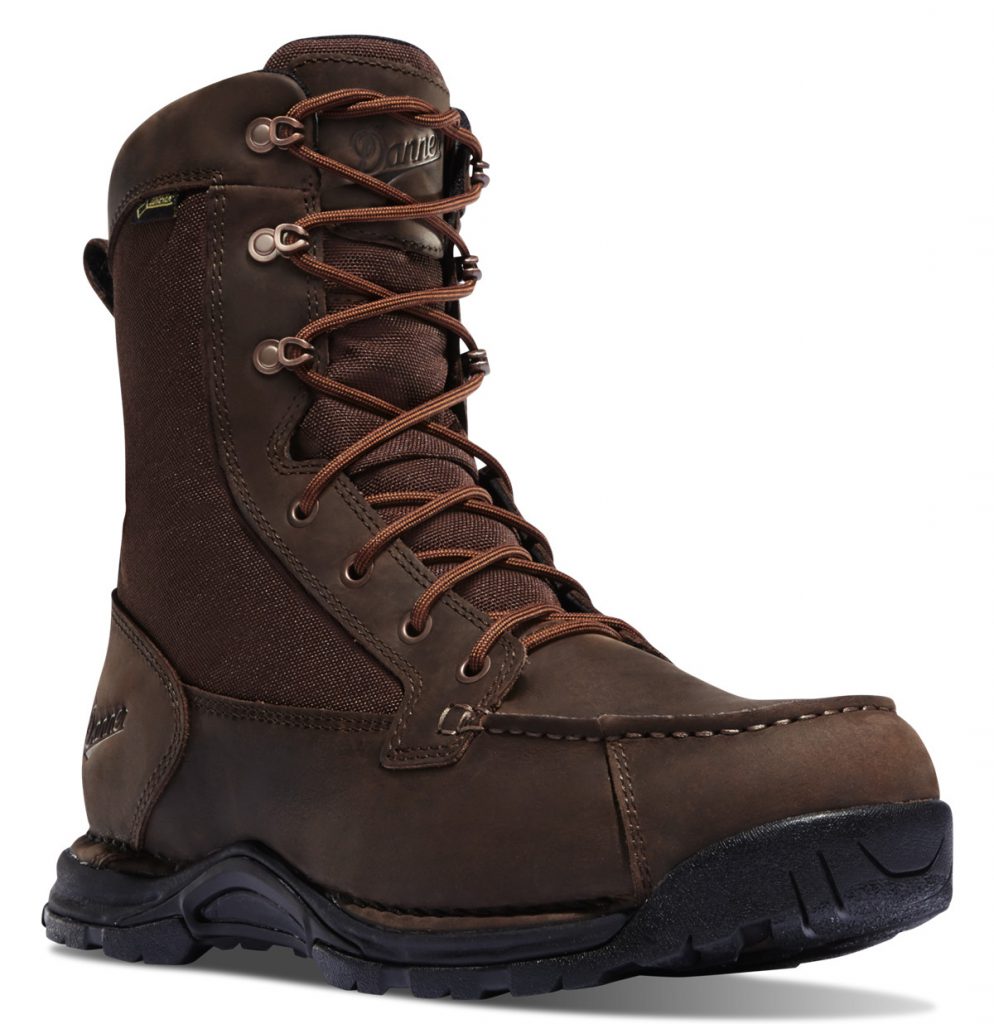 These uninsulated leather and Cordura Danner Sharptail boots are stout at 51 ounces per pair, but they will last for many seasons and carry you to where the birds are.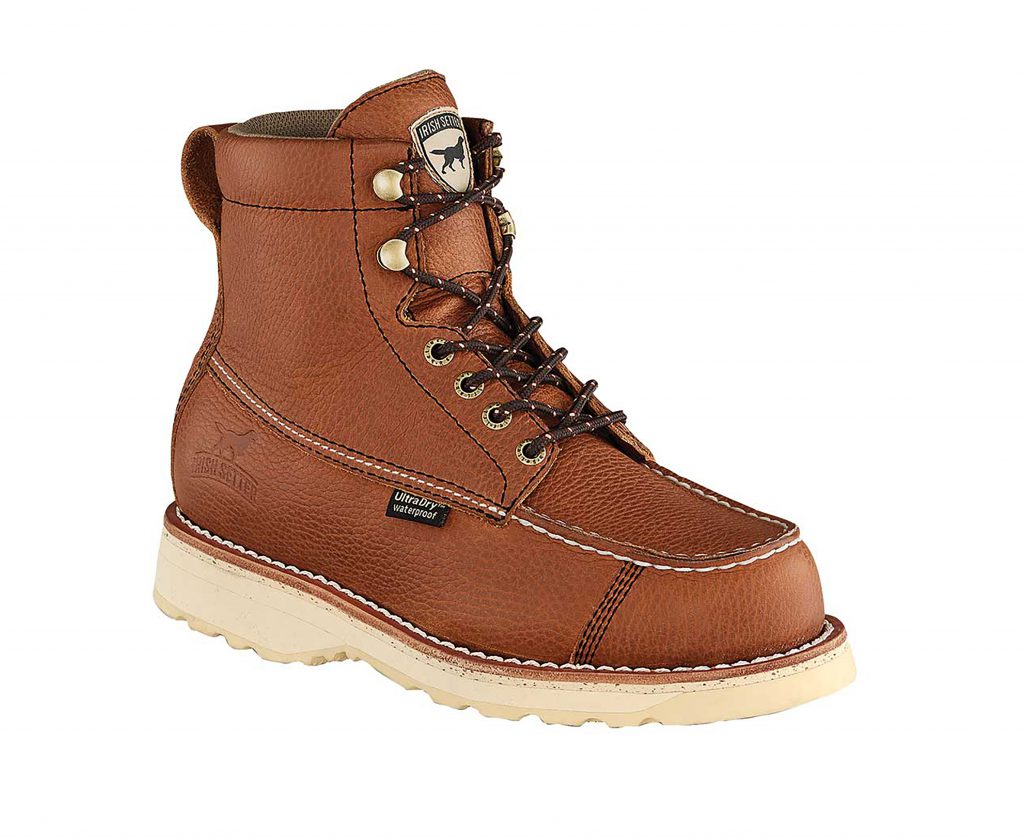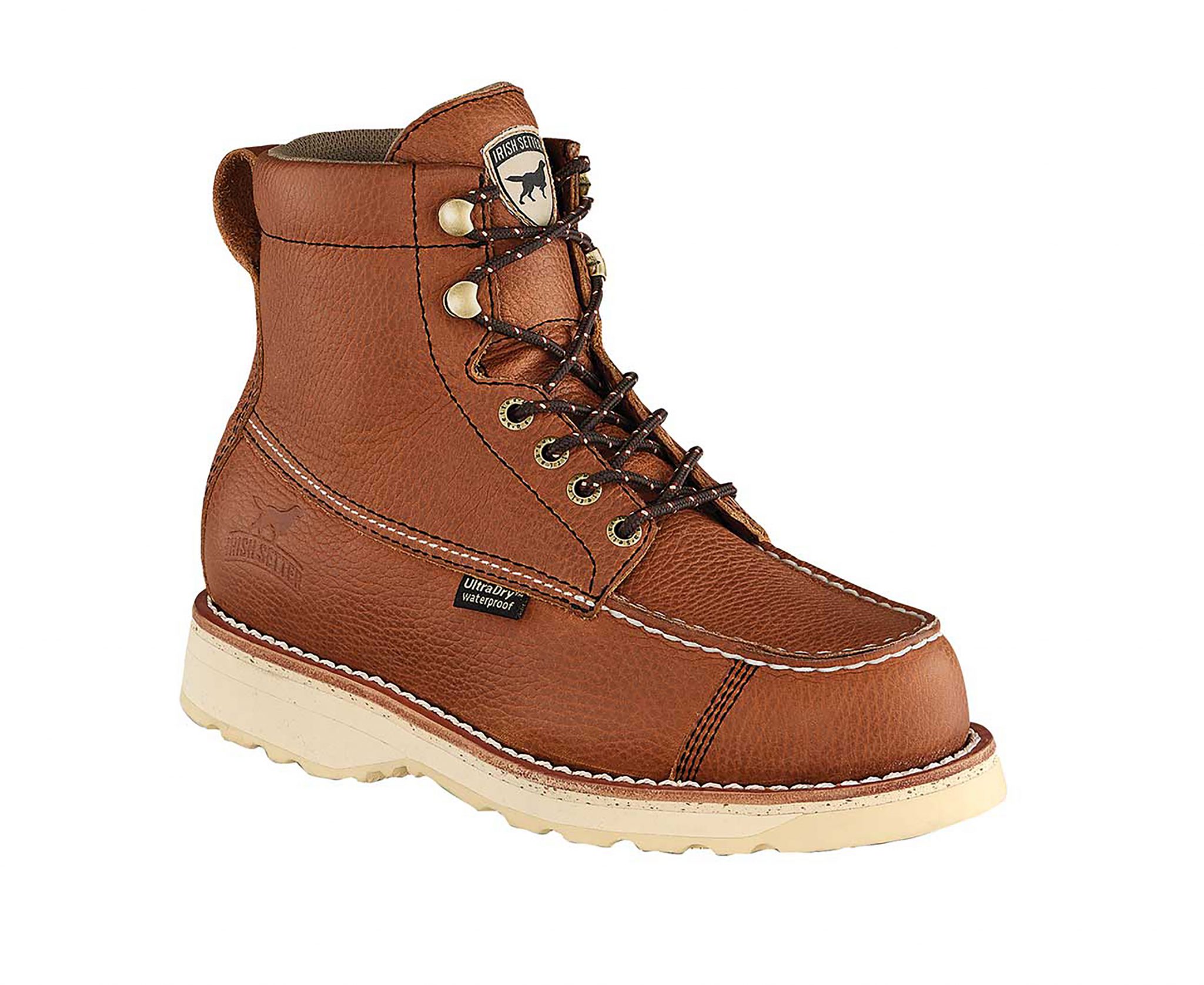 The Irish Setter people tell me there are more than 30 measurable differences between a man's foot and a woman's foot. Not only are these boots built on a women's last, but there also isn't a fleck of pink on them anywhere.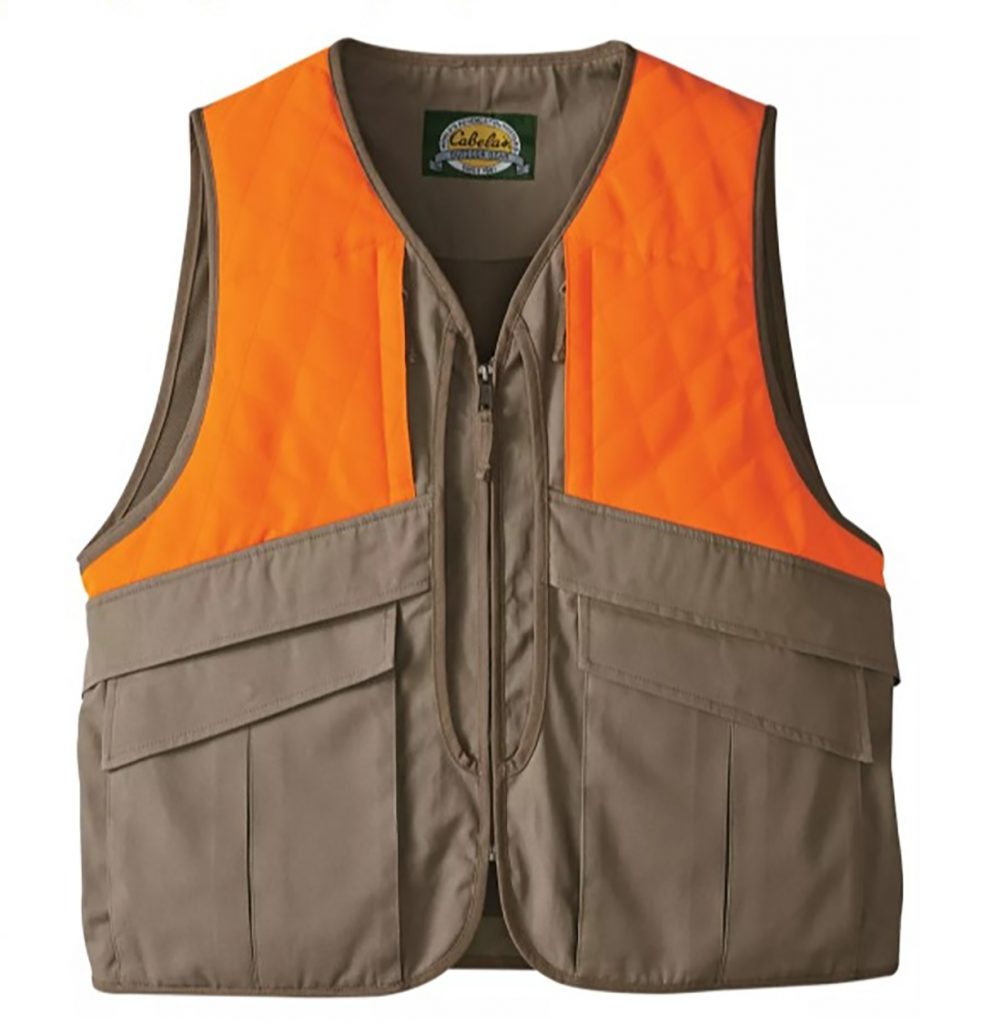 I've worn one of these inexpensive, old-school canvas vests for years. It's just enough without being too much and includes more than enough blaze orange for safety.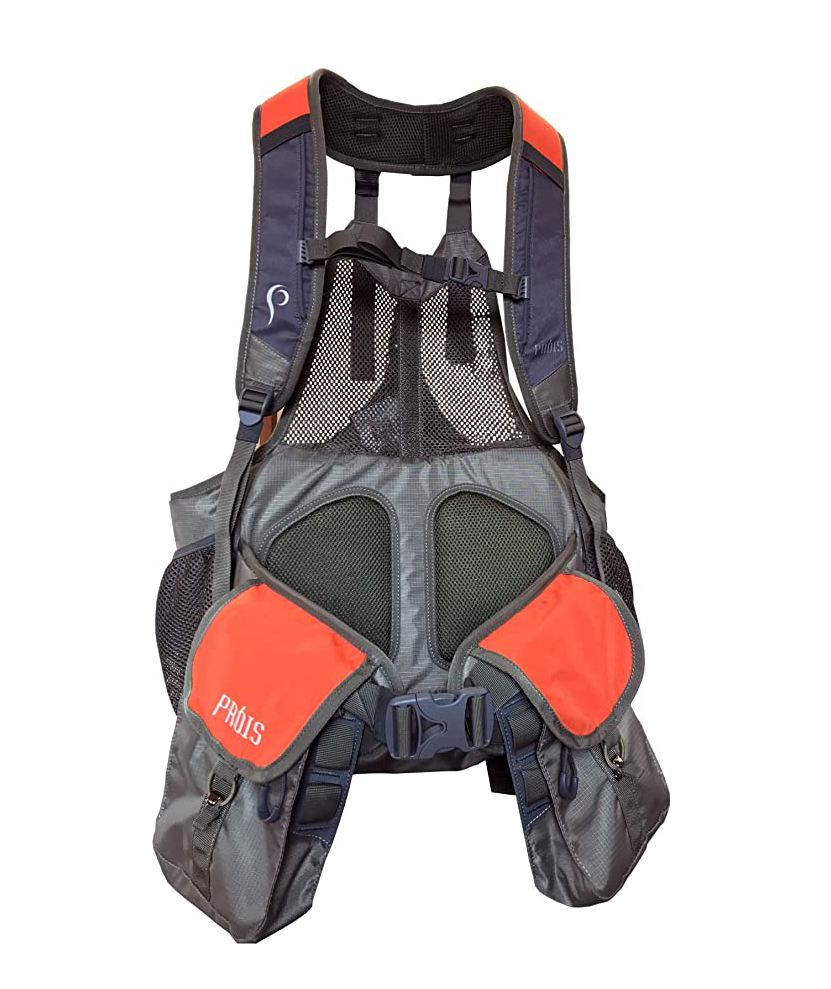 This is a technical pack/vest made by a company that understands women's upland hunting gear. The large bag has a waterproof liner for easy cleaning, which is a nice feature.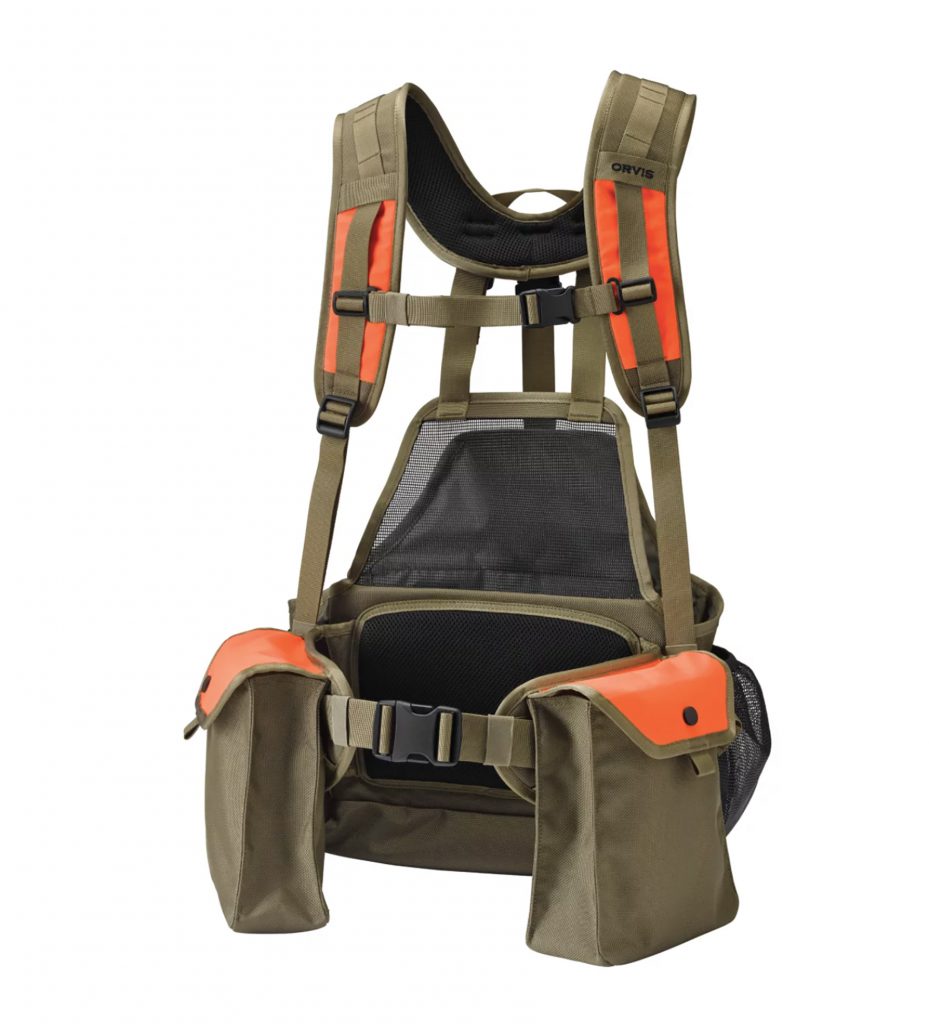 Strap vests are great in the heat and easy to wear over warm clothes, too. This one holds everything you need it to with several generously sized pouches.
Read Next: Elk Hunting Returns to Virginia for First Time Since the Mid-1800s