A recent study from Brigham Young University (BYU) put some science behind elk movement during hunting season on the Wasatch Front, validating the importance of Utah private land elk hunts. 
When the broadheads and bullets start flying, more than 30% of the Utah elk collared in the study moved off public land for private pastures.
Researchers captured 445 elk between January 2015 and March 2017 on the Wasatch Front in central Utah. Each individual elk was fitted with a global positioning system collar to determine if elk shifted distribution towards private land because of hunting pressure.
The GPS coordinates told researchers whether elk were on public or private land at any given time. They found that elk numbers on public land at the start of hunting season were high but dropped by more than 30% by the middle of rifle season.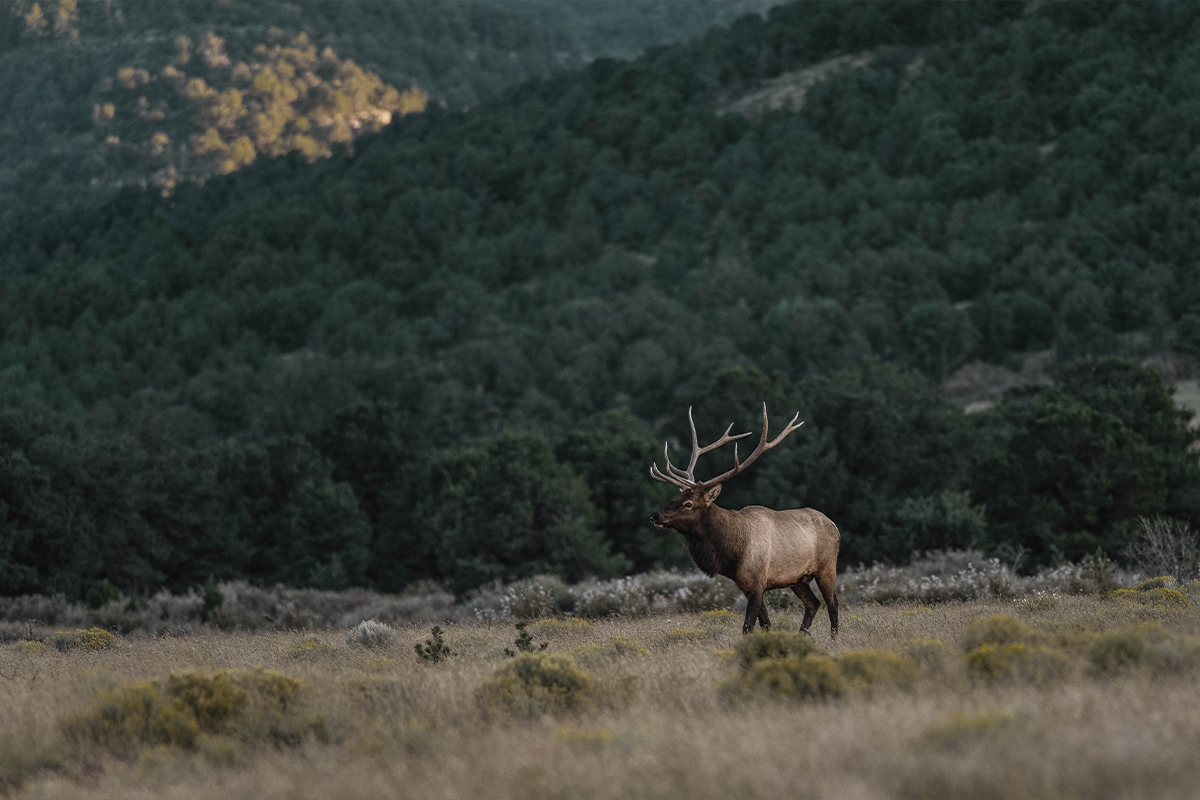 As expected, there was a shift back to public land at the end of the hunting season.
According to the study, private land-specific tags weren't an option in 2015 and the elk harvest that year reflected the shift in distribution.
Of the 12,857 public land hunters who hit the backcountry across Utah, only 3,833 elk were killed — a success rate of less than 30%.
Only 29% of the GPS collared elk being tracked were on public land during the hunt. In other words, 71% of the collared elk were hunkered down on safe, private land.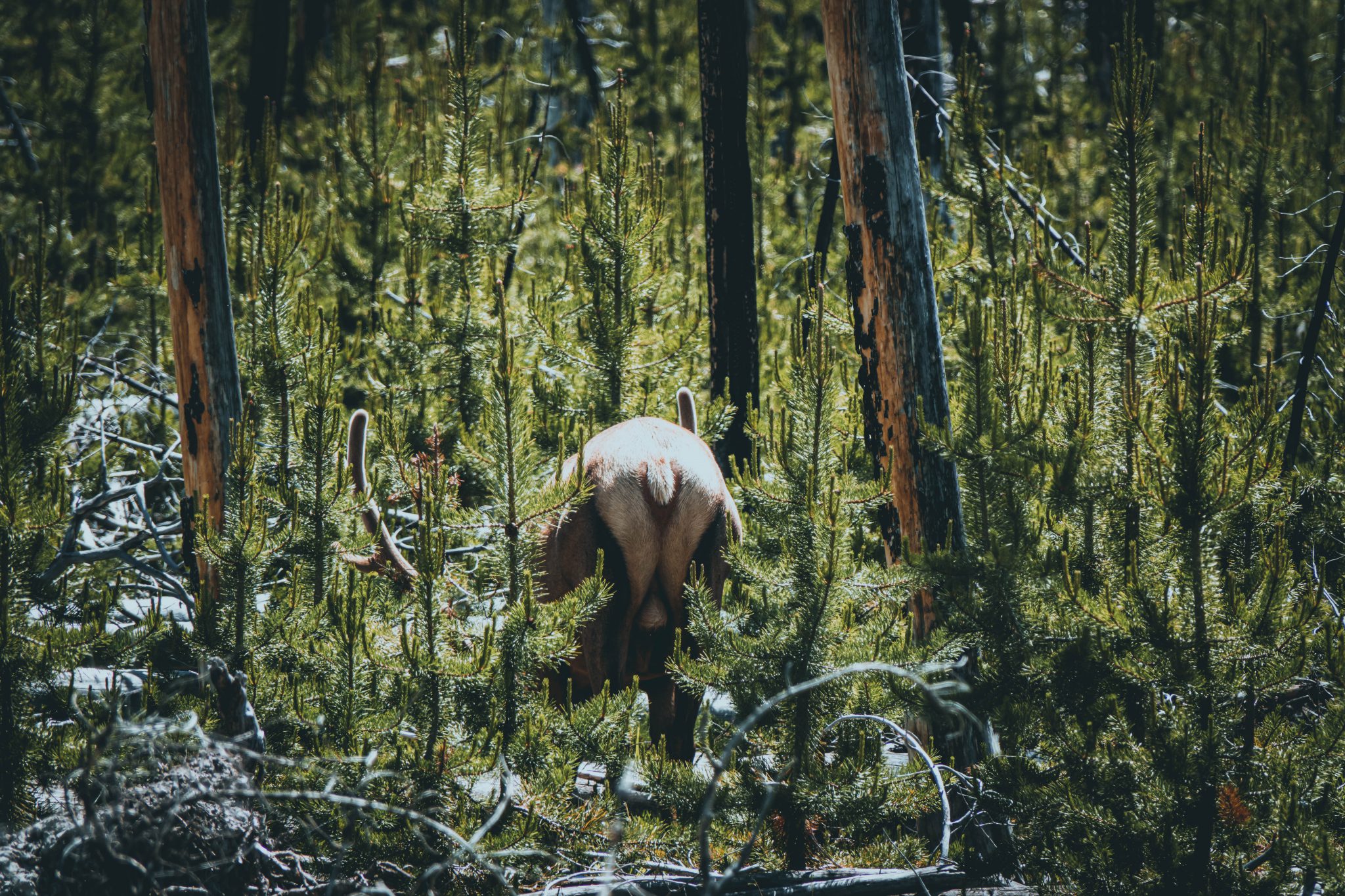 RELATED – The Time is Now: How to Apply and Draw Western Hunting Tags
For management strategies that rely on hunters killing animals to keep population numbers in check, this obvious shift in elk distribution and limited hunter access during the season is problematic. Meanwhile, some ranchers and farmers have dealt with an overabundance of elk on their ground, which are outstripping resources meant for their livestock.
Utah started offering private-land antlerless hunting permits in 2016 in part to address these concerns. According to the study, it worked. Elk distribution again shifted back toward public and off hunted private lands in relation to increased pressure.
A 12% increase in elk numbers on public land was recorded, with 41% of tracked elk (compared to 29% the year prior) moving off of private land — again, seemingly to purposely avoid hunters.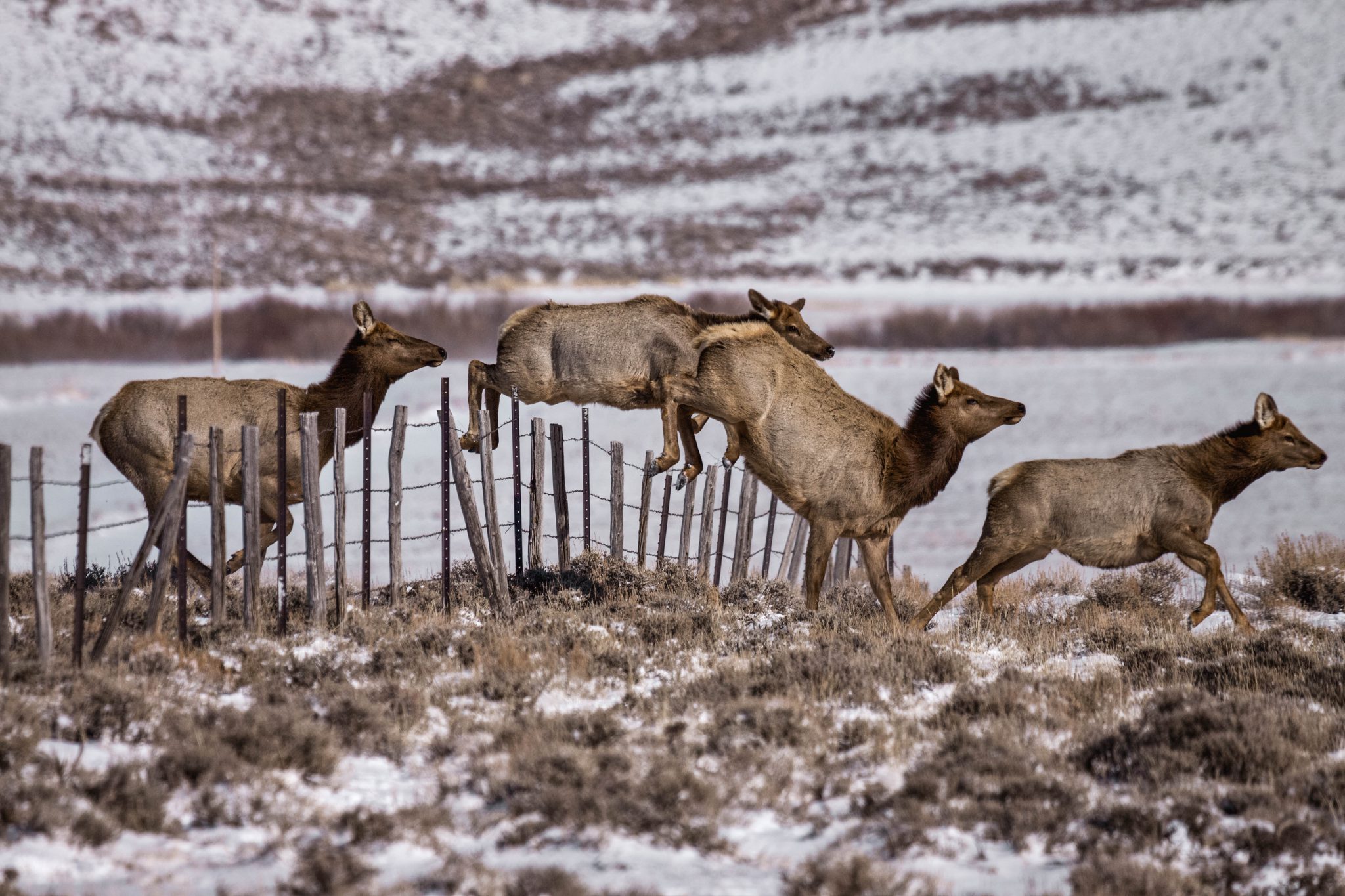 It also makes a compelling case for maintaining, if not increasing, hunting opportunities on private land for public land hunters, like Montana does with its Block Management program.
Under Montana's program, private landowners in the state partner with the Department of Fish, Wildlife, and Parks to allow free public hunting access, which is managed by the landowner. This helps landowners manage wildlife populations on their property and offers the public more access to hunting opportunities.
Currently, Utah issues OTC private-land, antlerless-only permits in select units in addition to public land antlerless-only tags. The goal of the private-land permits is to harvest cow elk and to apply strategic pressure on private lands that push elk back onto public lands.
But the private-land tags do not guarantee a hunter access to the property. Property owners can still deny permission, even if a permit has been purchased. In a number of cases, private landowners contract with outfitters to manage hunter access.
In the end, BYU researchers put numbers on what many Utah elk hunters already know — elk respond to hunting pressure in a big way. How this now data-driven insight will affect permits for Utah elk hunters on the Front remains to be seen.
---
READ NEXT – Utah Drops Proposed Elk Hunting Lottery, Will Issue OTC Tags in 2022