Winter tick numbers are exploding in the Green Mountain State, and Vermont moose are carrying the weight of the load — literally and figuratively.
This isn't just a nuisance thing. Winter ticks, aka moose ticks (Dermacentor albipictus), are a major killer of moose and deer across New England.
Moose populations in Wildlife Management Unit E, located in Vermont's Northeast Kingdom, are suffering from severe health issues due to being feasted upon by hoards of ticks. One study reported that some moose carried over 50,000 ticks each.
In an effort to reduce the concentration of winter ticks, state wildlife officials are looking to reduce the parasites' favorite host and food source: moose.
Recently, the Vermont Fish and Wildlife Department announced a proposal to increase the number of moose hunting permits in Unit E. Wildlife officials are confident that a decrease in the number of moose per square mile will remove enough hosts to break the winter tick cycle.
Hunters who receive the additional permits are expected to harvest approximately 60 moose total or about 5% of the estimated moose population in Unit E.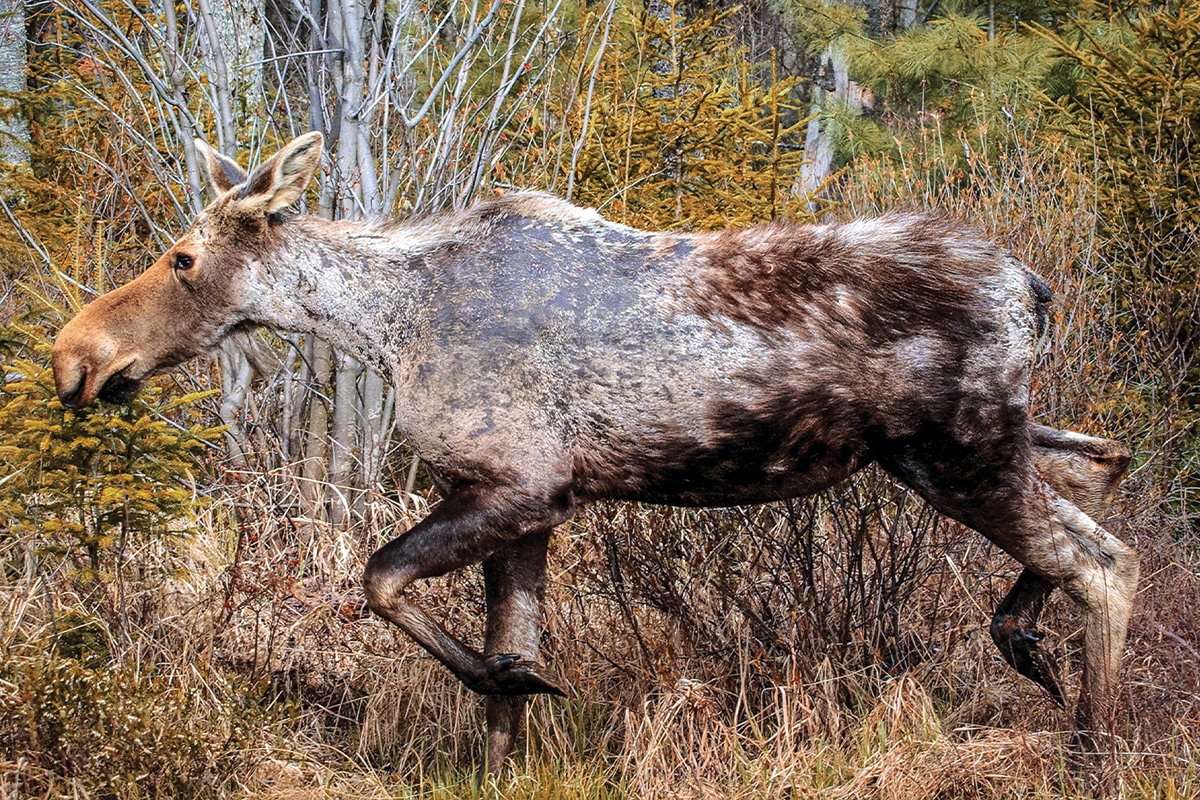 According to the wildlife department, the results of a three-year study of 126 moose in WMU E showed that chronic high winter tick loads caused the health of moose to be very poor.
While adult survival rates remained relatively good, the impacts of winter ticks caused birth rates to be very low. About half of the moose calves died each winter, primarily due to the outrageous tick numbers.
The department's presentation to the state fish and wildlife board reported studies in Vermont, New Hampshire, and Maine showed that winter ticks are currently the primary cause of moose mortality across their core range in New England.
The winter tick has a one-year life cycle and goes through four life stages during this period: egg, larva, nymph, and adult. They'll stay with one host for their entire year, feeding as needed during each stage transition, unlike deer or dog ticks that most people are familiar with.
Also, unlike deer and dog ticks, winter ticks don't carry Lyme disease, and they have almost no interest in humans.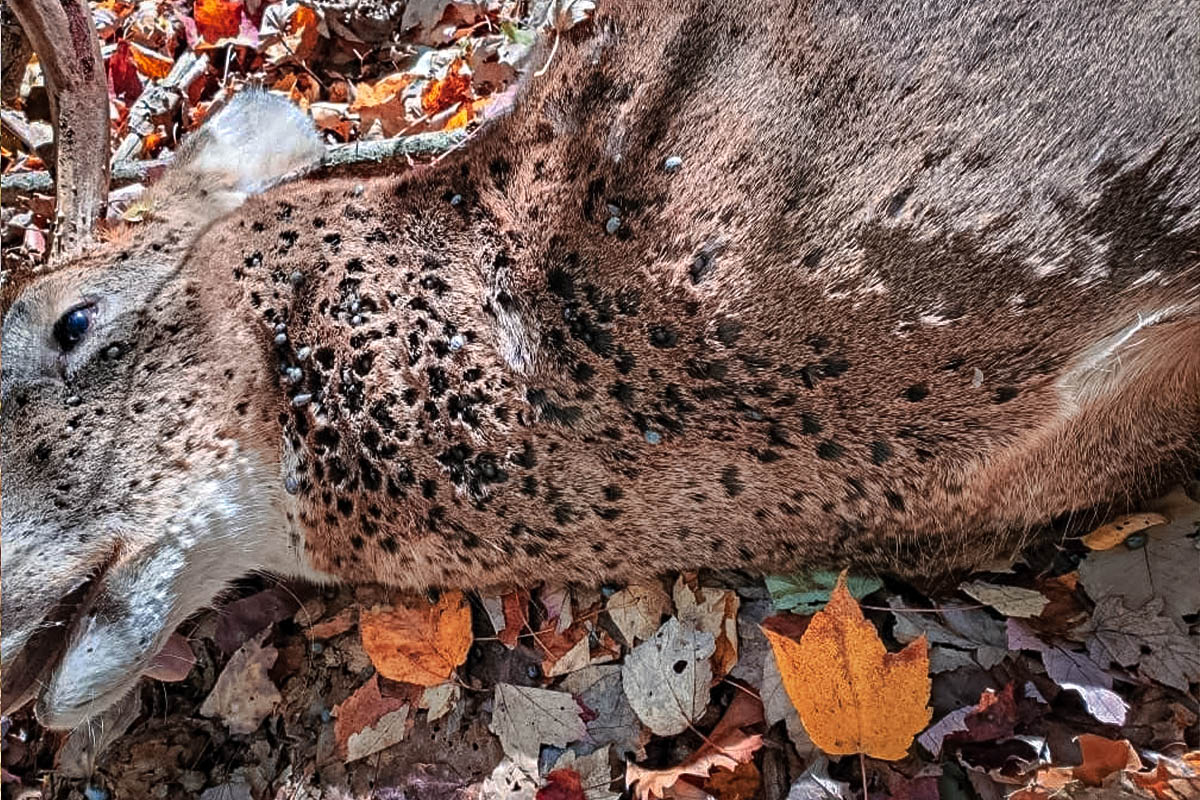 RELATED – Wildlife Scientists Lead the Charge in Montana's CWD 'Zombie Deer' Fight
---
For hunters who tag an animal infested with winter ticks and can get past their gag reflex, the meat is still suitable to eat, according to wildlife officials.
Contrary to popular belief, ticks do not necessarily die off because of the cold during the winter months. They can survive as long as they have moisture. Of course, conditions have been decidedly tick-favorable with warmer winters in recent years.
A single adult female lays 3,000 eggs in late summer or early fall. Each fall, a horde of winter tick larvae, barely the size of a pencil tip, crawl up shrubs and other vegetation in search of a host.
Lee Kantar, moose biologist with the Maine Department of Inland Fisheries and Wildlife, described the larvae's actions as "questing."
"They just stay on the shrub every day until they get on something," he said.
With an innate preference for an all-inclusive meal ticket, larvae can sense large mammals from nearly 22 yards away. Since northeastern Vermont has a moose density of more than one per square mile, they're the warm body of choice for winter ticks.
And when they land on a host, the young ticks bring along thousands of siblings via interlocking legs.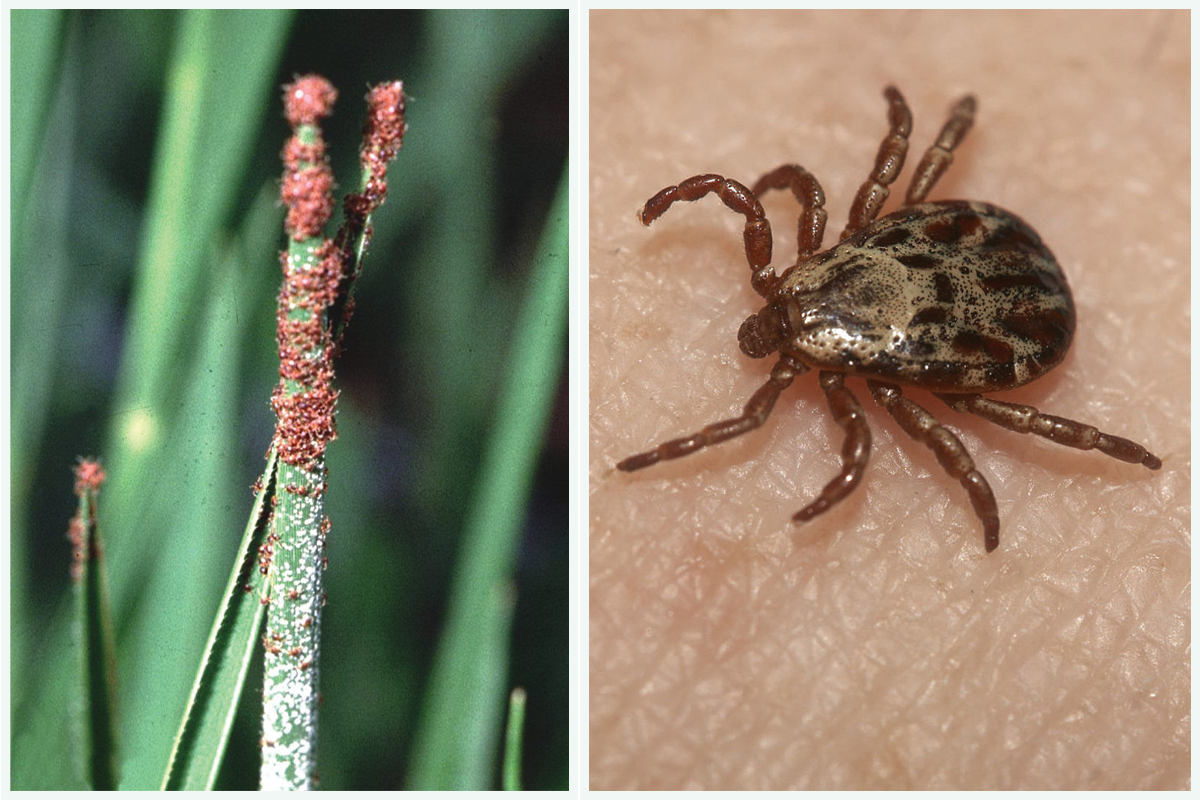 Once grown, they're 1/4-inch long with a pattern that's a combination of brown and creamy beige, varying by sex. Fully fed, they look like fat, wrinkly kernels of gross corn.
An adult moose carrying a large load of winter ticks is known as a "ghost moose" because such an animal tends to scratch all the hair from its body, giving it a death-on-four-legs look. Also, because it could die fairly soon.
According to the wildlife department, "without intervention to reduce the moose population, high tick loads will continue to impact the health of moose in this region for many years."
Wildlife officials consider the permit recommendation as a "conservative first step" in that intervention.
"Given the poor health of the moose population in that area and a clearly identified cause," the wildlife department reported, "it is important to take action to address this issue as quickly as possible."
---
READ NEXT – Wolves in Northern Minnesota Helping Moose, Eating Beaver