When the French colonized Vietnam, they brought their food with them. The baguette, pâté, crème caramel (or flan), and other culinary staples found their way into Vietnamese kitchens and melded into the already vibrant food culture. The Vietnamese people took these outside influences and made them their own — case in point, the banh mi sandwich.
"Banh mi" means "bread" in Vietnamese and refers to the crispy baguette used to hold a variety of meats, pickled and raw veggies, fresh herbs, and some kind of fat, such as mayonnaise. The banh mi is a tasty and refreshing meal similar to a submarine sandwich, and it can be made cheaply and easily. It's the perfect workday lunch, particularly popular in South Vietnam, and has become a beloved sandwich worldwide.
Like many Southeast Asian dishes, banh mi is a choose-your-own-adventure meal. It can be made with different proteins, veggie toppings, herbs, sauces, etc., depending on what you like and have available. Wild turkey is a great choice of protein for a banh mi, as the tender white meat absorbs tasty marinades well and complements the freshness and crispness of the other ingredients.
Here's a quick and easy way to make these awesome Vietnamese sandwiches. While we love this combination for our banh mi, feel free to substitute just about anything and everything your taste buds desire.
This recipe yields 1 to 2 sandwiches.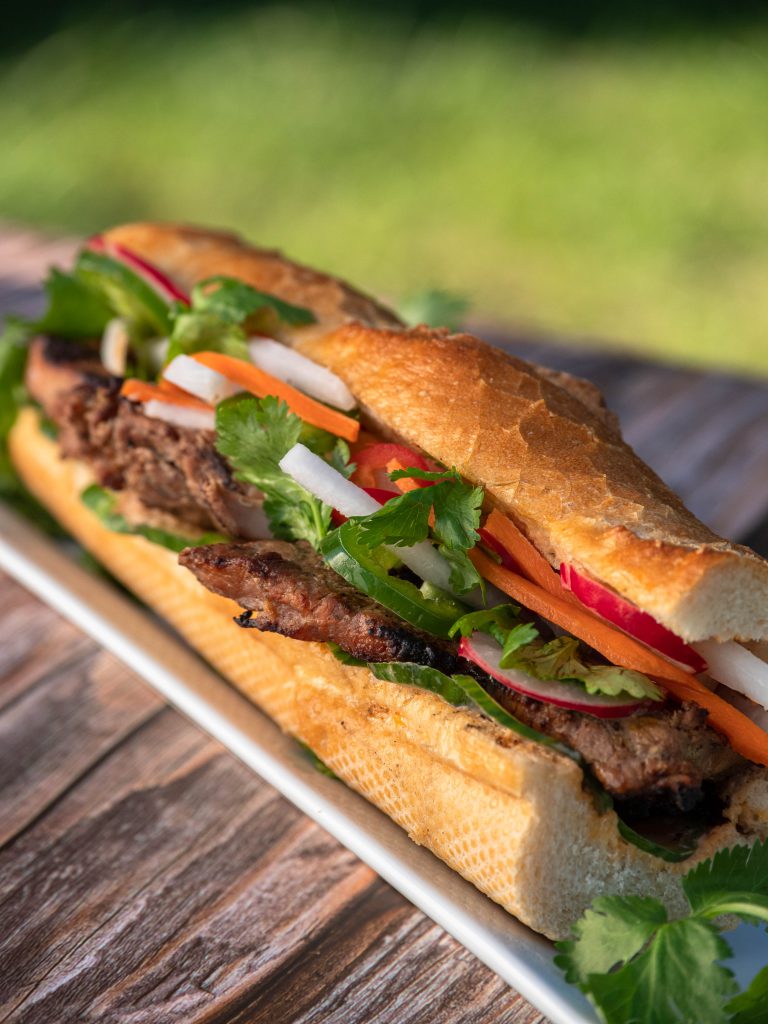 Ingredients
Breast and marinade
8-ounce turkey breast
2 tablespoons soy sauce
2 tablespoons rice wine vinegar
2 tablespoons fish sauce
2 tablespoons brown or palm sugar
1 tablespoon olive oil
1 tablespoon chopped garlic
1 tablespoon kosher salt
1 teaspoon black pepper
1 teaspoon garlic powder
1 teaspoon onion powder
1 teaspoon red chile flakes
1 thumb ginger, peeled and grated
Juice of 1 lime
Quick pickle brine
1/4 cup white sugar
1/4 cup kosher salt
1/2 cup rice wine vinegar
1/2 cup water
Toppings and bread
1 baguette
1 carrot
1 daikon radish
1 red radish
1 cucumber
1 handful cilantro, parsley, or other fresh herbs
1 jalapeno or other chile pepper
2 tablespoons mayonnaise
1 tablespoon Sriracha sauce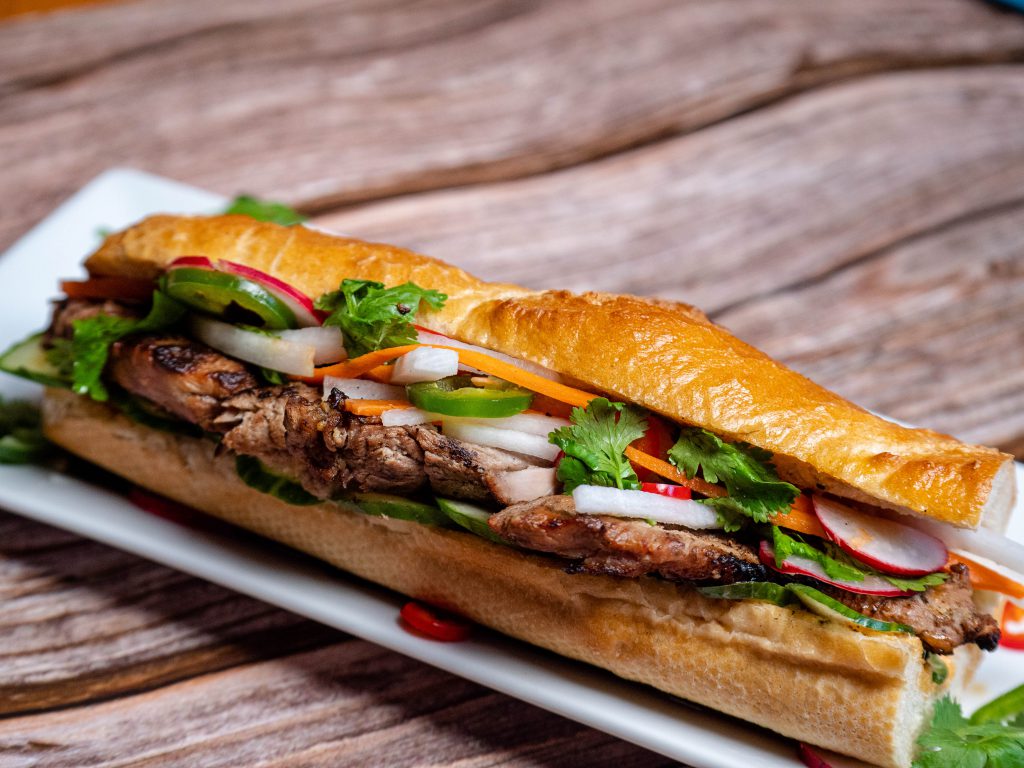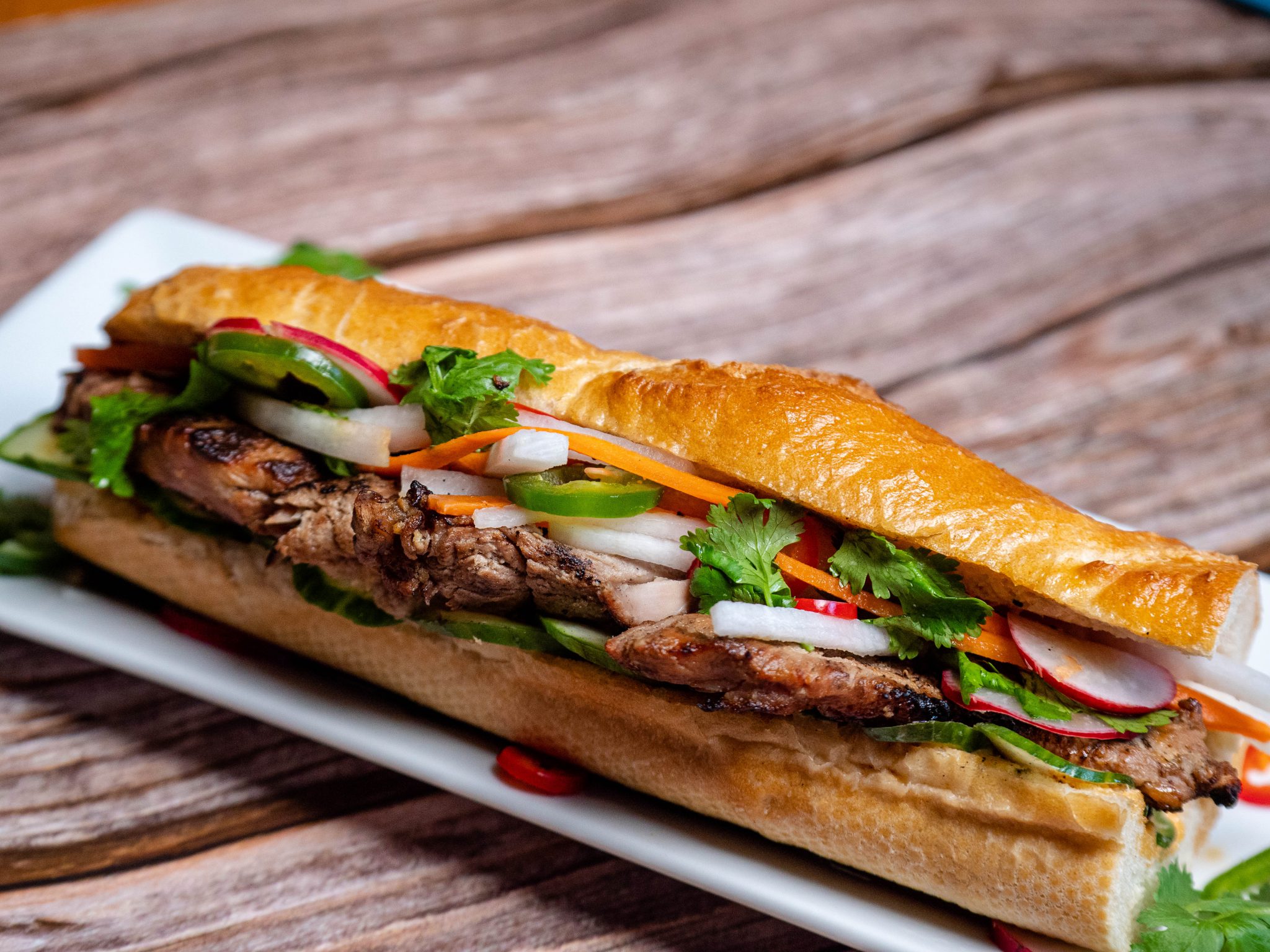 Directions
Cut the breast into rectangular strips, then gently flatten and tenderize the pieces.
Assemble the marinade, then place the breast pieces in it overnight.
Dissolve and mix the brine ingredients in warm water, then cool.
Peel and cut the carrot and daikon radish into matchsticks, then place them in the cool brine for a few hours or overnight.
Thinly slice the cucumber, red radish, and chile pepper, and set them aside. Mix the mayonnaise and Sriracha sauce.
Sear the breast on the grill or a hot pan on all sides until it's cooked through. Be careful not to overcook it.
Slightly toast the bread and assemble the sandwich: a spread of the Sriracha mayo, followed by the thin-sliced cucumbers, red radish, and chile pepper, then the meat, then the pickled veggies, and finally topped with a generous handful of fresh herbs such as cilantro, parsley, basil, etc.
The wild turkey banh mi might be the perfect way to celebrate a punched tag this spring. The sandwich practically makes itself, and if you've got a baguette, you probably have the rest of the ingredients in your fridge. The marinated turkey breast is mild, tangy, and sweet — so good, you might eat it all before it even makes it to the bread. Between the tasty meat, fresh baguette, and crunchy, pickled veggies, the wild turkey banh mi provides a filling and refreshing meal that should satisfy even the pickiest eaters in camp.
Read Next: Superfoods: How To Make Bone Broth