I'm beyond angry. I'm pissed off, standing with two US Forest Service employees while my good friend and hunting partner Anthony Noriega, almost a mile away and 1,000 feet higher than us, inspects the ruins of a man-made fire high in the Idaho backcountry.
"I can definitely see smoke, but I don't see a fire," Tony tells us over the walkie-talkies. "Wait, the wind just blew. Oh yeah — I can see a few flames flickering. It's on the ridge to the northeast of the West Fork, just above the tree line, but below the scree fields."
It's unclear how large the fire might be, but it could potentially destroy a drainage we've learned and loved the last decade. The two Forest Service workers lean over their topographical map on the hood of a truck and begin tracing lines with their fingers to pinpoint the landmark Tony zeroed in on.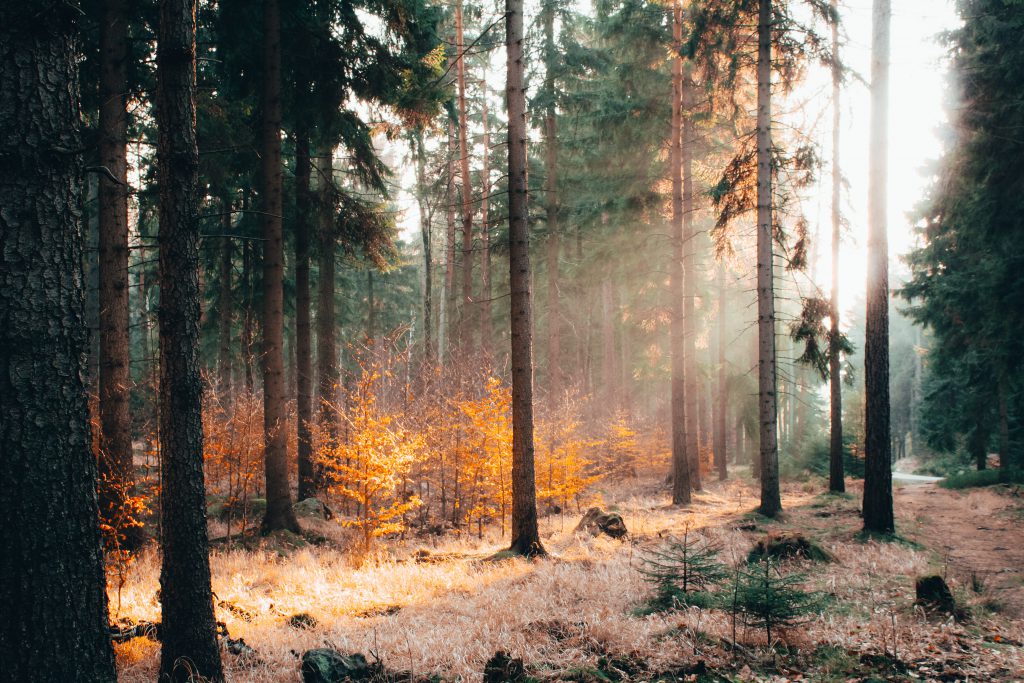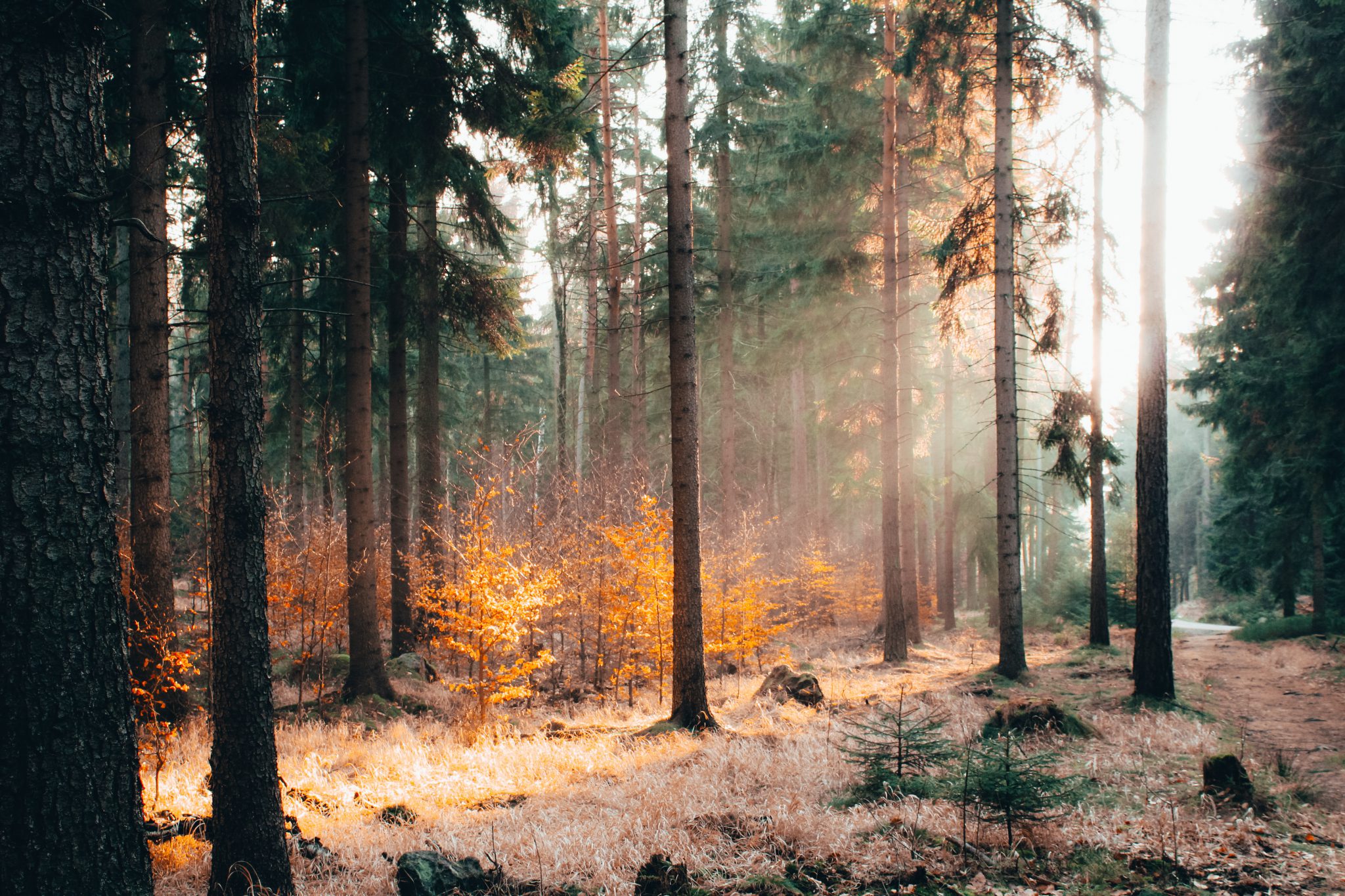 "Motherfucker!" one of the men says. "Another ridge to the north and it would be in Challis National Forest and their problem, not ours." There's bureaucracy at play, it seems, over who gets to fight what fire and when. Even worse, the fire season is technically over in Idaho, so crews are thin. "It might be a few days before we can get anyone over here," he says.
Wildfires are nothing new, though their recent frequency and intensity is raising alarm bells across the West. Some start from lightning strikes; others like this one we stumbled upon during elk season are man-caused. Washington, Oregon, and California dominated the news and attention of the USFS through this 2020 summer fire season. Factor in other effects of climate change and carelessness, and the evening news is rife with reports of destructive hurricanes, warm water temps, and receding glaciers. The world is literally stewing in its own juices.
What does this all mean to fish, wildlife, and wild places?
Hot (River) Water
In Y2K, I shared a rental home with two buddies in Lolo, Montana. Some of the largest wildfires in the state's history raged less than 100 miles to our south. It was the backdrop for the now famous photograph of two elk pausing in the Bitterroot River and looking back over their shoulders at all the destruction. Late that summer, we choked on smoke every day and rarely saw the sun, unless it found its way through the haze on a particularly windy day. I was a fly-fishing guide at the time, and I remember pushing through some especially rough days before river closures when ashes fell from the sky and landed on my raft. Visible flames licked my trailer tires while I was trying to deliver clients back to their McMansions. My true fear, however, was the health and future of my favorite freestone rivers.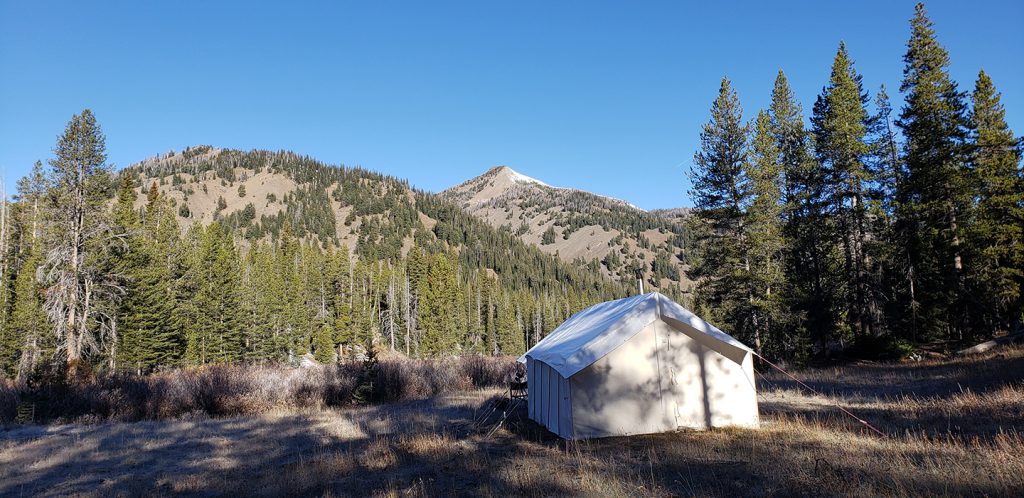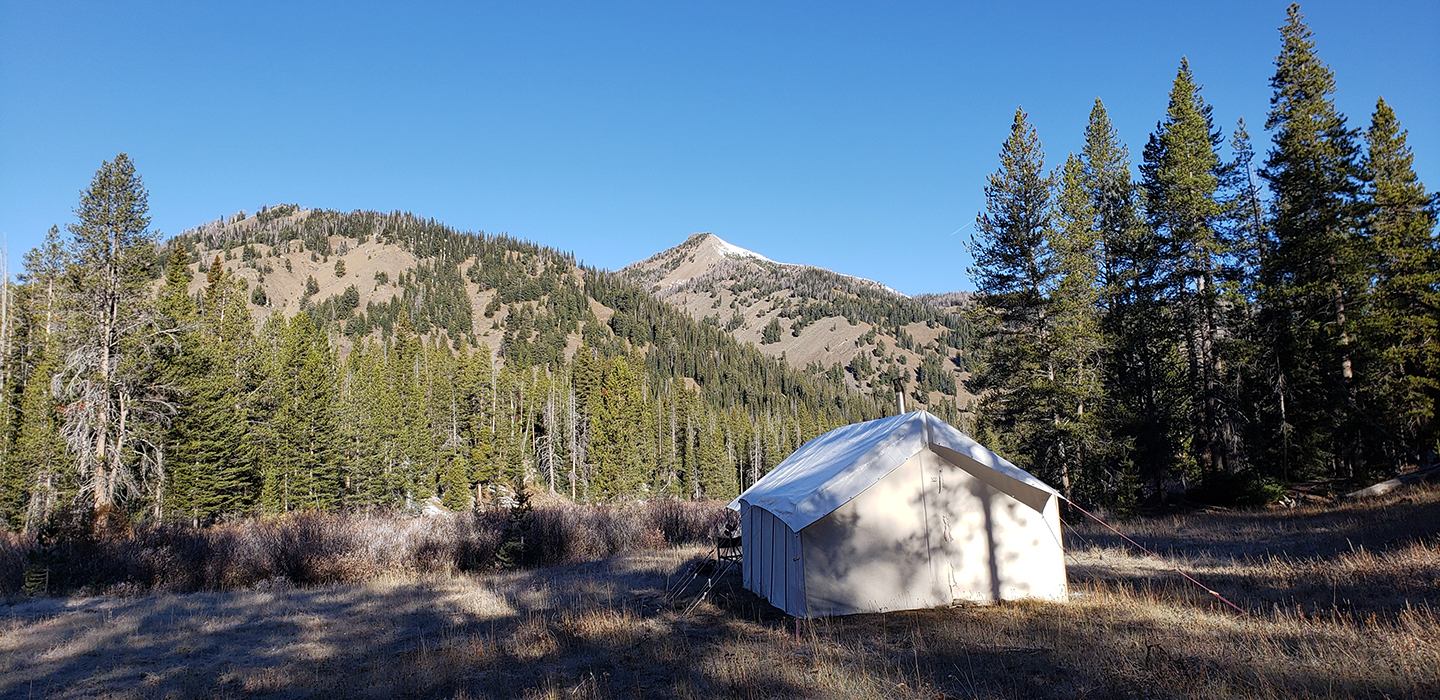 My fears were natural, but not well-founded. Joe Kozfkay is an Idaho Fish and Game (IDFG) regional fisheries manager with firsthand experience on fire and its effects on rivers and fish. In 2013, lightning sparked the Pony-Elk complex in the southwest portion of the state, and engulfed the South Fork of the Boise River, one of the West's marquee trout fisheries.
"Rivers are incredibly resilient," Kozfkay told me recently. "When it comes to fisheries, the pros and cons of wildfire are just as complex and depend on what burned, the type of fishery, whether a tailwater or a freestone, and the makeup of the river."
When the Pony-Elk flames settled, Kozfkay said it looked like a bomb had detonated in the river's canyon, and biologists addressed wildlife issues in all directions, but how the river would fare would remain unknown for some time.
"We had to send out officers into the burned area to euthanize deer, elk, and bear. There were some that were in a condition to medically treat, but quite a few had to be put down. That happens on many of these high-speed, intense, low-elevation fires where they're thriving off cheatgrass and sagebrush," Kozfkay said.
The South Fork of the Boise River is a tailwater system supported by the bottom flow releases from Anderson Ranch Dam. Boulders, stones, and cobble make up the majority of the streambed, and there isn't a lot of sediment, which is good for trout. The question was whether ash and loose soil would change that.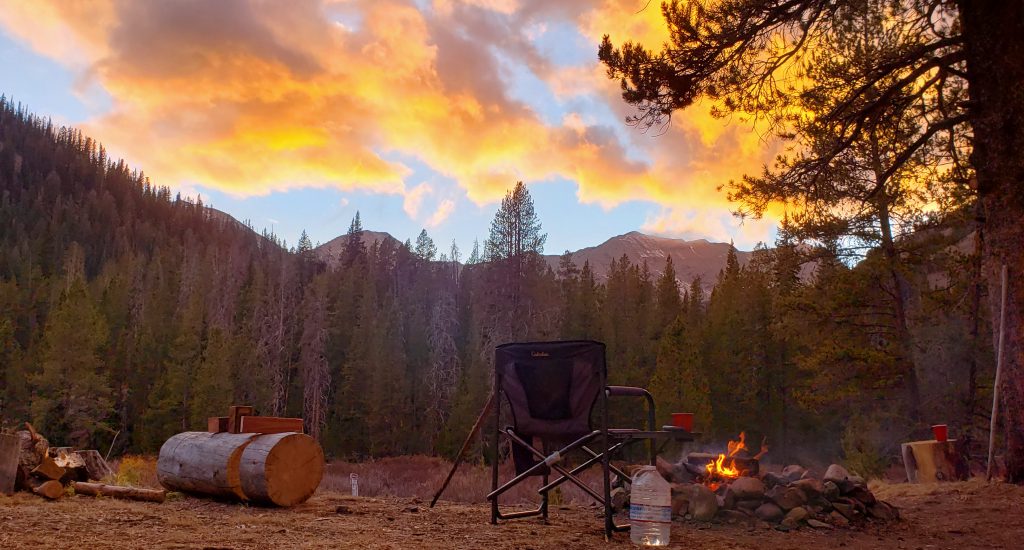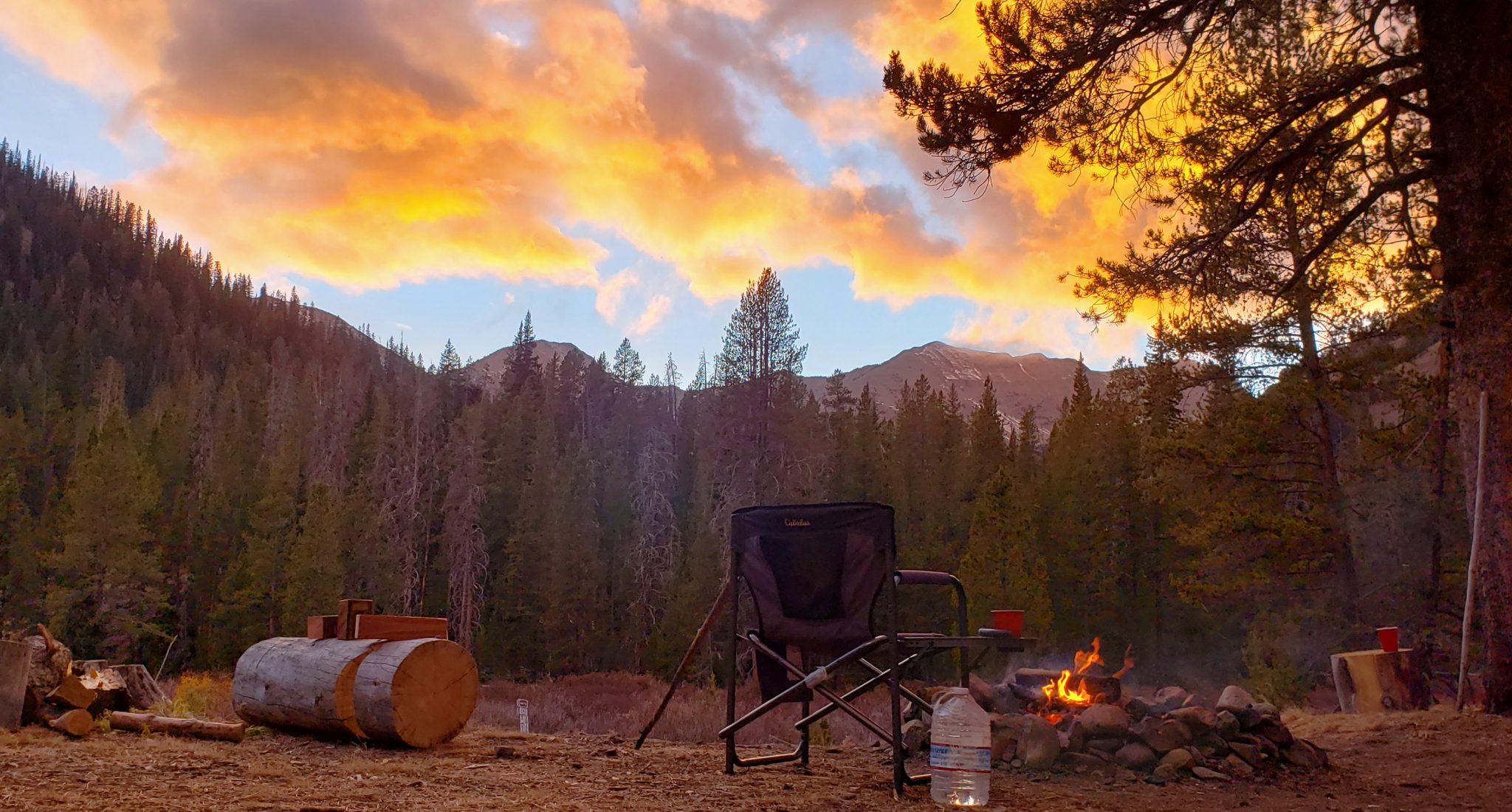 "When we went out, we did find evidence of immediate fish kills," Kozfkay said. "Ash can be toxic at certain concentrations. It suffocates fish. Sediment loads can also affect a fish's mucus layer. They can get infections and die. But it was very difficult if not impossible for us to estimate the age-class and population percentage of fish that died, but we felt it was fairly low."
A few months after the fire, when the rest of Idaho benefited from a moist spring, the rain and melting snow overran the South Fork's tributaries and transported untold amounts of debris into the creek mouths.
"Some of the sediment deltas at tributary mouths were significant enough to almost temporarily stop the flow of the river. But it's a short-term problem. We worked with the water managers and figured out a way to flush the sediment," Kozfkay said. "Small, young trout like crevices and holes for winter cover. But when there's a sediment dump, those places fill in, and the cottonwood and aspens on the margin of the stream were mostly burned and gone. We didn't see a huge impact on adult numbers, but there was a short-term impact on that age-zero class of fish in the fall following the fire because of all the disturbances to habitat afterward."
In other words, hatchlings and fry took it the hardest.
Because the South Fork is essentially a man-made fishery, the idea was to mimic a natural flash flood. So, in late summer 2015, there was a flushing pulse of water released from the dam to clear as much sediment as possible.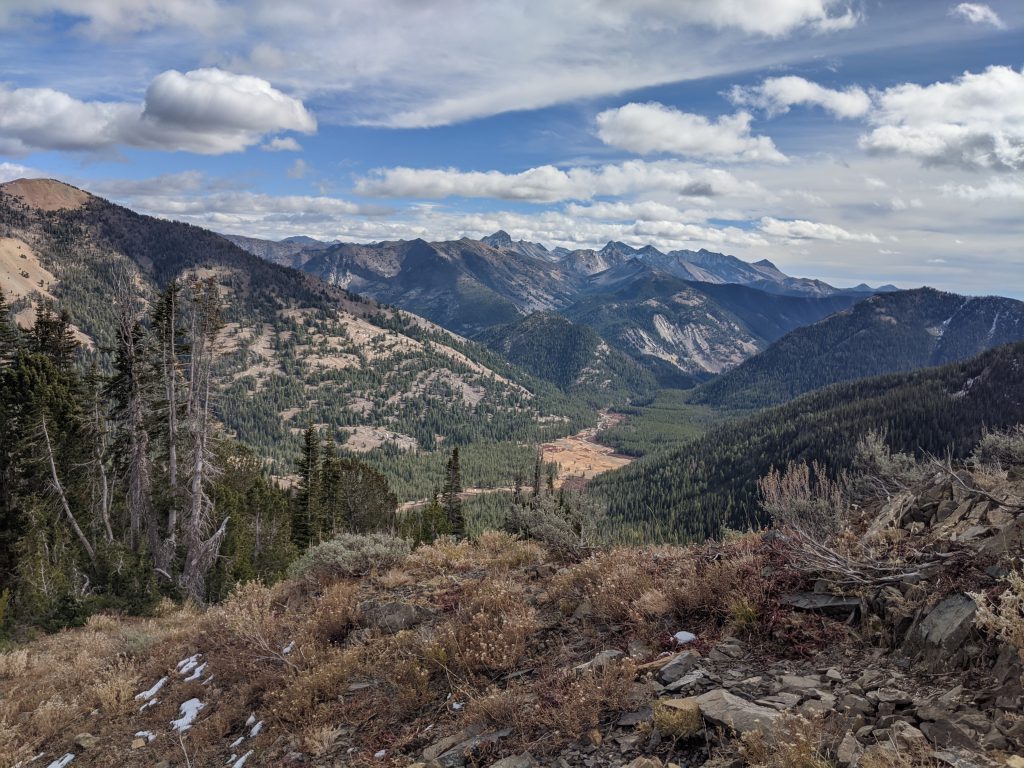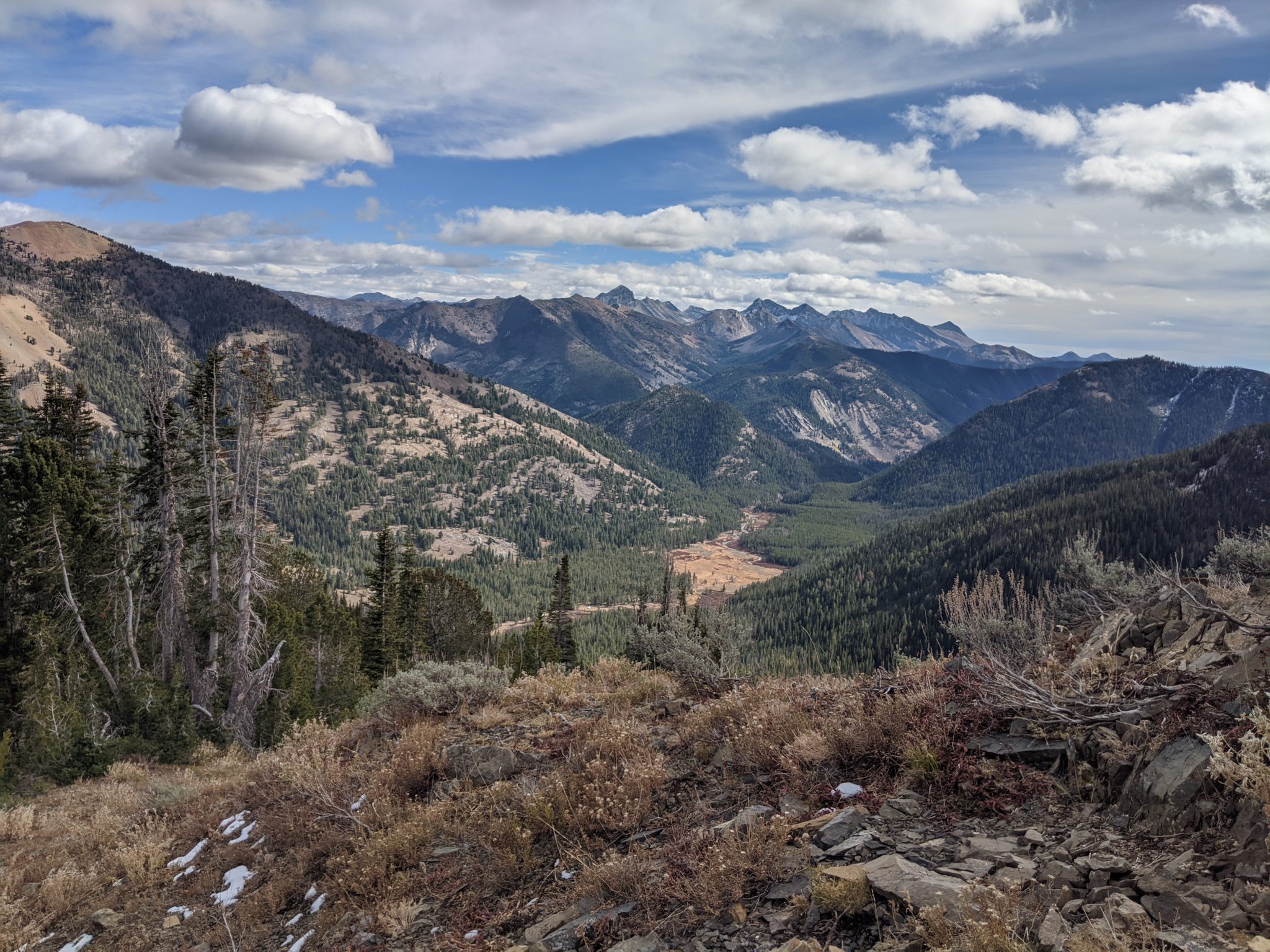 "The flush helped. The habitat looked better and I think it helped the habitat for subsequent spawning seasons of rainbows," Kozfkay said. "Since then, we've had some moist years that helped clear out more. Now we're seeing the river rework its way through it all, and that's been really cool to see."
Two years after the fire, recruitment was great — so the good message was that the river proved resilient, as did the fish. The fire plus smart management by the state of Idaho added up to a long-term win for trout and fishermen. Not only did the reproduction rate make up for the lost age-class of fish, but it produced double what biologists see in most spawning seasons. Today, there are more and healthier trout.
"What concerns us is the possibility of fires in basins that aren't connected to larger systems or populations like Bonneville cutthroat or desert redband. A big fire and a major fish kill could cost a loss of a major population in a tributary that won't come back naturally, and we'd have to address it with some sort of translocation," Kozfky said.
In other words, fragile populations in systems that can't be flushed so aggressively might not respond to fire in the same positive way.
"I think the thing to remember is most rivers in the West evolved with fire. A lot of the native species like in the Selway, Lochsa, and Clearwater benefited because it brought some sediment, nutrients, and large, woody debris. It's a natural component and the fish are resilient."
The Big Burn
The fire of 1910, aka the Devil's Broom Fire or the Big Burn, remains one of the most sweeping and severe wildfires in US history. It originated after strong winds coerced several smaller fires together in late August of 1910 in Idaho's Panhandle near the town of Wallace.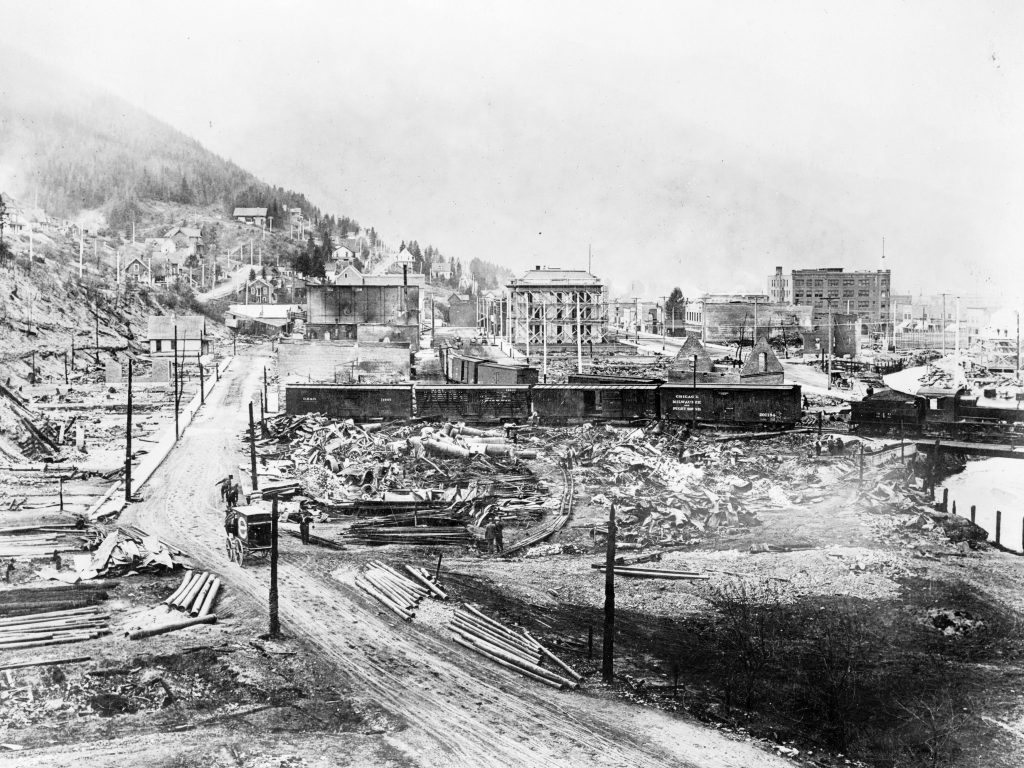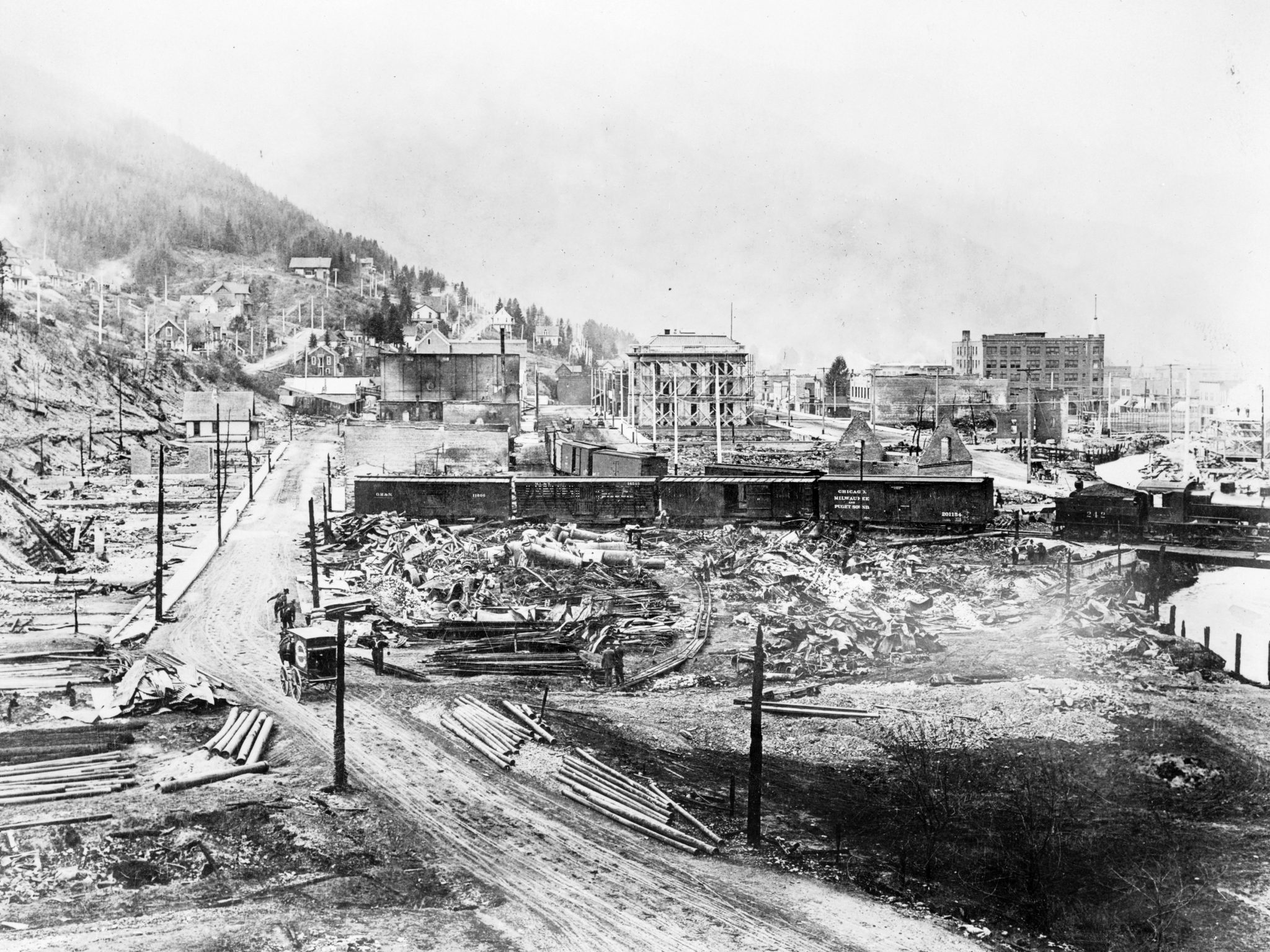 There are dozens of stories of heroism and bravery from this landscape-altering event. The fire destroyed several towns, including Wallace, killed 87 people, and toasted over 3 million acres. It's credited with helping shape the US Forest Service and modern firefighting efforts. Since the Big Burn, towns have been rebuilt, forests regrown, and the nearby St. Joe River has become the poster child for what a wild cutthroat trout fishery should be.
"We don't have a lot of data, but after the Big Burn, mule deer numbers seemed to go up consistently in that country, for decades. Then they started coming down, and whitetail numbers went up," IDFG deer and elk program coordinator Rick Ward said. "What happened with the fire was the habitat basically converted from closed stand forest to become more open and suitable for mule deer. As the forest regrew or matured, mule deer numbers started going down and whitetail numbers started going up."
That is, the ebb and flow of wildlife populations matched the changing landscape.
Historically, fire decided the look and feel of Idaho's landscape. Throughout the West, Native Americans would use fire to stimulate forage that would attract deer and elk.
"How fires affect wildlife depends on the animal species you're talking about. It depends on a fire's magnitude, intensity, and size. The habitat and vegetation type that it's burning and the time of year that it's burning," Ward said. "But in most cases, when we watch fire burning through elk and deer habitat, that habitat will not be reusable for elk and deer for at least a couple of years. It makes for great woodpecker habitat, but deer and elk aren't going to use it until the area recovers with a new flush of vegetation."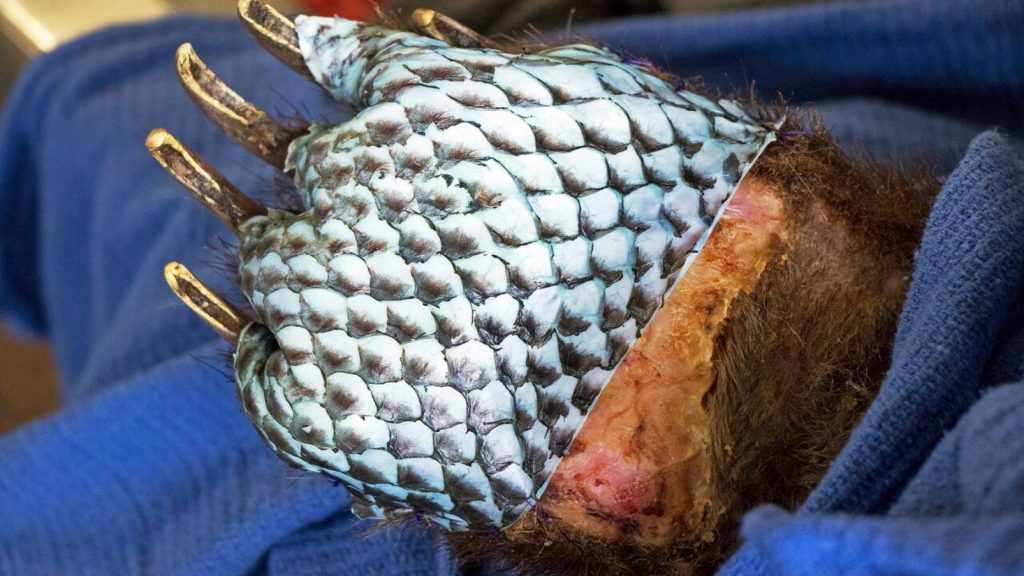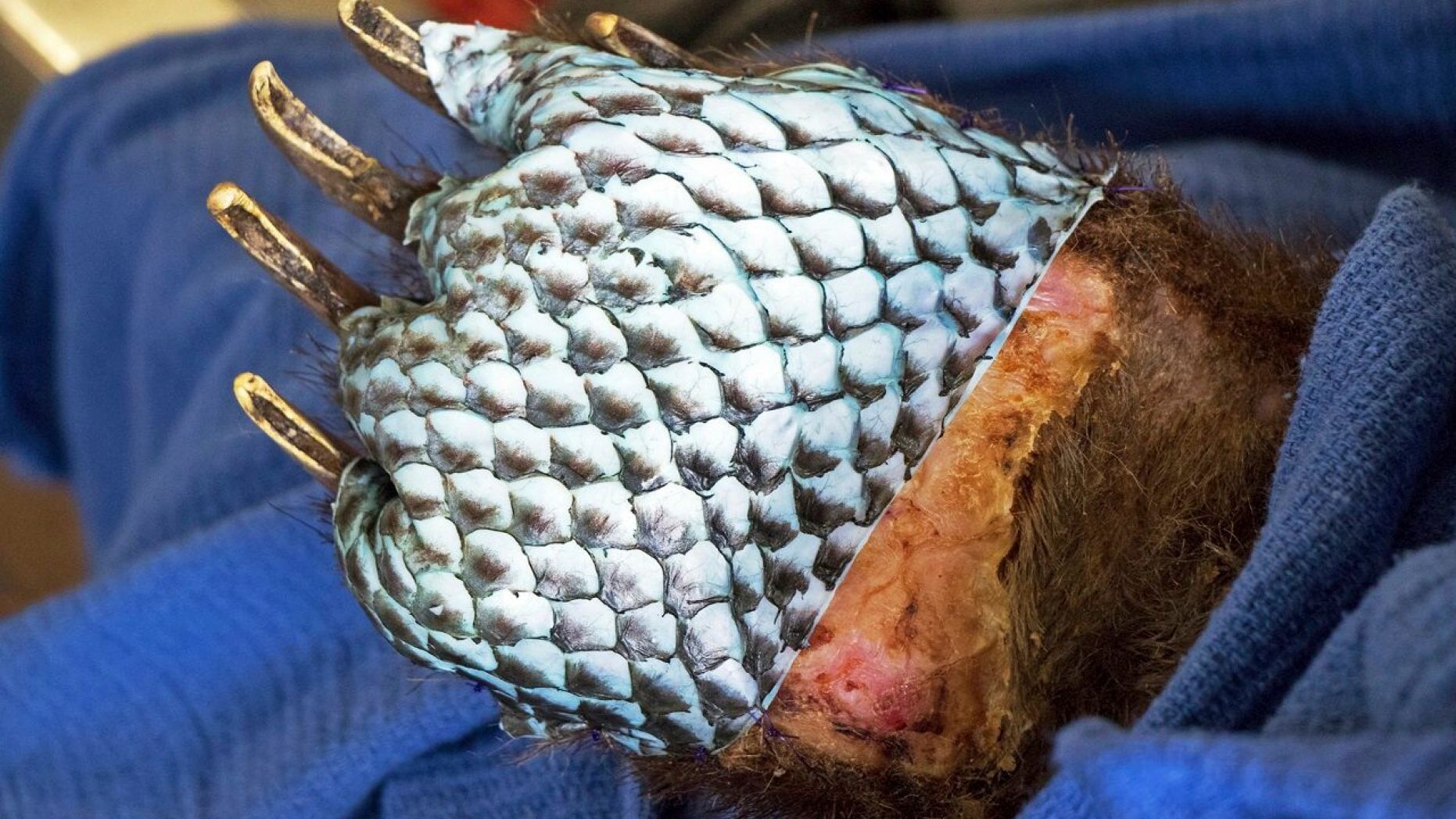 Mosaic fires, which burn in small clusters around an area, versus a sweeping wall of flames that consumes everything in its path and makes the evening news, can be excellent for elk and deer habitat, Ward said. The problem is most Western states, especially Idaho, are seeing less of these beneficial mosaic fires, and more all-encompassing epic blazes.
"How well a burned area can come back depends on moisture, and more importantly, how much moisture it receives immediately after a fire. The high-country areas generally burn and come back with native vegetation. [Whereas] we can see real negative impacts on mid-to-lower elevations of cheatgrass and Medusa's head, where invasive plants are more likely to flourish."
Different game animals respond to this in different ways. In the Owyhees, biologists have documented a decrease in stable mule deer populations, but an increase in elk numbers. Ward and others believe this has less to do with deer and elk competing for resources, and more to do with habitat changes — changes largely thanks to fire.
"When mule deer habitat burns up in that high-desert country, it comes back more favorable to elk," Ward said.
A Hunter's Grief
Fire can change a landscape in the blink of an eye.
Noriega and I look forward to revisiting our historic elk spots every year. We call this one basin where we found wildlife this year the Toilet Bowl, because we always feel like shit when we hike out of it. Just this year, we introduced our young boys to mountain hunting, and these same spots — it was their first adventure in elk camp, and part of it was in flames.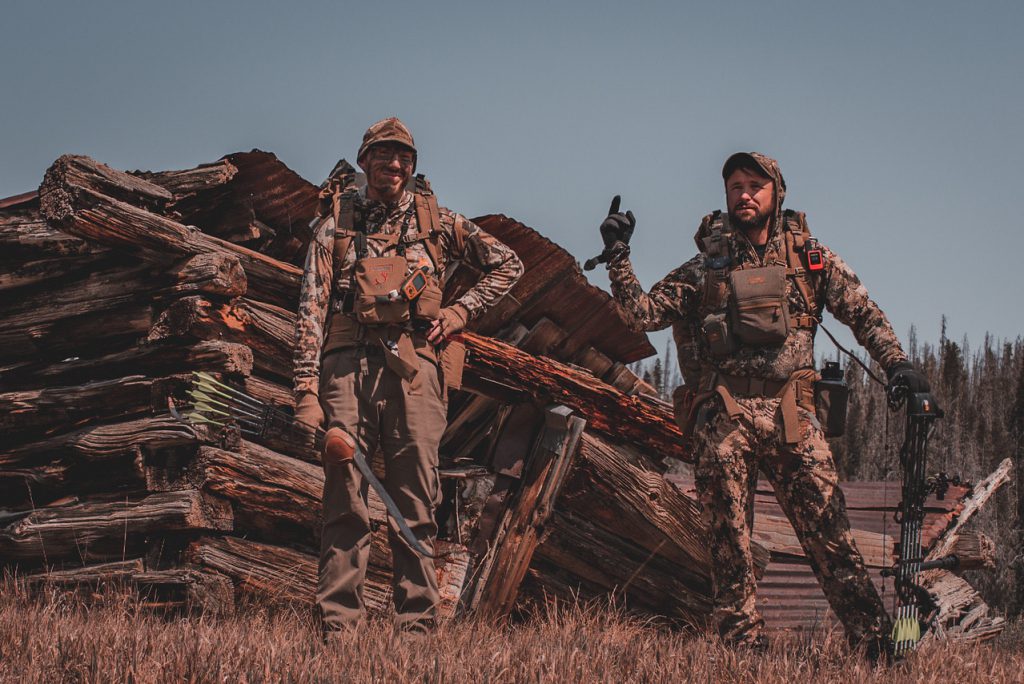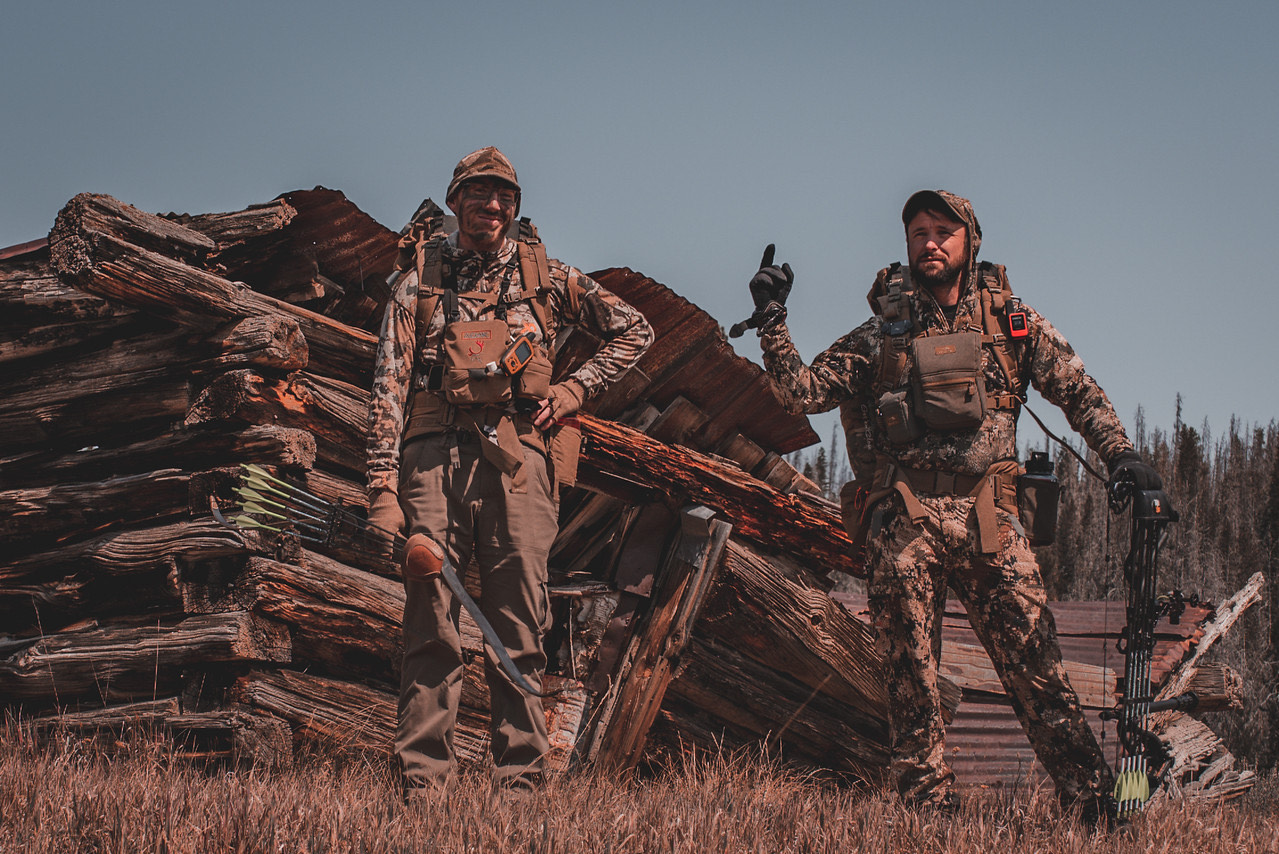 For any hunter, a sudden loss of spots to hunt cuts deep. Where will I go if the elk are burned out? A fire forces you to reconcile with the fact you're going to have to start from zero — maybe after years of paying dues and learning a particular area.
This year, after I returned home from elk camp, I learned another DIY hunter, Free Range American contributor Mike Herne, was experiencing this same pain in Colorado that we were feeling in Idaho. The East Troublesome Fire was desolating his favorite elk spot.
"This place is my only over-the-counter elk unit, and I hunt it every year because I had so much knowledge about the area and my experience has grown every year," he said. "We've been successful. My friends and I do a base camp out of the trucks for about 18 days a year. Then depending on what's going on, we have spots where we can backpack in for overnight hunts. It's our home unit, and it's on fire."
Over the years they've found old mining claims and a few old cabins. These landmarks become insider waypoints you'll never find on any USGS topographical map.
There was one particular cabin situated deep in the heart of Herne's unit that he and his friends grew to love over the years. It had survived decades of mountain weather. Inside was an old bed frame and a wood stove. Whoever had called it home, be it a hunter or a miner, lived the tough life — at least for a few months of the year.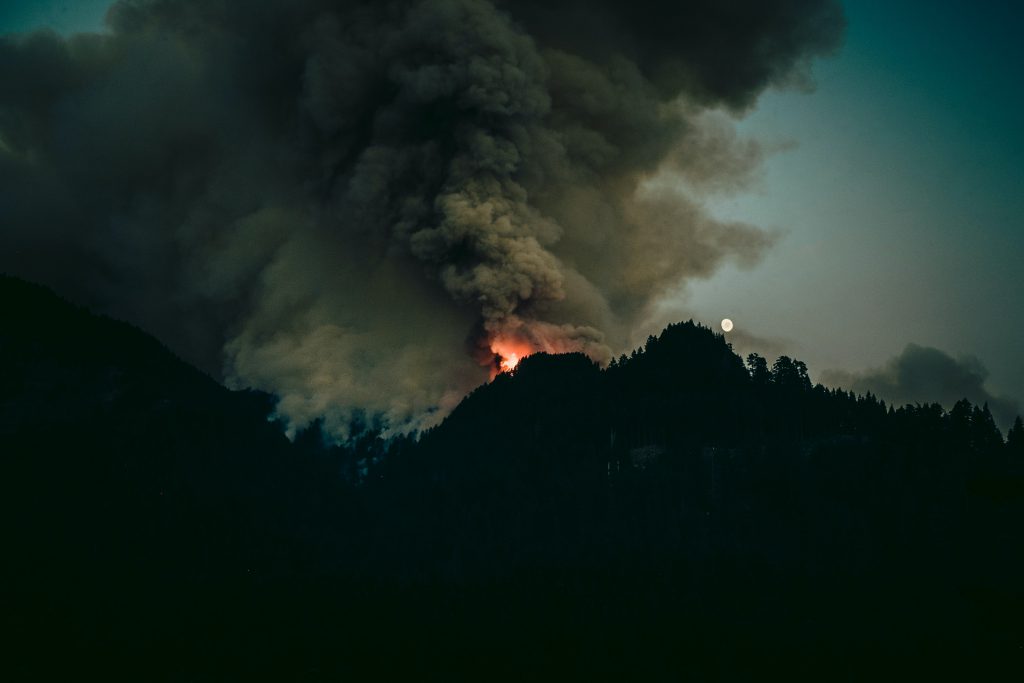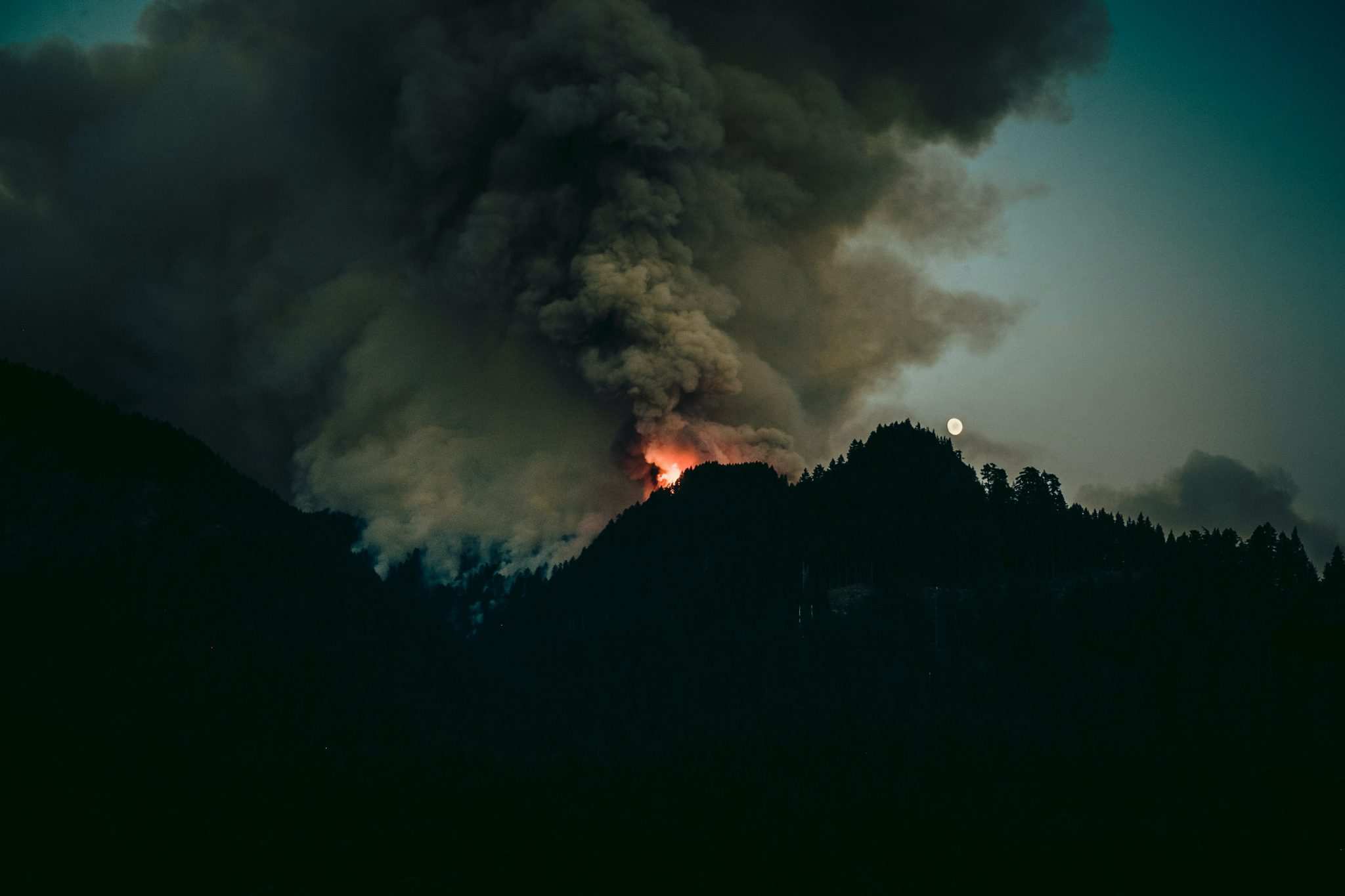 Now, among the ashes and the limbless, black, toothpick trees that once held elk, they're wondering if the cabin is gone, too — just a memory like so many of the elk they shot nearby.
Fire Is Not So Bad
There is bad fire, and good fire.
Field & Stream hunting editor Will Brantley, like many whitetail property managers in the South, uses fire on a regular basis to make room for new growth and enrich the soil on his farm.
"I originally did it on a small scale to where now I burn off all my plots before I plant them. We'll do a few burns on our farm every spring that are really small, like a few acres to 20 or 30 at a time," Brantley says. "It's fun, for one. But the result of it is crazy. I'm amazed how quickly the deer and the turkeys respond to it."
Fire can be a useful land-management tool on public grounds, too.
"There is a huge benefit to time prescribed burns," Brantley says. "As Eastern public lands go, Land Between the Lakes is one of the biggest, and they burn that all the time. From a Southern land-management perspective, it's always been a traditional way to try to manage habitat. The Southern pine plantations and quail preserves always use fire as a tool."
These fires work much the way mosaic wildfires improve habitat out West. They don't burn so hot, or so big, to be destructive. Instead, they spur new native growth.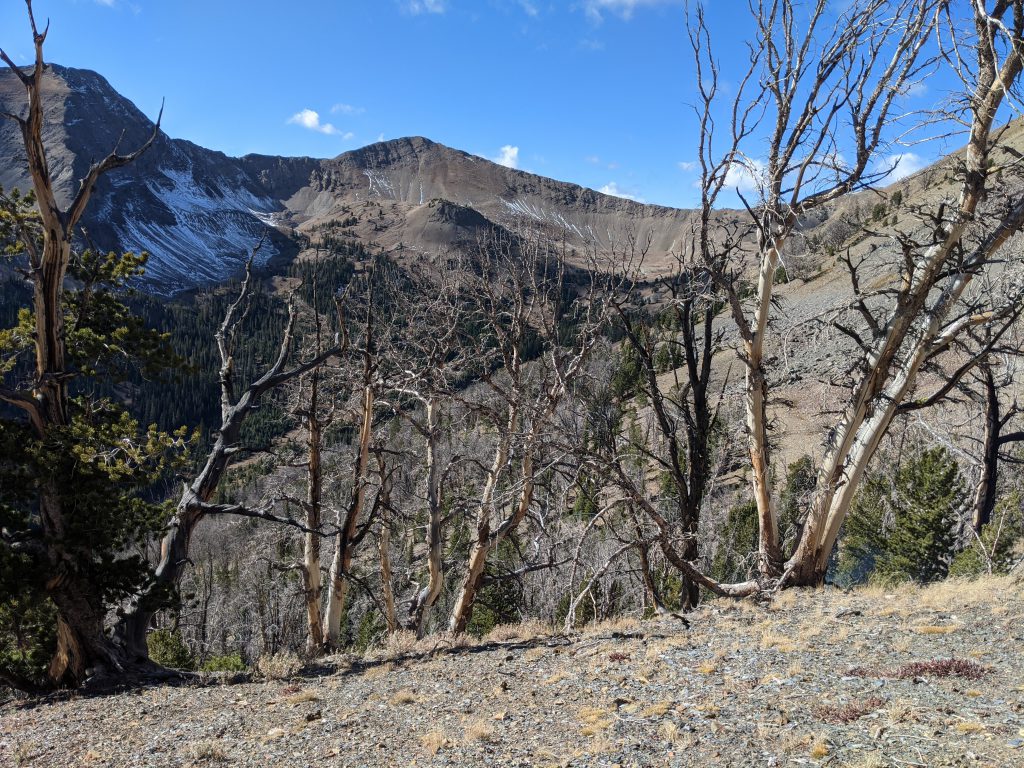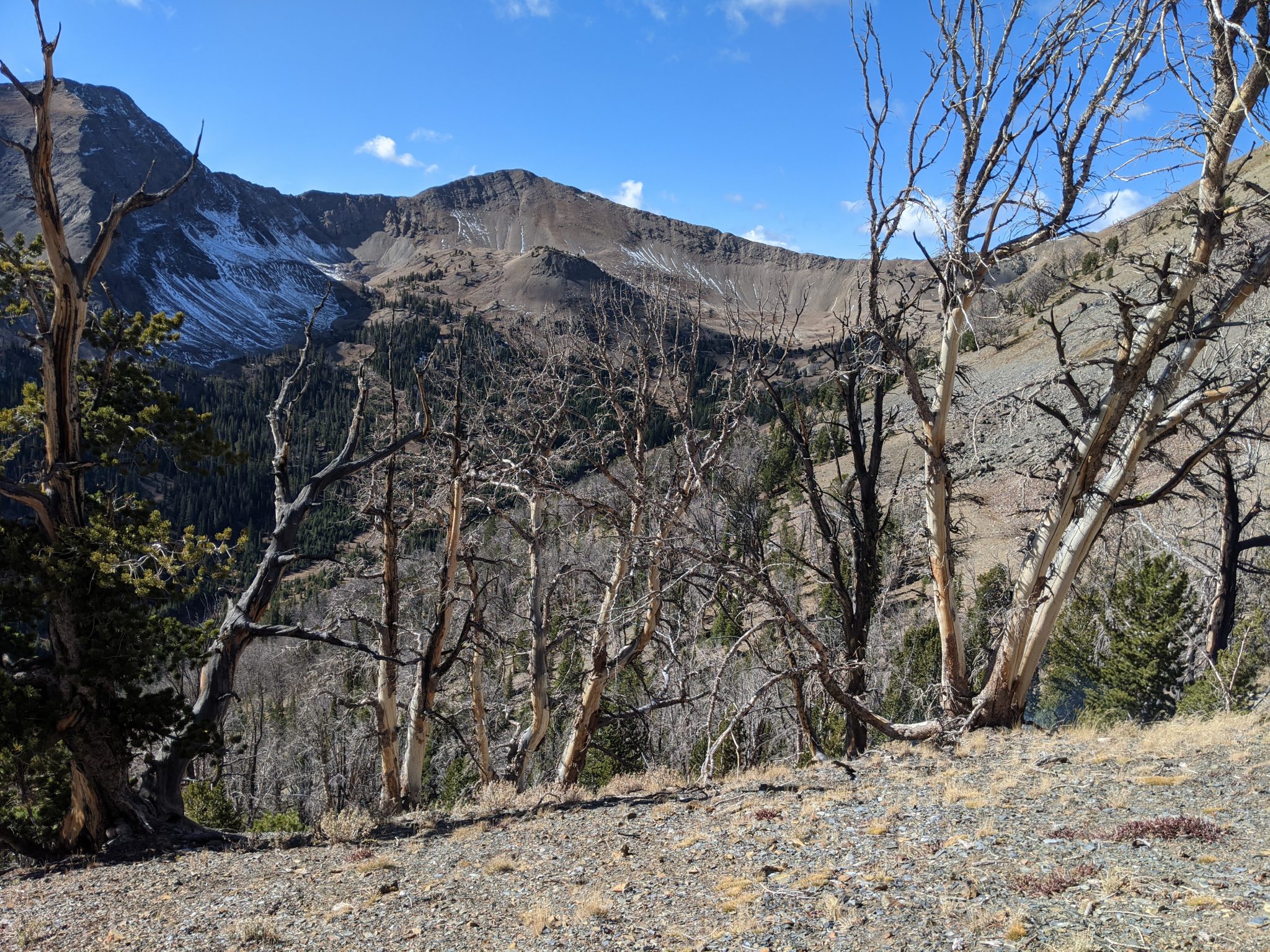 Smokey Was Right
Years ago, a friend staved his cabin fever by venturing on a solo, cold-weather, backcountry roundabout, far above the snow line. He took his snowshoes off on a flat near a freshwater creek where he could collect and boil water, and glass the surrounding slopes for winter-range elk and muleys.
In the middle of the night, a loud, unfamiliar hissing sound woke him up. Scanning his surroundings by headlamp, he saw nothing but snow, snow, and more snow. On closer inspection, at the base of a nearby tree, he found something he'd never seen before — a miniature geyser. A small port in the snow was spitting hot water, steam, and heat. He dug into the snow to find the source, and another geyser erupted beside him, then another one. One by one, nearly a dozen holes opened in the forest floor, swallowed the snow, and spewed water and steam.
Panicked, he dug for the source and promptly burned his fingers. Under the snow was a raging ground fire.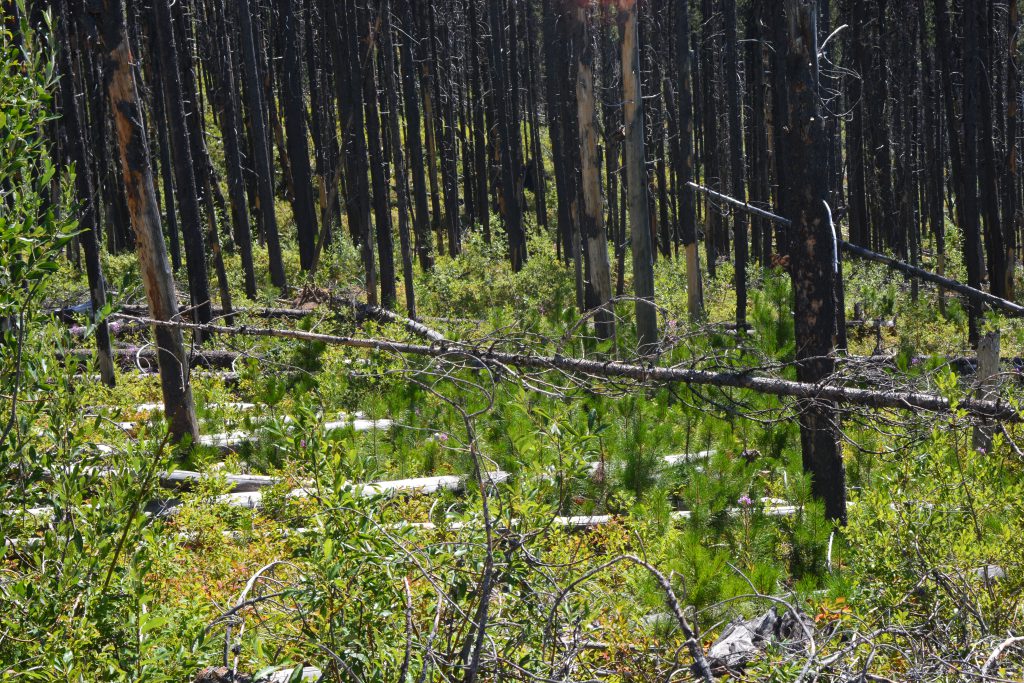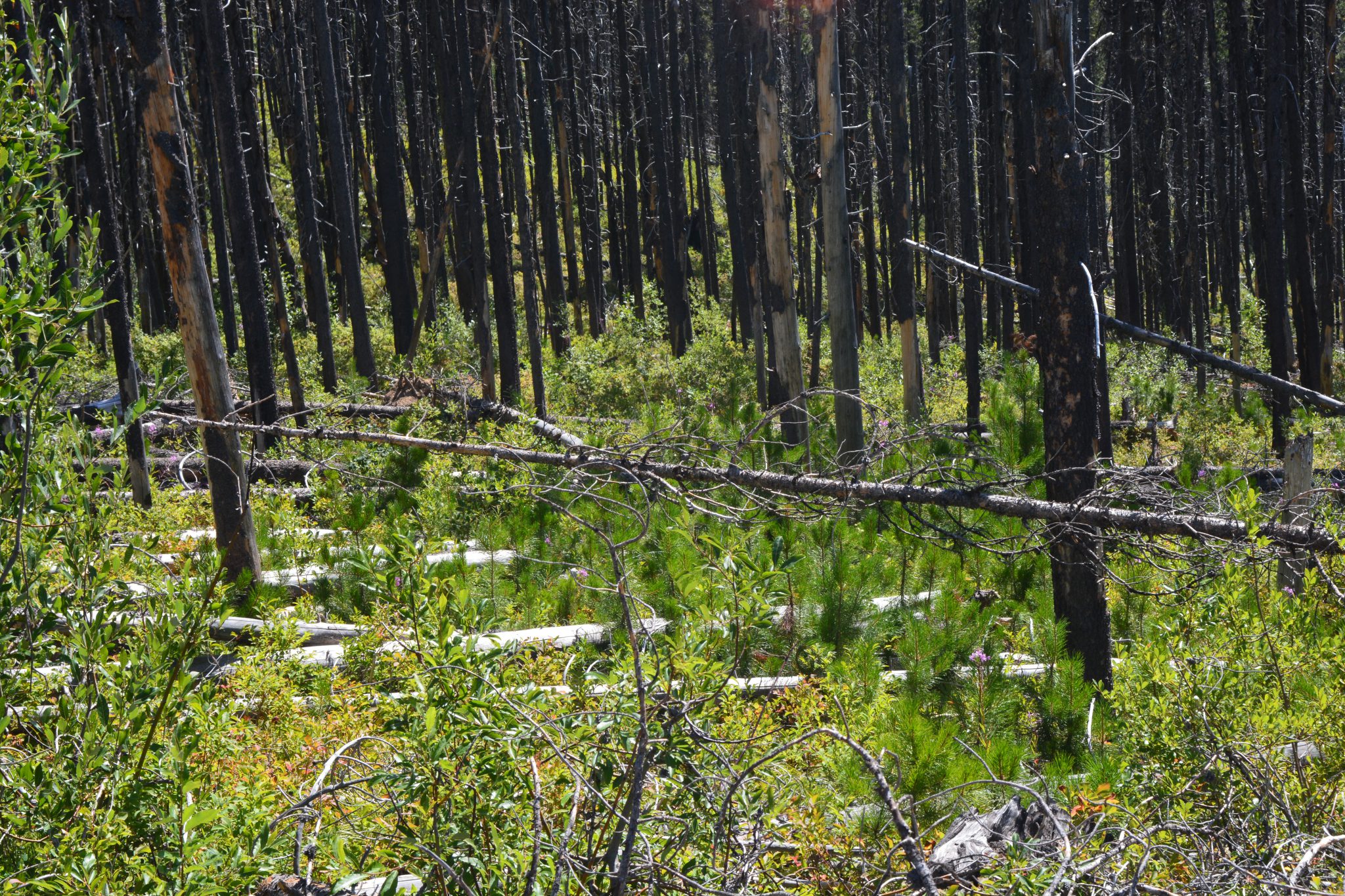 Somehow, someway, some small, smoldering coals from his campfire had melted through the ice and snow, reached the naked ground below, and ignited a network of roots and small tinder, fueled by trapped air pockets. Under the snow it spread like, well, wildfire.
For the next 48 hours my friend's impromptu trek turned into a fire-suppression mission. He didn't leave until he was sure he had quelled every offshoot, stamping out fire under the snow. This, to me, goes to show the resiliency of fire. It will always find a way to burn, which is why — like my friend — we must go to great lengths to put it out, especially in the backcountry where it can get away from us. That means drowning campfires until the last little coal goes dark.
My hunting buddy Tony and I went over what could have happened in the Toilet Bowl, not far from our favorite elk spot, near where our buddy Mike killed his first mule deer, and Tony almost connected on the biggest deer of his life. The firefighters on scene suspected a hunter had camped up there — and that the campfire was not properly stomped before his pack out. There hadn't been lightning for weeks, and fire just doesn't start itself.
Smokey Bear was right. In most cases, only we can prevent forest fires.
Fire is dangerous. Fire is unrelentless. But it's not always the end of the world, either. It can transform the old into the new. But it takes time. If the Toilet Bowl is burned out, and Tony and I have to start from scratch, it won't necessarily be bad for the elk and deer long-term. We'd have to accept that. Part of the fun of hunting is the search, the scout. Deer and elk camp might be different. But deer and elk camp will go on.
Read Next: The World is on Fire: 104 Wildfires So Far in the US, More Around the Globe