About 37,000 patents were approved in 1894. That works out to more than 100 per day. On Tuesday, Aug. 21, of that year, patent No. 524,702 crossed the desk of a clerk at the Old Patent Office Building in Washington, D.C., who probably thought nothing of it.
To them, it was just another filing to be rubber-stamped, but for John Moses Browning and the story of American firearms, it was a very important patent filed on what would become a very important day.
While the Winchester Model 1894 lever-action rifle wasn't Browning's first patent, and it certainly wasn't his last, it would prove to be one of his most famous and enduring gun designs.
Winchester would go on to sell more than 7.5 million Model 1894s in the following 120-plus years. The sturdy lever action became one of the most ubiquitous sights in gun racks across the country and a longtime favorite of American hunters, but in its early days, the gun represented an entirely new design for a new era of ammunition, unlike anything Winchester had offered before or American shooters had seen.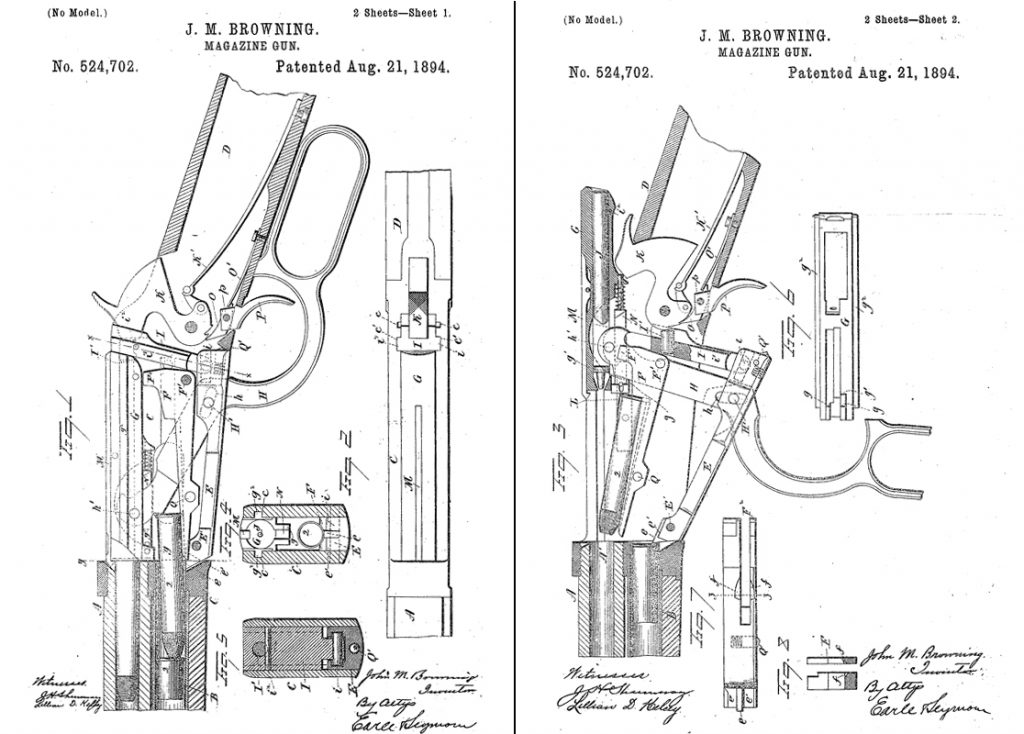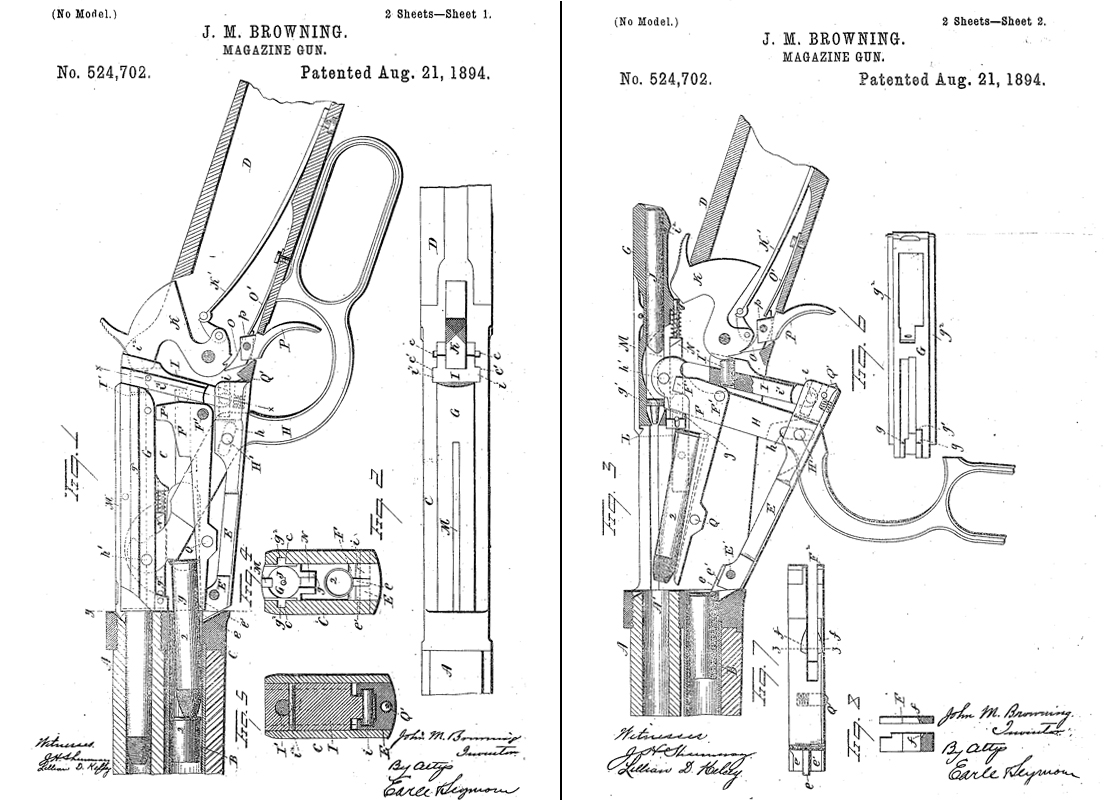 In 1891, Winchester began tinkering with new powder options on the ammunition side of its business. In 1893, the company tasked Browning with creating a rifle capable of handling a new thing called "smokeless powder." This new kind of gunpowder could produce more energy and propel bullets at greater velocities with flatter trajectories than ever possible using black powder.
Smokeless powder also produced chamber pressures that were far too high for the lever guns that Winchester and other companies had been producing since the 1860s to handle. So the gunmaker wanted Browning to develop a more robust version of the lever guns it had been selling so well for nearly 30 years.
Browning delivered, but Winchester balked on a wide rollout of smokeless ammo, so the Model 1894 was initially released on Oct. 20, 1894, chambered for two black powder loads, .32-40 and .38-55.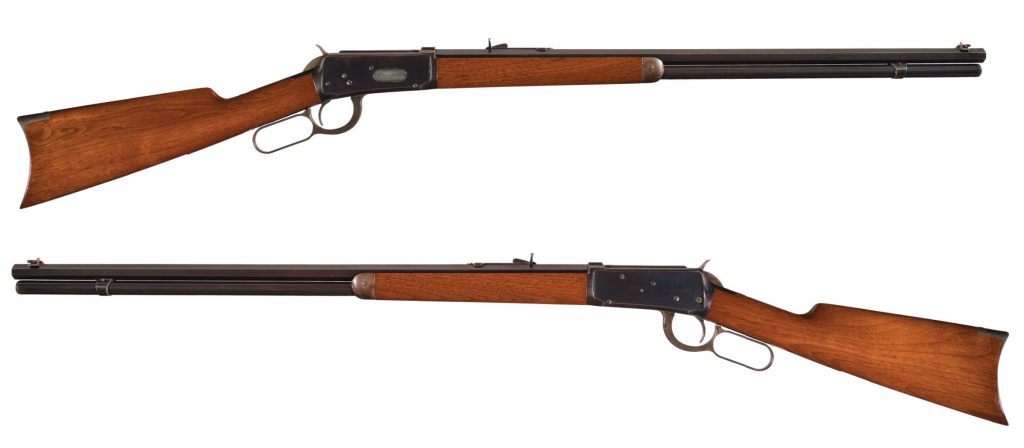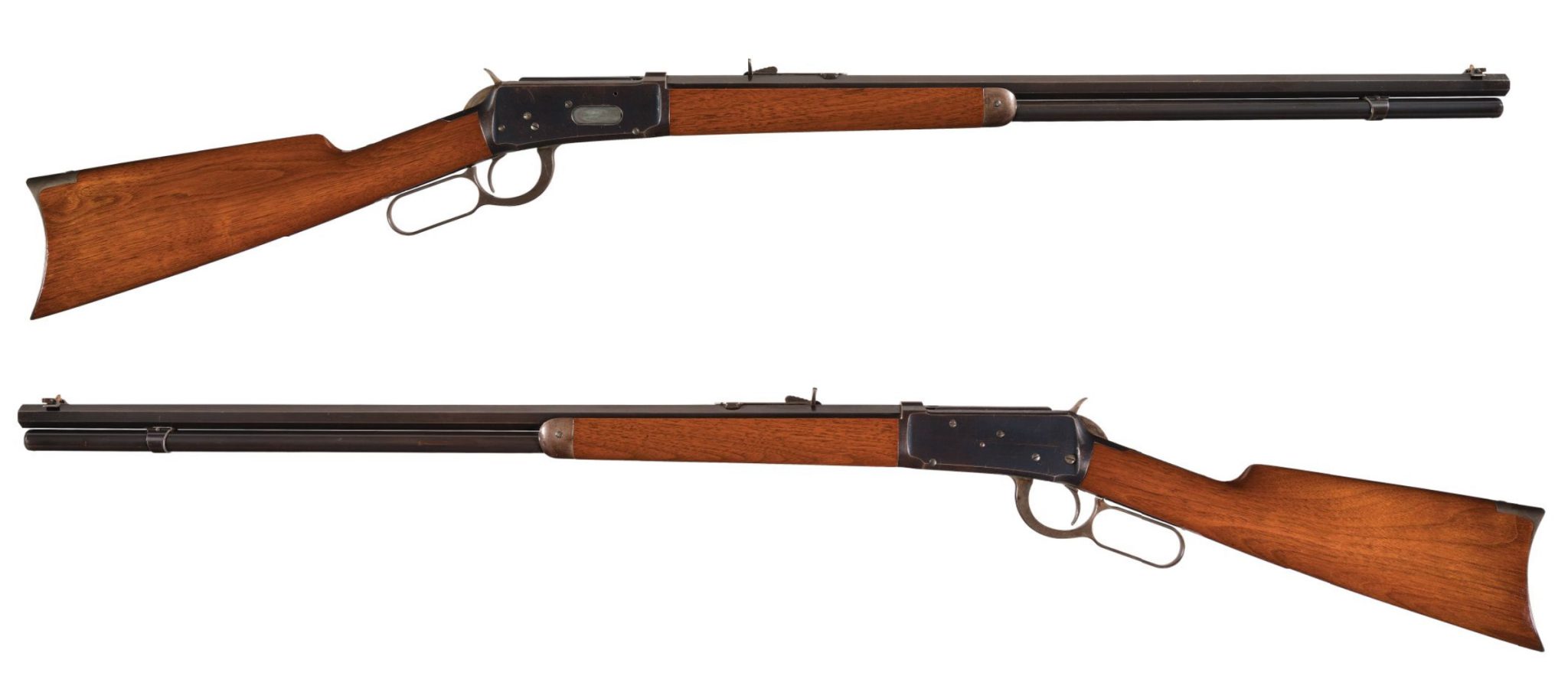 It didn't take long for the rifle to eventually come out in various other calibers, including the cartridge with which it has become synonymous: .30-30 WCF, aka .30-30 Winchester. Hunters who widely adopted it as an ideal cartridge for deer-sized game knew it only as "thutty thutty." All these years later, many still consider it an ideal big-woods whitetail round.
Hunting was, and still is, an integral part of the Model 1894's success. Because this new gun could hit harder and farther than its lever-gun predecessors, hunters in the Wild West used it to great effect.
The terrain in the region often provides sweeping views and vast distances. In that environment, the Model 1894 in .30-30 was the perfect gun to harvest game to feed the family, a wagon party, or a military outfit. It also possessed all the attributes that made lever actions the preferred gun of the era, including simple operation, robust construction, and the ability to fire repeatedly as fast as one could work the action and pull the trigger.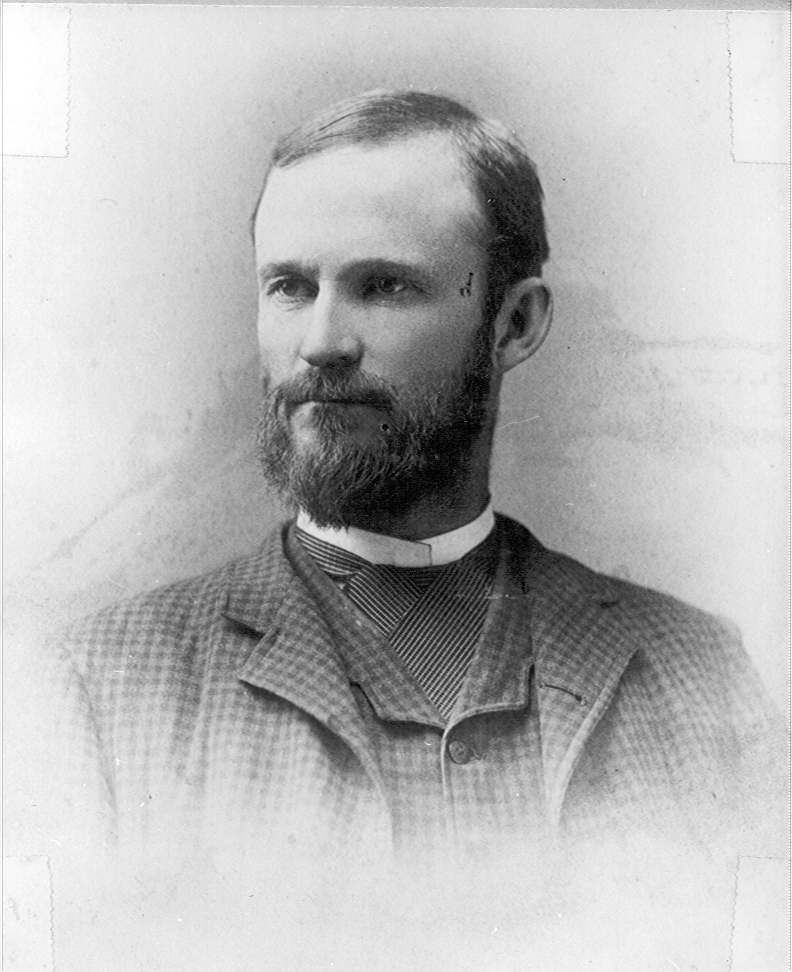 Winchester's Model 1894 may not be known as "The Gun That Won the West" — that nickname belongs to its older cousin, the Model 1873 — but it certainly tried hard to win that moniker.
By the time Americans had officially tamed the Wild West and the 19th century gave way to the 20th, Winchester had produced more than 200,000 Model 1894s. This outpaced the production of the Model 1873 during the same period.
Even after the west had been "won," the Model 1894 kept Winchester's frontier legacy alive. When Westerns and cowboy films became hugely popular in the mid-20th century, the Winchester Model 1894 became the go-to rifle for film and television prop masters. They were plentiful, and they could pass for any lever gun from the mid-to-late 1800s. For example, Robert Duvall carries a Model 1894 as Ned Pepper in True Grit (1969), which takes place in 1873.

The Model 1894 was more common and produced in far greater numbers than similar firearms and was consequently far easier for pretty much anyone to get, which is why it remained a popular and affordable hunting rifle for decades, along with its reputation for utter reliability.
Though Winchester updated the design (sometimes controversially) over the decades, American production of the Model 1894 continued uninterrupted until 2006. A version of the gun was revived in 2010 by the Winchester Repeating Arms Company as the Model 94, which Miroku Corp. produces in Japan.
The Winchester Model 1894 is not the gun of any particular era; it's a gun of many eras, and its design is timeless. Decades after its lever-action technology was eclipsed, the Model 1894 was still the gun of choice for Theodore Roosevelt when shooting suppressed in the yard at Sagamore Hill.
Decades after that, it was still being carried afield by countless hunters. To this day, you're still likely to see a Winchester Model 1894 in someone's safe, truck rack, or deer camp — the gun is literally everywhere and has been for more than 125 years.
Aug. 21 may be just another day for most, but to generations of shooters, hunters, and gun owners, it's the birthday of the Winchester Model 1894 — one of the most popular and utilitarian rifles America has ever produced.
Read Next: The Many Guns of John Wayne on the Big Screen