March 8 is International Women's Day, which gives Free Range American a rad excuse to celebrate one of the badass females who are totally killing it in the hunting and outdoors industry.
Krys Cook, owner and founder of The Ranch in Julian, California, is one of our faves, not just because she's a hunter, mom of three, military wife, and super-cool human being, but also because she's actively empowering other women to push the status quo and educating them so they can get outdoors and do their own epic shit.
Black Rifle Coffee Company (FRA's parent company) is running a special sweepstake right now that includes a trip to the annual Women's Warrior Bowhunt Retreat at the California ranch, along with a crazy prize pack to go with it (scroll down for all the details on the gear). Since you need to bring your own bow to participate in all the educational and hunting skill-building opportunities provided by the retreat, there's a brand-new PSE bow in that prize pack, naturally.
But first, let's find out a bit more about Cook, her nonprofit organization, and her mission to educate women about the outdoors.
---
Every Hero Has a Backstory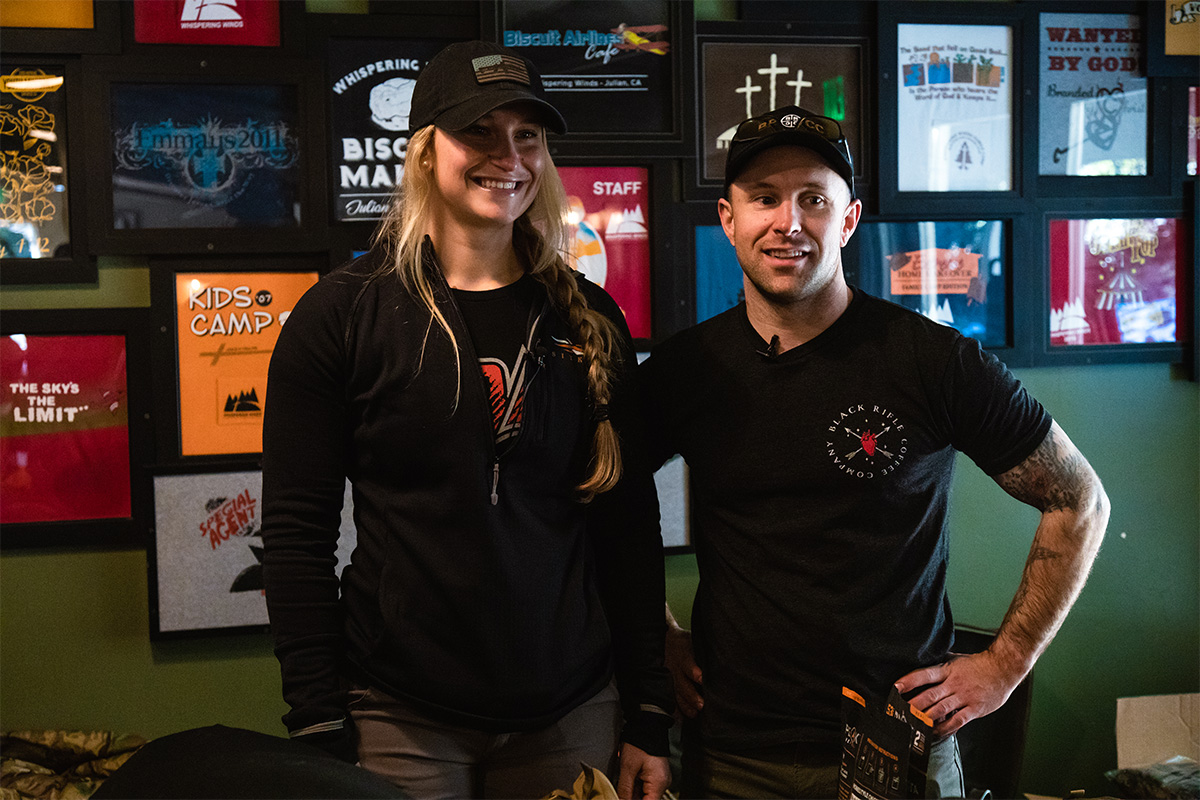 Cook didn't grow up immersed in hunting culture, quite the opposite — she was raised in the Los Angeles area. In college, she majored in fine arts and got her Master's in marriage and family therapy with a focus in art therapy.
In graduate school, she met her husband, Mike, who grew up in a hunting family that was very connected to their food. Mike, who served 20 years in the U.S. Navy, brought hunting to Krys and her family. But while her brother dove into the outdoors, Krys didn't initially jump into the outdoors experience.
"I had three children, and it never seemed like there was a perfect time for me to be able to get into hunting," Cook told Free Range American. "It seemed like it would take so much time and focus, so it didn't feel approachable for me."
The most significant shift in Cook's life came when her first son was diagnosed with autism. She became deeply interested in finding healthier-sourced food than she could buy at the grocery store.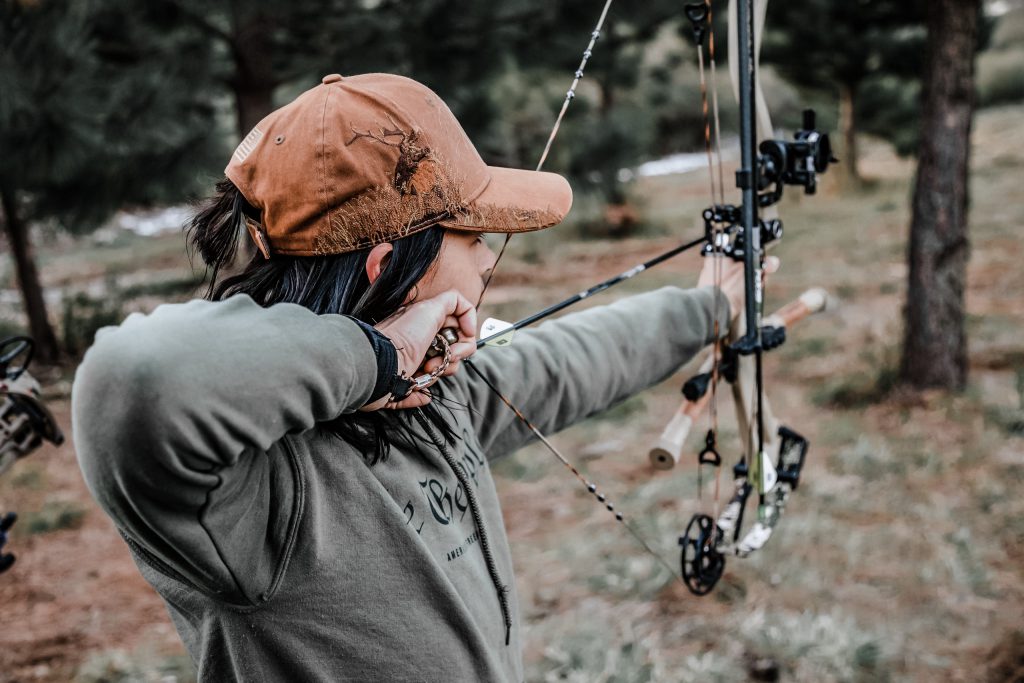 "As I started looking into ingredient lists, I realized I needed to take more control of this. I knew I could do better for him, so I changed our whole lifestyle," Cook said.
The family moved to a small farm and began raising animals for food.
"We decided we were going to feed the animals the way we wanted them to be fed. I started a whole business on that. That was during the beginning of the whole farm-to-table movement, which I didn't know shit about at the time," Cook said. "The movement saw a wave of people who were looking into their food.
"That business boomed, and things just went crazy. I got into the artwork of raising animals. I wanted to give the animals the best, most humane raising. I wanted them to be happy. I was going back to my psychology and art, and I was using that knowledge to raise pigs. I wanted to raise them to be the most beautiful piece of artwork possible."
GOOD GEAR – Spartan Kick Your Tastebuds With the BRCC Ready To Drink 300, Vanilla Bomb
---
The Women's Warrior Program Is Born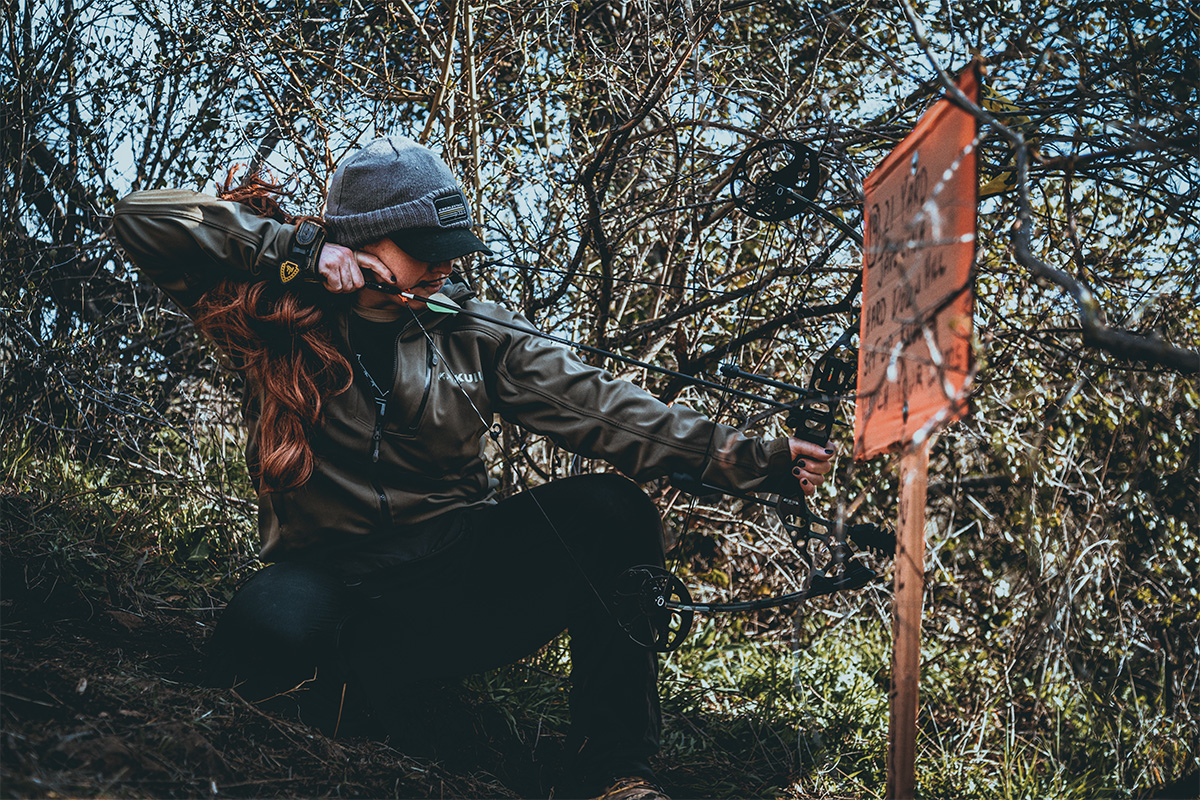 That was 11 years ago. Their artfully raised farm-to-table business busted wide open, and the Cook family found themselves in a situation where they either had to scale back their business or go commercial.
"I decided to go small because we were going to lose all of our moral values in going large. That was a very hard decision to make, but it was the right decision to make."
After the family moved up to Julian, California — the current location of The Ranch — the Cooks began offering classes on whole-animal butchering.
"We started marketing education," Cook said, "and we were leaning heavily on hunting because I was starting to get into it. I was shooting a bow. The kids were shooting bows.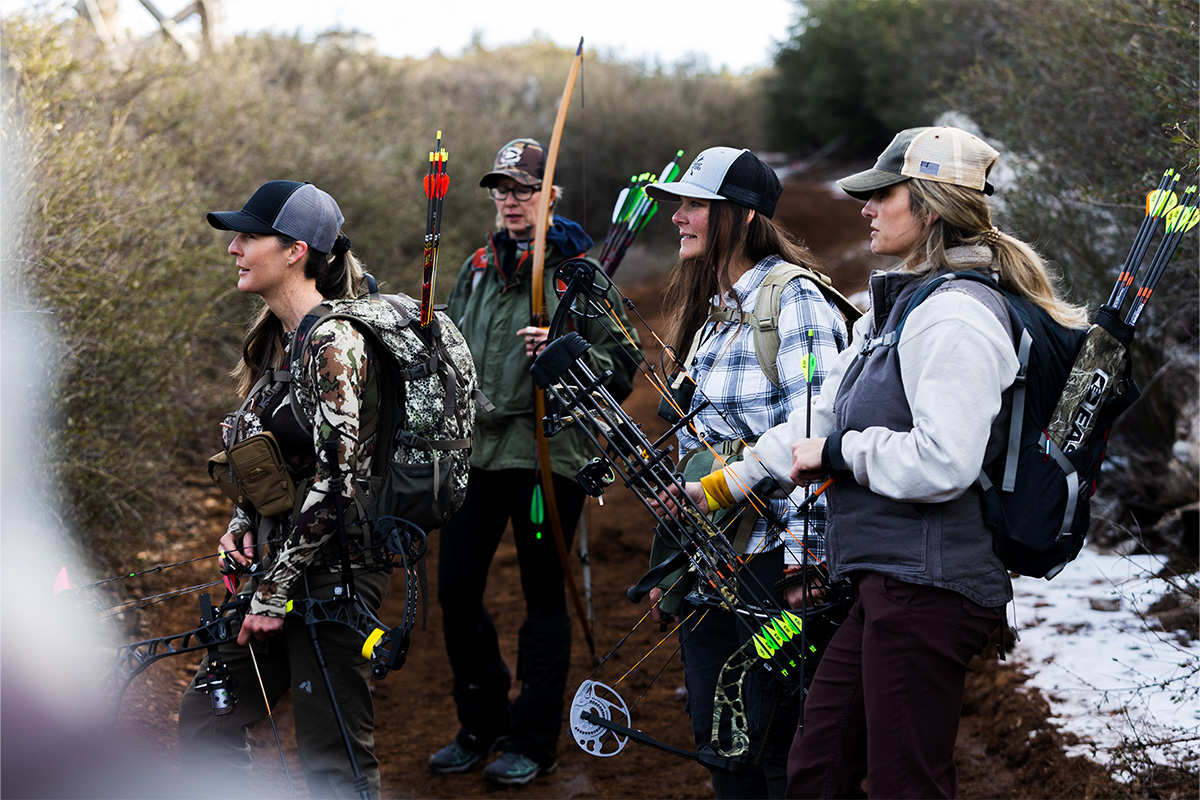 "And every time we did a class, it would sell out.
"I really had no clue what I was doing," she said. "I literally just did this because I was hoping there were other people out there like me and that they would want to do this. I thought if I could make a program for myself that I could have gone through, how would that look, and how would that be approached in my comfortability? That's how I created the Women Warrior Program."
RELATED – Archery Talk: The Good, the Bad, and the Ugly
---
What Makes the Women's Warrior Program Special?
Participants in Women's Warrior Retreats are introduced to crucial outdoor skills, such as first aid, water purification, and field dressing. While these hard skills are essential, Cook thinks the women learn something far more valuable during the five-day retreat.
"The retreat isn't necessarily about all of these women 100% getting into hunting. I already know that a lot of them will never go hunting," said Cook. "Instead, it's about empowering them to do something hard. It's about developing tools that they may never use, but it might make them a different person.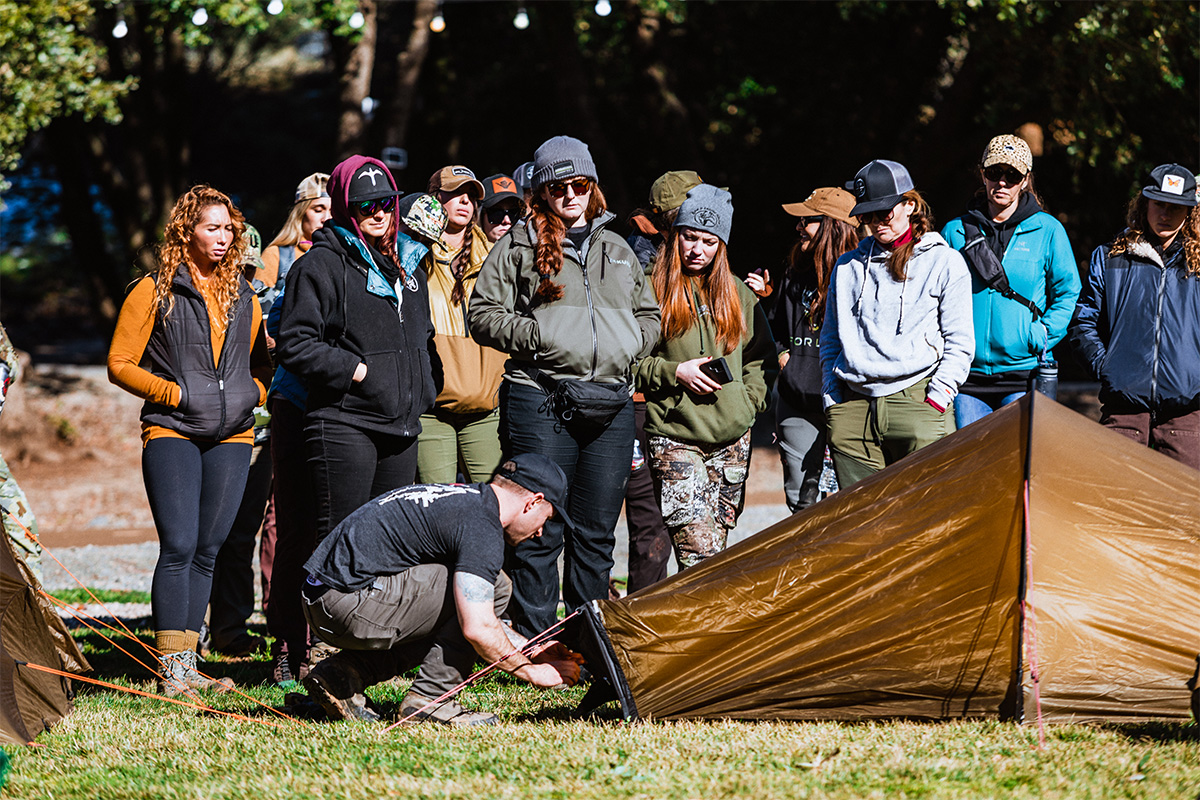 "It creates all kinds of self-confidence. It might give them the tools to go backpacking. Maybe it's not the tools they use to go hunting, but it may be the tools they use to just get out there, to do something productive, to do things that will fill up their buckets."
The women warriors leave The Ranch with more than outdoor skills and inner strength; they also walk away with deep friendships and a solid support network.
Mike Herne, who volunteers with the Women's Warrior Program when he isn't serving his country as an active-duty U.S. Army NCO or contributing to FRA, explained what he thinks sets this program apart from other hunter-education camps across the country.
"There are a lot of events in the hunting industry that are geared toward getting people in the field, but I feel like a lot of times those programs are more about the individual promoting themselves, not the experience and the knowledge transfer," Herne said.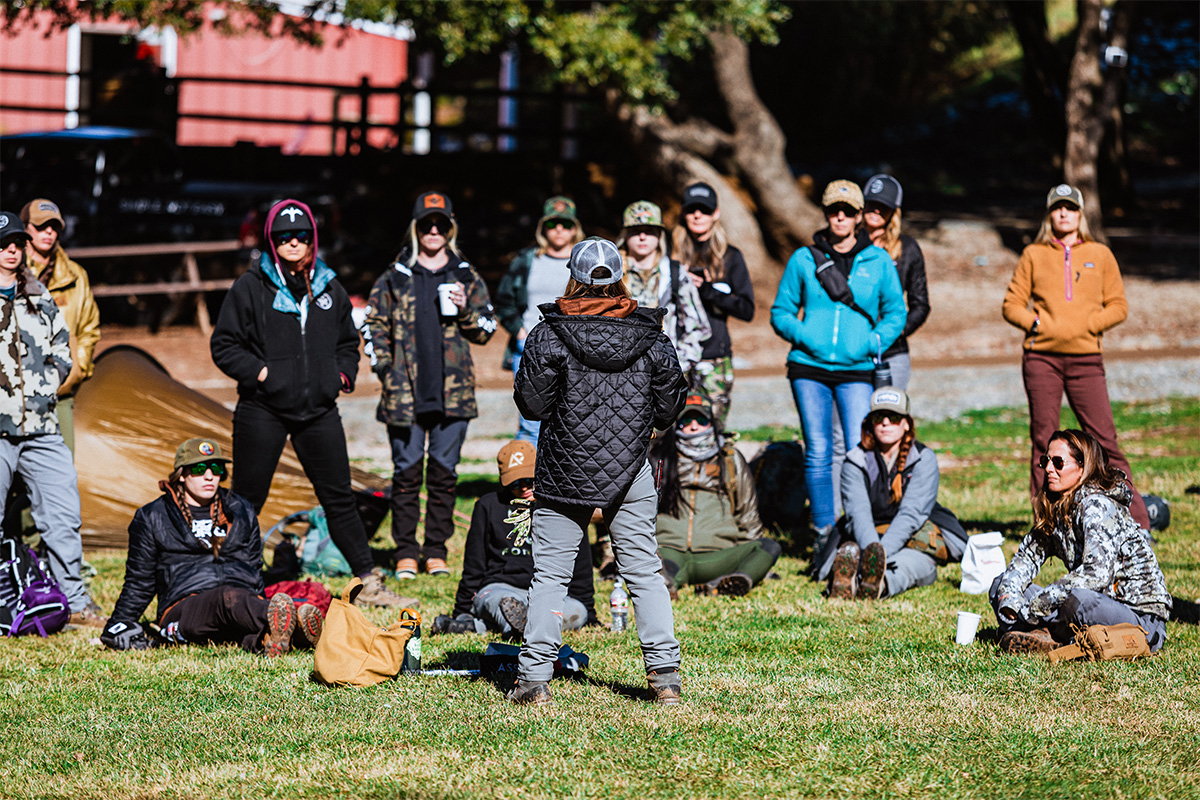 "I think Krys and the Cook Ranch focus on two primary things — the transfer of knowledge and the building of community.
"The ladies that show up there don't know each other," he added. "By the time they leave, they have a ton of new knowledge, but they also have a community they can rely on."
Cook said past retreat participants have come from wildly diverse backgrounds.
"We had people from everywhere — Florida, Hawaii, Vermont, New Zealand," Cook said. "We continue getting a very diverse group of women for each Women's Warrior Hunt Retreat. They have so many different stories. We have girls that are 22 years old. We even had one woman come to us who was 81. That, to me, is it. That's the point."
GOOD GEAR – Bring Cafe-Quality Coffee to Your Kitchen With the BRCC Fellow Ode Gen 2 Grinder
---
Serving Special Populations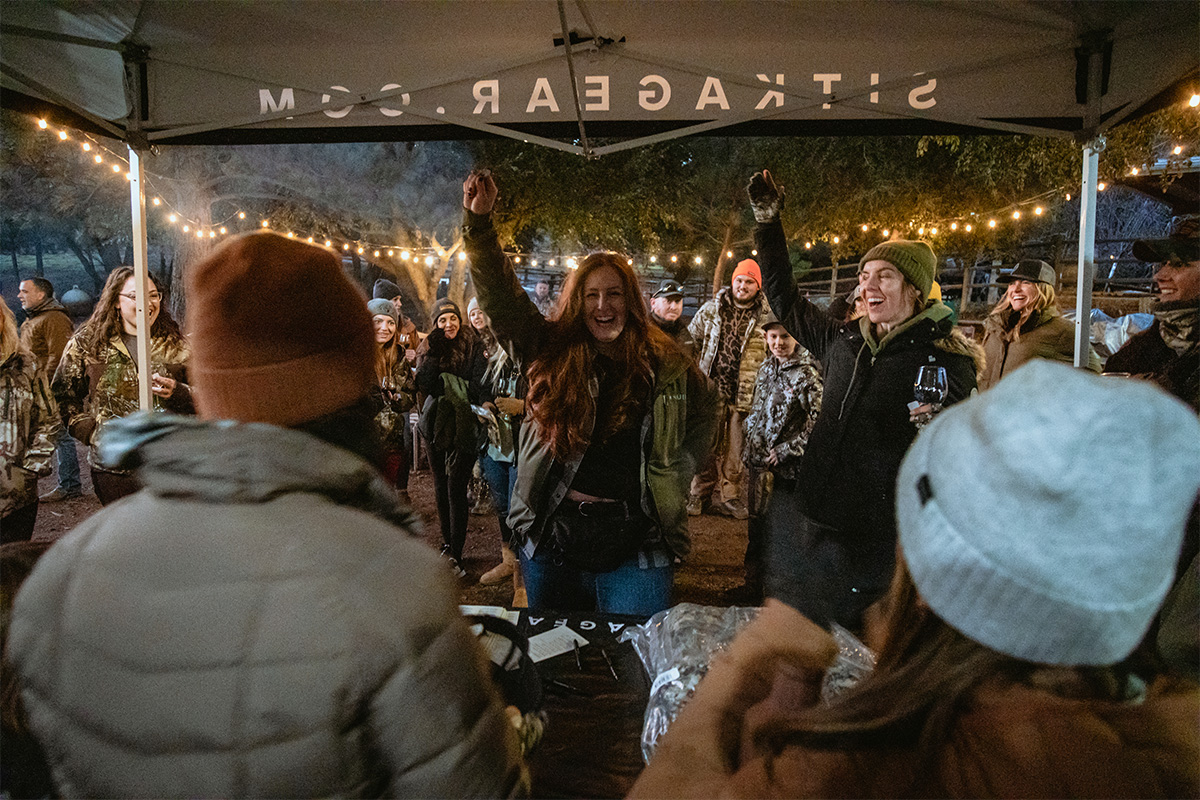 This year, The Ranch is officially a nonprofit 501(c)(3) organization, and one of its goals is to bring special populations of people through its education programs for no cost.
"We believe that the outdoors has many therapeutic qualities and want to give people the gift of the outdoors.
"The excess money each event brings in, which isn't very much, pays for others to attend free," Cook explained. "Right now, it's helping support Gold Star wives and helping Wounded Warrior Project women."
RELATED – Hunting Accident Roundup: Hunter Falls, Left Hanging by Boot
---
How to Attend the 2023 Women's Warrior Bowhunt Retreat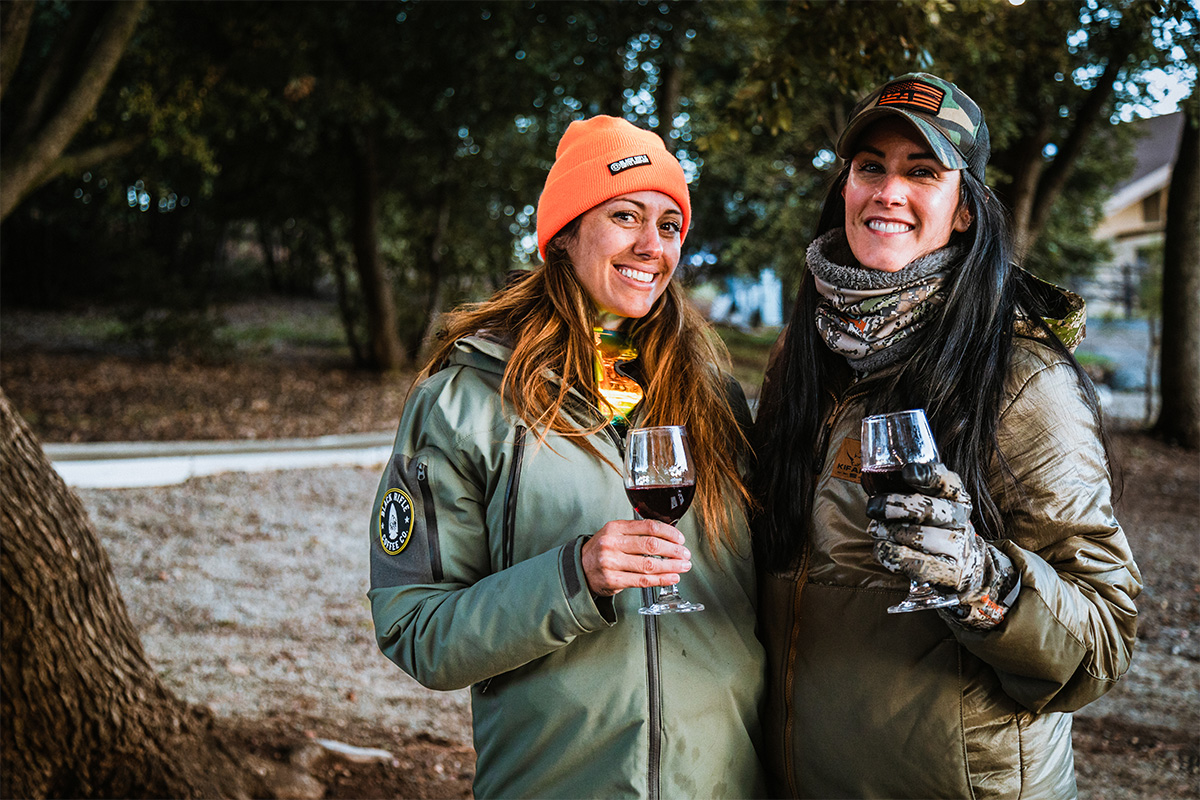 The next Women's Warrior Bowhunt Retreat is scheduled for May 31 to June 4 at The Ranch in Julian. This event is specifically geared toward women interested in bowhunting, and participants are required to bring their own bows and arrows.
During the retreat, the ladies will learn about basic bow maintenance, how to build arrows, and proper shooting form. They will also get a crash course in glassing from Herne and be exposed to different hunting scenario shots.
GOOD GEAR – Make a Name for Yourself With the BRCC Tacticock T-Shirt
---
Black Rifle Coffee Company will send one lucky woman to The Ranch at Julian for the 2023 Women's Warrior Bowhunt Retreat. In addition to the retreat admission itself, the winner will receive $1,200 to cover travel expenses and a kickass prize package including the following:
---
PSE Brute ATK RTS Bow Package
Value: $700

The Brute ATK is PSE's do-it-all SUV of the compound-bow world. It has a butter-smooth draw and delivers deadly, hard-hitting accuracy. This ready-to-shoot package includes a Hunter Lite quiver, Tru-Glo EZ rest, FX4 stabilizer, Sierra Lite Sight, Mongoose Peep, and a nocking loop.
Specs:
Weight: 4.1 pounds
Draw weight: 60 – 70
Draw length: 23 – 30.5 inches
Axle-to-axle length: 32 inches
Brace height: 6 3/4 inches
Arrow speed: 321 – 329 fps
---
Pelican Case
Value: $479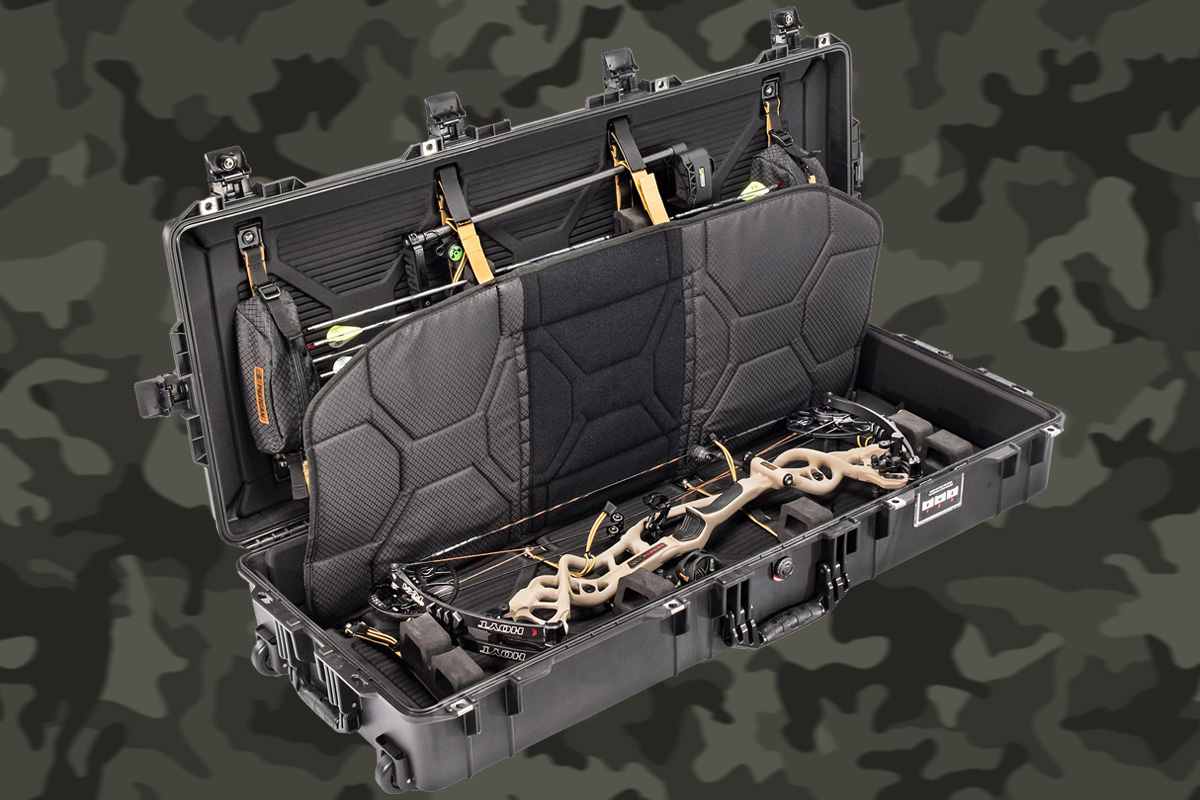 Explicitly designed for bowhunters, the Pelican Air Bow Case is lightweight yet virtually indestructible. It is waterproof, dustproof, and crushproof. It also includes interior dividers that provide an extra layer of protection for your archery rig and a convenient storage pocket to hold all your accessories.
Specs:
Interior dimensions: 44.01 x 16.77 x 7.94 inches
Exterior dimensions: 46.69 x 19.36 x 8.73 inches
Weight with Bow: 23.15 pounds
Material: proprietary polypropylene blend
---
Eberlestock Bandit Pack
Value: $149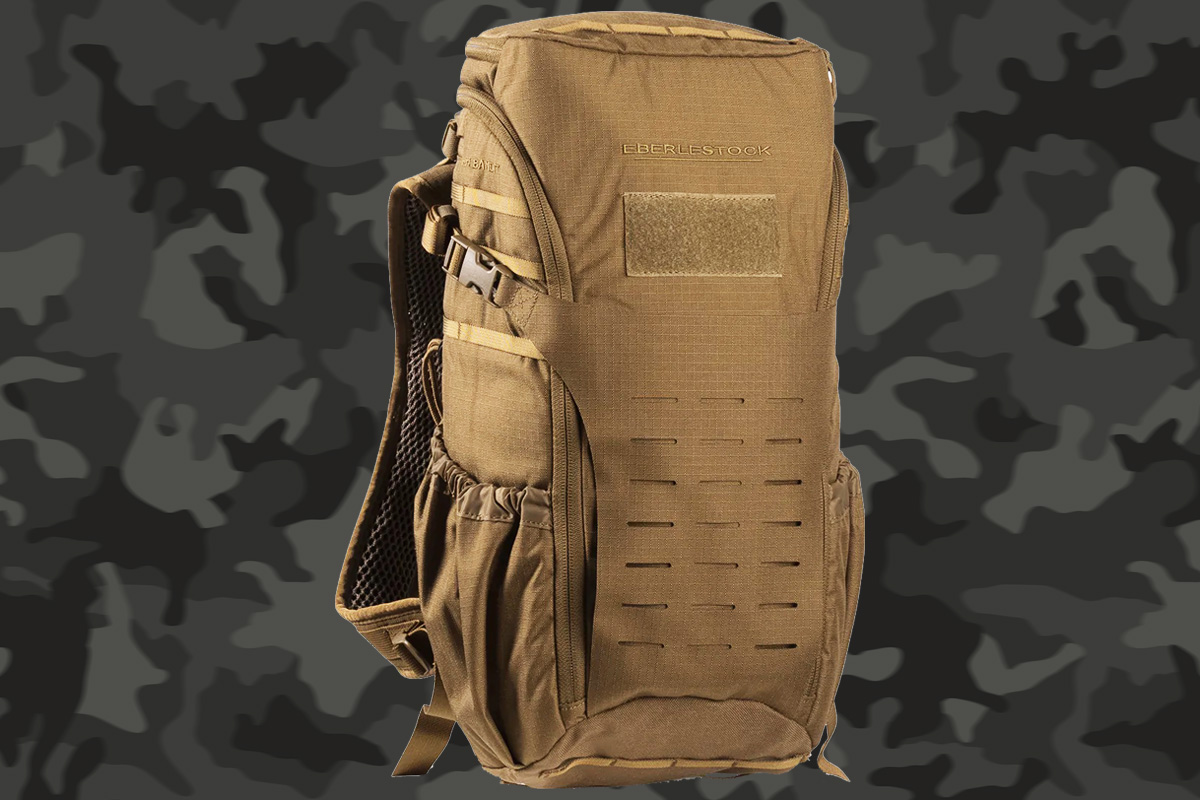 The lightest pack in the Eberlestock lineup, the Bandit Pack is designed for daylong hunts. Cool features include exterior laser-cut MOLLE webbing, water bottle side pockets that are the perfect size for a spotting scope, and an interior clip that perfectly secures a 2L or 3L hydration bladder.
Specs:
Volume: 835 cubic inches
Weight: 2.5 pounds
Dimensions: 18.25 x 7 x 6.5 inches
---
Kill Cliff Ignite "Flaming Joe" Energy Drink 12-Pack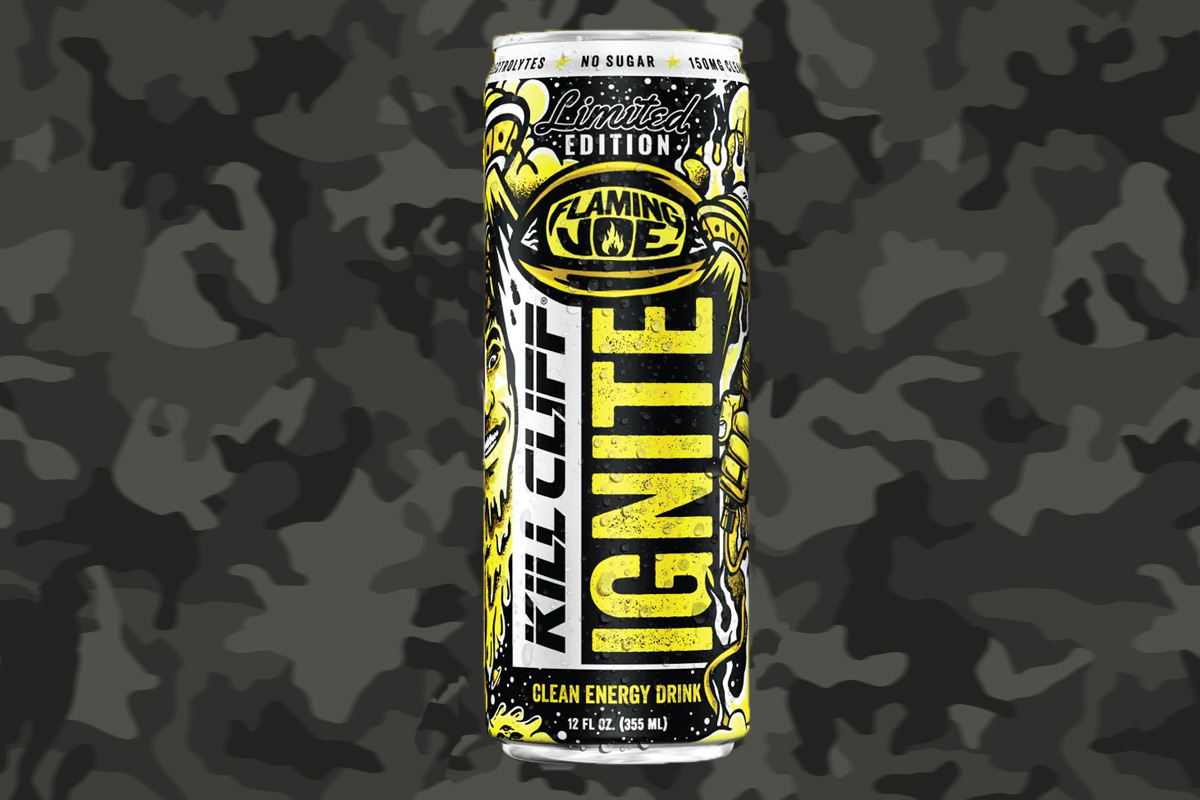 Joe Rogan's Spicy Pineapple Fusion flavor energy drinks from Kill Cliff provide the perfect blend of clean caffeine, B vitamins, and healthy antioxidants with zero sugar and a killer taste, so you can stay hydrated and focused even on killer outdoor adventures.
---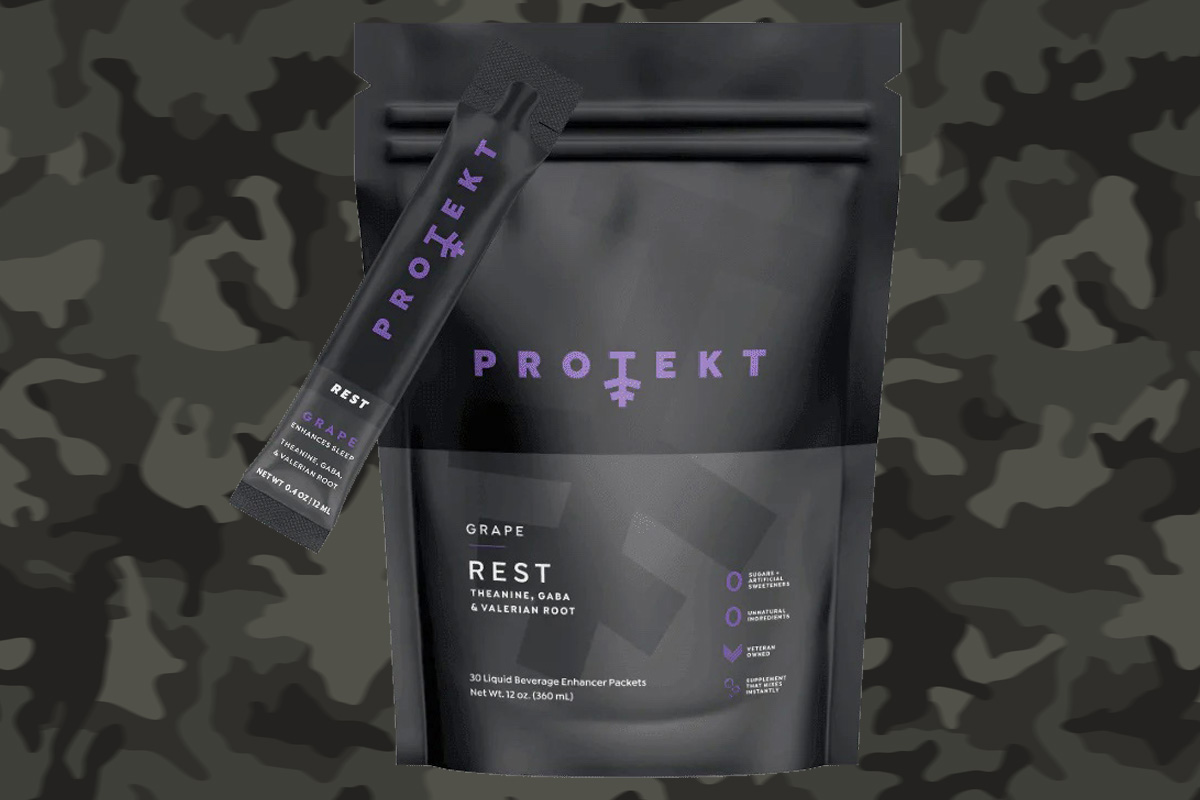 Protekt "Rest" supplements dissolve easily in water and provide a blend of valerian root, theanine, and gamma-aminobutyric acid (GABA) to help you get a restful night of natural sleep without making you drowsy.
---
READ NEXT – Exclusive: PSE Archery Sold to New Heritage Outdoor Group