Heritage Outdoor Group just announced its purchase of Precision Shooting Equipment (PSE), one of the largest archery manufacturers in the United States. 
"We are thrilled to welcome PSE Archery to the Heritage Outdoor Group's family of brands," Zack Gleeson, the president and CEO of Heritage Outdoor Group told Free Range American.
According to Gleeson, Heritage Outdoor Group is "a new investment holding company designed to acquire really innovative outdoor brands." Anyone familiar with PSE Archery knows that the company is constantly pushing the boundaries of compound bow technology.
PSE was founded in 1970 by Pete Shepley, who had worked as a product engineer for Magnavox. Shepley combined his love of archery and his engineering skills to become one of the first five companies to develop and manufacture compound bows.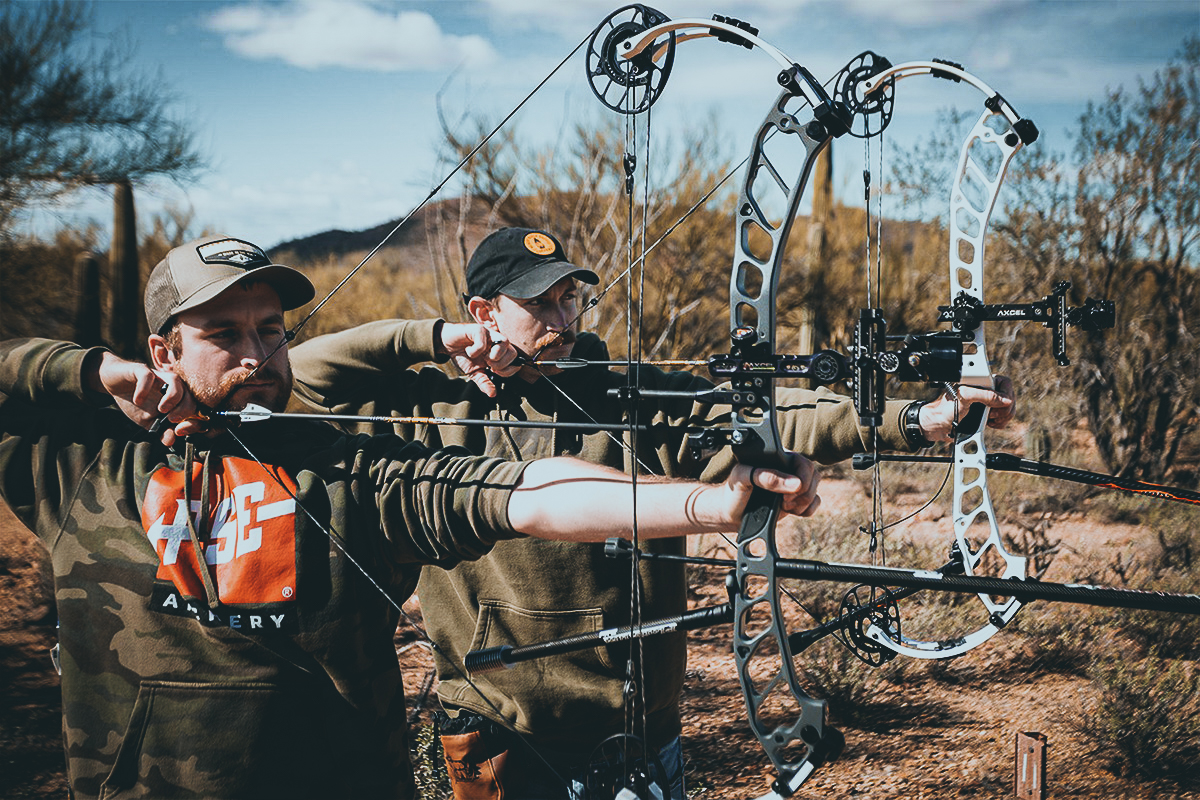 RELATED – ASA Archery: Everything You Need To Know To Start Shooting
---
Today, PSE is the only one of the original five archery companies still in the business. Thanks to Shelpley's vision and commitment, PSE Archery has grown from a single-building operation to its current spot of influence in the archery world. Today, PSE's corporate offices, factory, and pro shop facilities fill the space of an entire city block.
"I have full confidence in the Heritage Outdoor Group to continue to build upon the foundation I have built here at PSE," Shepley said.
If bow aficionados are worried about their favorite archery brand's future, they can rest easy.
"We're going to keep producing the most innovative bow platforms in America," Gleeson said. "If you love PSE today, you're going to continue to love it."
While PSE will still be producing the high-quality bows we've all come to know and love, some exciting changes are on the horizon.
"We still have to work on our road map," Gleeson said, "but there's a lot of good stuff coming from PSE.
"Our plan is to put PSE back on the map from a marketing perspective, so you'll see a lot more original content coming out. You're also going to see some really cool new partnerships."
The Heritage Outdoor Group plans to continue and expand PSE's partnership with Nock On Archery, a leading brand and educational resource in the archery world.
"PSE Archery has proved to be the most accurate bow in my career, and I'm excited to have the horsepower of the Heritage Outdoor Group behind our passion to inspire and educate the archery community," said John Dudley of Nock On Archery. "As we have gotten to know the Heritage team, we are thrilled for this next chapter of our partnership."
Heritage Outdoor Group and PSE Archery will operate as separate entities but plan to work closely together to produce the best archery products possible. Neither company has disclosed the specific terms of the acquisition.
---
READ NEXT – Bushnell RXC-200 and RXU-200 Red Dots: 100-Round Test