After 115 days spent flying her tiny Shark UL plane around the world, 19-year-old Zara Rutherford finally landed in Belgium on Jan. 20 and claimed the distinction of being the youngest woman to complete a solo flight around the world.
Her trek saw her lightweight, specially modified plane touch down in 41 countries on five continents, including extended layovers in Russia (41 days) and Alaska (one month) due to visa issues and inclement weather. All told, the Belgian teen traveled 28,000 nautical miles.
The young pilot had originally hoped to complete her record-breaking solo flight by the end of 2021.
The previous record-holder was Shaesta Waiz who completed the solo flight in 2017 at age 30. The youngest person to fly solo around the globe is Travis Ludlow of Great Britain, who was 18 when he did so in 2021.
"I was hoping to complete it by Christmas but I guess that's not happening anymore," she told reporters in South Korea after arriving there on Dec. 13, 2021. "But it's an adventure."
Rutherford took to the skies in hopes of encouraging girls and women to consider aviation and STEM (science, technology, electronics, and mathematics) as career paths.
Her flight also benefitted two charities: Girls Who Code, which promotes young women in computer science, and Dreams Soar, a nonprofit started by Waiz that helps women and girls pursue careers in STEM fields.
"Growing up I didn't see many women in aviation. Every now and again, I'd see a female pilot, but to be honest, they were quite rare," Rutherford told CBC News. "I'm hoping that with my flight and the media attention I've been getting, I can get some girls to be interested and hopefully get into aviation."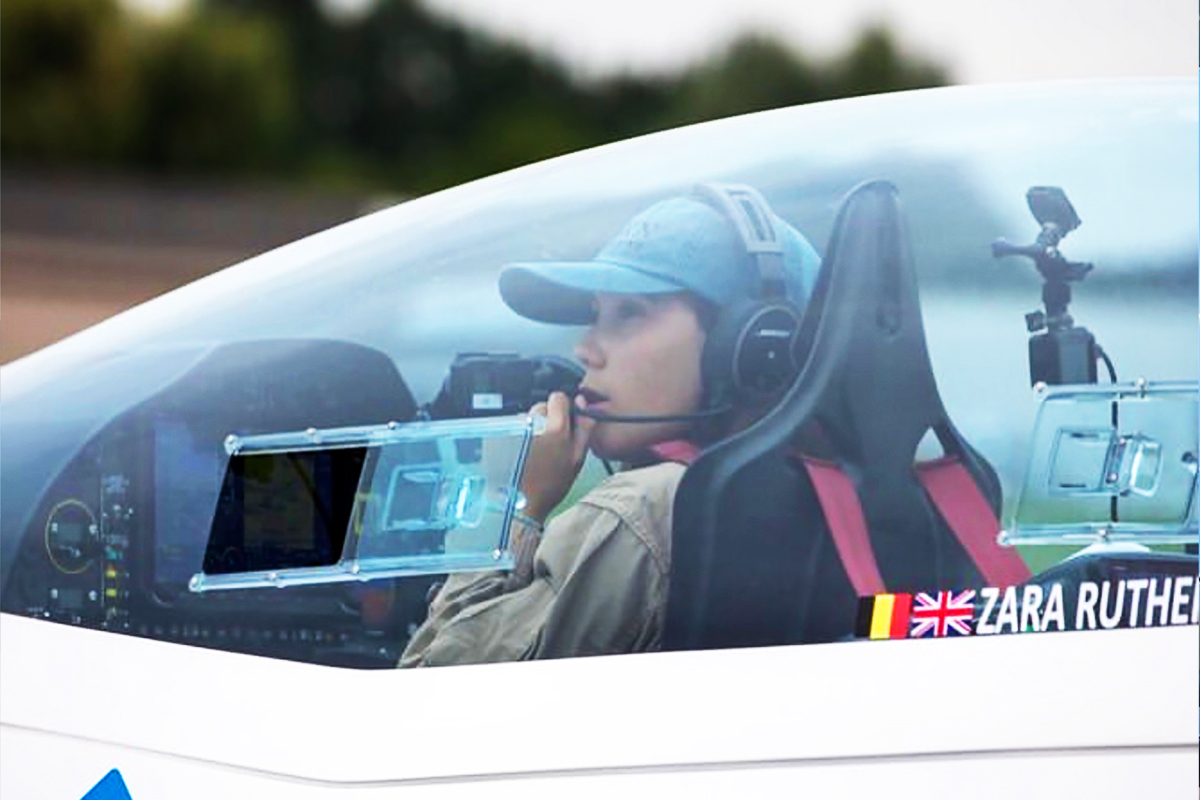 Rutherford comes by her love of flying honestly. Her mother is a recreational pilot, and her father flies professionally. She's literally been in a cockpit since she was a baby.
"I've been flying my whole life. Apparently, my first flight was when I was three months old," she told CBC Radio's Labrador Morning.
She has been learning to fly since she was 14 but only recently took formal lessons and attained a pilot's license in 2020.
Getting her license was a definite statement of intent for Rutherford.
"It's an easy thing to say, but just go for it," she said. "If you don't try and see how high you can fly, then you'll never know."
---
READ NEXT – Backcountry Flyers: 6 Classic Bush Planes That Get us Out There