In the early 1900s, the greatest firearms designer in history, John M. Browning, set out to solve a problem. The U.S. government and military needed a more powerful sidearm. The gun riding in American holsters was the Colt M1892 revolver in an Army and Navy version, and later a Marine Corps version, all chambered for the anemic .38 Long Colt. The gun had timing issues, and the cartridge soon revealed itself to be too underpowered for combat. Browning had a problem to solve, and his solution was the 1911 pistol.
The .38LC and the M1892 failed on the battlefield during the Phillippine-American War (1899-1902). Even at short distances, the pistols could not stop charging Moro warriors during the Moro Rebellion. They also underperformed in Cuba. The reports were so bad that the Army doled out its reserve stock of Colt Single Action Army revolvers from 1873 in .45 Colt to officers.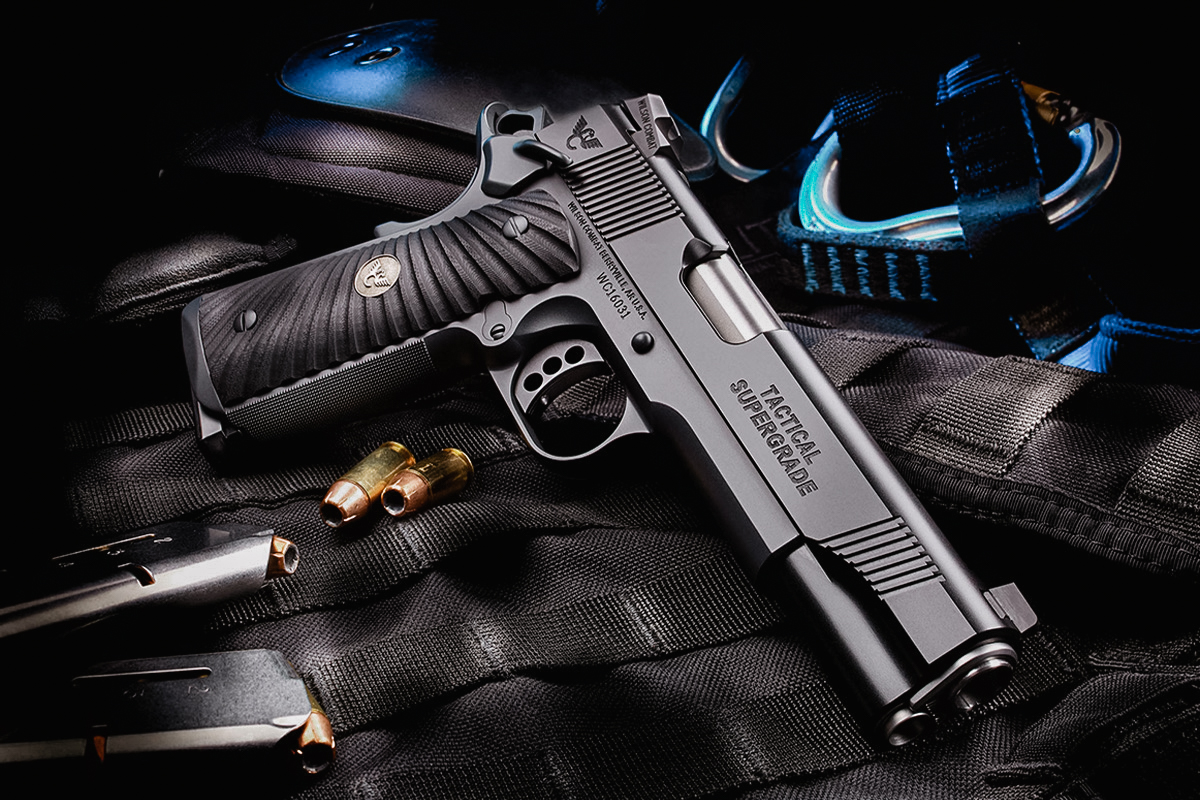 By 1909, the Colt New Service revolver in .45 Colt replaced the .38 as the Army's revolver. Browning began working on what would become the 1911 pistol in the 1890s, and in 1904, Uncle Sam decided its new sidearm should be at least a .45 and semi-auto. Several popular semi-auto models were being produced at the time, but they had a reputation for being underpowered, delicate, and unreliable.
The military's Ordinance Department didn't specify that the new pistol had to be the most legendary sidearm in military history, but that's what it got from the 1906 trials that pitted Colt, Browning's design, and the new .45 ACP (also designed by Browning) against pistols from Bergmann, DWM, Savage Arms, Knoble, Webley, and White-Merrill.
Today, the 1911 has an almost fanatic following of people who take to internet forums to declare it the only handgun worth carrying, regardless of the handgun and ammunition advancements made in the past 112 years. Those diehard fans comprise an unstoppable force powered by the spiritual legacy of two world wars. Then again, perhaps just as many people think the 1911 pistol belongs in a museum alongside Egypt's mummies and the Wright brothers' airplane. So who's right?
What made the 1911 so special in the first place? There is certainly still a place in this world for John Browning's most famous handgun, but it's not as straightforward as you might think. 
GOOD GEAR – Enjoy an Extra Dose of Freedom With the BRCC 10 Cup Chemex
---
1911 Pistol History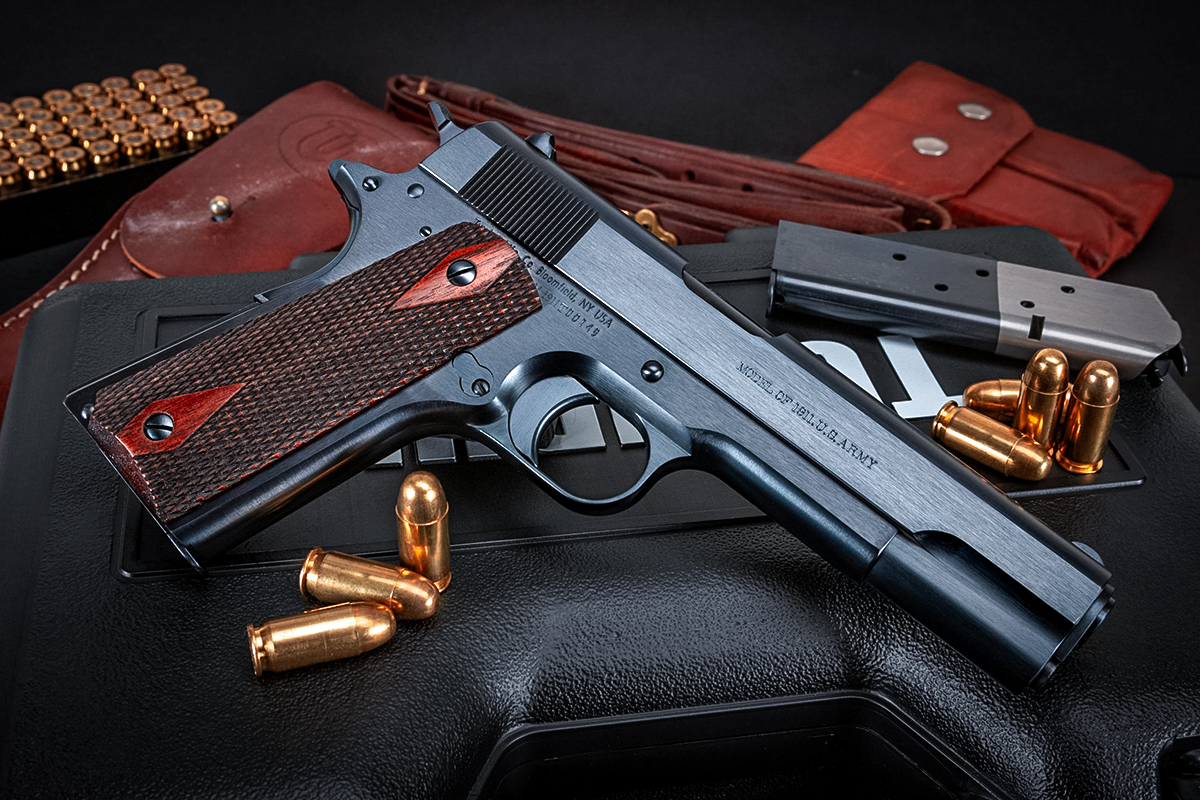 In the same way that the Air Force asked for a flying anti-tank gun and Fairchild Republic built the A-10 around it, the Ordnance Department asked for a handgun to fire Browning's .45 ACP, and Colt built his 1911 pistol to do just that, but there were other competitors. The pistol trials of 1906 were on.
Over two days in 1910, an early Colt 1911 pistol fired 6,000 rounds of ball ammo without a single malfunction. At one point, it became too hot to handle, got a quick dunk in a bucket of water, and resumed firing without missing a beat. Ultimately, the Army decided it was the best pistol available and selected it for service as the branch's primary sidearm. Its closest competitor was the Savage entry, which succeeded on the commercial market as the Model 1907 chambered in .32 ACP and .380 ACP.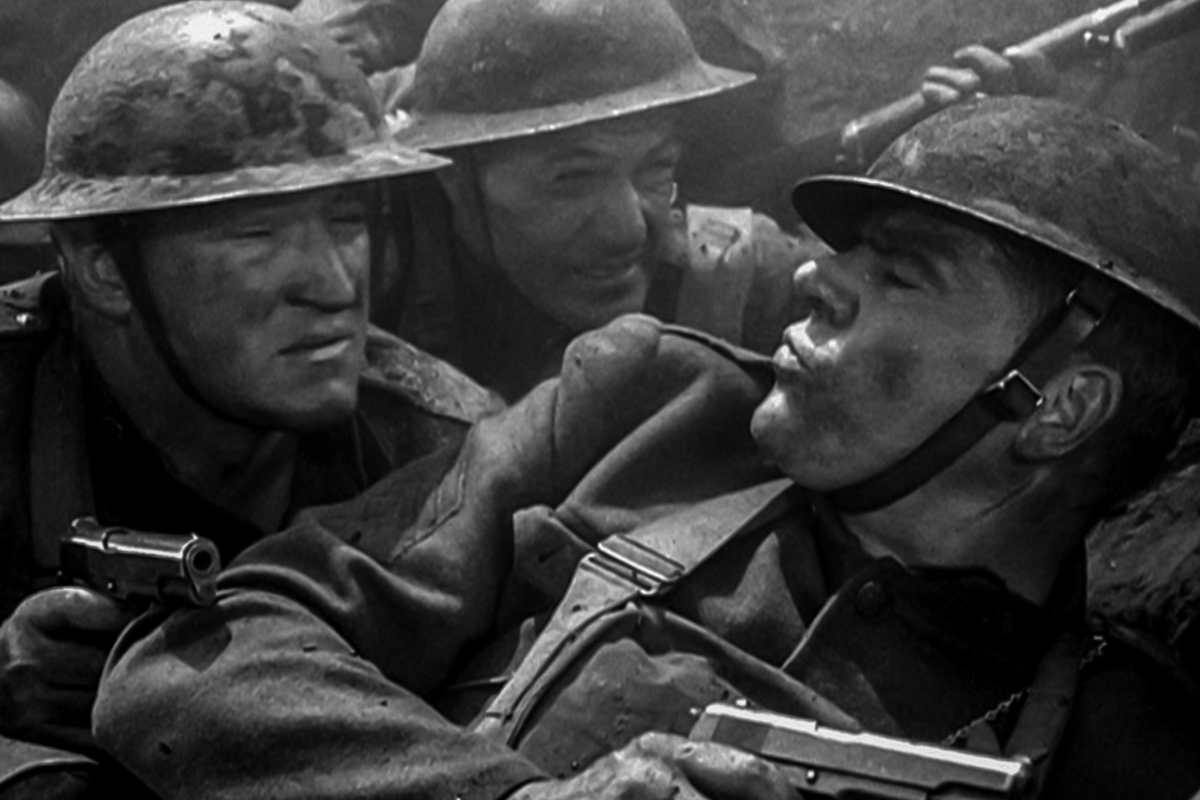 The newly adopted M1911 saw action right away, including use during Gen. John Pershing's hunt for Pancho Villa in Mexico. It earned an excellent reputation even before the U.S. entered World War I and left the Western Front as a military icon, even though there were often not enough to go around. The need for sidearms at the front was so great that some of the .38LC Colt revolvers were brought out of mothballs and issued to rearward troops.
The M1911 got a few minor revisions after the war to become the M1911A1 in 1924. It then went on to see widespread military use in both theaters of World War II and then Korea, Vietnam, and the Cold War. Its impressive 74-year run as the U.S. military sidearm finally came to an end in the mid-1980s when NATO settled on the 9x19mm cartridge. In 1985 the U.S. military began phasing out the stalwart 1911 with the 9mm Beretta M9.
Much of the 1911's lore comes from the battlefield. When you consider what German and Japanese soldiers were carrying, it makes sense. American service members who picked up Lugers, Walthers, and Nambu pistols probably thought the handguns felt puny, overly complicated, and delicate. The enemy's 8mm and 9mm ammunition must have looked pathetic next to a chunky .45 ACP cartridge, even if the mags held a round or two more — but the German Luger's standard mag only held eight rounds compared to the M1911's 7-round mags.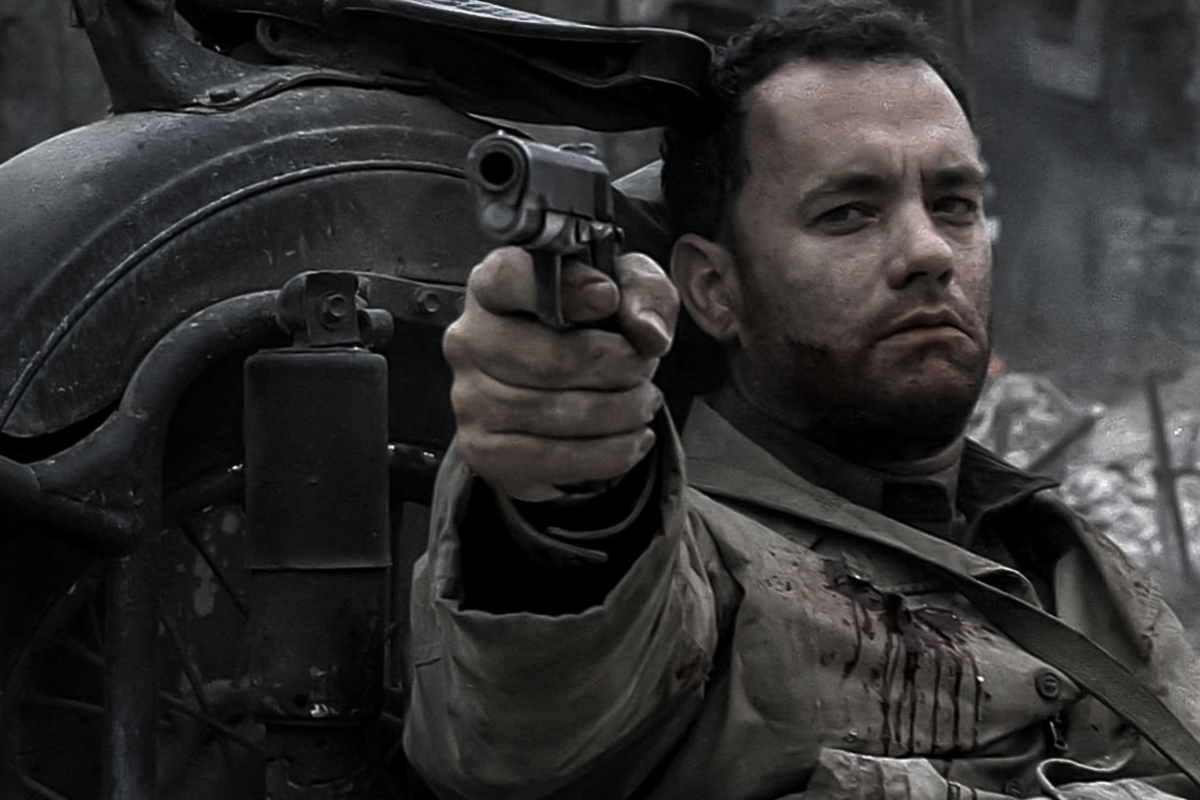 In the commercial market, the 1911 made a name for itself as a defensive firearm and an asset in the competitive circuit. A glut of military surplus pistols made the 1911 readily available and kept prices down. Competitive shooters considered it the pistol to beat in the NRA's Bullseye Pistol matches. 
When practical shooting competitions started to replace single-hand, slow-fire courses of fire in the 1970s, American shooters again turned to the proven and accurate 1911. This was partly a matter of availability and familiarity. Shooters who cut their teeth in bull's-eye competitions tended to be advocates for the 1911, but the broader consensus was no longer unanimous. 
Over time, new styles of pistol shooting and developments in the firearm industry chipped away at the 1911's status as the king of semiautomatic handguns. People who grew up shooting polymer guns with 15 rounds or more in the magazine often didn't see the appeal of the older platform. For the first time since its inception, the typically revered 1911 became a polarizing firearm.
RELATED – Savage 1911 Pistols Join the Party in .45 ACP or 9mm
---
The 1911 Pistol Today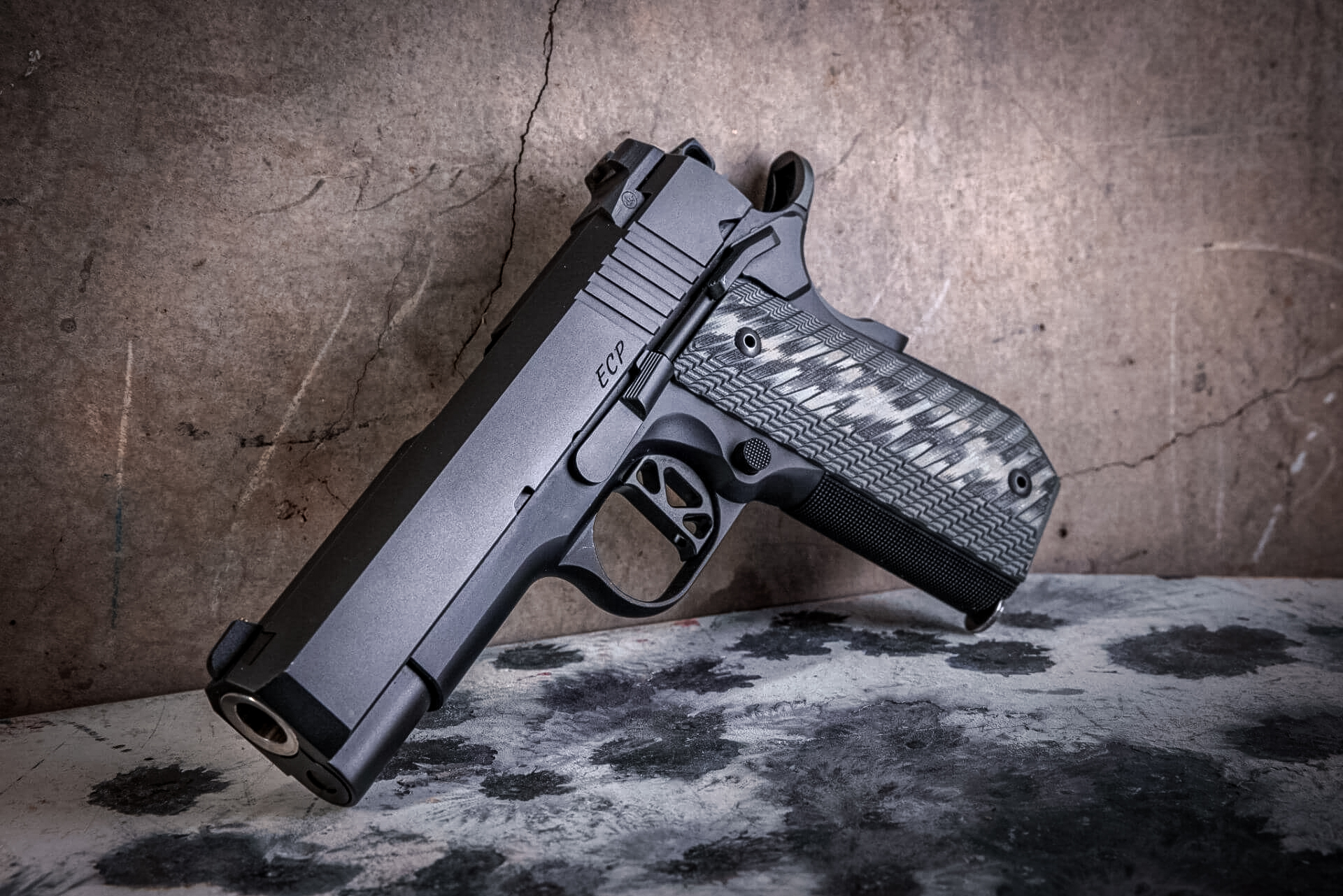 Colt built the original 1911, but there have been many manufacturers of 1911-platform handguns in various chamberings. That's because the patent expired in 1928, and Browning's design elements became public domain. Today, the 1911 is the subject of often heated debate. Is the platform still relevant, reliable, and worth buying for actual use beyond the range? Some argue that modern 1911s from high-end manufacturers are superior to newer designs, regardless of chambering. Those raised on Glocks likely would not concur. 
In some ways, 1911 critics are right. The pistol is all metal and, therefore, heavier than polymer-frame pistols. The single-stack magazine severely limits its capacity, and it tends to be expensive because to reliably cycle an array of modern ammo, a 1911 requires precision fitting. These are cons that are baked into the 1911's design — metal is heavier than plastic, and machining billet steel to within thousandths of an inch is much more costly than injecting a liquid polymer into a mold.
Reliability is another issue. Remember that John Browning designed and built the 1911 to satisfy a government contract with specific requirements. The feed ramp angle measured 31.5 degrees to precisely match the profile of the (yes, there was only one at the time) of the military's .45 ACP ball ammo.
---
The first 1911 prototypes performed flawlessly during testing, and the pistol is still capable of running almost perfectly today — given the right conditions. Once you start introducing variables like shorter barrels, different bullet profiles, and hollow-point ammunition, that's when you'll begin to see 1911 reliability issues. Some 1911s simply will not cycle hollow-point or even flat-nosed ammo — sometimes some serious feed ramp polishing can help, but it's easy to overdo it.
Most 1911s also require a bit more care to keep them running. Ask a 1911 fan about their maintenance habits, and they'll talk about lovingly disassembling the pistol and cleaning each component after every range day. Pose the same question to the average Glock owner, and they might pridefully tell you how many hundreds of rounds have been through their favorite G19 since it last got a whiff of solvent or lube.
To a 1911 devotee, diligent cleaning is a sacred ritual. To lovers of more modern pistols, it's an antiquated ritual because their guns just run and run without any attention and little care — run a Boresnake through the barrel every 500 rounds, and you're good.
GOOD GEAR – Embody the Ethos of the Quiet Professional With the BRCC Silencer Smooth Roast
---
Breaking Down the 1911 Pistol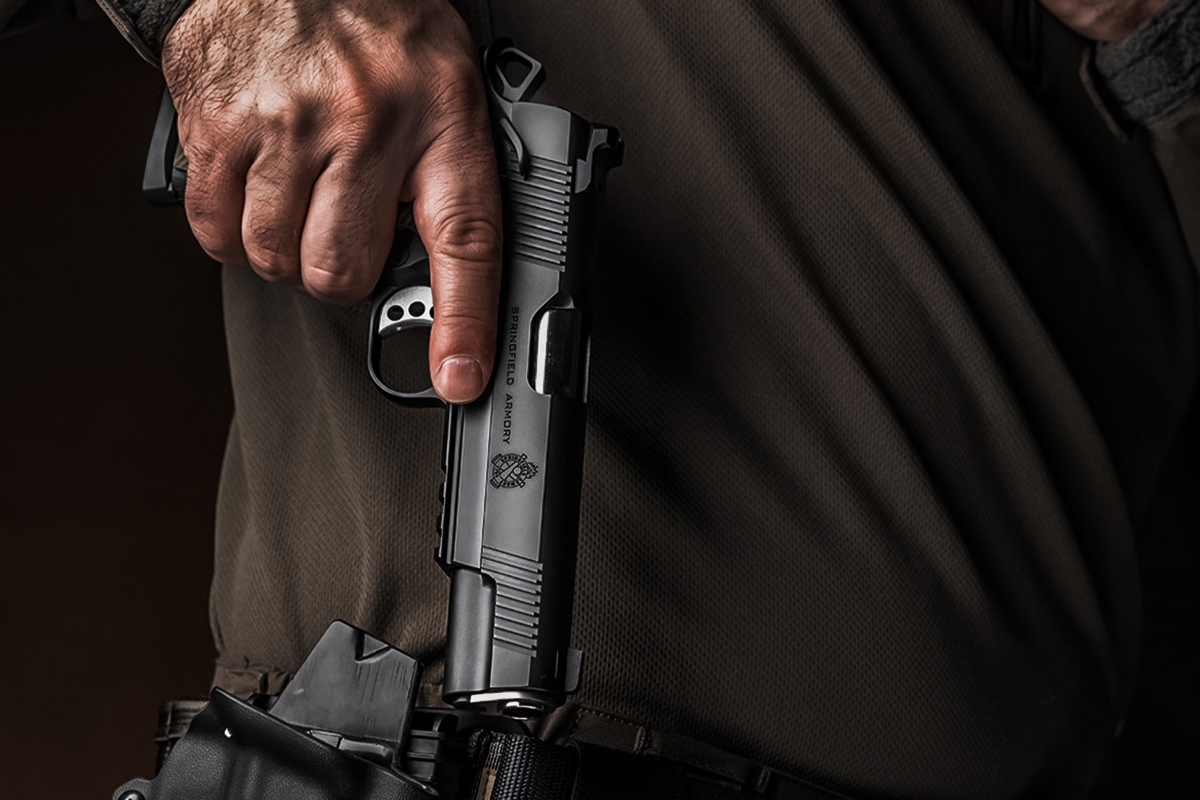 The original Colt 1911 that John Browning designed functioned similarly to those currently in production and inspired plenty of later handgun designs in basic functionality. The semiautomatic pistol uses a short recoil-operated system to eject the spent casing, cock the hammer, and load a live round from the removable magazine. The single-action trigger has only one job: releasing the hammer. This is where the famously crisp trigger feel comes from and why even shitty 1911s have pretty great-feeling triggers compared to striker guns.
It features two external, manual safeties: The first is a grip safety located on the backstrap that disengages when a shooter places their hand on the grip. The second is a thumb-actuated lever on the frame just above the grips. While the OG 1911 only had a manual safety on the left side, many today are ambidextrous. The two safeties allow the pistol to be carried with a round in the chamber and the hammer cocked — cocked and locked.
Some say this is a detriment and that there is absolutely no need for a manual safety with good trigger discipline and a good holster, especially when a striker-fired pistol has a trigger safety. The counterargument is that flicking the thumb safety while presenting the pistol doesn't add any time to a draw and presentation if you train for it.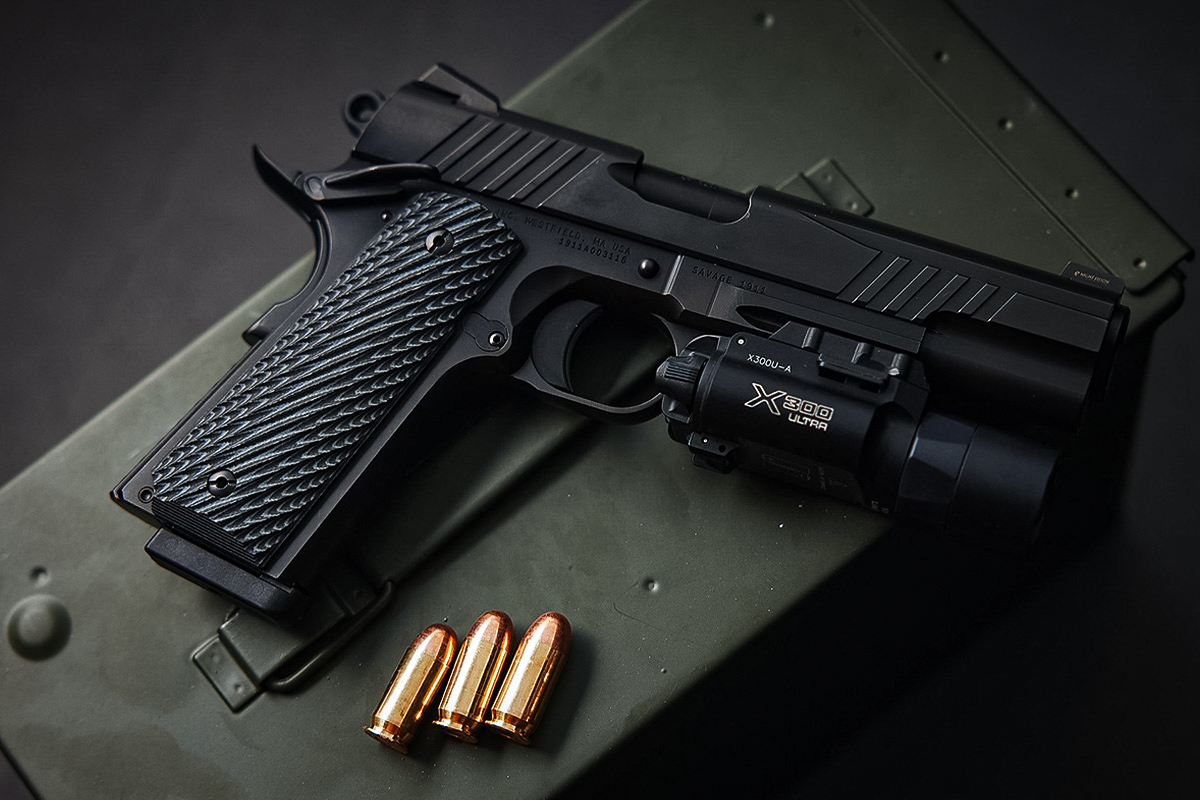 With a few exceptions, the 1911 uses single-stack magazines that limit capacity to seven or eight rounds. That's not much by today's standards (and it's one of the biggest knocks against the 1911), but it was impressive in the early 1900s. One positive by-product is the slim grip, which creates a comfortable handhold that's easy to manipulate.
The updated 2011-style pistols retain many of the 1911s features, but it's chambered in 9mm and accepts double-stack mags. Models like the new Springfield Prodigy roll out ever so often and seem to be gaining in popularity now that the polymer pistol craze seems to be dying down a bit.
Initially, the M1911 pistol came with a five-inch barrel. This was a full-size pistol, but in the world of 1911s, this barrel and slide length is simply called "government." External dimensions measured 8.25 inches long, 5.5 inches high, about an inch wide at the slide, and weighed roughly 2.5 pounds unloaded. Other sizes include "commander" (compact) and "officer" (subcompact).
---
While a few polymer frames are floating around out there, the general rule is that a 1911 must have a steel frame and slide. All-metal guns feel incredibly solid, leading some to perceive them to be examples of better craftsmanship than polymer guns, but they're also heavy. For comparison, a loaded Glock 17 (17 rounds of 9mm) weighs less than an empty 1911. 
You can find modern 1911 variations in a range of popular calibers, including .22, 9mm, and 10mm. Purists, though, will go to the grave insisting that the only round that comes out of a true 1911 is .45 ACP, and some will go further and insist that ammunition must be loaded with 230-grain bullets.
RELATED – New ATF' Ghost Gun' Rule: Unfinished Pistol Frames Are Firearms
---
How to Buy
As with anything, you need to ask yourself why you're considering buying a 1911 in the first place. Listen to arguments from both sides of the 1911-versus-everyone debate. It's a fantastic pistol, but so are a lot of other handguns from the last 110 years, and you should keep an open mind if you want to get the best firearm for your needs.
If you still want one after that, there are almost countless variations from a slew of manufacturers.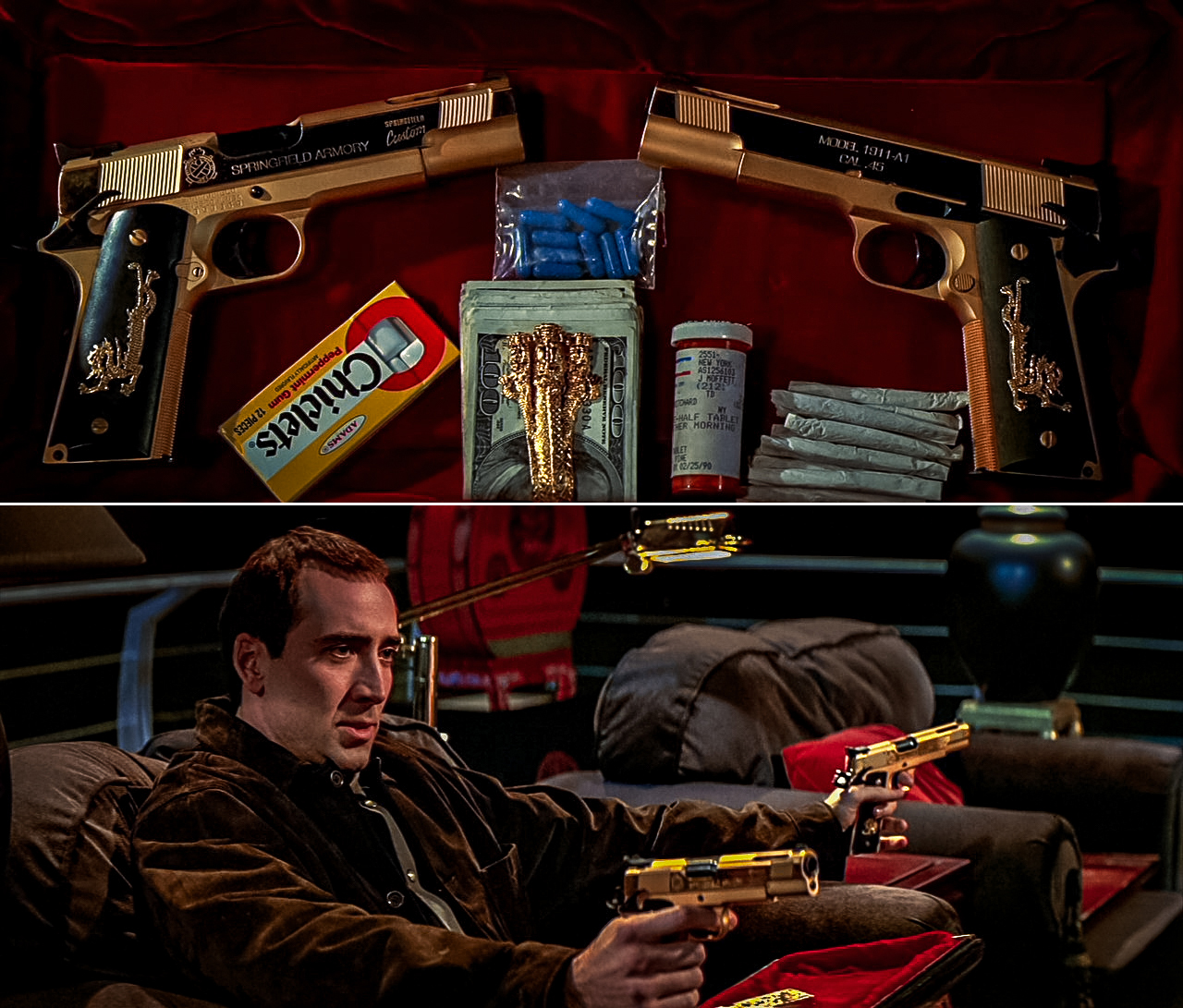 History buffs in search of the classic 1911 experience are in luck. While there are plenty of high-end 1911s that stay true to the original model, there are also affordable entry-level pistols that bear a striking resemblance to the handguns used around the world in the early 20th century.
If that's what you're looking for, fill your leather holster with something like the Rock Island GI Standard 1911 and live your dreams. If anyone scoffs at Rock Island's budget-friendly firearms, remind them that Rock Island Armory has produced more 1911s than any other manufacturer — including the government-issue pistols from both World Wars.
A lot of people love the 1911's legacy and won't trust anything but .45 ACP, but want more modern features on their everyday carry gun. If that sounds like you, look for a mid-priced option like the Springfield 1911 Operator or one of the many 1911s that come upgraded with an accessory rail, night sights, ambidextrous safety levers, and composite grips.
These pistols uphold the classic look and feel of the 1911 but offer enhanced usability and modern touches.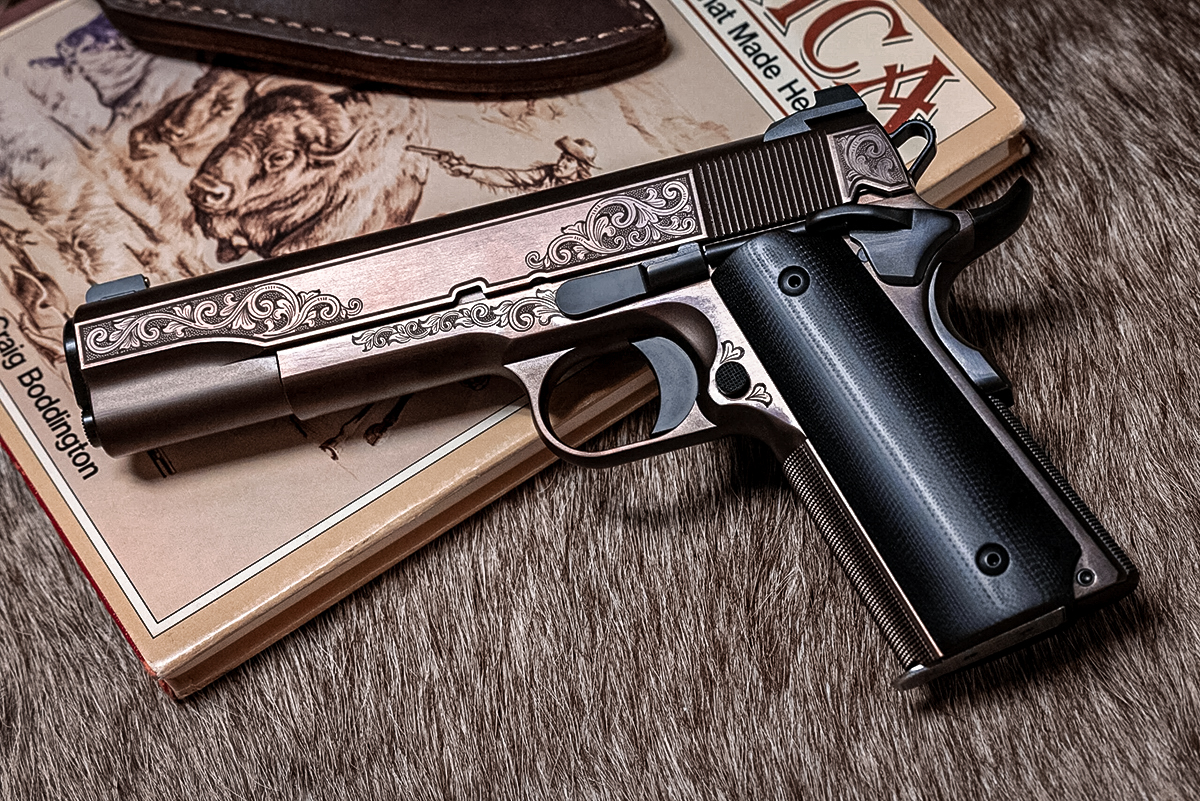 This leaves the heirloom-quality 1911s that many shooters lust after but only a lucky few can afford. What sets them apart — other than the elaborate engravings and exotic grip materials you might encounter — is hand-fitting. Master gunsmiths match slides and frames for an optimal fit. Then they refine the components by hand, often achieving a mirror-like polish, to create an action so smooth I can only describe it as perfect.
This artisanal attention to detail makes premium 1911s the kind of thing that stays in the family for generations. You can expect them to be more accurate than a budget 1911, and some come with an accuracy guarantee.
More expensive firearms aren't always better, though. While a top-shelf 1911 is certainly something to behold, super-tight tolerances are a problem if contaminants find their way into the pistol. I shot one that had tolerances so tight the owner couldn't disassemble it for cleaning. This was likely due to a tiny piece of debris that got into the gun's barrel bushing. The pistol was dead-on accurate and delightful to shoot, but not a great choice for striking out into the wilderness.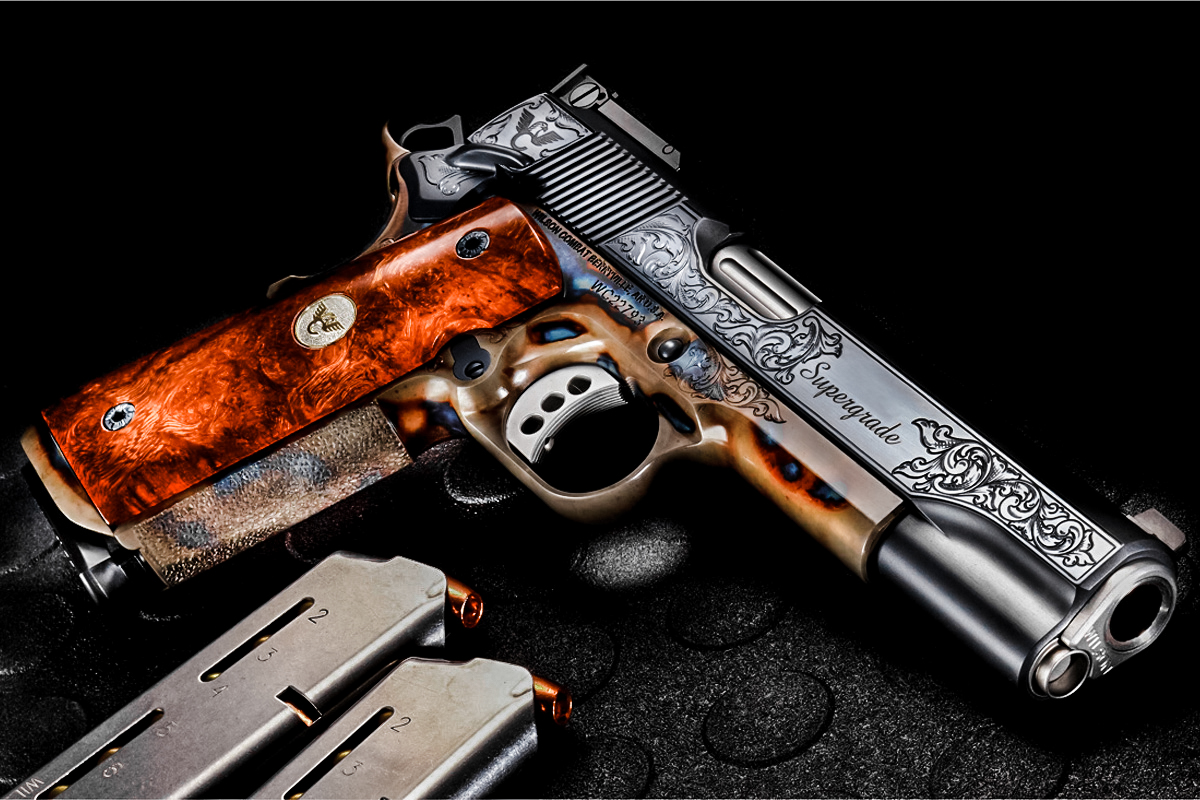 Aftermarket parts are also widely available for the 1911 pistol. That makes sense because people have had more than 110 years to think up ways to make the gun their own. Common, inexpensive modifications include changing out the factory sights and grips.
Certain models feature cut slides that can accept an optic and an accessory rail on the frame. Swapping out internal components is an option, too, but beyond basic things like the guide rod, spring, barrel, and barrel bushing, you're best off leaving the work to a gunsmith who specializes in 1911 pistols.
GOOD GEAR – Spartan Kick Your Tastebuds With the BRCC Ready To Drink 300 Vanilla Bomb
---
Parting Shots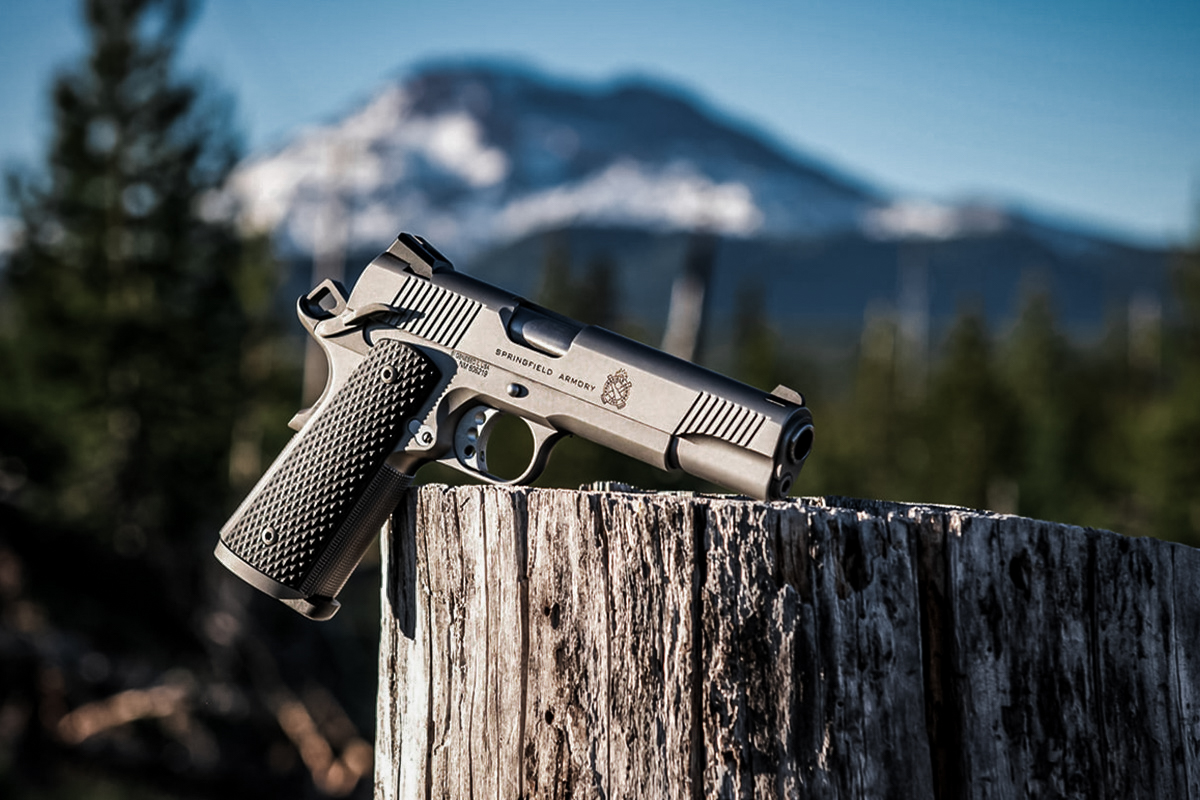 The 1911 has been the envy of shooters around the world since before the days of airplanes and handheld radios. Like bolt-action rifles, automatic watches, and cooking meat over an open fire, it's a piece of history that's not going anywhere. Is it an ideal pistol for concealed carry or combat? No, but — let's be honest — you do get style points for using it in those circumstances.
While the Constitution doesn't specifically say this, every red-blooded American can and should fire a 1911 at least once. Do it for America, do it for John Browning, and do it for yourself. You deserve it.
---
READ NEXT – The New Hi-Point JXP10: A Yeetier 10mm Cannon