Designed specifically for deer hunting
Compelling balance of power and recoil
Get a jump rifle season in some states
Already SAAMI-approved
Mamas, don't let your babies grow up to be cowboys — don't let 'em pick guitars and drive them old trucks, don't let 'em poke .40-caliber holes in them bucks. Willie Nelson didn't actually sing that, but he might start after lighting the fuse on Winchester's new hotness, the 400 Legend.
One major hurdle that new cartridges have to clear is earning approval from the Sporting Arms and Ammunition Manufacturers' Institute (SAAMI). Until then, any cartridge is considered a wildcat and ammunition companies won't touch them and gunmakers won't chamber their guns for them without SAAMI specs.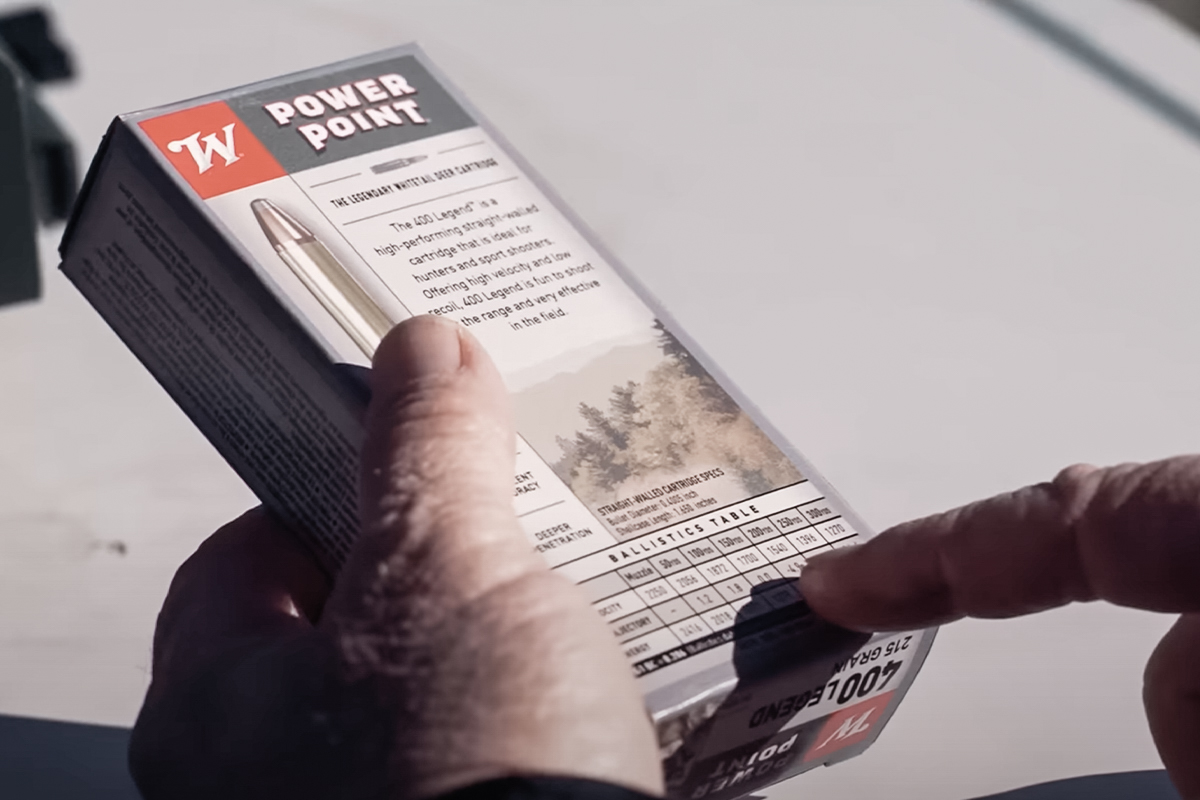 Getting cartridge standards certified by the organization is a big step toward widespread adoption, and Winchester's 400 Legend recently achieved that on Feb. 1, 2023 — the same day as Remington 360 Buckhammer got its official approval..
The new SAAMI standard for 400 Legend identifies a maximum overall length of 2.26 inches, a case length of 1.65 inches, and a bullet diameter of 0.4005 inches. That's the same diameter as .40 S&W, but Winchester created new bullets specifically for deer hunting instead of repurposing existing .40-caliber bullets.
Winchester's ballistic table for 400 Legend lists a muzzle velocity of 2,250 fps and muzzle energy of 2,416 ft-lbs. At 200 yards, the 215-grain bullet drops 4.9 inches, is traveling at 1,540 fps, and carries 1,132 foot pounds of energy.
According to Winchester, 400 Legend offers several advantages over similar cartridges. Its energy is on par with .450 Bushmaster, boasts 20% more energy than the old reliable .30-30 Win., 25% more than the relatively new .350 Legend, and twice that of a 12-gauge slug.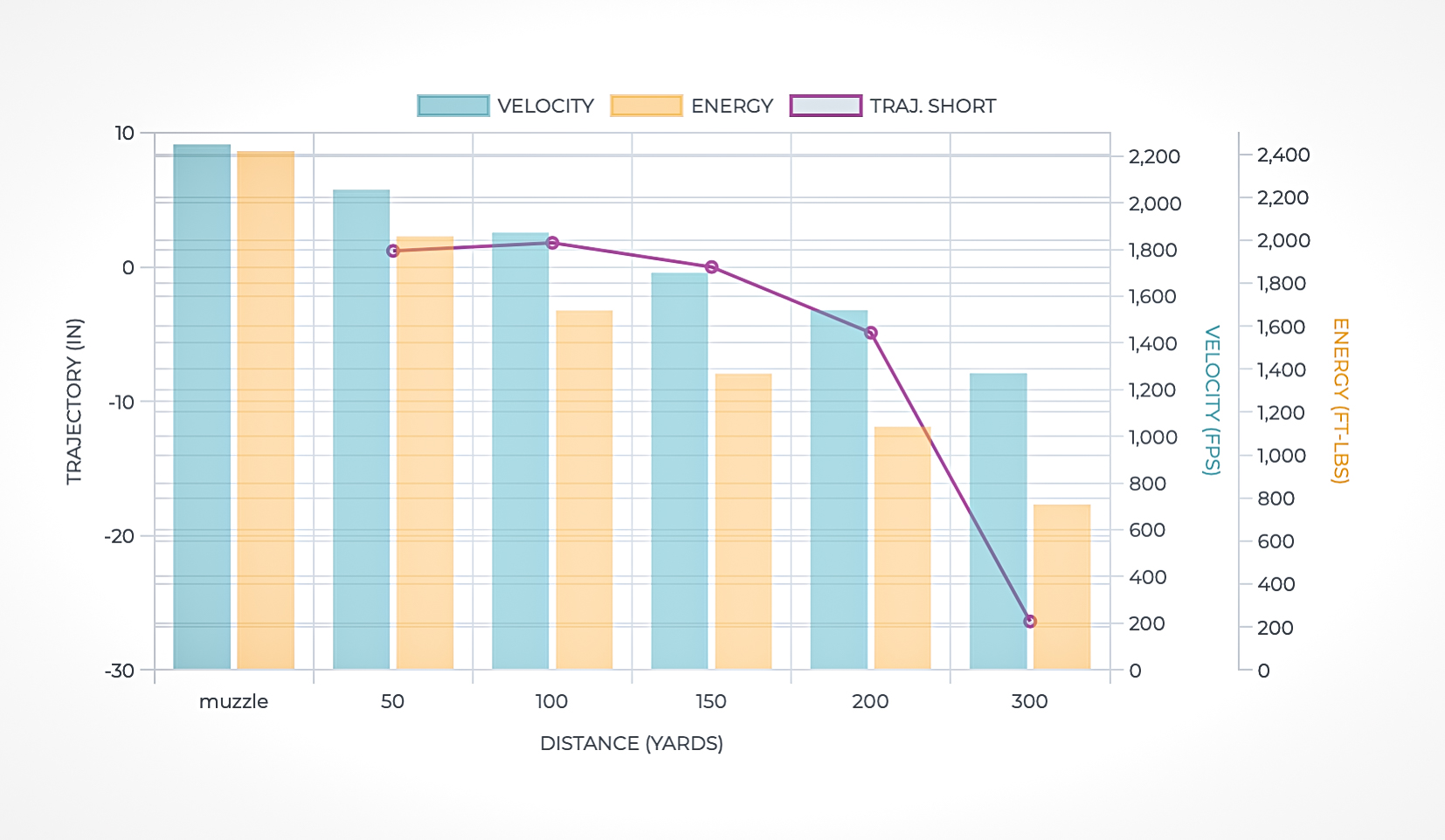 Meanwhile, the 400 Legend produces 20% less felt recoil than a .450 Bushmaster and 55% less than that of a 12-gauge slug, Winchester says.
"We were looking for something between the .350 [Legend] and .450 Bushmaster for some of those folks who are maybe looking for even a little bit more energy than what you might get with the .350 Legend — bigger bullets, heavier bullets, more penetration — and really that's where the 400 Legend comes in," said Ben Frank, senior product manager at Winchester.
This is all good news for deer hunters who find themselves in dense woods where it's more important to pack a heavy punch than to pull off long-range shots, or those who live in the few places that require rifle hunters to use straight-walled cartridges or states where shooting straight-wall means a longer deer season.
Winchester 400 Legend shoots relatively flat out to 200 yards and maintains more than enough energy to ethically kill a large deer. Winchester provided the cartridge (and rifles) to a few hunters prior to its launch, and their feedback seems very positive.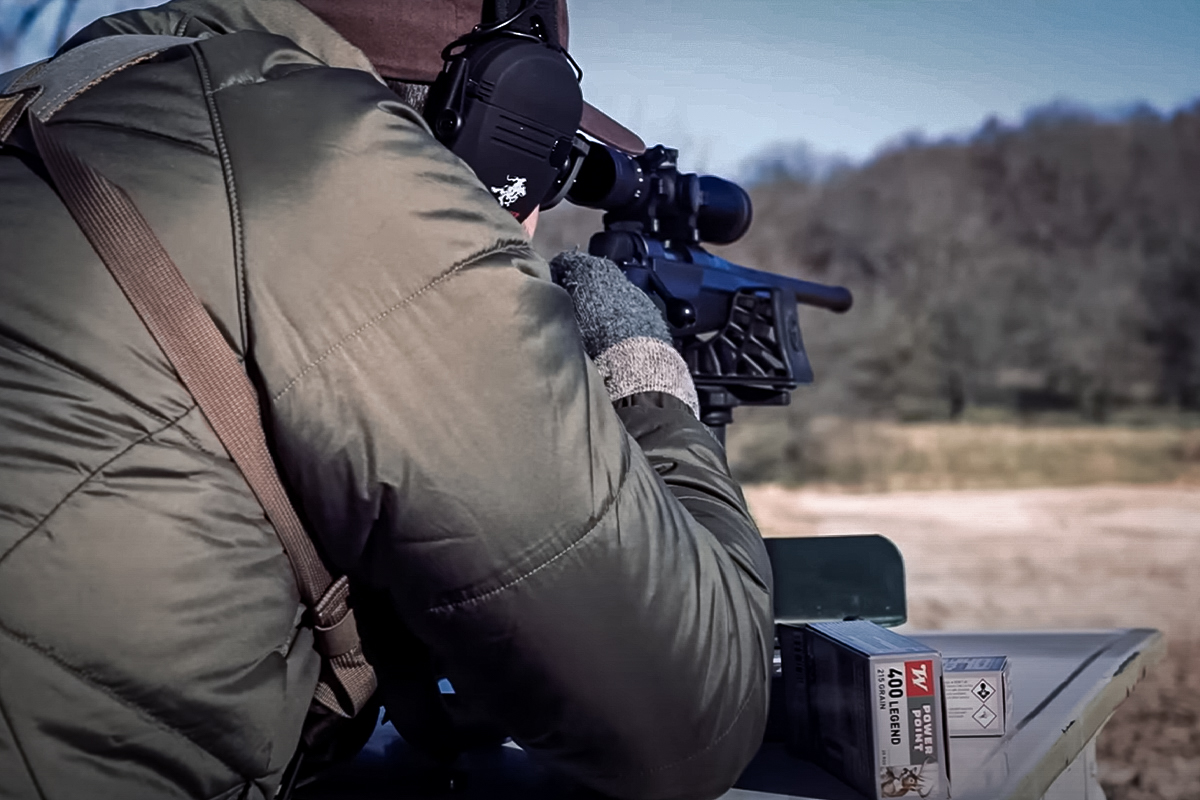 Straight-walled cartridges started making a comeback ever since states began allowing deer hunters to shoot these old-school cartridges during muzzleloader and shotgun seasons. Naturally, people have started dusting off grandad's old lever gun and or pick up a new model of their own.
This might bad bad news for your local whitetail, but it's great news for all of us. We get to enjoy a buffet of tasty new cartridges like the 400 Legend and .360 Buckhammer — not to mention all the cool new guns that come along with them. The real question — when is Magnum Research going to make a 400 Legend revolver?
According to the NRA, manufacturers including Mossberg, Ruger, Savage Arms, Winchester Repeating Arms, and CMMG will announce rifles chambered for 400 Legend later this year.
So go ahead, be a cowboy.
---
Winchester 400 Legend Specs
Caliber: .40
Parent case: N/A
Bullet weight: 215 grain
Muzzle velocity: 2,250 fps
Muzzle energy: 2,416 ft-lbs
Price: TBD
---
READ NEXT – Hottest New Guns at the 2023 NRA Annual Meeting